The United States has a road trip for everything, which is awesome because, if you haven't noticed, I absolutely love road trips and especially in the fall. I've said it a hundred times, but fall is my favorite time to travel in general, but there's a special feeling to fall road trips with the chillier weather and changing colors. If you want to add even more seasonal fun to your journey, check out these Halloween road trips! I love a good themed reason to travel and combining my favorite season with my favorite holiday with my favorite way to travel is absolute perfection.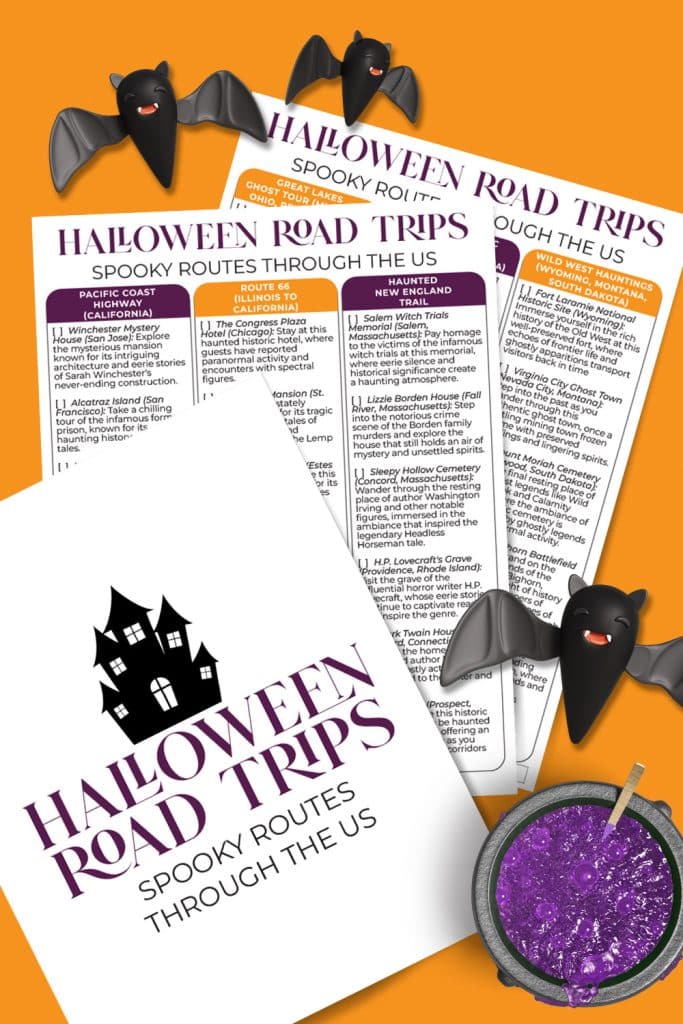 The United States has so many destinations for a spooky Halloween–why not make an entire spooky road trip out of it?! So many places that we happily let ourselves get creeped out by have a history worth knowing–whether it's based on a book, like the Headless Horseman in Sleepy Hollow, New York, or based on real historical events like the Salem Witch Trials in Salem, Massachusetts. Ghost stories of all kinds abound with these fun spooky routes. Click on the image below to print out your copy.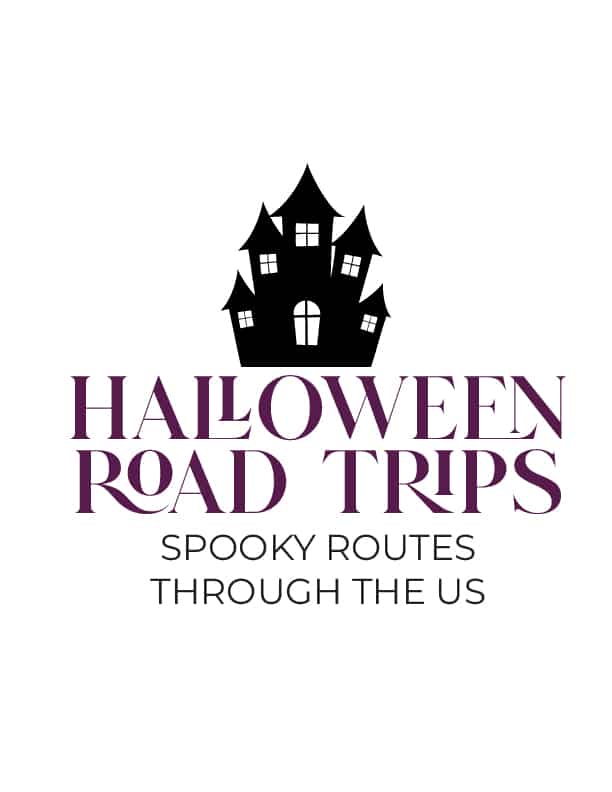 This post contains affiliate links.
Get fully in the mood by listening to some spooky books while you're driving! The Legend of Sleepy Hollow by Washington Irving is an absolute classic. Get immersed in history with The Salem Witch Hunt. Read about Ghosthunting Pennsylvania. Or really creep yourself out with these Haunted Hotels! If you want to go all out and dress up (if costumes are allowed where you're going–you should always check!), make this easy fake blood-spattered shirt and live out your spooky fantasies.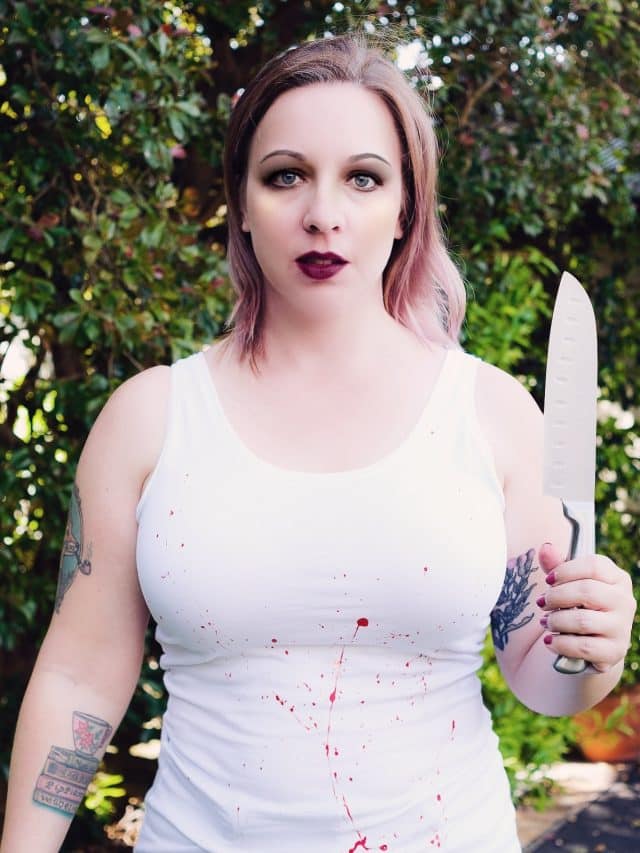 Halloween road trips are an absolute blast and there's something for every spook level. Throw yourself into the theme and have fun planning your next journey!