Halloween in New Zealand tends to be on the darker side–there's far more blood than cute. I've always been a big fan of the major Halloween franchises (even if I have a tendency to then stay up all night!) so thought I'd use the opportunity to become a scream queen myself. This super easy blood-splattered tank is a fun way to go dark this Halloween without going overboard.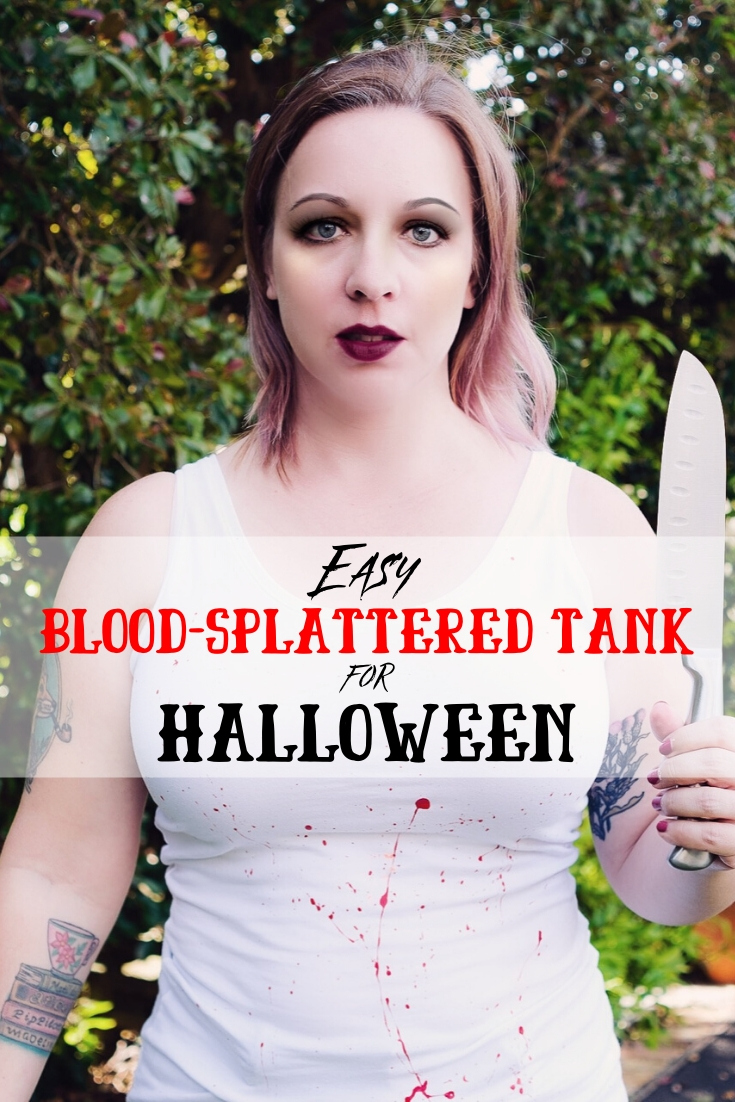 This post contains affiliate links.
Supplies: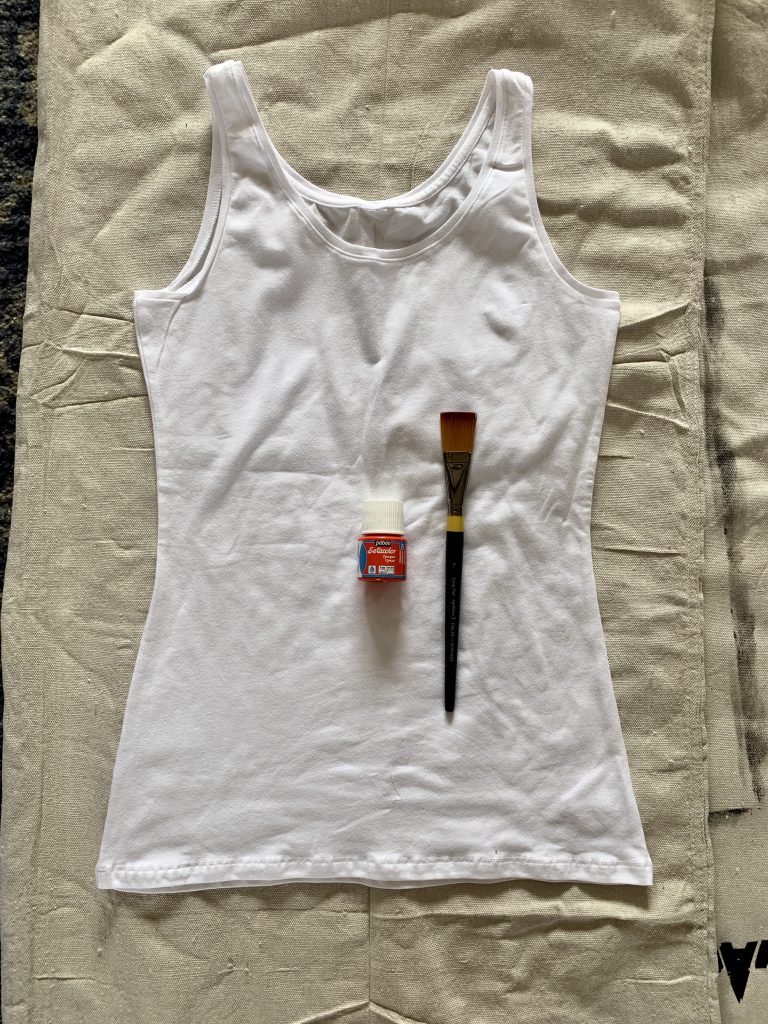 I love love love monster/zombie/post-apocalyptic anything and have often wondered if I'd make it to final girl status or trip on a tree root and get devoured. It depends on the day as to which way it goes!
Instructions:
Place the drop cloth on the floor or table and lay out the tank on top. If you can, make sure the dropcloth has space at the top of the tank in case your paint splatters go further than intended.
The best way I can describe how to get the paint on in a blood-splattered way is to use Hermione's swish and flick. Dip the brush in the paint (you absolutely want a brush that has bristles for this). You want a bit of excess paint on the brush–but not too much. There is a balance to be had. Using a flicking wrist motion, flick the paint onto the tank. You don't want to overdo it–if you get too much paint on the tank, you might as well just paint it red. Sometimes less is more.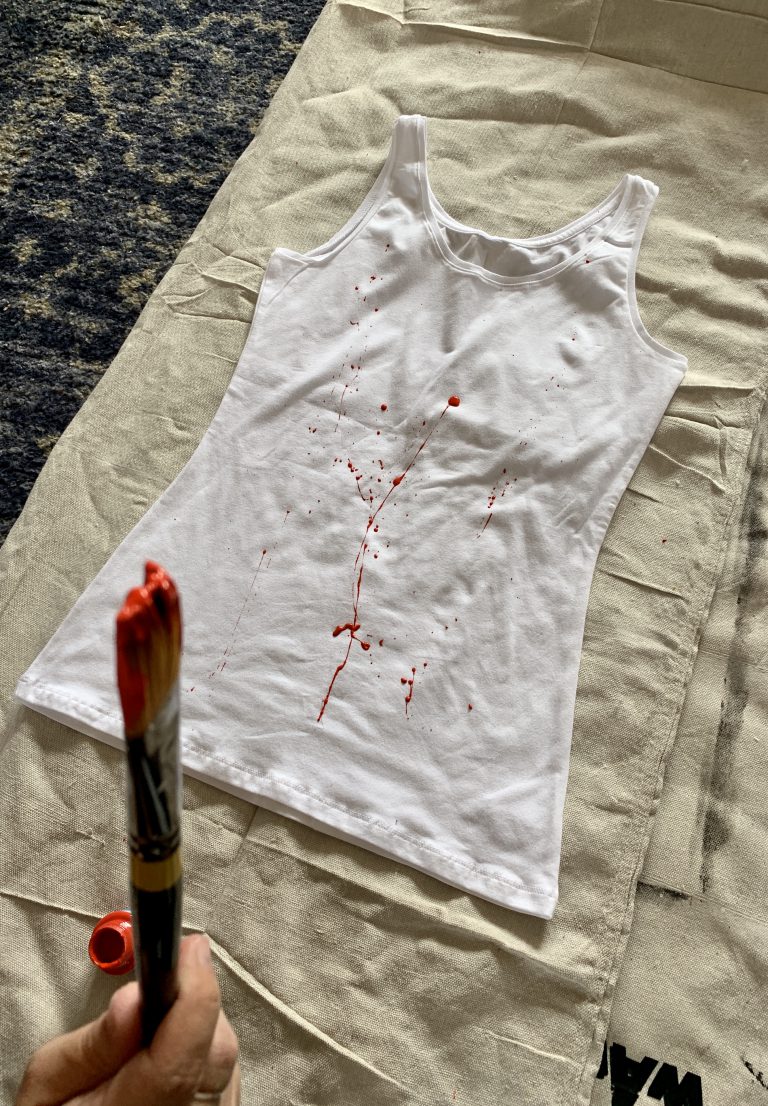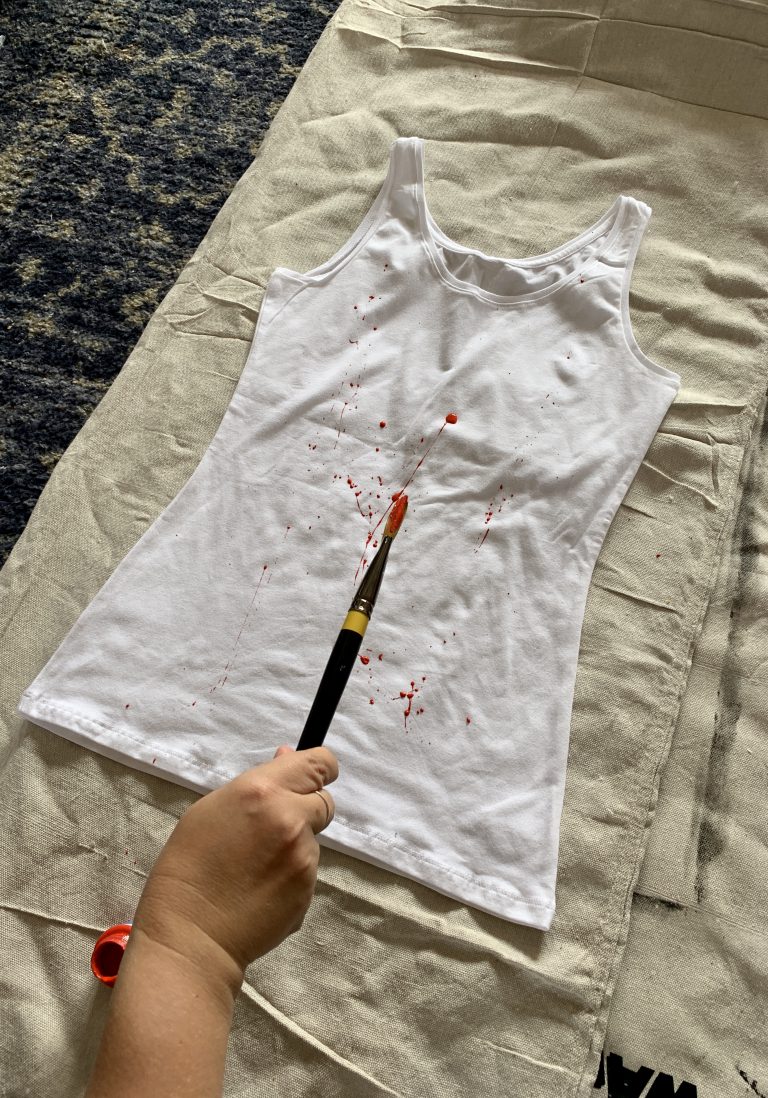 Let the paint dry–I just left mine out overnight. Iron the shirt to set the paint–it's fully washable after that. This super easy blood-splattered tank is great for a last minute Halloween costume or for a party. You can add any accessories you want–are you the bad guy or the heroine?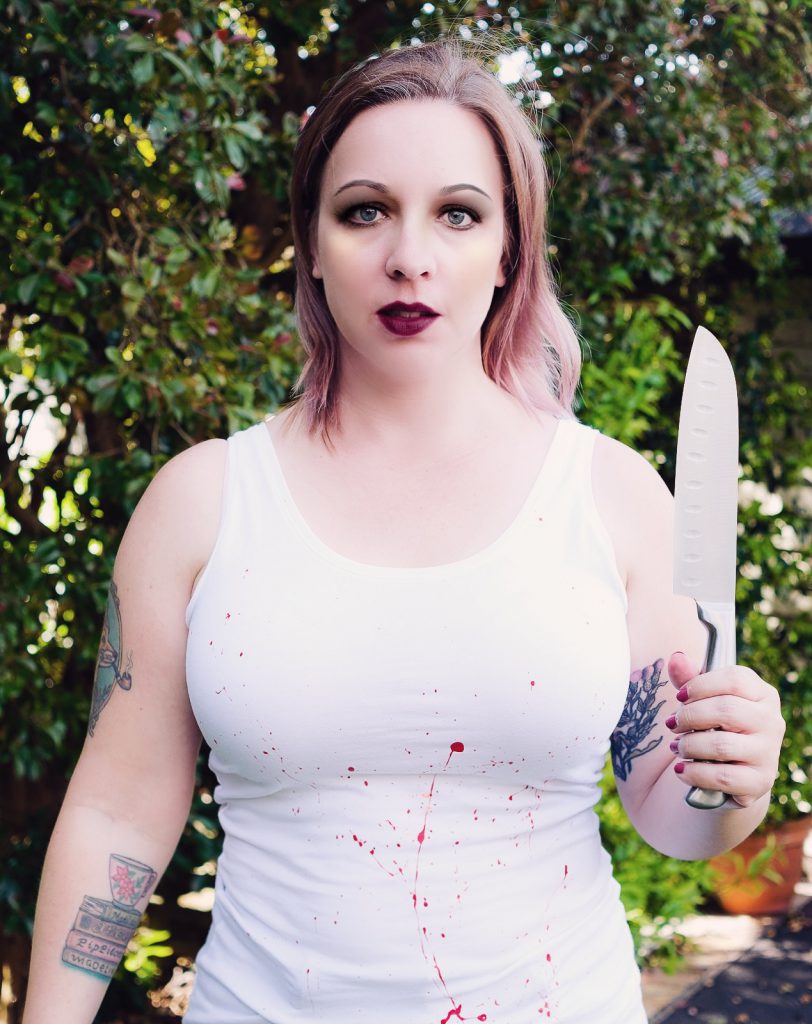 Want more spooky Halloween fun? Check out this Black Rose Halloween Wreath!