I LOVED our time in Edinburgh and was sad to leave. We had moved there intending to stay but it turned into a less than two year home. Reasons happen and we're pretty good at rolling with the punches but it still hits me that we're not currently on vacation and heading home to Scotland soon. The funny thing with me and expat life is that for the most part, I'm perfectly fine with having left the States. I miss my friends because we all know that I'm much better at staying in touch when I see people at school pickup and regular conferences than I am at anything online. Beyond that, the thing I miss most (wherever I've lived) is American food. Edinburgh has a ton of great food options, but sometimes that hankering for an American hot dog and wings just took over and *that* was what I needed for lunch. This is where to get American food in Edinburgh.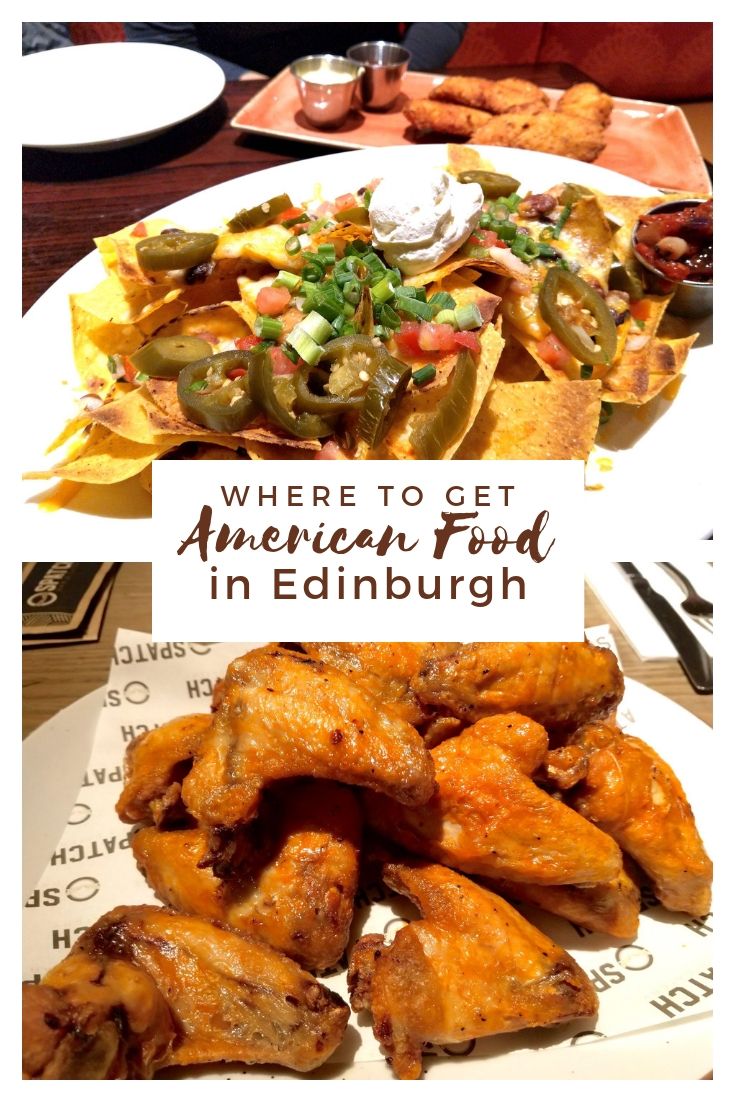 This post contains affiliate links.
Bubba Q
Bubba Q is a blink and you'll miss it almost hole in the wall on the Royal Mile. It's tucked between all the tourist shops but you'll often find more locals eating there than visitors. Head down the stairs and you'll think you're in an American barbecue joint. We happily worked our way through the menu during our tenure in Edinburgh, but it was the Spice Spice Baby hot dog that we settled on. It's also the only place I found where I could gaze lovingly at an American root beer.
Bubba Q is located at 209-213 High Street.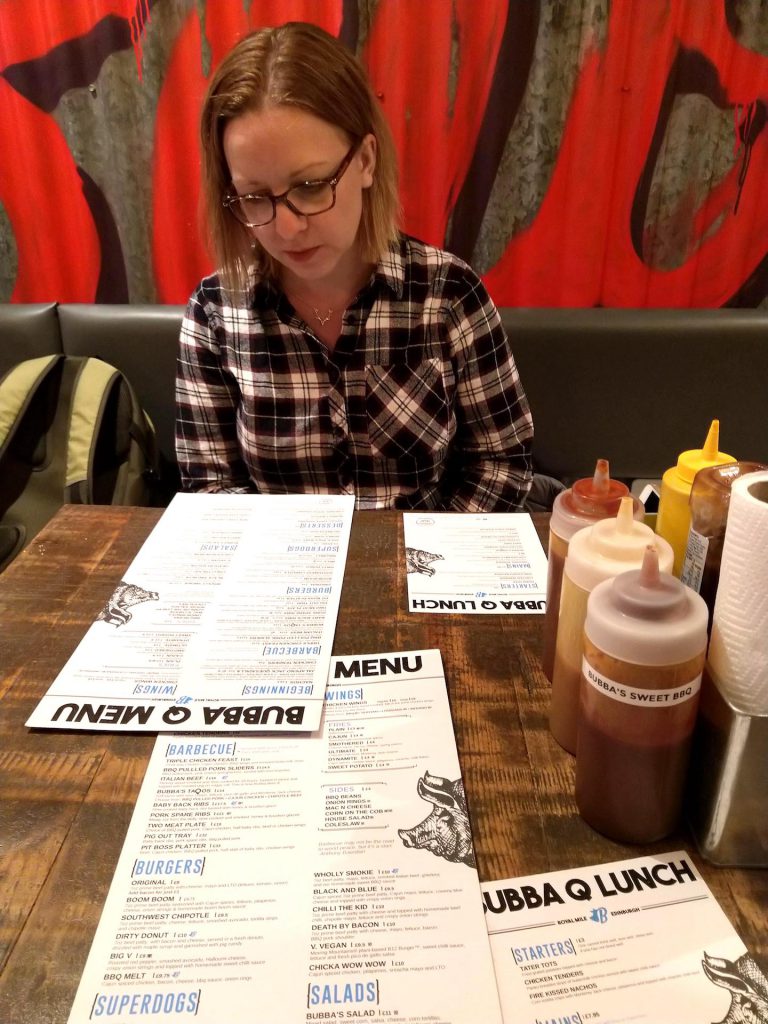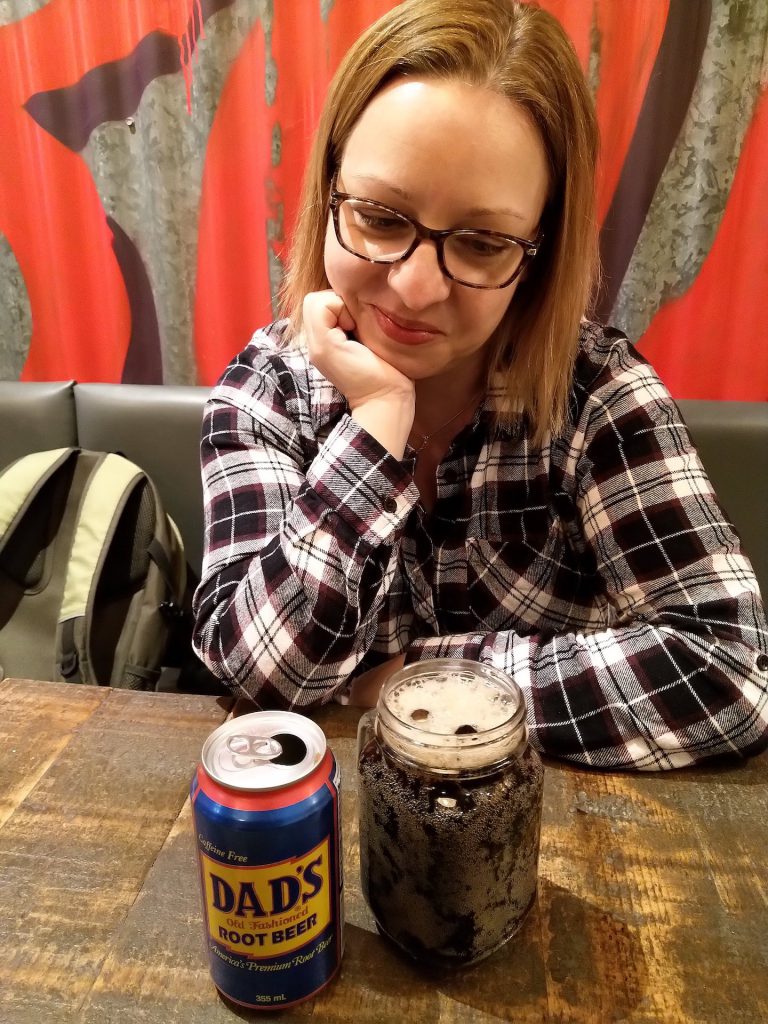 Spatch
Spatch, in my opinion, has the best wings in Edinburgh. We stumbled on the restaurant after not being able to get into our intended place and it was the happiest accident ever. It's easy to forget that you're in the middle of busy Old Town–the restaurant is bigger than many in the area, clean, and the staff is friendly. The wings, though. Their wings are insanely craveable (that's a word!) and kept us coming back again and again.
Spatch is located at 3 Hunter Square.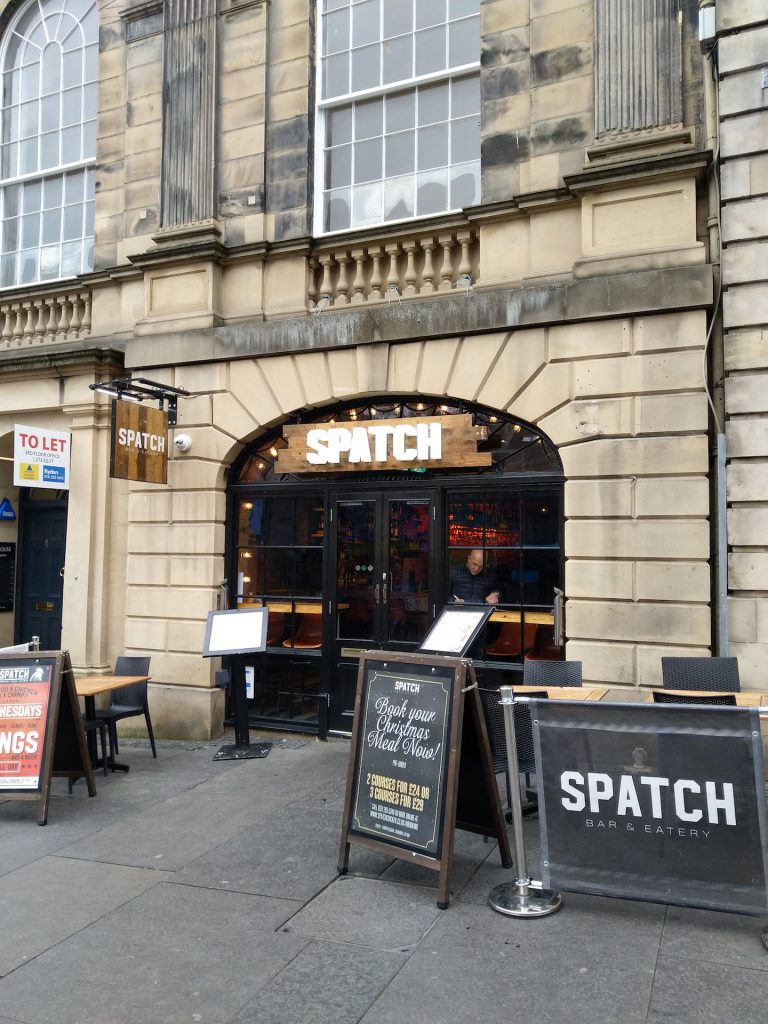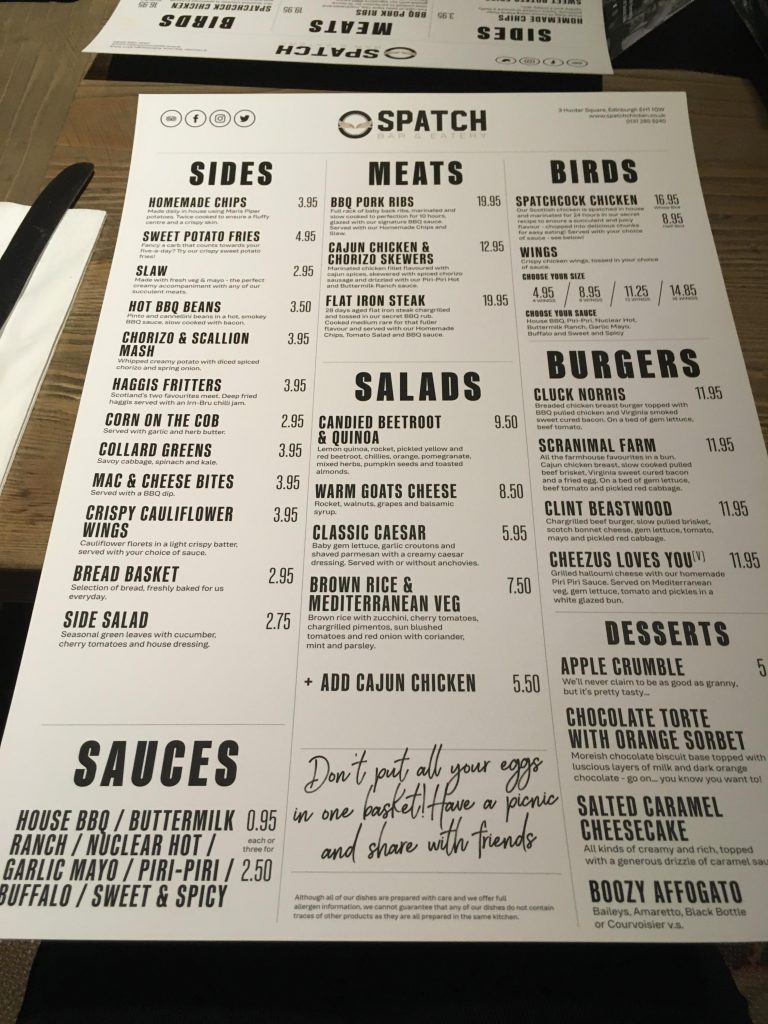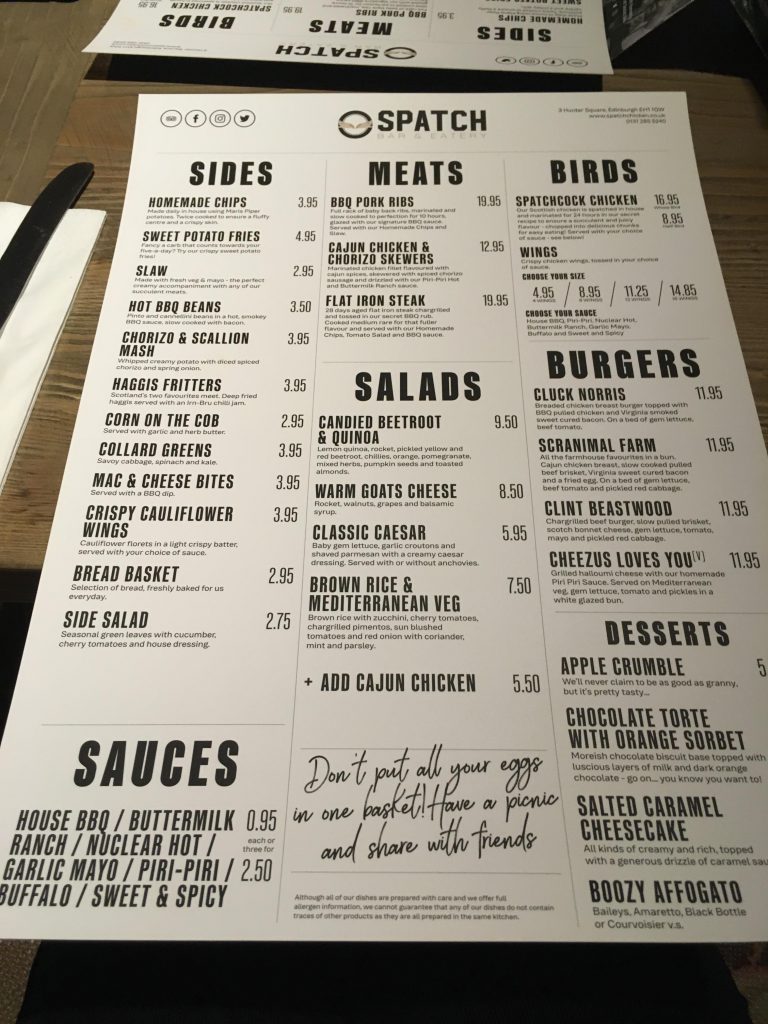 The Painted Rooster
I grew up in Pittsburgh and reubens are a part of my childhood. I know that this one isn't a super common American food, but it's one of my American comfort foods and I was thrilled when The Painted Rooster opened. The restaurant itself is in the basement and it can feel a bit tight with the low ceilings but the food is delicious. It was a bonus for us that it was near our flat–we just needed to walk across Dean Bridge. The pierogies are super popular and worth ordering as well. It is worth noting that Scott's club sandwich, though tasty, was way too tall to eat without getting insanely messy.
The Painted Rooster is located at 10 Melville Place.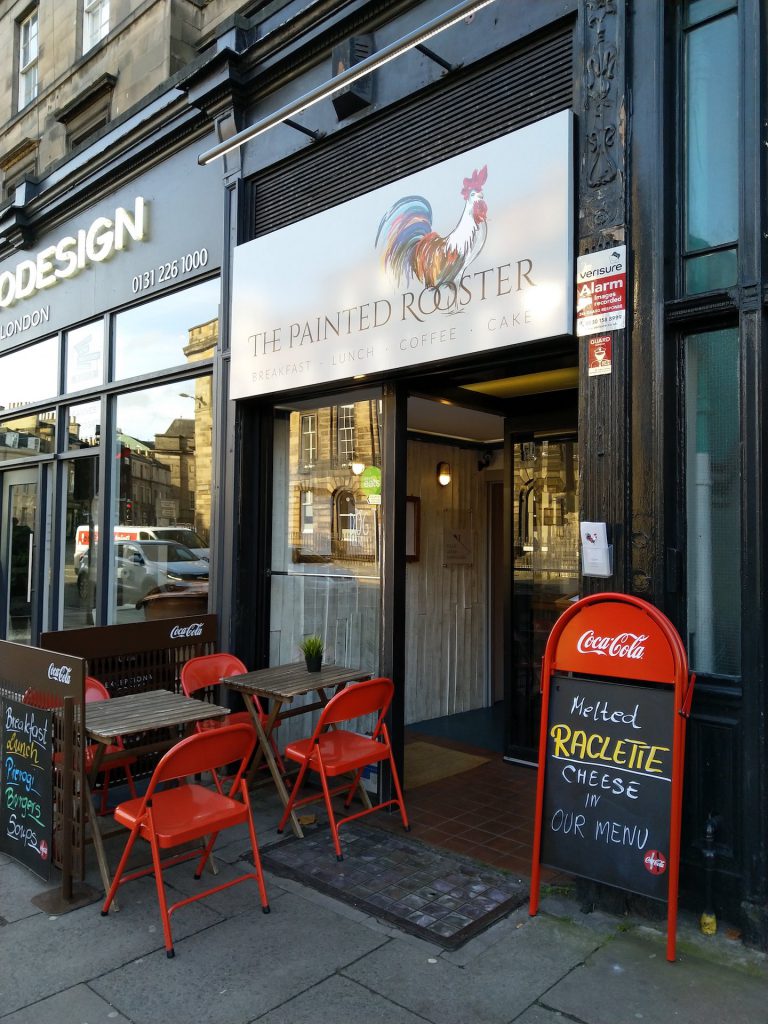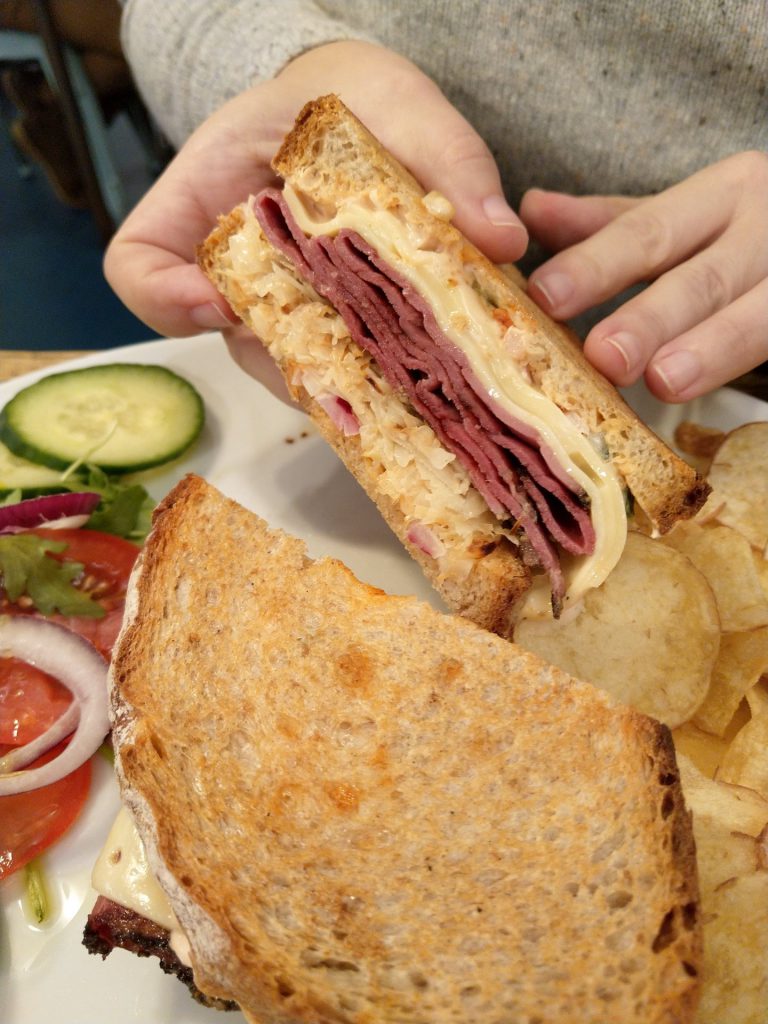 Hard Rock Cafe
I can hear you groaning from here but listen–yes, Hard Rock Cafe is a tourist restaurant, but that doesn't change the fact that it serves solid food. Edinburgh's Hard Rock Cafe isn't huge and doesn't feel as rock n roll as others, but if you want nachos and chicken tenders, this is where you go. These nachos are the closest to American style that you'll get in Edinburgh and the tenders are just tasty. The waitstaff assumed we were tourists every single time and I always (much to Scott's amusement) managed to work in that we lived there no matter how awkward I had to make it.
Hard Rock Cafe is located at 20 George Street.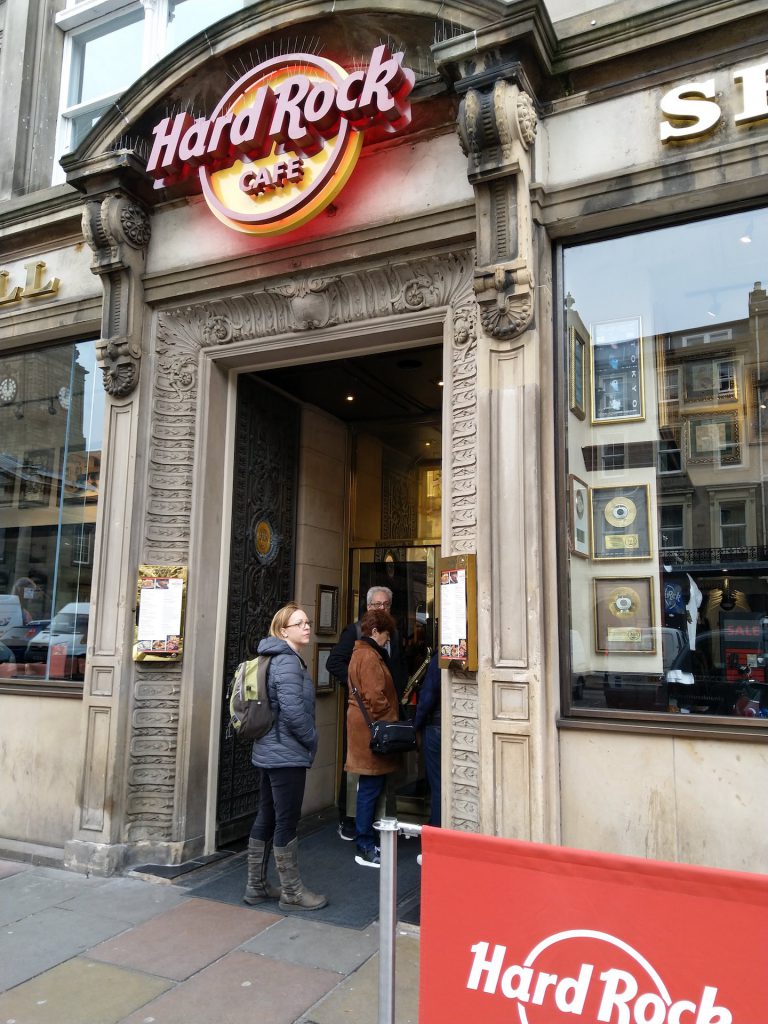 Waverley Mall
If you want a break from American food in Edinburgh and instead want American snacks, head to Waverley Mall. Enter from the Waverley Bridge side (closest to the Scott Monument) and you will see a kiosk that is stocked full of American snacks. The snacks vary (we would get a bag of Goldfish for the girls when they had some, but they didn't always) but you're sure to find a taste of home at any given time. It's definitely premium pricing, but not too much for the occasional treat.
Honorable Mentions
TGI Fridays
TGI Fridays is a bit of a guilty pleasure. The menu is very similar to the American one, but the restaurant itself has a trendier feel than the ones in the States. It is set up much more as a bar and it's common to see groups of young adults hanging out there on a Friday night. Service can be a bit slow, but the food is what you'd expect and we never had a problem getting a table as a family of six.
TGI Fridays is located at 26 Castle Street.
Five Guys
Five Guys is Five Guys wherever you go. If you want a straight up burger just like you'd get in the States, Five Guys is your place. You wouldn't know you're at a Five Guys in a different country–the red and white tiles and sacks of potatoes are just the same. Five Guys was a super guilty pleasure and we ate there more than I'd like to admit.
Five Guys is located at 12 Frederick Street.
Fast Food
McDonald's, KFC, Burger King, Starbucks, and Subway all have a presence in the UK and Edinburgh. If you just need your American fast food and coffee, these are here for you. The menus are comparable if not exactly the same as in the States. Sometimes that's just what you want and I won't judge–just please promise me that fast food won't be all you eat in Edinburgh!
Dishonorable Mention
Filling Station
There are a few Filling Stations around town. They market themselves as an American restaurant, but after eating there I suspect it's purely based on the massive food portions. The girls loved their waffles that were more like a dessert than breakfast with ice cream and sprinkles (something I've never had in all of my years in the States). If you're just after massive food, go for it, but we found it overpriced and on the meh side. If you were to ask me if you should go, I'd have to say no.
The two Filling Station locations we ate at are at 66 Rose Street and Omni Centre, 28 Greenside Row.
Want more Edinburgh fun? Here are the best museums in Edinburgh!