September is the start of so many of my favorite seasons–I can pretend that it's full on fall, even if the weather doesn't agree with me. It's pumpkin everything-candy corn-fall colors-and comfort soup season. It's my favorite time of year to travel, craft, and eat. There's nothing better than a super easy classic potato soup on a chilly night–even if it's only chilly in your dreams. This version is straight-forward and doesn't take long at all, so is great for those busy weeknight dinners, too.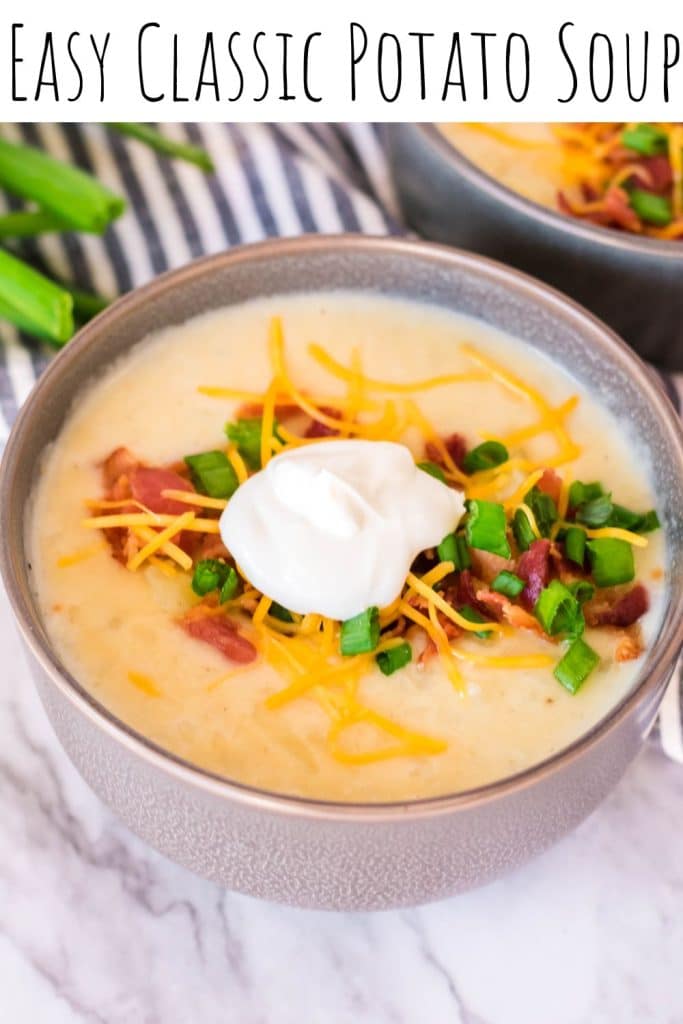 Ingredients:
6 strips bacon- cut into small pieces
3 Tablespoons butter
1 small onion- diced
3 cloves garlic- minced
4 Tablespoons All-Purpose flour
4 cups chicken broth
2 ½ lbs. of potatoes- peeled, washed, and chopped into small pieces
1 cup milk
1 cup heavy cream
Salt and pepper to taste
Toppings: sour cream, shredded cheese, bacon bits, and chives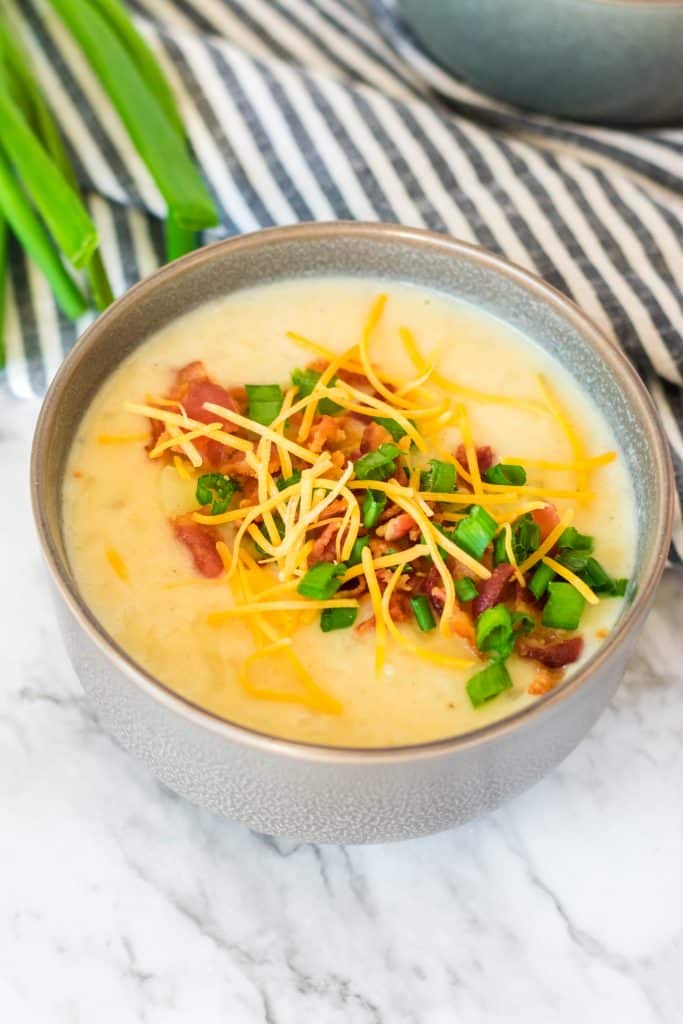 Servings: 6
Prep Time: 5 minute
Cook Time: 30 minutes
Total Time: 35 minutes
Instructions:
Add bacon into a large Dutch oven or heavy bottom pot and cook on medium heat until brown. Remove from the pot with a slotted spoon and set aside.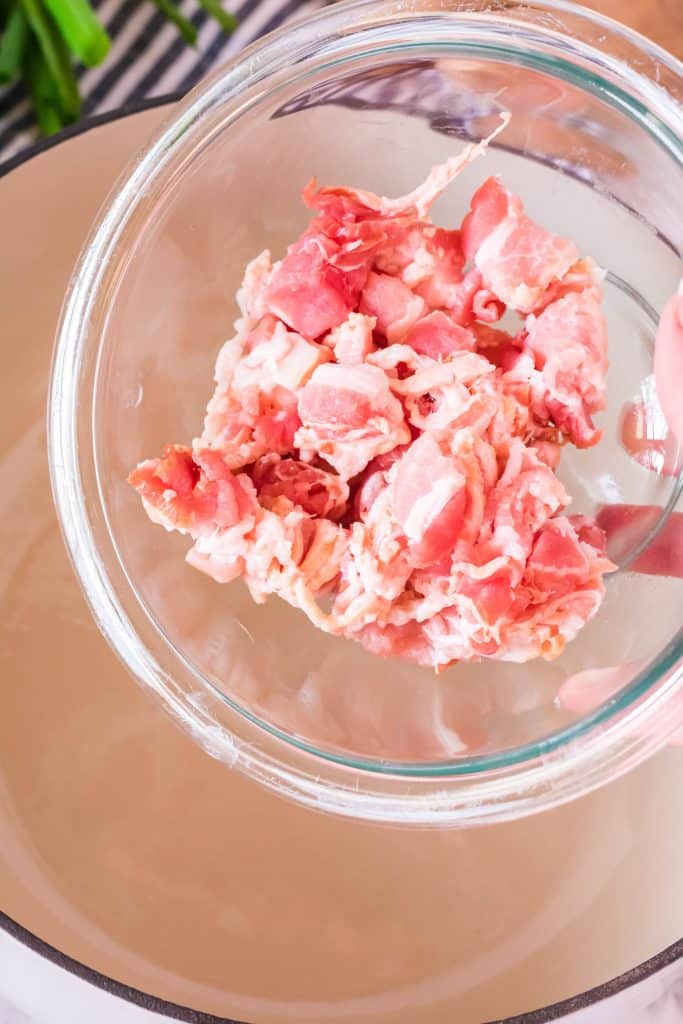 Add in the diced onion and butter and cook for an addition 3-4 minutes or until the onions are translucent.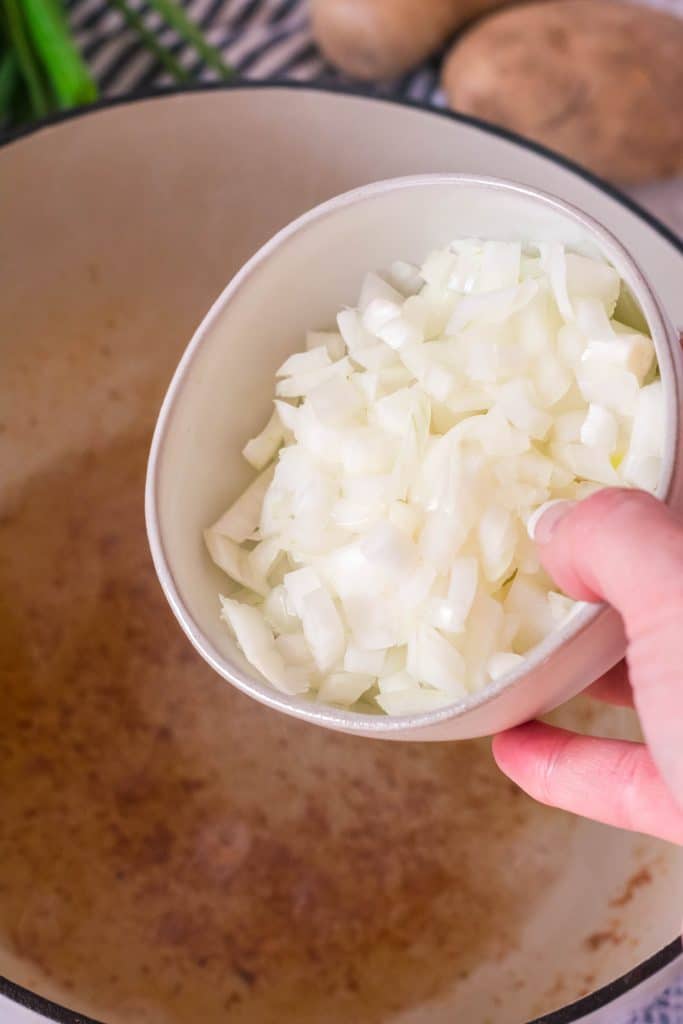 Add in minced garlic and butter and stir until fragrant. Sprinkle the flour over the base and whisk to combine.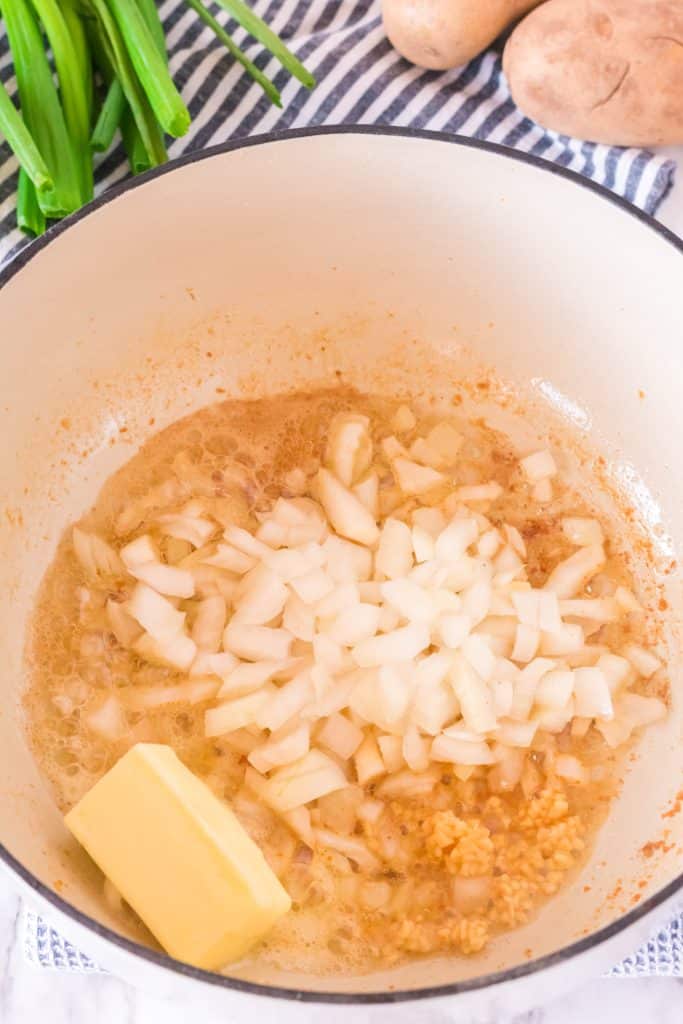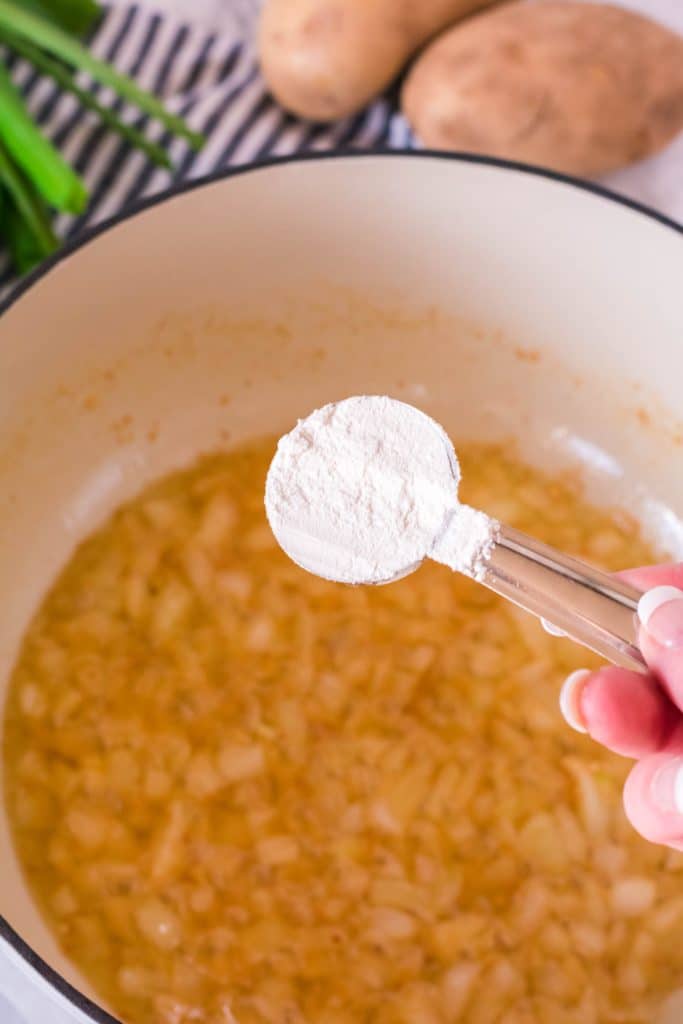 Next add potatoes, broth, milk, and cream and bring to a boil for about 10 minutes or until the potatoes are cooked and can be easily pierced with a fork.
Optional: you can use an emersion blender to completely blend the potatoes into a smooth soup, or you can use a potato smasher to smash a portion of the potatoes and leave some larger chunks in the soup. I'm personally a fan of potato soups with chunks, but everyone is different.
Season with salt and pepper to taste and serve warm with your favorite toppings. I like setting up a topping bar so that everyone can add what they want. You could also add some nice crusty bread on the side. This easy classic potato soup will quickly become a go-to for those chillier months.
Now that you're in a soup mood, try this easy savory pumpkin soup!