I love a good savory breakfast and my all-time favorite is a Salmon and Scrambled Egg Bagel. I'll be honest with you–I've never made it. Scott makes it for me. He's been making it for me for as long as we've been together. It's what I request for my birthday. The girls love it, too, and it's a special treat for all of us. This isn't as much a recipe as it is a favorite dish.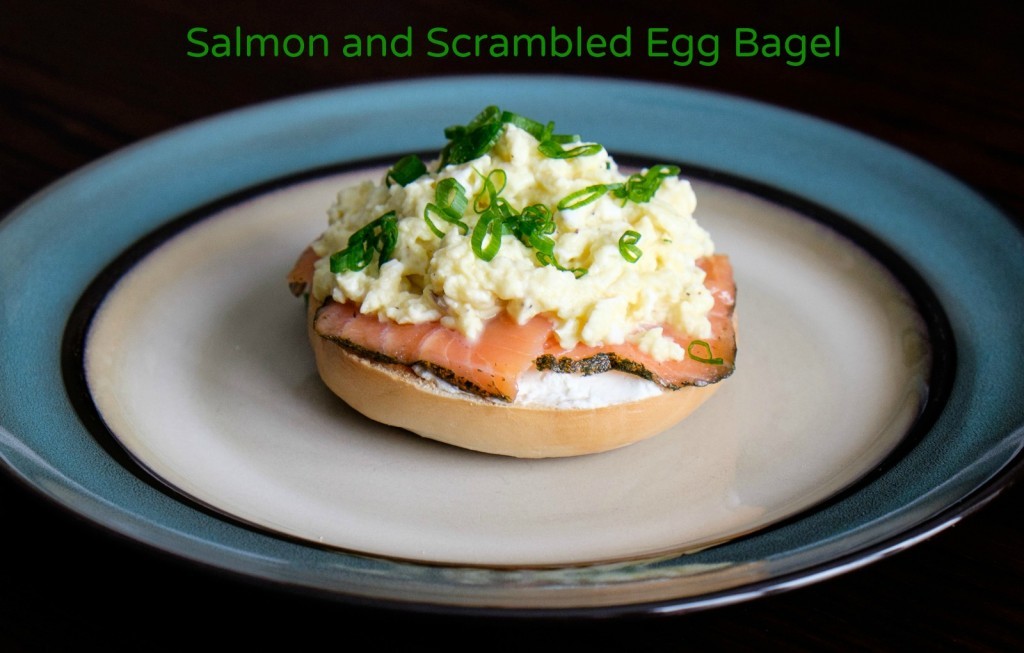 To make this breakfast, you will need:
bagels (I prefer plain for this)
cream cheese (again, I prefer plain)
smoked salmon (We get multipacks from Costco and use the dill slices for this)
spring onion
1-2 eggs per person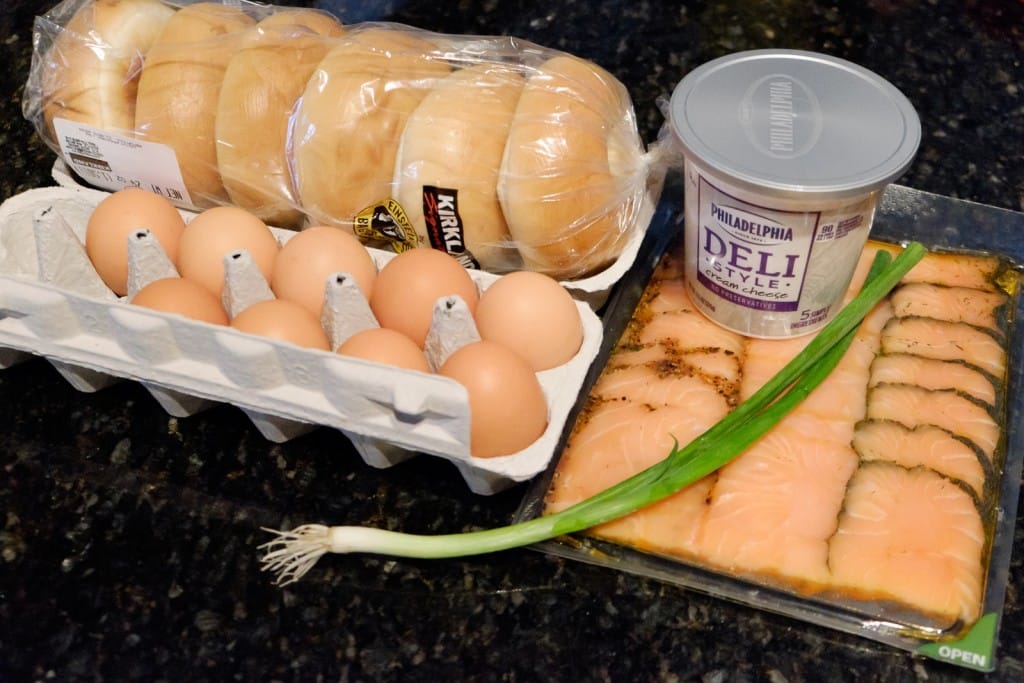 Chop the spring onion and set it aside. Toast the bagels. While they're toasting, scramble and cook the eggs. Scott scrambles the eggs with 1 tbs of milk per egg and a pinch of black pepper.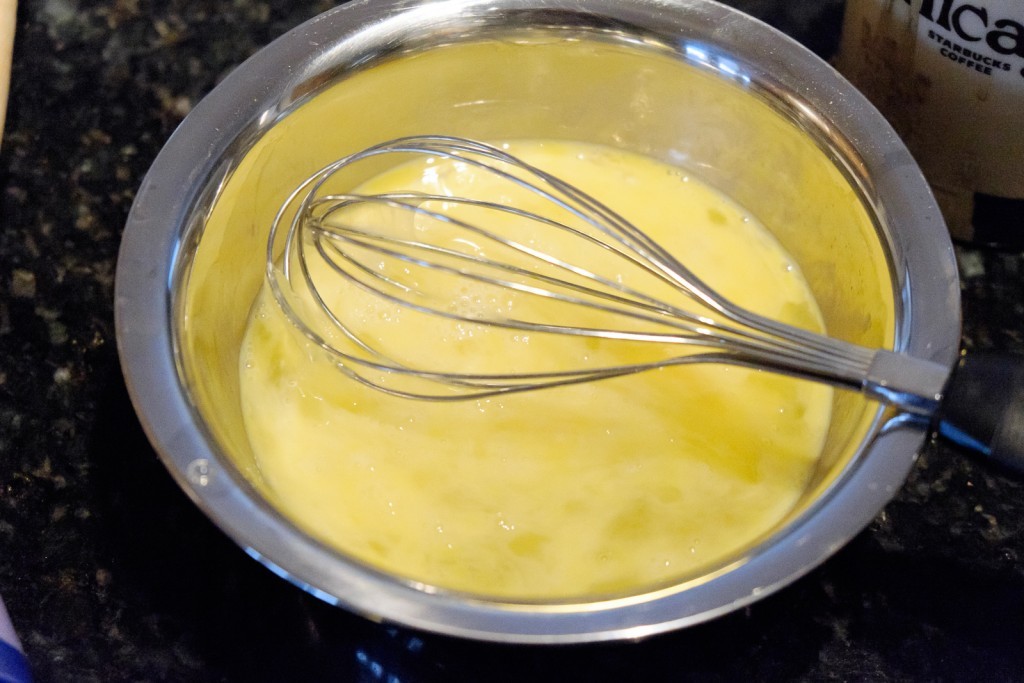 Put a tablespoon or two of butter (or whatever you use) in the skillet, heat it up, and cook your eggs.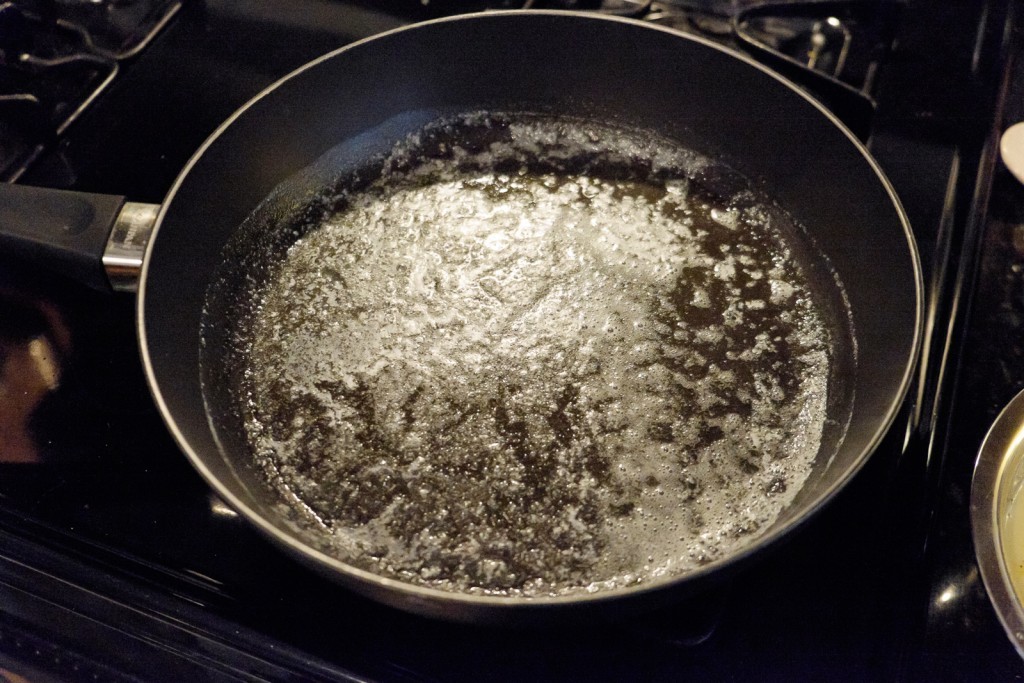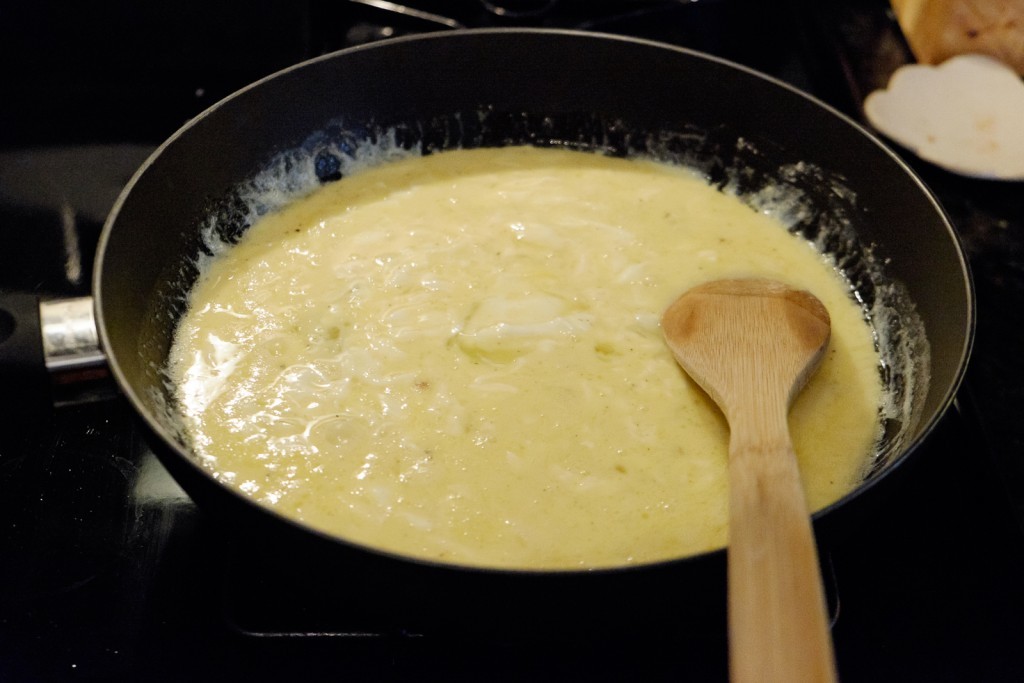 The bagels should be finished. Spread a layer of cream cheese on while it's warm.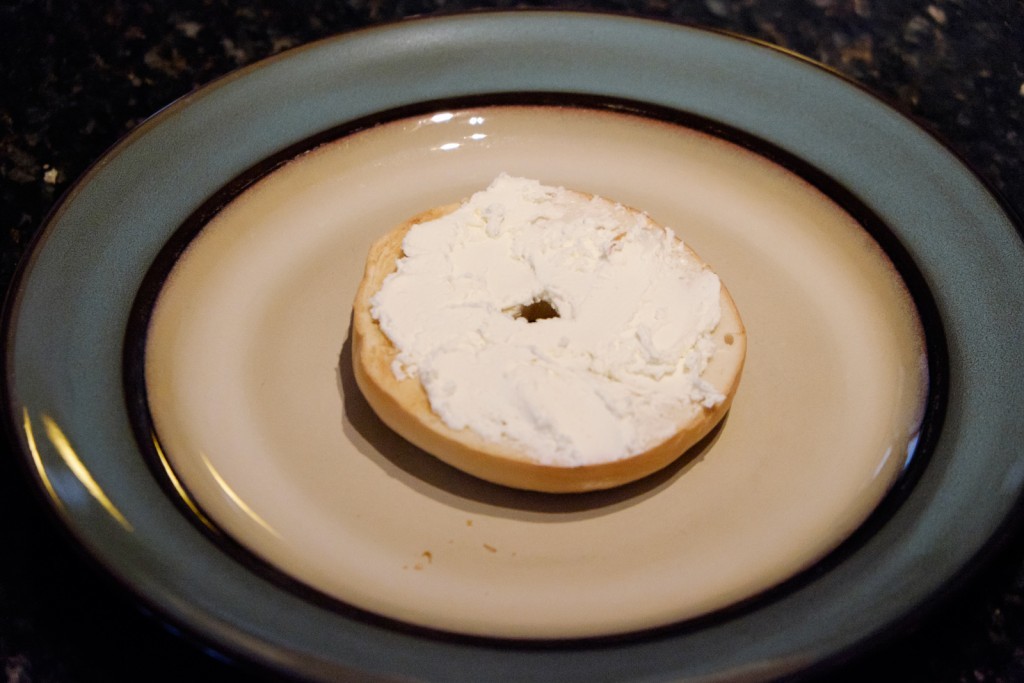 Layer the salmon and top with the scrambled eggs. Finish the bagel by sprinkling the spring onion on top.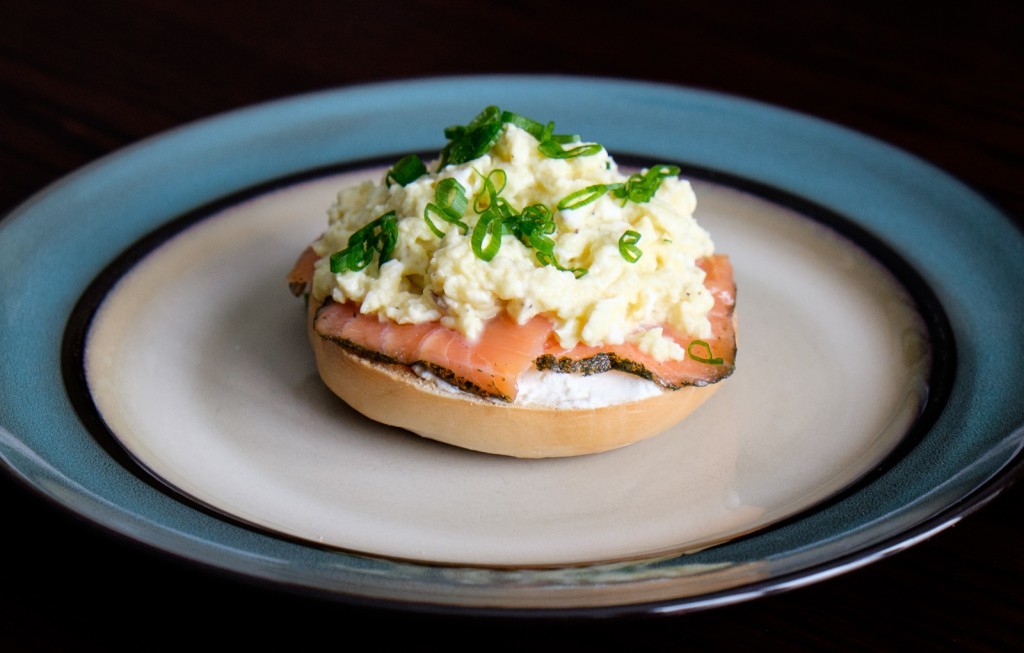 I would eat a Salmon and Scrambled Egg Bagel regularly if I could, but there's also something to be said for keeping it a special treat. It's a nice, hearty, savory breakfast and I'm already looking forward to the next time I have it!