I used to wear jewelry all the time. I was never without it. And then I had kids. Kids who pulled earrings, broke necklaces, and snagged bracelets. So, I put my jewelry away for a while. I would look at lovely items go past and know that there wasn't any point to buying them because I wouldn't be wearing it. My kids are getting older now, though, and that means that I'm getting braver with jewelry again. I always have some sort of bracelet on. Necklaces are making a comeback in my life. I'm even wearing dangly earrings (at times. I'm not totally crazy!). So when Rocksbox approached me and asked if I'd like to try out their monthly jewelry service, I jumped at the chance. You know I love my curated boxes, and jewelry that is picked out based on my tastes sounded absolutely perfect to me as I'm getting my style groove back.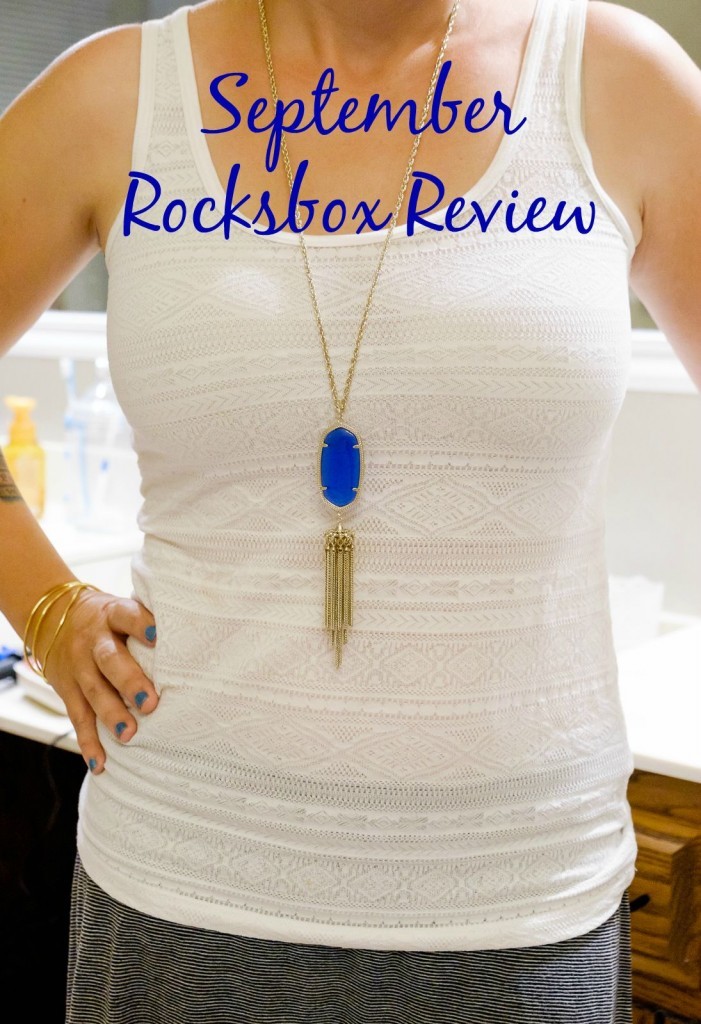 Rocksbox is super easy to use, and you know that's a big deal to me! Just sign onto their site and create your account. They're going to give you a style survey to fill outing the opportunity to create a wishlist. Make sure you make your wishlist!! I've gotten at least one piece off of mine in each box I've received. You're going to get three pieces of designer jewelry in each box. And, here's the kicker! You can "rent" the pieces for as long as you want! You can decide to purchase them, or you can send them back, but you can wear them while you decide. How cool is that?!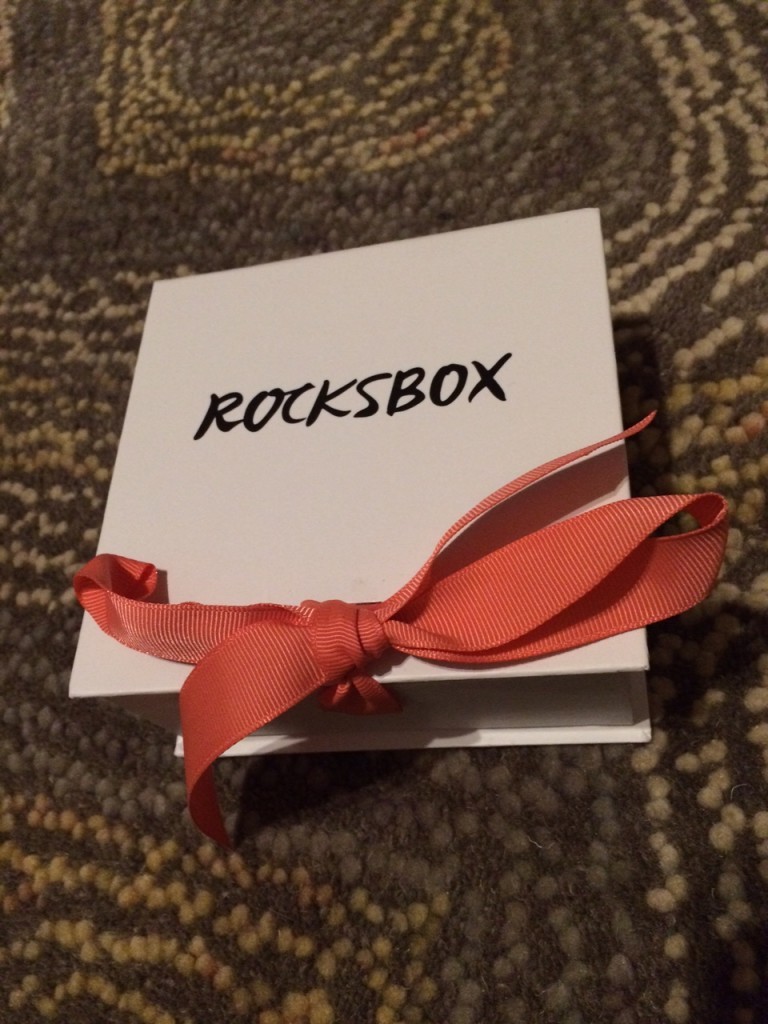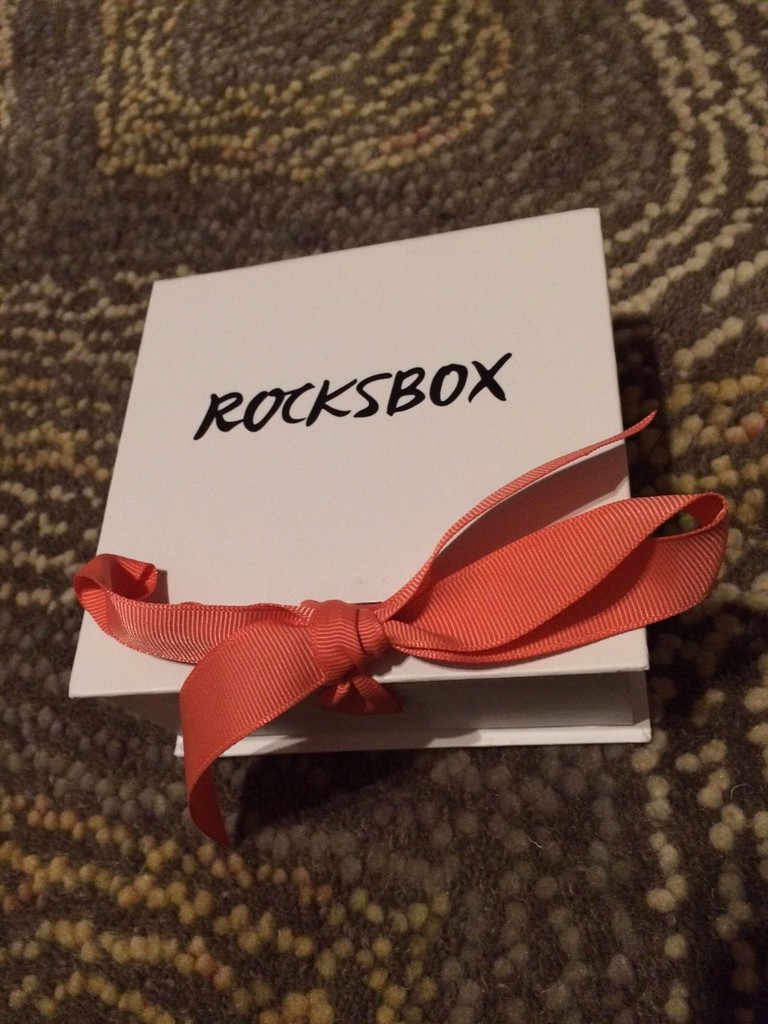 This month, I received a necklace, a bracelet, and a pair of earrings.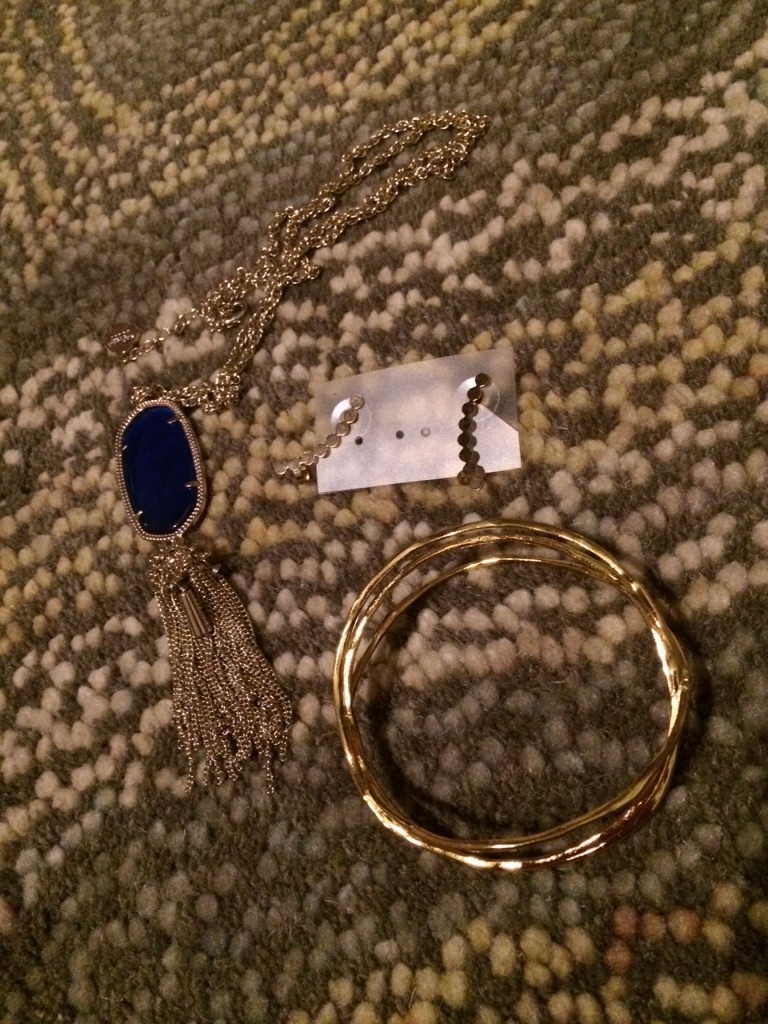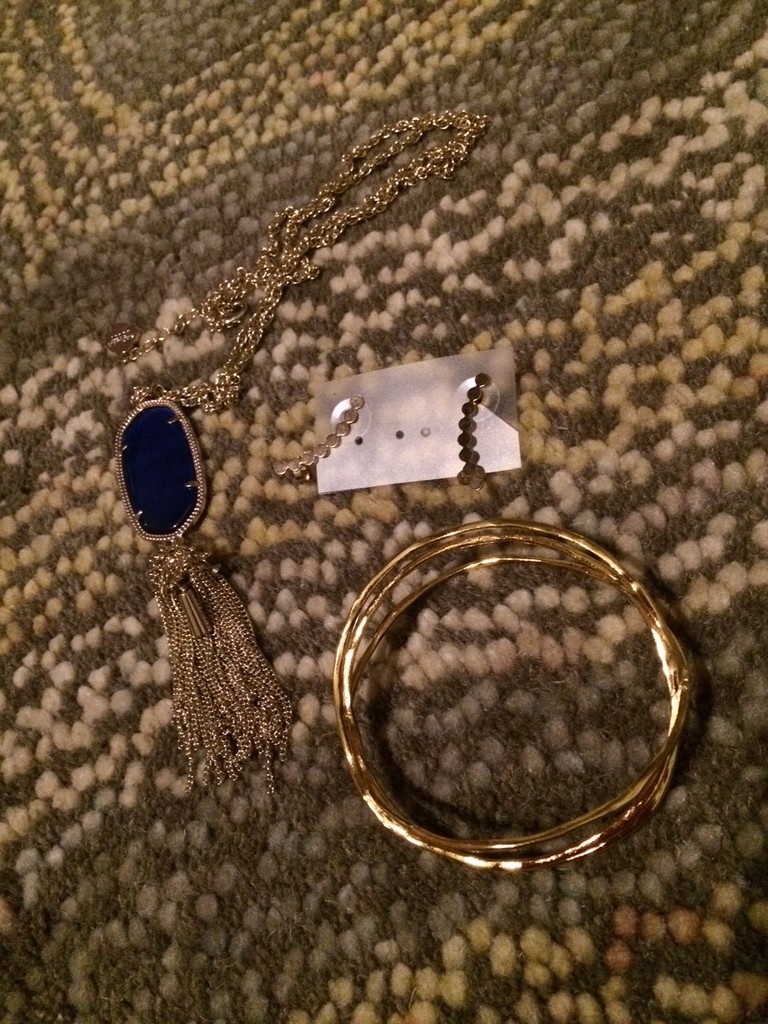 The earrings are the Circle Row Ear Climbers by Urban Gem. I've gotta say, I'm kinda in love! They add a lot of fun, but aren't easily grabbable (it's a word!!) by little hands.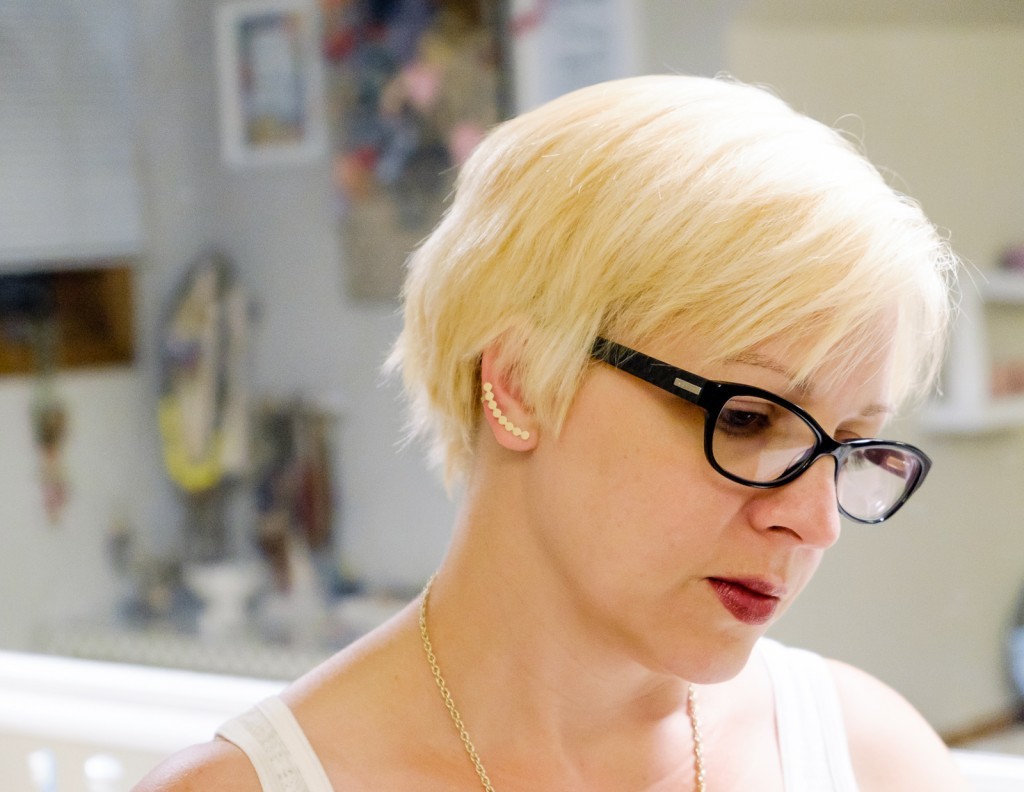 The Laurel Bangle bracelet by Gorjana is delicate and sturdy at the same time. These Rocksbox stylists definitely do their research!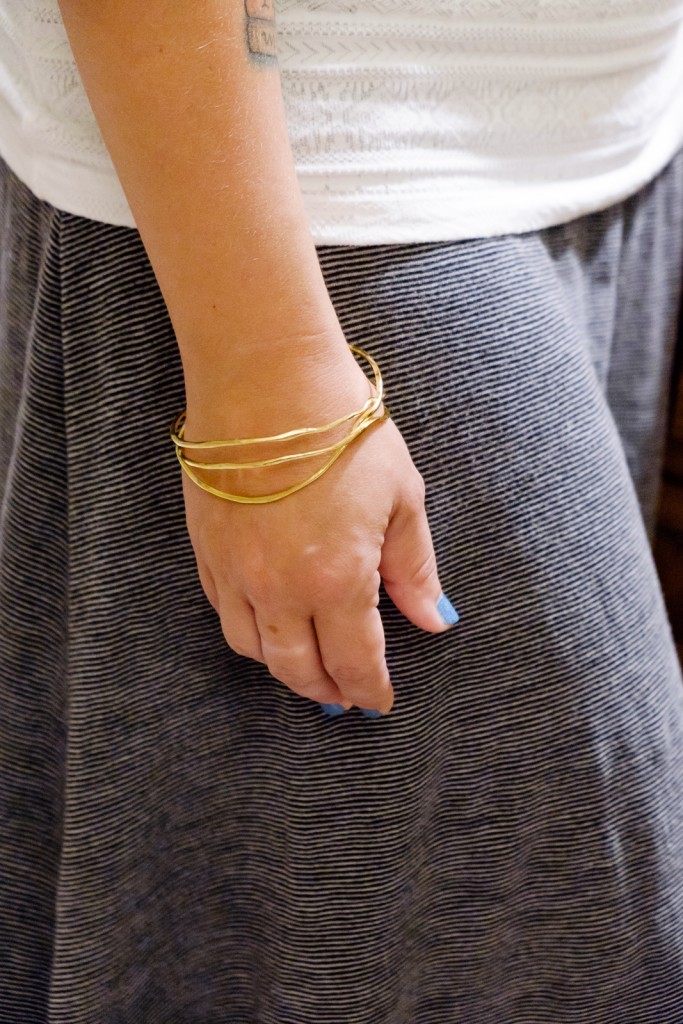 I love a good statement necklace, and my stylist totally delivered with the Rayne Necklace in Cobalt Cat's Eye by Kendra Scott. This is a fun, versatile necklace with that pop of color you know I love.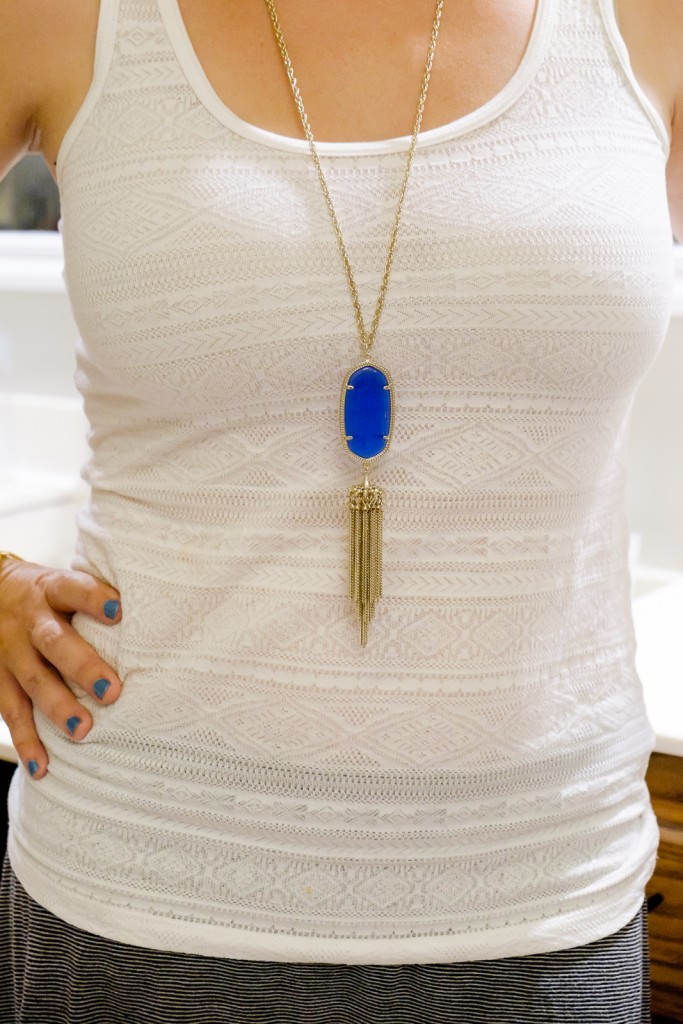 I haven't completely decided what I'm keeping or sending back yet from my September Rocksbox, but there's no rush. I'm leaning toward keeping it all because each piece makes me smile when I put it on. I'll make a decision soon, though, because I want to get a new box!
It normally costs $19 to get your unlimited jewelry rental. Each box contains an average of $200 worth of jewelry, so it's a fantastic value. But, since Rocksbox is awesome, they've given me a code to give you for a free month of Rocksbox! Use code albiongouldxoxo for your free month. You won't be disappointed, I promise.
Be sure to let me know what you think of the pieces I received this month!