This post contains sponsored content.
The leaves are changing, the weather is cooling, and bootie season is here! This is my favorite time of the year both for the weather and the styles that go with it. I've been on the hunt for comfortable booties and it wasn't going overly well until I discovered Jambu. I instantly fell in love with their style, but became the ultimate fangirl when I put a pair on. I am so excited to share my comfortable fall style with Jambu with you!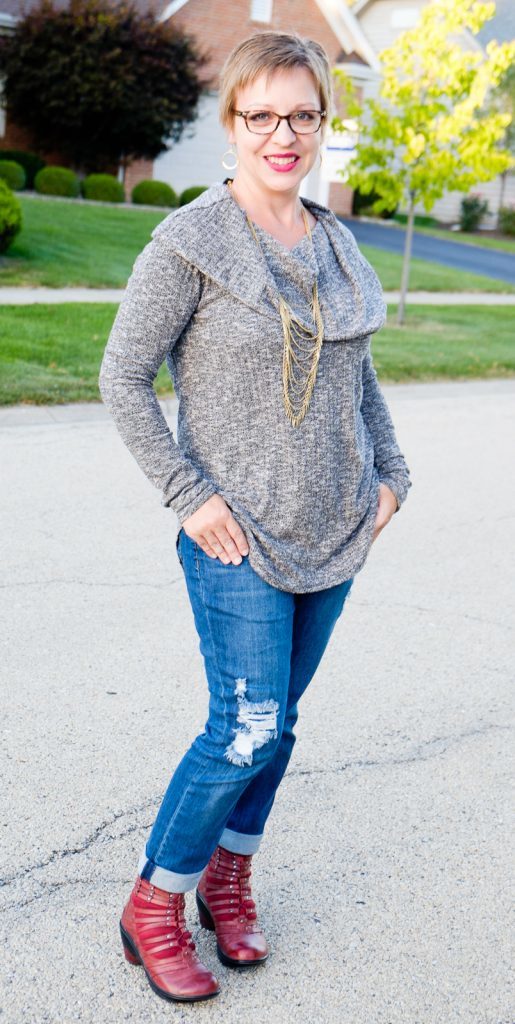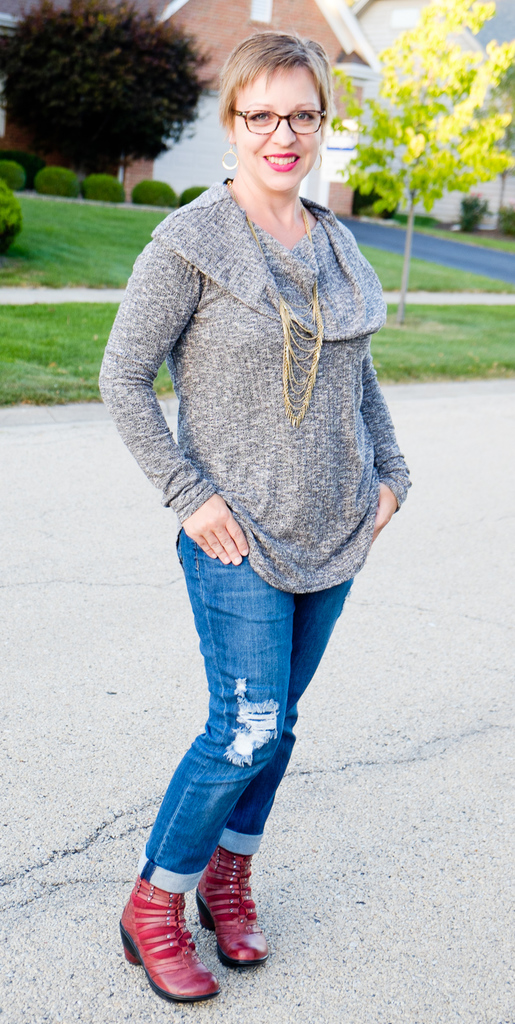 To fully understand my love for these booties, you need to know a little bit about my feet. My feet are pretty wide. Couple that with multiple foot surgeries and ongoing problems, and shoes often just don't work for me. It can be super frustrating to find something stylish that is comfortable. And I love shoes, so it can get depressing. When I was browsing Jambu's website, I had a good feeling, but didn't want to get my hopes up too much. My Candy's in Burgundy arrived and I enjoyed looking at them for a bit before I got brave enough to try them on.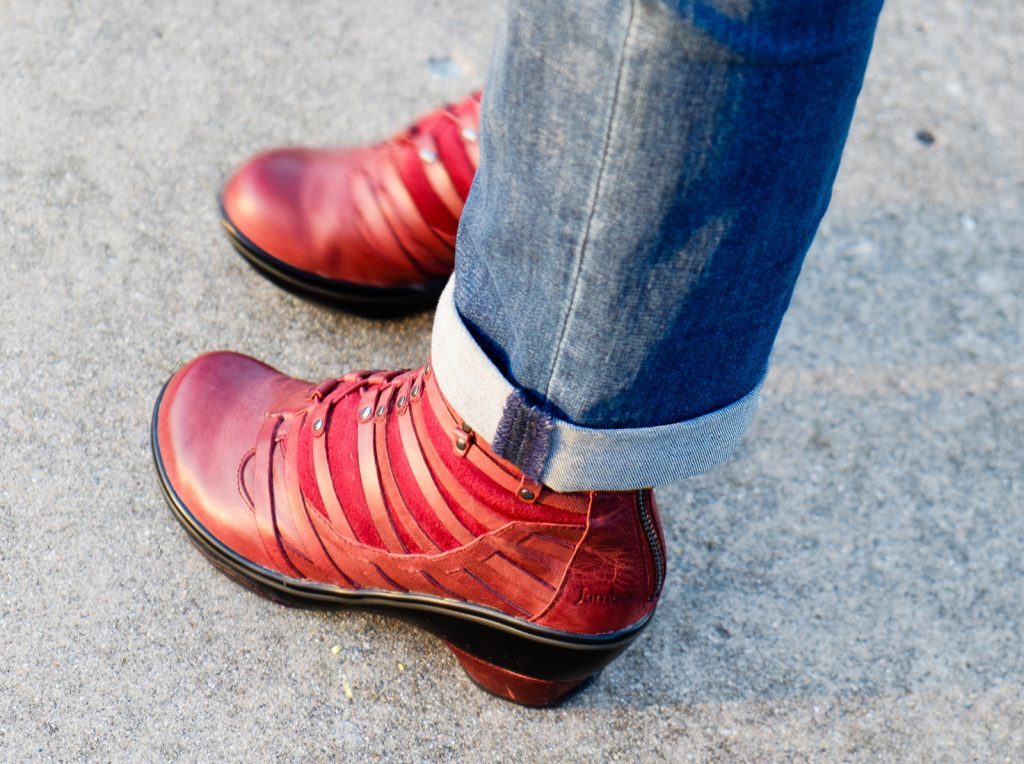 They fit. And not only was I able to get my foot inside and zip them up, but they were super comfortable, too. They have a memory foam footbed which makes such a difference to me. There's a heel, but the bootie is designed in such a way that I was still completely comfortable walking, and that's pretty major.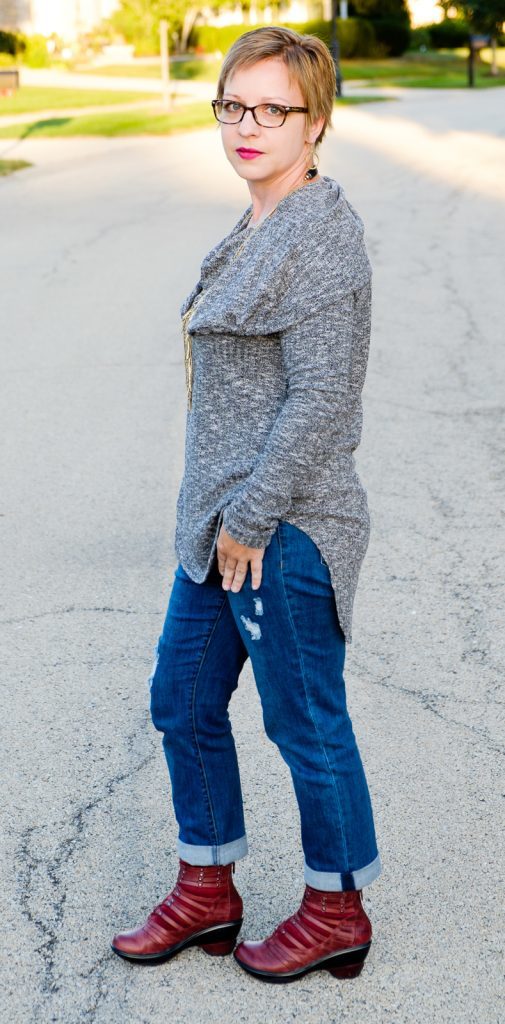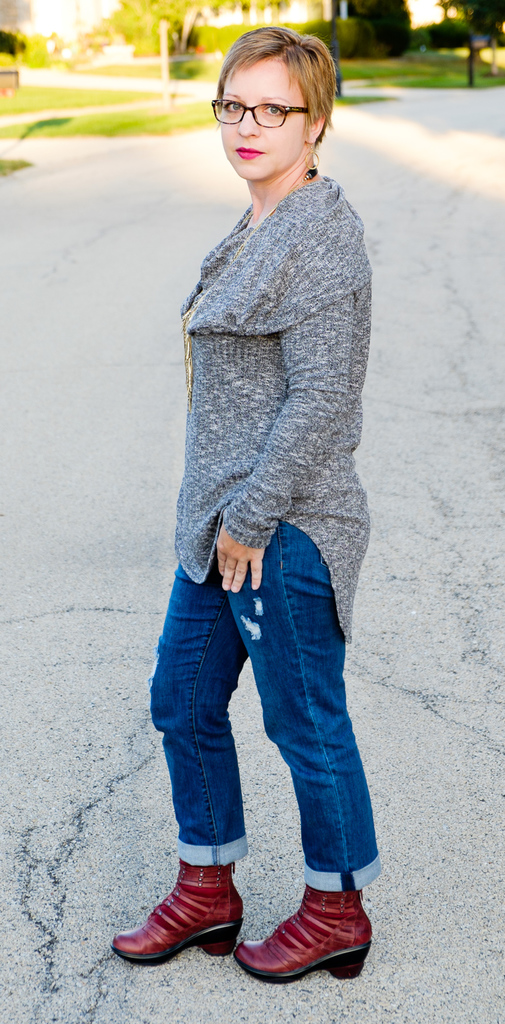 I love the burgundy color. They are such a fantastic pop to any outfit I put together and a great fall look. I am equally comfortable wearing them on the walk to school and on an evening out.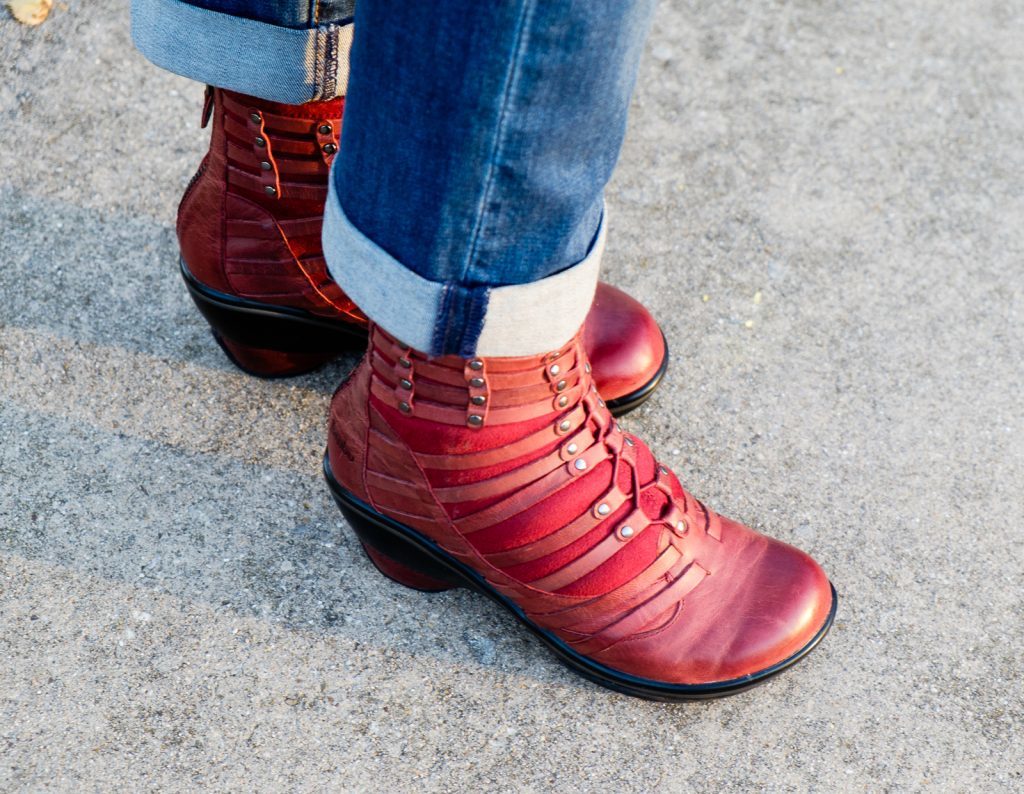 It's amazing what a stylish and comfortable pair of booties can do for you. I'm walking into fall with a newfound confidence and keep checking the forecast to see what days are going to work for my comfortable fall style with Jambu. The answer is all of them!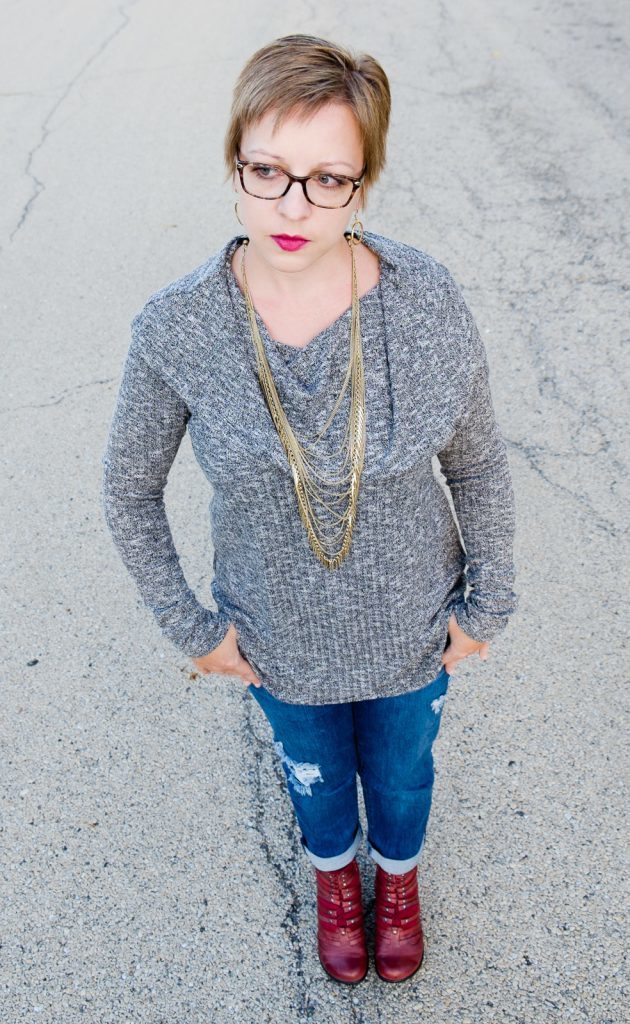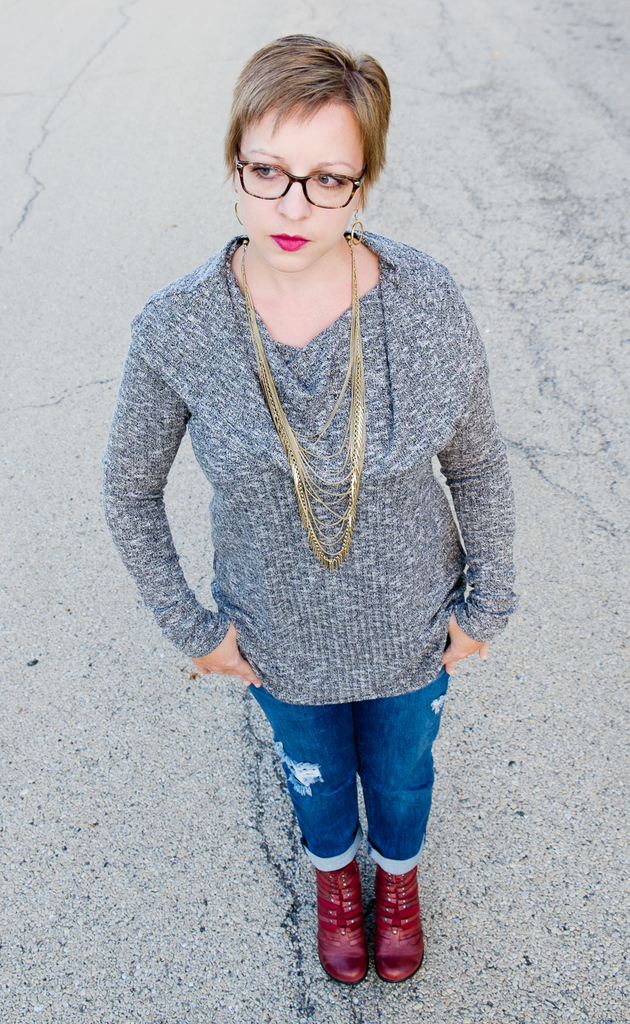 Jambu is offering 10% off of full-price items for my readers so that you can enjoy a comfortable fall, too! Use code albionjambu at checkout. This code is good until October 20! Thanks you, Jambu, for letting me share the love!