This post contains sponsored content.
Green grass is starting to poke through, buds are appearing on the trees, and the sun is starting to shine here in Chicagoland. That means I am getting quite antsy to transition into a spring wardrobe. I'm after color, comfort, and fun (aren't we all?!). I'm determined to feel more put together this year, and accessories are a big part of that. I'm completely in love with the easy ability to put together spring style with Jambu and Sahalie!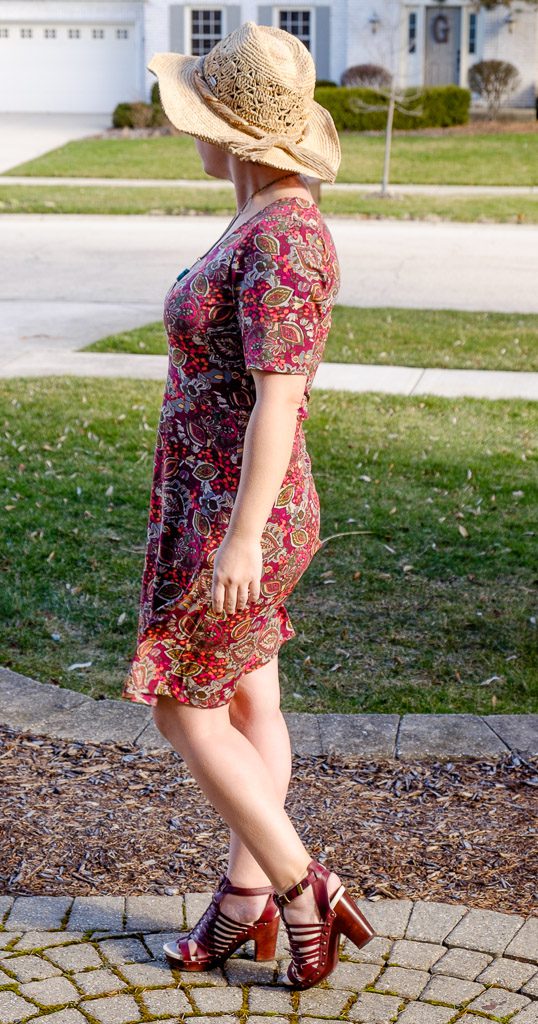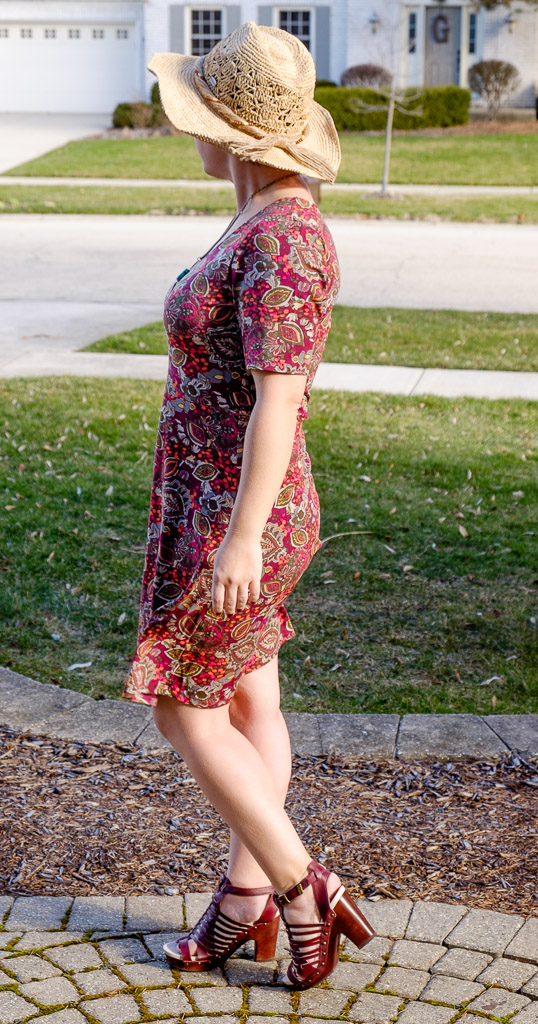 One of my favorite parts of spring is being able to let my toes go free. I think it's a rule that warmer days require toes peeking out of fun shoes! I absolutely love the comfort and style of the Valentina from Jambu. I've talked before about struggling with my feet due to past surgeries, and Jambu really does give me the ability to feel on trend with my shoes without being in pain.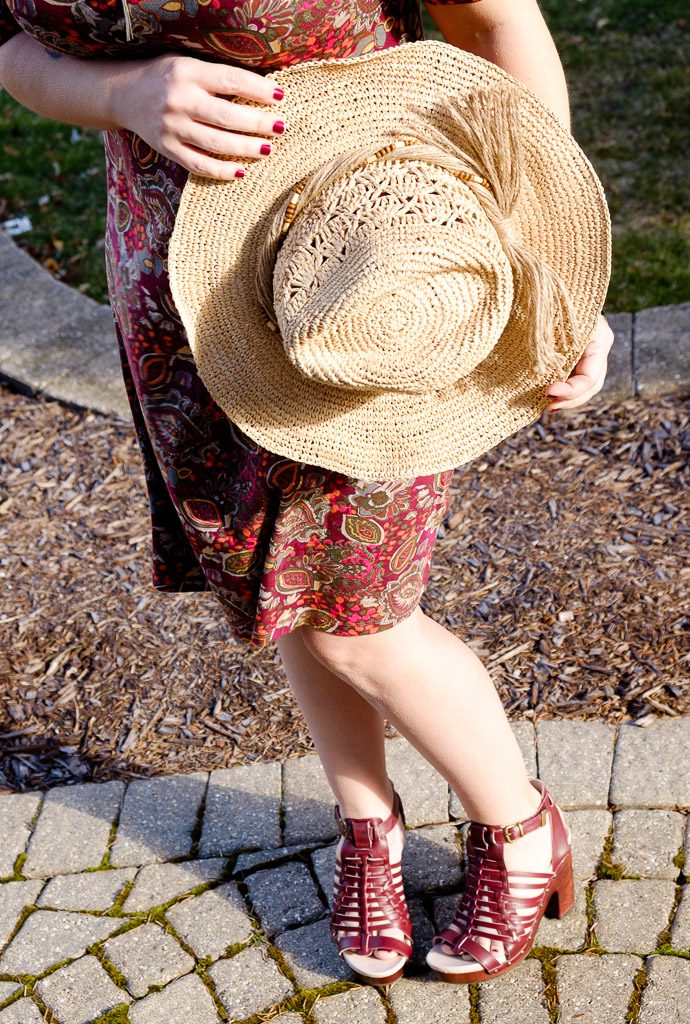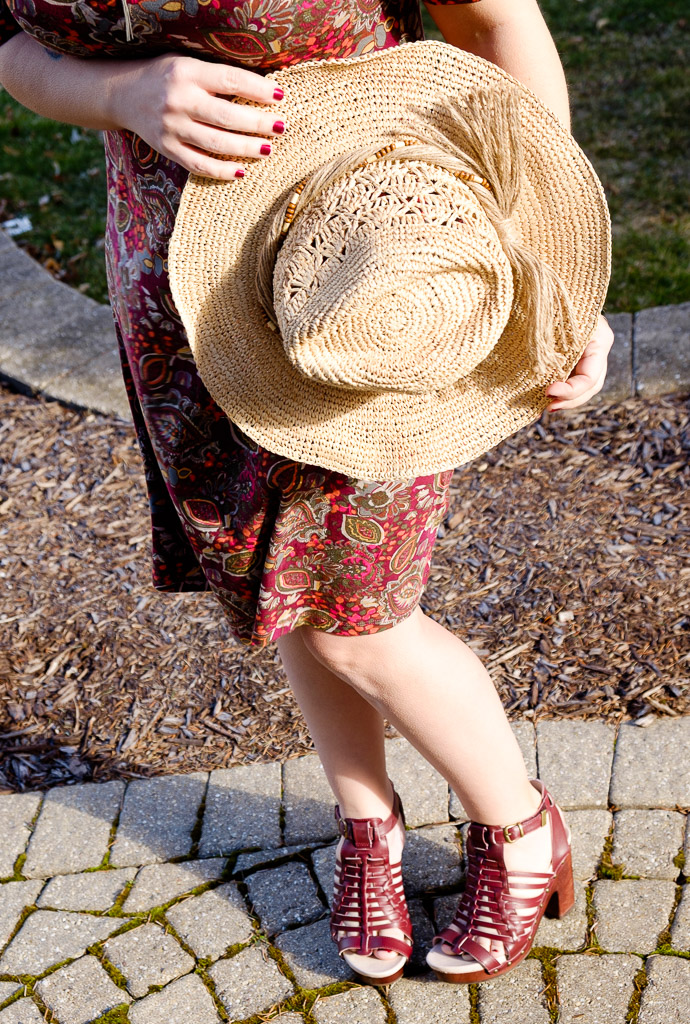 I've really been working on upping my accessories game and the Disc and Dangles Necklace is such a versatile piece. I love it paired with the bright print of my dress, but it would be equally striking with a simple top.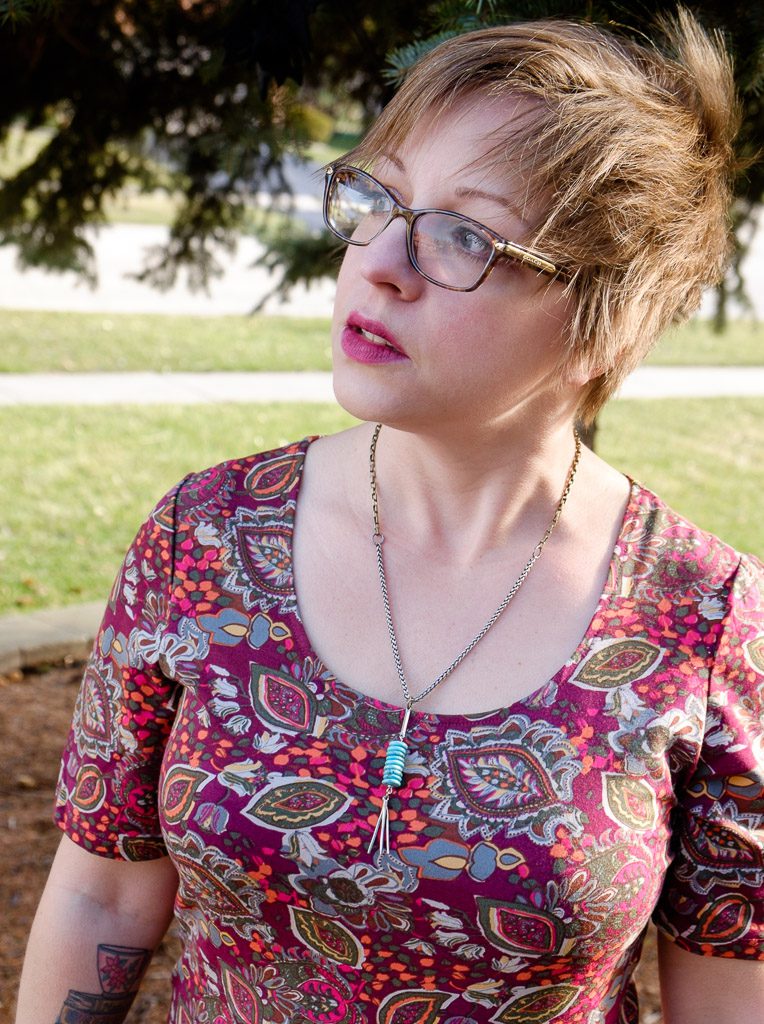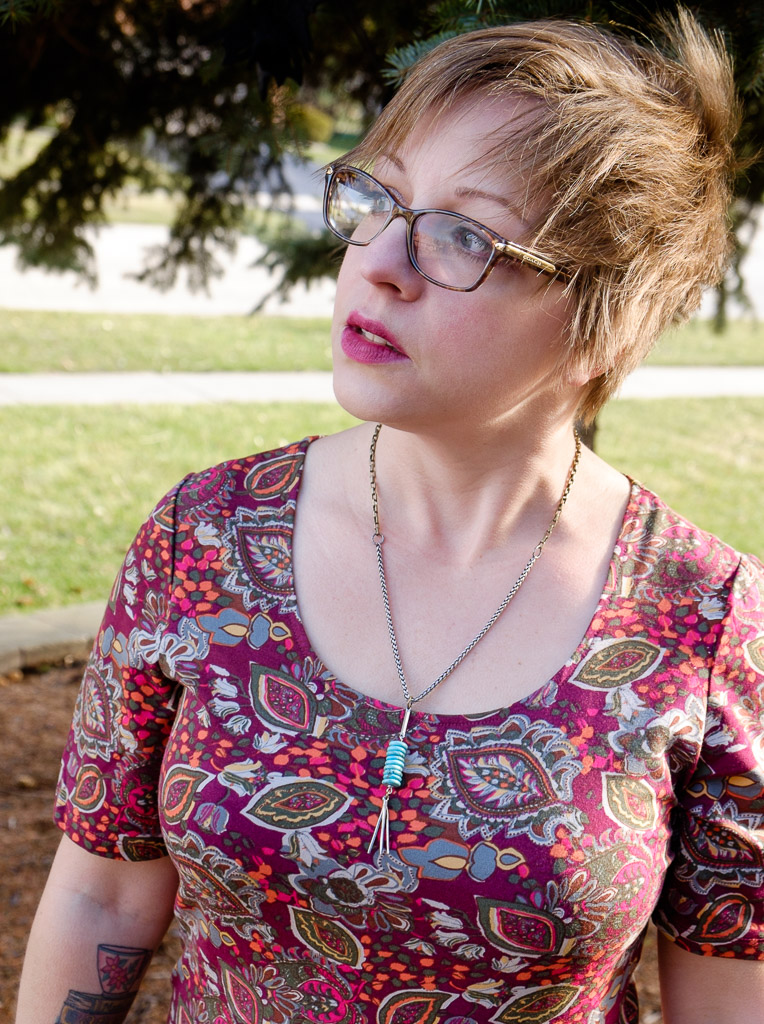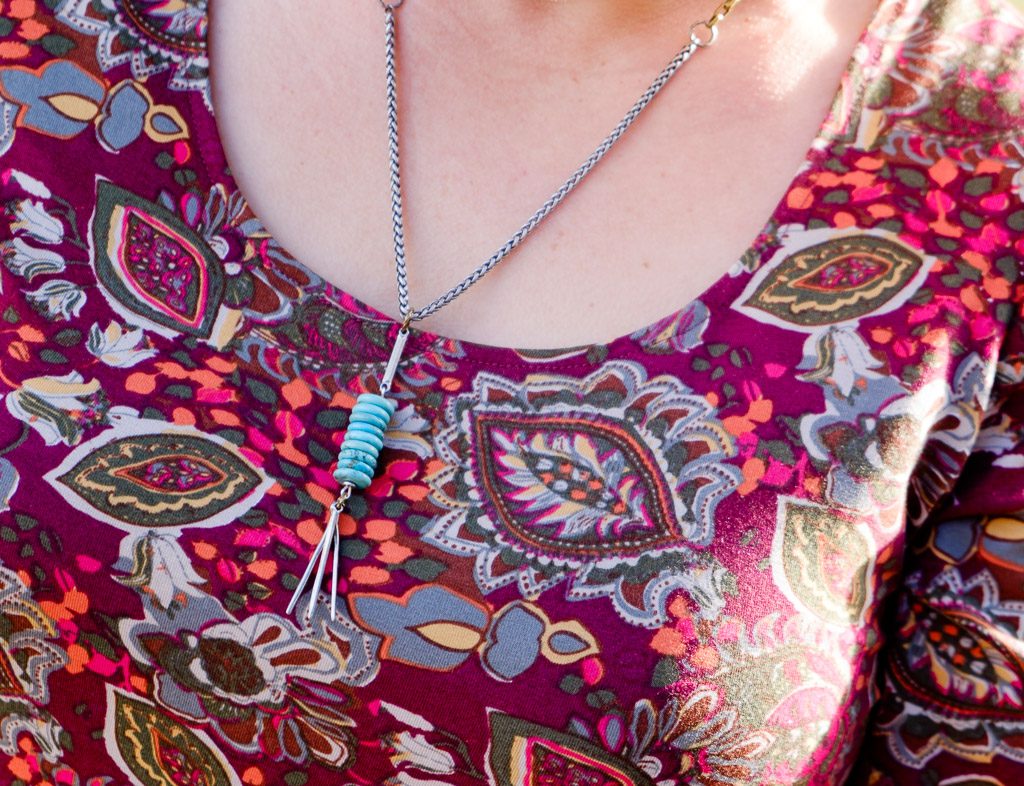 Hats have become such a big part of my wardrobe, but I had been having a hard time finding one that wasn't more appropriate for fall and winter. The Wallaroo Tina Hat is lightweight and fun and it's the one you need this spring. Hats have always been a bit of a struggle for me, too, because I have what is apparently a larger than average sized head. This one is super comfortable and just plain fun.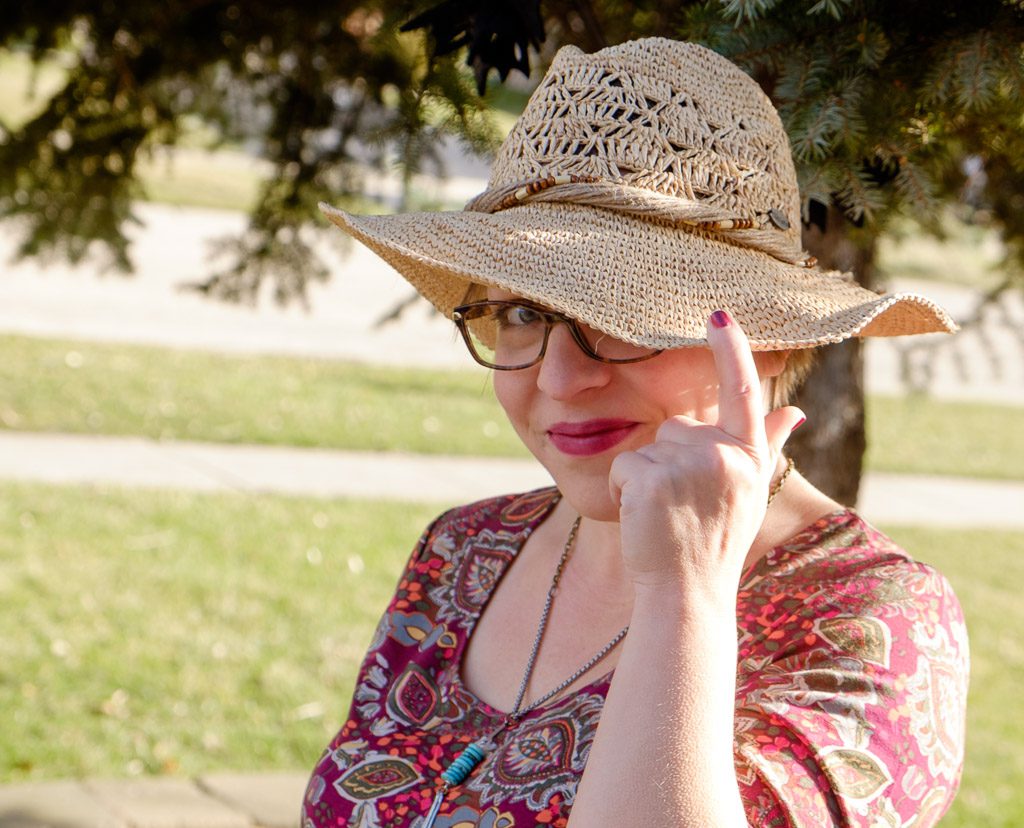 Can we just talk about the perfection that is the Print Little Best Dress?? It is so comfortable and flattering! I couldn't get over how good I felt in it. The colors are vibrant, the weight is perfect, and it showed off my curves without being tight anywhere–that's no small feat!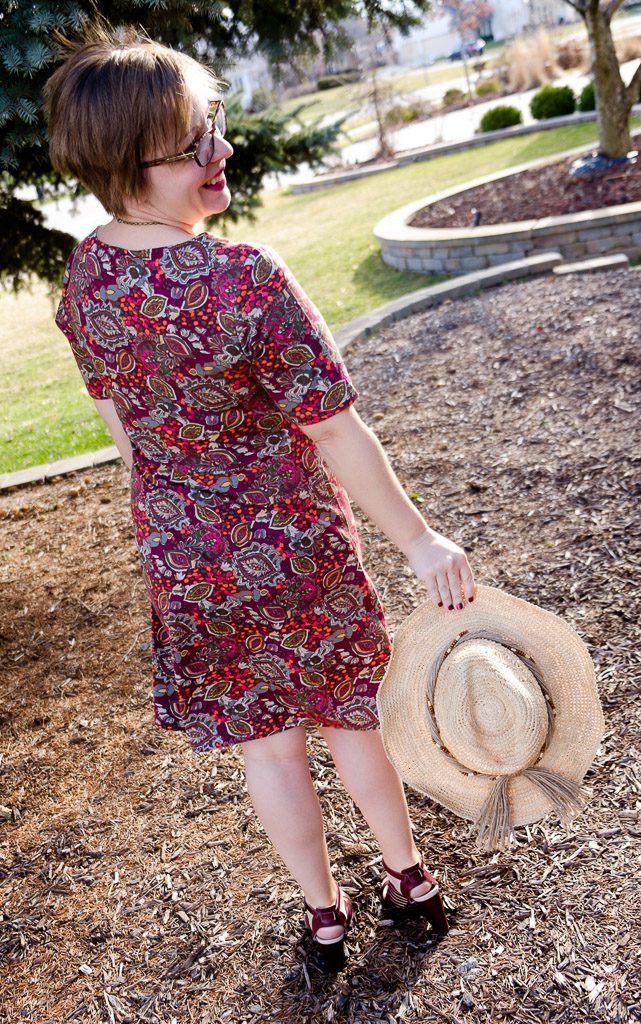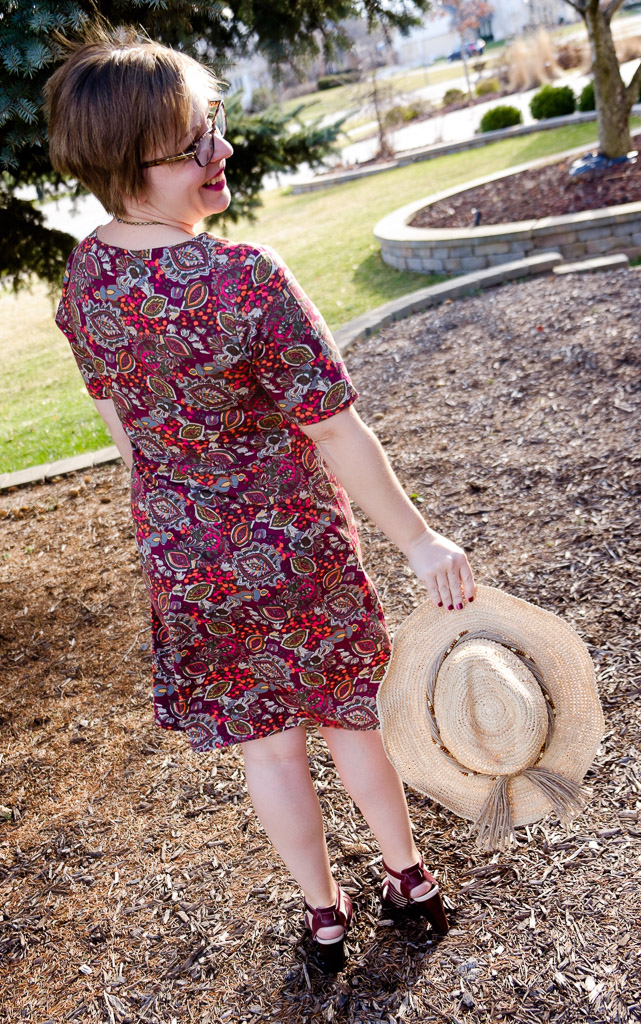 I am absolutely loving my easy spring style with Jambu and Sahalie. It was so easy to put together a comfortable and on trend look for spring. I still can't get over how good each piece makes me feel. Sahalie has graciously offered my readers a 30% off code good through April 4. Use code LIFESREADYA at Sahalie to put together your spring style!