This post contains sponsored content.
You know how sometimes you go on vacation with your family, but you manage to pack very strange things? Is there any other way to travel?? We recently spent a few days of spring break on a family road trip to the mountains, but I forgot to bring hair ties for the girls. This may seem like a silly thing, but they all have long hair and haven't quite mastered keeping it out of their faces. I had managed to bring some yarn and crochet hooks to practice with and after a particularly windy time, made some easy Crochet Chain Stitch Moonstone Yarn Accessories.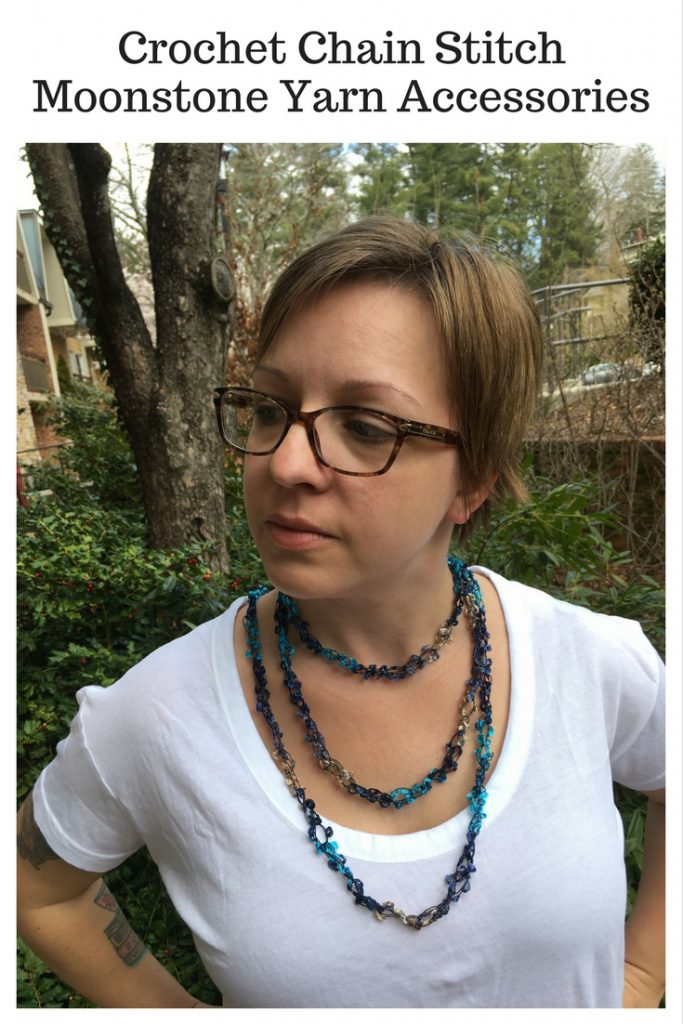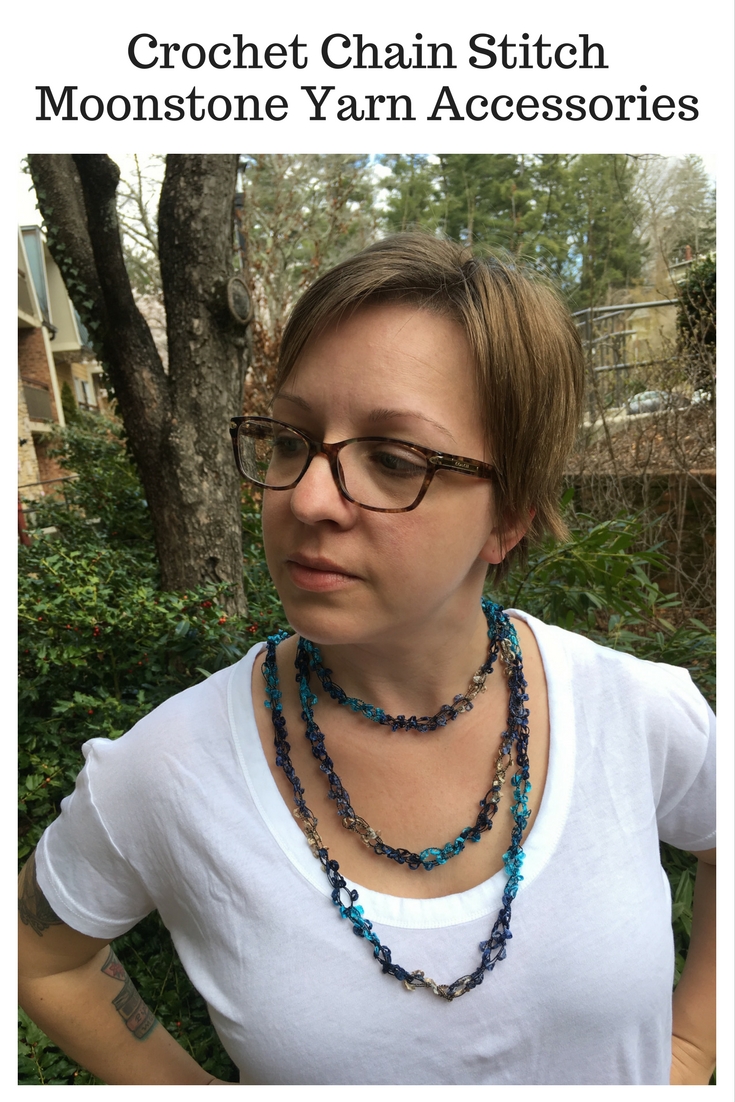 I had this super fun Moonstone Yarn in Andromeda from Premier Yarns in my travel craft bag. Even if I forget everything else, I always have something to work on. I used a US N15/10.00mm crochet hook (I love the larger hooks!).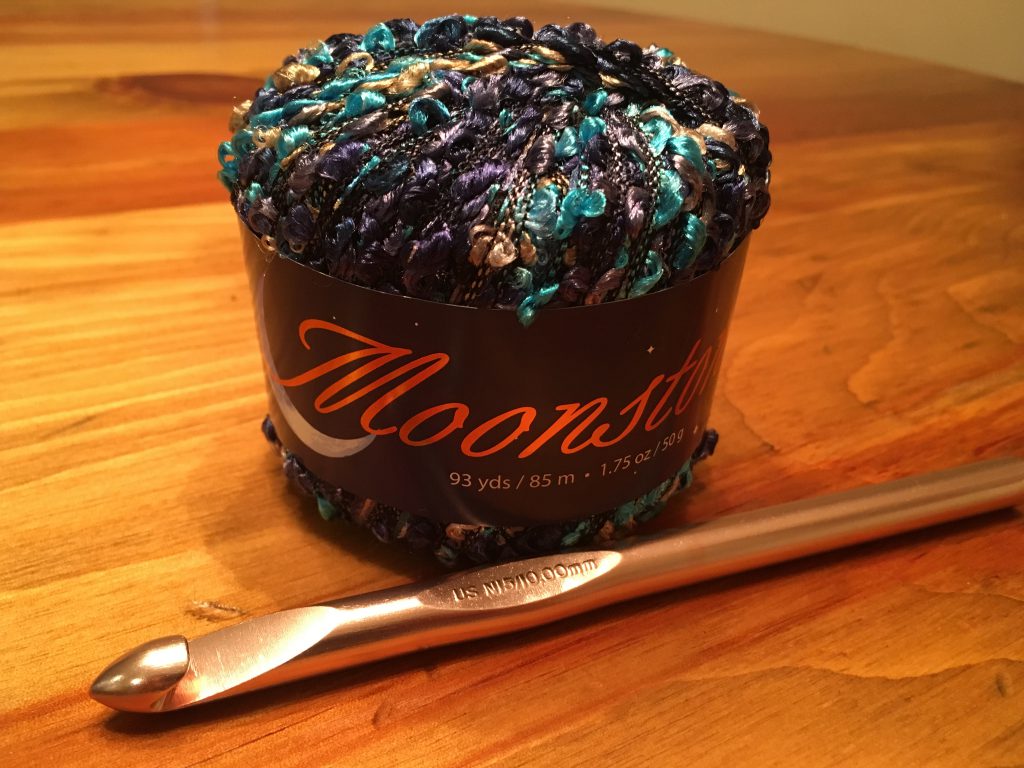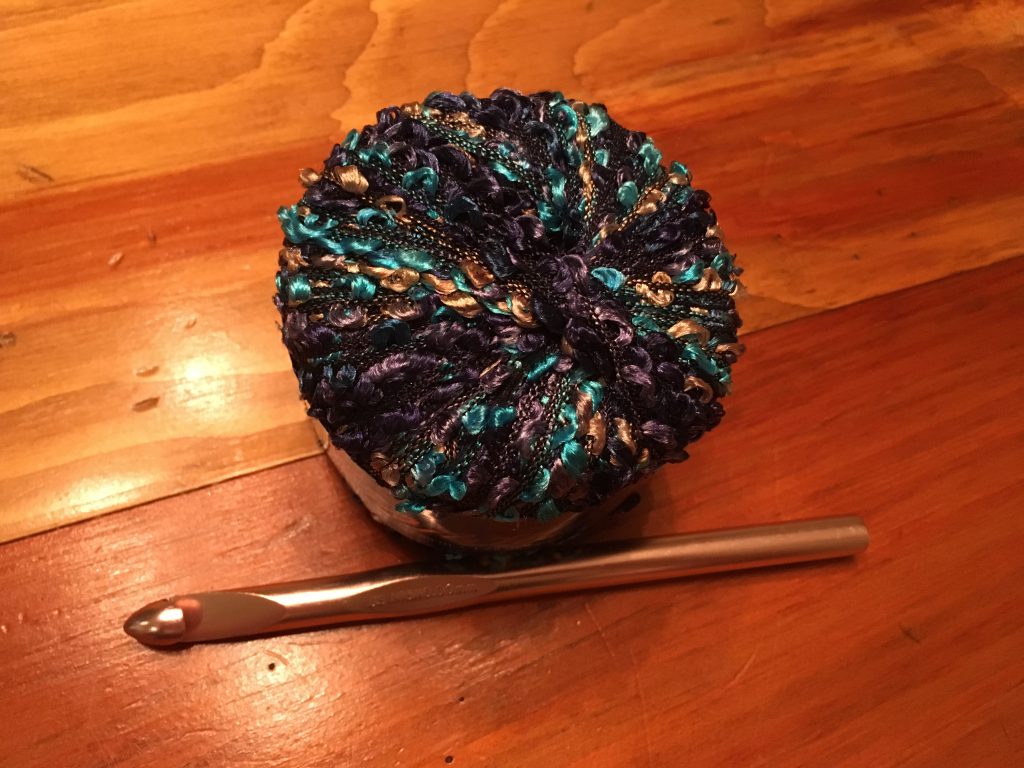 I started a super loose chain. I went a bit more slowly than usual because I needed to make sure I didn't hook through the yarn itself. I kept going until it was long enough to make multiple loops around the girls' heads.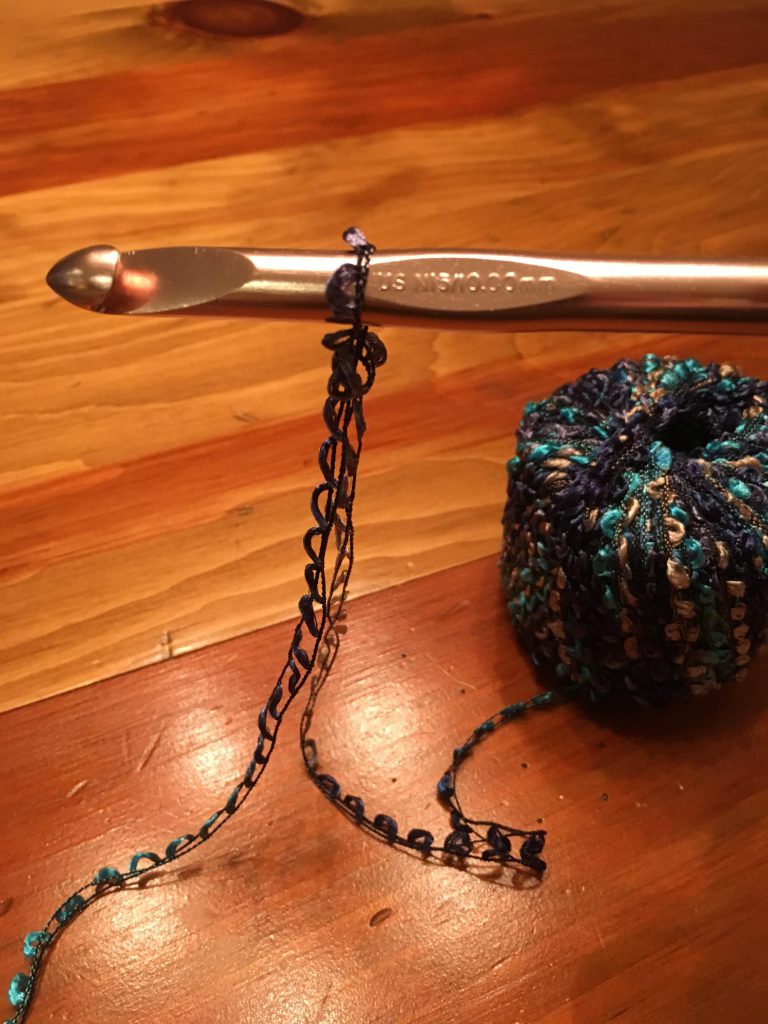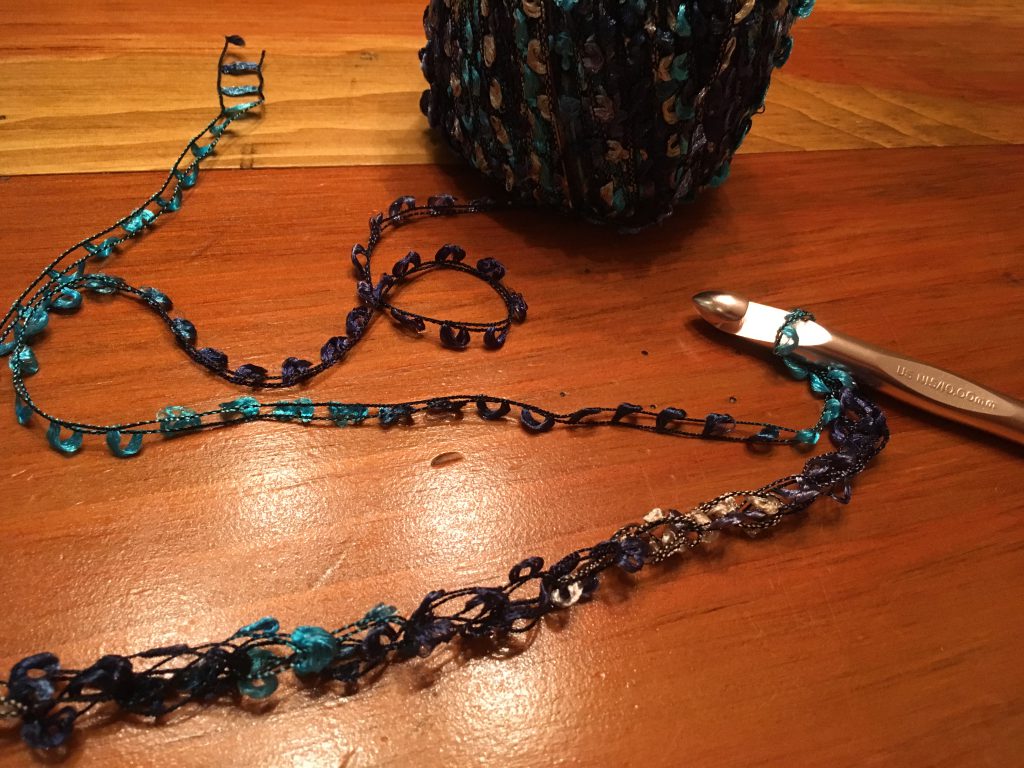 At the end of my chain, I tied a loop and cut the yarn after the loop. Think of it as a small garland.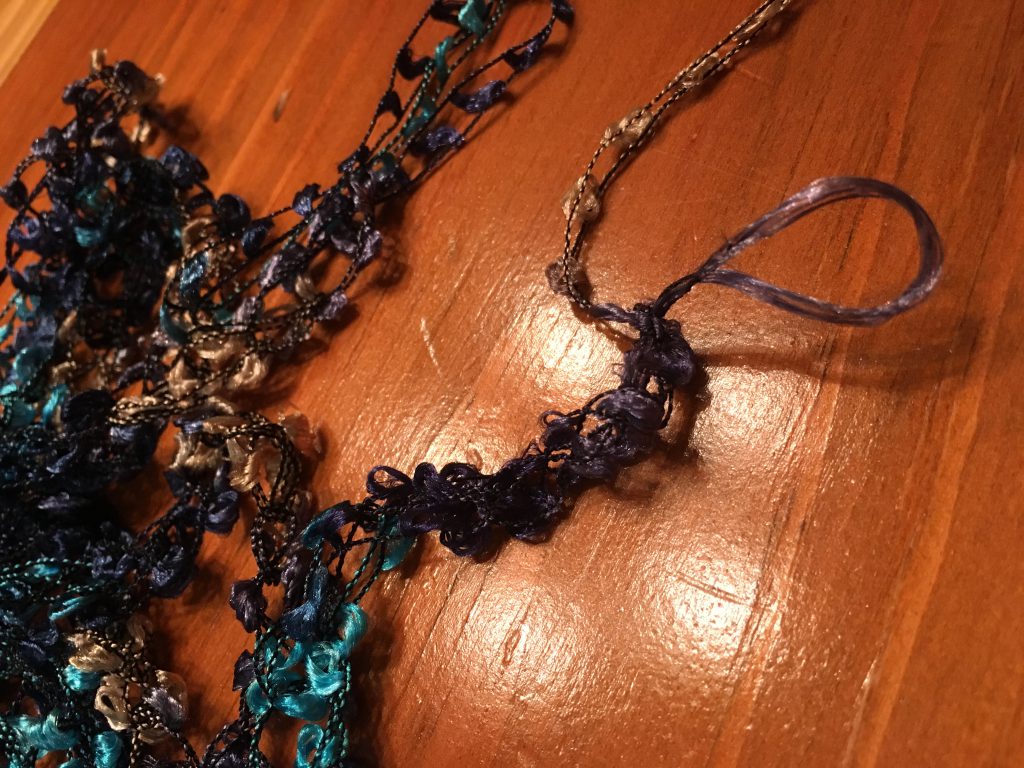 I love the color changes!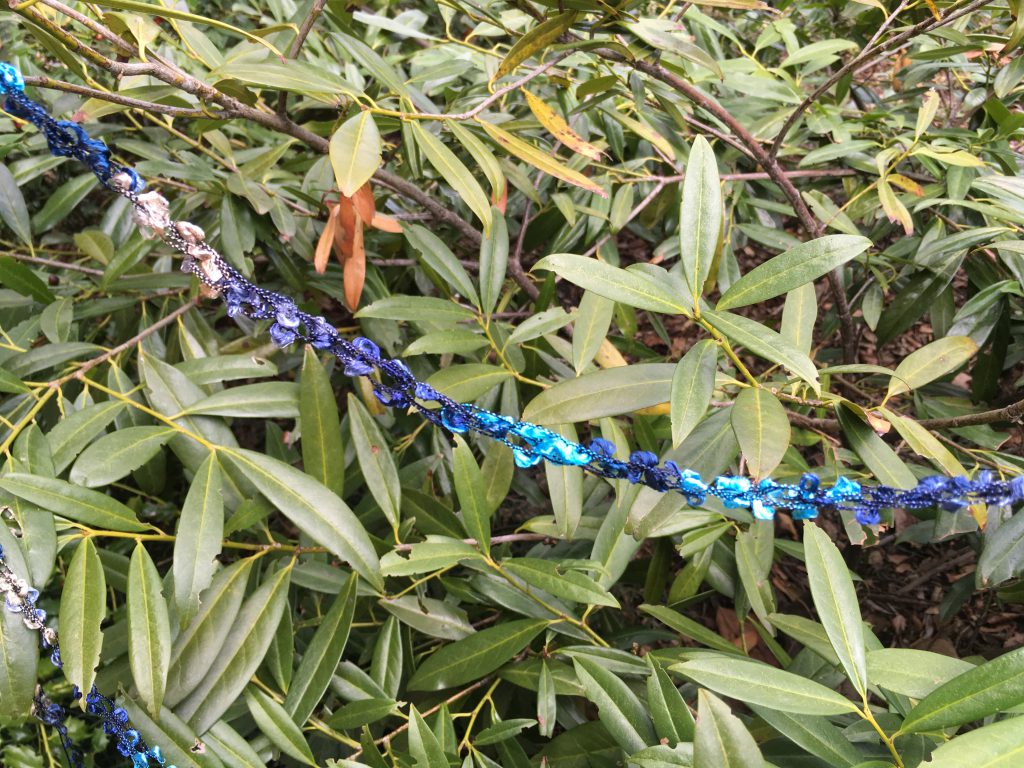 To make the headband, I pulled the chain through the loop and wrapped it around their heads.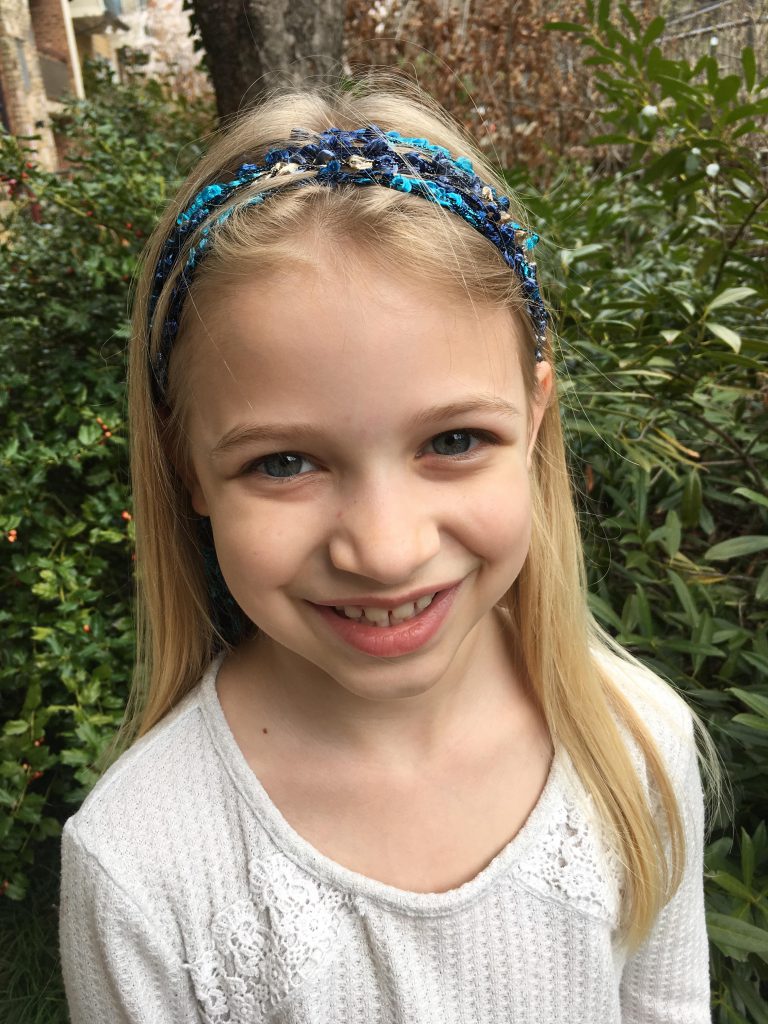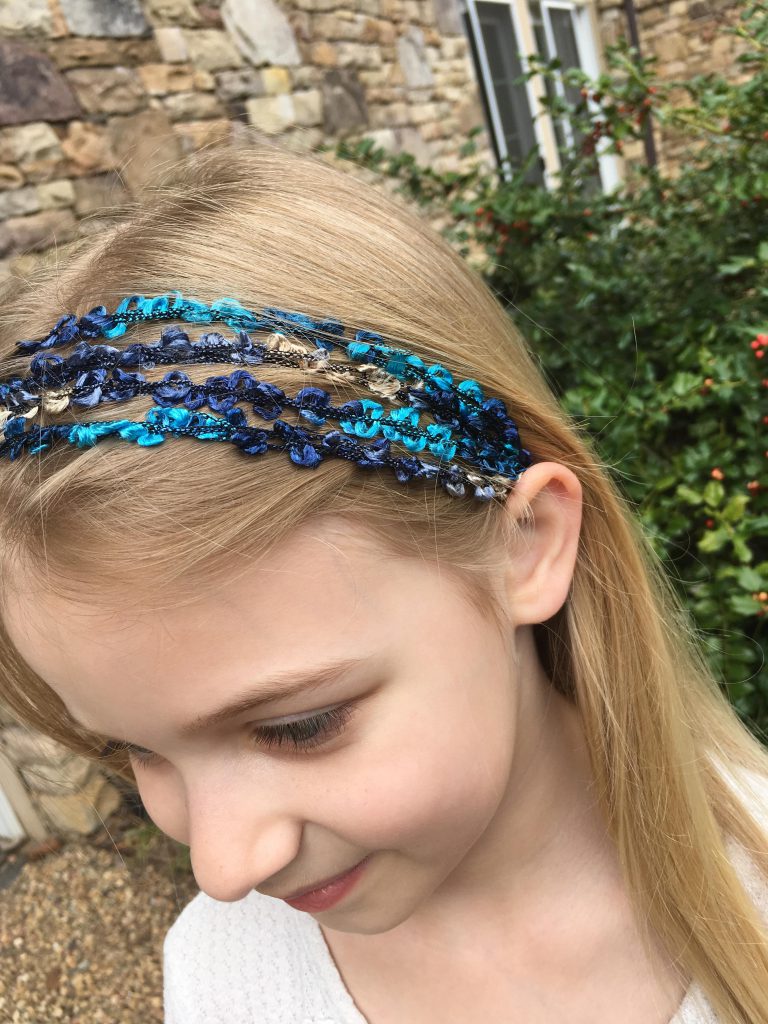 I thought it would be fun to have an accessory of my own. I don't tend to travel with jewelry, so it was fun to transform the chain into a necklace. I'm imagining the same chain becoming a belt or bracelet/cuff, too! For added fun, add a charm or three to the chain.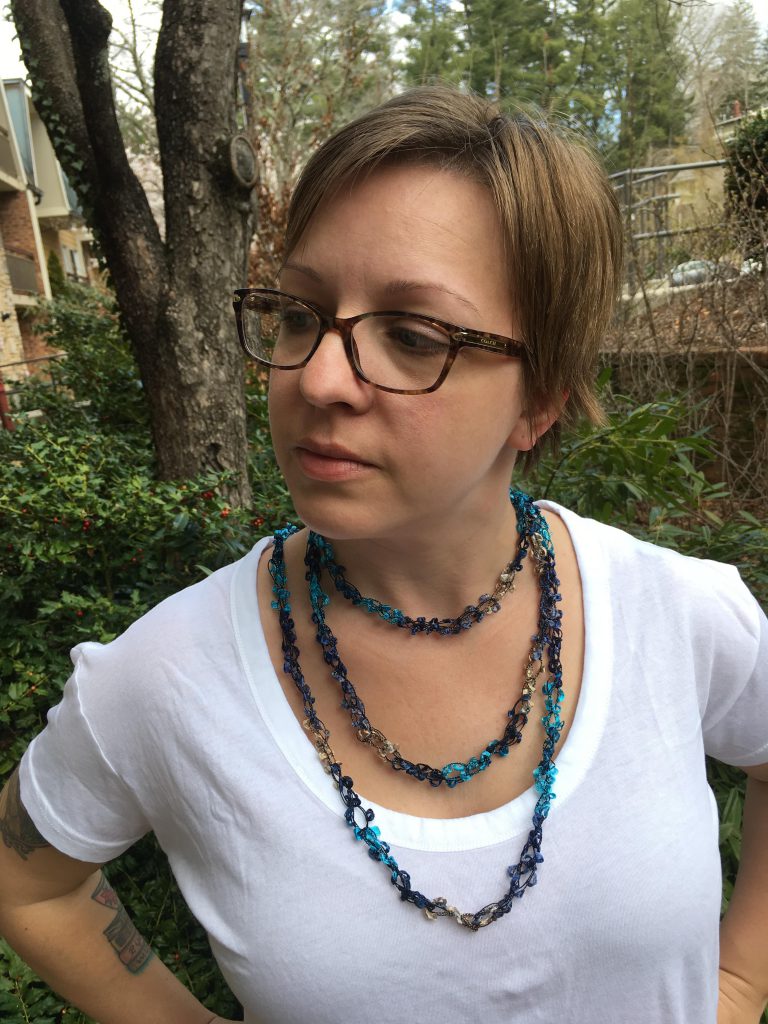 Premier Yarns has graciously offered my readers a 10% off coupon code. Use code AG001 at Premier Yarns and get your supplies to make Crochet Chain Stitch Moonstone Yarn Accessories or anything else that strikes your fancy! This code is good from March 30, 2017- May 1, 2017.
Here's a link to another fantastic maker project using Premier Yarns by the talented Kara Harvey of Happy Go Lucky Blog.
Don't miss the next Midge and Madge Mingle, on Monday, April 2, the crafty duo will be showing you more ways to use Premier Yarns on Facebook Live at Midge and Madge Mingle!