Madeline was recently invited to a Fairy and Gnome party. It was a super cute idea and she had to take a quiz beforehand to know which one she should dress up as. of course she got a fairy, but crazily enough in this house of girls, we didn't have a single fairy costume piece! After a bit of quick thinking, I turned to my Cricut and made this super quick Vinyl Fairy Wings Shirt that was great for the party and she can wear to school, too.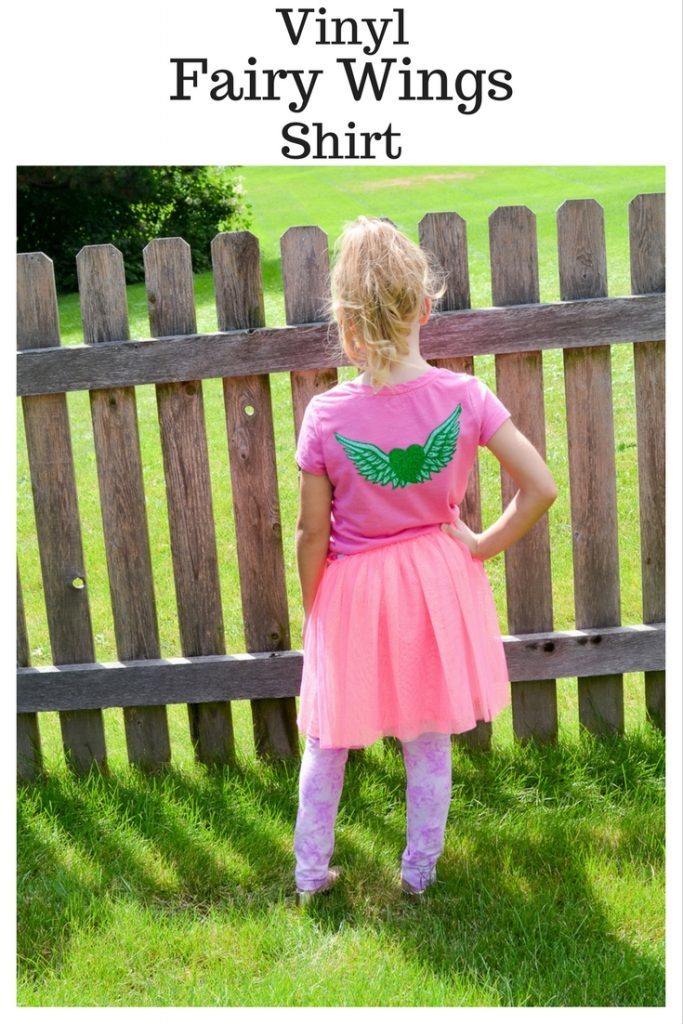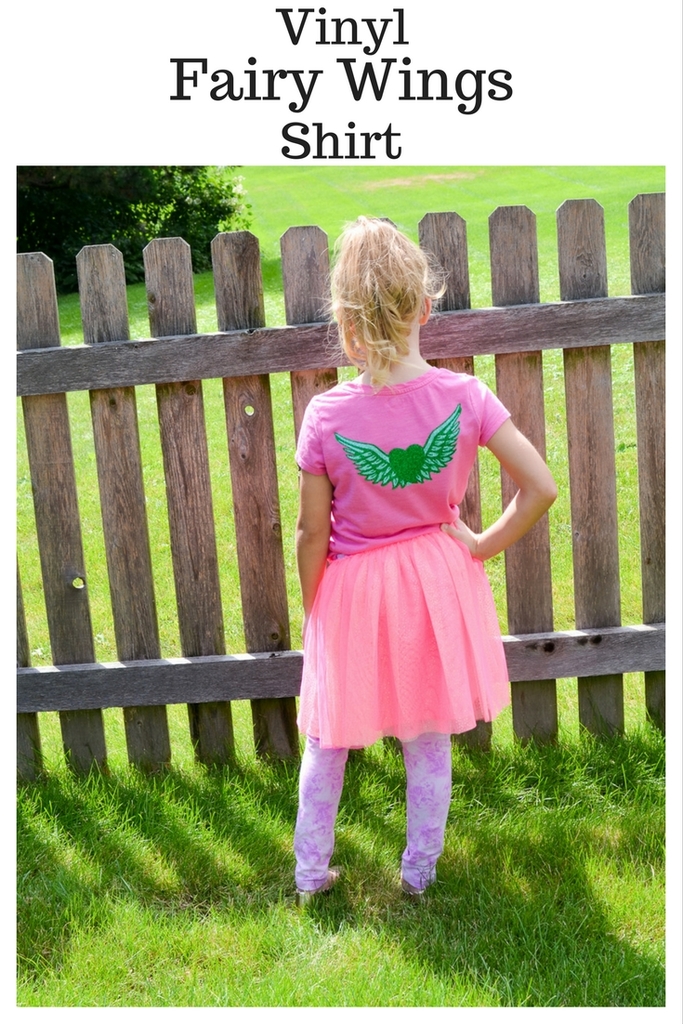 This post contains affiliate links.
I used: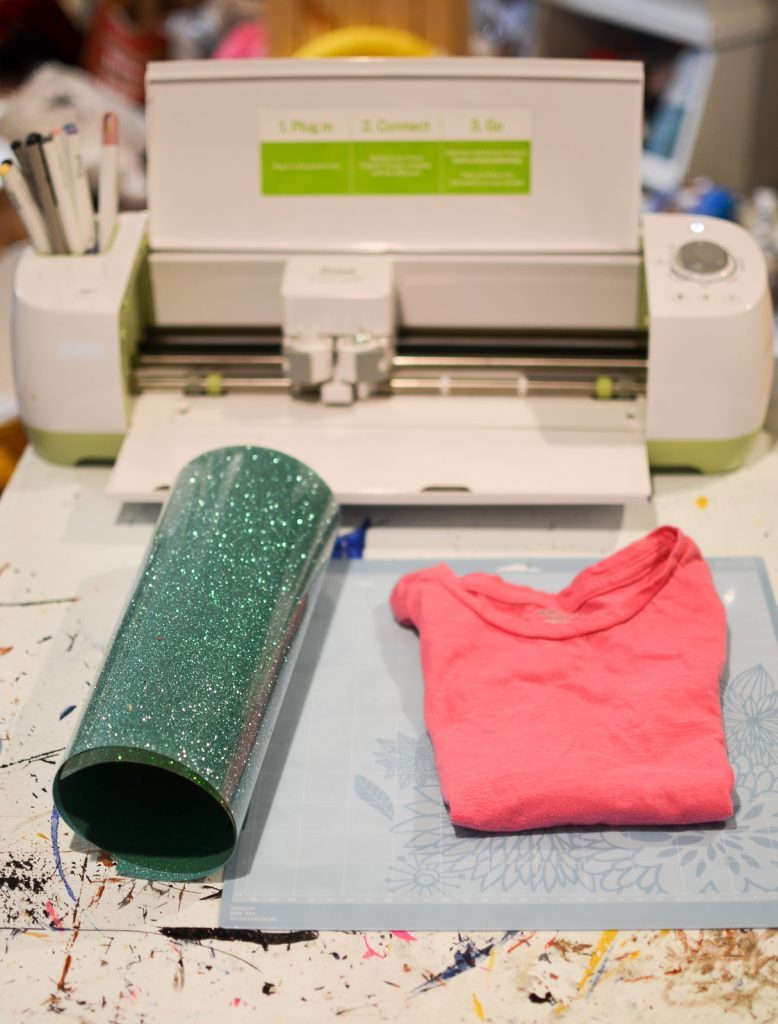 We did a quick search through Design Space together and chose Heart Wings #M3E09E.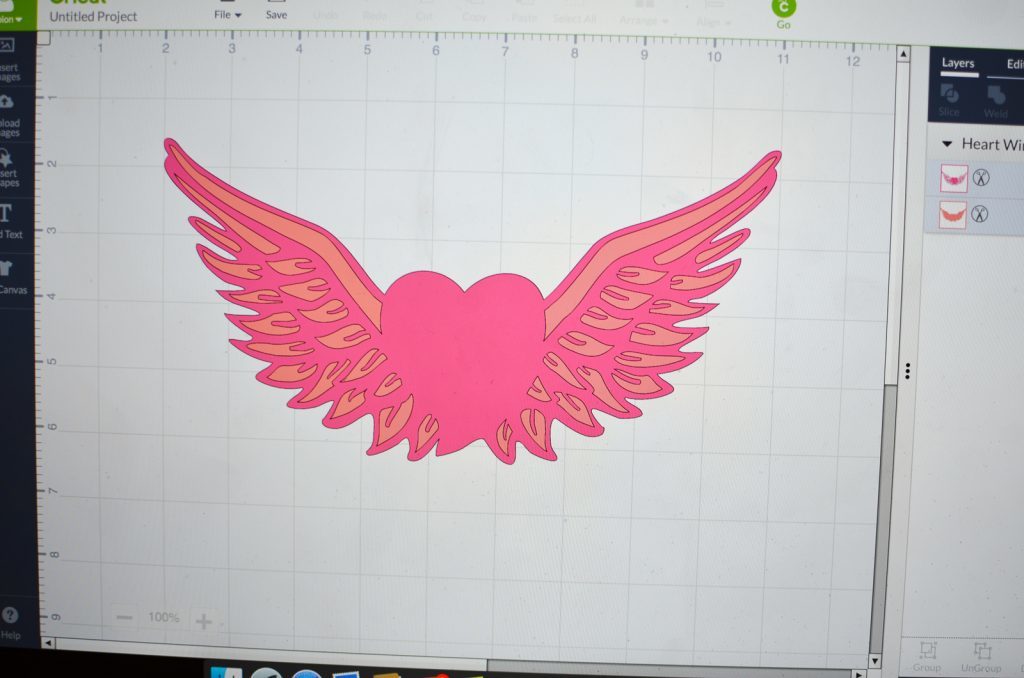 Madeline looked through my stash of vinyl and chose the two colors she wanted. She went with Glitter Grass and Glitter Jade. I cut them out, ironed them on, and that was that!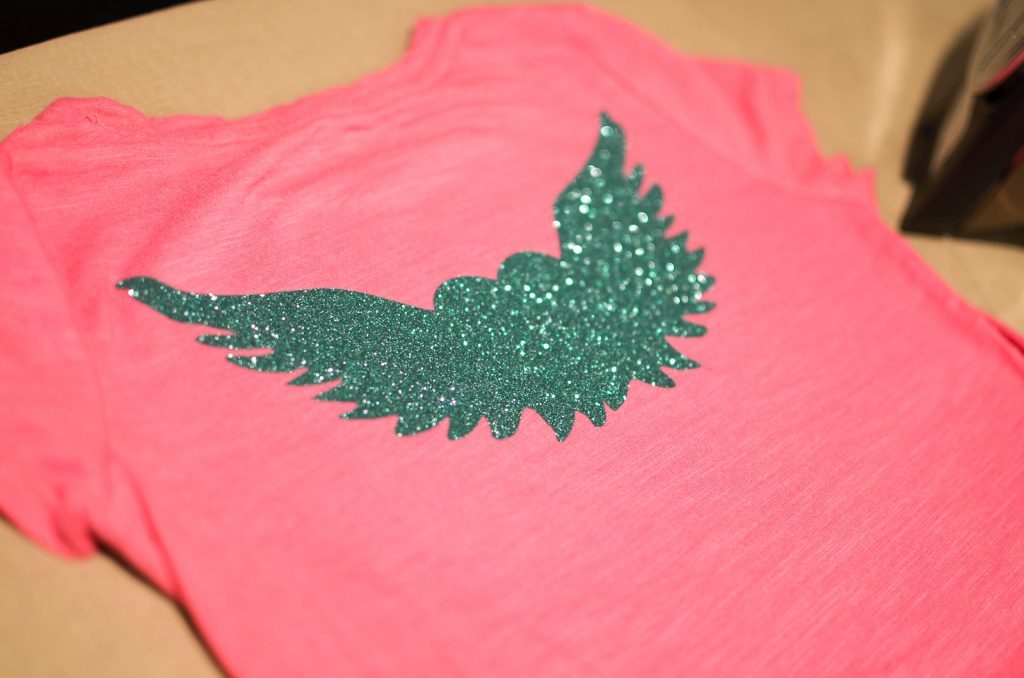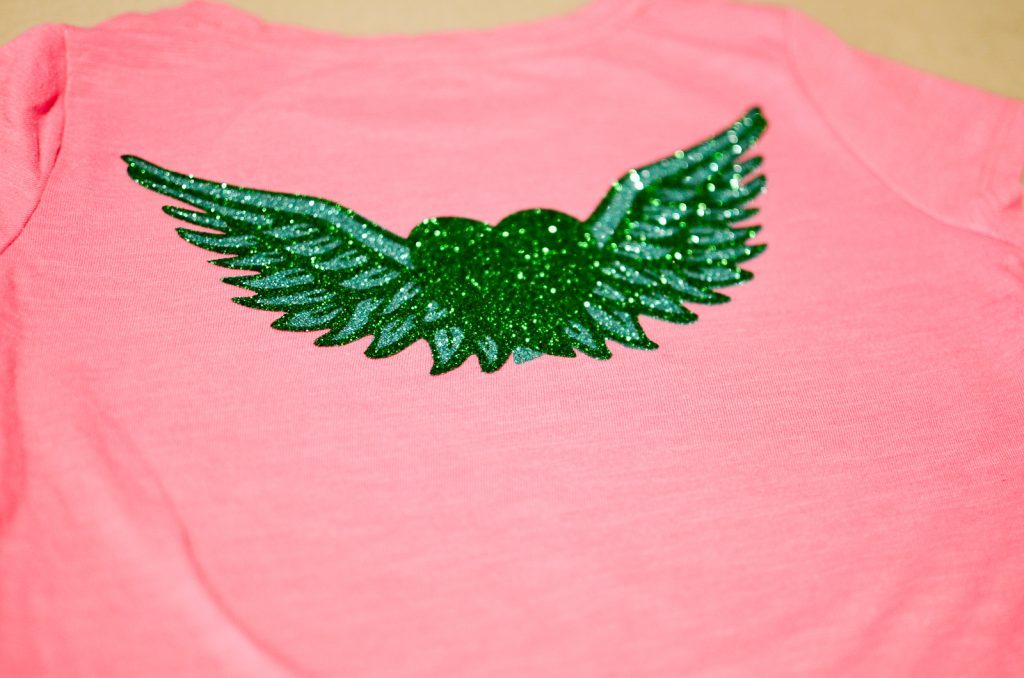 Madeline's super easy Vinyl Fairy Wings Shirt gave her what she needed for the party and I love that she was able to choose the design and colors. I especially love that it's something that she can wear to school, too! It took just a few minutes to make and has been a regular staple in her wardrobe ever since!