My first-born daughter was always going to be Madeline and I never had any doubt that my first-born would *be* a daughter. I fell in love with the Madeline books as a child and her name was just the prettiest name I had ever heard. Today our Madeline turns ten. I can remember being pregnant with her like it was yesterday and I really don't know where the time has gone. I stitched up this Madeline Quote Cross Stitch Pattern as a gift to her as she enters double digits.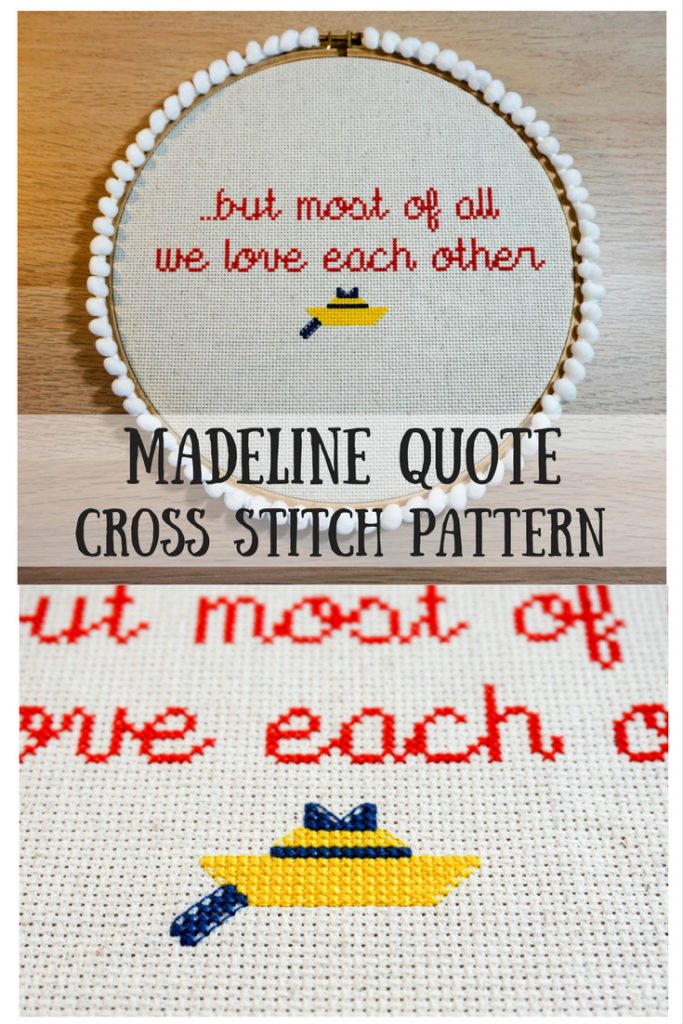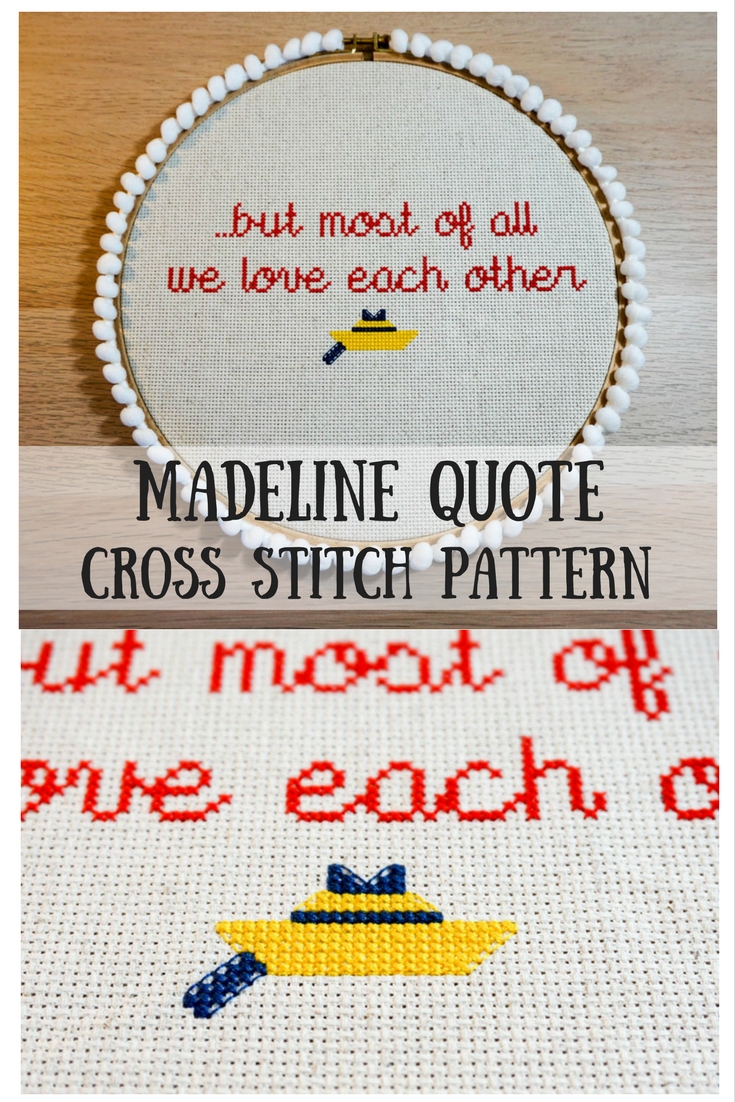 This pattern is a beginner level pattern with just three colors. I did add some back-stitching on the hat that isn't in the pattern (only because I can't figure out how to add it in the program I use!), but I just used a single strand of floss to add just a bit more to the hat.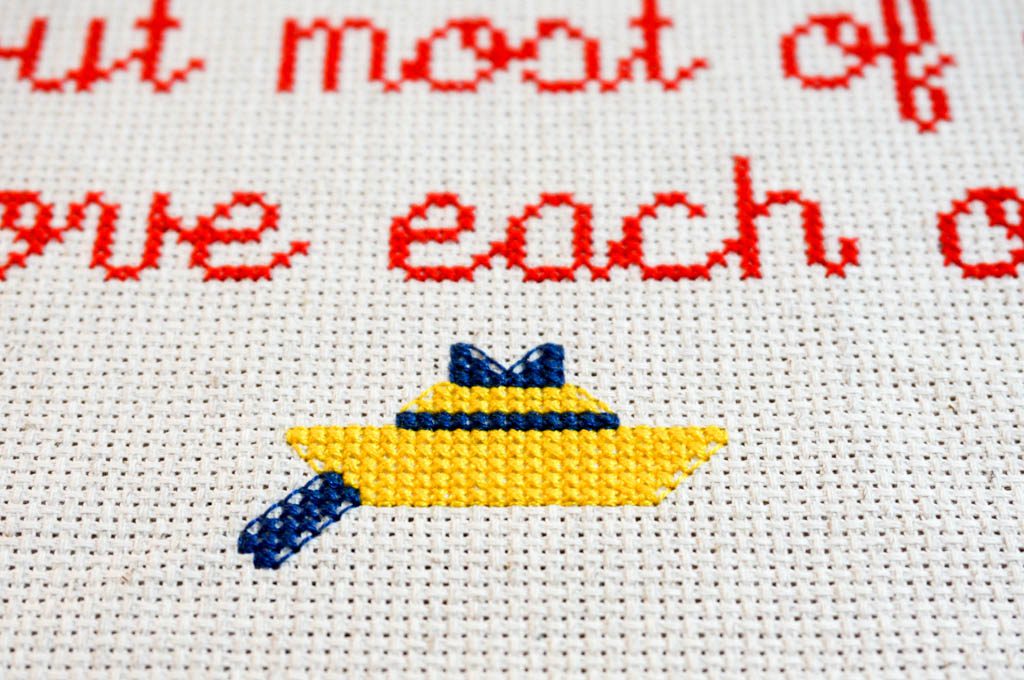 To finish off my hoop, I added some fluffy white pom pom trim. I just attached it with glue. Super easy!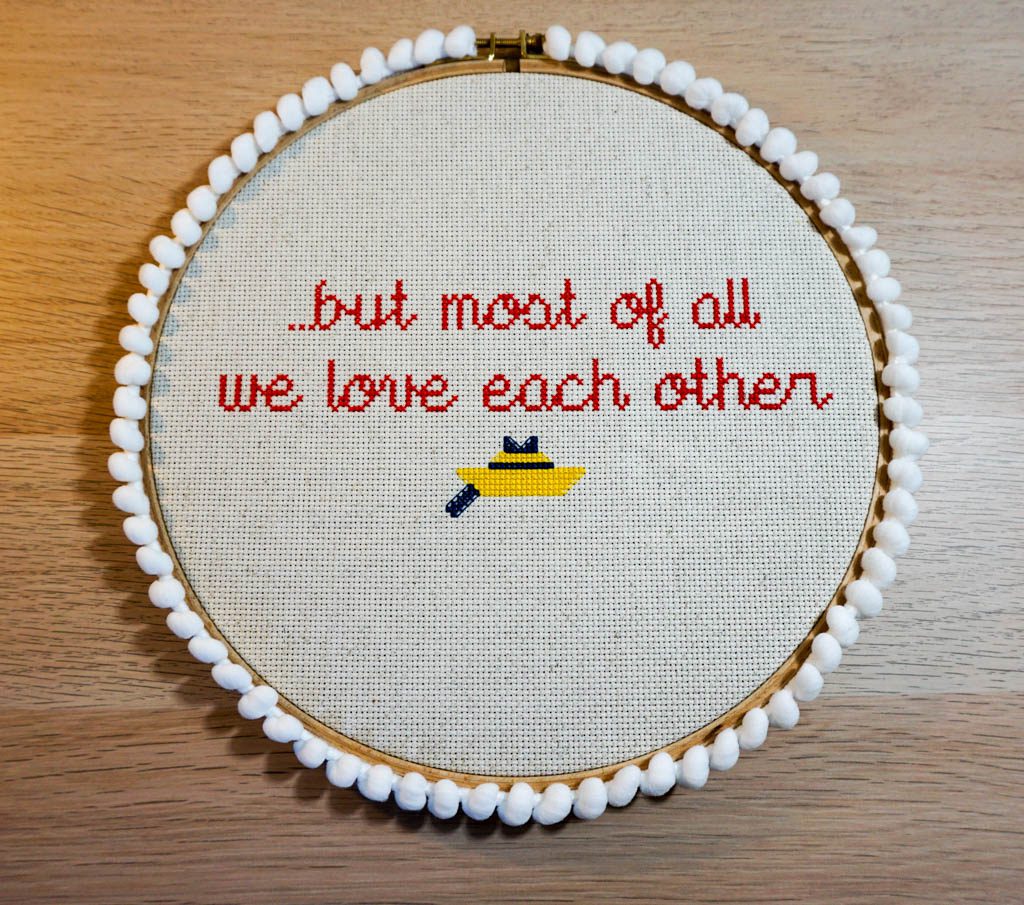 I was teary the entire time I stitched up the hoop. It took me a decent bit longer than it should have because I kept needing to stop to get myself together! It was so worth it, though.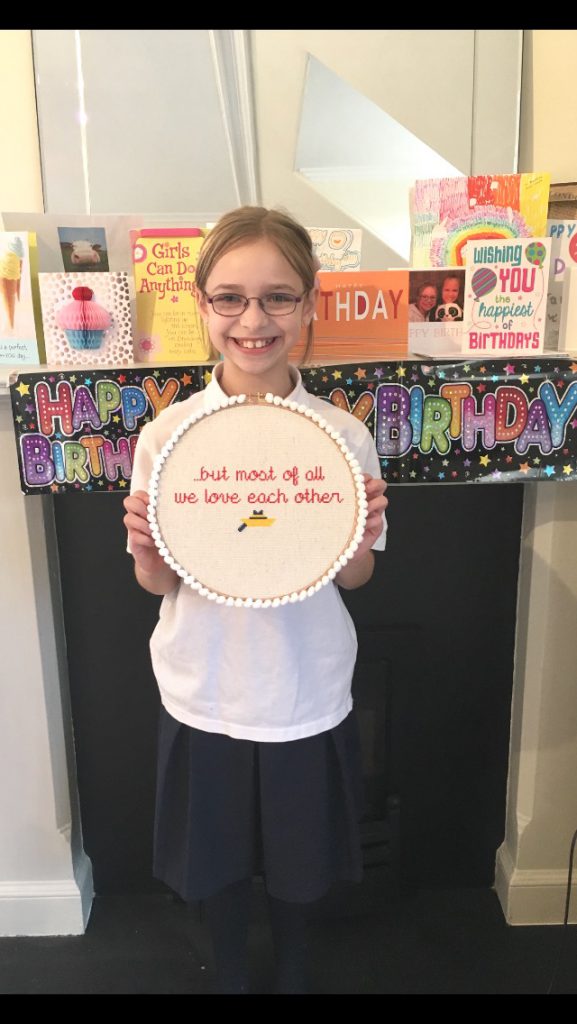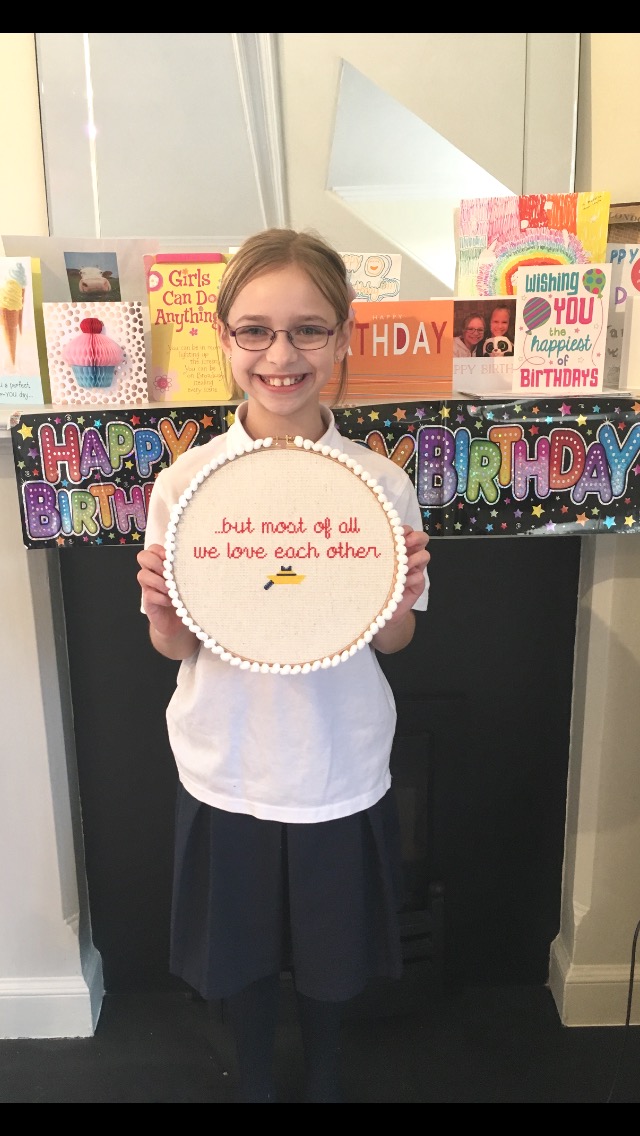 Whether you're a fan of the books or have a Madeline of your own, this Madeline Quote Cross Stitch Pattern will bring a smile to your face. To save your copy, click on the image below. The PDF will come up and you can save it to your computer. You are welcome to make changes to the pattern, but you may not sell it or claim it as your own. If you stitch it up, I would love to see it! Now say it with me–we love our bread, we love our butter…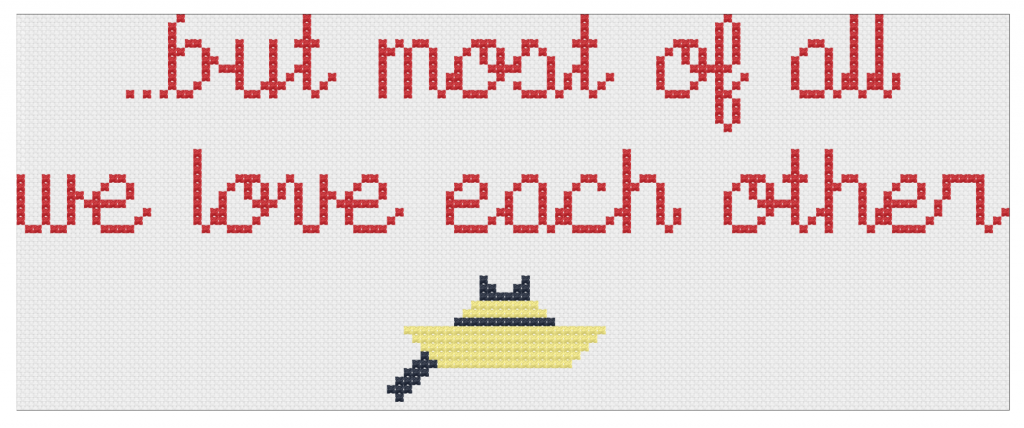 SaveSave