I'm completely starting from scratch with all of my Halloween decor this year and I'm loving how quickly I can make something using my Cricut Maker and felt. It's so fun to be able to start filling up our walls with holiday projects that I've made myself with very little effort. I'm in love with how my Pumpkin Boo Banner turned out!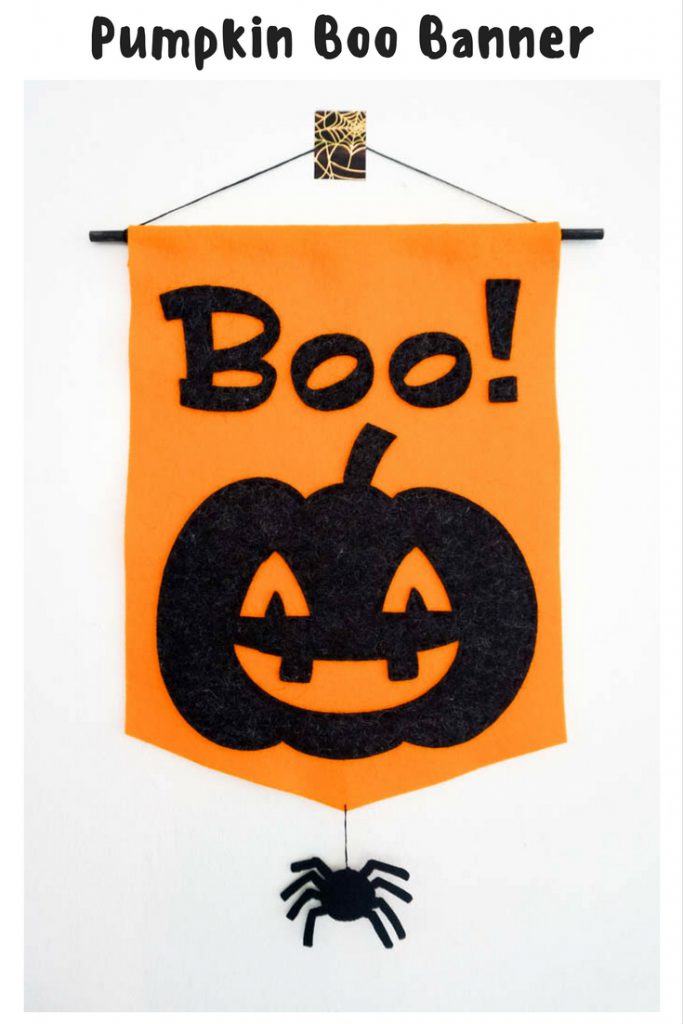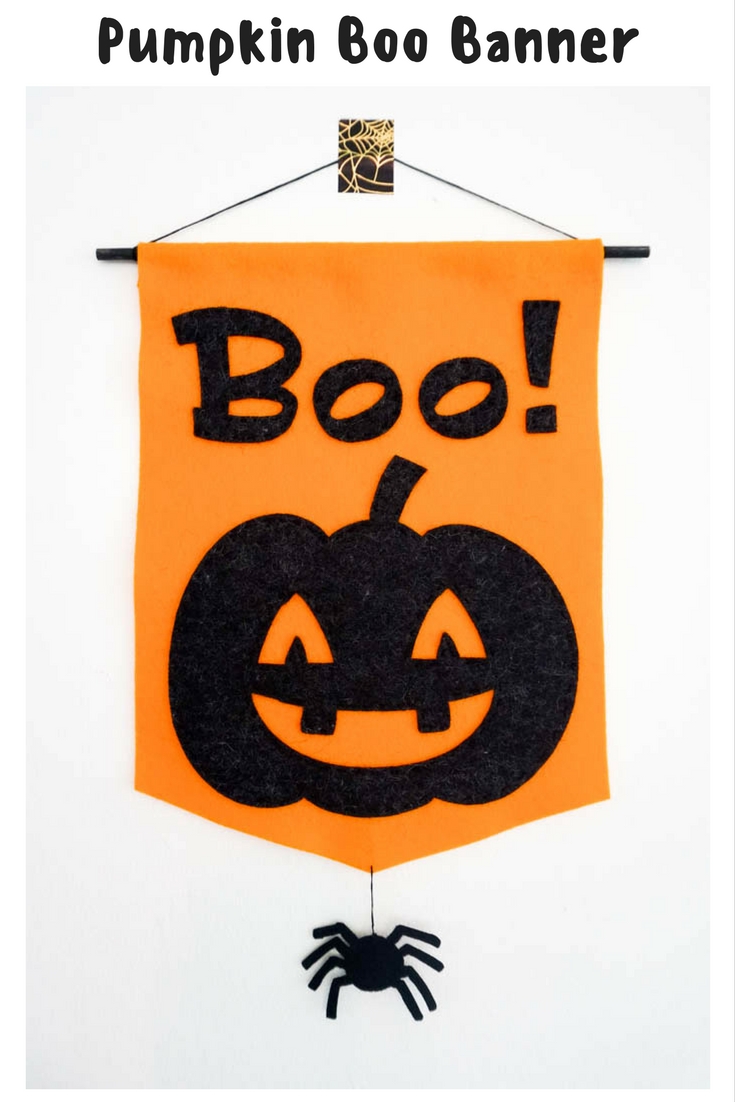 This post contains affiliate links.
orange and black felt (I used Mr. Mole and Marigold)
black thread
dowel rod
black paint
paint brush
felt glue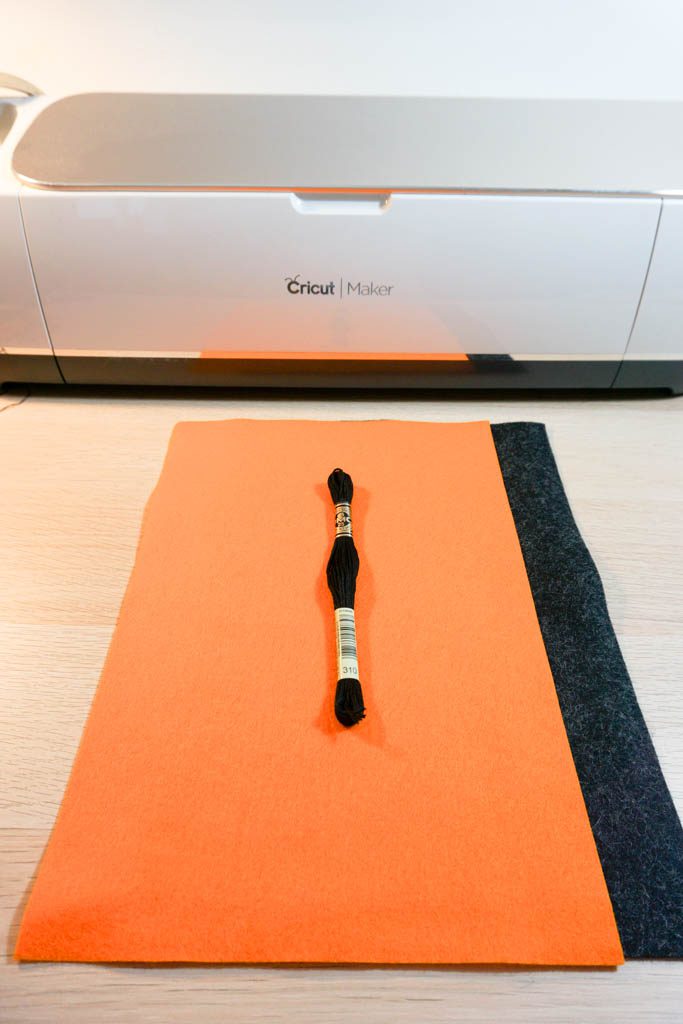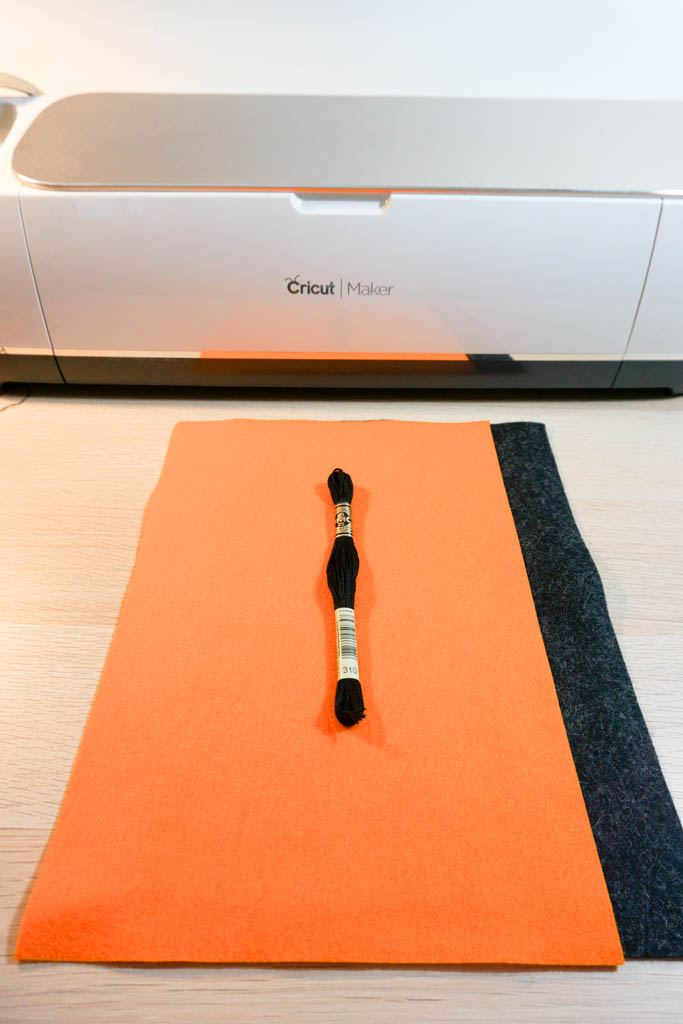 Paint the dowel rod black.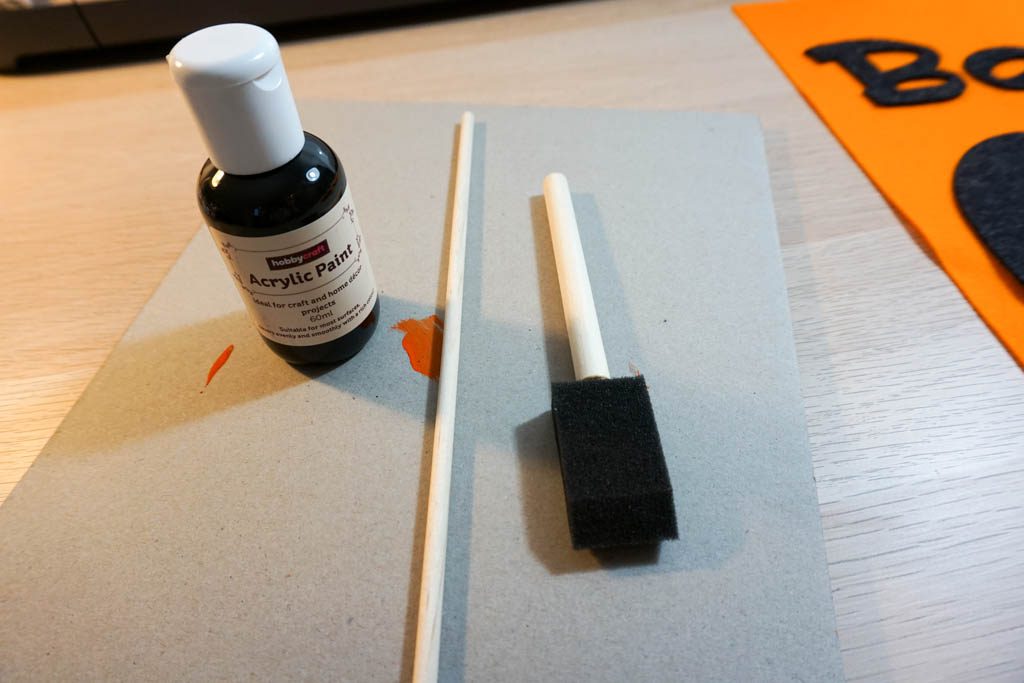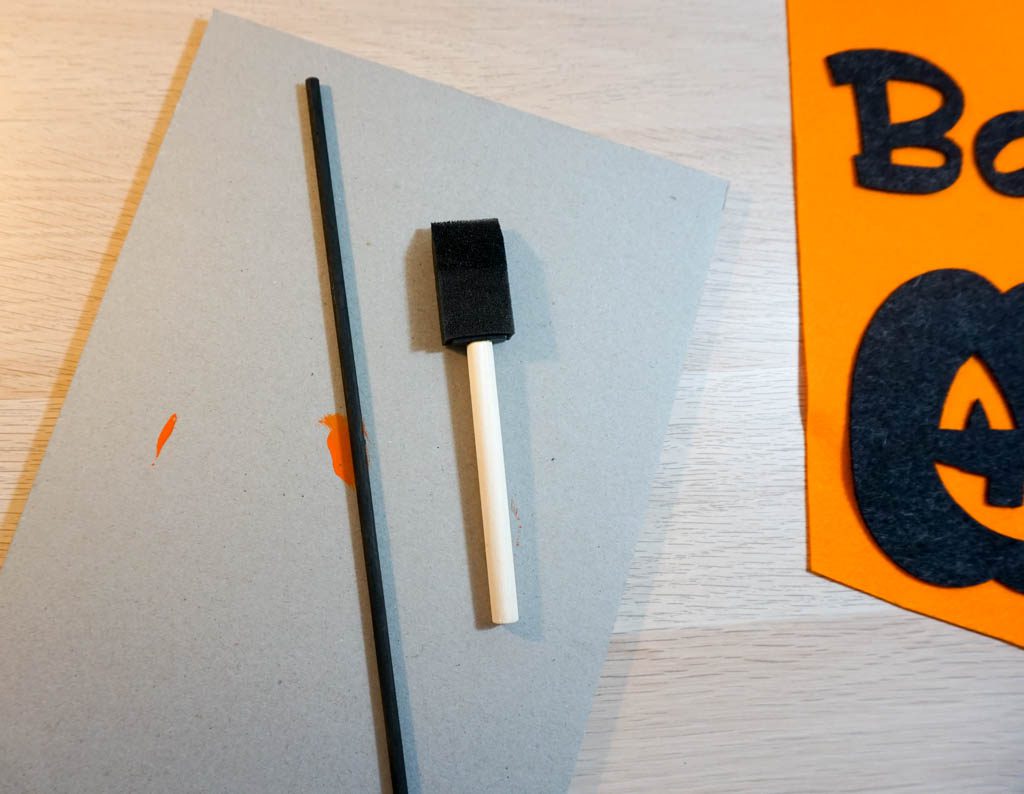 Pull up this super easy canvas in Design Space and cut it out. The Maker cut the felt perfectly as always!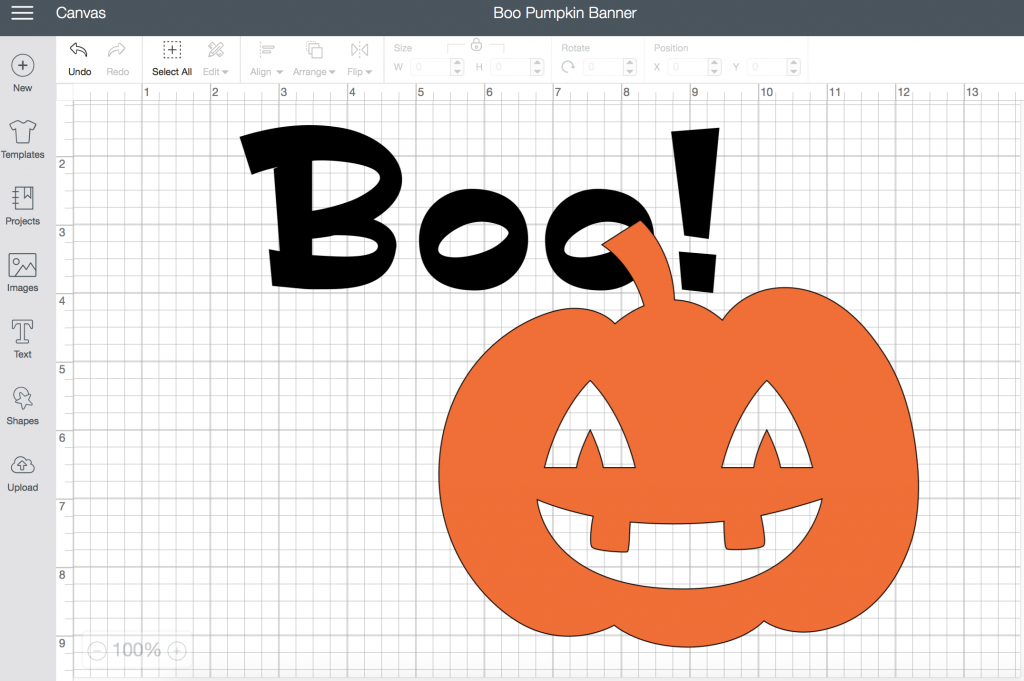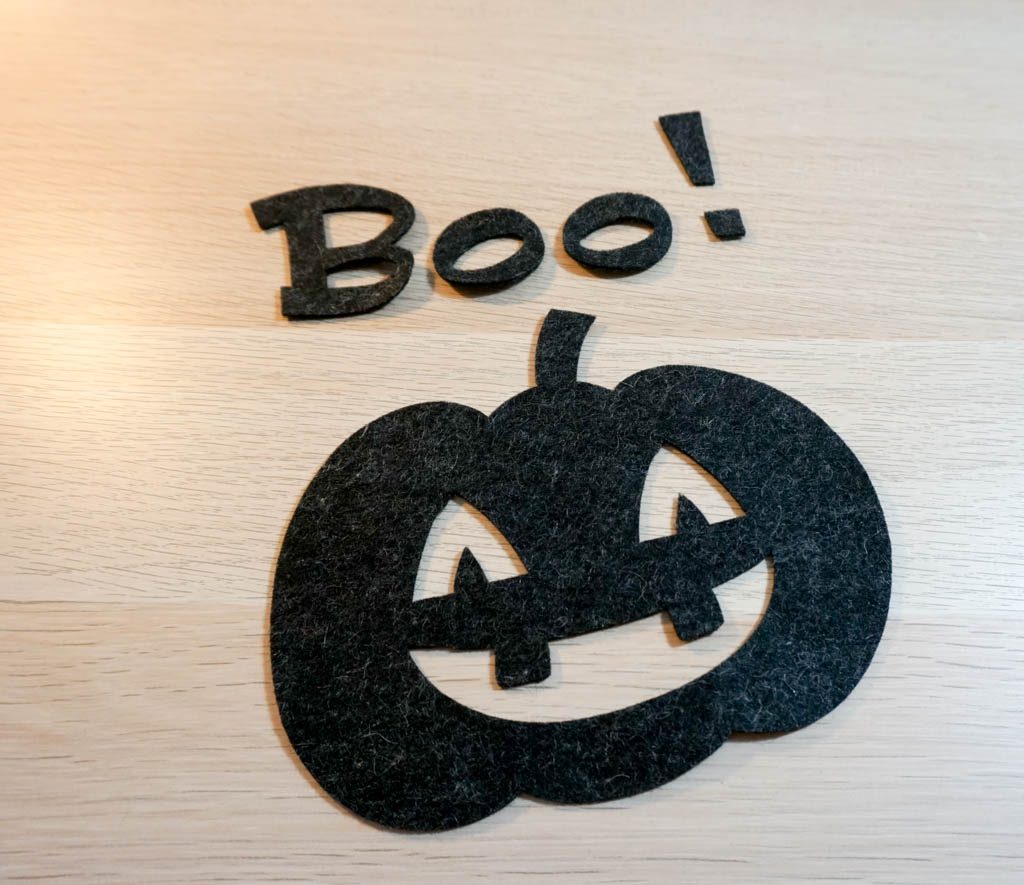 To make the point of the banner piece, I used measuring and scissors–I placed a mark in the middle, measured up the same amount on both sides, and cut a straight line from the middle to each side. I placed the pieces onto the banner with some felt glue to hold them in place while I stitched.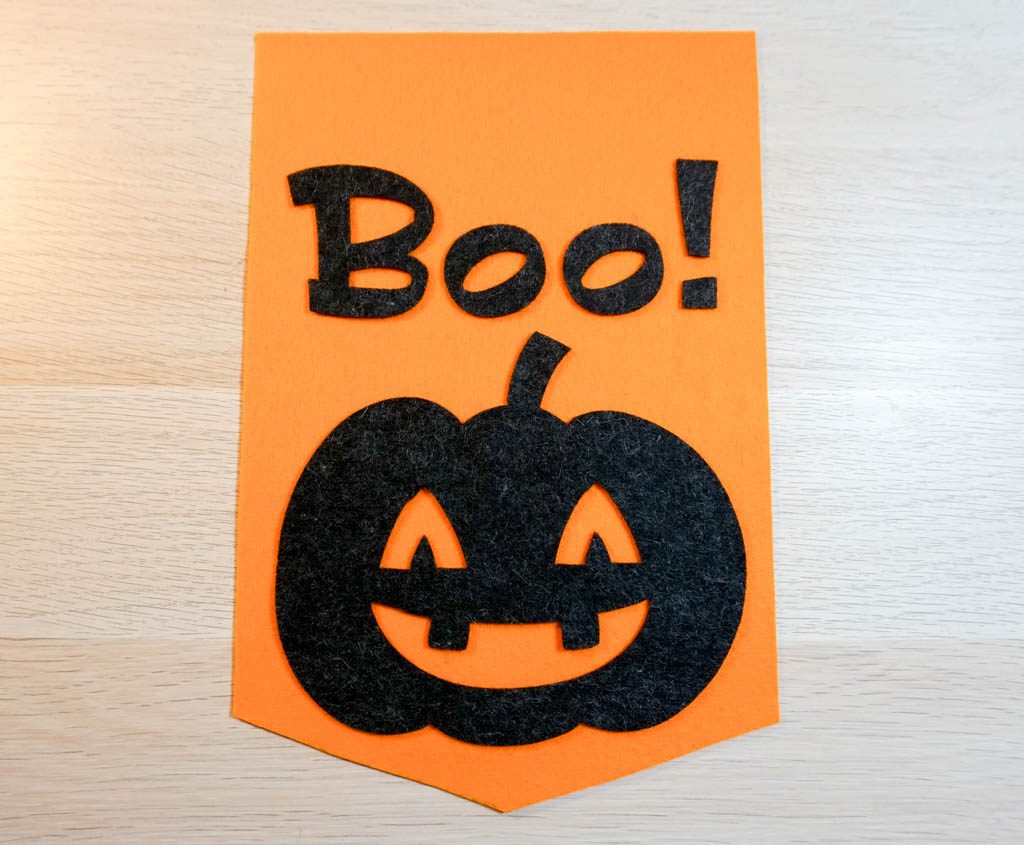 I just did a simple stitch around the edges of the pieces.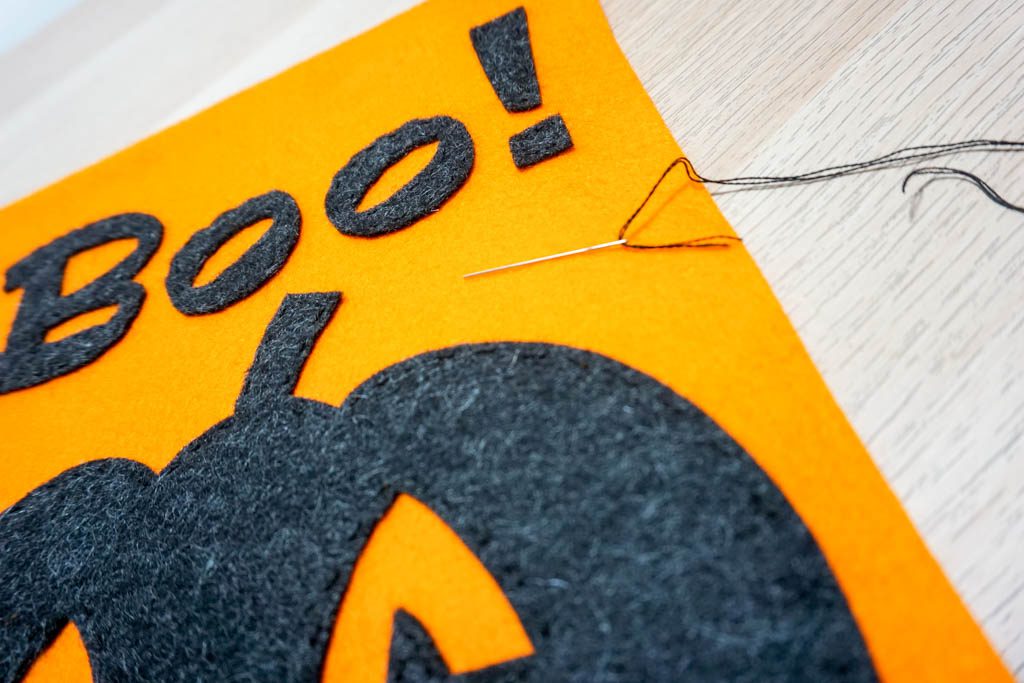 I folded over the top of the banner to fit around the dowel and glued it at the back. I felt like the banner needed just a little bit more, so I strung an extra spider I had left over from my Hanging Spiders Decoration at the point.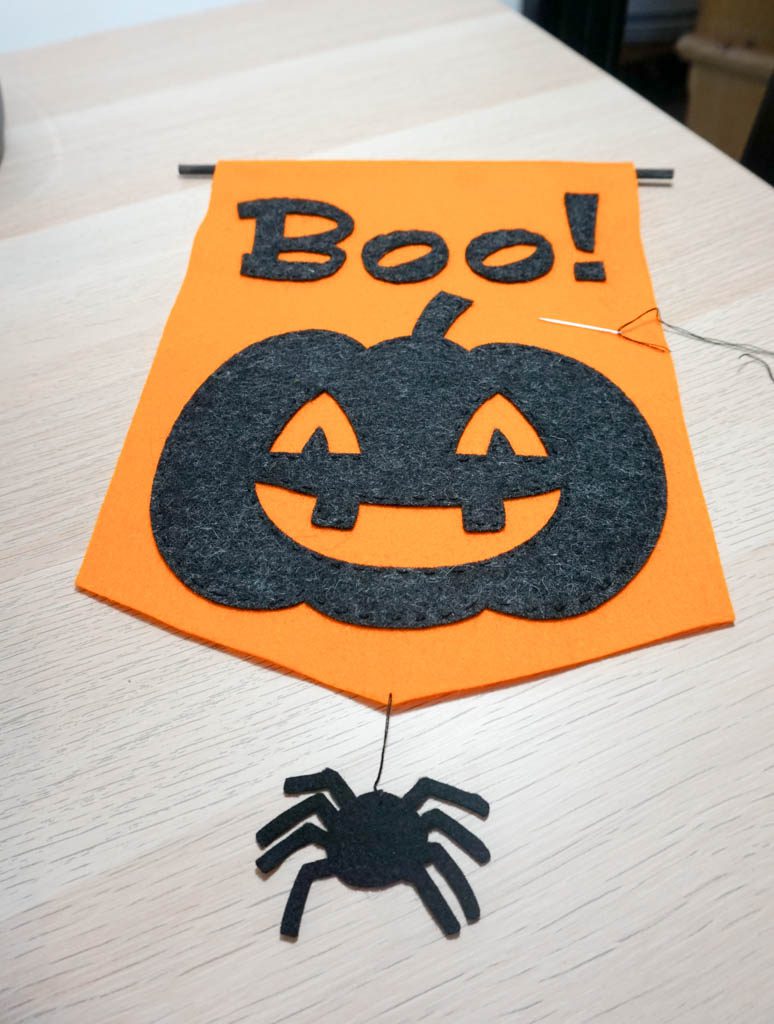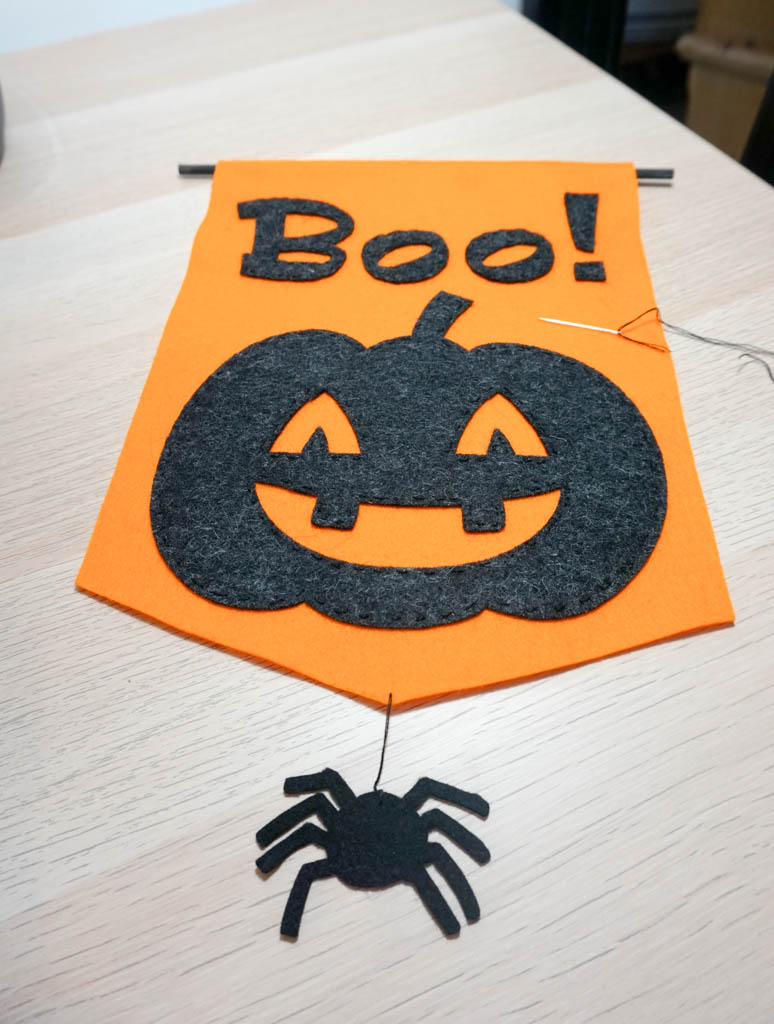 My Pumpkin Boo Banner wasn't difficult to make and it's such a fun Halloween decor piece. The classic Halloween colors of orange and black coupled with a smiling pumpkin are just perfect, and then there's that cute hanging spider! Hang it on your door for a Happy Halloween greeting or anywhere in your house to make you smile.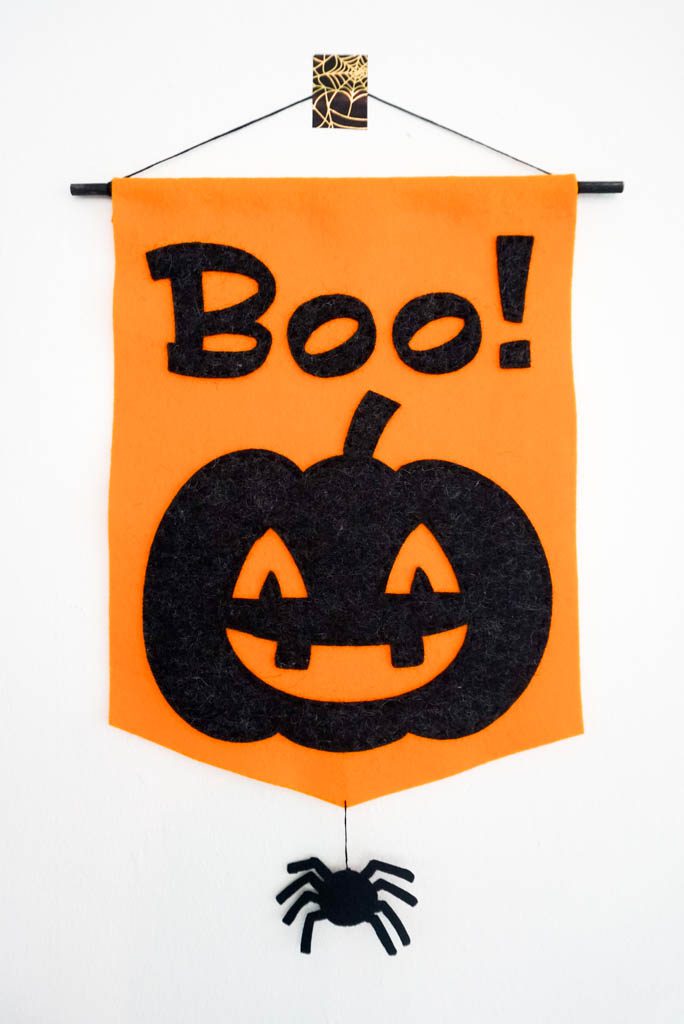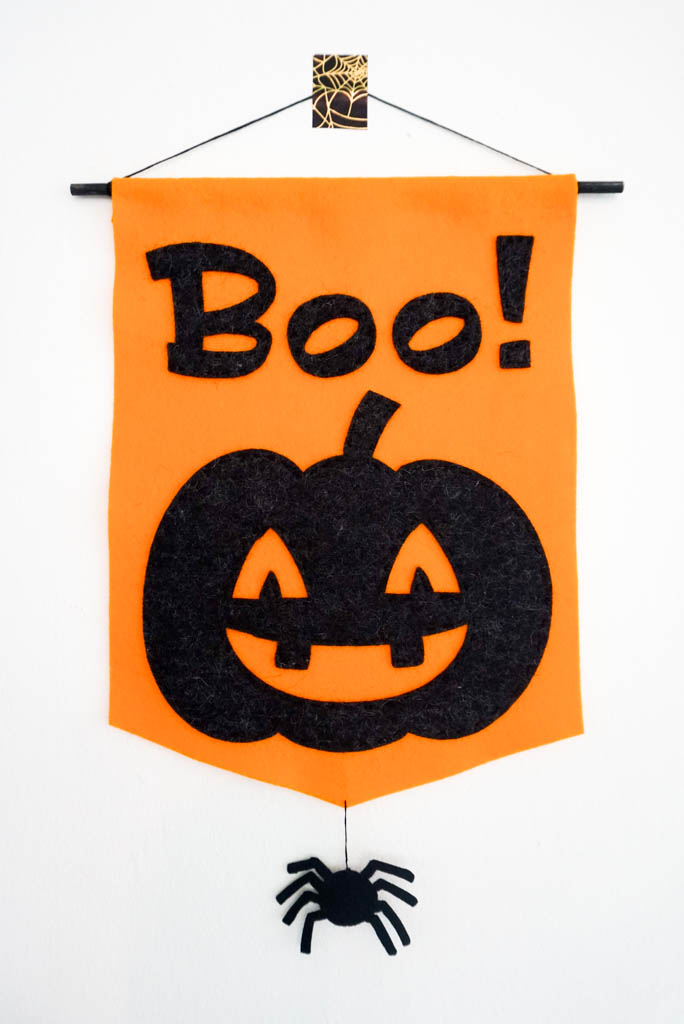 For a fun bonus project, check out the Pumpkin Pocket Hoop!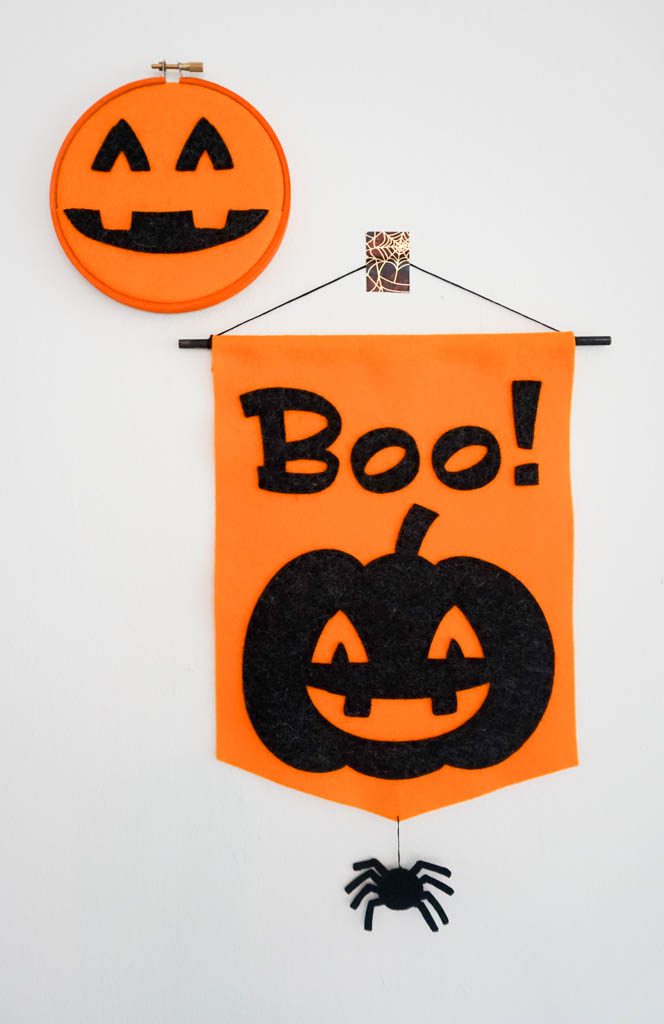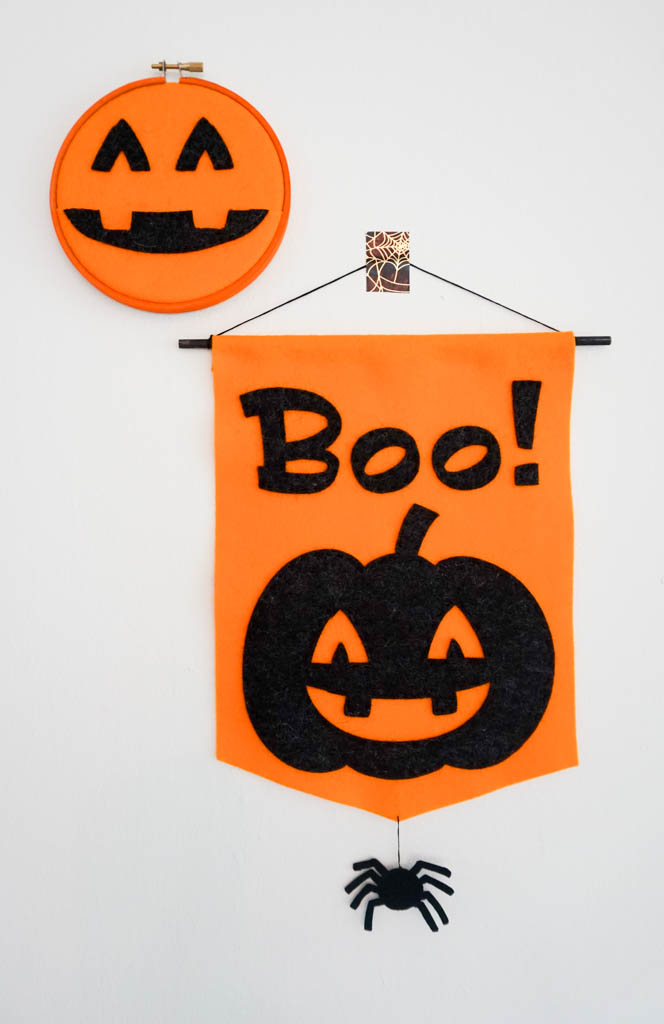 SaveSave