I love Project Life and I know I'm not alone. I've always loved scrapbooking, but found that I was getting more and more overwhelmed with the time and amount of pieces that went into it. I feel like Project Life was designed just for me. It's incredibly simple to use. You don't need to worry about cutting anything to size and can embellish as much or as little as you want. It doesn't take much time at all to put together a lovely layout.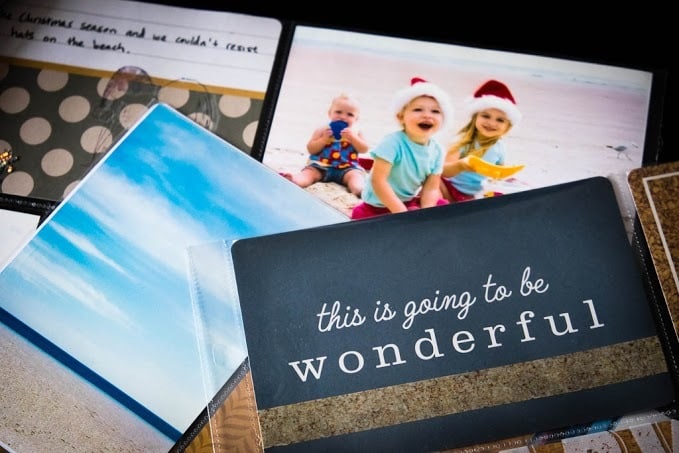 Towards the end of my pregnancy with Matilda, I was given the opportunity to play with the Travel Edition Core Kit. I was incredibly sick at the time and unable to do much of anything. I was on strict bed rest and playing with Project Life gave me something I could do easily and while propped up in bed. I was able to see results quickly and that made me feel like I was accomplishing a major feat which at the time was huge for me.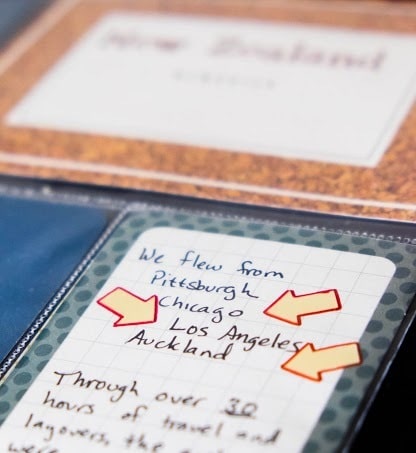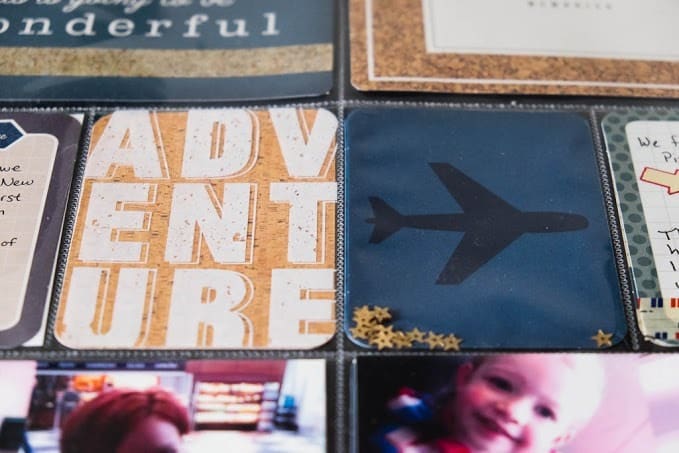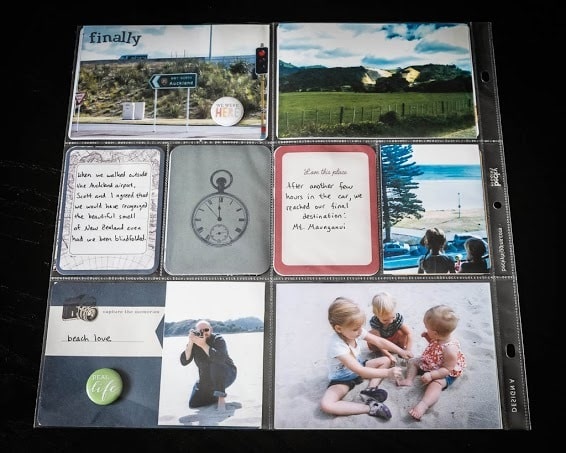 The Travel Edition gave me the momentum to start the travel album I had been thinking about. I started with our trip to New Zealand in 2011. It was our first trip back since moving and the first time some of the family met Pippi and Alice.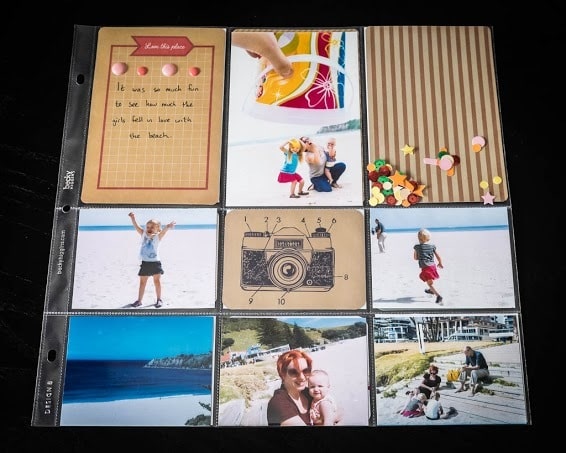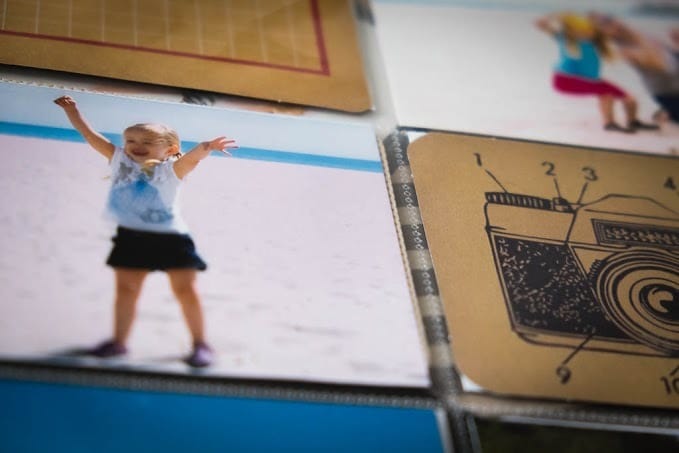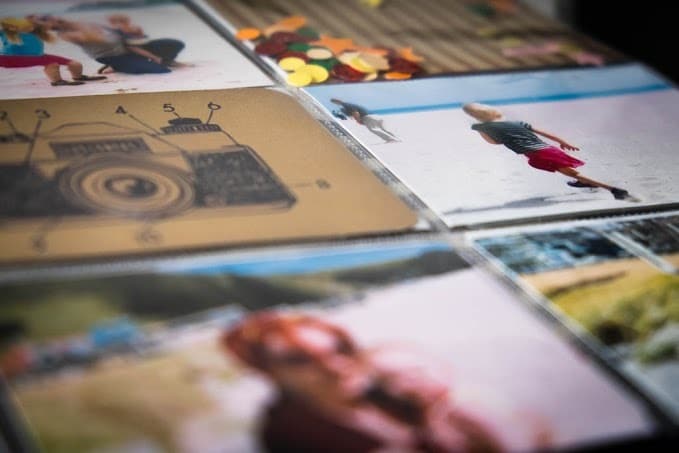 I belong to the Studio Calico Project Life monthly kit.  I love that I can easily incorporate their fun elements into my layouts.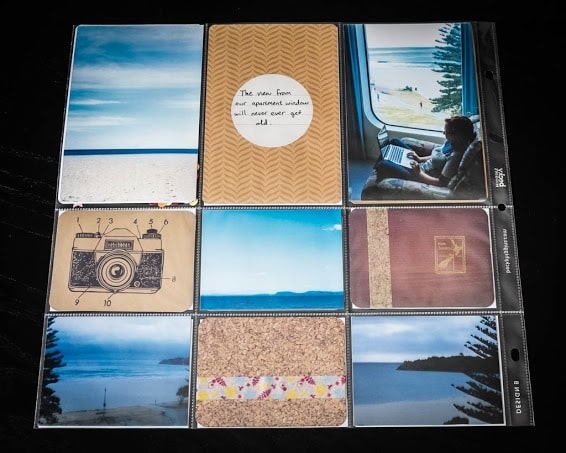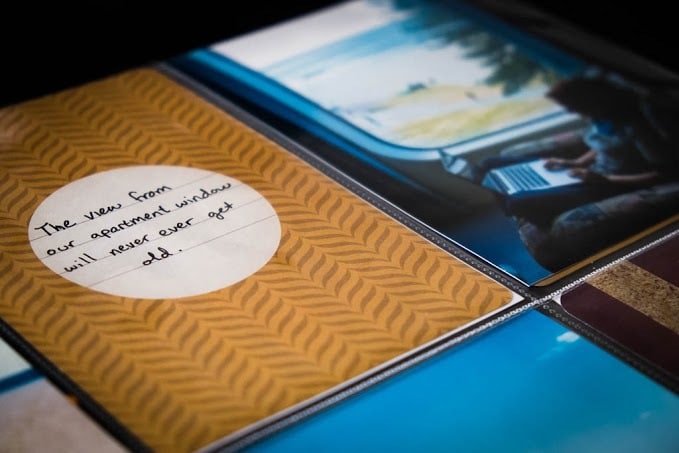 I think of myself as a basic user of Project Life. If you look at Project Life inspiration around the web, you can see how amazing some people are with their albums. I love seeing how others use Project Life, but I tend to like the simplicity of the cards, pictures, some journaling, and the occasional pop of embellishment for myself.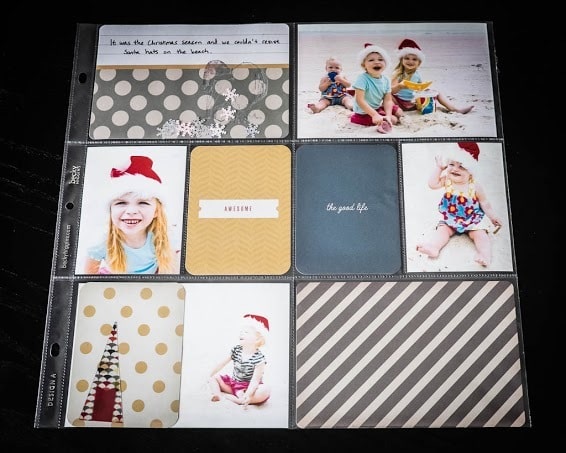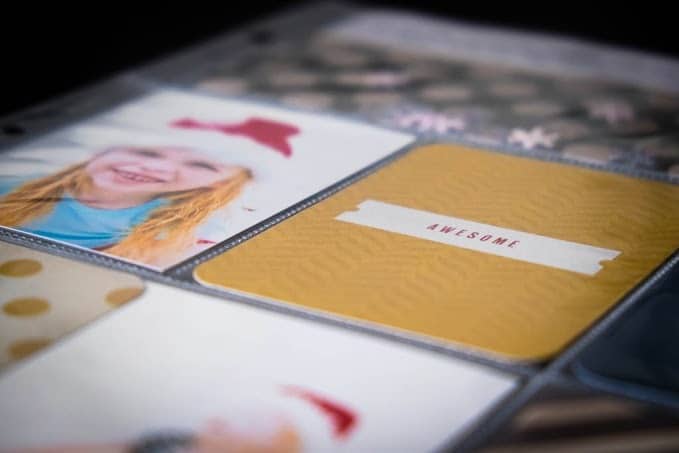 I'm currently working on multiple Project Life albums–more of this travel album, a 2014 album, and a memory album for the girls. Working on Project Life is one of my favorite ways to wind down at the end of the day and I don't see that ending any time soon.