When we closed on this house, I was pregnant but didn't know it yet. We had all sorts of ideas for every room in the house except one. There was a bedroom upstairs that was smallish and, as crazy as it sounds, was just superfluous for our needs at the time. We thought about letting Scott use it as an office or as a hobby room, but it was a case of trying to invent a use for space we didn't need.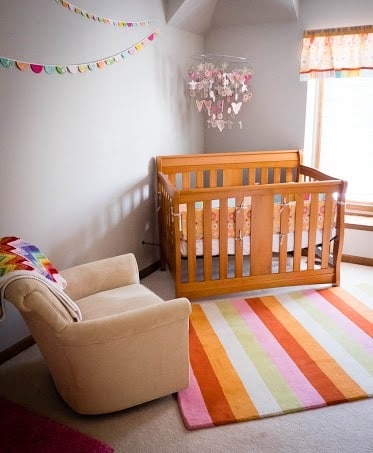 Of course, once we found out I was pregnant, the perfect use presented itself and it was meant to be Matilda's nursery.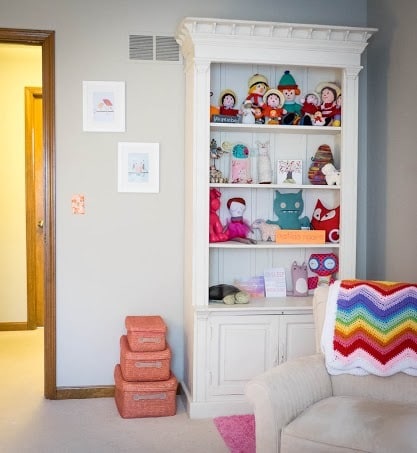 We originally weren't going to find out what we were having ahead of time, so I started planning a gender neutral nursery. As you know, I changed my mind the moment I had the option.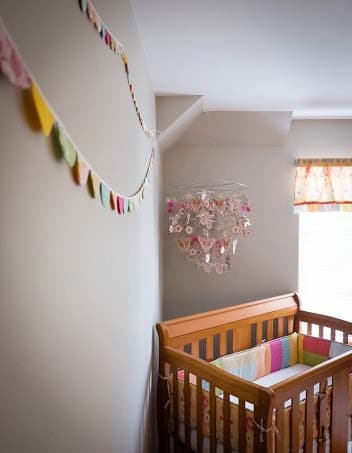 The walls are a neutral color and I didn't want to paint, but I wanted a bright and fun room without it being solid pink. I wanted a crib to match this, and found this one at exactly the right time and price on Zulily. To make it even more perfect, it's made of New Zealand pine. We bought the white shelf unit at an antique shop in New Zealand and it was a part of Madeline's first nursery (seen here).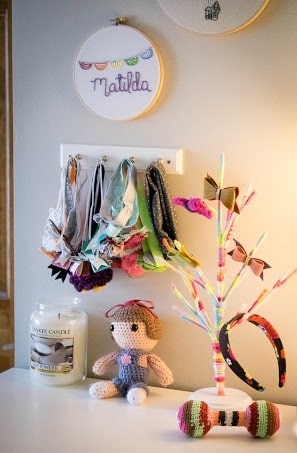 I also really wanted to bring in my love of handmade.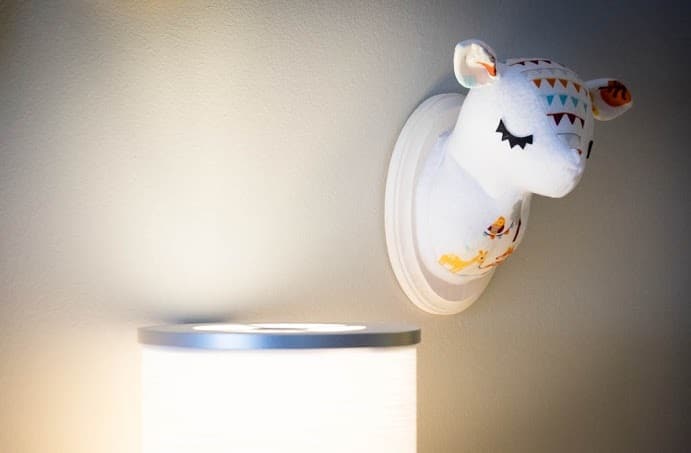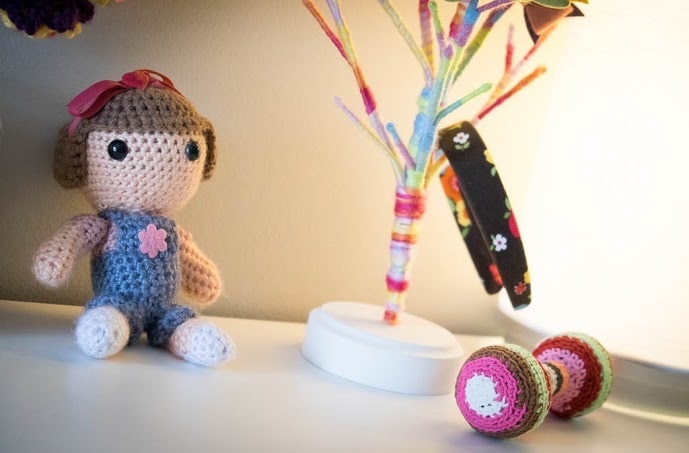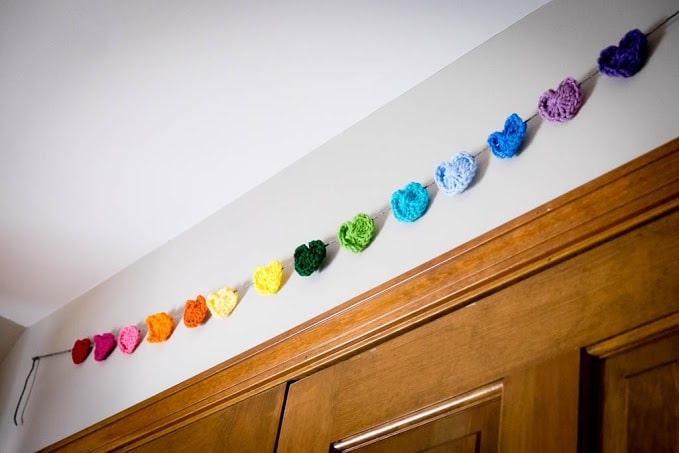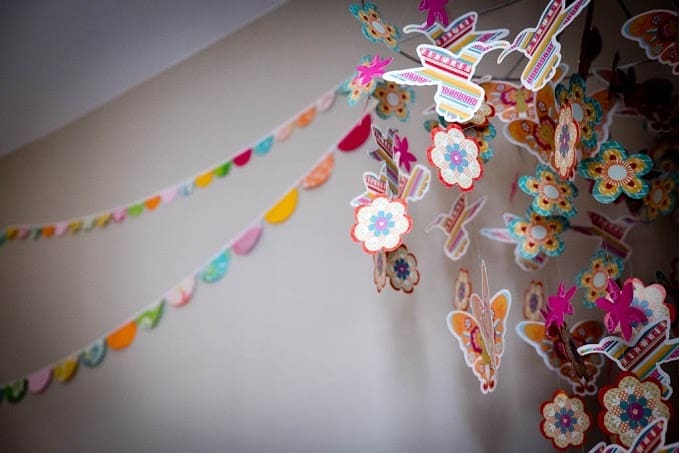 I've had the opportunity to put together three nurseries in my time as a mom (see our second nursery here). I've loved each of them, but this one is my favorite. This room screams love to me. So many bits of the nursery were made by actual friends. Other pieces are from makers I've followed and love.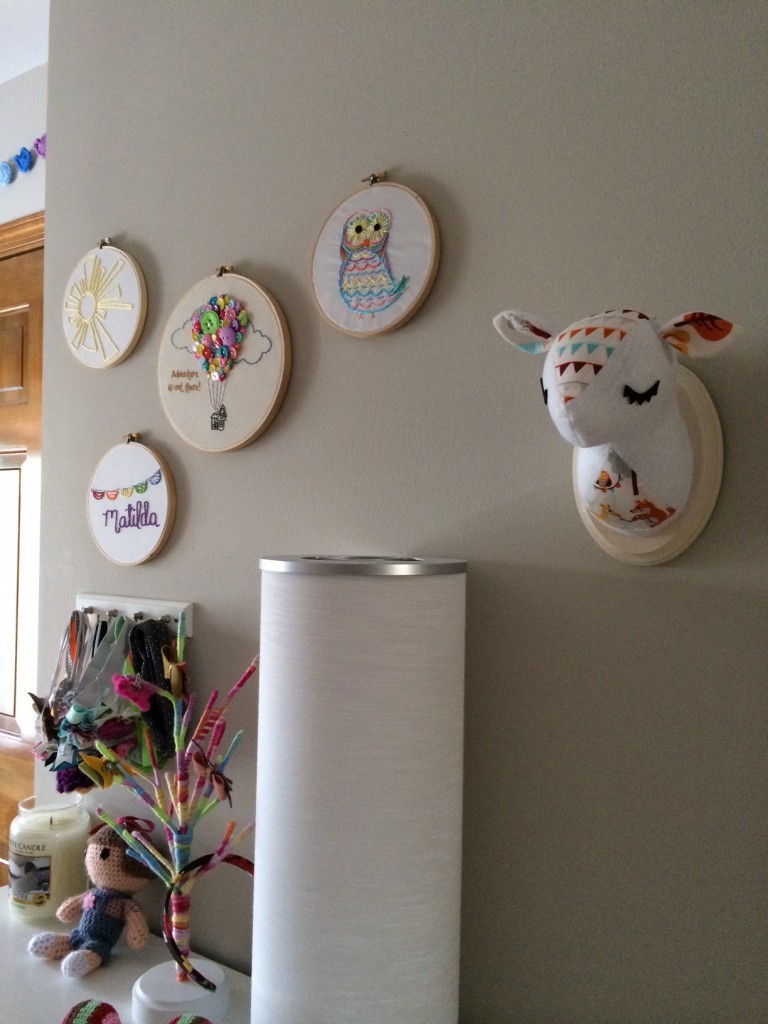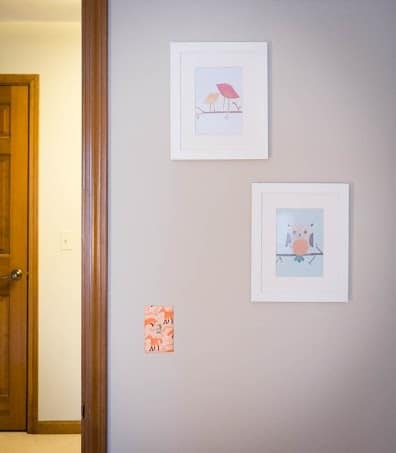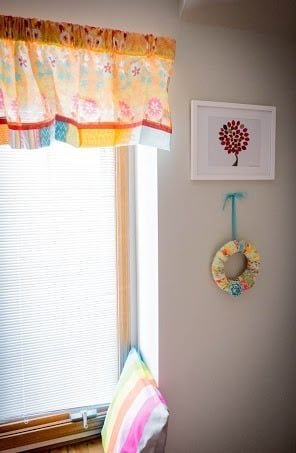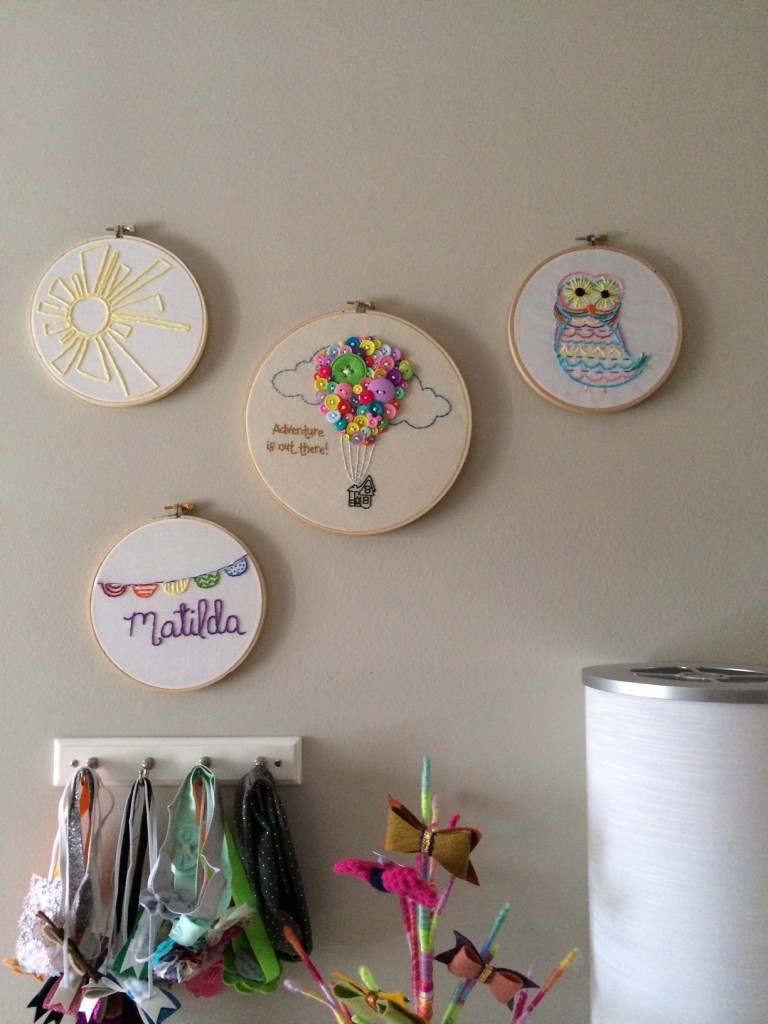 I love sitting in the nursery and being able to rock Matilda to sleep. I look around and feel calm, love, and content (which is good since my darling child has no intention of sleeping through the night yet). I think Matilda's nursery is a perfect example of my style–fairly simple, but with pops of color and fun. It's not overwhelming and is incredibly comfortable.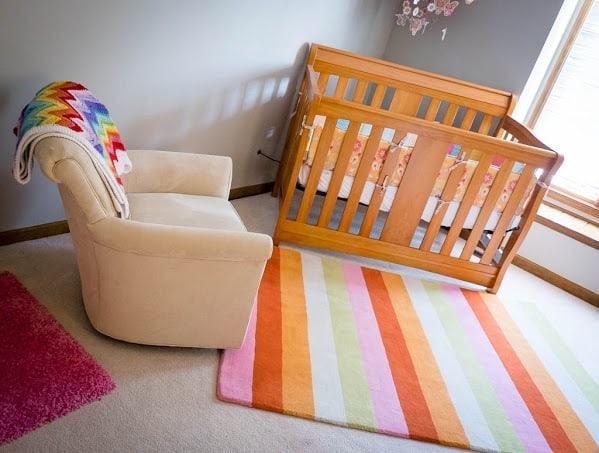 The details:
On the walls: garlands by Sand & Starfish; prints by Children Inspire Design; plush doe head by Misfit Menagerie; Up hoop by Adorkable Me; Matilda, sun, and bird hoops by Alyson M; heart garland by Red Barn Loft; wreath by Stitched Boutique.
Rainbow afghan and Matilda doll by Melissa E McCullough; rug and chair from Land of Nod Outlet; bedding, valance, and mobile from Babies R Us.
On the shelves: (top) knitted dolls made by Scott's Gran; block by Bubblewrappd (second from top) Hoho by Little Bit Funky; rainbow dog plushie by The Fox in the Attic; tree block by The 1500 Tree Project; rainbow Dalek toy by fassbaby (second from bottom) ballerina doll by Sweet Littles Handmade; Matilda block by Bubblewrappd (bottom) Let her sleep print by Livy Loves Designs; cat plush by Sleepy King; rainbow Hoot by Stitched Boutique.
Did I miss something you want to know about? Please let me know and I'll get you the details!