Fall is my absolute favorite season of the year. The rich colors, leaves, pumpkins, those cooler temperatures…I love it all. I start getting really antsy to decorate around mid-August, and I've been even antsier this year with my limited resources. I keep dreaming about projects like this display I created last year. I really wanted a big piece that screamed fall in my entry to go on our table. With just a few pieces and DecoArt's Metallic Paint, I created a Metallic Painted Fall Vase that I absolutely loved! This post first appeared on the DecoArt blog.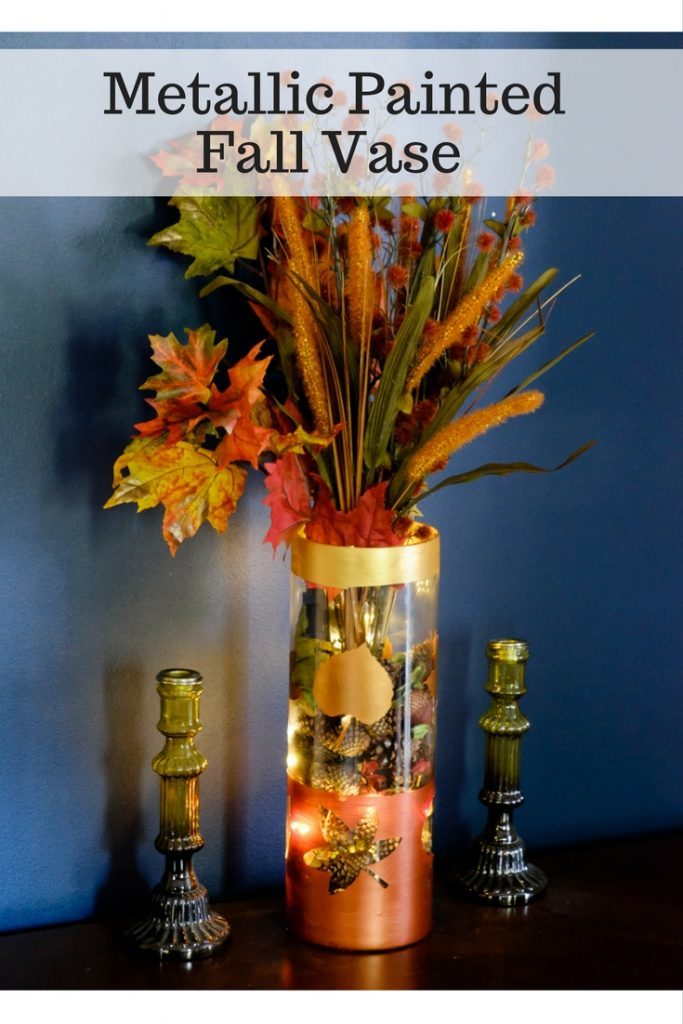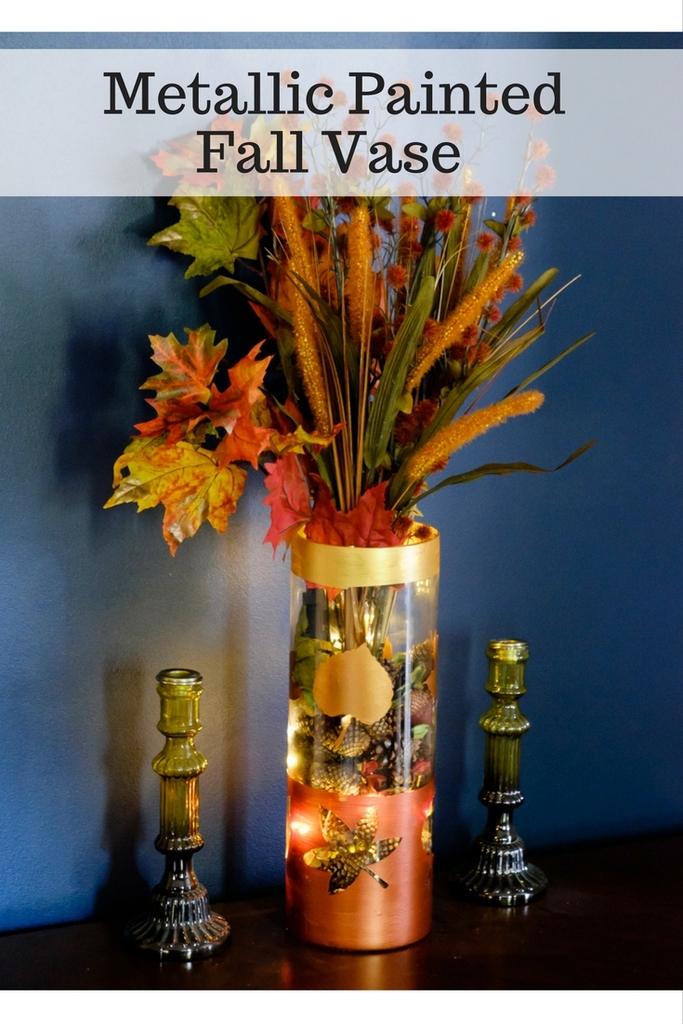 For this project, I used:
large glass vase
pinecone filler
twinkle lights
leaf stencil (I used my Cricut to cut these out of vinyl)
DecoArt Metallic Paint in 24K Gold, Copper, and Bronze
DecoArt Metallic Lustre in Black Shimmer, Iced Espresso, and Copper Kettle
painter's tape
paint brushes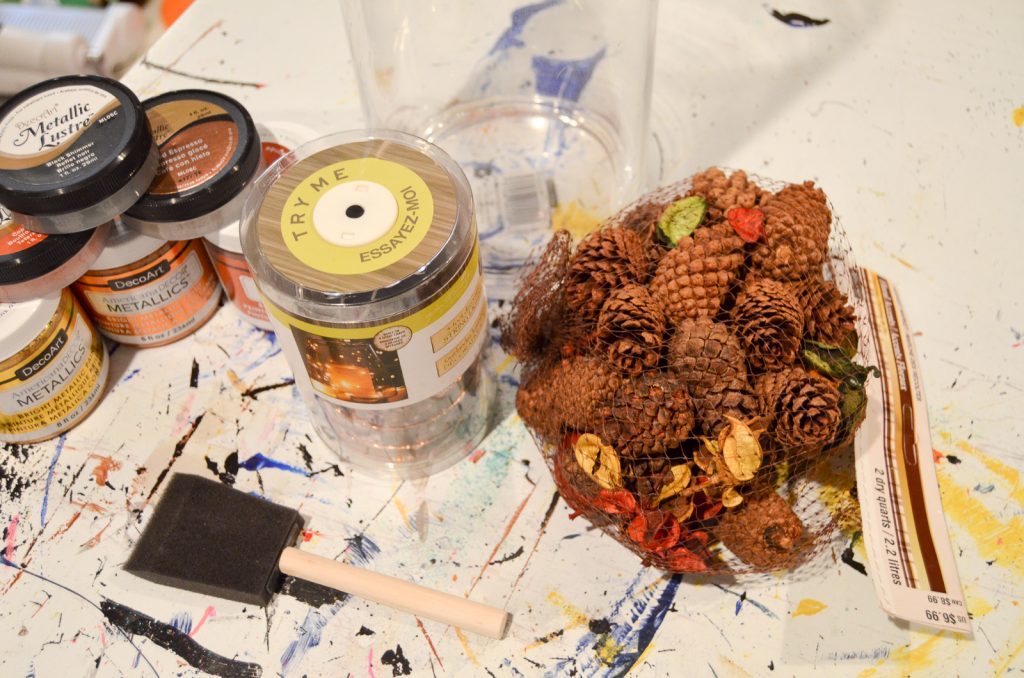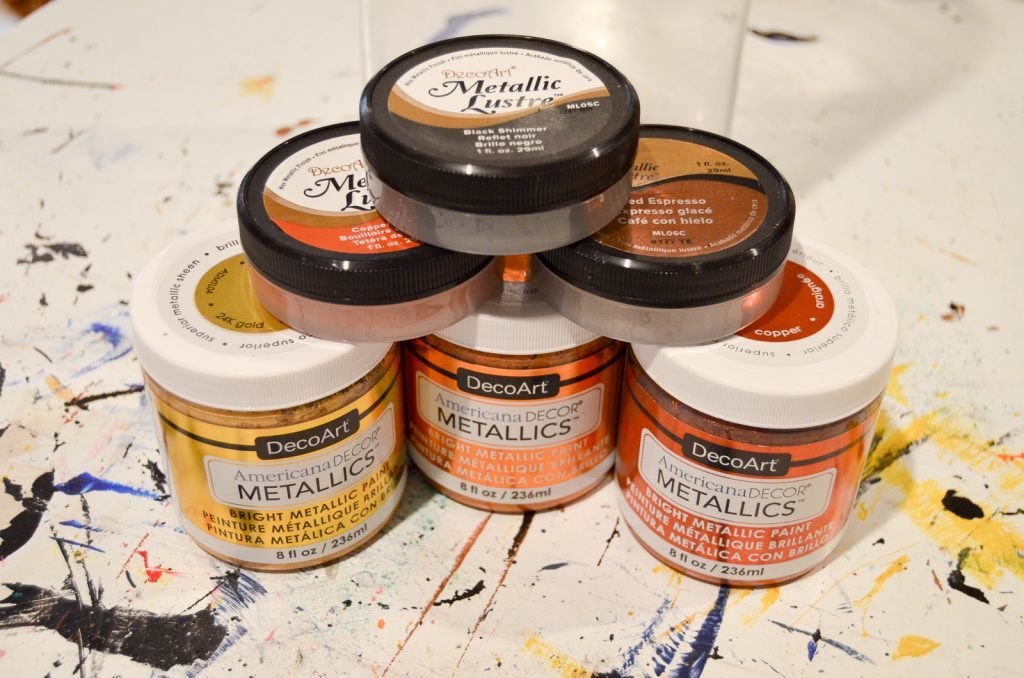 The first thing I did was cut out my leaf stencil. I just wanted four basic leaf shapes.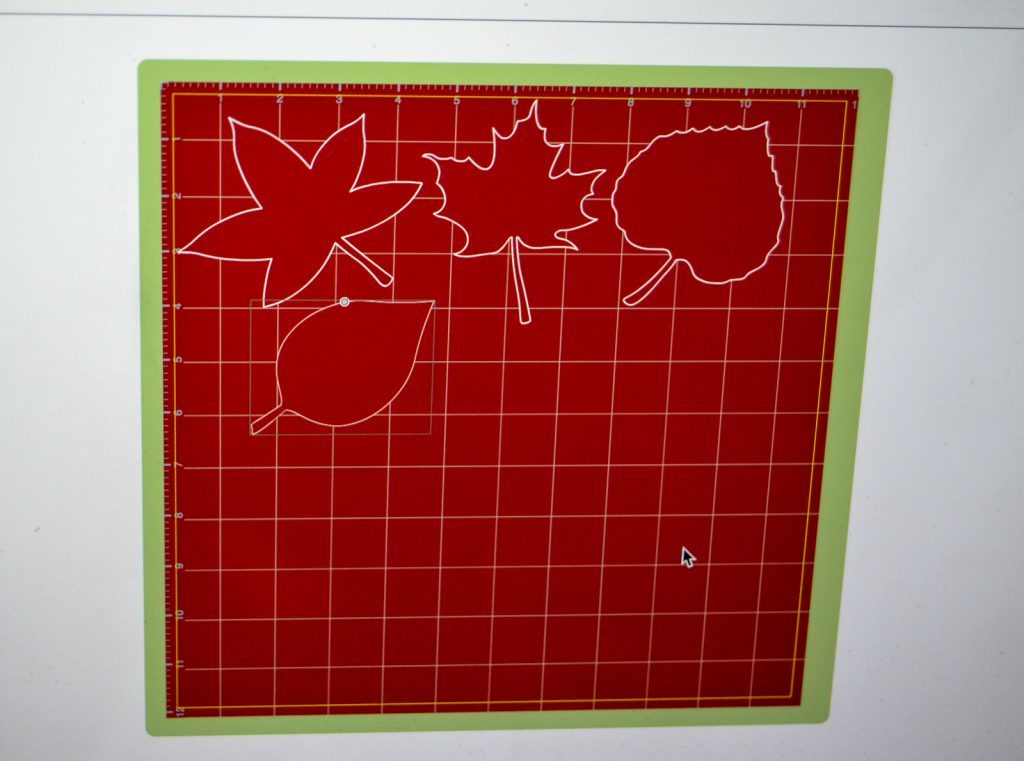 I then placed the leaves around the bottom of my vase and put a strip of paint around the top of them. I chose my first color and got started painting.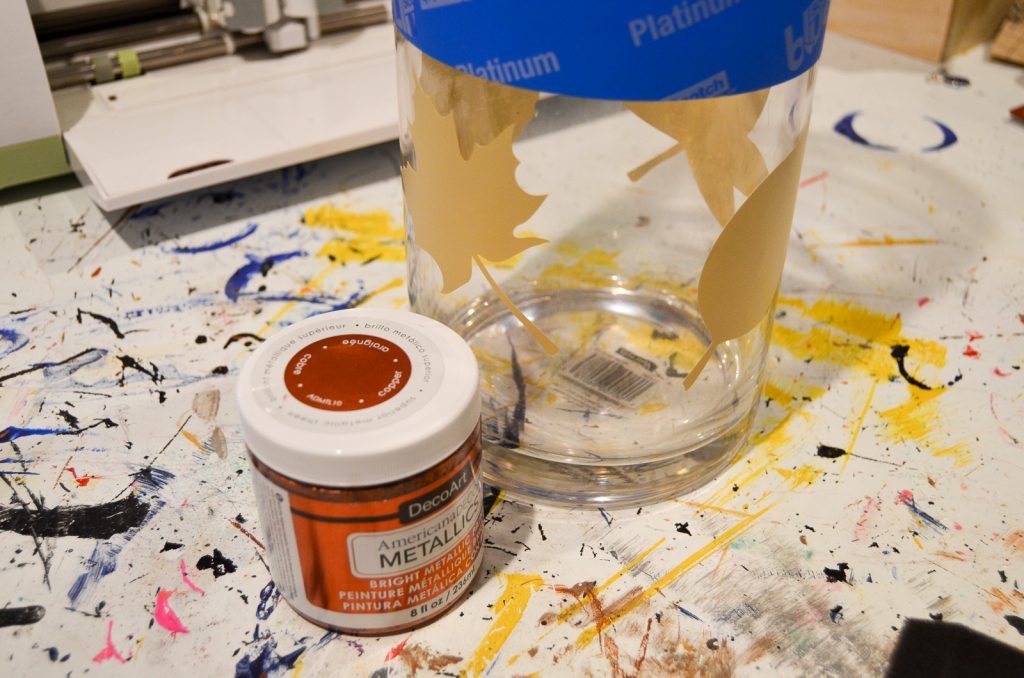 While each coat of paint was drying, I got to work on my pinecones. Using the Metallic Lustre, I just used my fingers to add some metallic shine to them.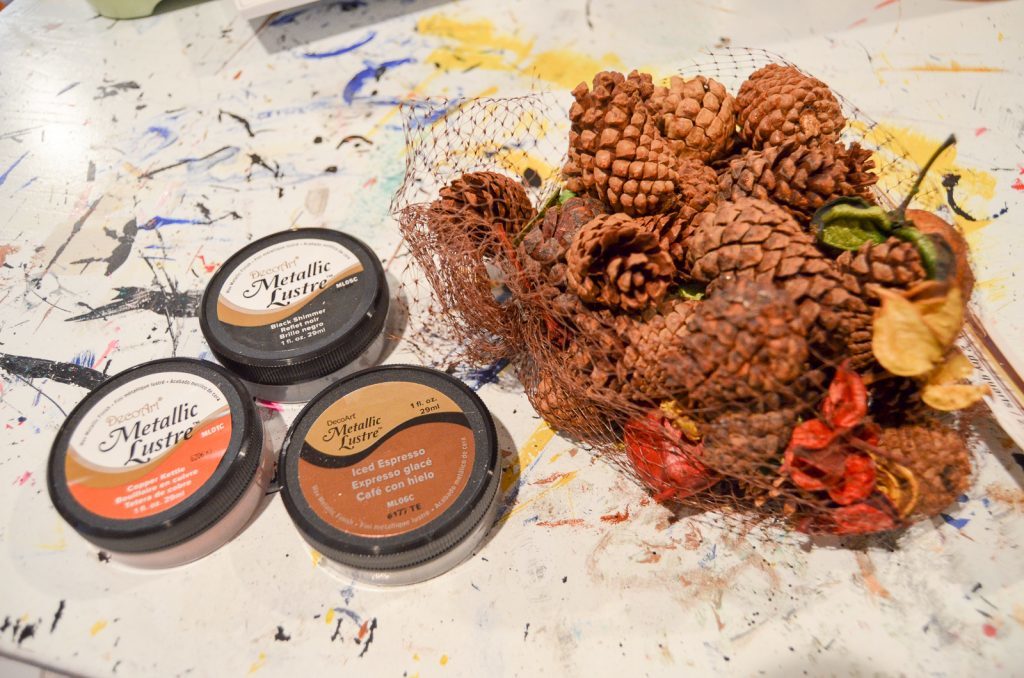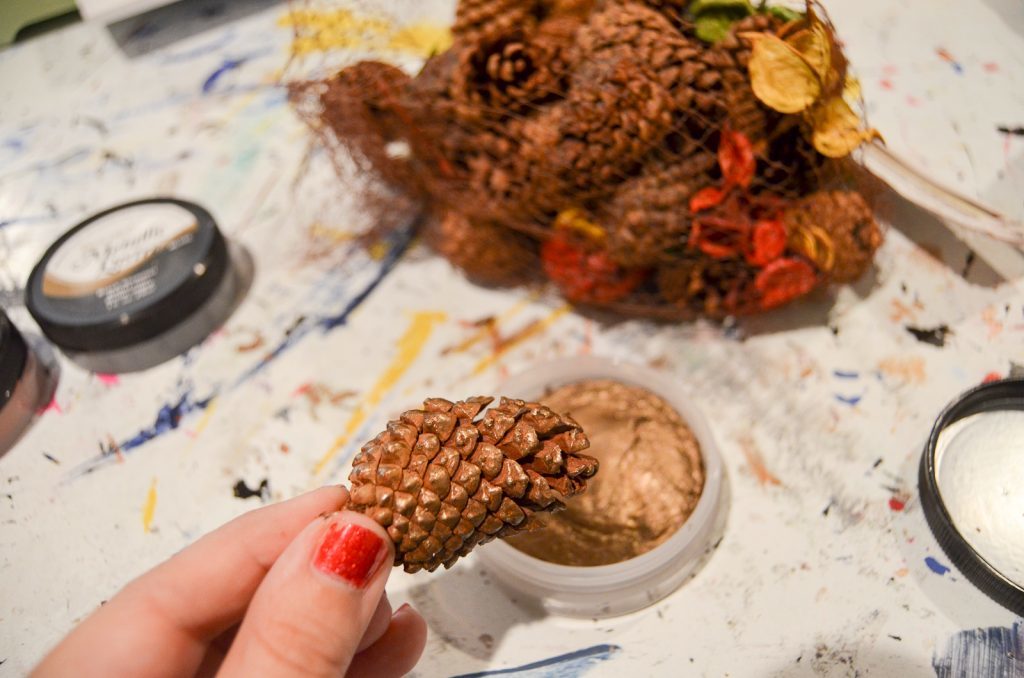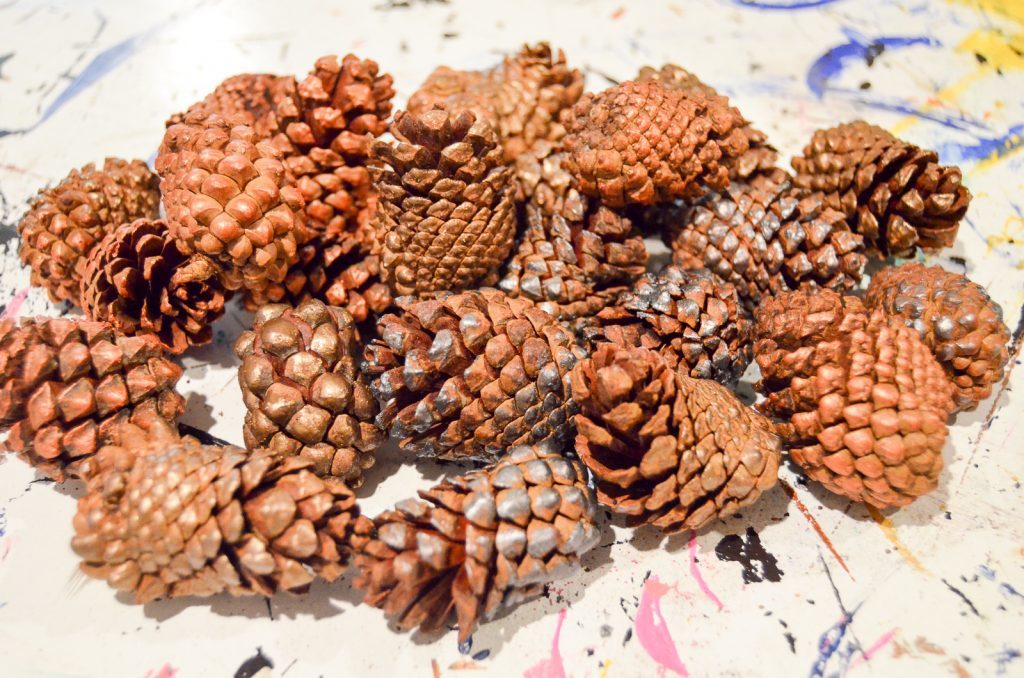 When the bottom color of my vase was dry, I taped off another section and used the outside pieces of my leaf stencil to create painted leaves. I finished it off with my last metallic color along the top.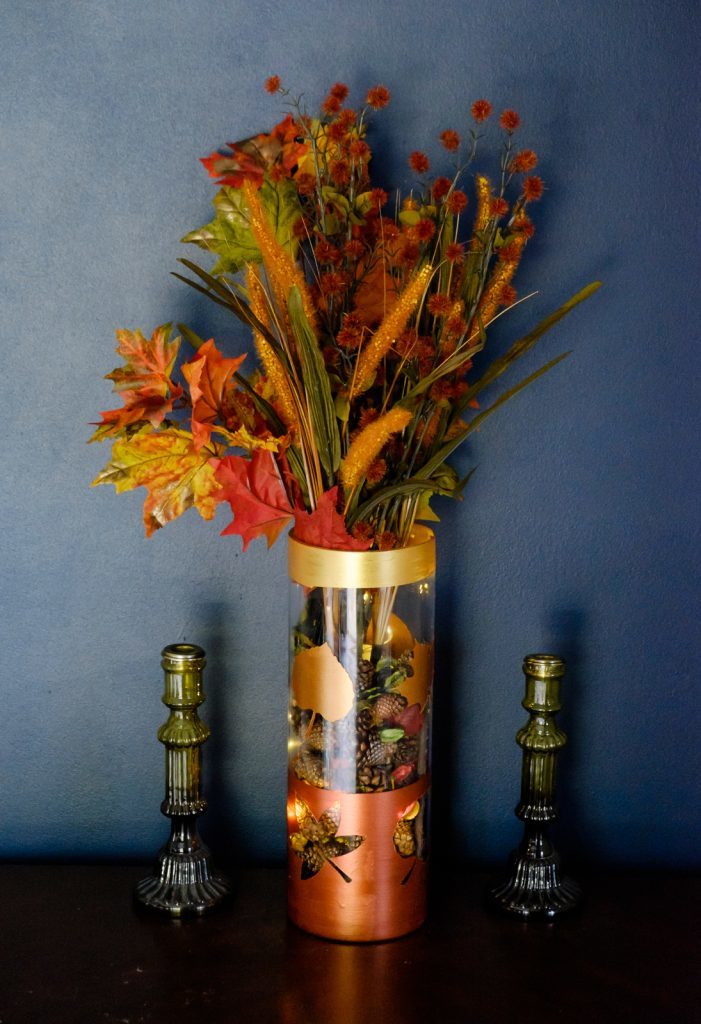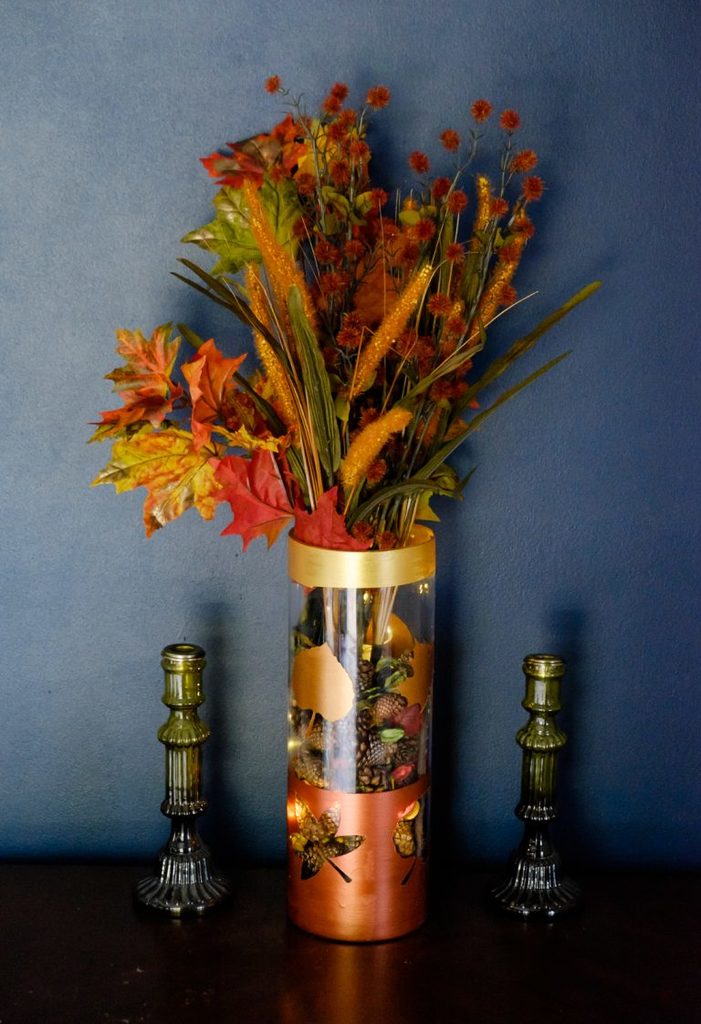 I put the pinecones and twinkle lights inside the vase and added some fall colored fake flowers.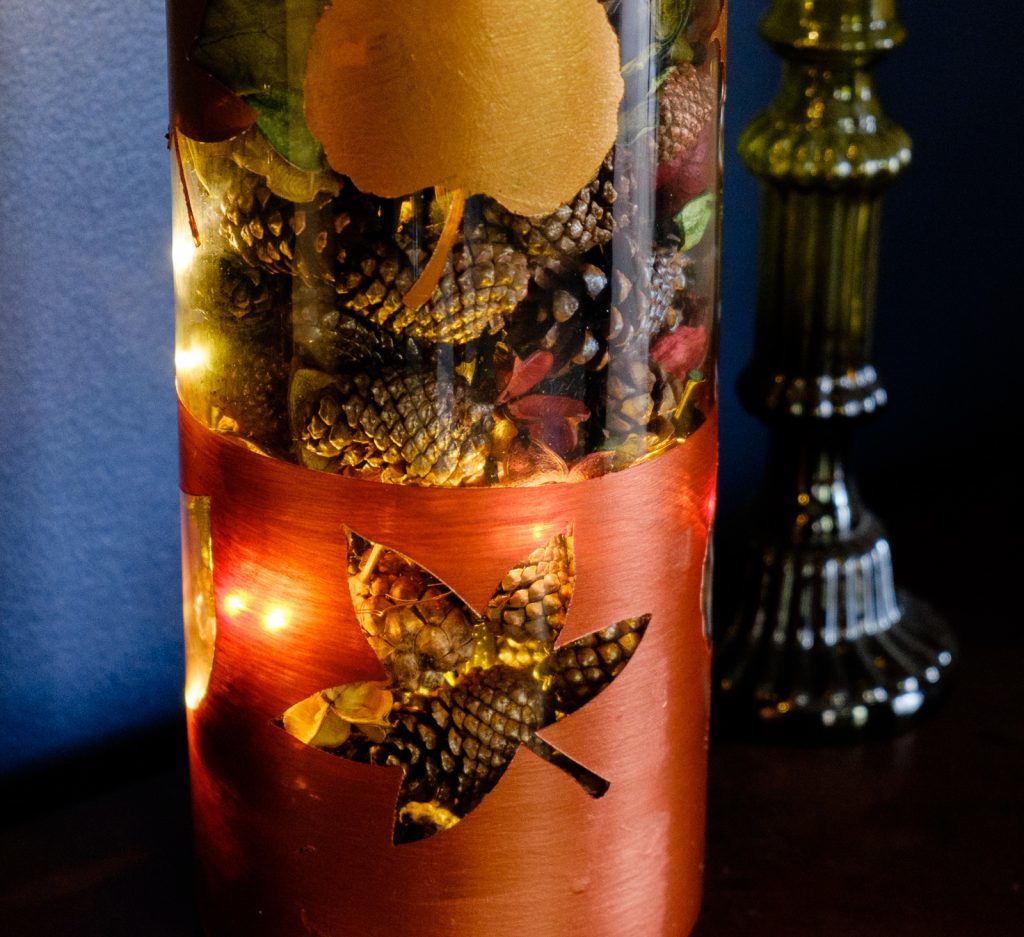 My Metallic Painted Fall Vase made me incredibly happy last year. It was such a great fall edition to our entryway. The lights helped bring out the metallic shine everywhere and can we talk about those gorgeous colors?! I can't wait to create something like it again!