It's St. Patrick's Day this week (or Leprechaun's Day as my girls have taken to calling it!) and I was informed that they absolutely need to wear green or they'll get pinched. They also reminded me that I hadn't done anything for them last year, so the challenge was on! At times like these, I appreciate my Cricut even more because I can quickly put together fun new shirts for a gaggle of girls. These Disney Inspired DIY Shirts for St. Patrick's Day put a smile on all of our faces and I absolutely loved seeing how excited they were to put them on.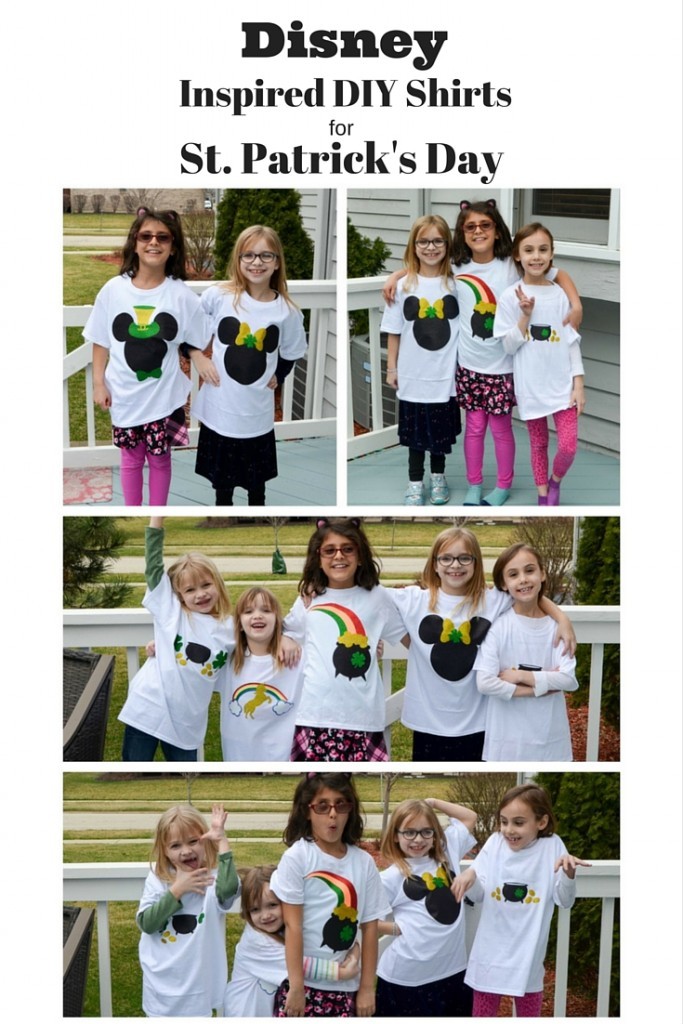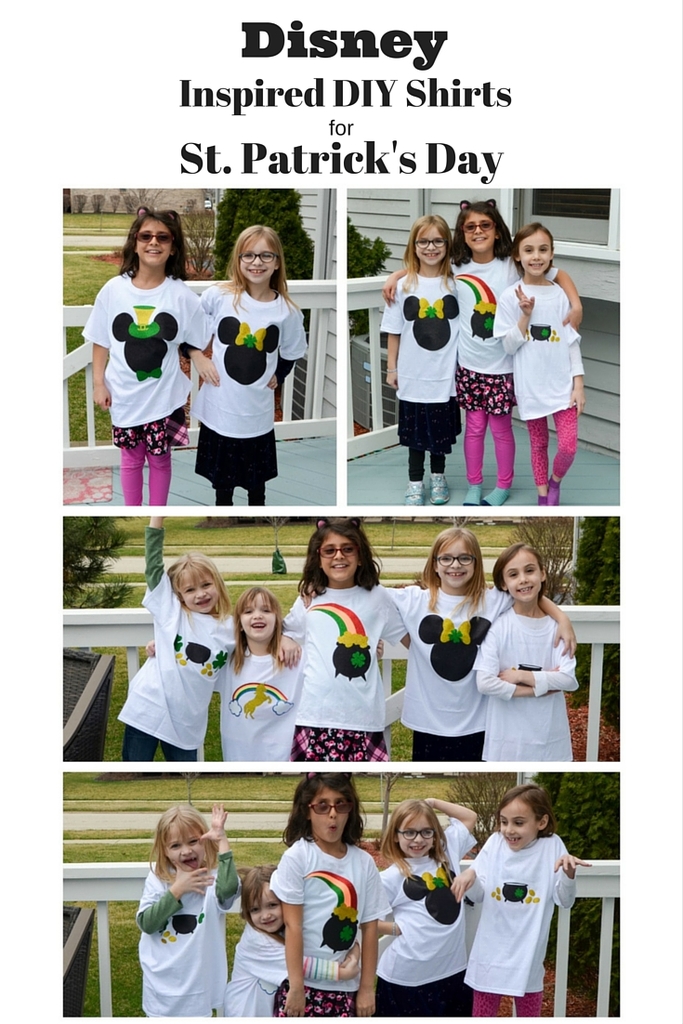 This post contains affiliate links.
I used: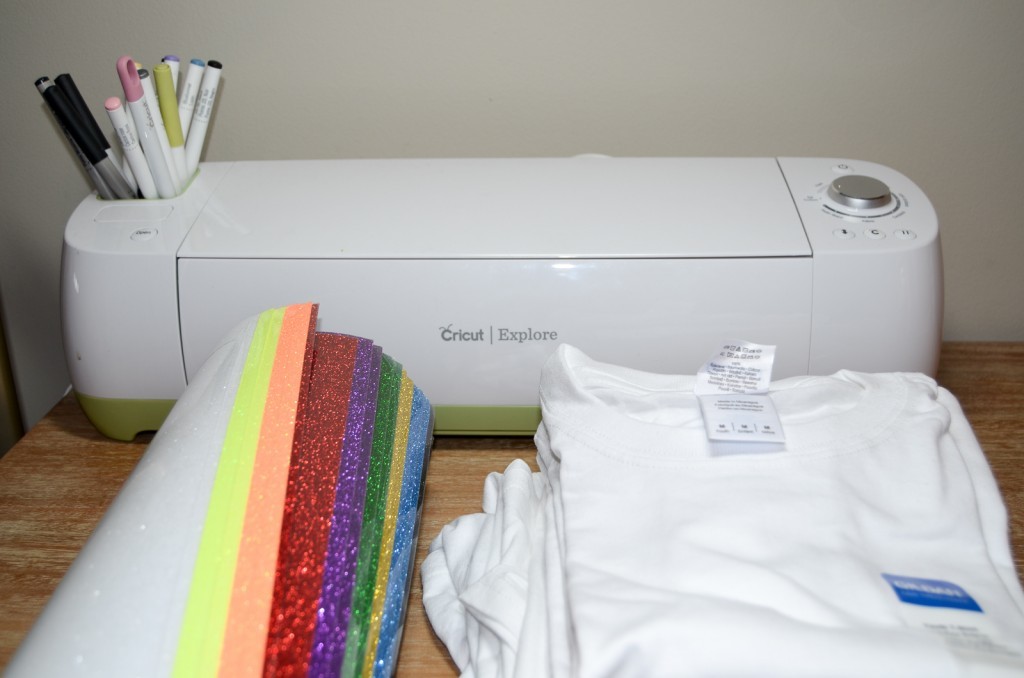 I wanted to make a variety of shirts, so I pulled in files from Design Space to play with. I knew that I wanted rainbows, shamrocks, pots of gold and Disney!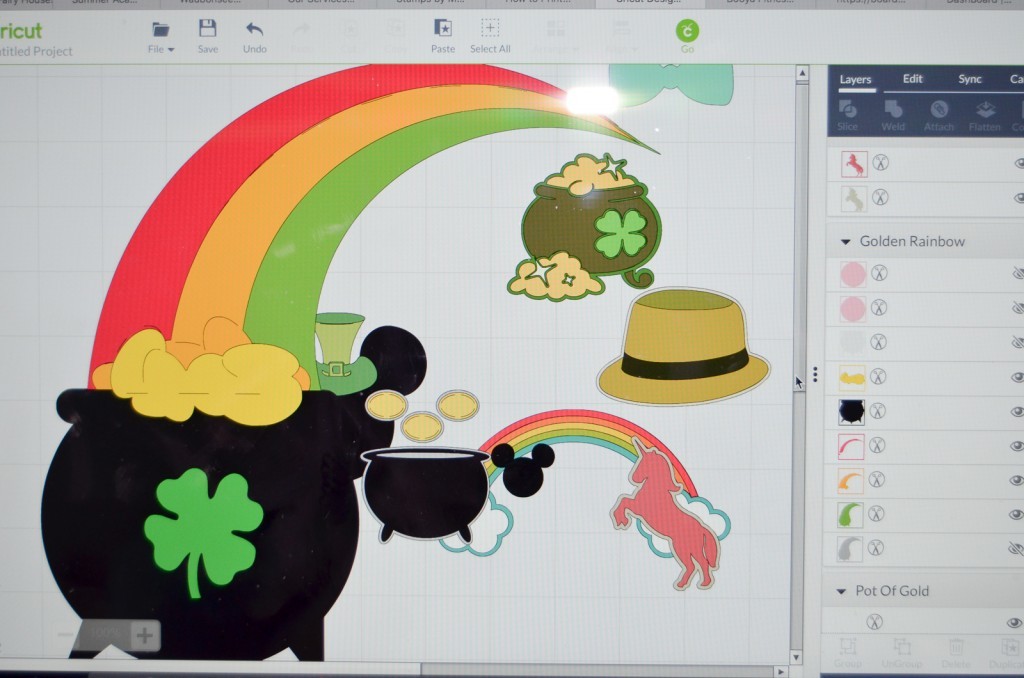 When I had chosen what I wanted, I synced up colors so that I was making as few cuts as possible and not wasting my precious vinyl. Just drag and drop each layer so that all the pieces that you want to be the same color are together. In this picture, I wanted the top hat, unicorn, and pile of gold to all be gold, so I dragged them to the same row. Make sense?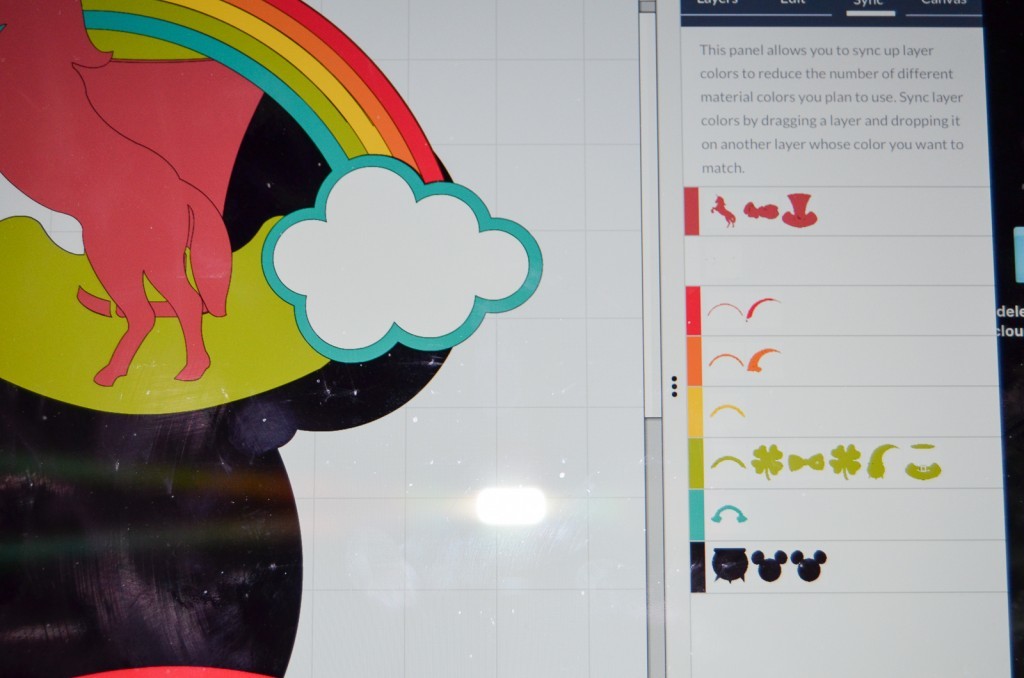 I get asked a lot how I work with heat transfer vinyl. Simply put, I don't follow the directions! When a shape is cut, I carefully remove it from the plastic covering. When I iron it onto the shirt, I first warm up the area I'm putting it on by running my iron over it a few times. I then iron the piece directly–I don't have anything in between the top of the htv and the iron. I use decent pressure and go over it multiple times. I haven't had any issues with this method (so far!).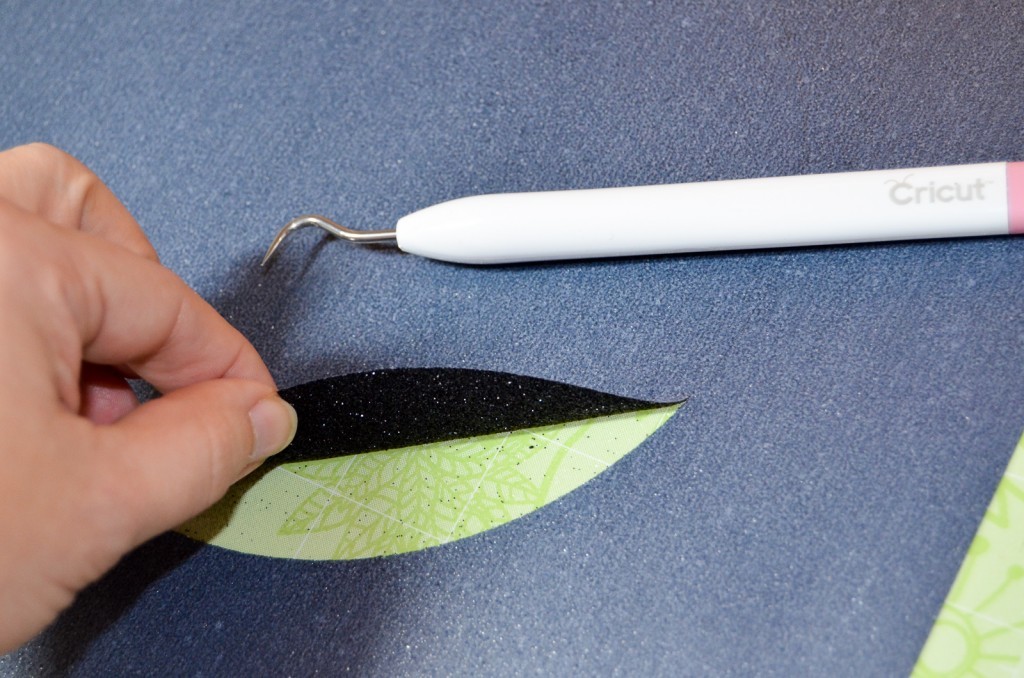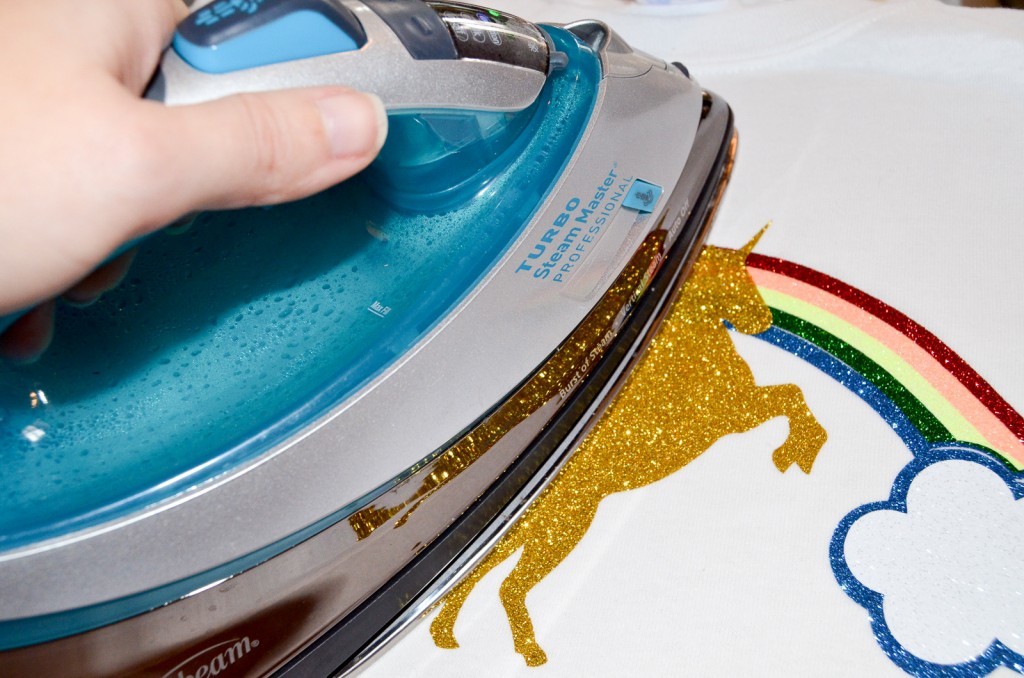 It's a pretty pile of glitter when all of the pieces are cut!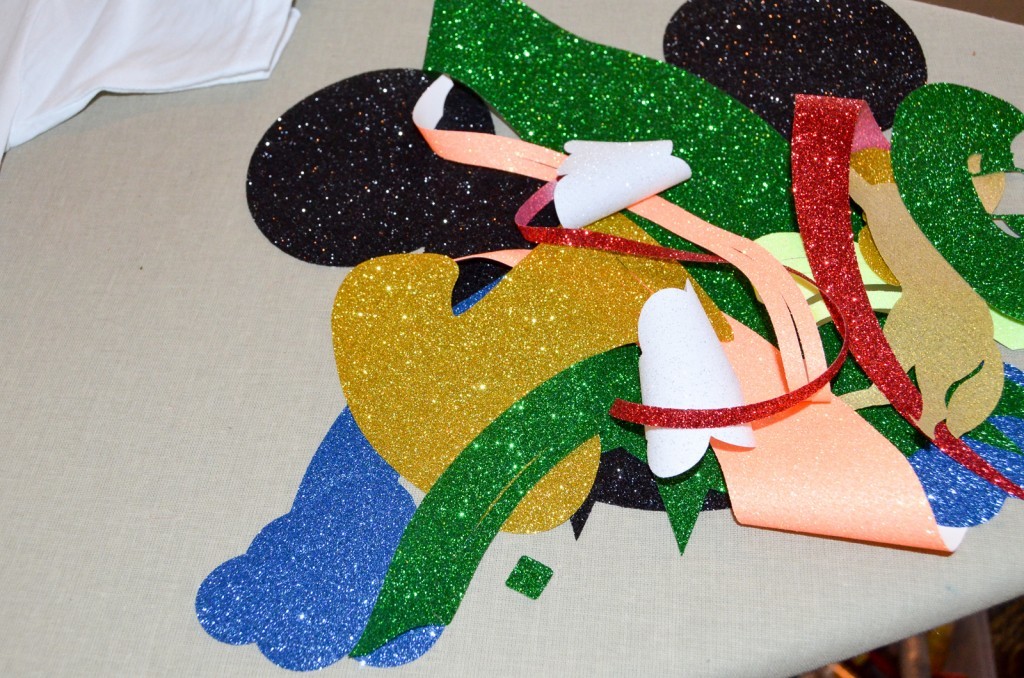 For each shirt, I layered the pieces I wanted before I ironed them on, just to make sure I had everything, spacing was right, and it looked the way I wanted. I then removed everything but the first piece, ironed it on, added the next, ironed, and so on until it was finished.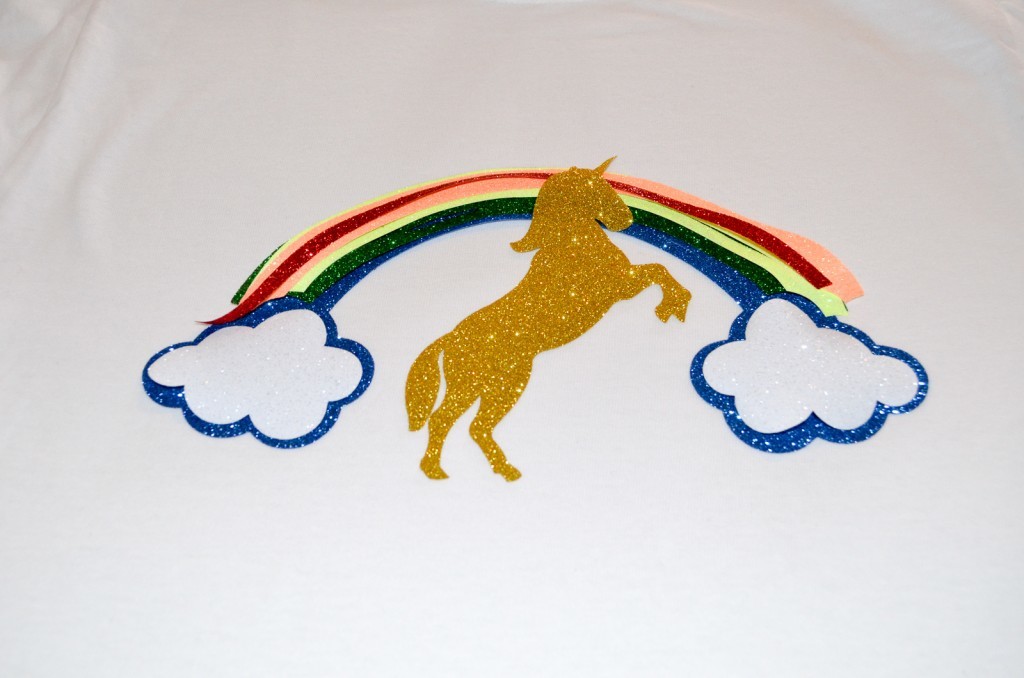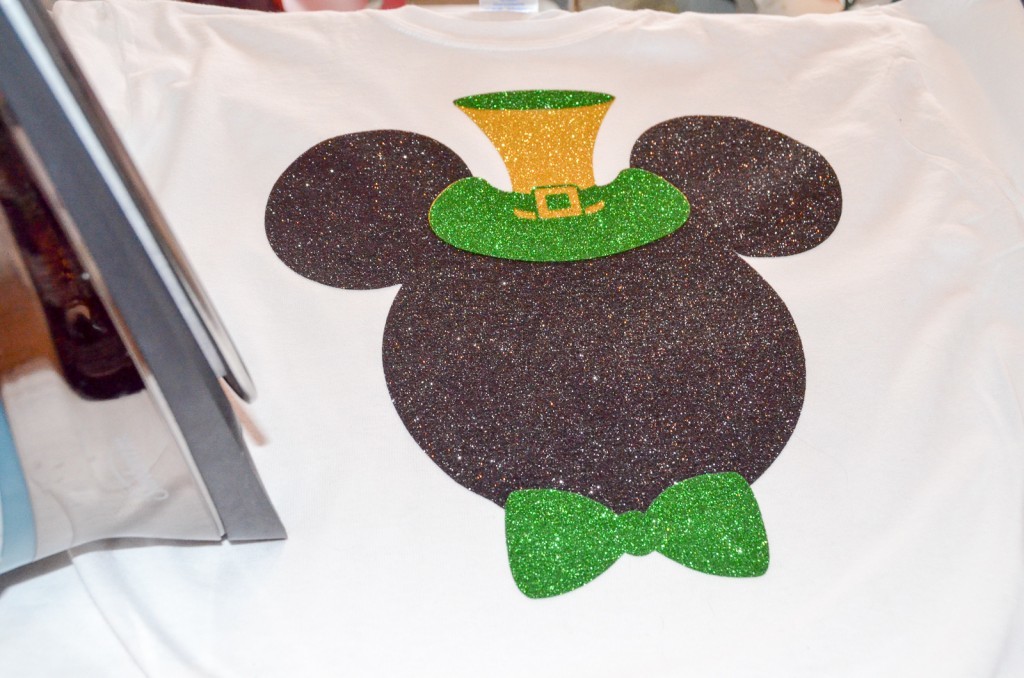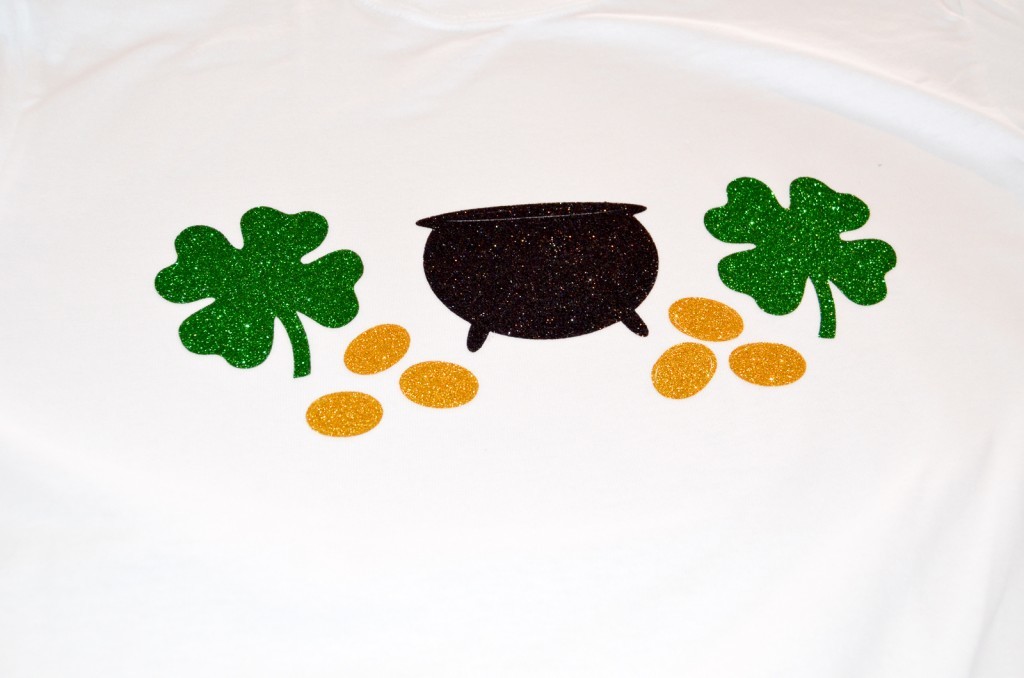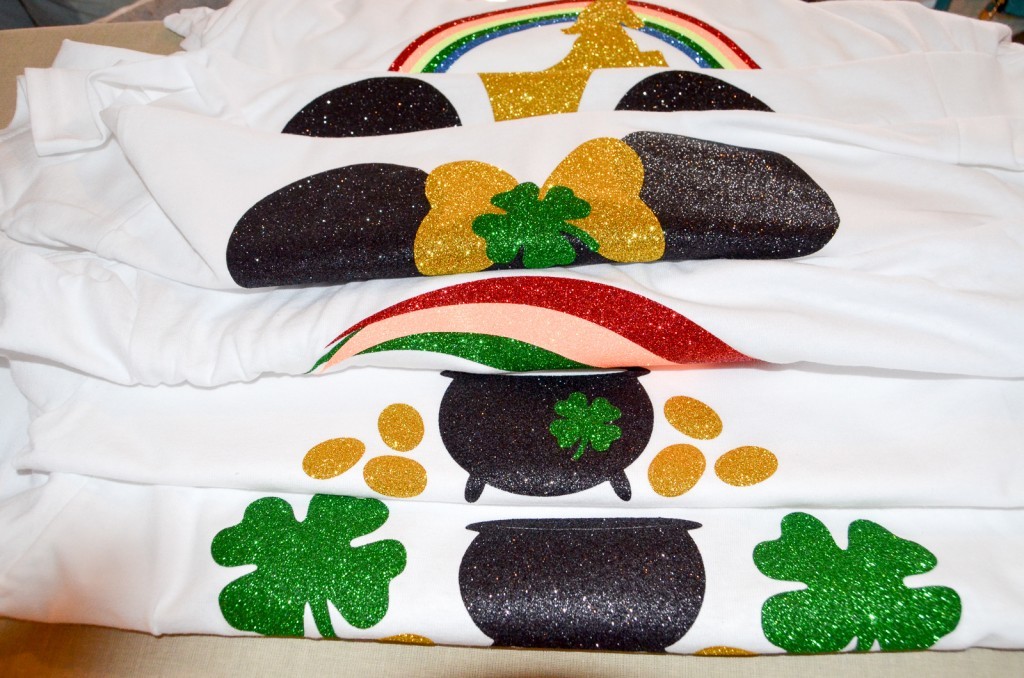 My girls are so lucky to have good friends and now that the weather is making the leap toward spring, we're all venturing outside again. I loved seeing everyone get excited over their shirts. Those smiles!! They always have such fun when they're together and I'm so tickled that I could add to it with their new Disney Inspired DIY Shirts for St. Patrick's Day!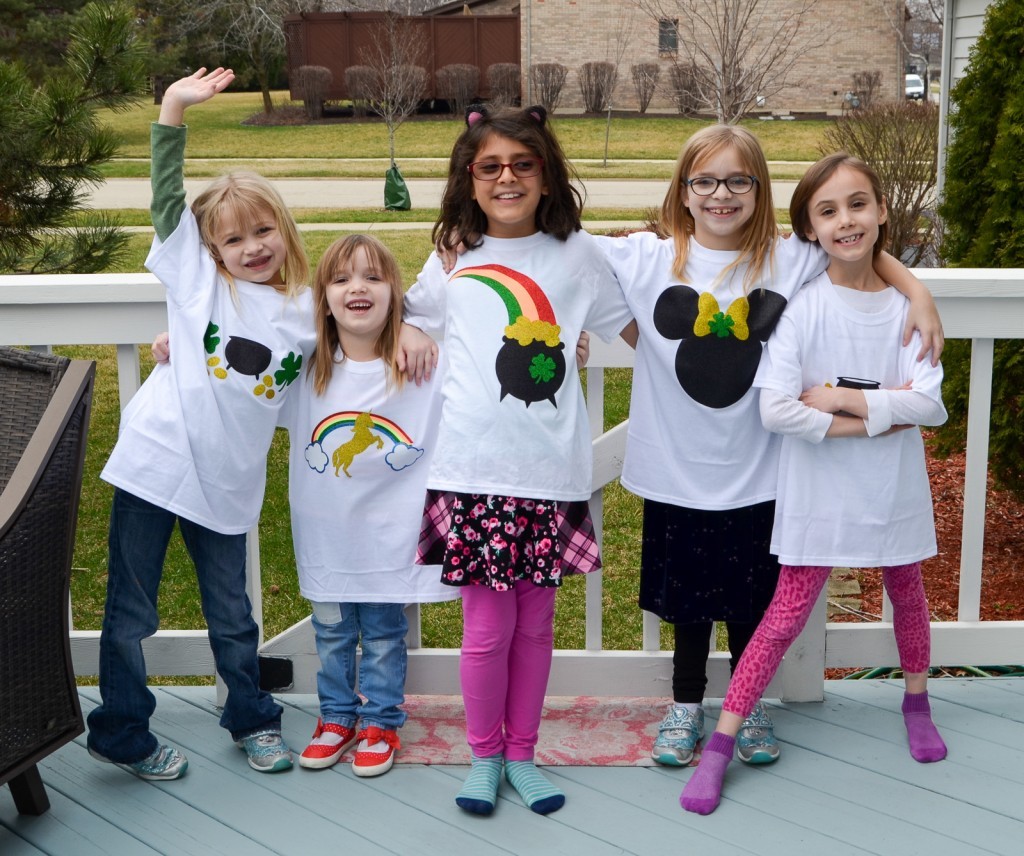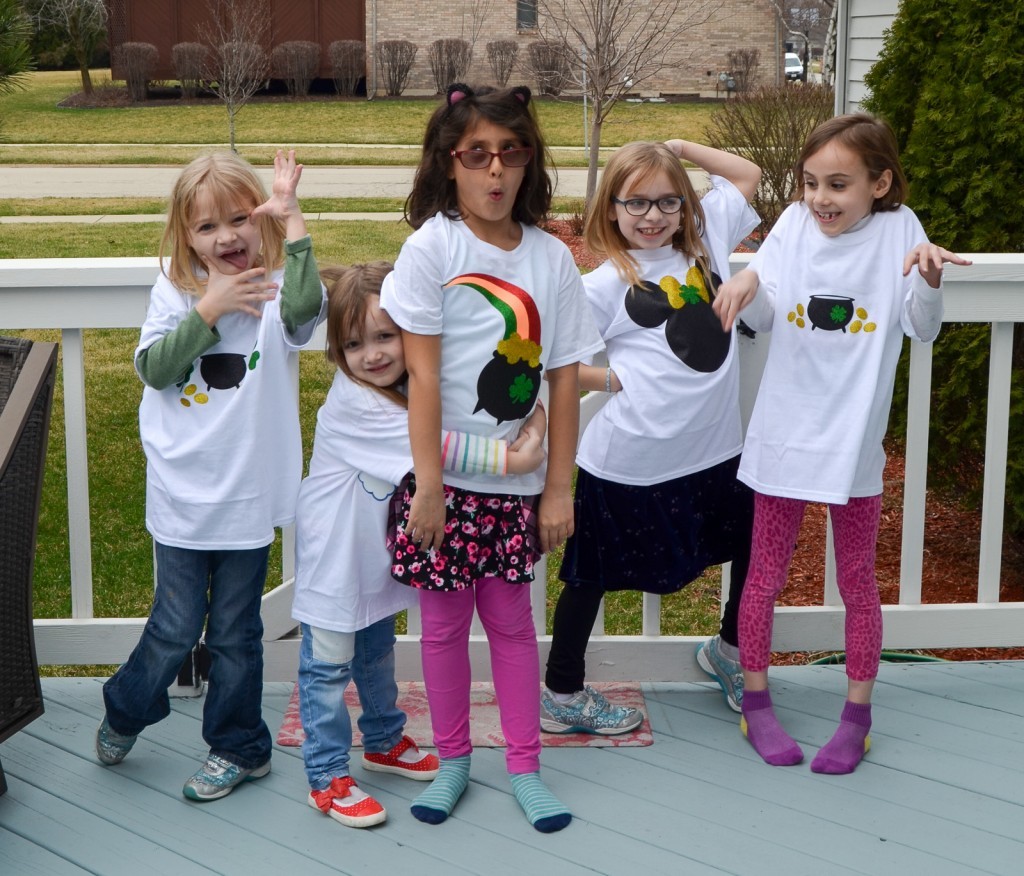 I know you've been patiently waiting for the files I used. From left to right:
Minnie Mouse Shirt- Mickey Mouse Symbol #M42CE0, Minnie's Bow #M3C95F, Clover #M40949
Rainbow Pot of Gold Shirt- Golden Rainbow #M43B6B, extra coins from Pot O' Gold #M3DDDE, Clover #M40949
Pot of Gold Shirt- Pot O' Gold #M3DDDE, Clover #M40949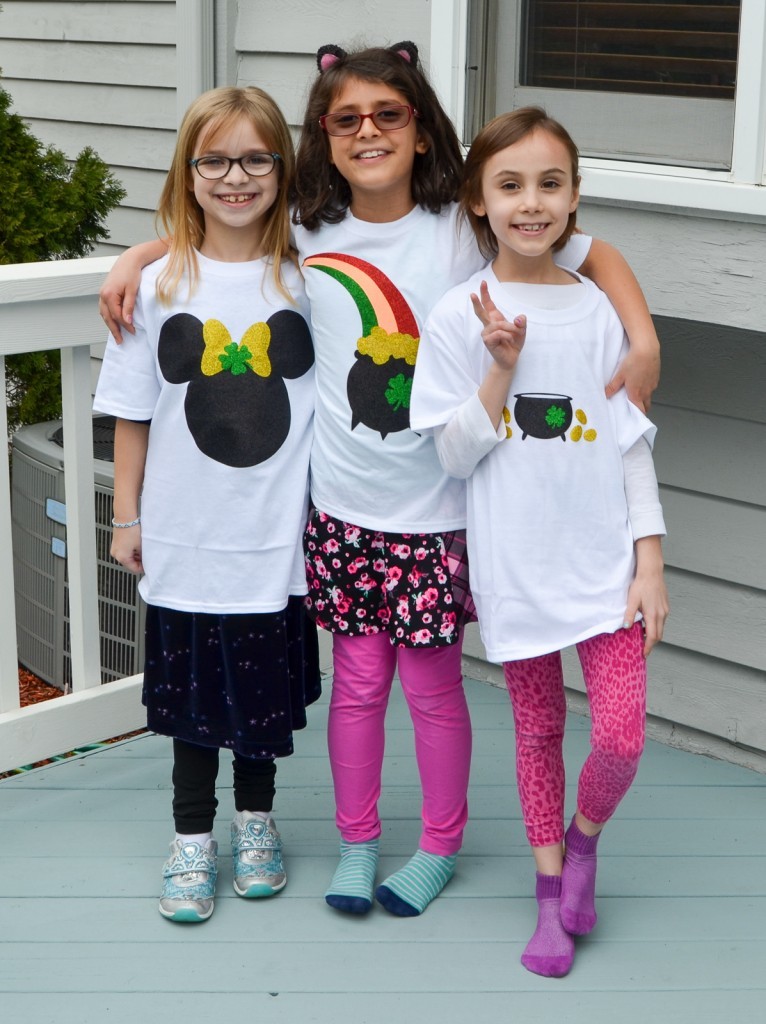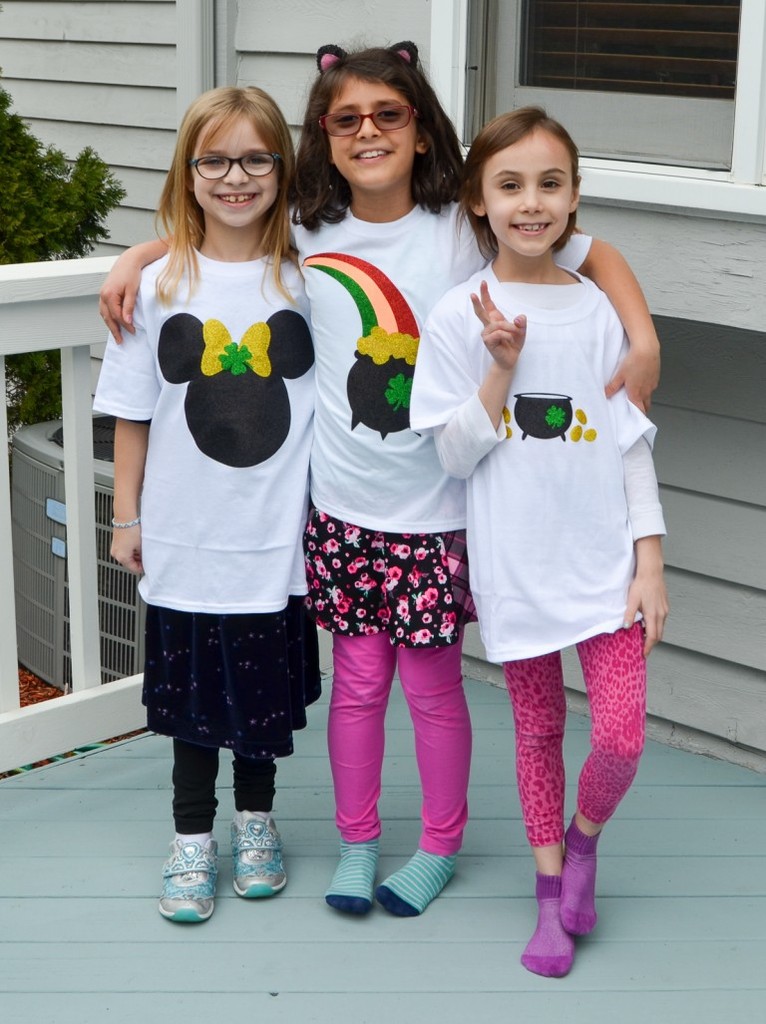 Rainbow Unicorn Shirt- Rainbow #M4218B, Unicorn #M2E5A5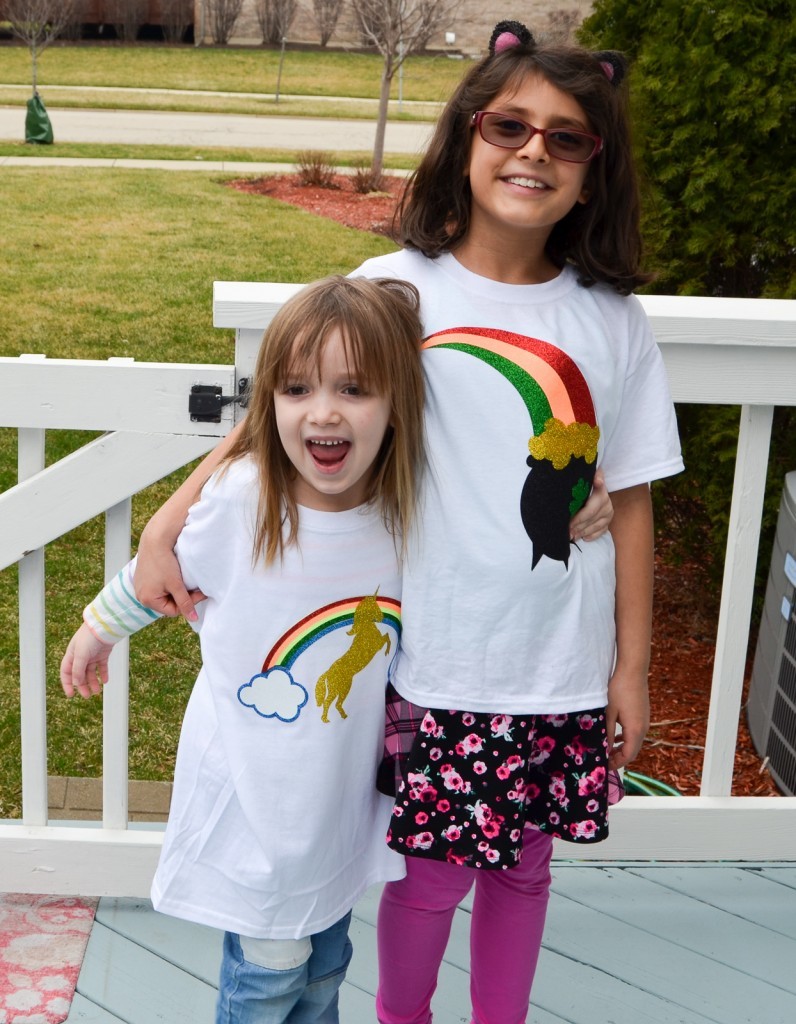 Mickey Mouse Shirt- Mickey Mouse Symbol #M42CE0, Leprechaun Hat #M3DFEC, Bowtie #M38FB0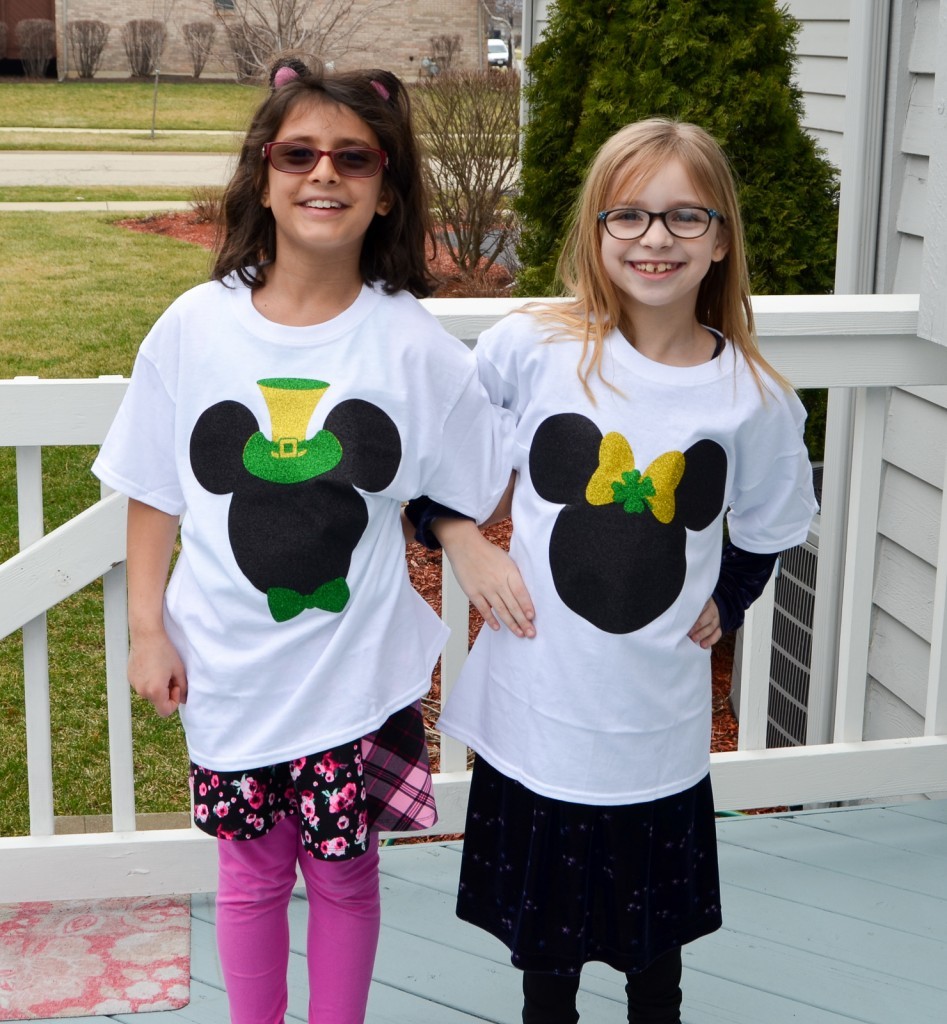 The girls are all ready for St. Patrick's Day!