I was really excited to be able to chat with the lovely people at Expressions Vinyl when I was at Snap last month. I already loved their products, so it was fun to be able talk with them in person. To top it off, they gave us some vinyl to bring home to create something with. I ran straight for my Cricut Explore and played around with a few ideas. In my house full of girls everything is about princesses and queens, so when I saw this crown in Design Space, my Vinyl Queen of Everything Tote started coming together.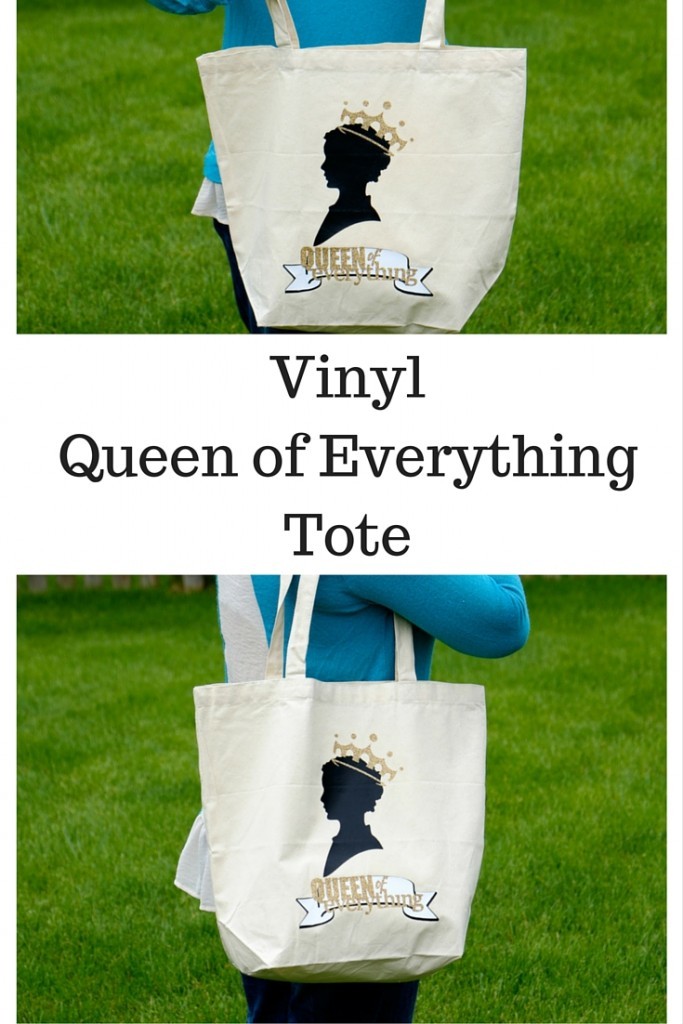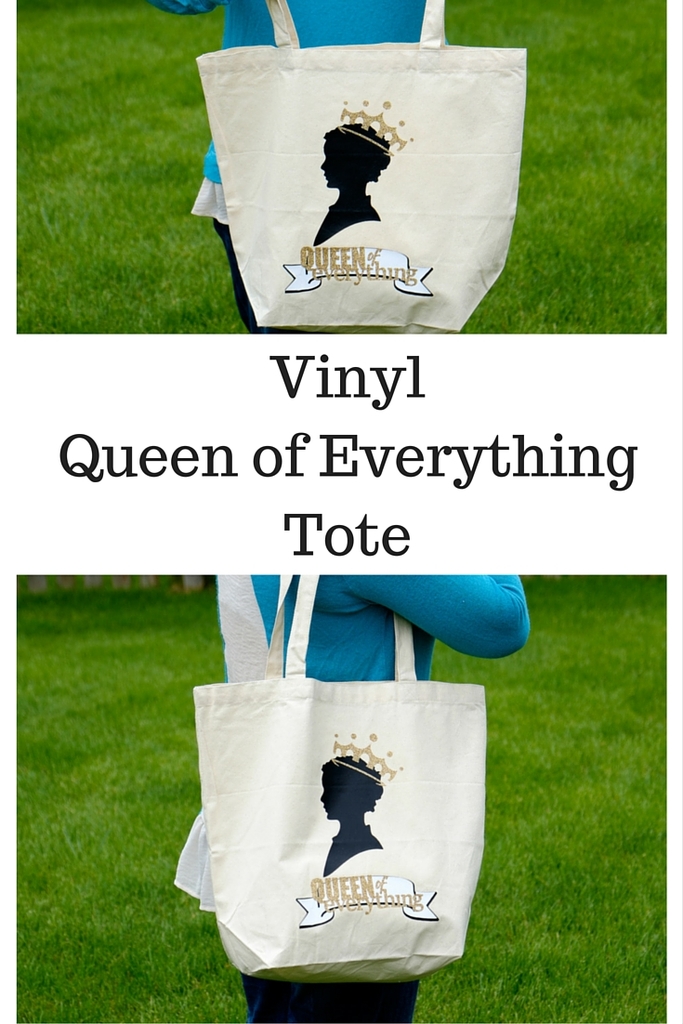 **This post contains affiliate links.**
I used:
tote bag
gold glitter heat transfer vinyl
black heat transfer vinyl
white heat transfer vinyl
Cricut Explore
iron
ironing board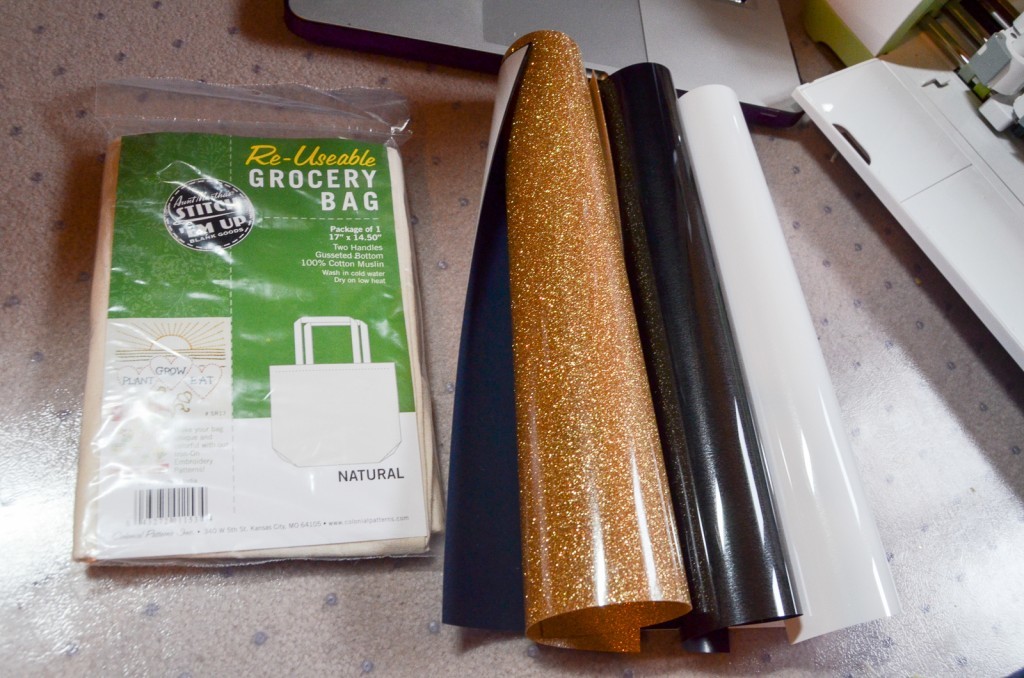 I knew I wanted a layered look and it was easy to find elements to work with in Design Space. I picked out a woman's profile, a crown, a banner, and the "queen of everything" phrase. I measured the space that I wanted to use on my tote and sized each piece accordingly. There's also a neat feature in Design Space where you can sync cuts and colors to cut down on the back and forth, so I was able to put the crown and phrase and profile and bottom layer of the banner together. I used Woman #M33FB1, Queen of Everything #M44C2D, Banner Label #M46716, and Crown #M45AD6.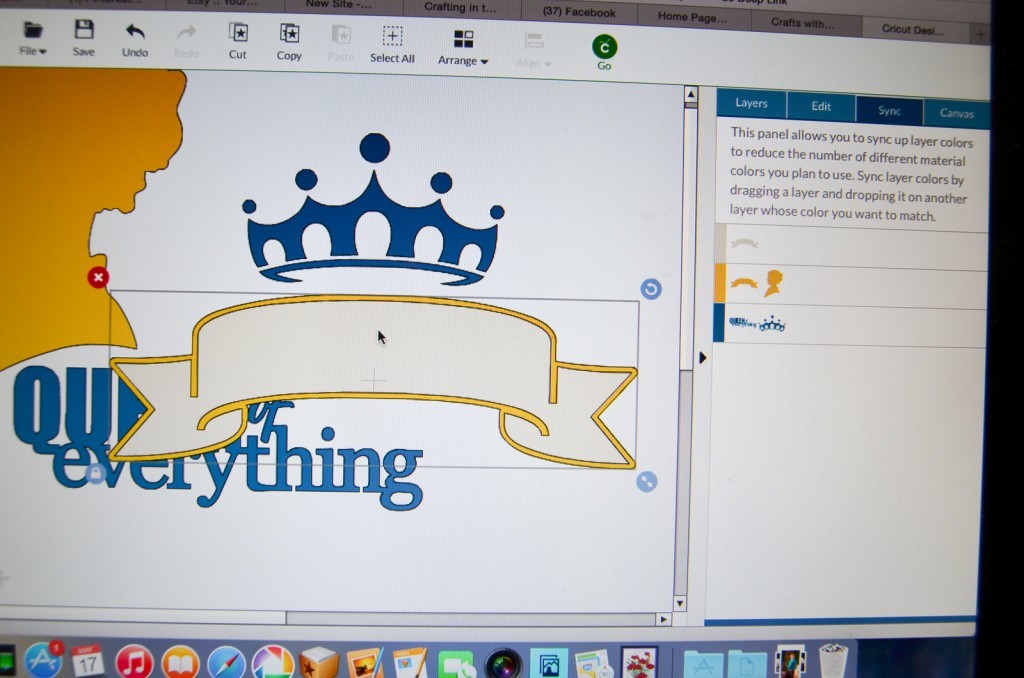 I always forget that I need to reverse the cut for heat transfer vinyl. Thankfully, Design Space always reminds me if I haven't done it!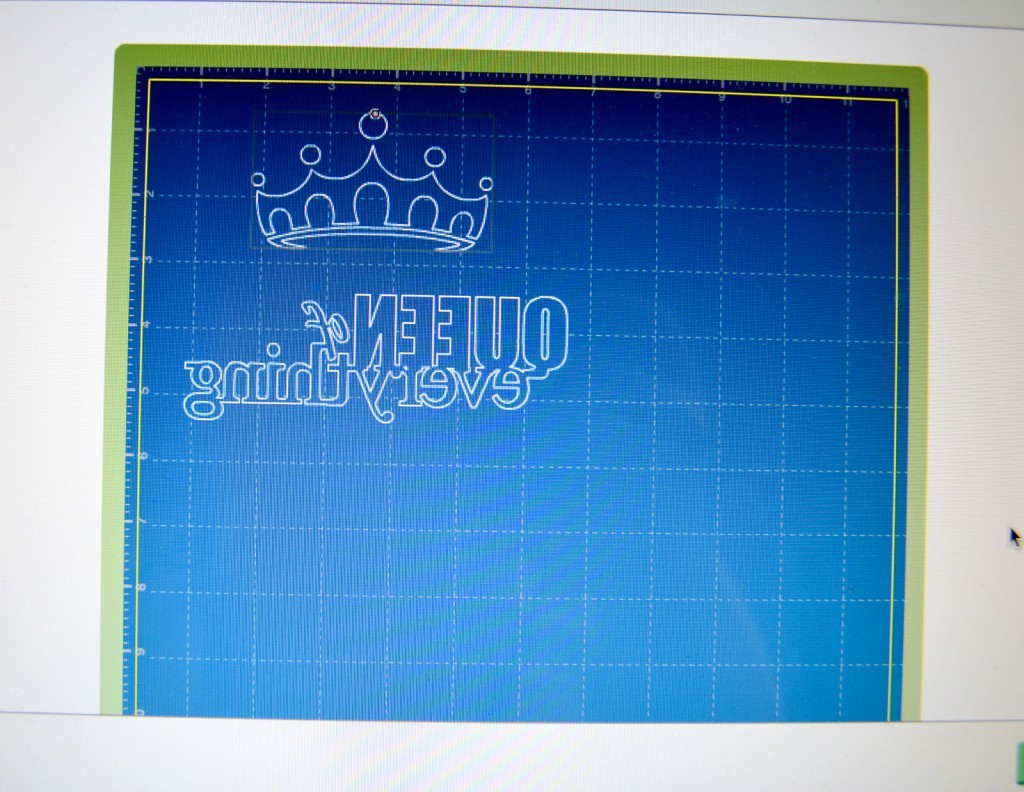 I love watching this machine cut!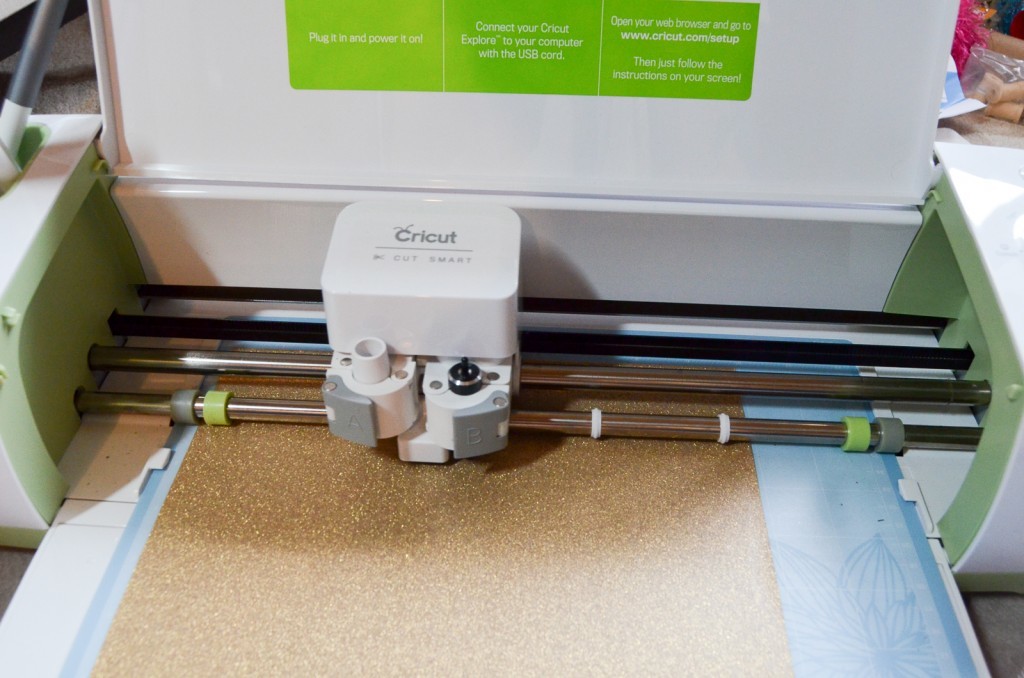 Once all of the pieces were cut out, I weeded out the negative space. I then ironed the tote bag so that the area I wanted my shapes on would be warm.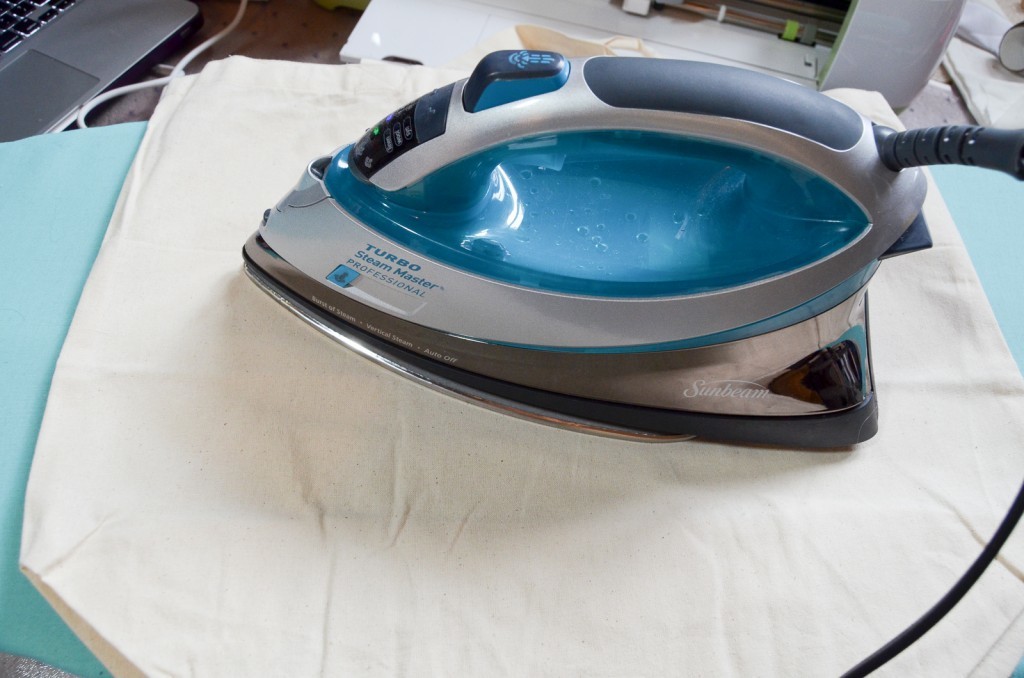 After that, it was just a matter of layering on the pieces in the right order and ironing each one on.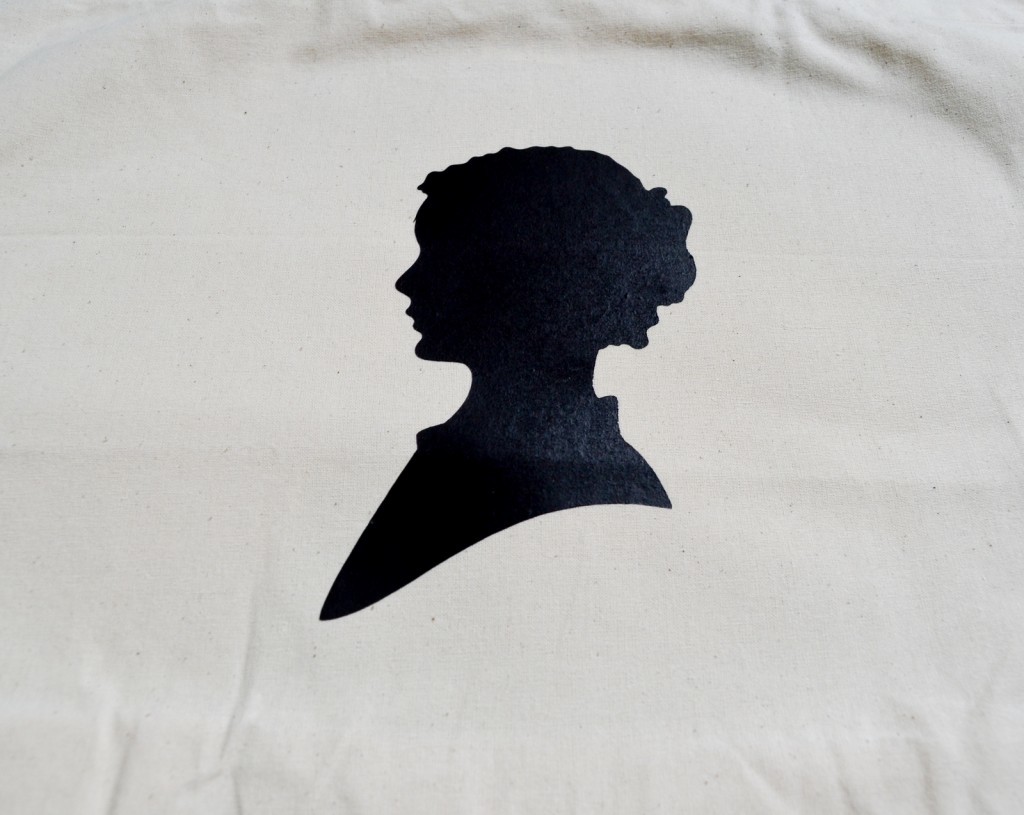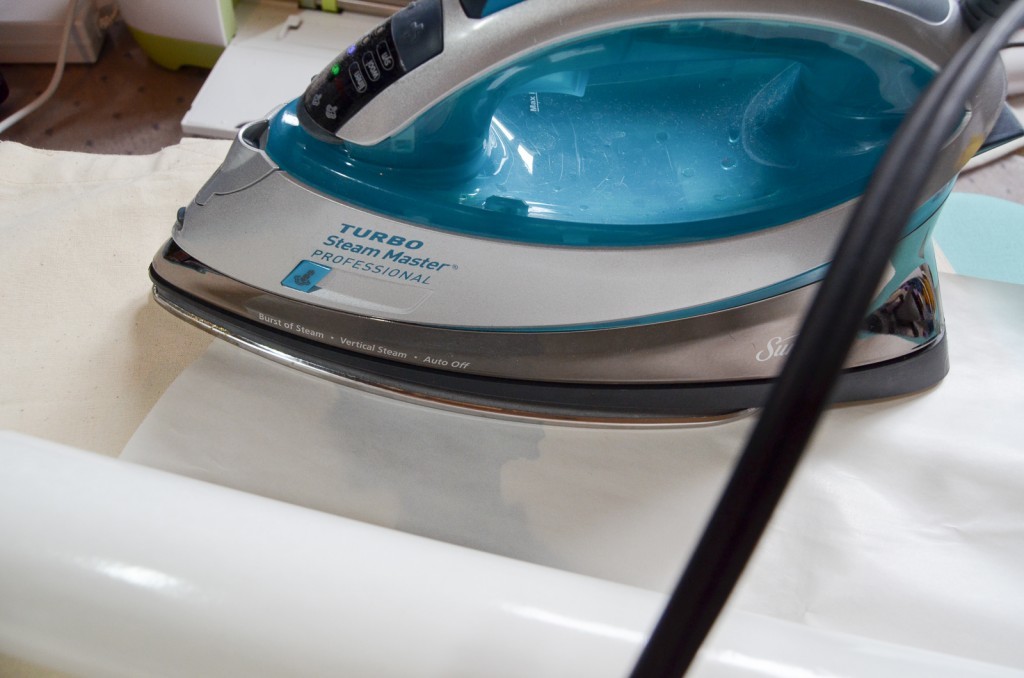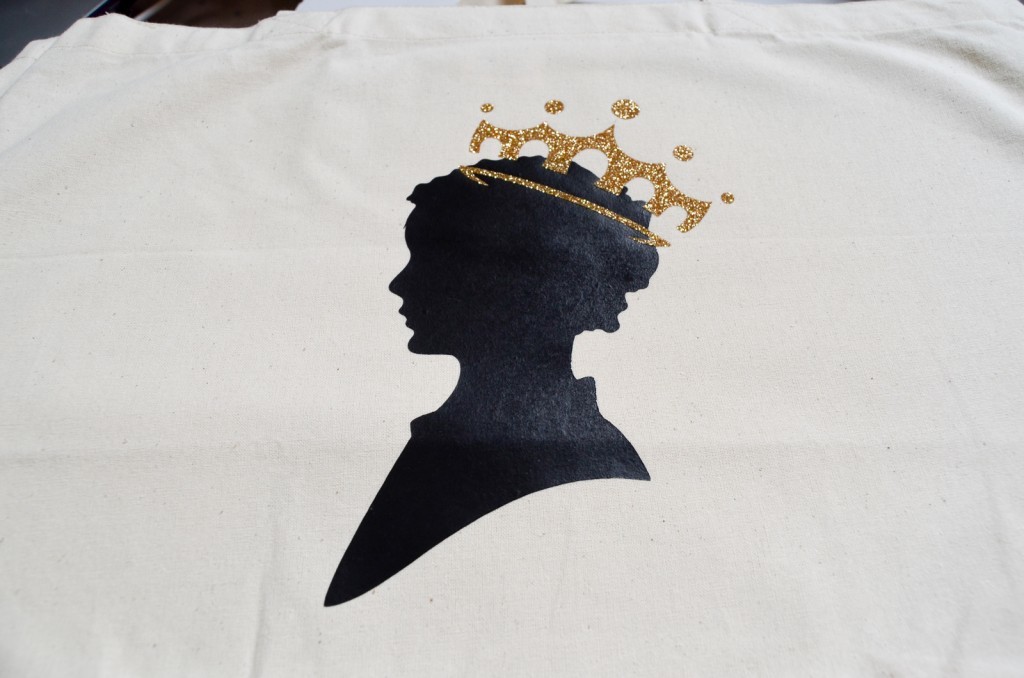 Ironing everything on actually went pretty quickly since I had the pieces all ready to go.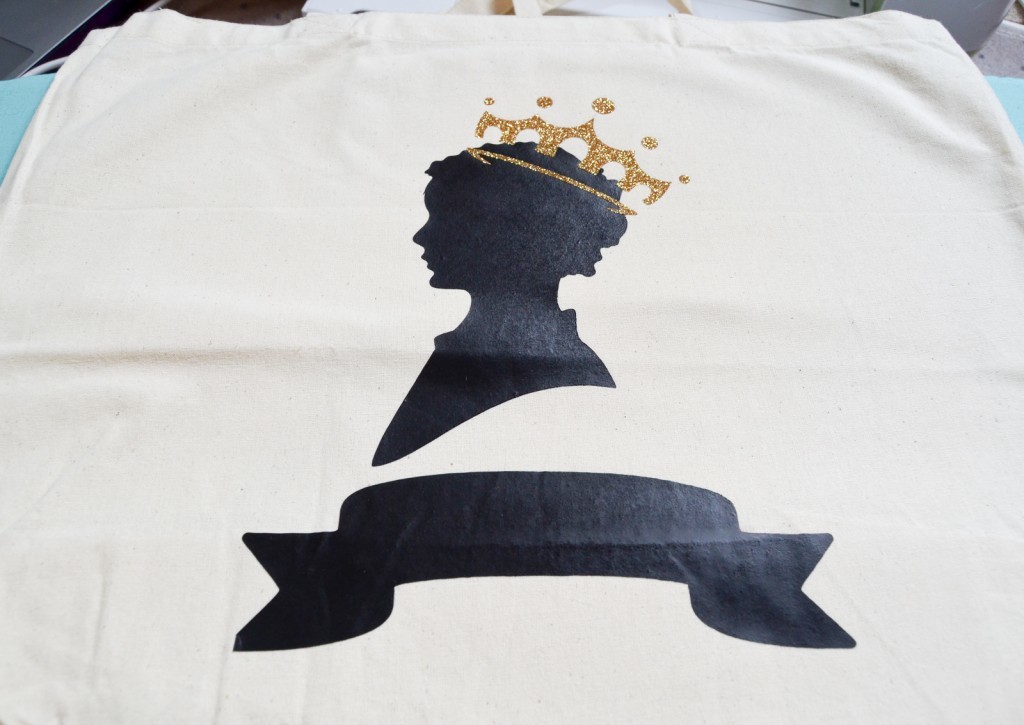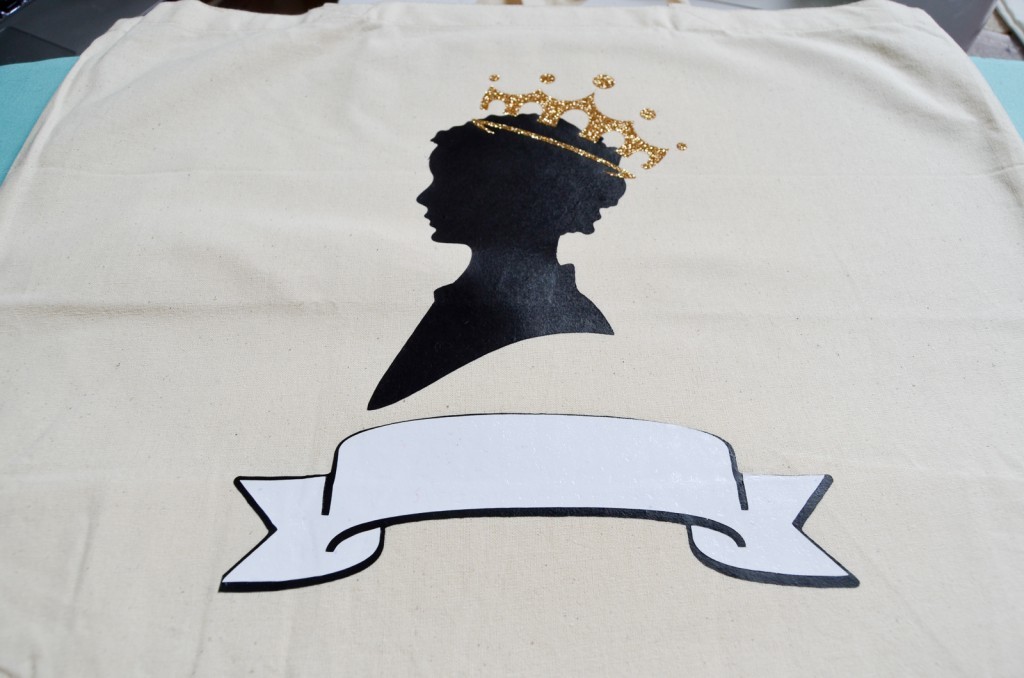 I finished the tote off by ironing on the "queen of everything" cut.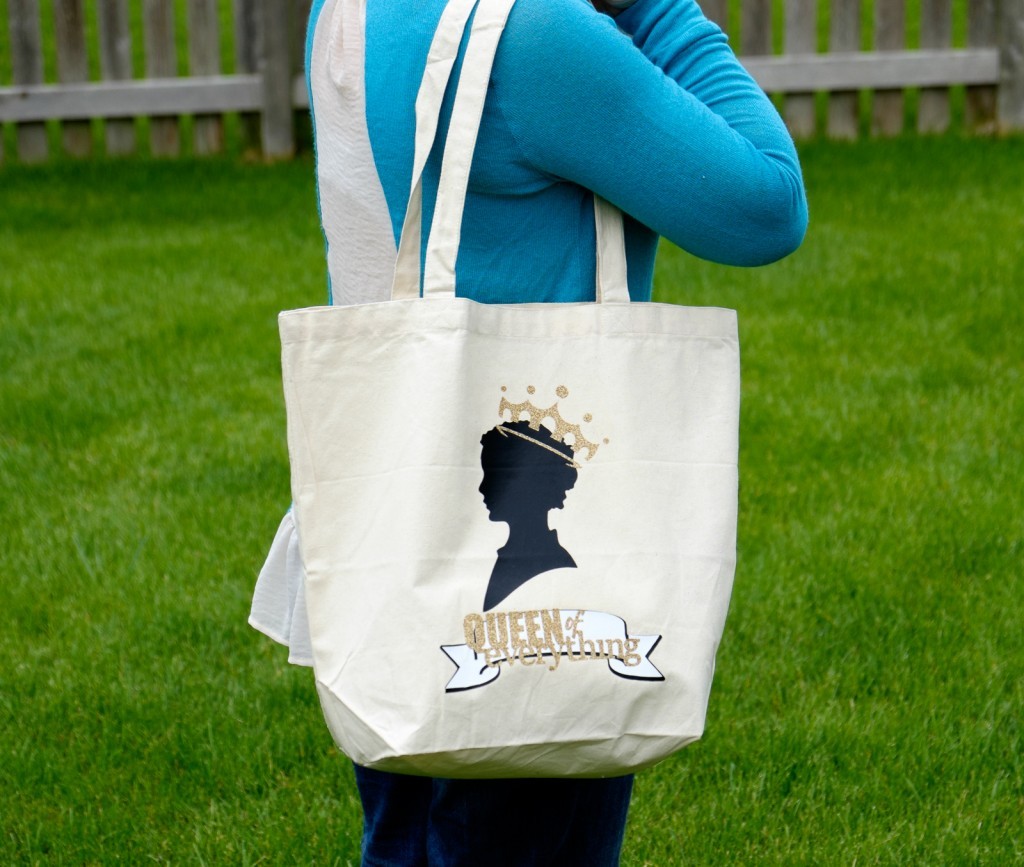 I am so tickled with how my Vinyl Queen of Everything Tote turned out! Expressions Vinyl Heat Transfer Vinyl is a dream to work with. I love how clean the vinyl is. I plan on carrying around my new tote everywhere! I suspect, though, that making four princess totes is in my near future!