I use mason jars for everything. I use them for storage, vases, cups, and straight up decorations. Today I've joined up with some of my friends at Hazel & Ruby to show you some fun ways to use their products with mason jars in home decor.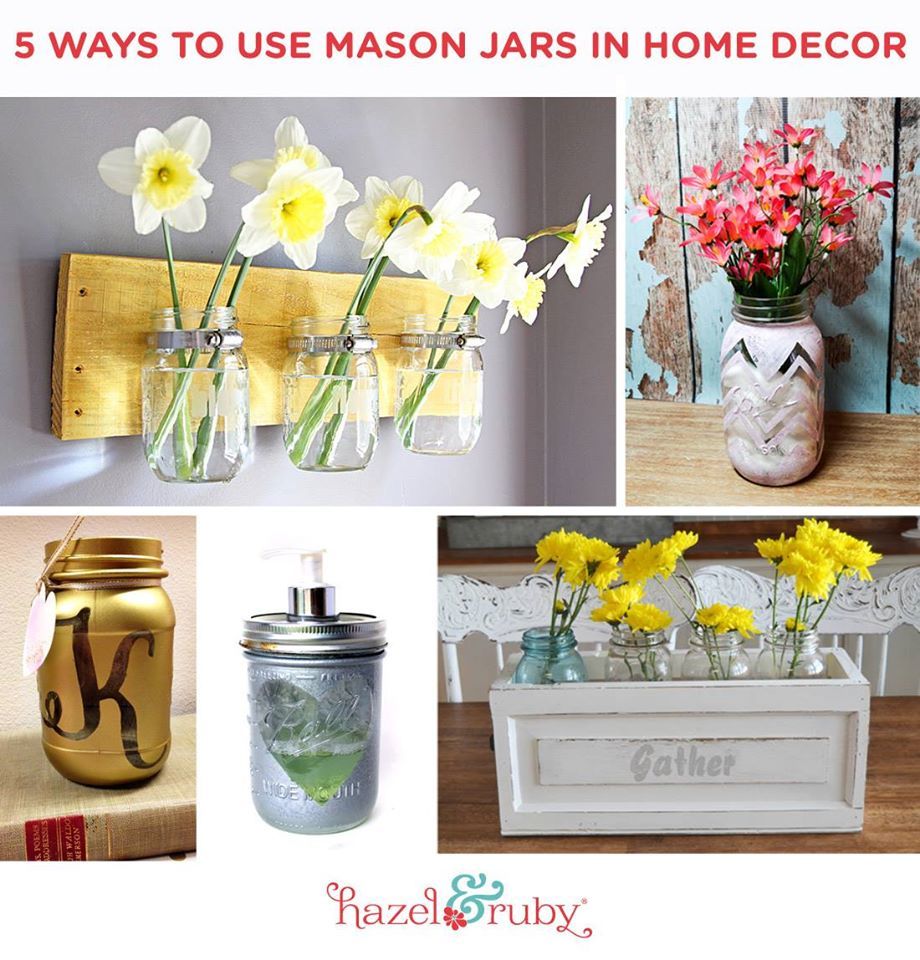 I created a Stenciled Mason Jar with the Stencil-Mask in Chevron Pattern, a bit of chalky paint, and some glimmer mist.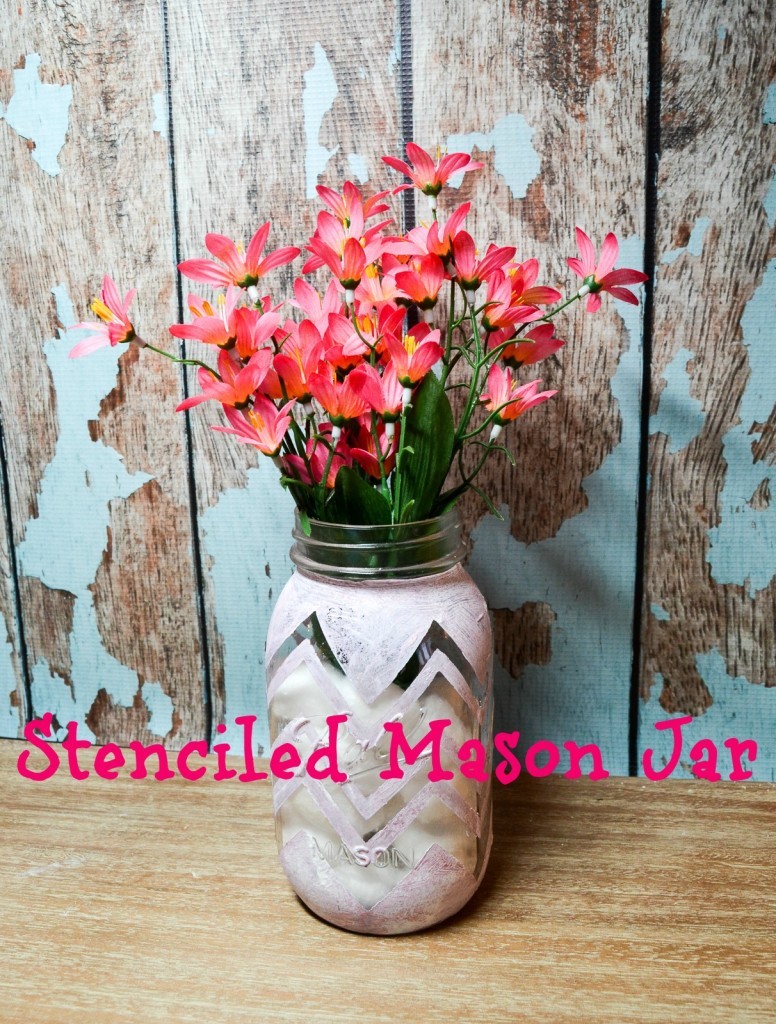 The first thing I did was place the chevron stencil mask on the jar. These masks are so fantastic. They stick wherever you place them, and I was able to get them exactly how I wanted on the mason jar.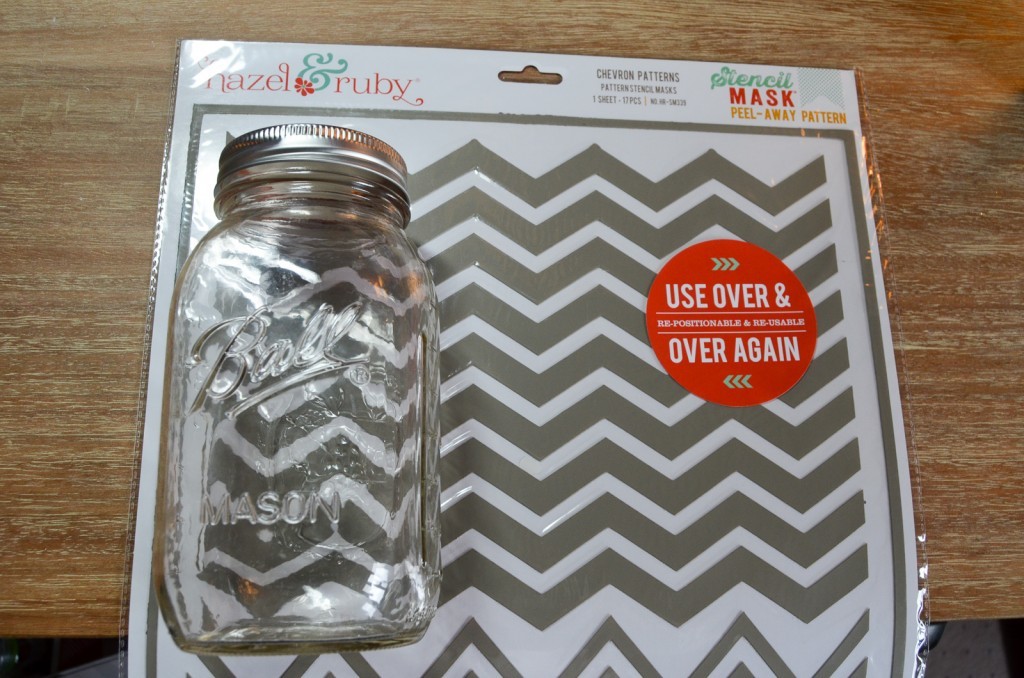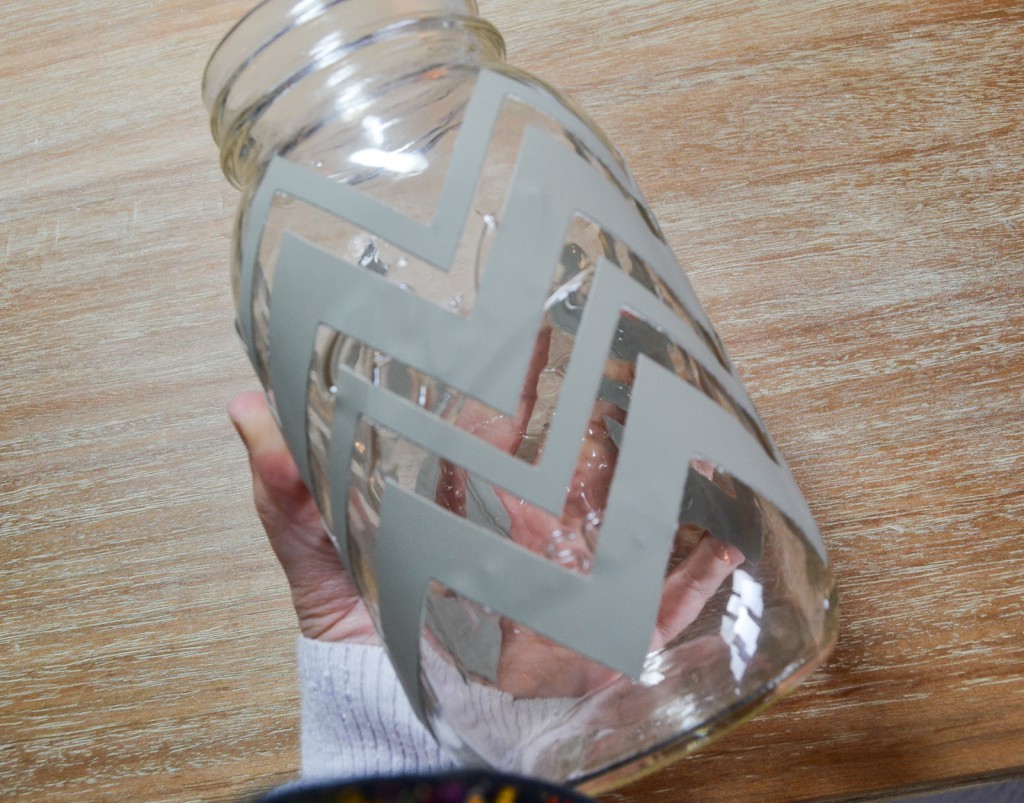 I then got my paint ready.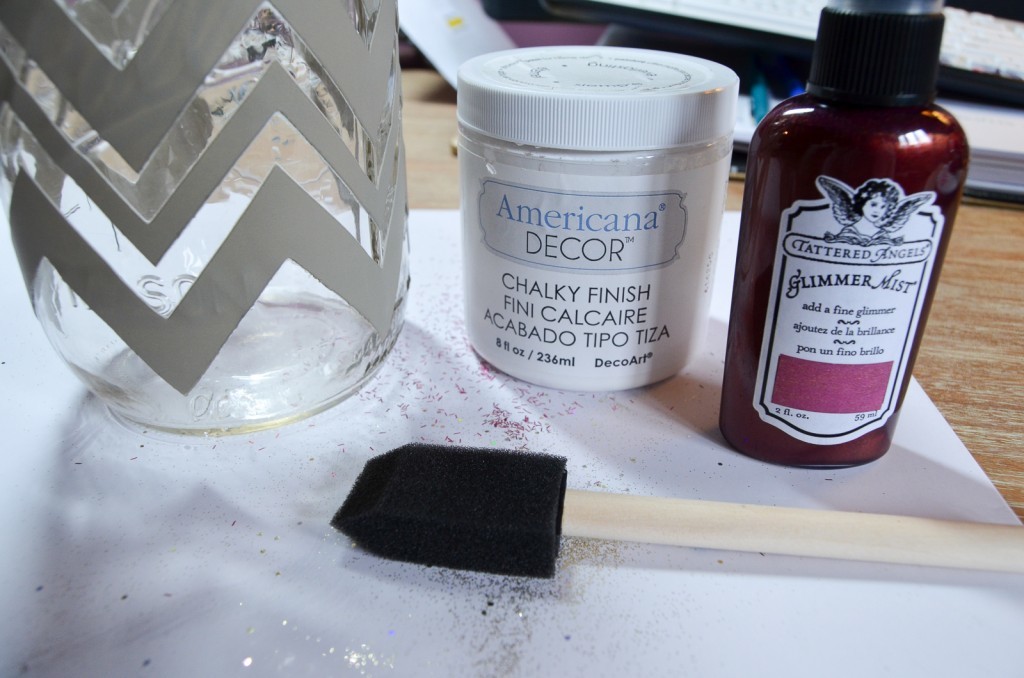 I painted two coats of the chalky paint followed by a spritz of the glimmer mist.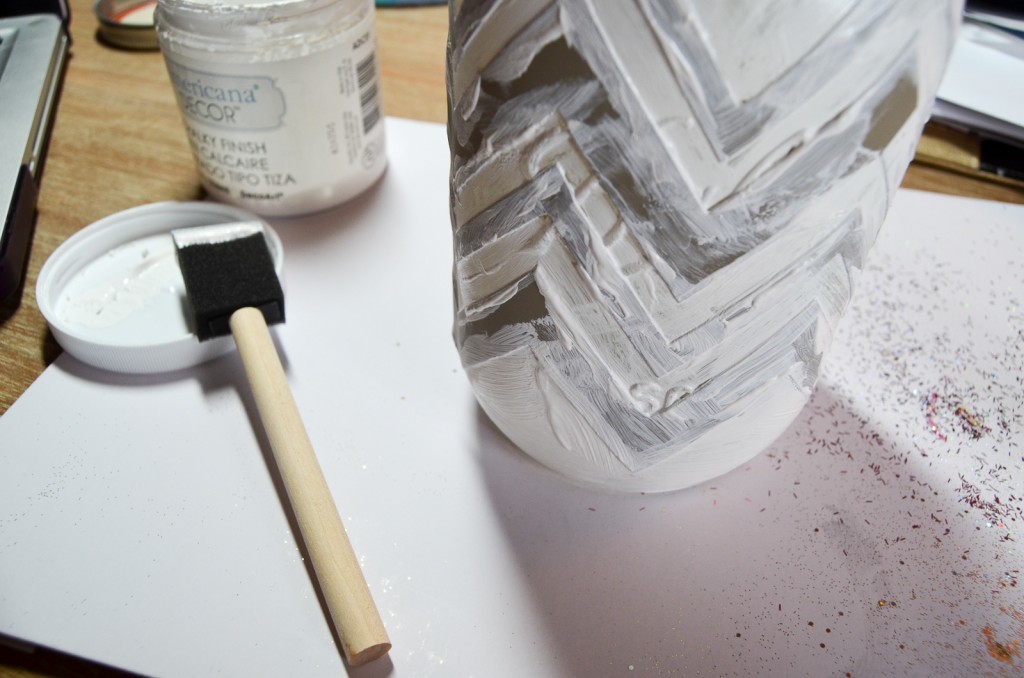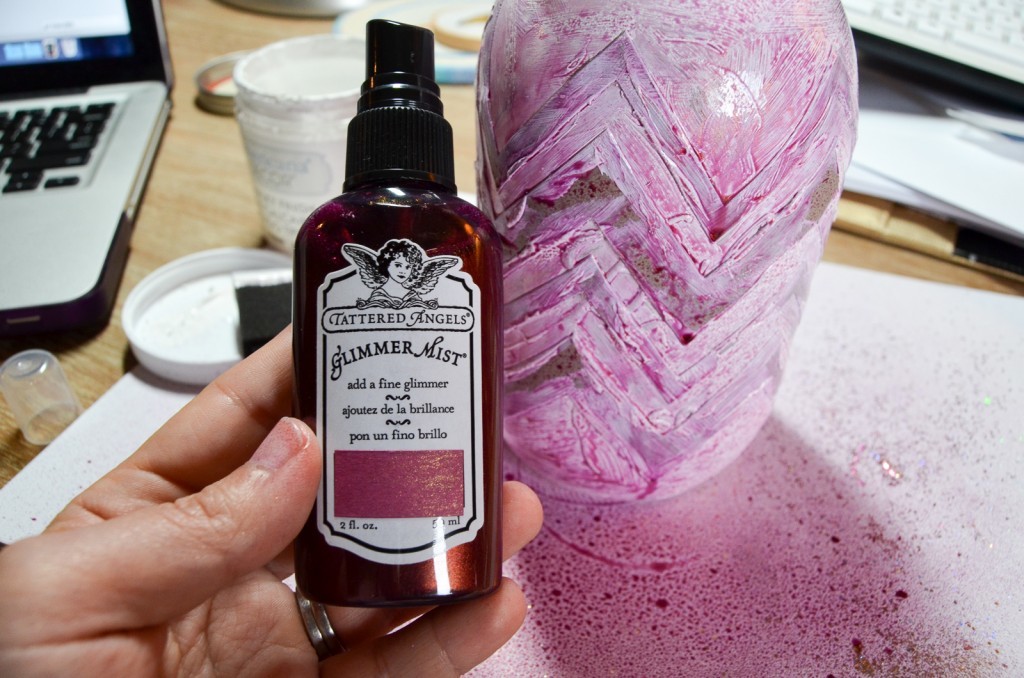 When everything was dry, I peeled off the stencil mask. I ended with lightly sanding the painted areas with a piece of sandpaper for a slightly distressed look.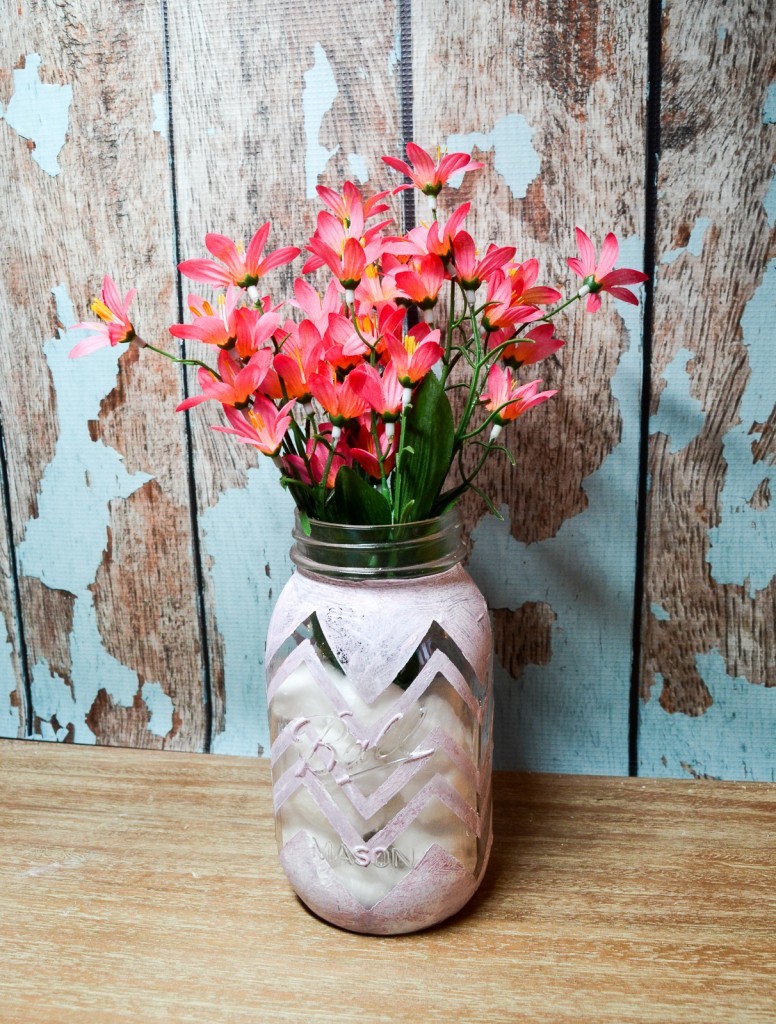 My Stenciled Mason Jar is easy to make, especially with the ease of the stencil mask! Please make sure you check out these other mason jar ideas!
5 Ways to Use Mason Jars in Home Decor
Mason Jar Soap Dispenser
Gold Monogrammed Mason Jars