We've been big into making our house lighter, brighter, and happier. We had a dark brown bookshelf that was functional, but needed cheering up, especially since it was going in Madeline's room. I first shared my Stencil-Topped Bookshelf on Hazel and Ruby's blog, and I'm happy to be able to share it here.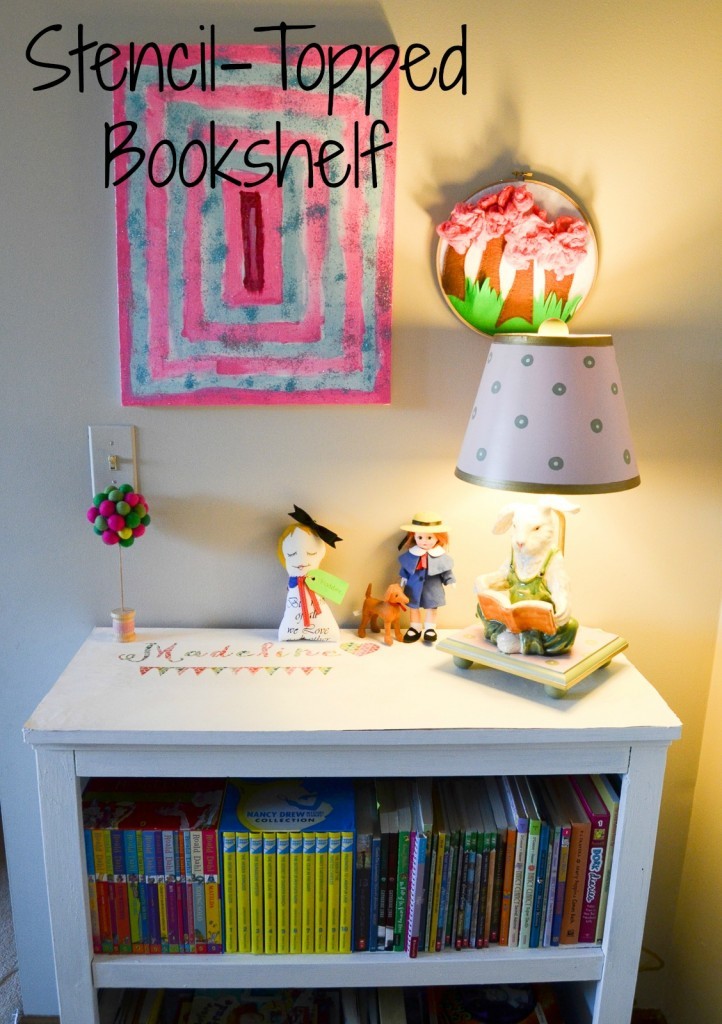 I used:
Hazel and Ruby Wrap it Up, Full of Heart
Hazel and Ruby Stencil-Mask, Chalk Art Alpha
Hazel and Ruby Stencil-Mask, Everyday Words
Hazel and Ruby Stencil-Mask, Celebrate Shapes
DecoArt Chalky Paint in Everlasting
DecoArt Clear Wax
Mod Podge
brushes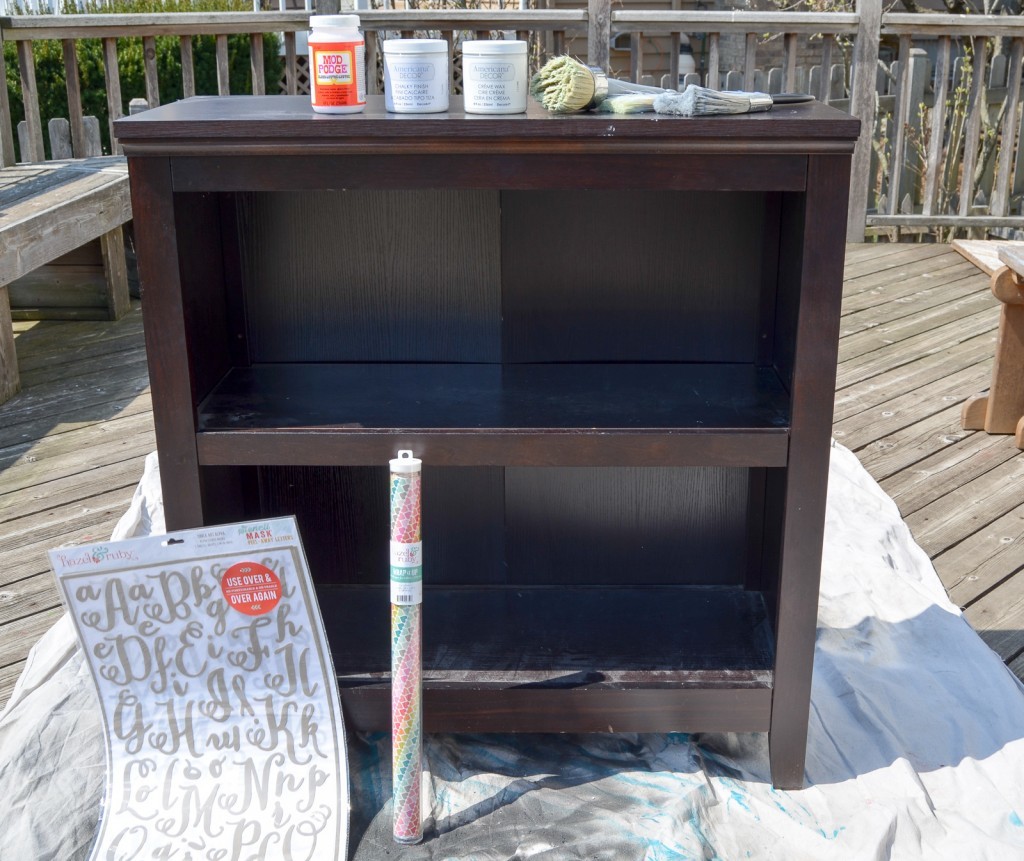 I started by cleaning the bookcase and painting the first coat of chalky paint. Once it was dry (and it dries quickly!), I pulled out my Full of Heart paper. And just as a side note–when I did this project, we were coming out of the cold that is Chicagoland in winter. A little bit of sunshine and warmth hit, and we rushed outside. However, it was windy as anything, and not only did everything blow around everywhere, at one point a gust toppled the bookshelf over, landing on my camera. Talk about a memorable project!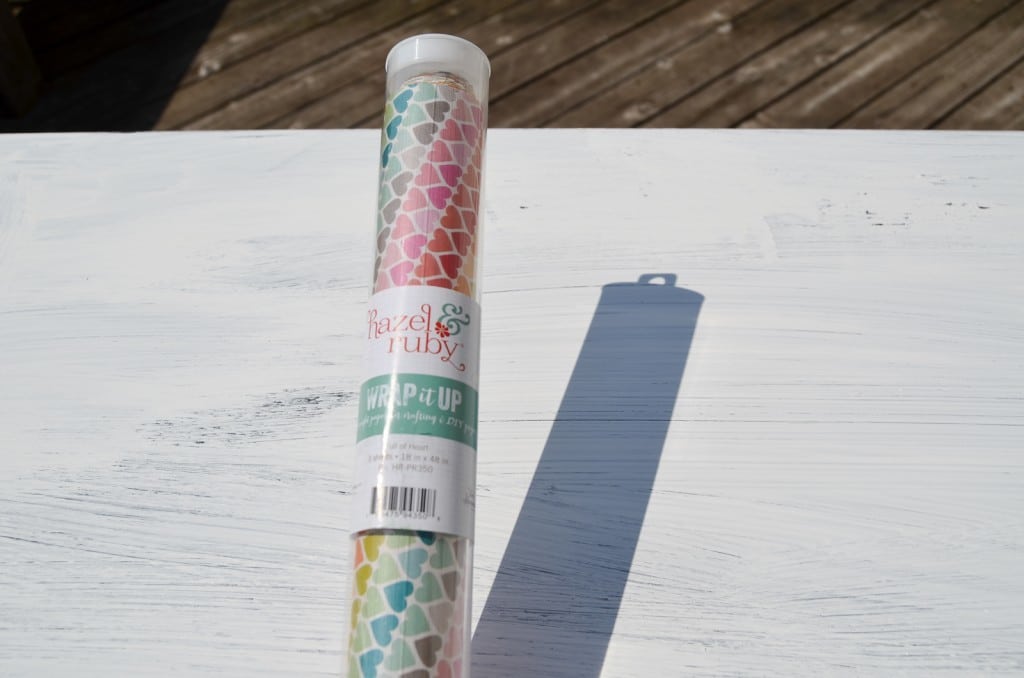 I painted a light layer of Mod Podge onto the top of the bookshelf and placed one sheet of paper onto it. (This took far longer than it should have due to the wind. I can't imagine what our neighbors thought!)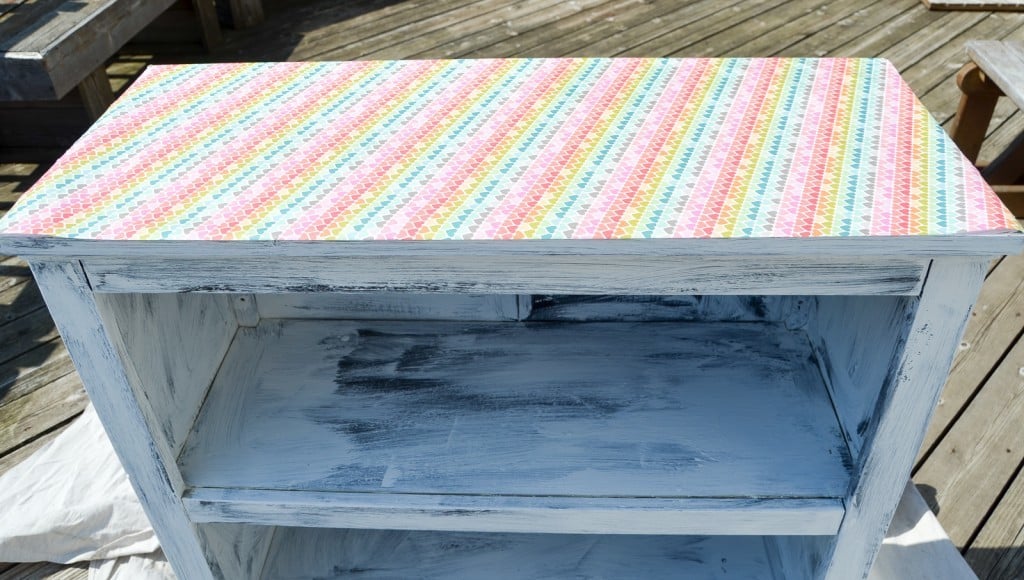 I then painted another light layer of Mod Podge on top of the paper to not only seal it, but to allow the stencil masks to be easily removed. Once the Mod Podge was dry, I placed the stencil masks I wanted to use on top. I spelled out Madeline's name using the Chalk Art Alpha, and added a heart from Everyday Words and pennants from Celebrate Shapes.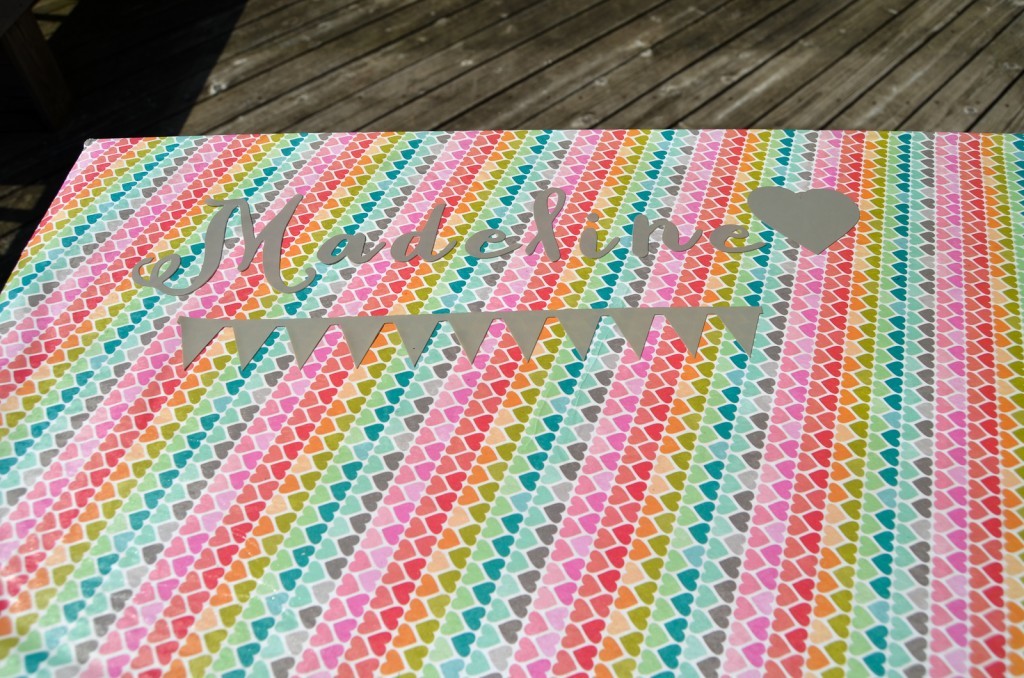 I then finished painting the bookcase, including painting over the top. I was so nervous to pull off the stencil masks!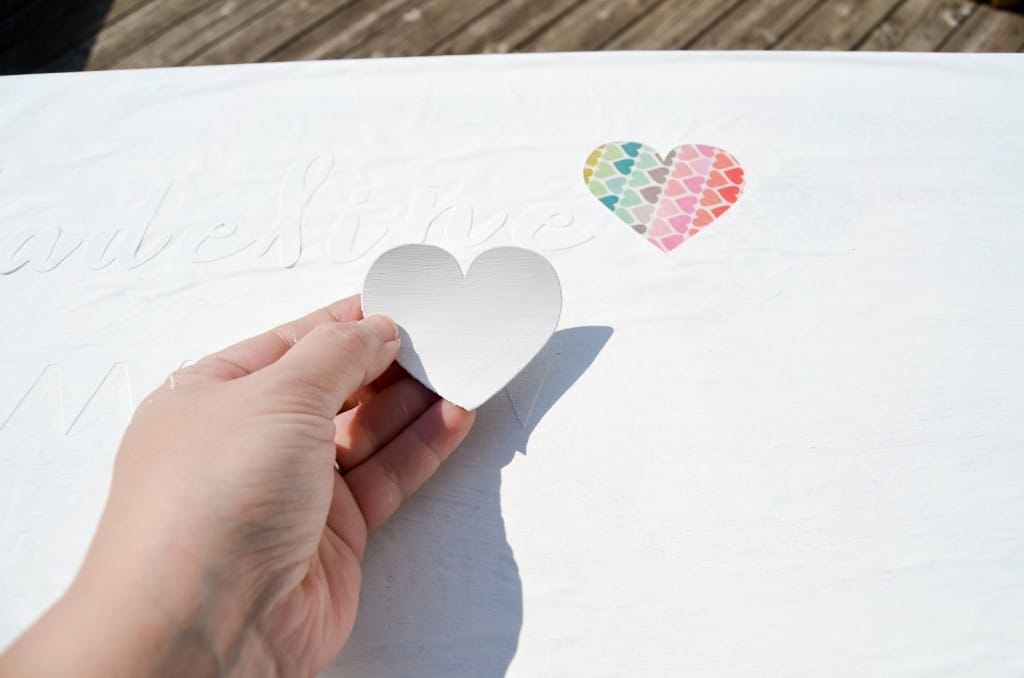 I didn't need to worry. They came off easily and those happy hearts were peeking through.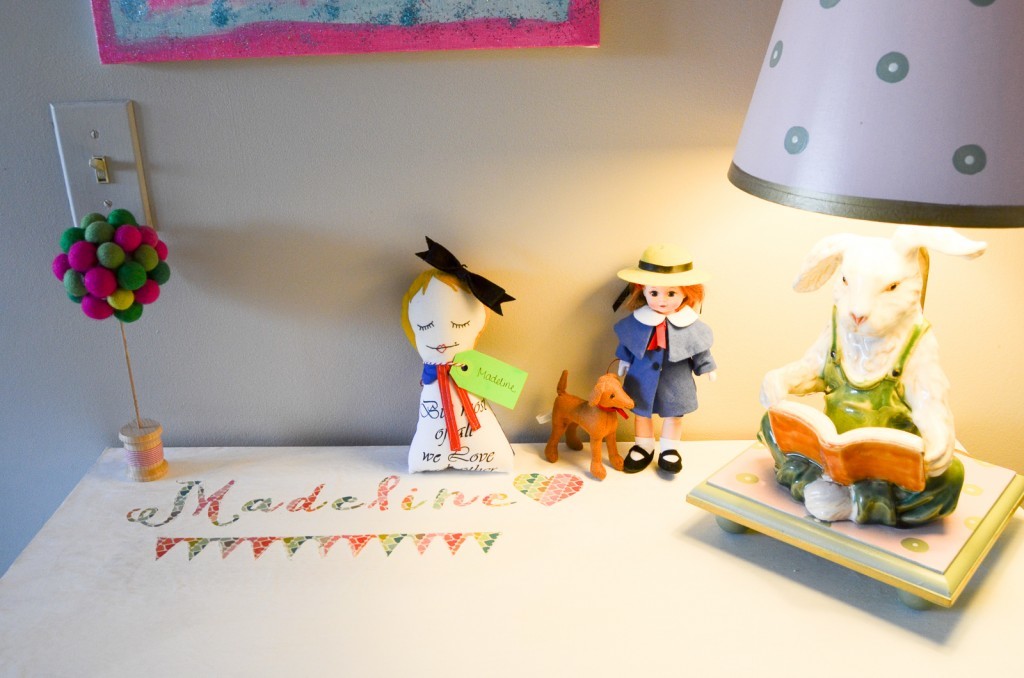 I'm pretty tickled with how this Stencil-Topped Bookshelf came out, but more importantly, Madeline absolutely loves it. You can see that she's also taken my Fabulous Fluffy Felt Forest and one of my Felt Ball Trees. I'd take the bookshelf, but it has her name on it. 😉