I'm really excited to be joining in with Crafting in the Rain's Craft Month A-Z. I love the idea of crafting something that has to do with a letter. Some letters would be stretches for me, but when I saw that the letter F was available, you'd better believe that I jumped at it! You know how much I love working with felt, but I also had some pink cotton balls left over from my Truffula Trees that I've been anxious to use. My Fabulous Fluffy Felt Forest was born!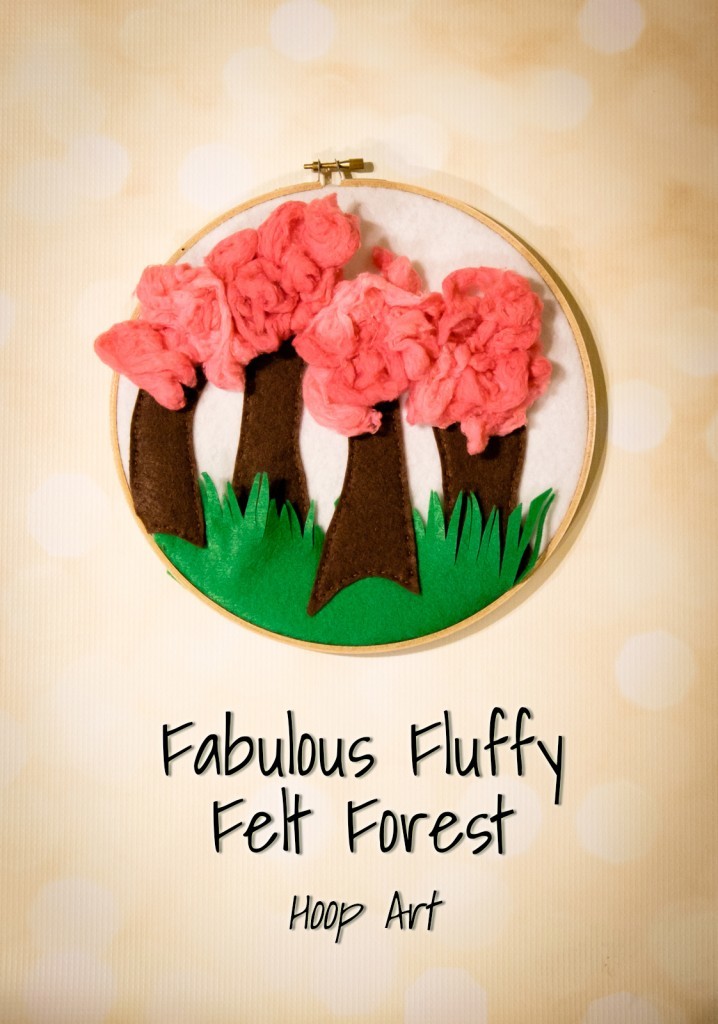 When you're finished checking out my hoop art, please take a look at all of the awesome that the beginning of the alphabet has to offer!
For my Fluffy Felt Forest Hoop Art, you will need:
white felt
brown felt
green felt
brown embroidery floss
green embroidery floss
pink embroidery floss
hoop
pink cotton balls (follow my tutorial)
Place the white felt inside the hoop. This will be your base.
Take the green felt and cut "grass." I just cut different sized spikes into it so that it reached roughly 1/4 of the way up the hoop.
Cut four tree trunks out of the brown felt. I cut them in slightly different shapes and sizes, but big enough altogether to fill the hoop.
Start stitching the tree trunks with the brown thread. I put some in front of the grass and some behind. When they were stitched, I loosened the hoop and secured the bottom of the grass inside it. I then trimmed the excess felt all the way around.
To make the "fluffy" part of my felt forest, I fluffed up the pink cotton balls and stitched them onto the tops of the trees with the pink thread. I pulled the cotton balls and only needed a couple of stitches in the middle to secure them.
I'm pretty tickled with my Fluffy Felt Forest. It's a pretty fabulous "F" craft, don't you think?!