Spring has officially arrived in Chicagoland and I am thrilled to finally be able to switch over my wardrobe to warm-weather clothes. It's skirt and dress season for me, so when my April Stitch Fix arrived with both, I knew it was going to be a great one!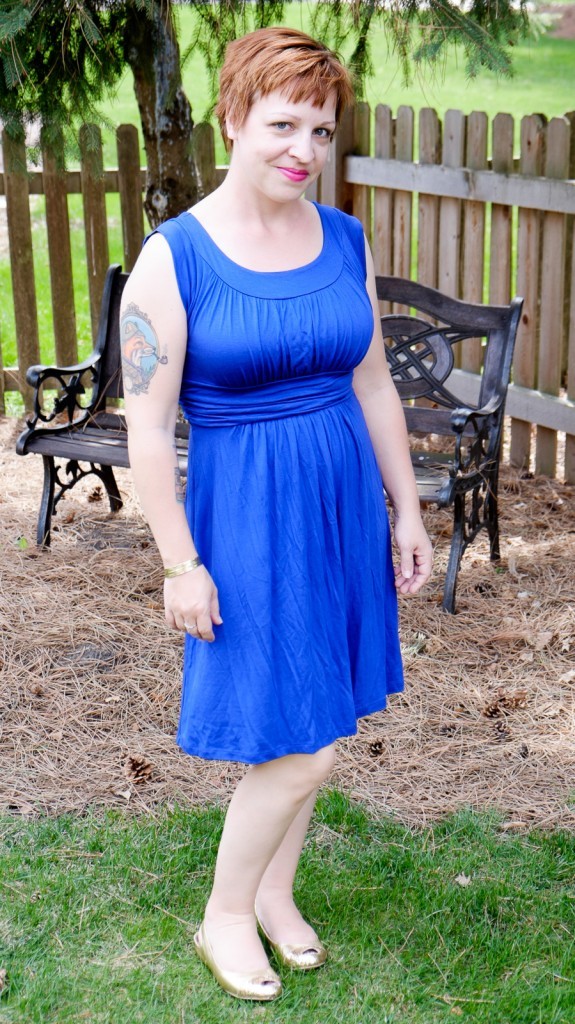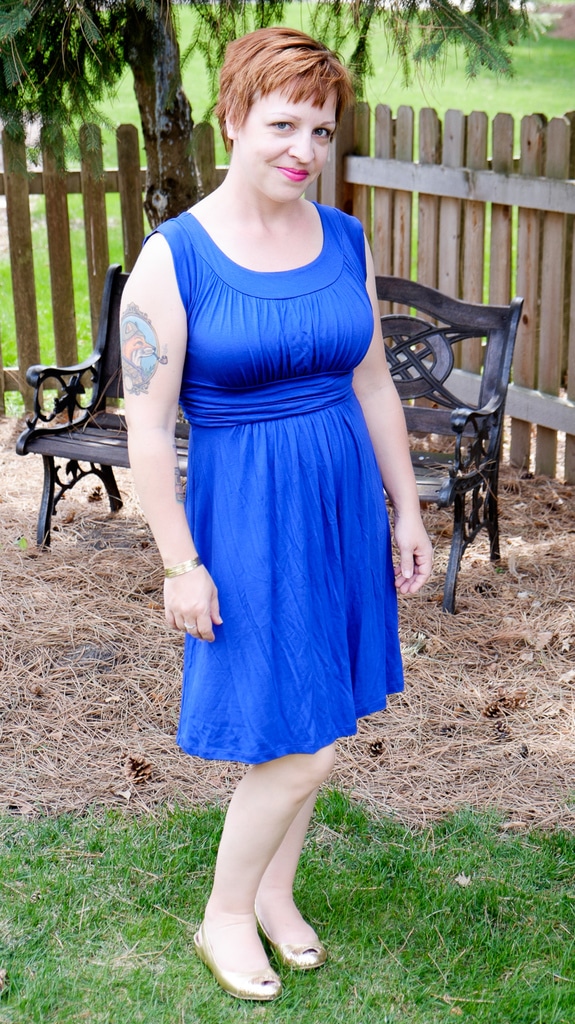 I LOVE the Kamile Jersey Ruched Detail Dress. I love the color, the cut…everything. It's comfortable and light and fits me perfectly. This dress would be fine for my day to day routine, or for a special dinner out.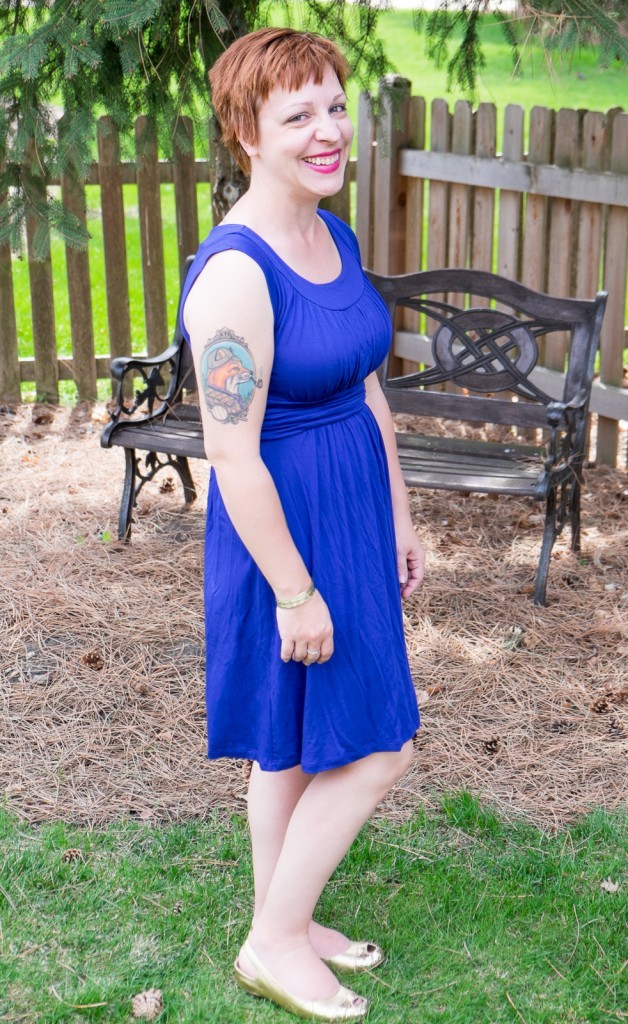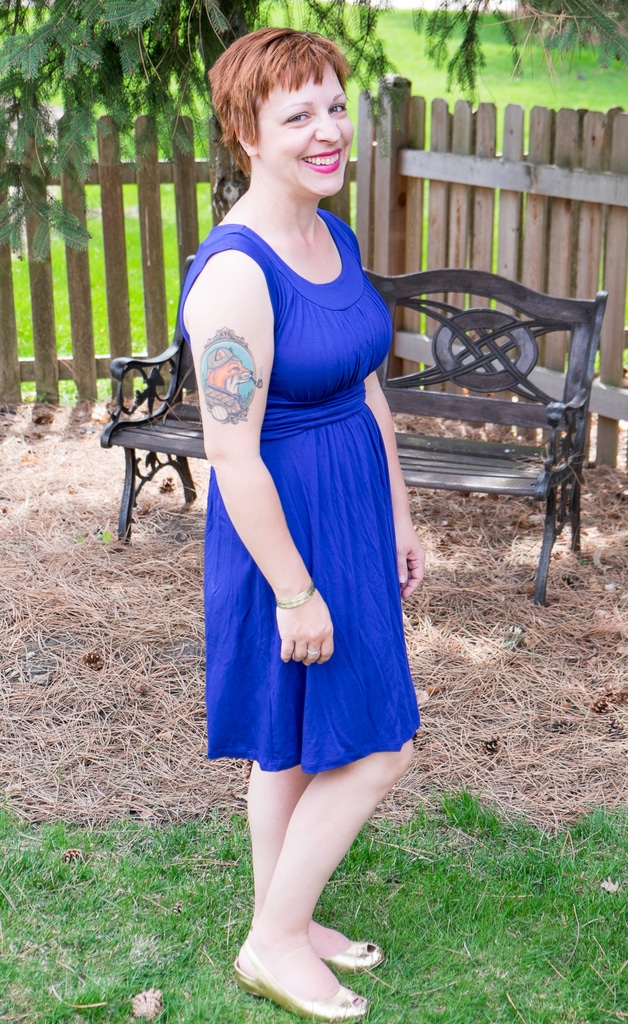 Before receiving a pencil skirt in my fix, I wouldn't have said I could pull one off. I'm curvy and short, and have never thought that either of those could work for pencil skirts. I received the Christiana Textured Polka Dot Pencil Skirt and was so bummed because I fell in love with the color and polka dots and knew that I was going to be sad that it didn't work out. I *always* try on every piece that I receive, though, because you never know. And this time I was really excited to see that it worked! It's a different shape than I've worn before, but I love it. The fabric is stretchy and comfortable and classy. I'm so tickled that my stylist had me try something totally new because I never would have tried a pencil skirt otherwise.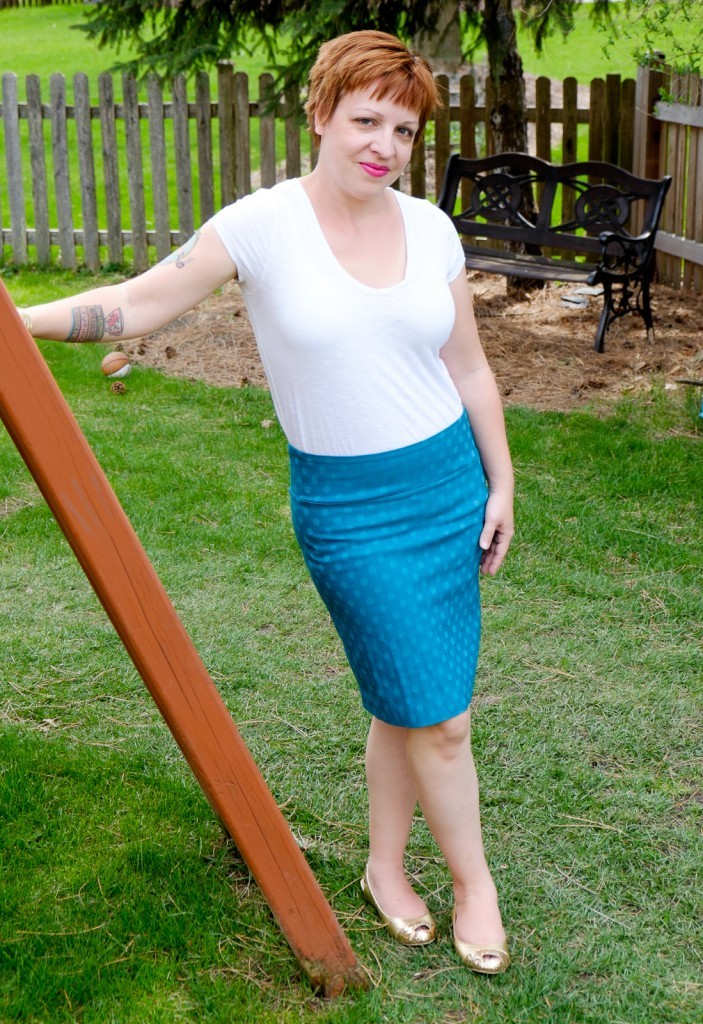 I love Emer pants. I really do. They're so comfortable and I love how they look. I received the Emer High Waisted Cropped Trouser in petite, and while I still love the fit and it's still super comfortable, in this case I'm sending them back. I have so many black pants (mostly from Stitch Fix!) and I just don't need another pair. If they had been a color or in a print, I would have kept them. I'm definitely making a request for next month.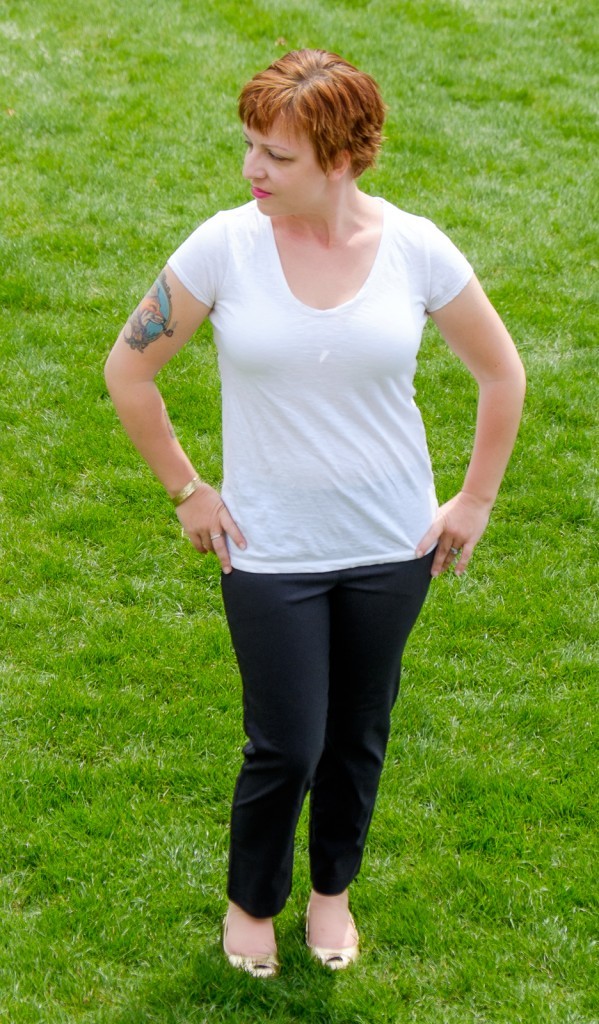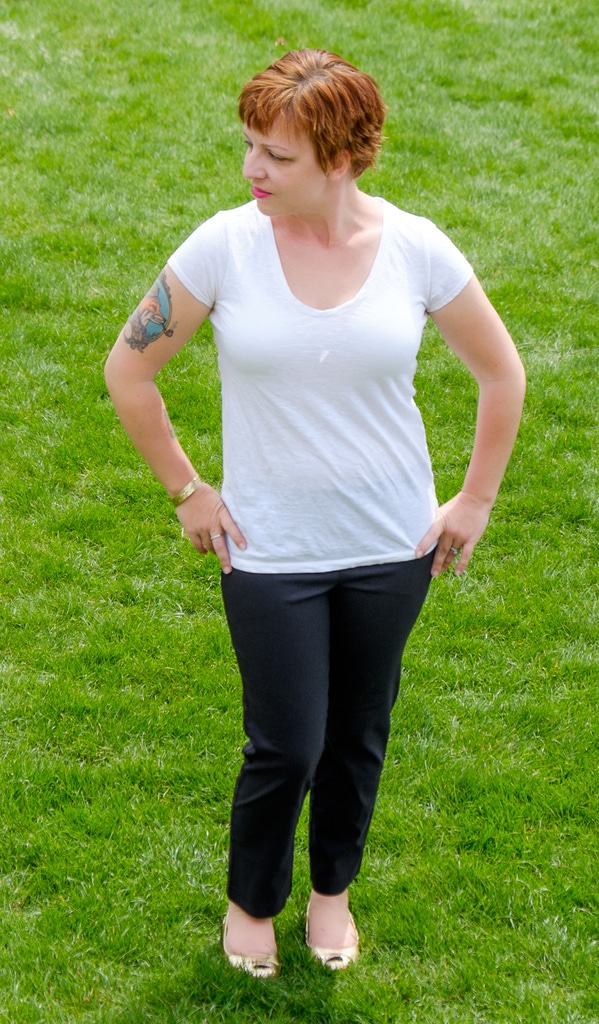 I had seen the Alessia Skirt on the Stitch Fix blog and fell in love with it. I had made a request for it last month, but it wasn't available. My stylist found it for me for this month, though, and I was so excited to try it on.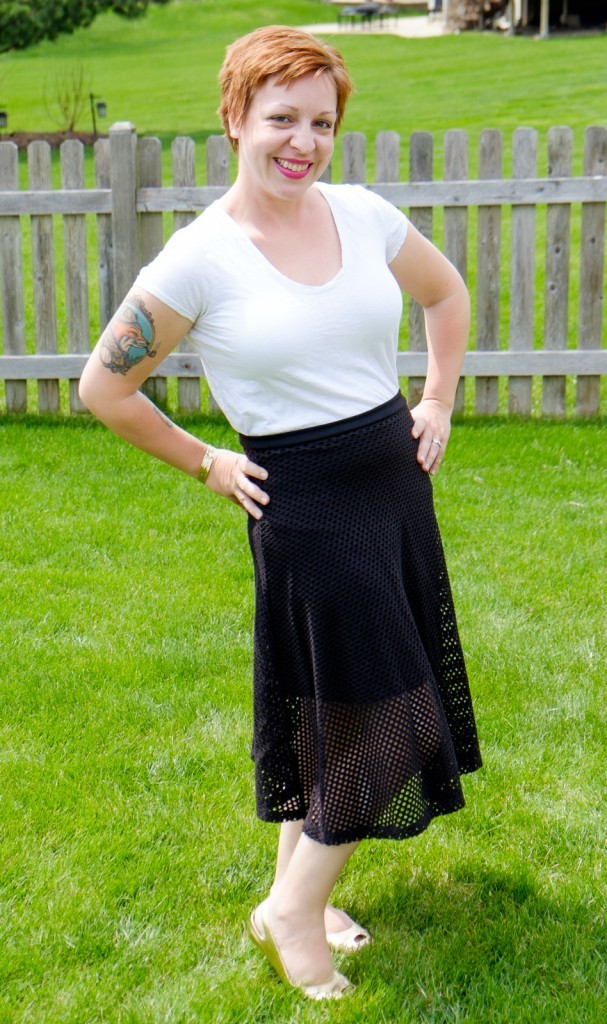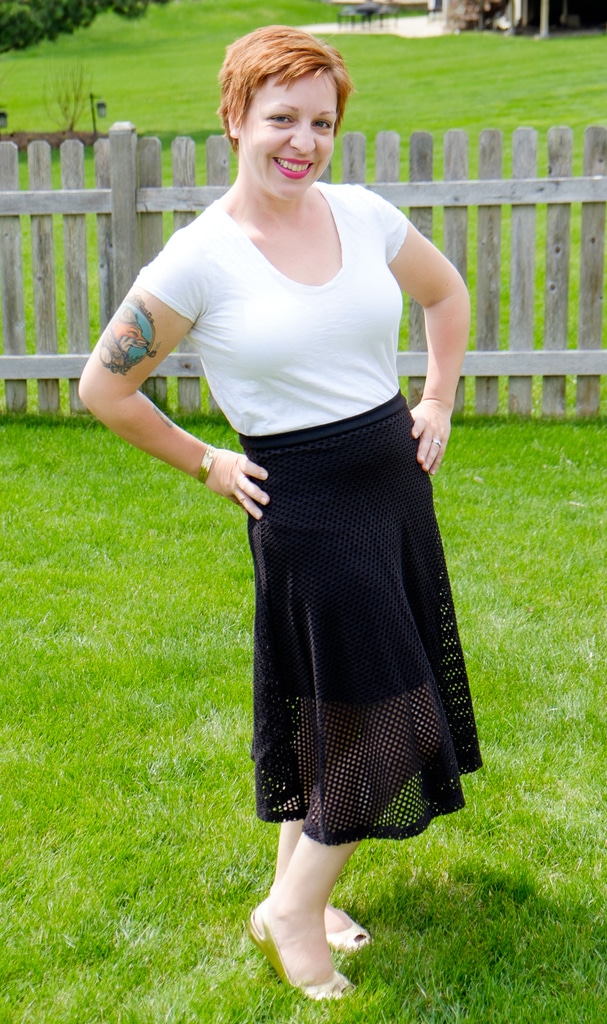 This skirt is a dream! Oh my word. It's everything I hoped it would be. Classic, but with that funky twist that I love. It could be casual or dressy. It's both long and short because of the mesh overlay.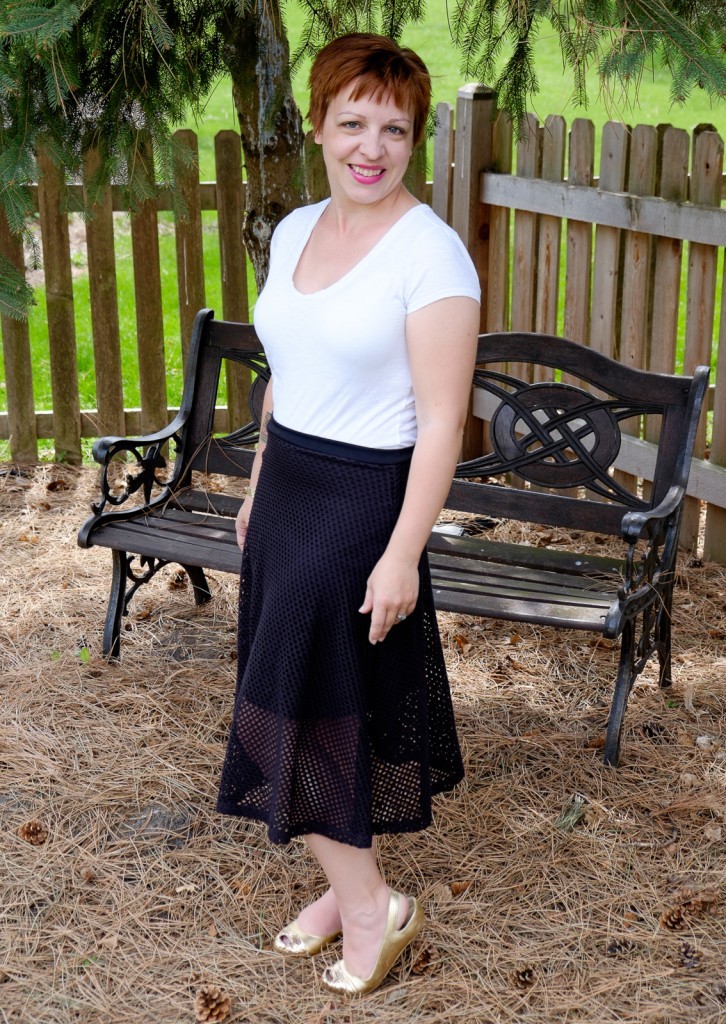 My fifth item was the Martin Mini Layered Metal Cuff. It's dainty with a bit of edge and is adjustable. I love seeing it on my wrist, and it goes with every item I received this month!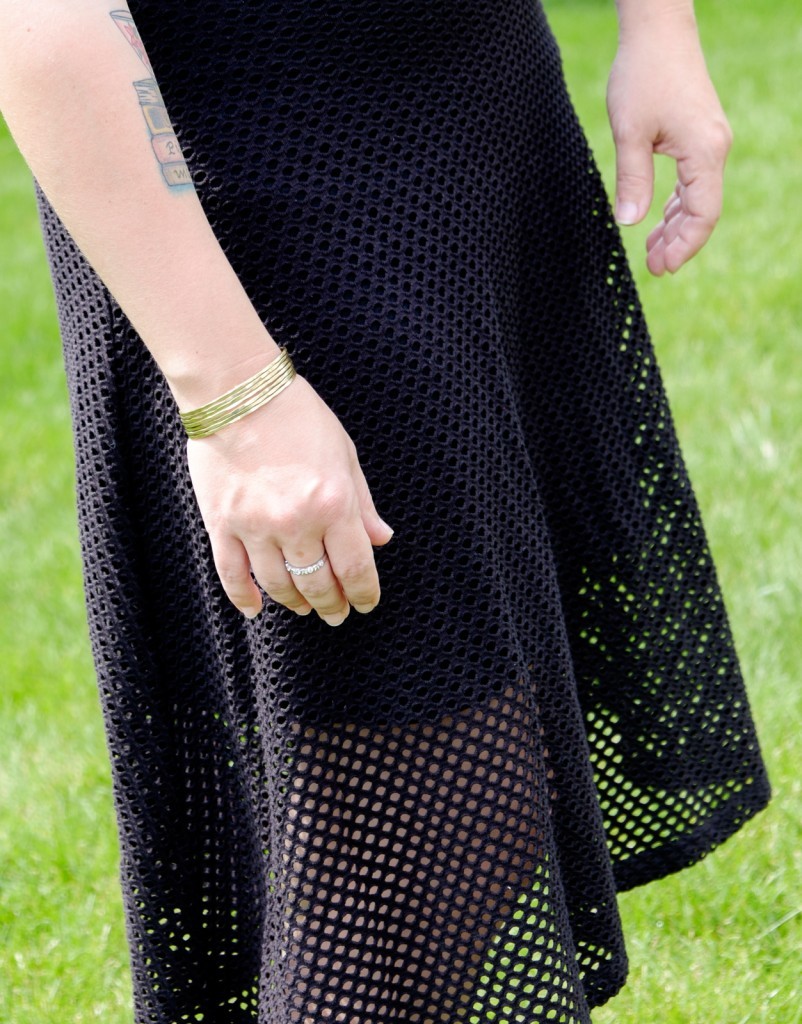 My April Stitch Fix was a big success. I returned the pants, but only because of the color. My stylist not only worked to find a previous request for me, she looked through my Pinterest boards again for inspiration. Everything I received was a direct result of requests and research. If you see something you'd like to try, make sure you communicate with your stylist via your profile where it gives you the option.
If you'd like to try Stitch Fix for yourself, I'd love for you to use my referral link!