Looking stylish when traveling without bringing your whole closet with you can be a daunting task. When we travel, we always want to look and feel our best with the outfits we wear. We definitely wouldn't want to compromise our sense of fashion just because we're miles away from our beloved wardrobe. However, deciding which clothes to take on a trip can be quite tricky. Even if you need to travel light, you'd still want to  include comfortable day clothes as well as outfits for nights out. Worry no more by checking out these essential travel tips to help you travel light while staying in style.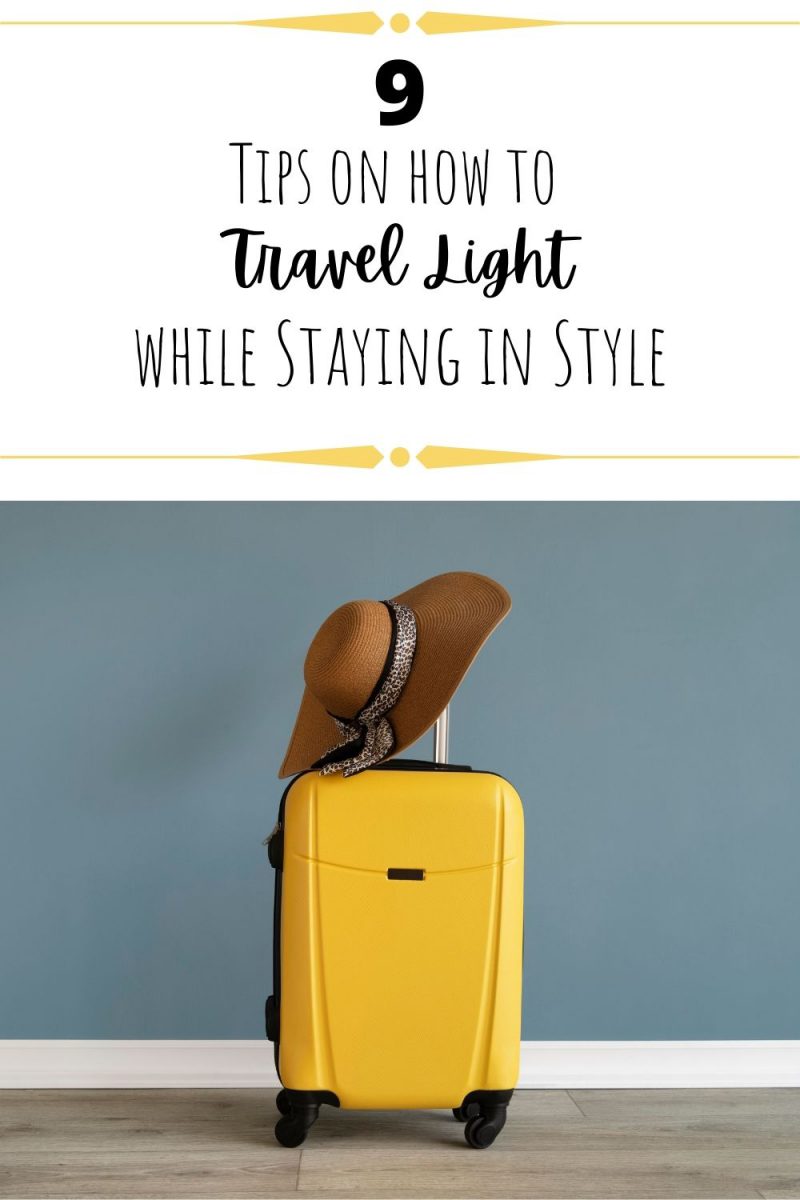 Versatility is Key
Consider how a single piece of clothing works well with other clothes. For example, a pair of black cigarette pants can be the perfect match to a button-down shirt and some comfy sneakers for an effortlessly chic day wear, or partner it up with a lacy blouse and sassy heels for a romantic dinner. Emphasize mix-and-match when deciding which tops and bottoms to pack.
Go Dark
Dark neutrals would be the best color theme for a minimalist travel wardrobe;  Think dark brown, charcoal gray, navy blue, and of course, black. With dark colors, you can instantly become stylish—plus you never have to worry about stains or visible dirt that may keep you from that polished look you're going for.
Nevertheless, don't let this color scheme guide stop you from choosing other colors that you may be more comfortable with. Just remember the 3-color palette rule so as not to overwhelm your suitcase with clothing that you won't be using.
Go Bold with Accessories
Since your travel wardrobe may be composed of just a few, well-selected functional pieces, remember to accessorize! Level up your basic tee and jeans with a statement piece, such as a bright red chunky choker or an eye-catching yellow scarf. Remember that any statement piece can change the look of your whole outfit. Choose classy and bold accessories to take your getups from drab to fab.
Hello, LBD!
The perfect little black dress will take you from morning to night looking as chic as ever. Dress up with fancy heels or dress down with classic ballet flats. The classic LBD will make you feel put-together without looking like you invested so much time and effort in dressing up.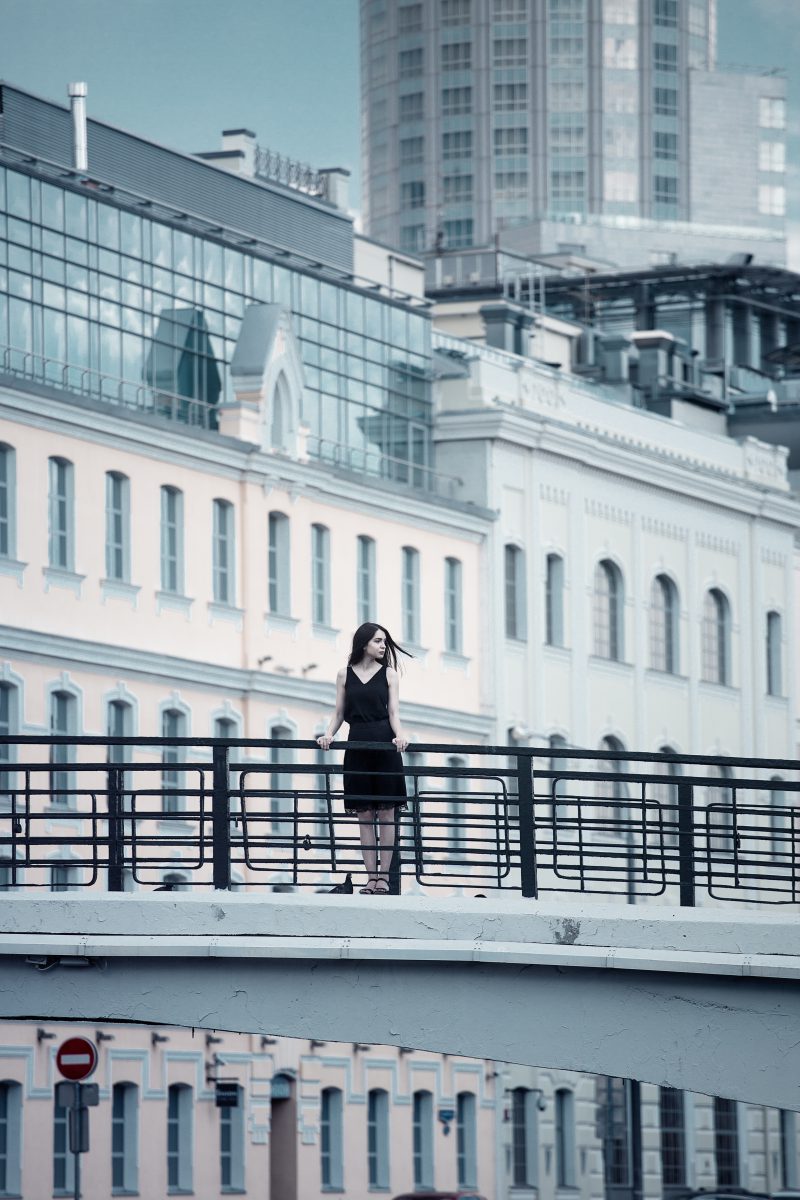 Roll, Don't Fold
Tightly rolling clothes lets you avoid the huge gaps that are created when folding. This smart way of packing not only gives you more luggage space but also results in fewer creases in your clothing. Yup, there's absolutely no need for that travel iron!
Shoe Comfort is Crucial
What could possibly be worse than to be in pain while wearing ultra-stylish but agonizing shoes while vacationing at your dream destination?! Always make sure that you bring a pair or two of the most comfortable shoes you have. This also means not purchasing a new pair just days before hopping on the plane. Allow some time to break them in before setting off and becoming all "touristy" (which means walking for miles and forever getting lost in totally unfamiliar places). Your best bet would be stylish yet comfortable sneakers, which are now considered classics.
Chic and versatile boots can also be a go-to, as they can take you from casual to  formal in a snap.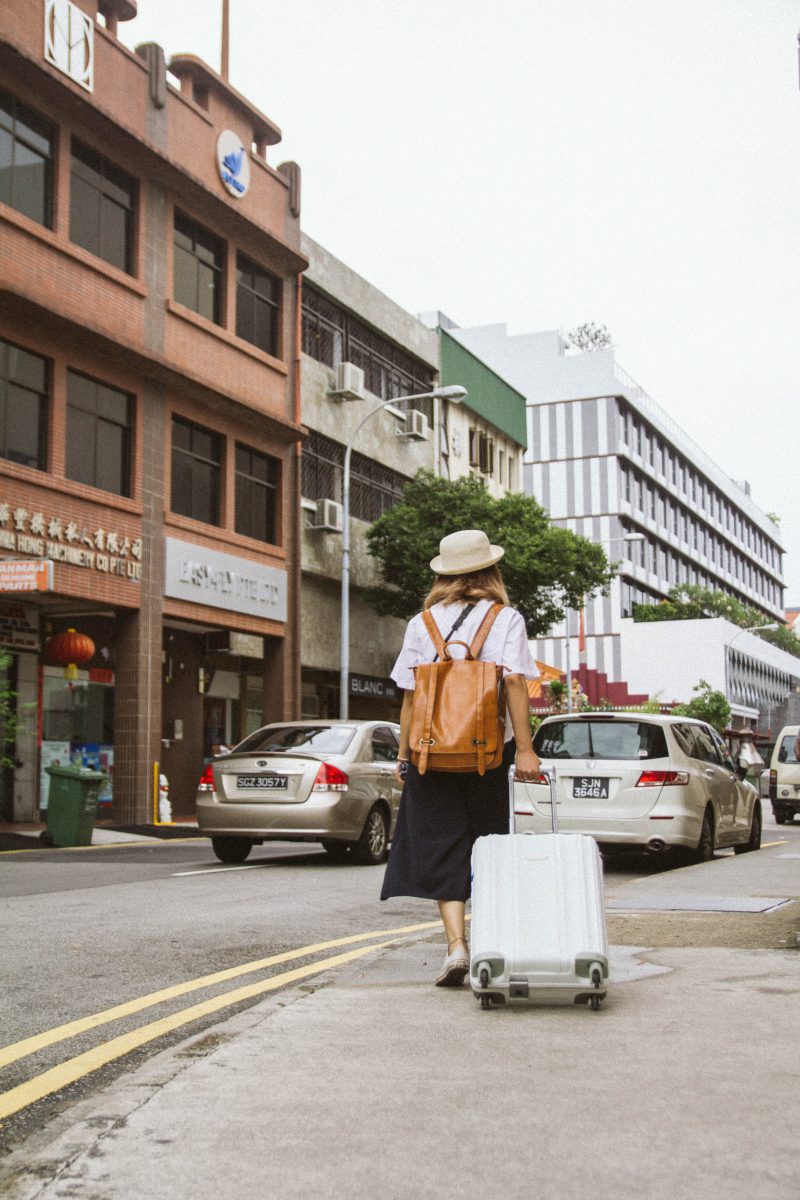 Photo-Worthy OOTD
Of course, you'd want to have your pictures taken at some point (or most likely, at every chance you get). Therefore, choose pieces of clothing that you would not mind being photographed in. Hit two birds in one stone when sharing your OOTD while posing next to an exotic view.
You wouldn't want to cringe when you look back at your travel photos just because you kind of look like a yeti in some—thanks to that hideous sweater you unmindfully tossed in your suitcase and which you just had to wear because of the cold.
What Lies Beneath
What lies beneath your stylish OOTD is as important (sometimes more important!) as the OOTD itself. The right underwear gives you comfort and support, making you feel more confident to carry off your clothes better. Be it a bra that fits perfectly or period underwear that provides more security in movement, the importance of packing the right underwear should never be underestimated.
Buy Toiletries Upon Arrival
Toiletries such as shampoo, toothpaste, and body wash can usually be bought at a local grocery or drug store. Not only does this save you valuable luggage space (which can give room to a pretty scarf or hat), but this also saves you the hassle of packing and sealing liquids that may leak or spill during transit. No one wants to open their suitcase and discover sticky liquid all over their precious things. So unless you have special skincare needs, buy your disposables on arrival.
Yes, you can definitely travel light and still look stylish. You just need a bit of planning and creativity in mixing and matching your clothes. Also, remember to be strategic when packing your suitcase. Follow all these tips and you'll soon realize how fun, practical, and fashionable traveling light can be.
Image Source: freepik.com
This article has been contributed by Katie Pierce.
Want to rent a car during your European travel? Check out these tips!