I have a large collection of pictures and prints that have just been piling up over the years because I can never find nice frames for them. Frames are usually too expensive or not really what I'm after. Enter Cut it Out. These frames are a beautifully cut blank canvas so you can create the look you want.
**This post contains sponsored content and/or affiliate links. All opinions are my own.**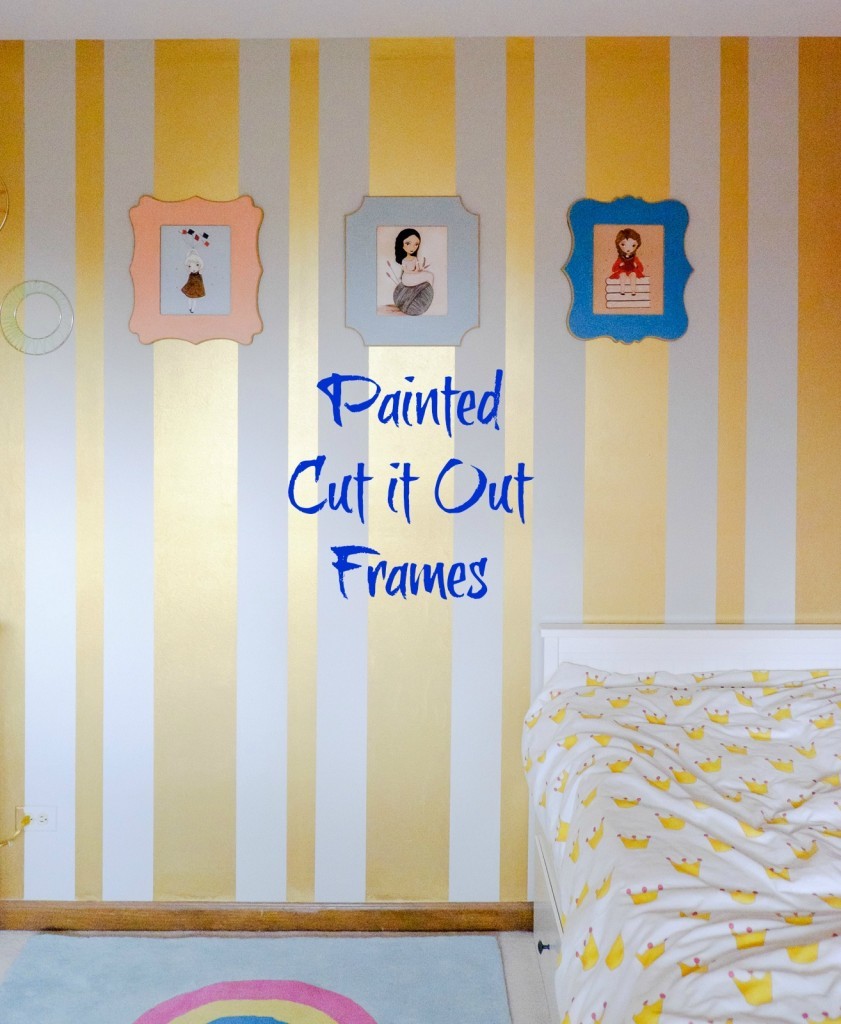 I had three prints from The Little Fox that I wanted to hang in Madeline's room, but hadn't been able to find frames that I liked. I found Cut it Out and knew immediately that they were just what I was looking for. I chose three 8×10 single layer frames in Balboa, Parker, and Chandler.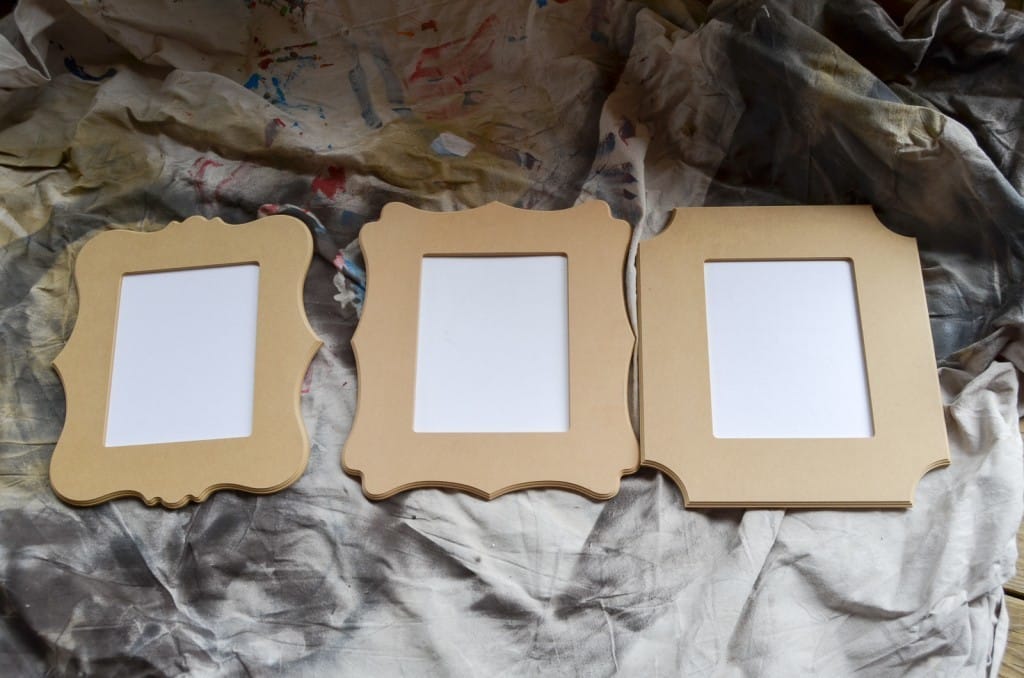 I knew that I wanted to bring in a touch of gold to play off of her gold striped feature wall.  I decided to use a combination of Chalky Finish paints and DecoArt metallic paint on my frames. The colors are Relic, Smitten, Vintage, and Treasure.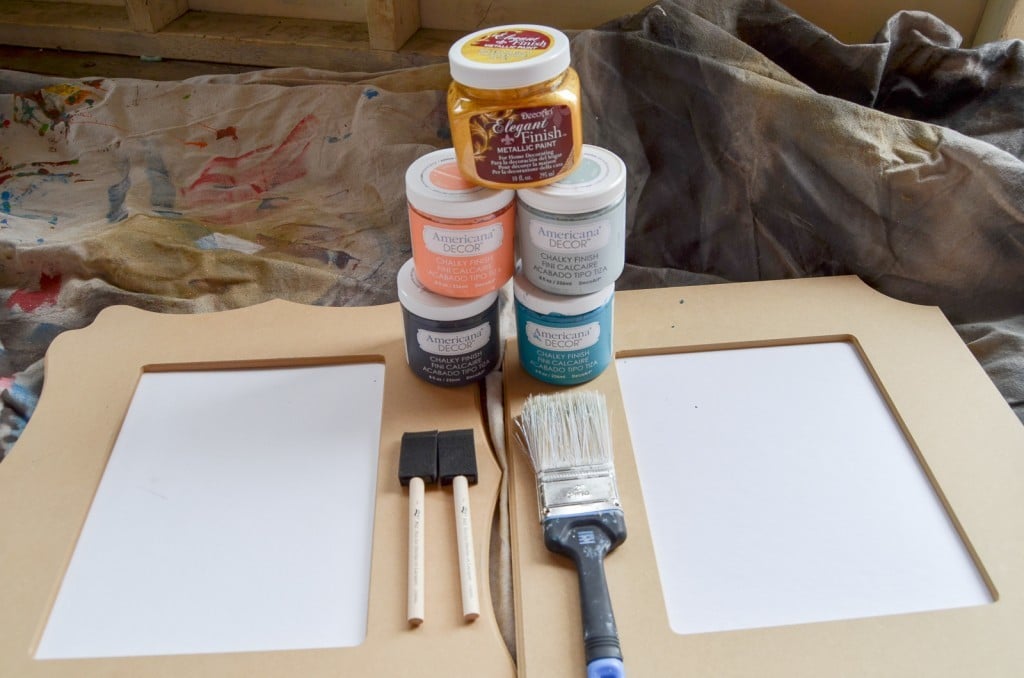 I painted the inside edge and the outside curve of the frames with the gold metallic paint.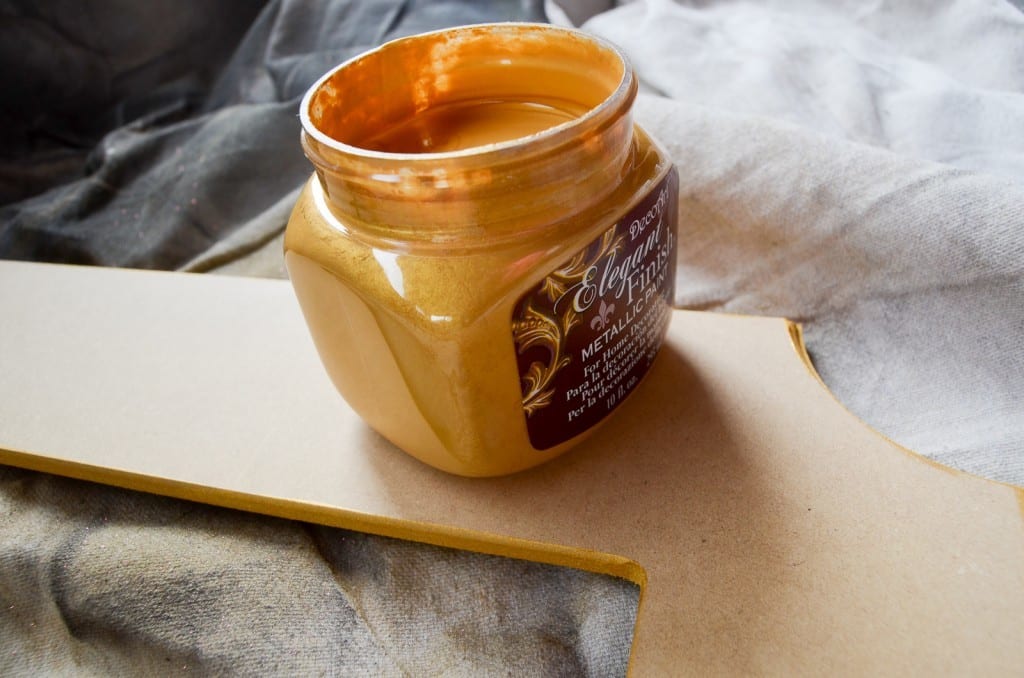 I painted the outside edge in Relic. I wanted the edges to pop against the wall.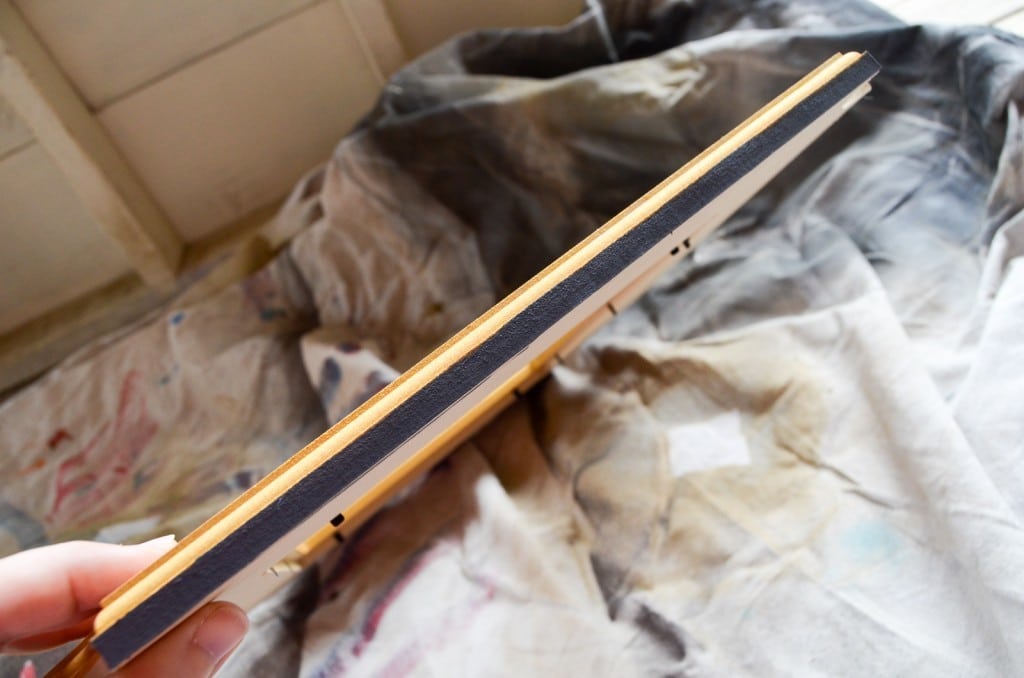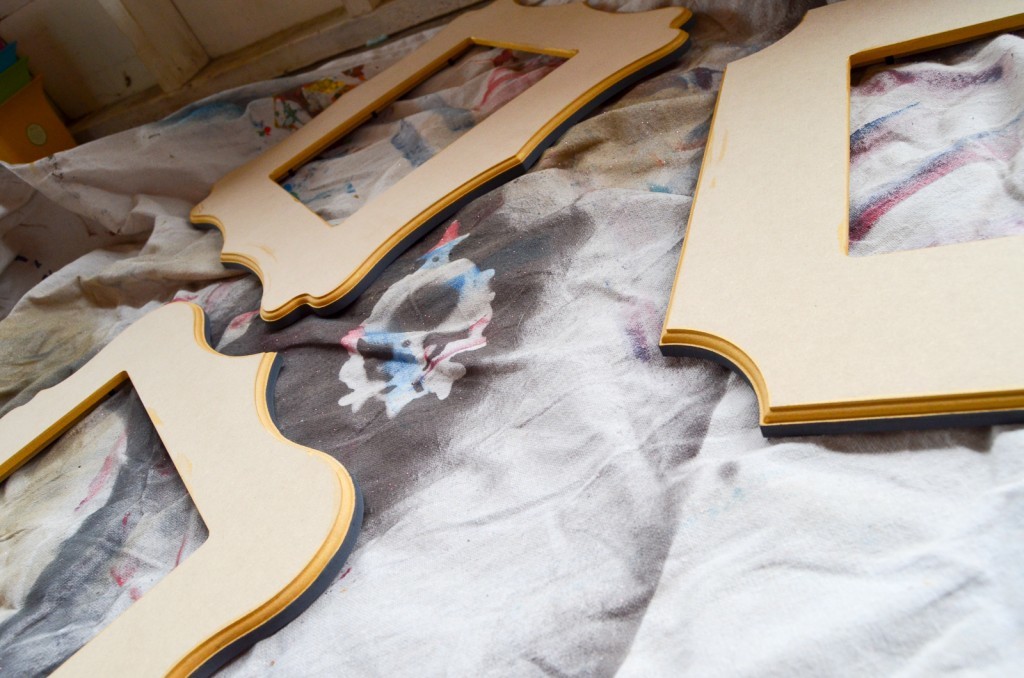 The front of each frame was painted a different color. You'll notice I used a foam brush for this project. I preferred using foam brushes because it was easy to paint the flat surfaces without bleeding over. It made it easy to get into the curves, as well. I didn't end up using the paintbrush in the earlier picture because the foam brushes were just so easy.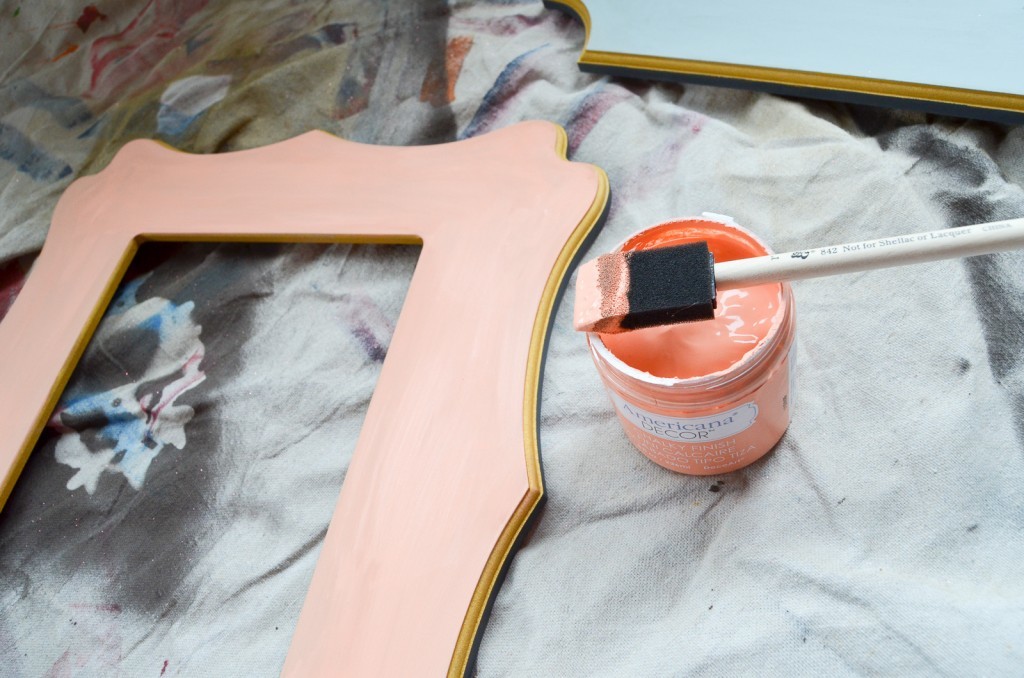 The frames were so easy to paint! I couldn't get over it.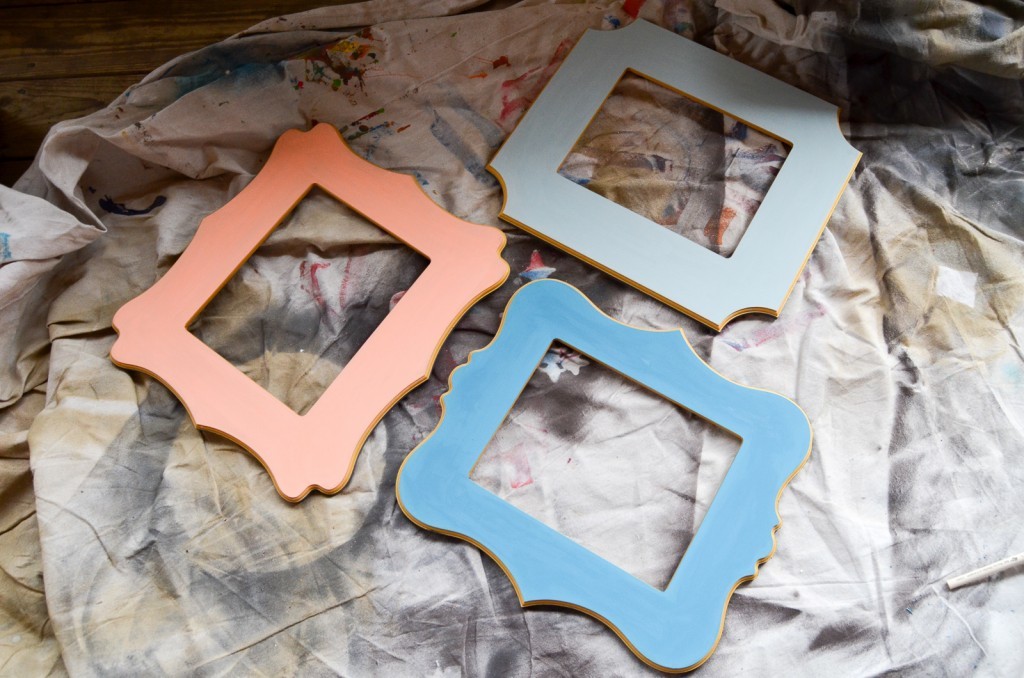 I absolutely love how the frames turned out. I was able to get the exact look I wanted.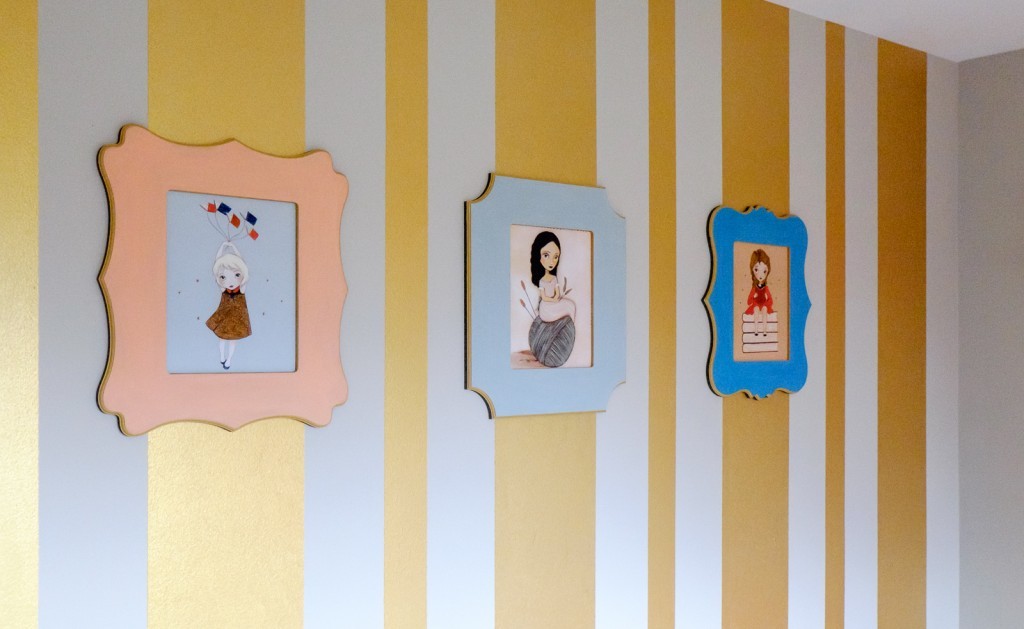 I can't recommend Cut it Out enough. I feel like I've hit the jackpot in finding the perfect product for decorating my walls. Seriously, the possibilities are endless!