There are very few things I enjoy more than decorating for Christmas. This is our second Christmas in this house, so I'm still figuring out what I want our decorations to be. We have a large mantel that is screaming to be decorated, and I'm determined to do it justice. I knew that I wanted to have a lot of white and gold, but also pops of color. I couldn't find exactly what I was after as a focal piece, but when I saw the new Jennifer Rizzo Christmas Stencil Collection from Royal Design Studio, I knew I could make it myself!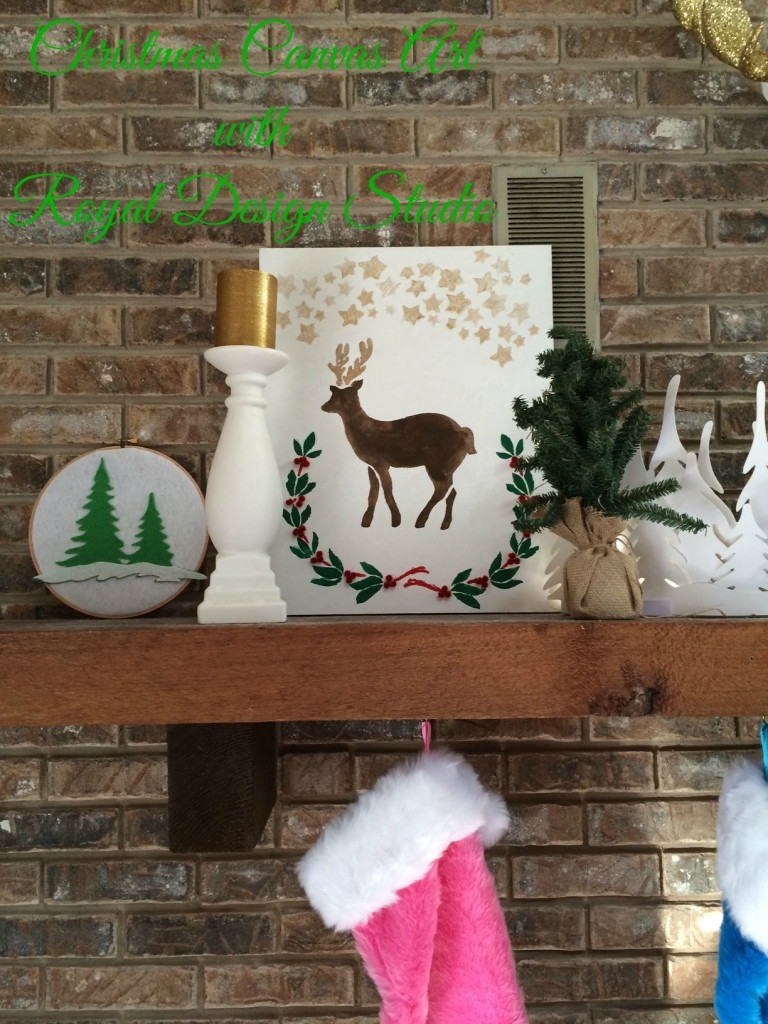 For this canvas, I used the Holiday Garland Christmas Stencil, Falling Stars Christmas Stencil, and Reindeer Christmas Stencil.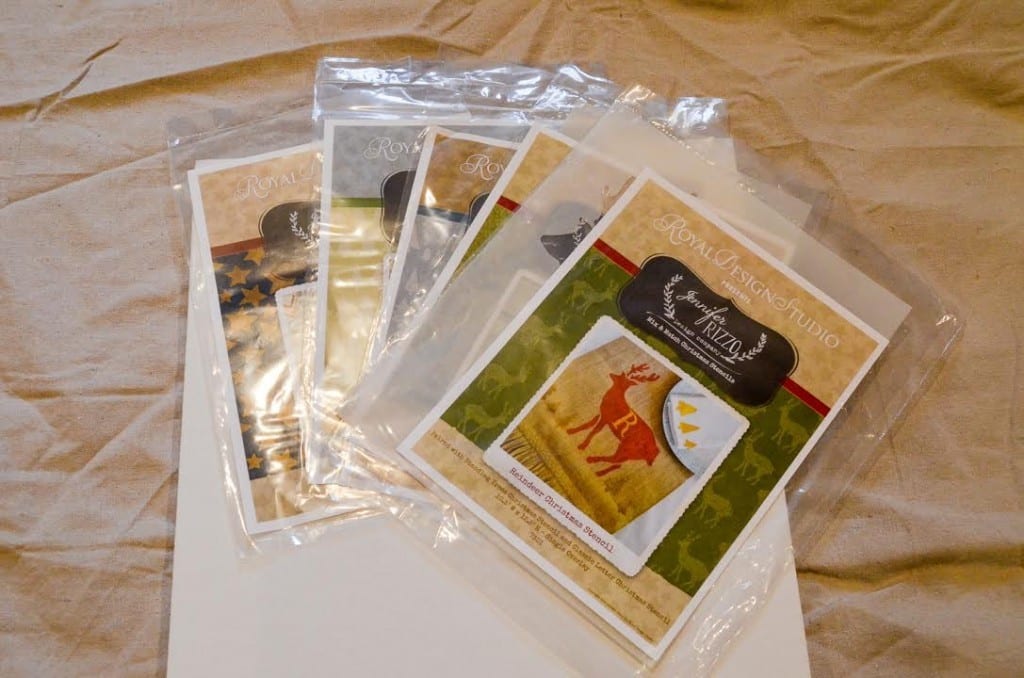 You will also need:
craft paint (I used Americana in assorted colors)
foam brush
small pom poms
I wanted a white base, but with added texture and glitter. I used both white and glittery paint to cover the canvas in swirls.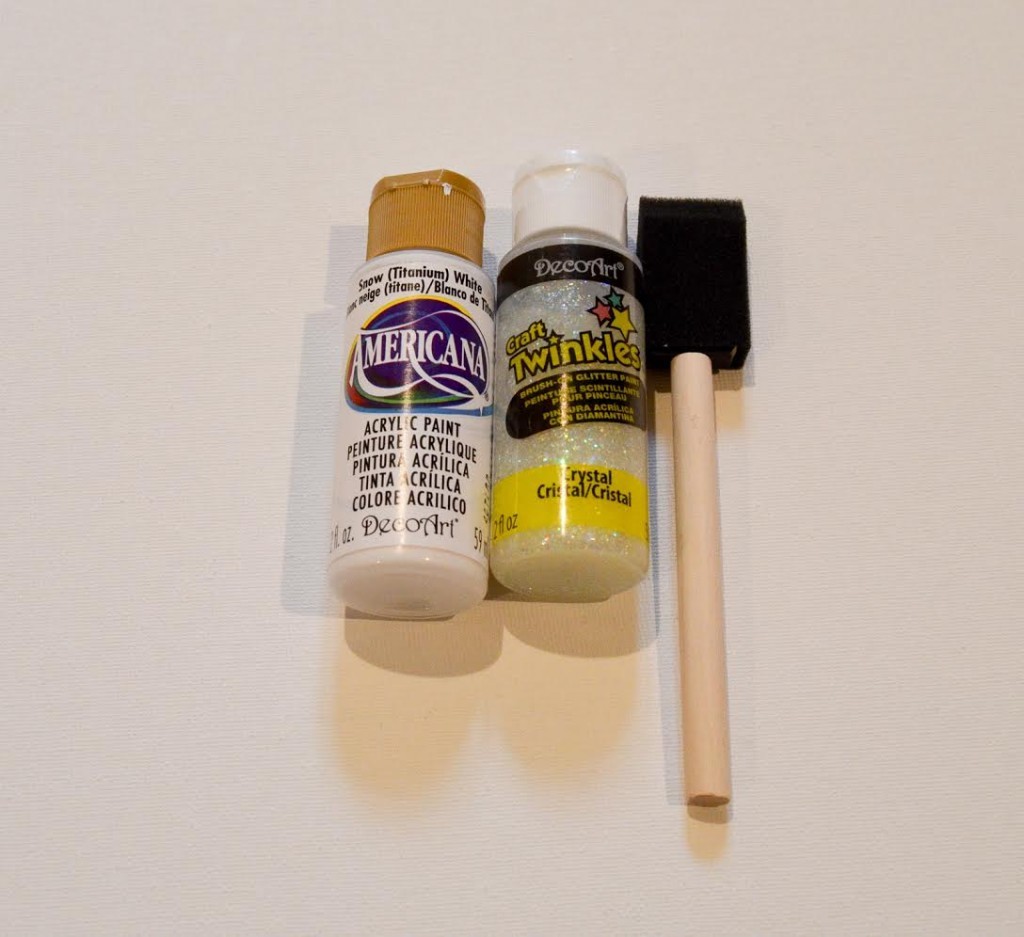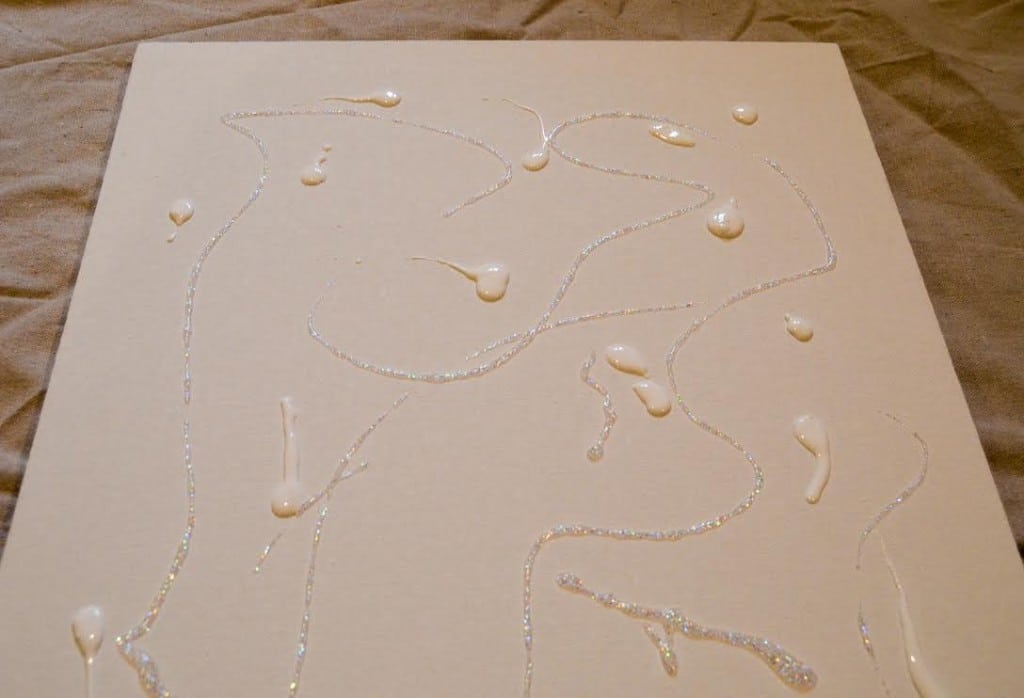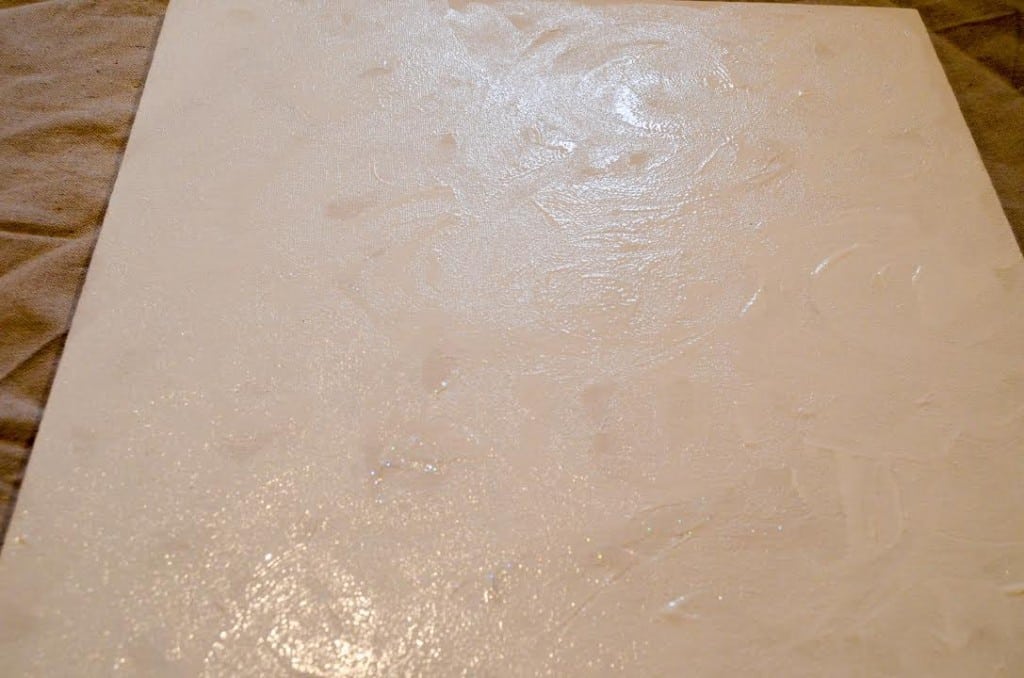 When the base is dry, tape down the deer stencil. I used a combination of brown and gold paint, using a dabbing motion to paint.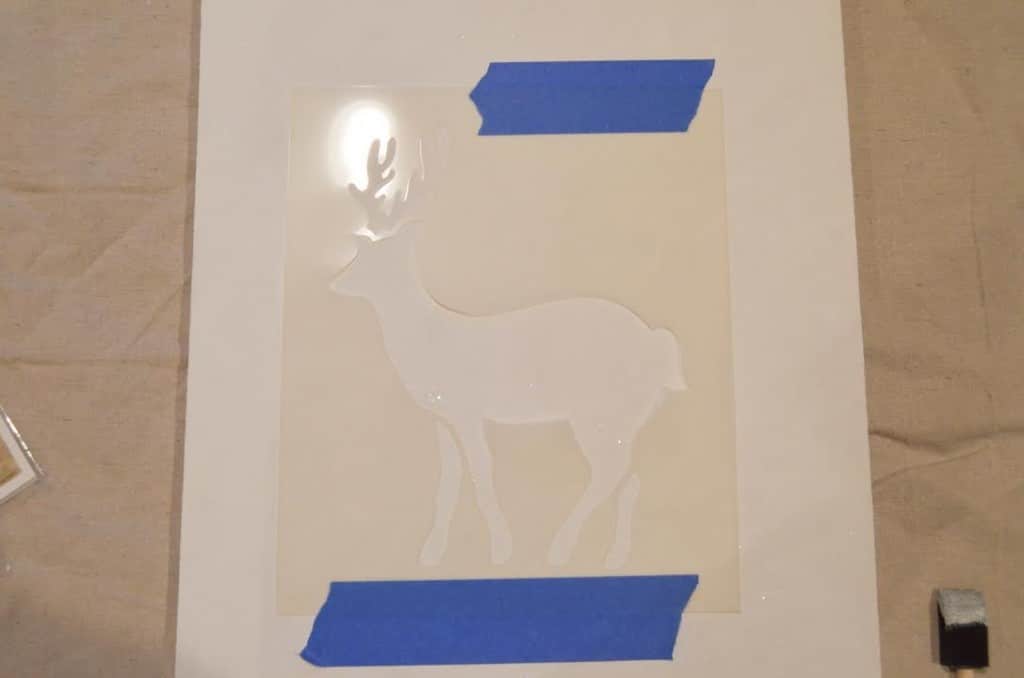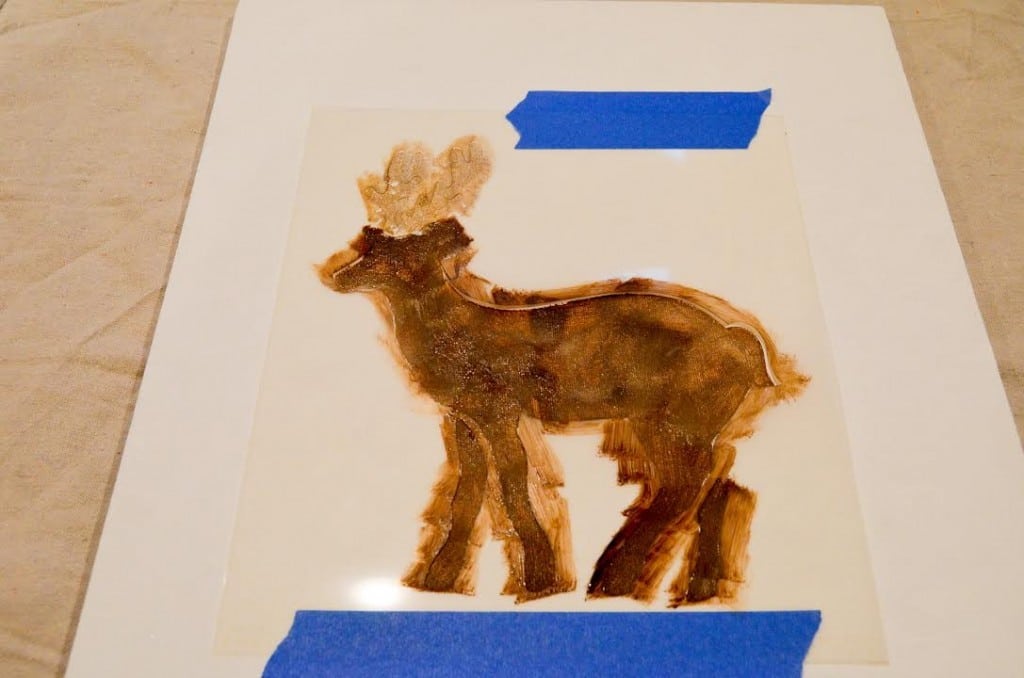 As I was waiting for the paint to dry between each step, I was flipping through Jennifer's new book, Creatively Christmas. She's created a "Very Vintage Chicago Christmas," which is just perfect for me as I'm still adjusting to the Chicago area. I love the combination of vintage and sparkle that she's created and there is so much inspiration to draw from. I'm definitely using it as I'm decorating this season and I hope my canvas art reflects some of that!
When the deer is dry, carefully tape the holiday garland stencil underneath the deer and to one side. You'll flip the stencil to do the other side. I used red and green paint for this one. I also started painting the star stencil along the top with gold glitter paint. Once each section dried, I moved the stencil to do another.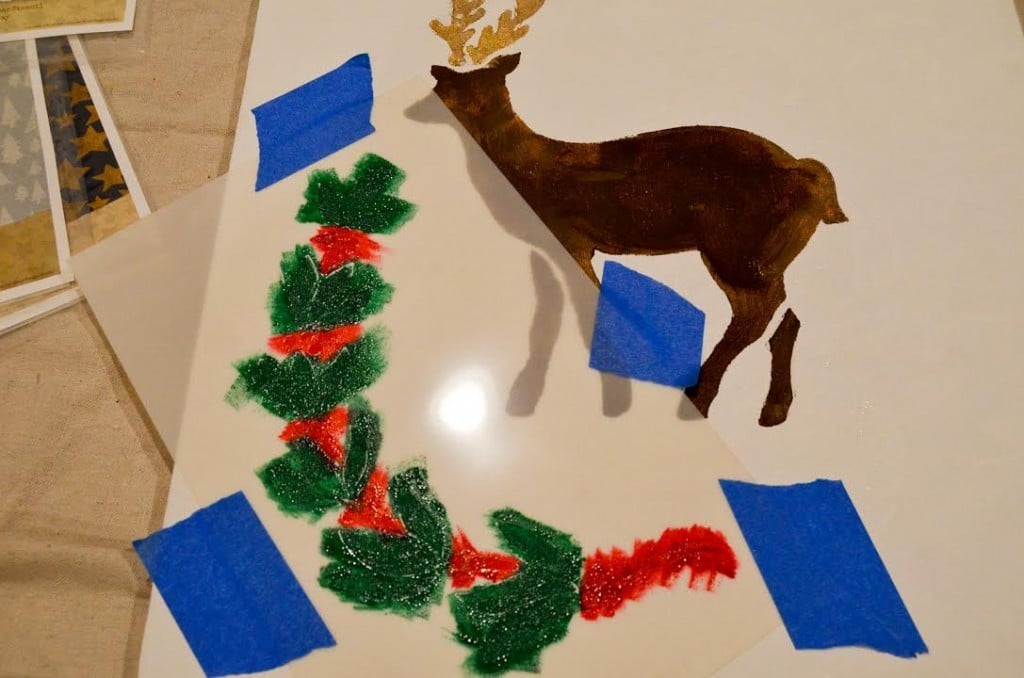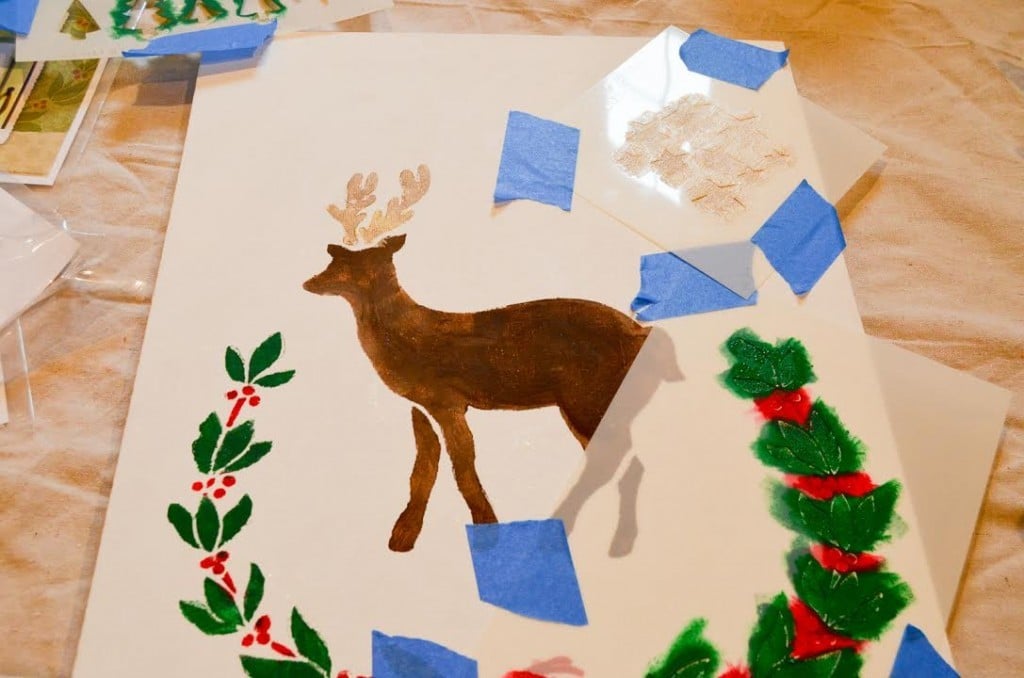 I wanted to add more texture to my canvas art, so I put a drop of glue on each berry and put on the small pom poms. I love the added element, and the stencil allowed for perfect placing.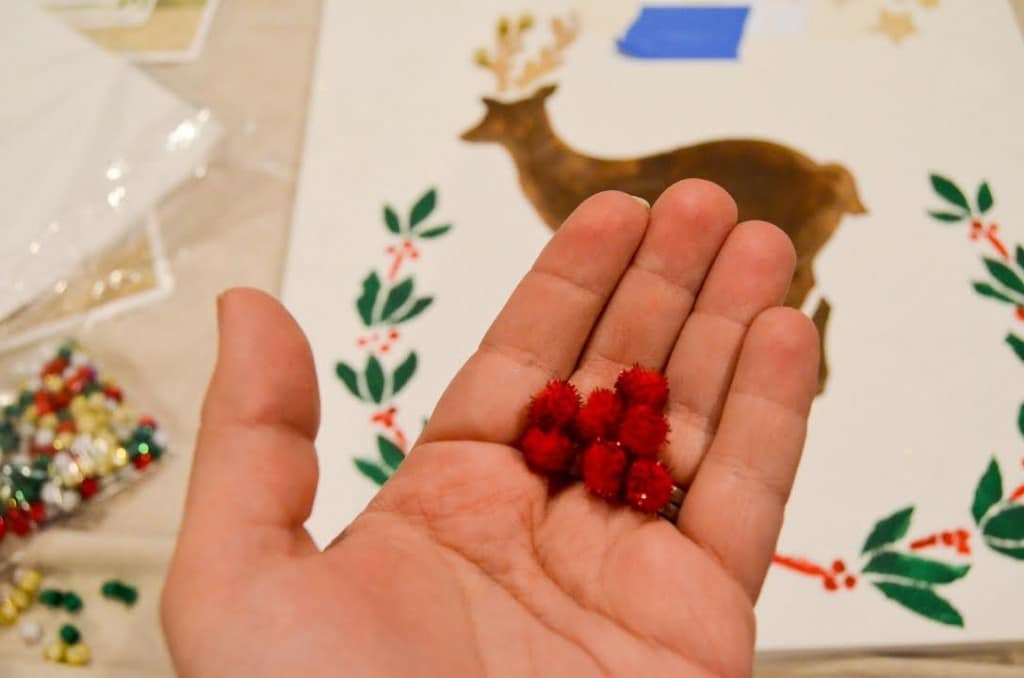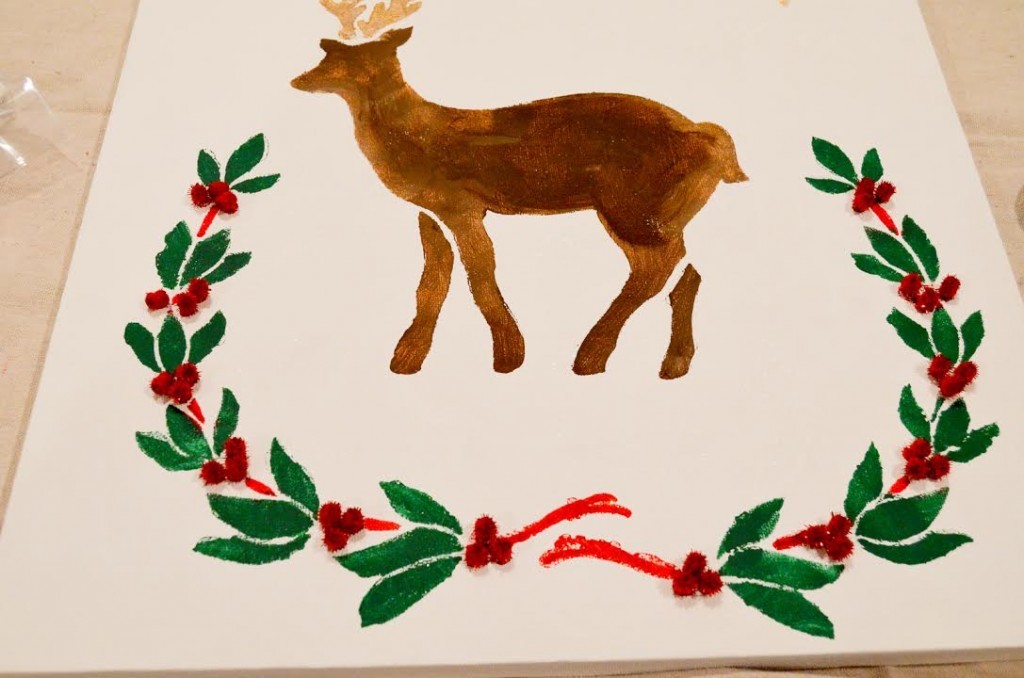 One of the really special memories I'll take with me whenever I pull out this piece of canvas art is that Pippi helped me with it. She helped with some of the painting and putting the pom poms on. She also took some pictures as I was working, like this next one. She's a pretty good photographer! You may also notice a sneak peek of another project using these stencils…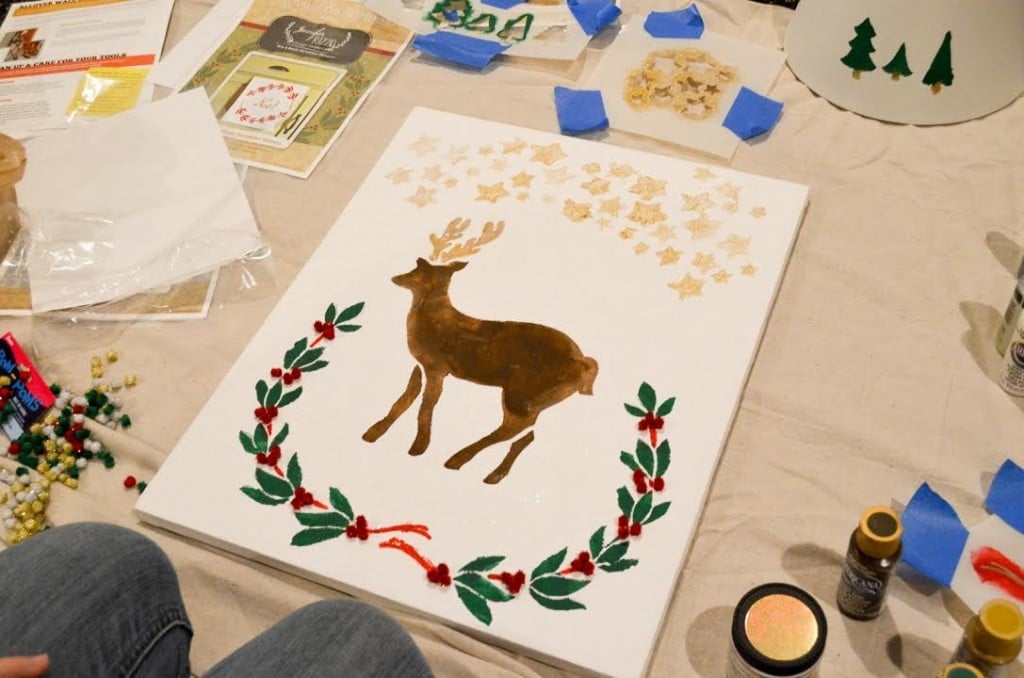 I love how this Christmas canvas art pulls together the vintage-inspired and sparkly look I was after. It's the perfect addition to our mantel.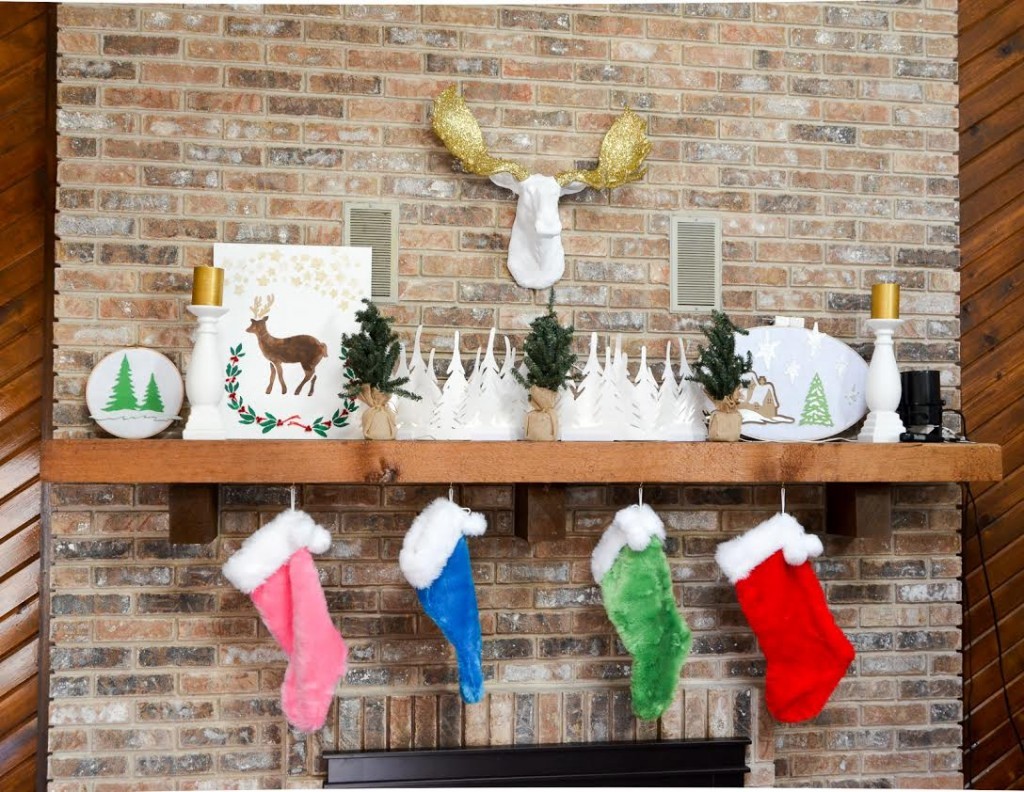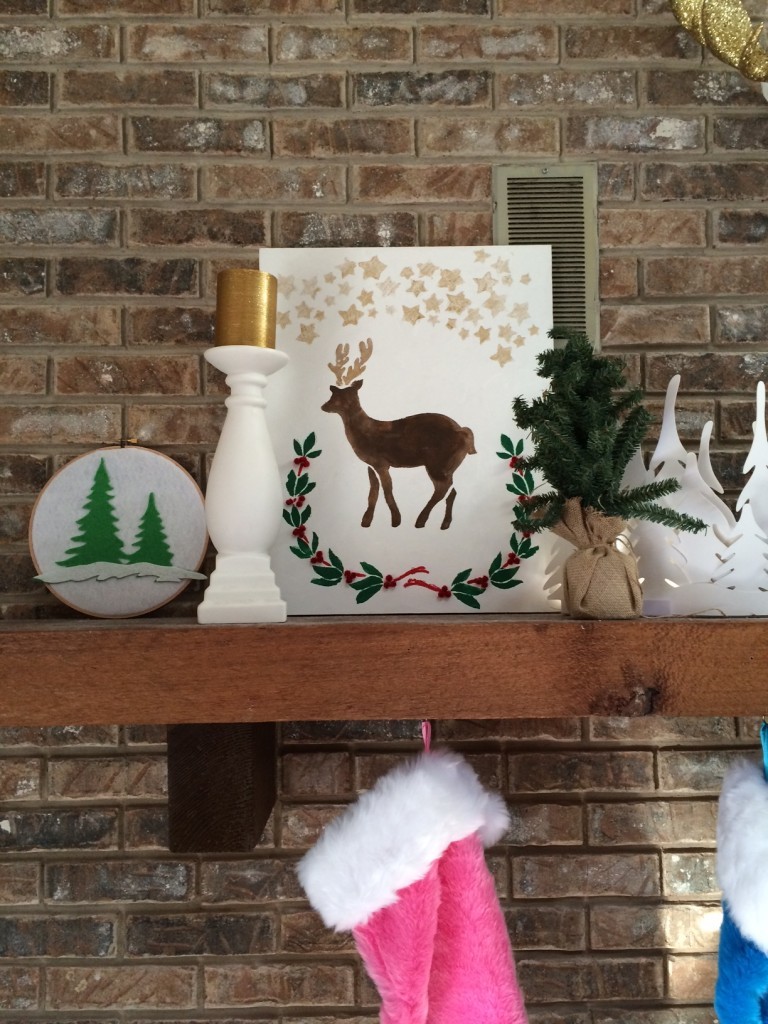 This post contains affiliate links. I will make a few cents if you purchase using them. I only share products that I use and love.