Fall always feels like the shortest season to me, which is really sad since it's my favorite. I love the colors, sparkle, and light of autumn and felt the urge to create a wreath to reflect that, along with the more rustic look that I've always associated with the season. I first shared this Rustic Glam Fall Wreath on My Craftily Ever After and now it's come home.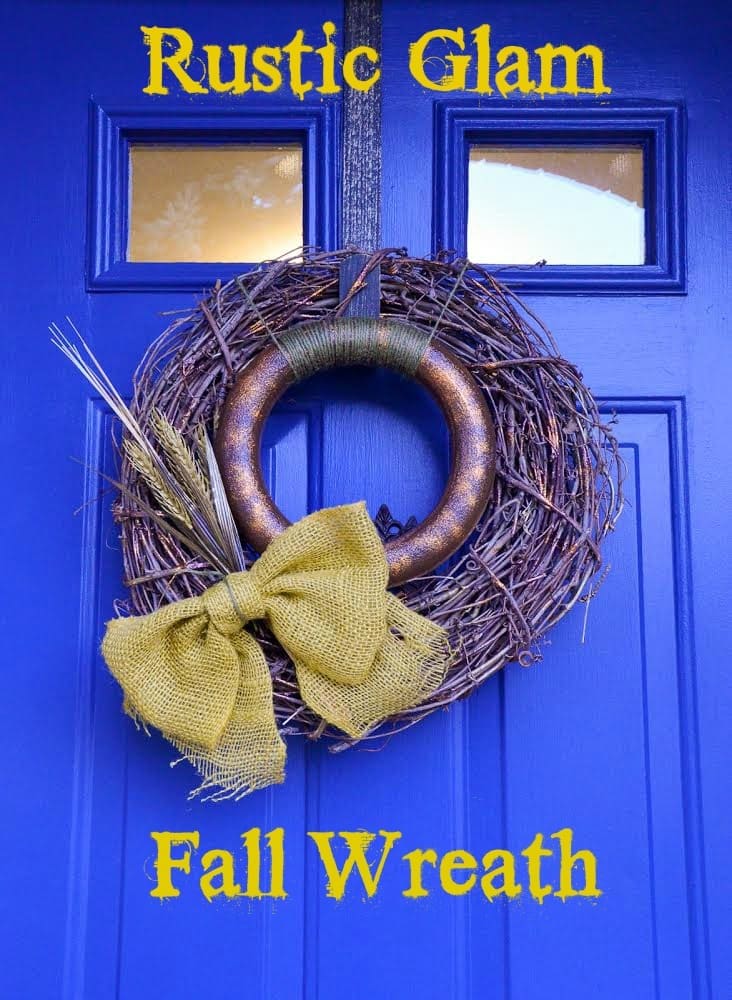 For this project, you will need:
18″ grapevine wreath
10″ smoothfoam wreath
brown craft paint
gold craft paint
bronze/gold/copper glitter
Mod Podge
foam brush
twine
burlap ribbon
fake wheat (real would be awesome if you can get it!)
Paint your styrofoam wreath with the brown paint. I used two coats to get a solid coverage.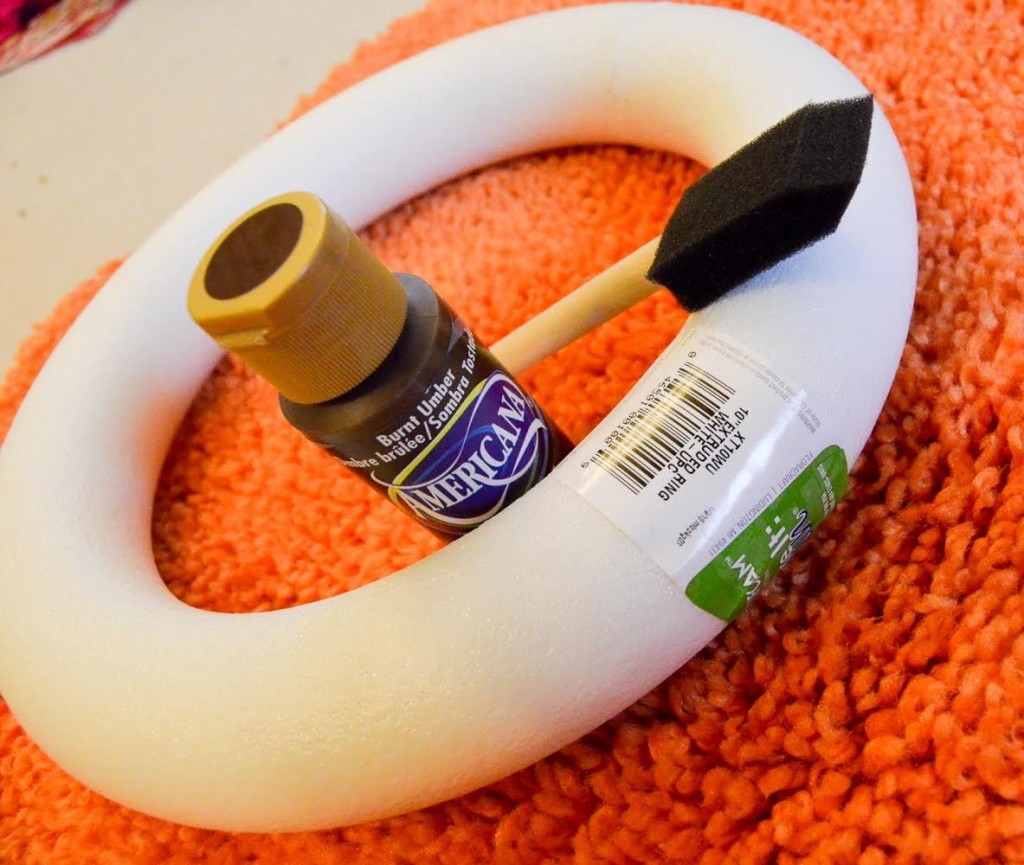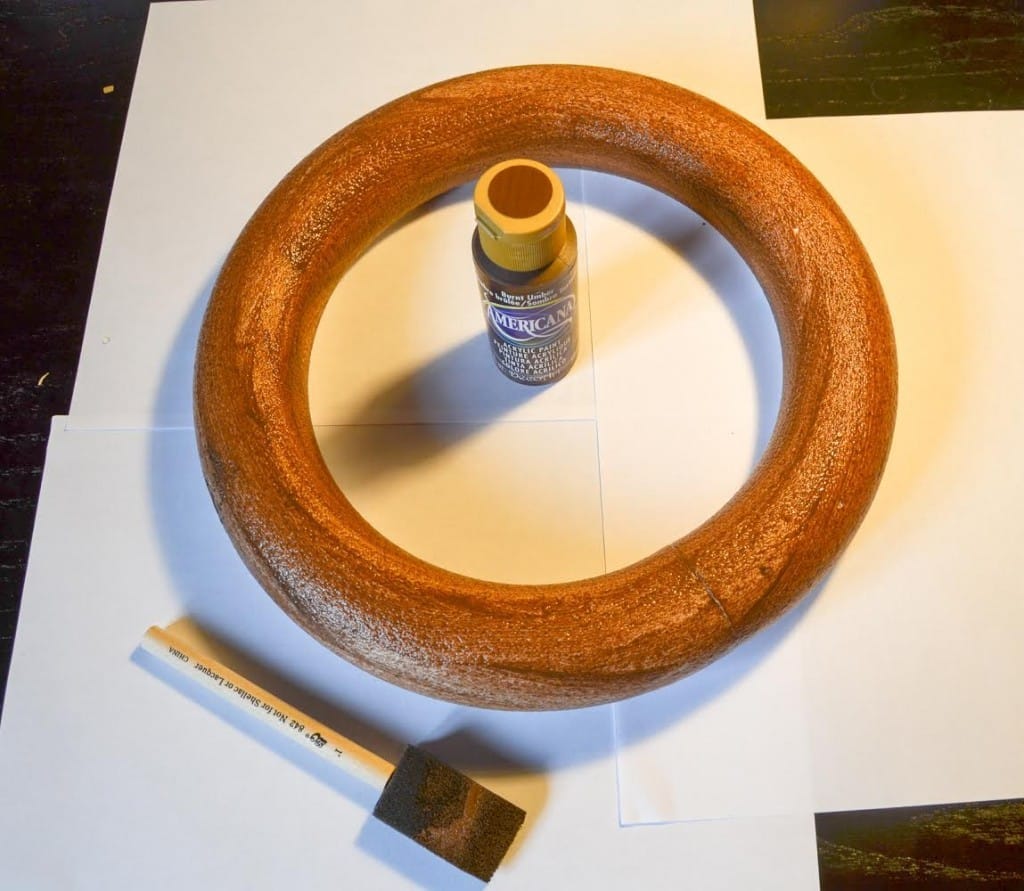 When it's dry, paint some Mod Podge over it. Sprinkle the glitter over it. When the Mod Podge is dry, paint on a top coat.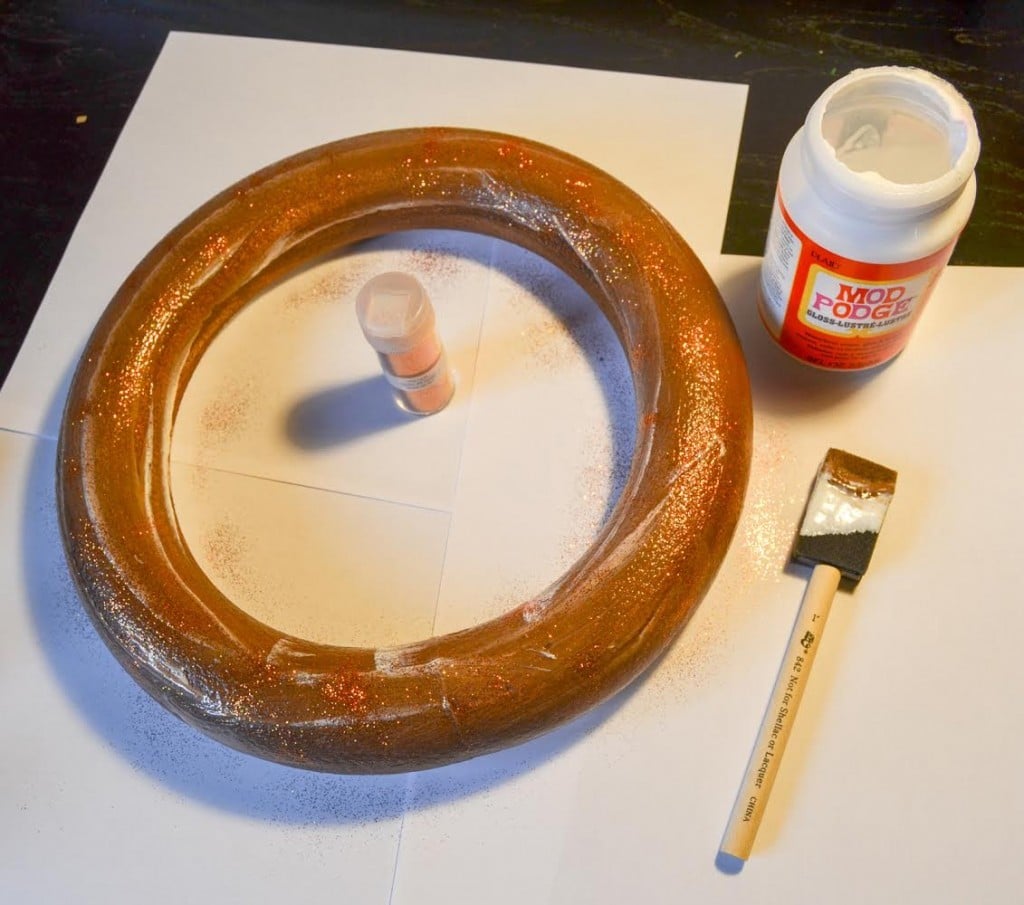 Take the grapevine wreath and paint some Mod Podge in places. I didn't go for full coverage–I just wanted pops of glitter. Sprinkle glitter over the wet areas and let dry. Paint a top coat of Mod Podge on to seal the glitter in.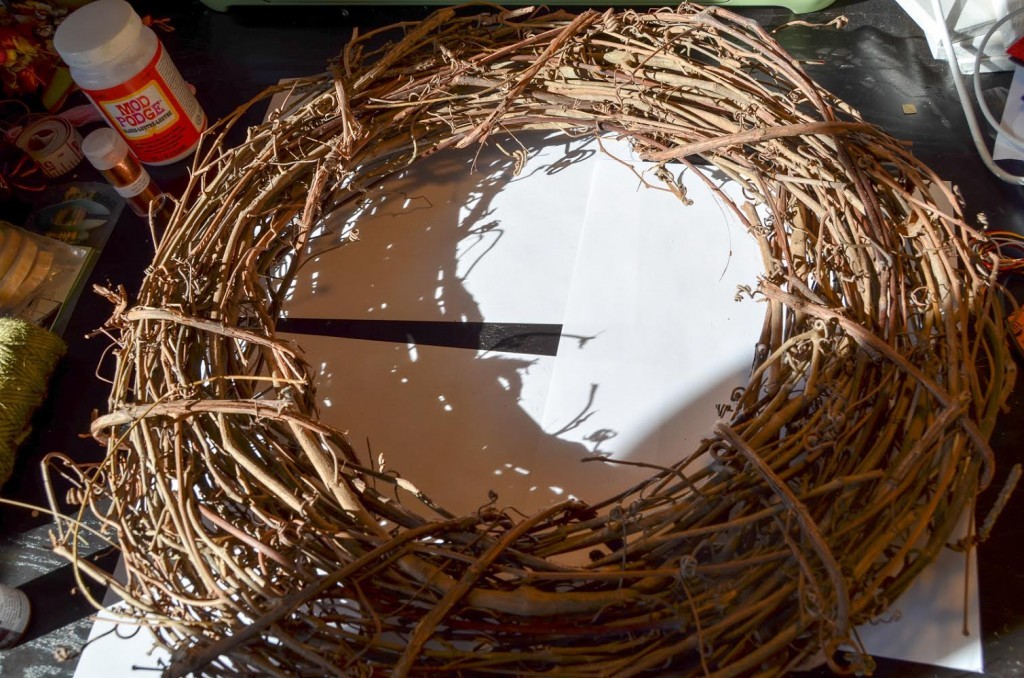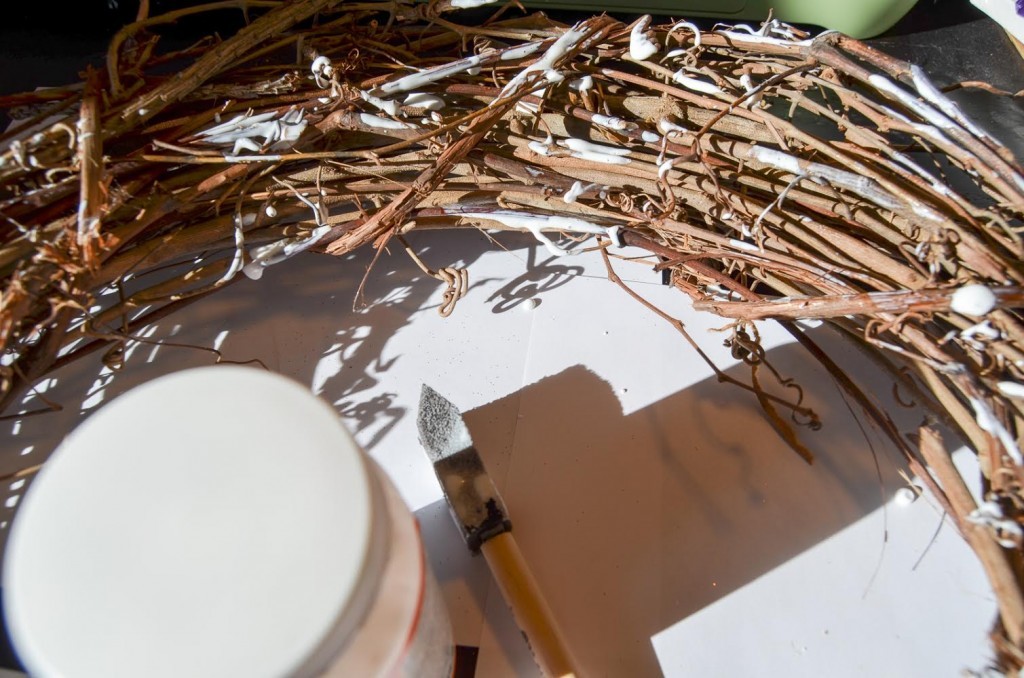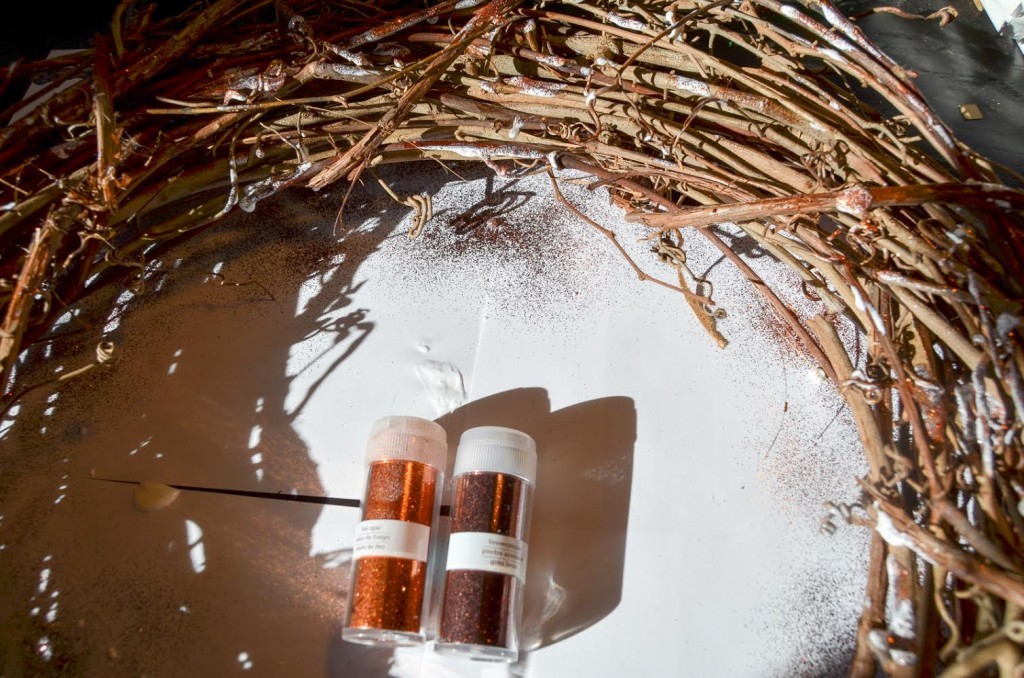 Go back to your styrofoam wreath now. Take your twine and start wrapping it around the wreath. I wrapped it around the join in the wreath. I only wanted the top portion wrapped for some texture.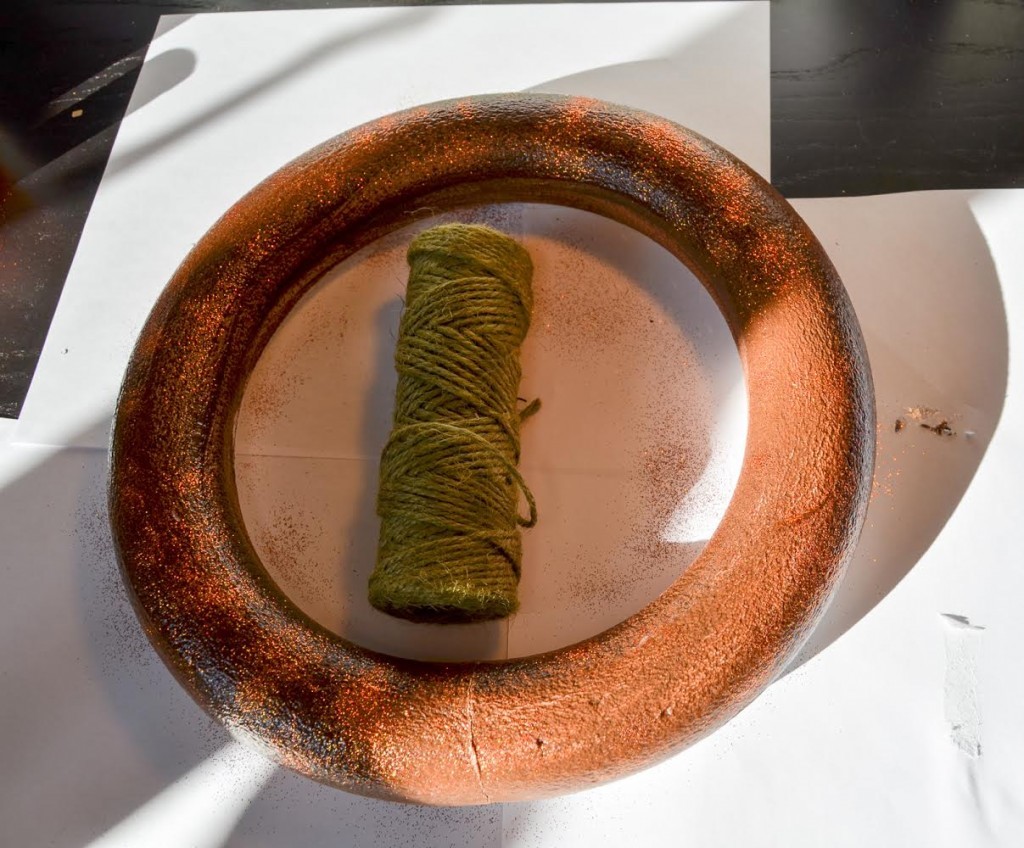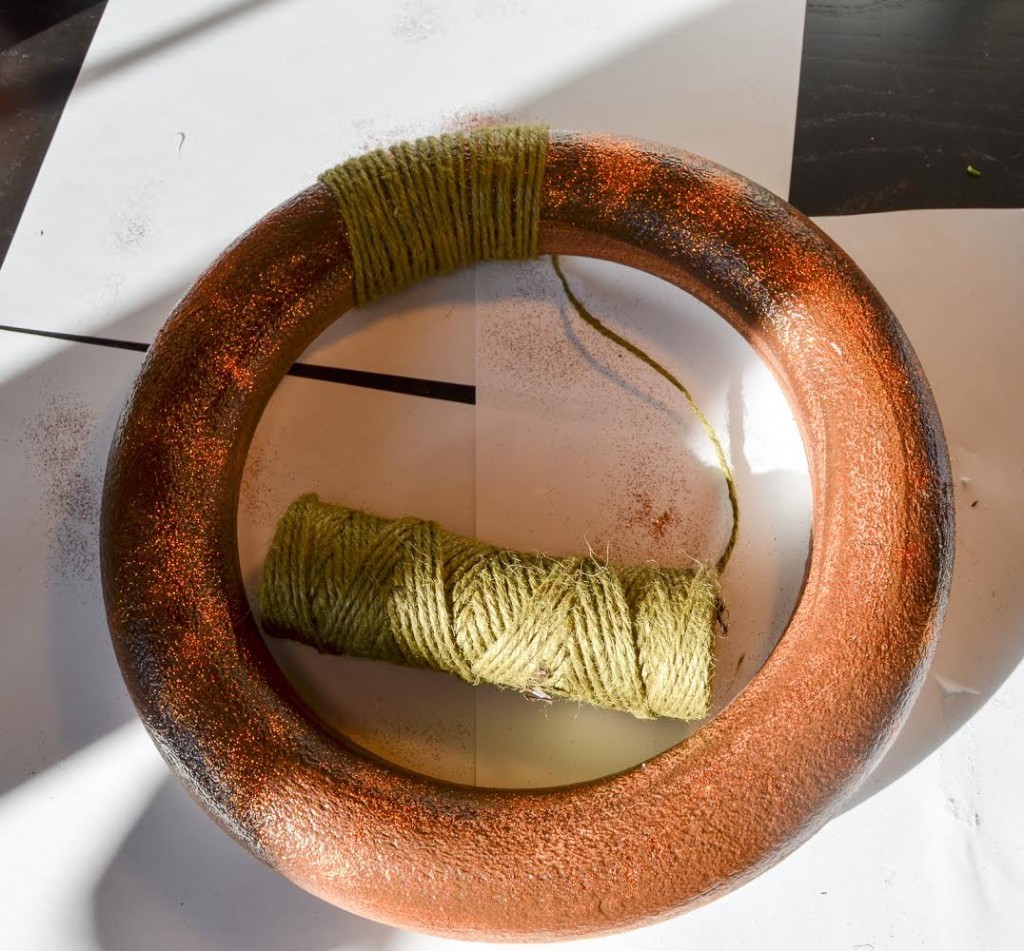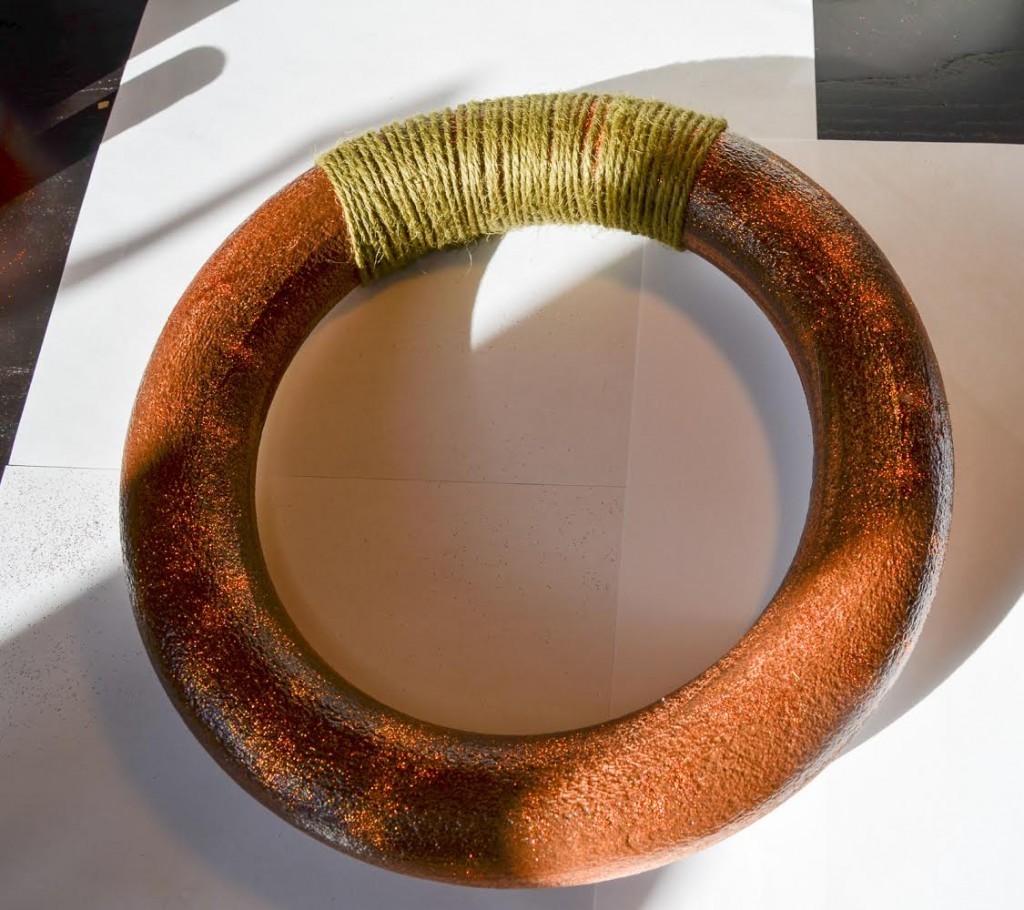 String the twine around the grapevine wreath and tie it. This will create a loop for hanging.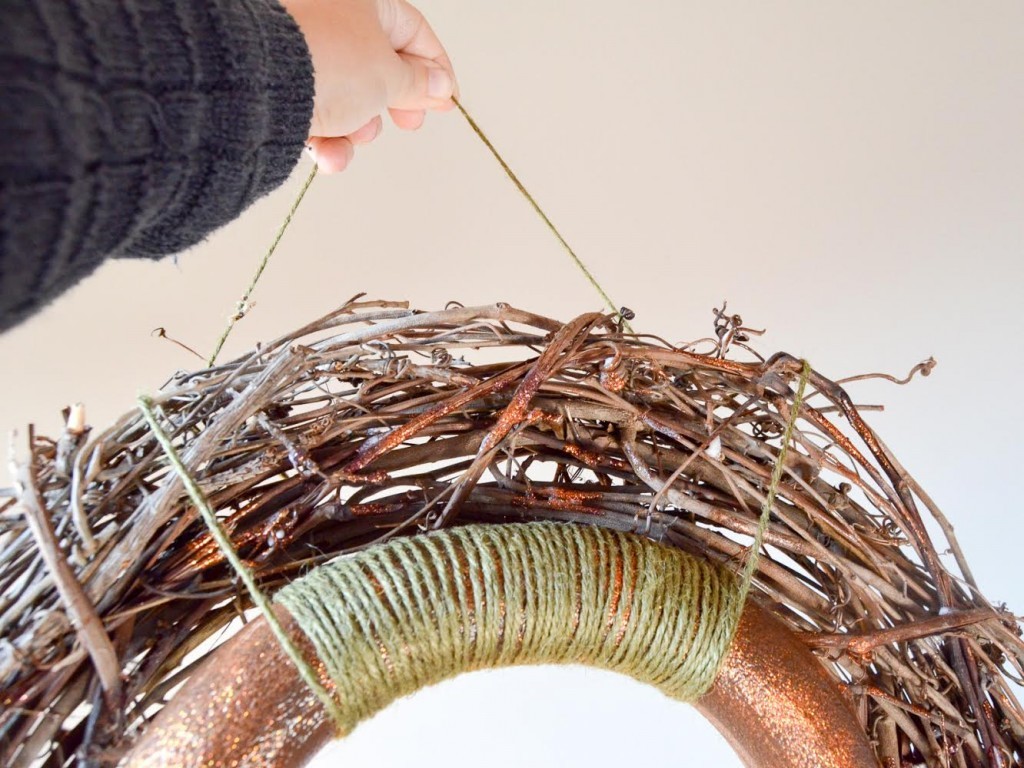 Get your wheat and cut it into smaller pieces. Paint random pieces with the gold paint. Tie the bundle together with a piece of the twine.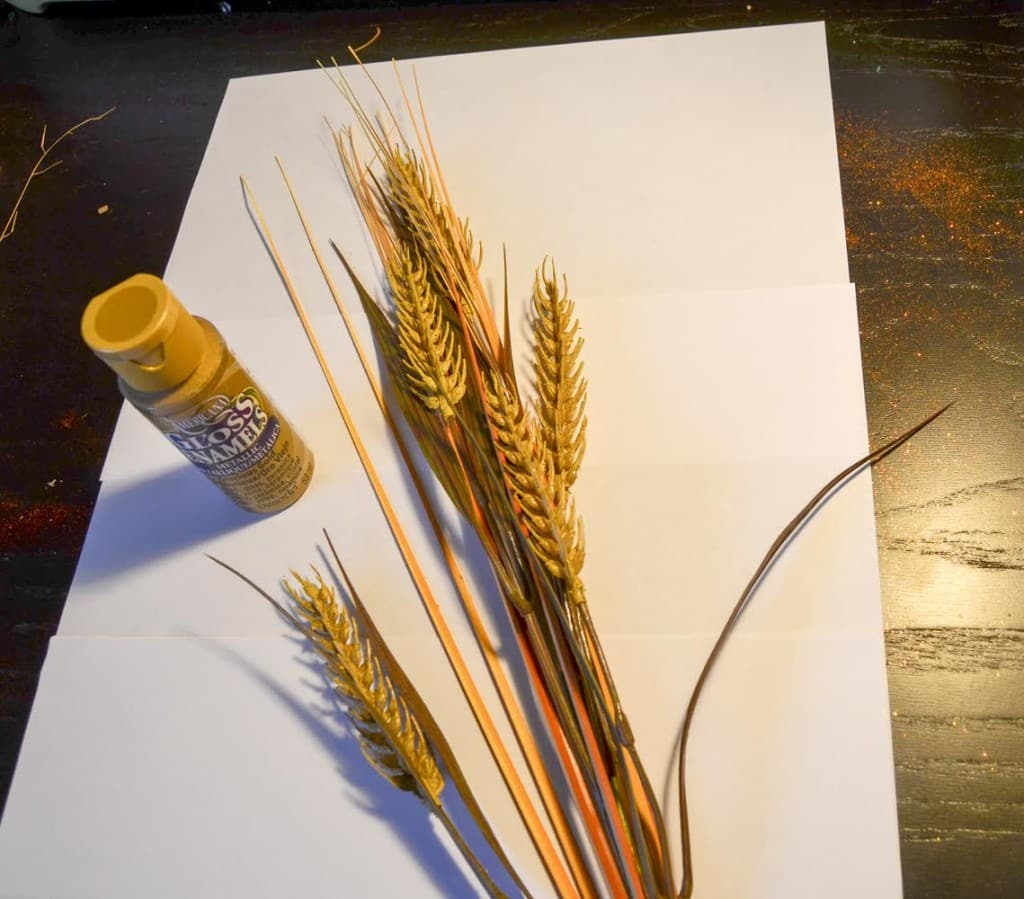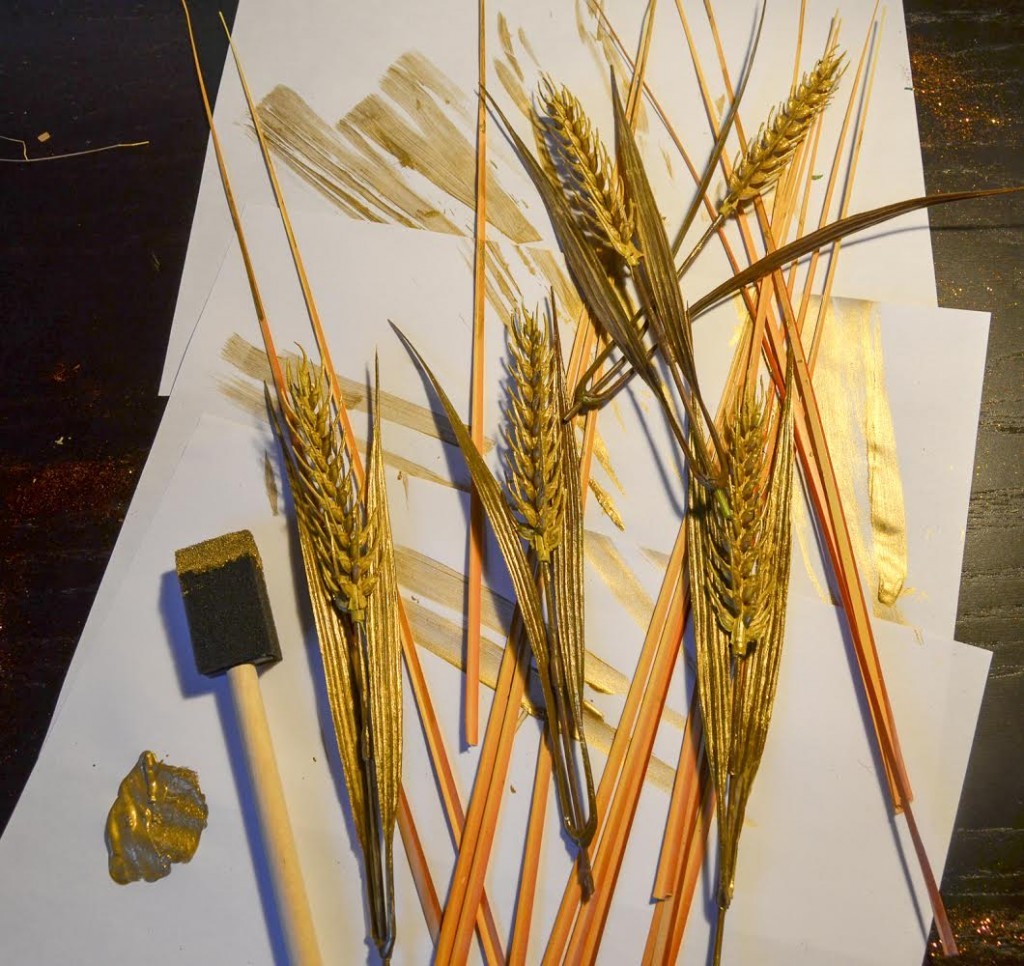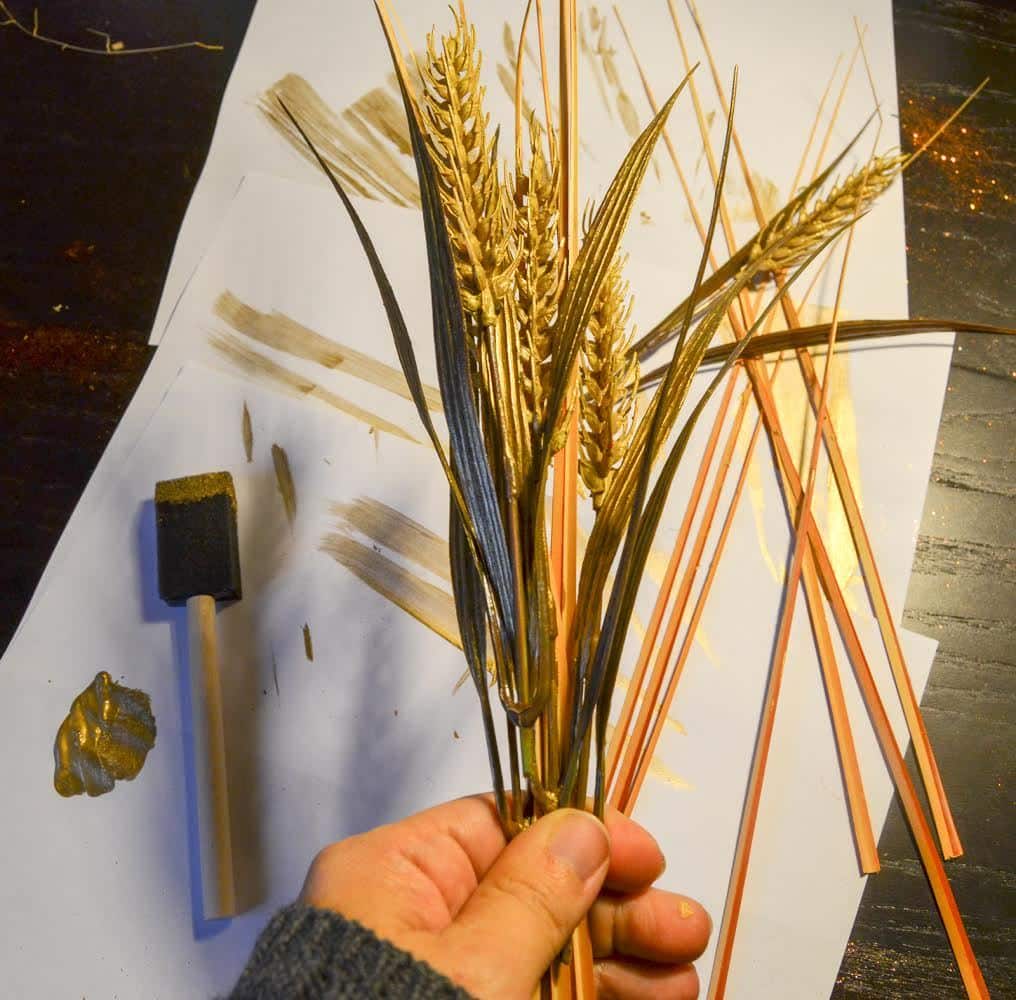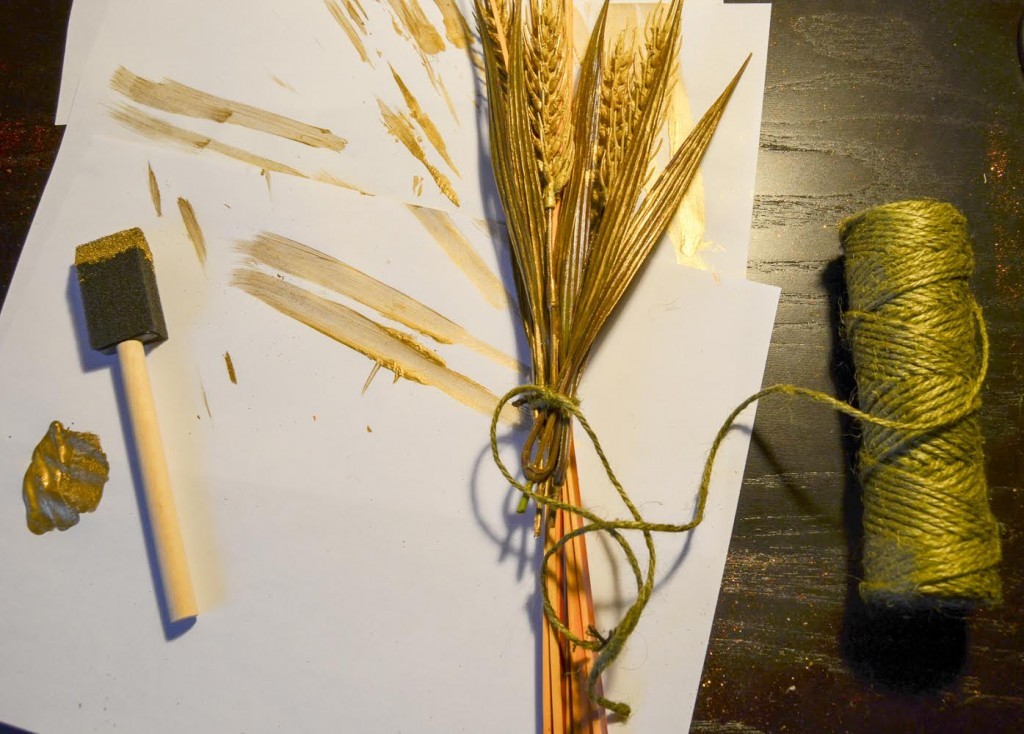 Tie a bow using the burlap ribbon.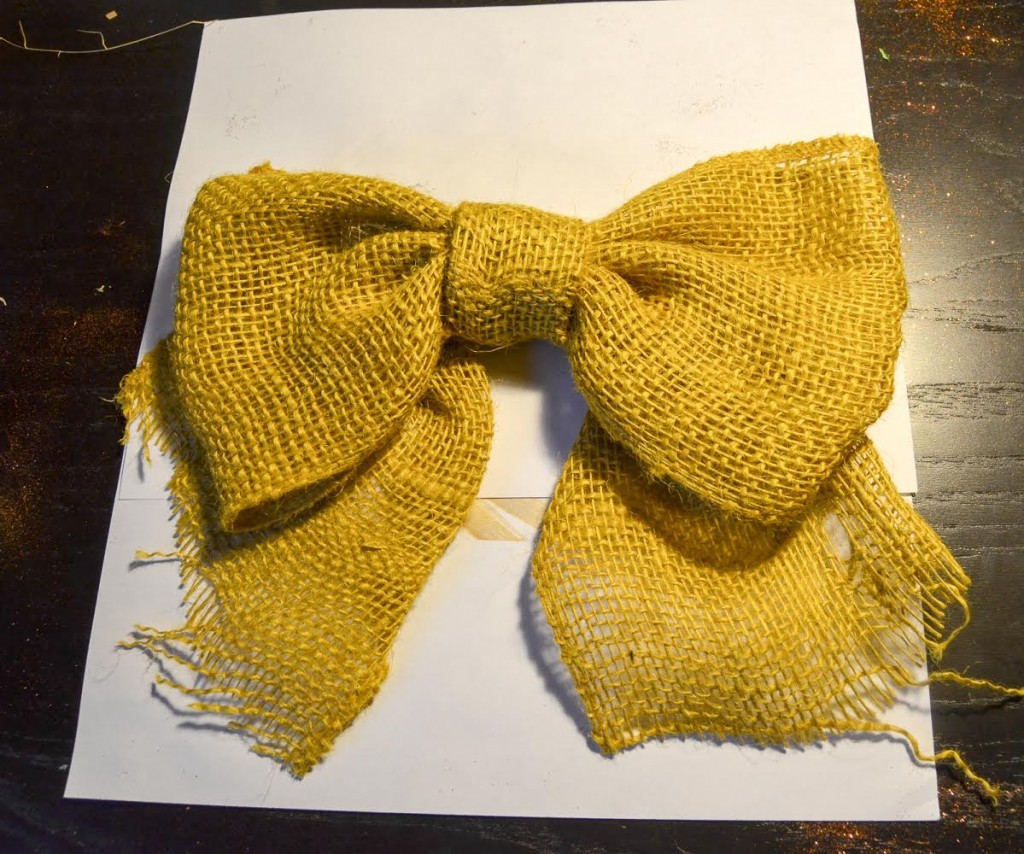 Tie the wheat around a piece of the grapevine wreath.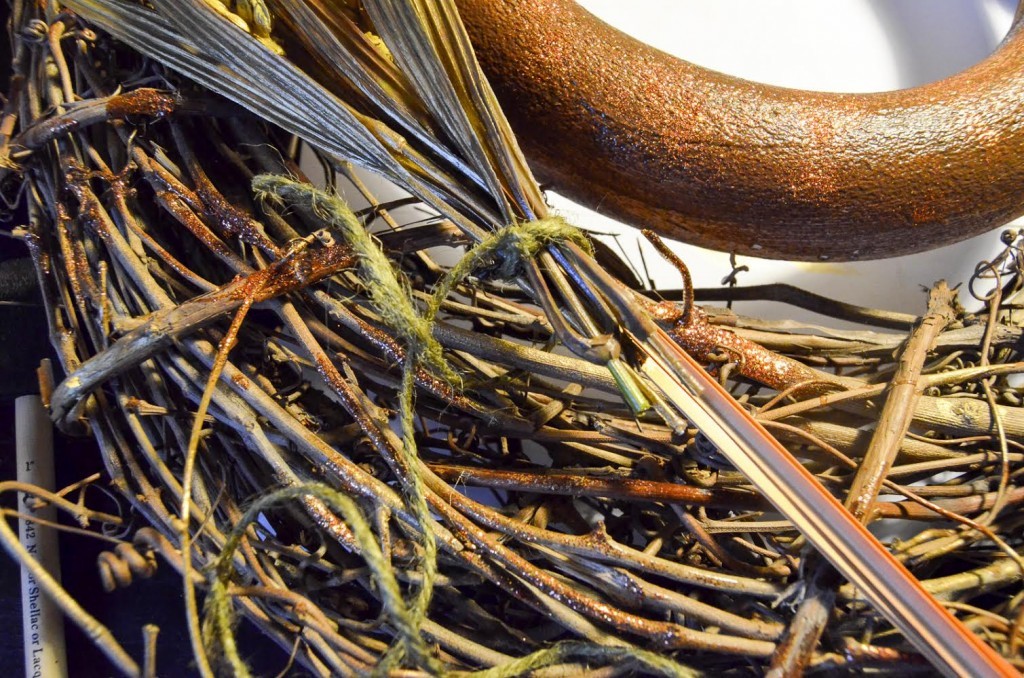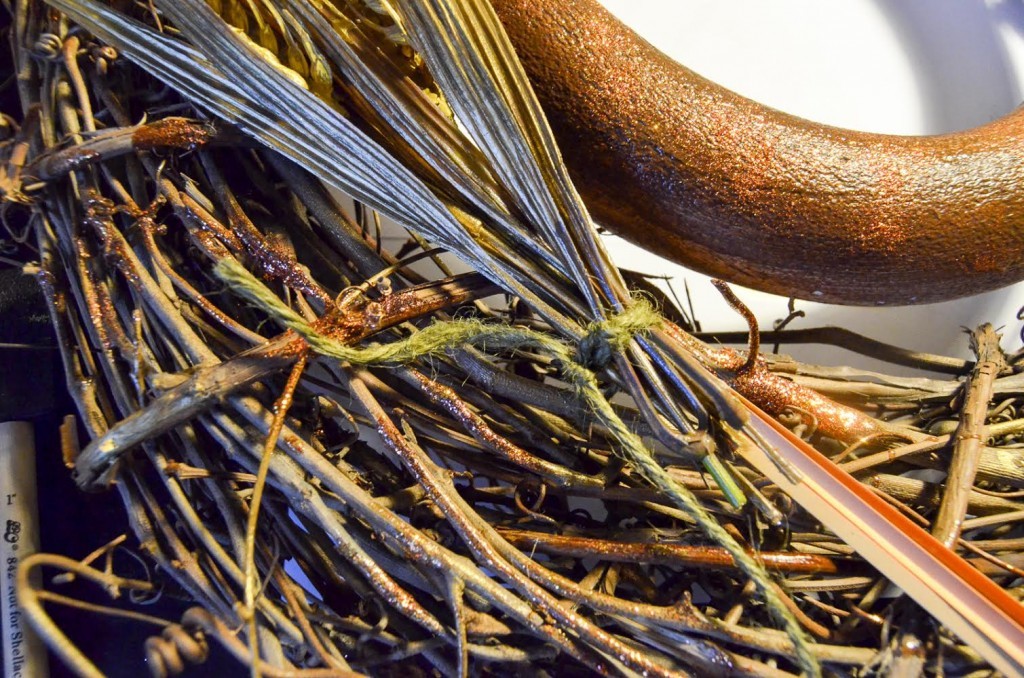 Put the bow over the wheat where it's attached to the wreath and wrap the twine around the center. Tie it off and trim the excess twine.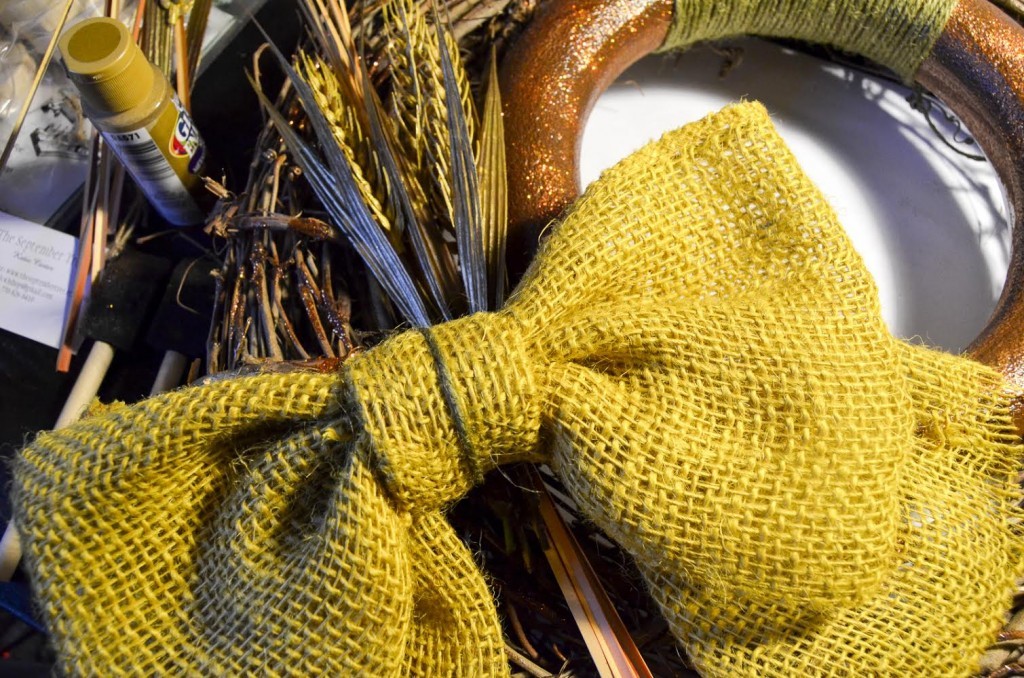 You're finished!! I love the combination of the glitter with the more rustic elements. The light bounces off the glitter and I love the rustic bits against it.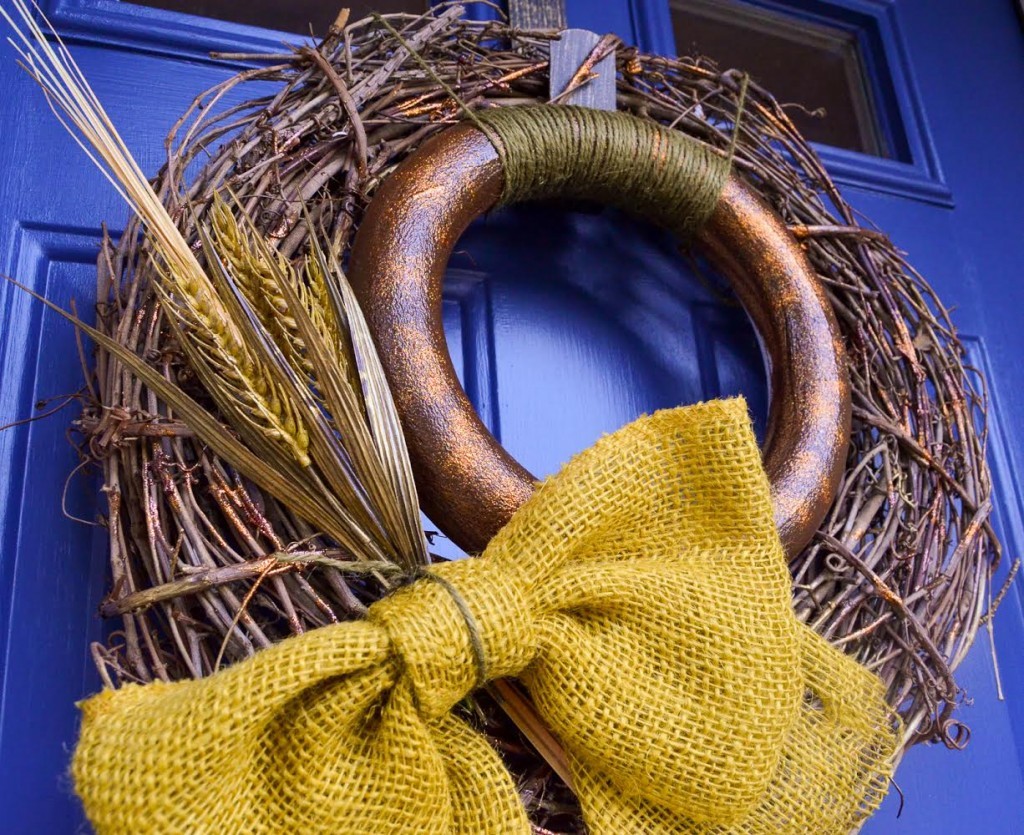 I'm so happy with how my Rustic Glam Fall Wreath turned out!