I've always thought of mantels as the quintessential space for Christmas decorating. When I didn't have one, I pretended. I've never had one as big as our current one before, which has brought some challenges for decorating. It's only our second Christmas in this house, so it's both a work in progress and a learning curve, but I'm really happy with how our Christmas Mantel 2014 turned out!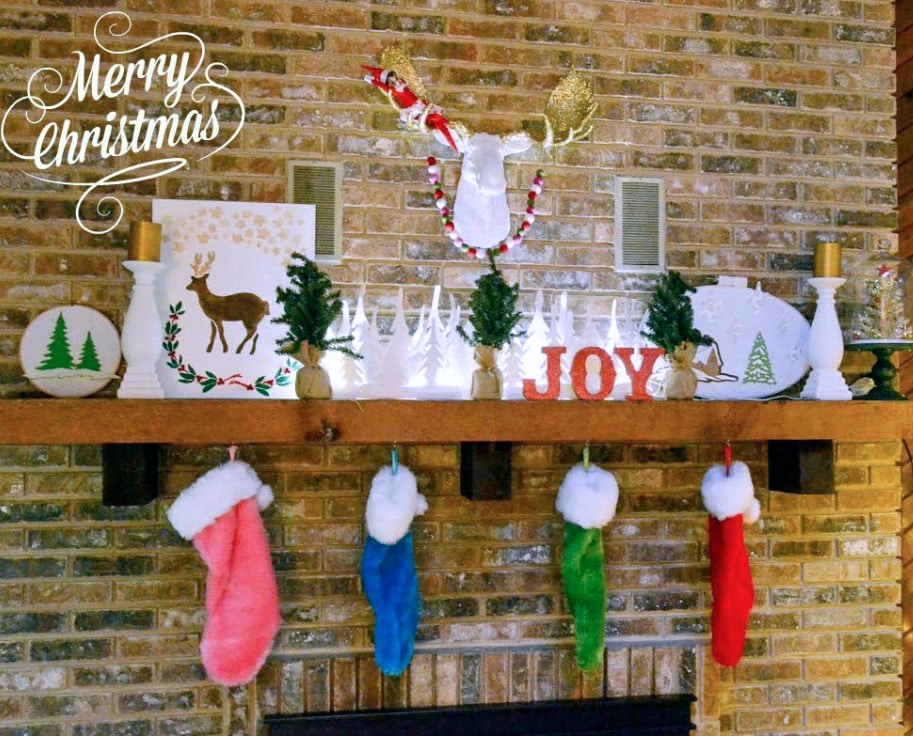 I knew that I wanted a lot of white and gold, but I can't live without my pops of color. I wanted something that my girls would enjoy, too. I had the white tree luminary from IKEA in a box that was uncovered when I went on my big basement cleaning binge a few weeks ago, and that was my starting point. My Winter Wonderland Hoop Art added in my first pops of color and was the perfect addition.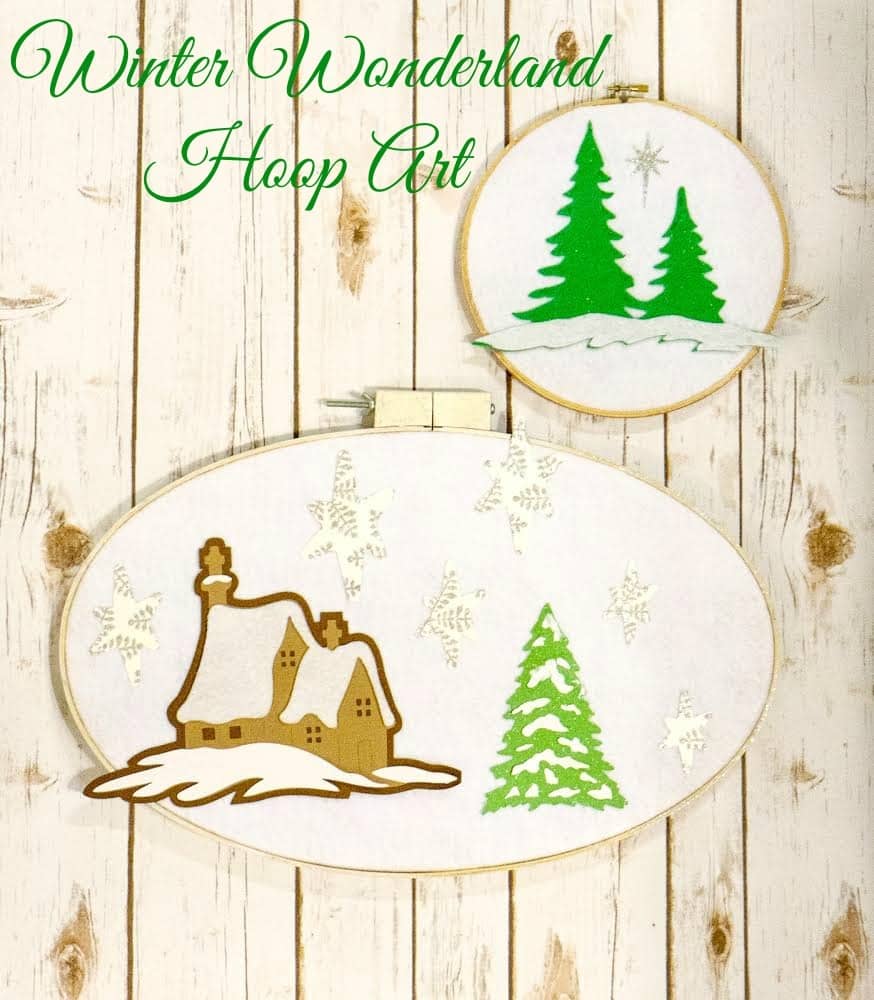 I wanted a bigger piece to catch the eye and absolutely love how my Christmas Canvas Art turned out. It's just the look I was after.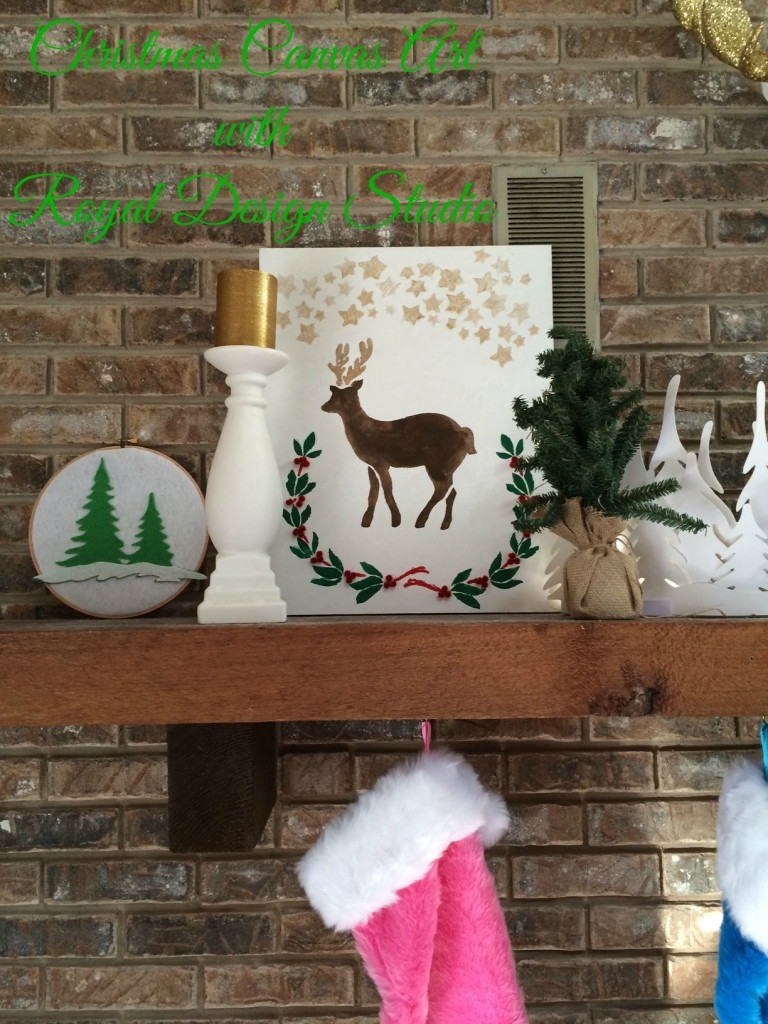 The white candlesticks are from Target from a few years ago. The three trees are from the dollar bin this year. The moose is The Alfredo from White Faux Taxidermy (and oh my gosh, do I ever love him!). He needed a little something for Christmas, so I strung up a small felt ball garland. Finally, I added in the Glittered Wooden Letters for the final touch.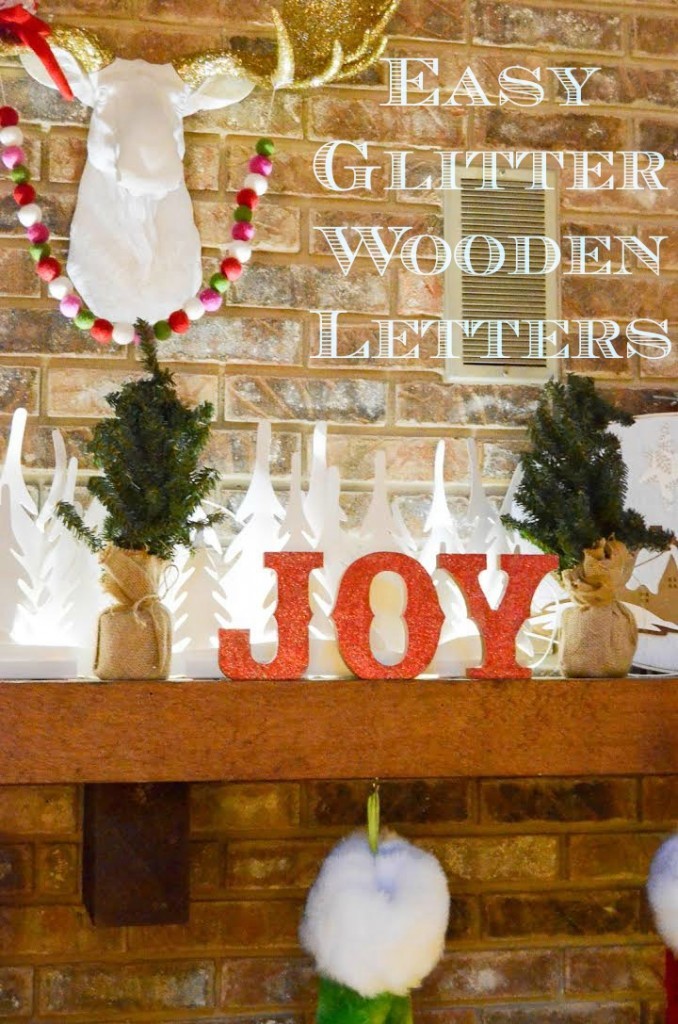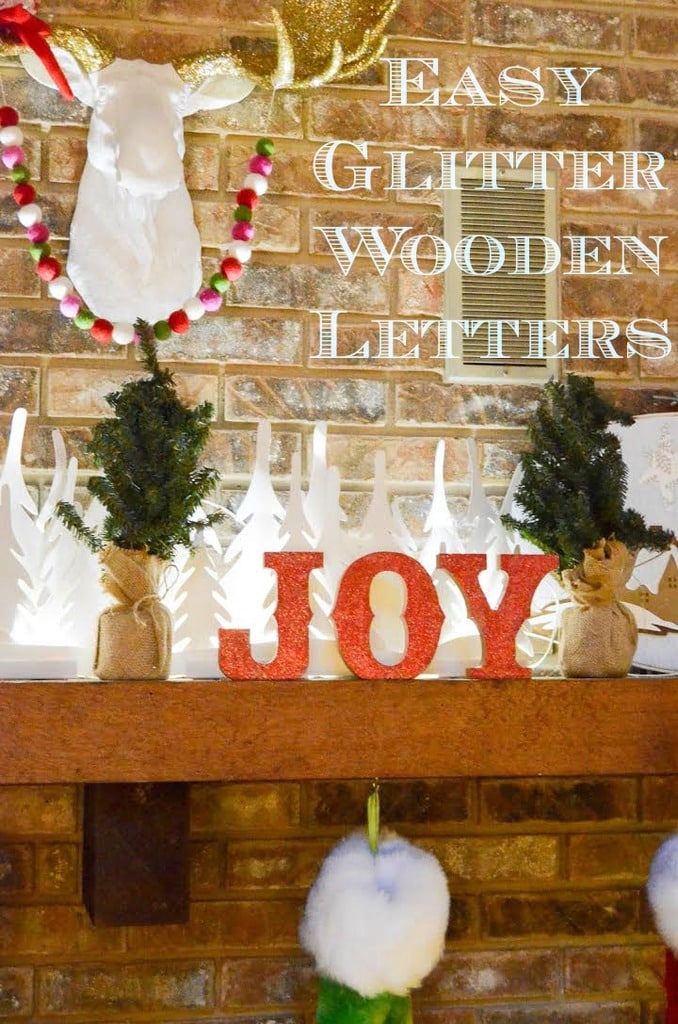 Our mantel is simple but fun, and a lot of love went into it. Our elf, Sparkly Hearts, spends a lot of time hanging out up there. I think it makes the room instantly comfortable and inviting for the Christmas season.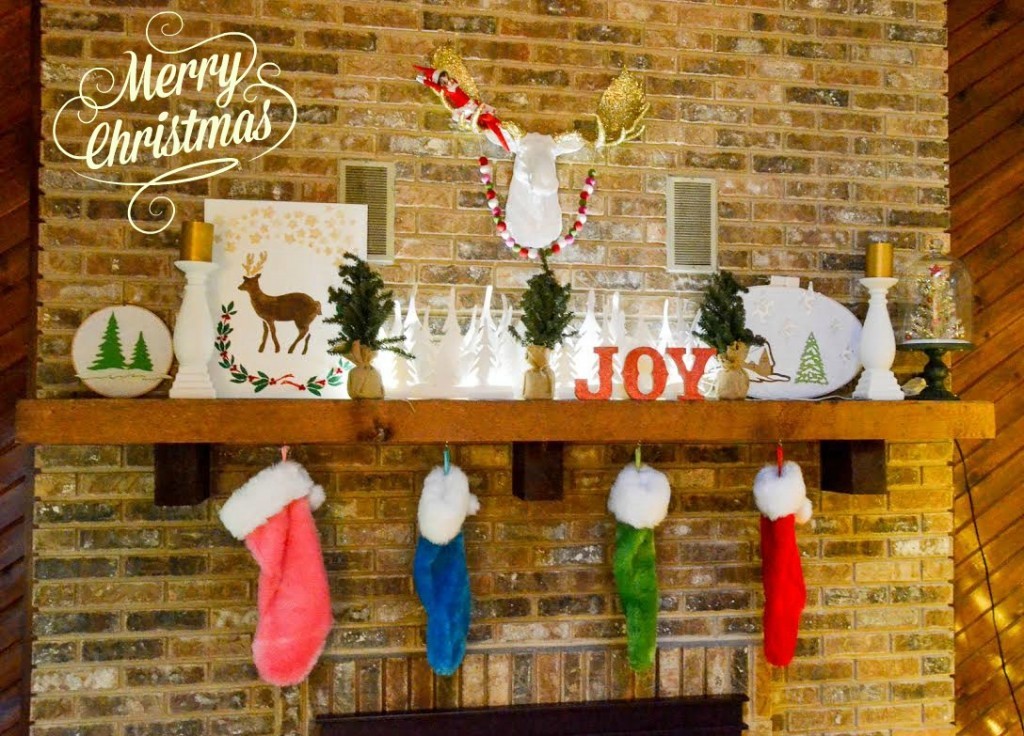 To continue with the Mantel theme, I joined with 14 top bloggers in the Christmas Mantel Blog Hop!
I hope you can take a minute to check out these beautiful Christmas Mantels!
12. Holiday Mantel | Chase The Star
14. O Holy Night Christmas Mantel | The Hankful House