It's time for another round of Cricut Design Space Star and this time Team Ten is helping you create a Winter Wonderland! I love this theme because not only is it lovely for Christmas, it'll work all winter long! We're sharing decor and gift ideas that will see you through the season.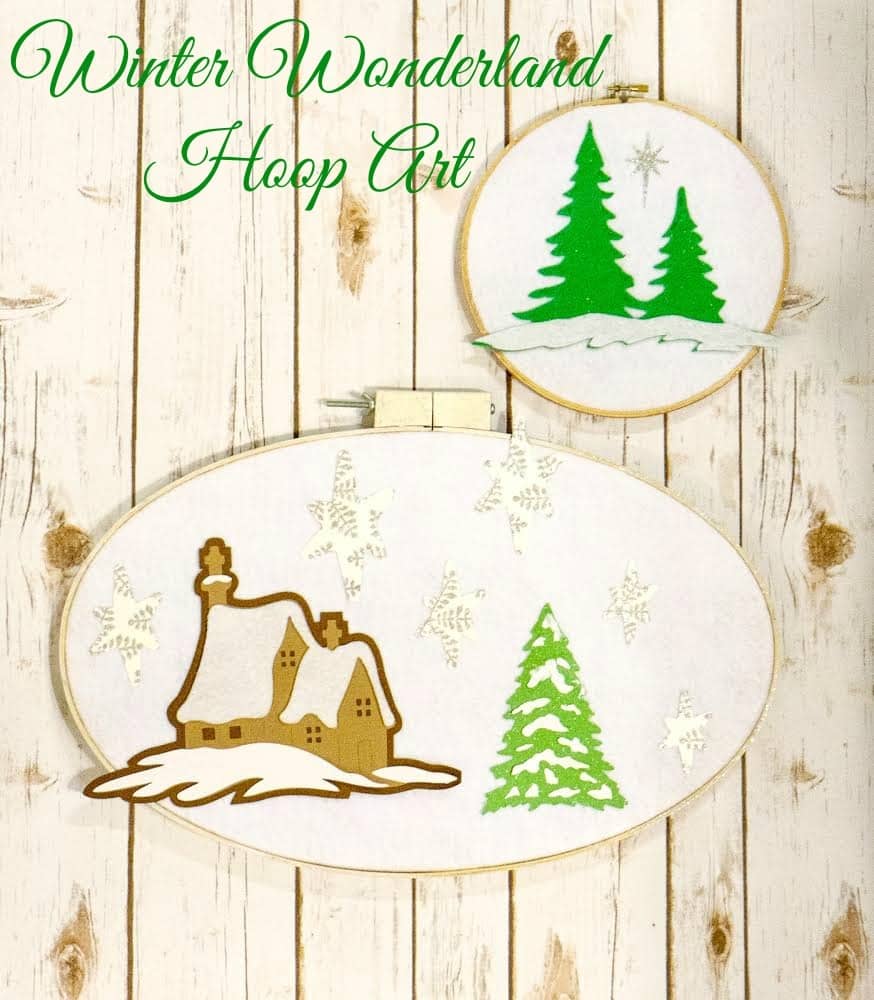 You know I love hoop art, and this was the perfect opportunity to create some. Winter Wonderland Hoop Art just sounds lovely, doesn't it?! Using the Cricut Explore made it easy and fun. I started by painting some glitter hoops. Once they were dry, I stretched white felt on the interior hoop and tightened the outer hoop on top.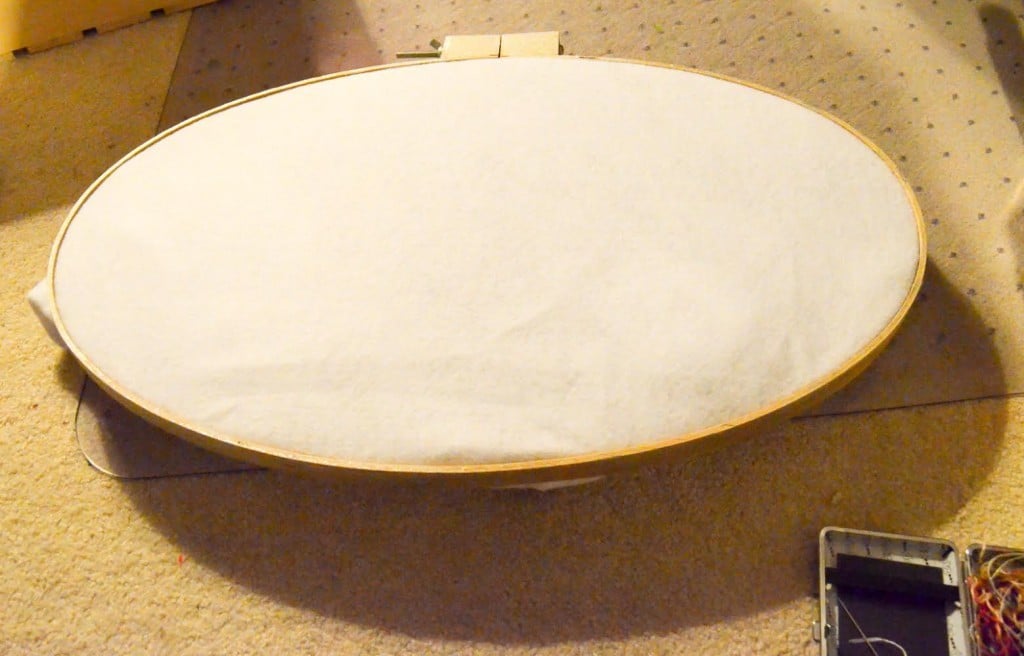 It was a lot of fun choosing designs. I used pre-existing designs in Design Space, including trees, stars, a house, and snow. One of the things I stay the most amazed by is how easily the Explore cuts through different materials. I different kinds of felt and a variety of card stock for my shapes, and it cut everything out with ease.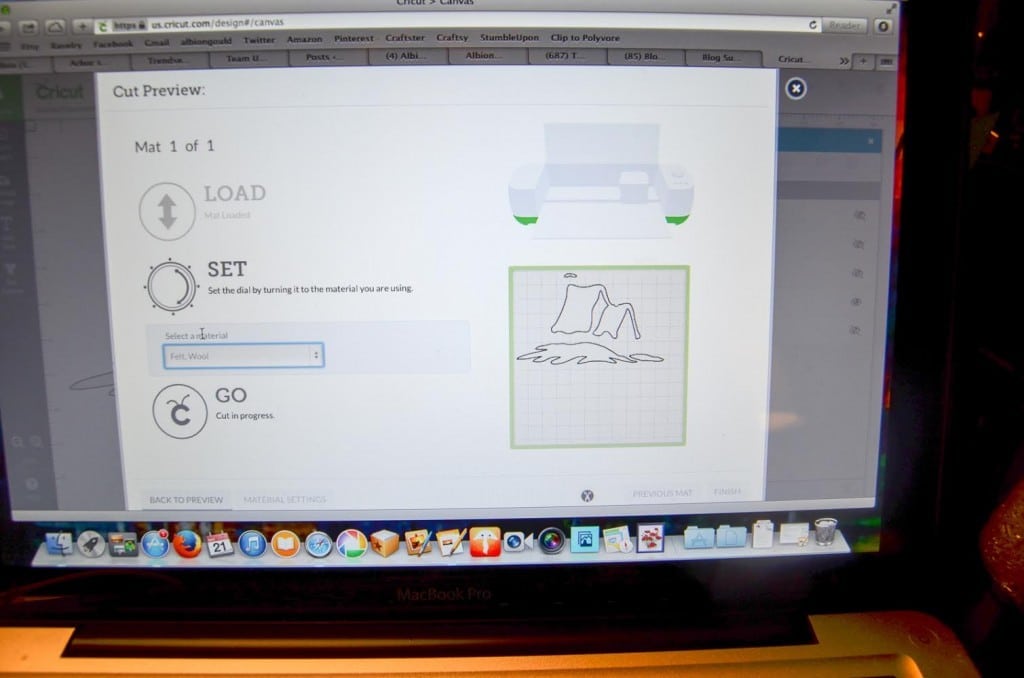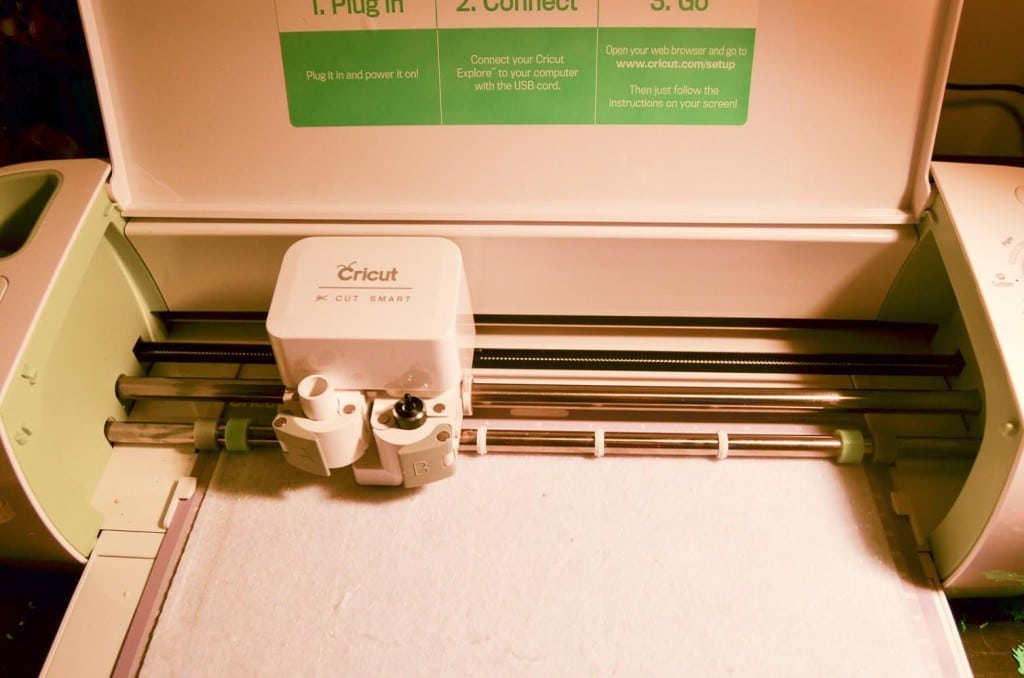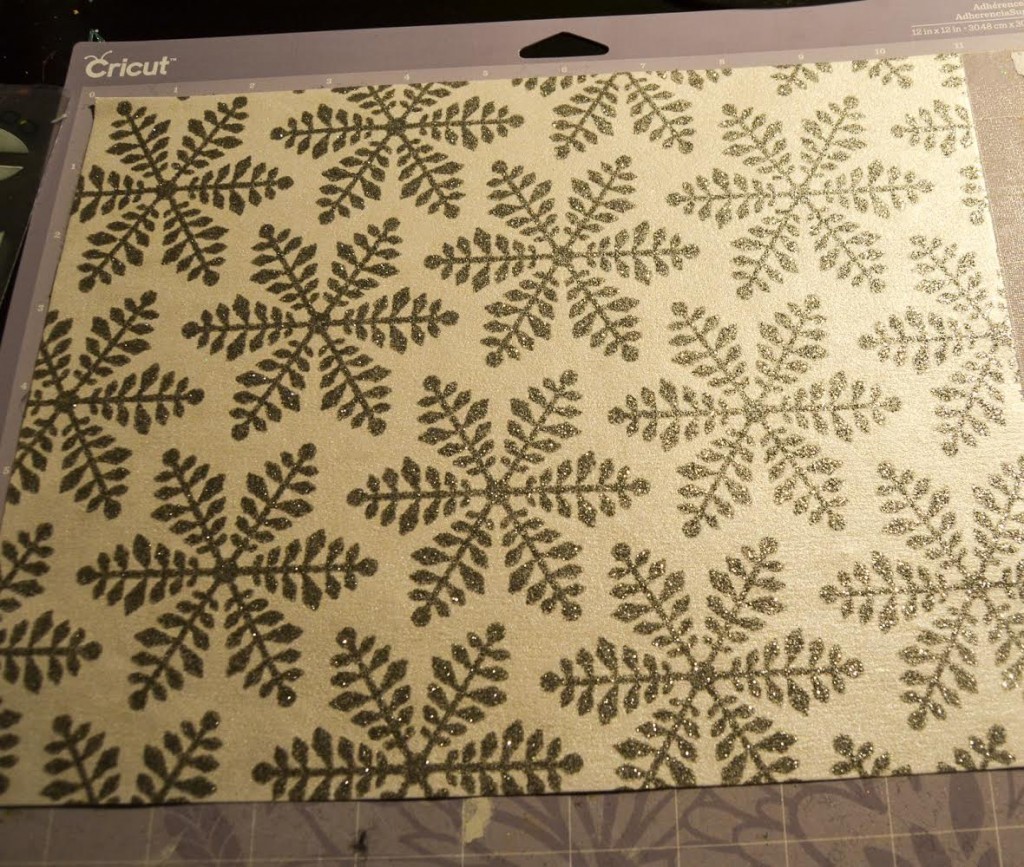 Once my shapes we all cut out, I placed them on the felt. I attached them using a combination of stitching (for the felt) and Mod Podge (for the paper). I love seeing the different textures!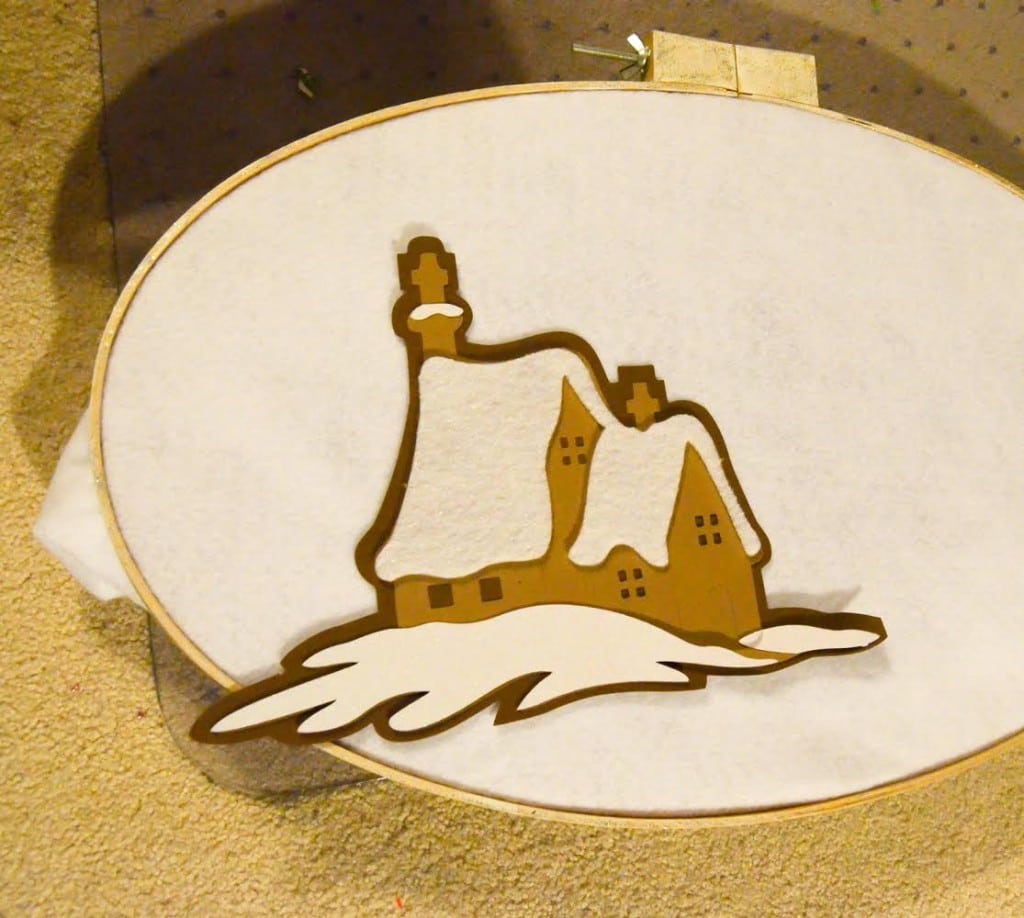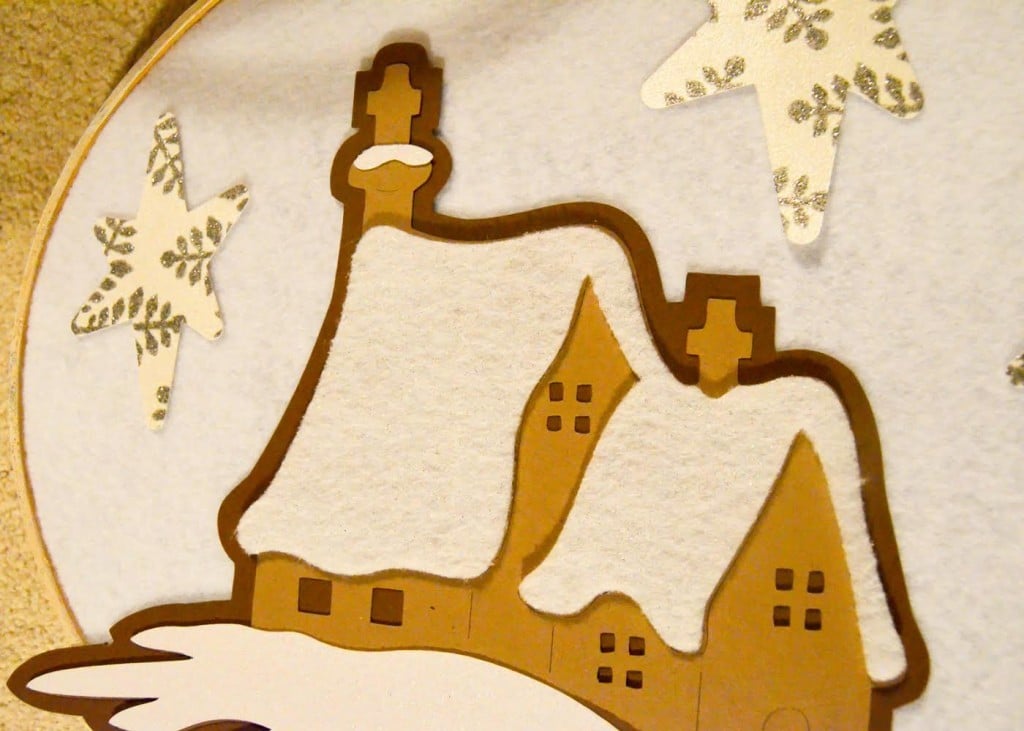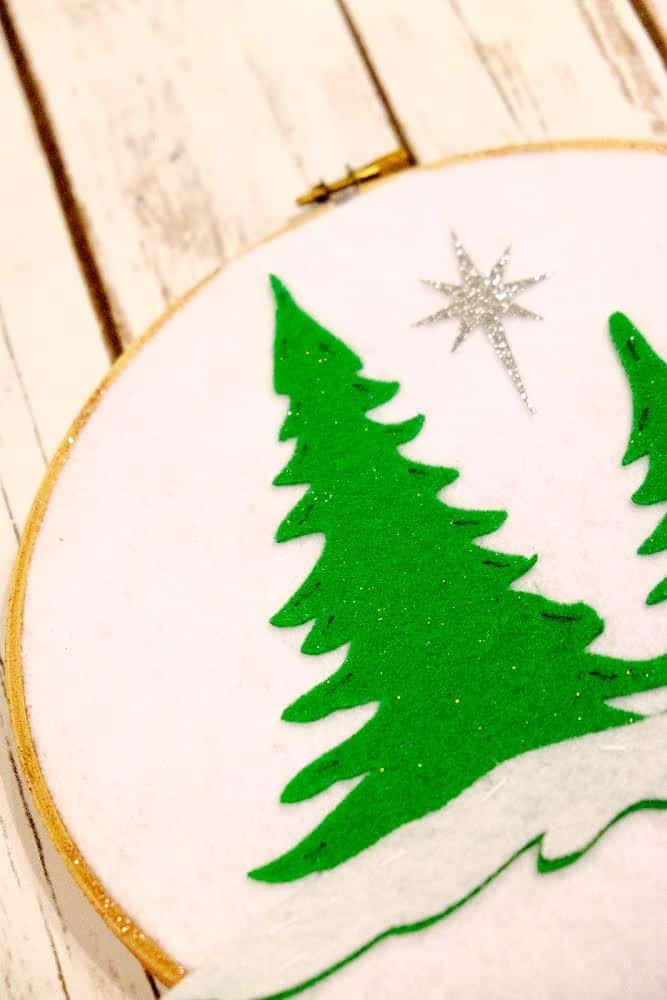 These hoops were a lot of fun to make, and I plan on making a lot more!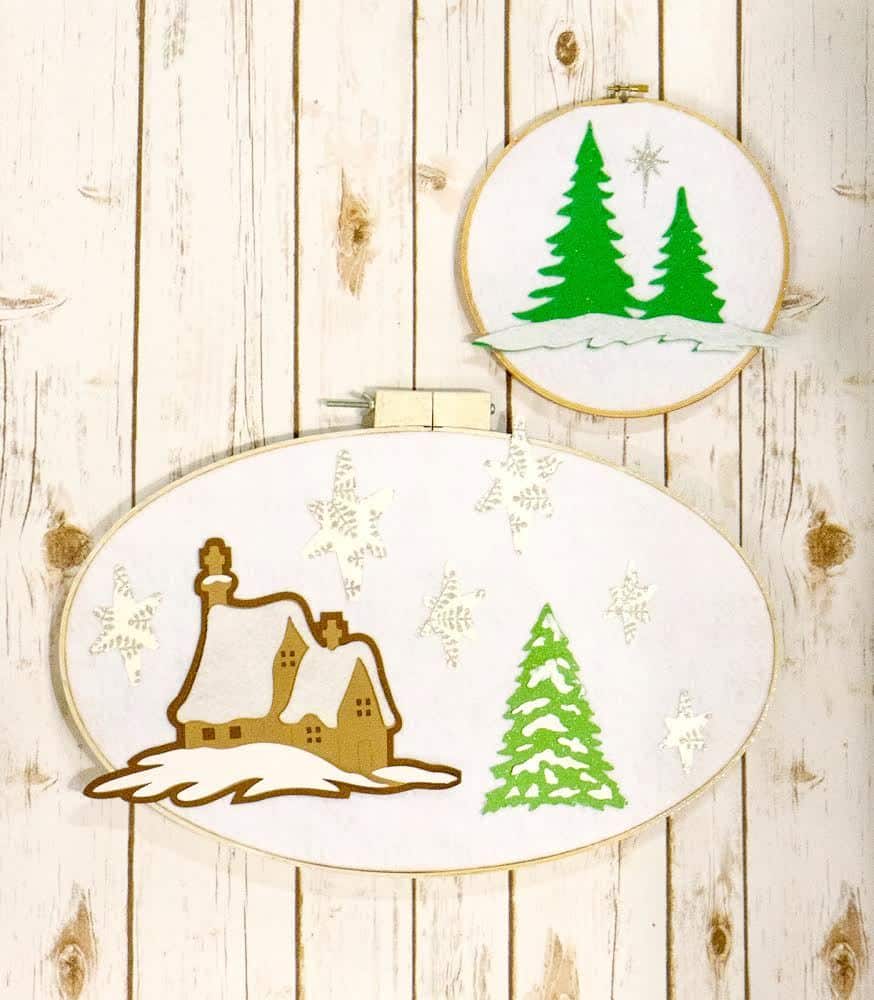 I hope you'll take a look at what my teammates have created! It's a Winter Wonderland, for sure!
Winter Wonderland Mantel Luminaria from Let's Eat Grandpa
Winter Treat Boxes from Crafting in the Rain
Winter Wonderland Decor from Albion Gould
Tea Light Winter Village from Popper and Mimi
Personalized Snowflake Ornament from Sugar Bee Crafts
Whimsical Deer Art from One Krieger Chick
Frozen Inspired Pallet Art from Sweet Rose Studio
Please check out my Winter Wonderland Tree Diorama, too!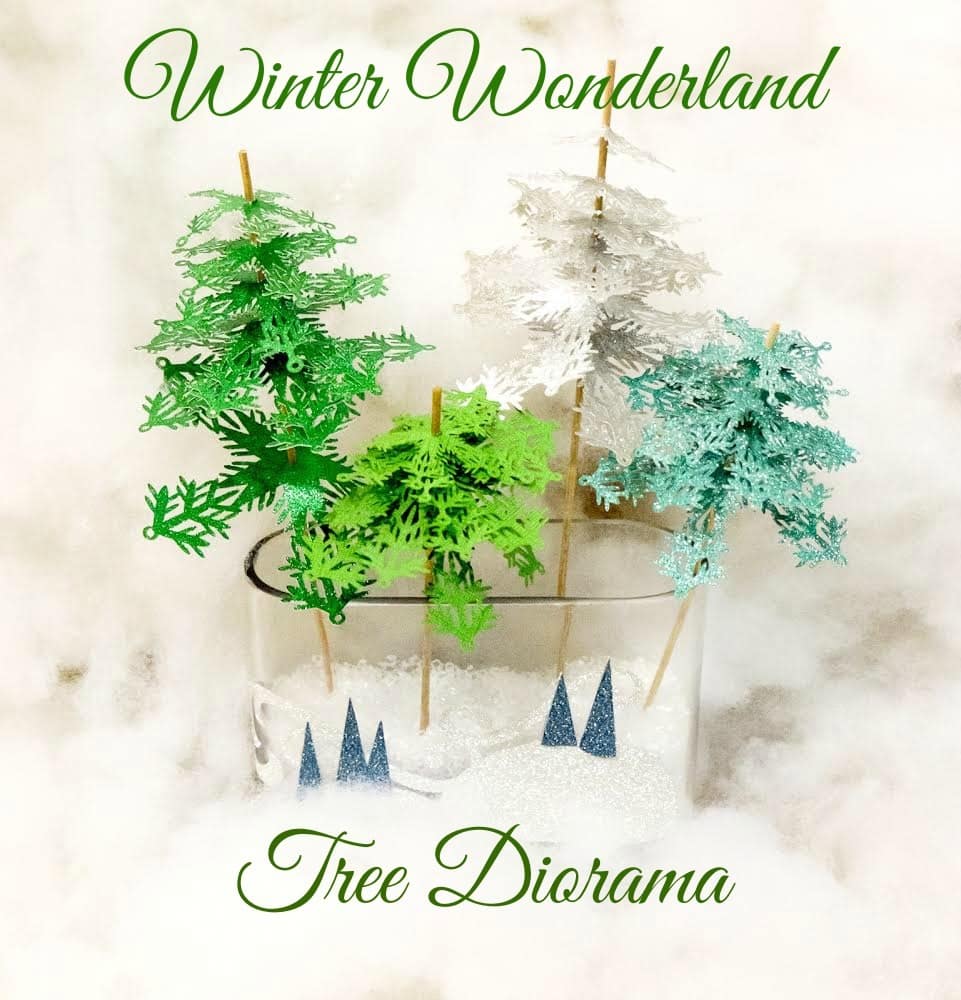 Cricut has also launched its newest feature–Print then Cut technology! It has opened up a whole new level of awesome projects to create. If you can print it, you can cut it! Can you imagine the possibilities?!