I have such a hard time passing up pretty yarn, which is a weird thing to collect since I can barely knit. My stash of squishy awesomeness is gorgeous, but it needs to be used. I've been looking for non-knitting ways to use it and came up with these Easy Yarn Medallions.
**This post contains sponsored content and/or affiliate links. All opinions are my own.**
I'm always looking for fun decorations to add to our walls, so when Madeline wanted to add some decorations to her new Gold Striped Feature Wall, I thought this would be a great way to add in the extra decorations she wanted without taking away from the wall itself. All you need for these medallions are:
Darice Metal Rings (various sizes)
yarn (I used mini skeins)
scissors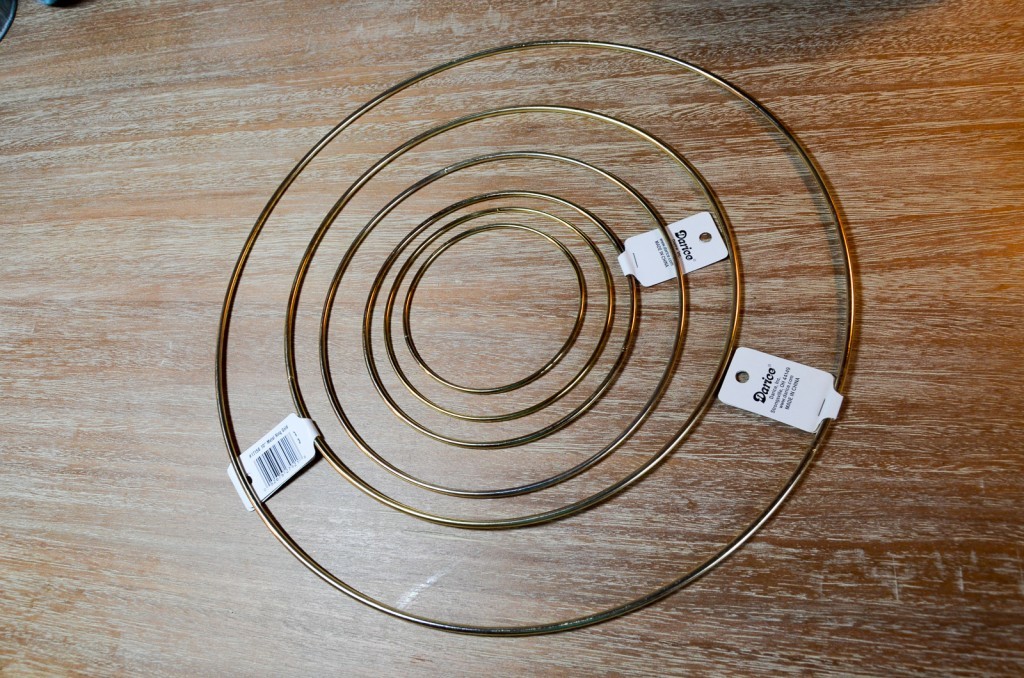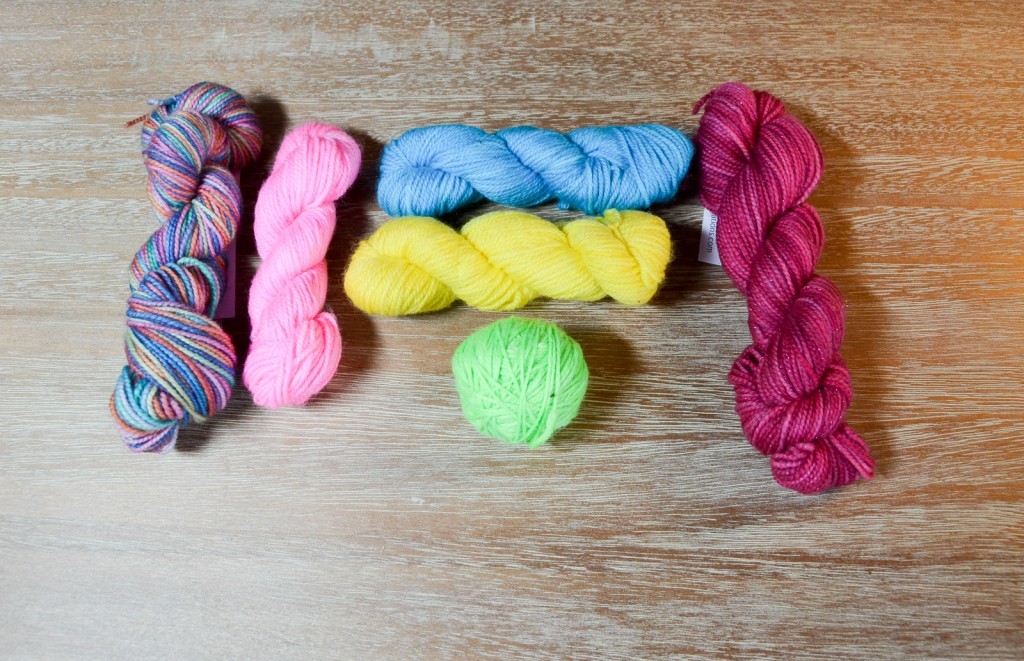 Each medallion uses two rings- one larger than the other. It doesn't how big the size difference is. It's fun to have them all different sizes! Take the end of your first bit of yarn and tie it in a knot around the smaller ring.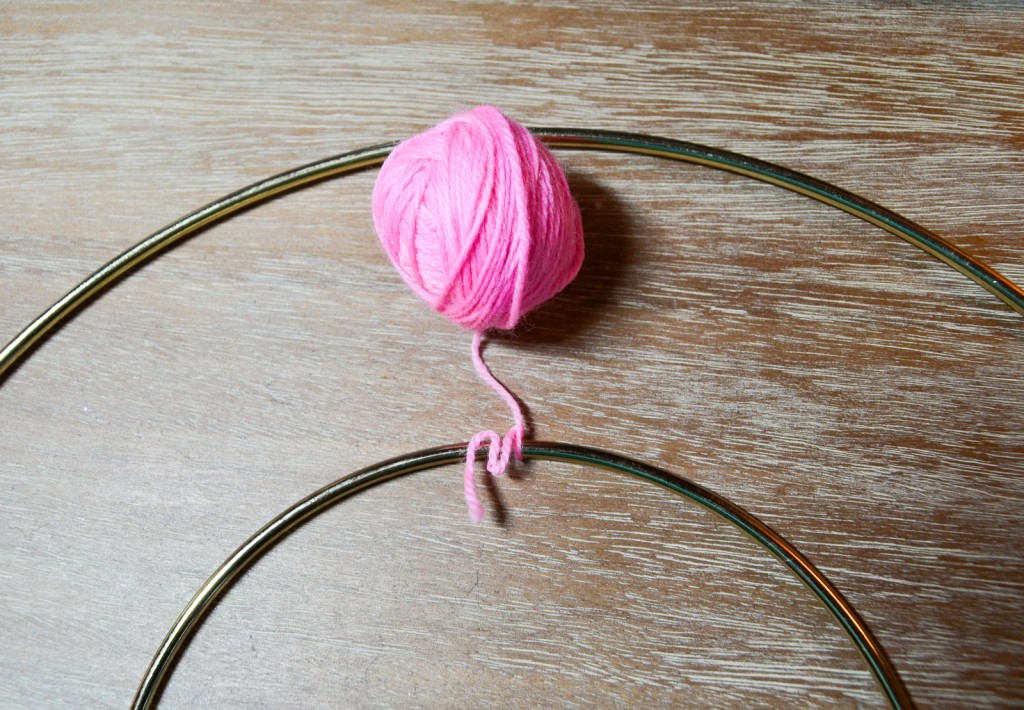 Loop it around the outside of the larger ring and the inside of the smaller ring so that they're connected.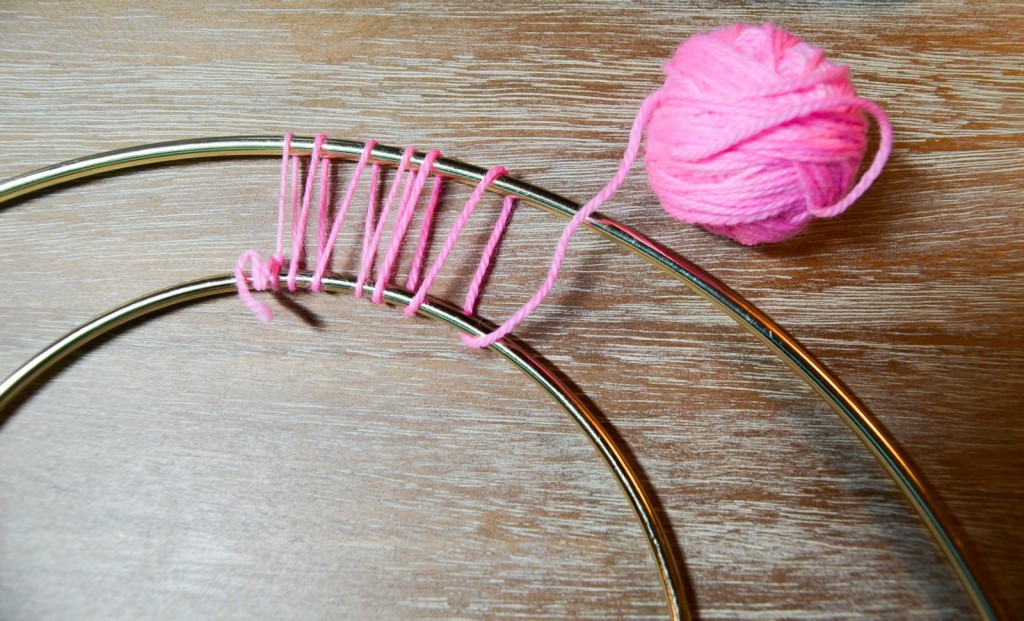 You can loop the yarn close together or far apart. I did a bit of both. When you get to the end of the yarn, just tie it off.
I wrapped the rings by holding the rings together with one hand and balancing it against my leg, while wrapping with the other hand.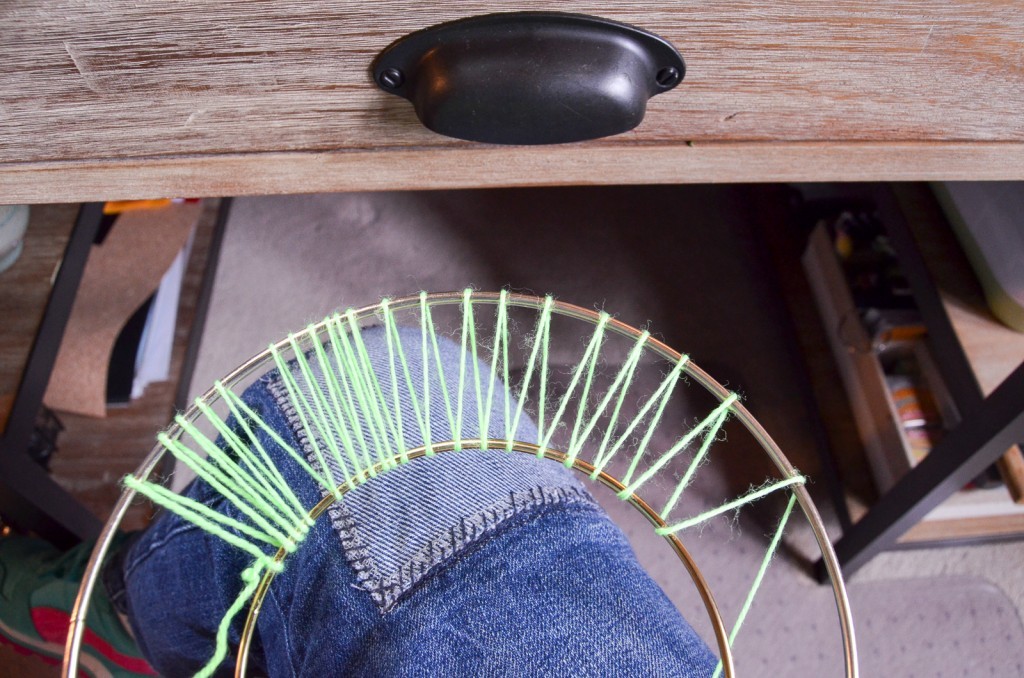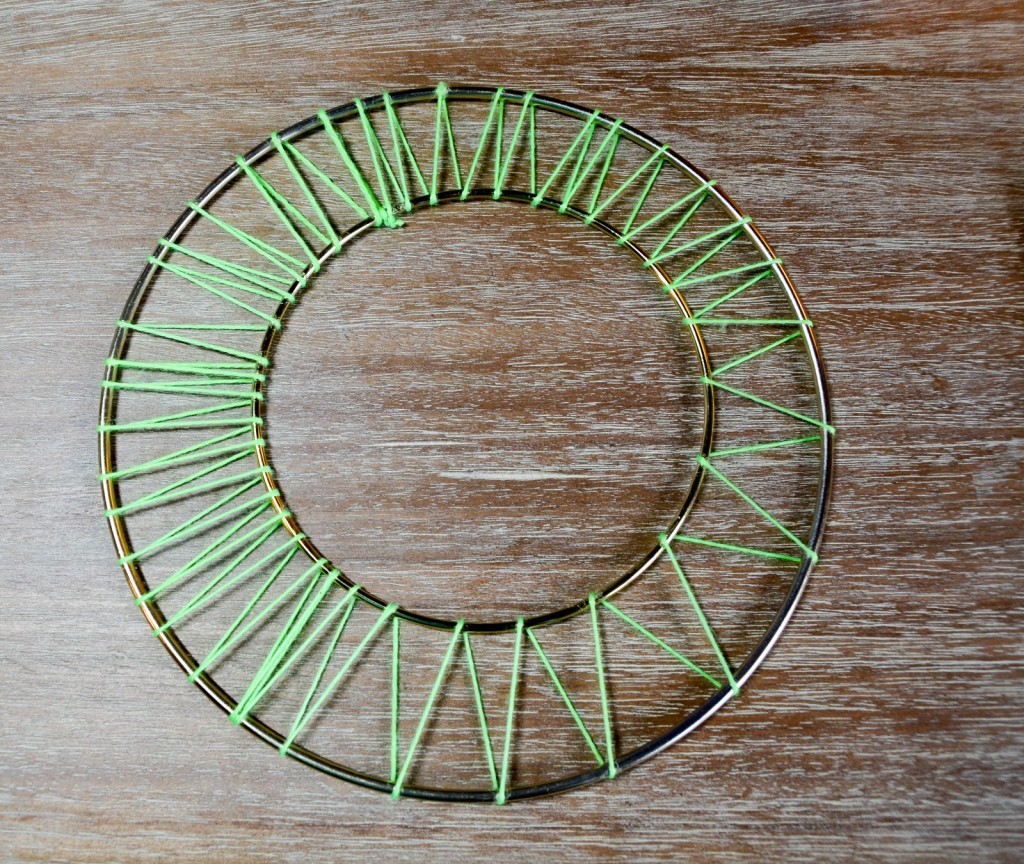 I love having the gold showing through. I think it plays nicely with the gold stripes on the wall. It's been requested that I make many more of these, which can only mean getting some more yarn. Oops!