I have always been fascinated by mixed media artists. It's a skill that I wish I had! One of the things I absolutely love about being a Hazel & Ruby Maker is that they give me the chance to stretch my skills and try new products and techniques that I probably wouldn't have otherwise. I'm joining in on a collaboration between UmWow Studios and Hazel & Ruby and while what I created is very beginner level, it's the closest I've come and I had an absolute blast creating this Mixed Media Art with UmWow Hazel & Ruby.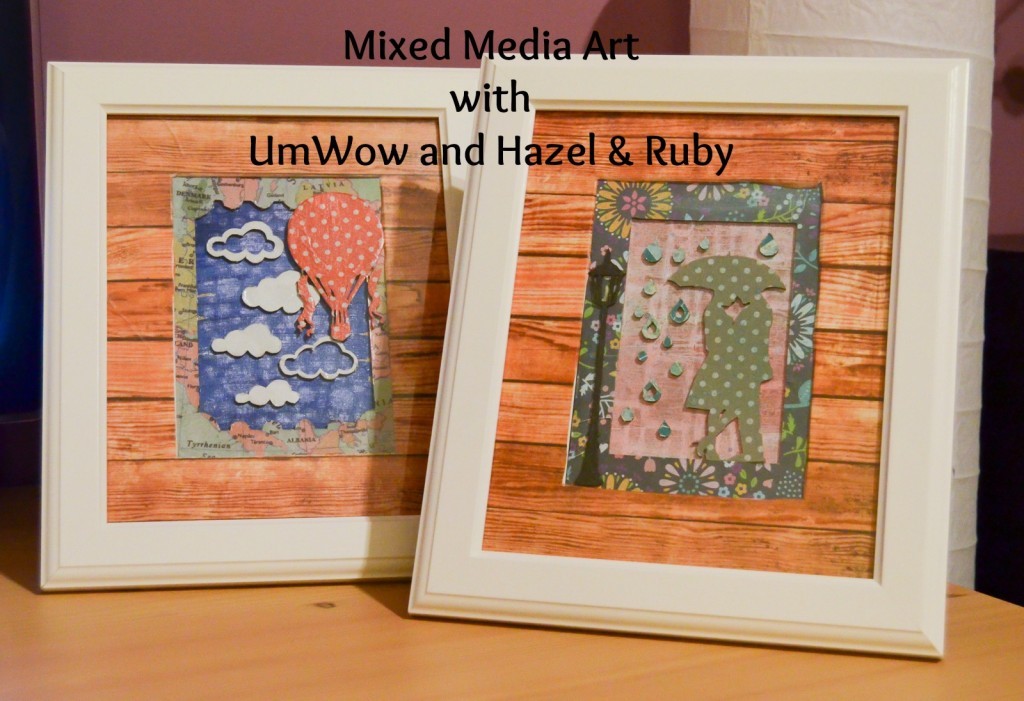 I was sent a bunch of product from UmWow to use and decided to make two different pieces. I have a bit of an obsession with hot air balloons, so my first piece needed to include it. For this piece, I used: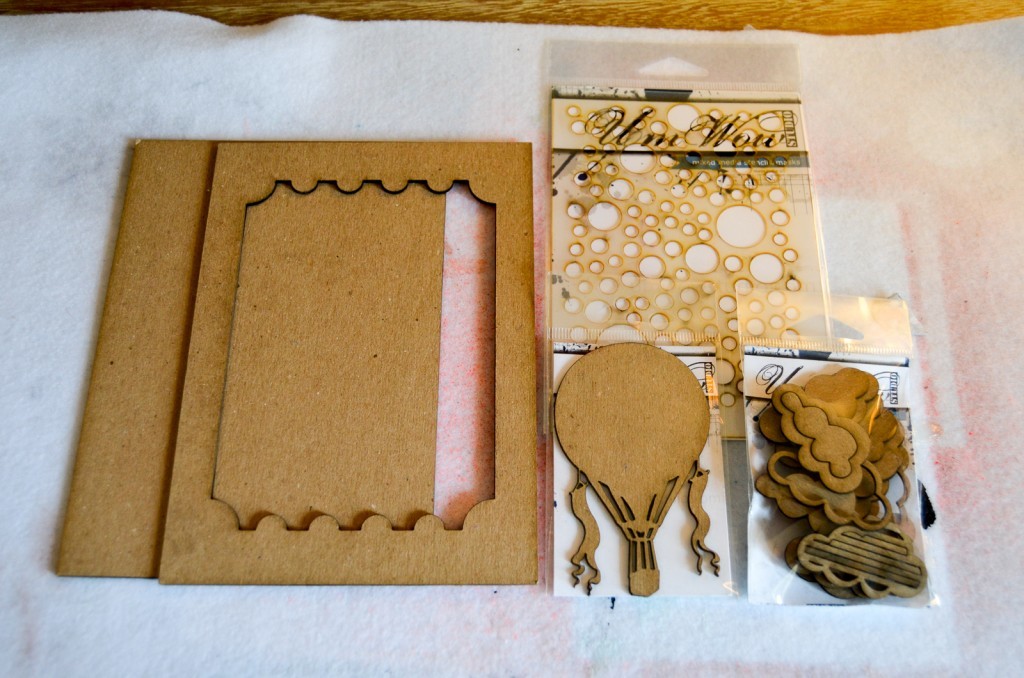 I began by using Pass the Tissue in Candy Apple/White Polka Dot and attaching it to the balloon with Decou-Page.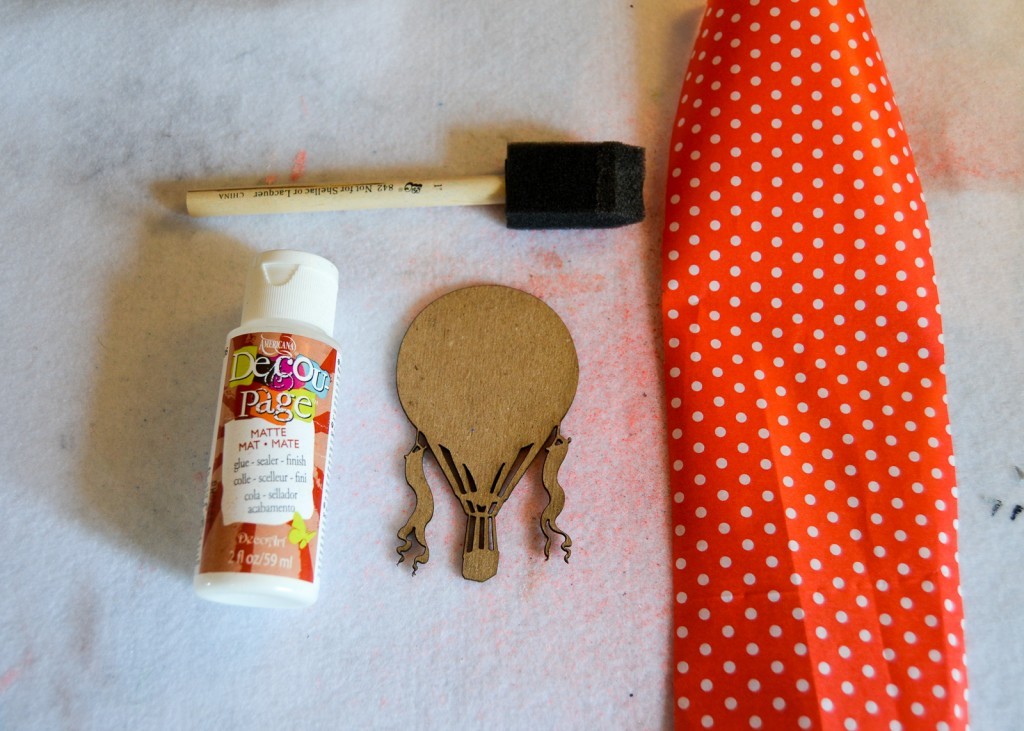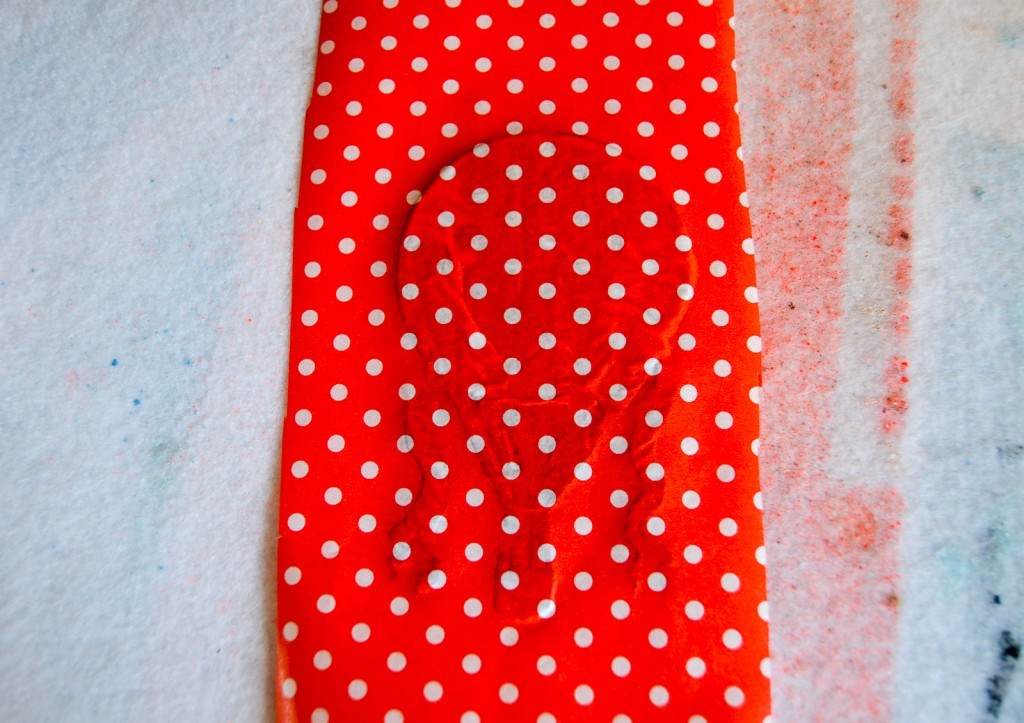 While that was drying, I started on the other pieces. Using two different blues, I painted a streaky background.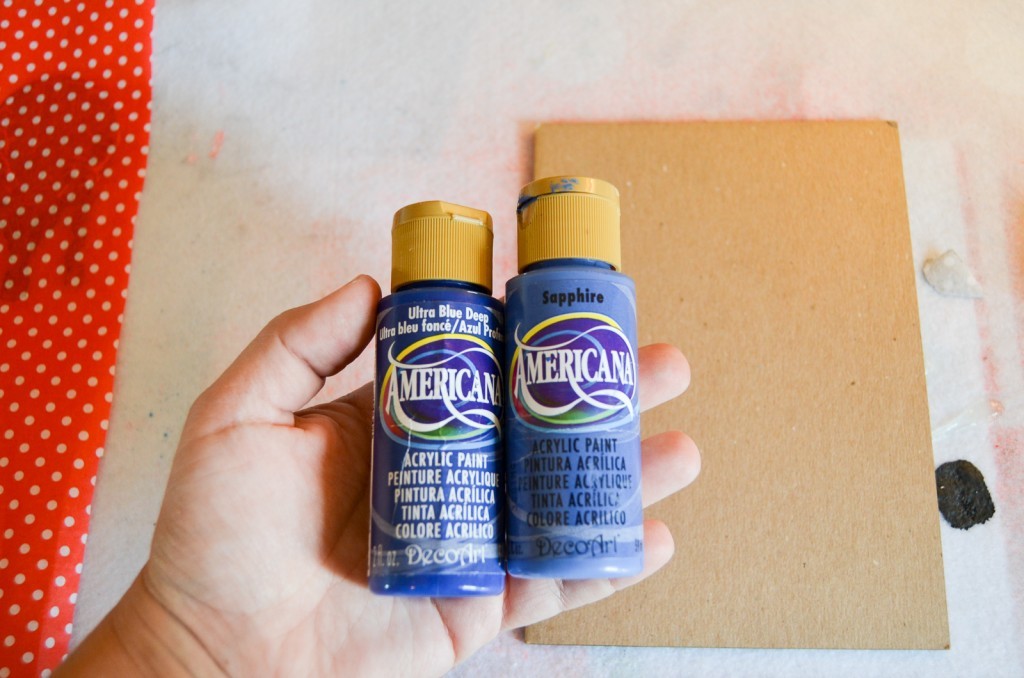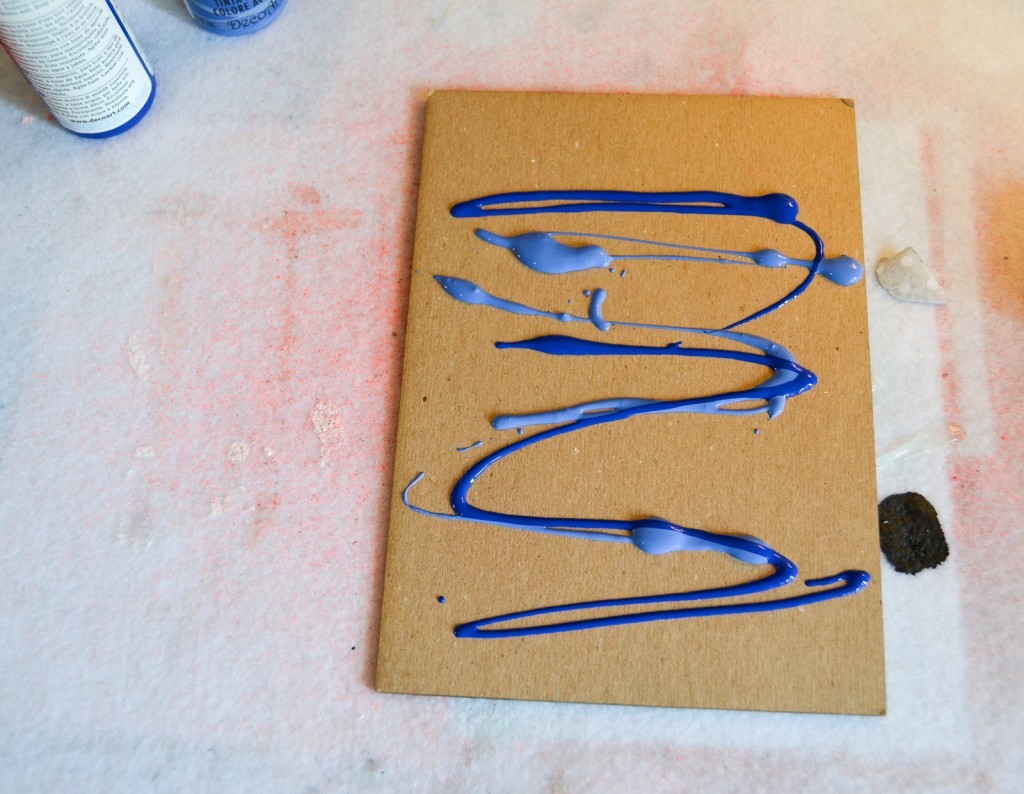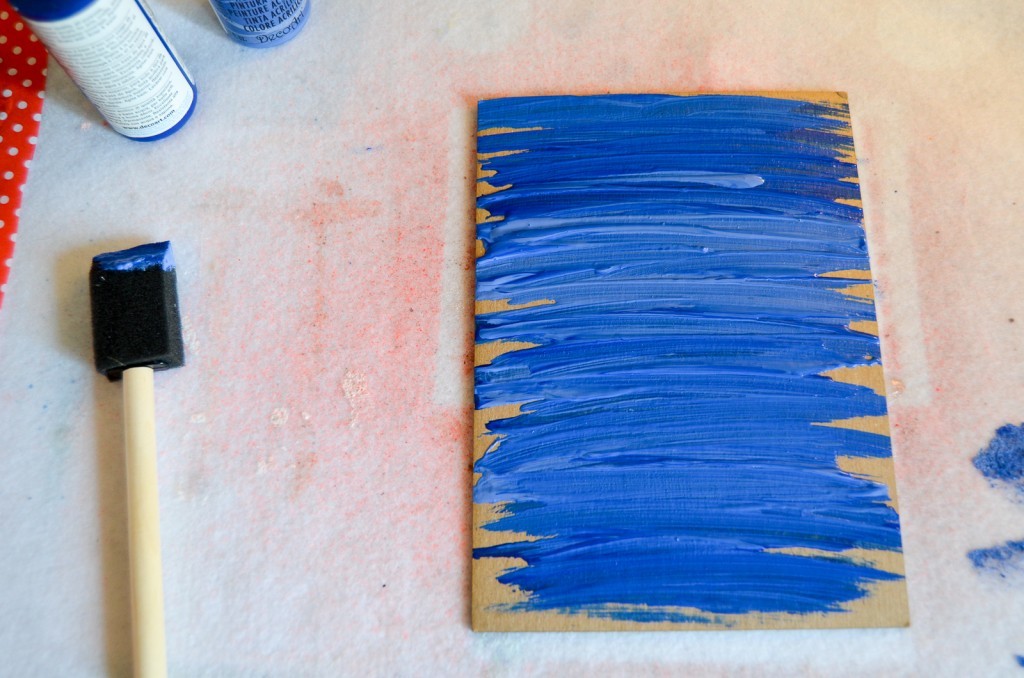 This was a fun project because I was able to work on different elements while others were drying. At this point, I moved onto the clouds. I painted them white, added a bit of Decou-Page, and used Pass the Tissue, Lace is the Place on top.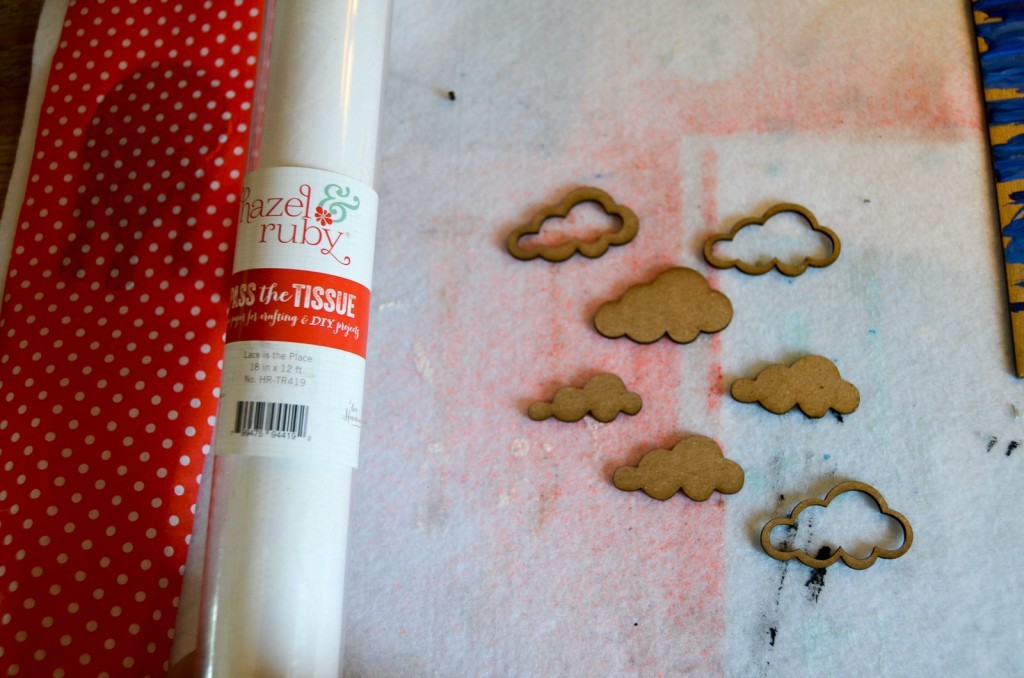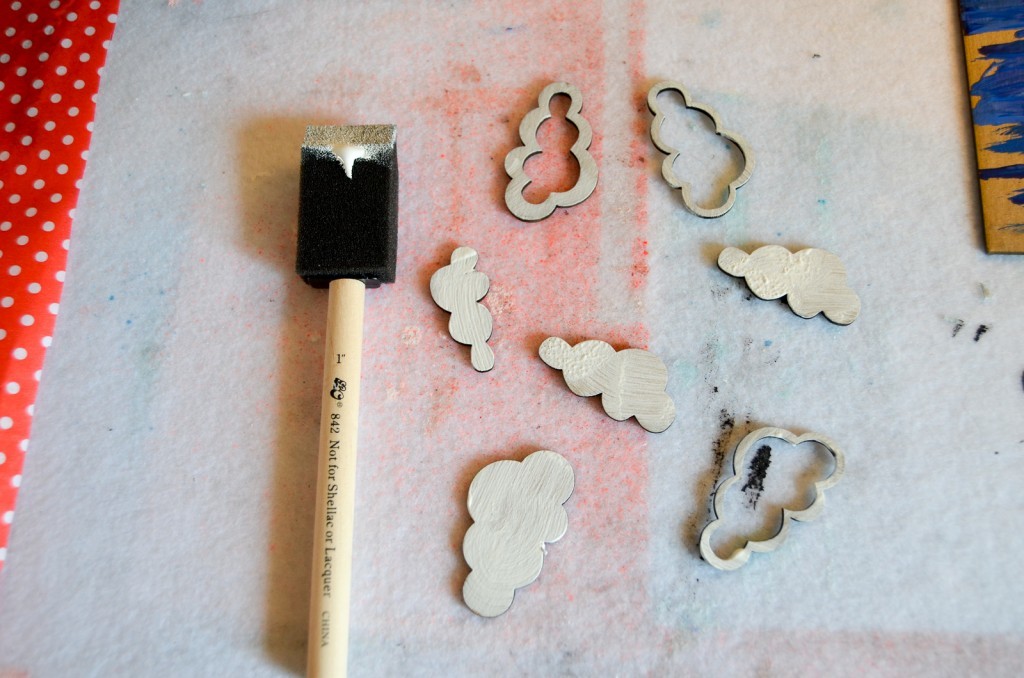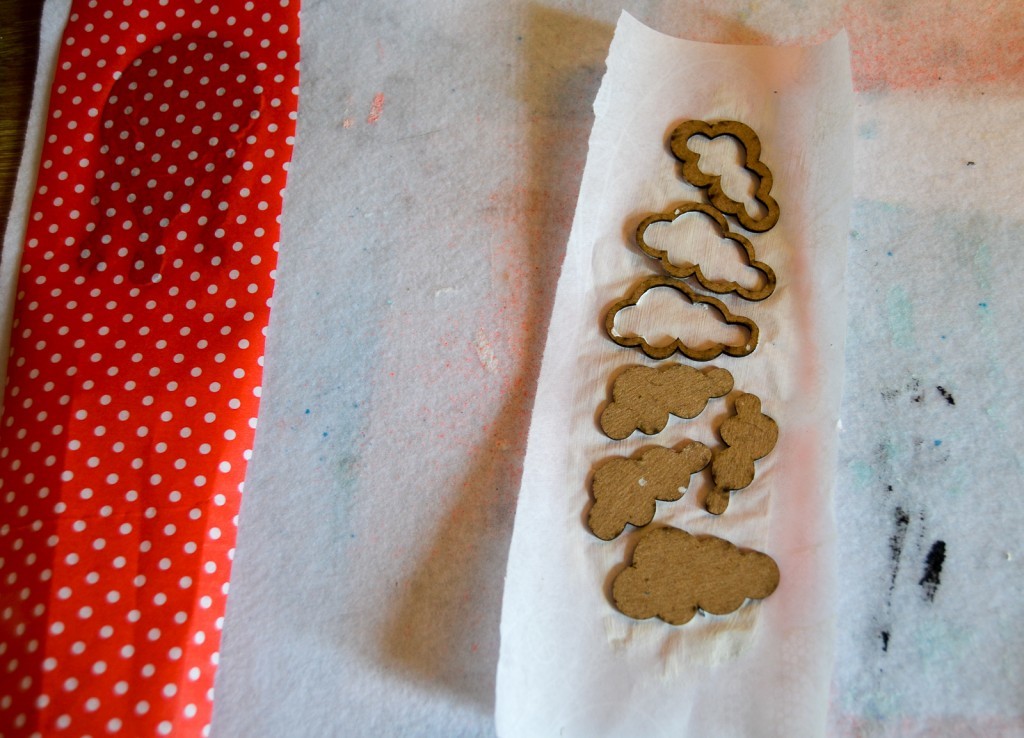 Back to the background! I took the circle confetti stencil and placed it on top. I then sprayed it with Tattered Angels Glimmer Mist in Abominable Snowman.
I thought Wrap It Up, Maps of the World would be perfect for the chipboard frame. Using Decou-Page again, I attached the paper. Once all of the pieces were dry, I took an exacto knife and cut the paper around each piece.
 When all of the pieces were trimmed, I used the Decou-Page to attach each piece where I wanted them to be.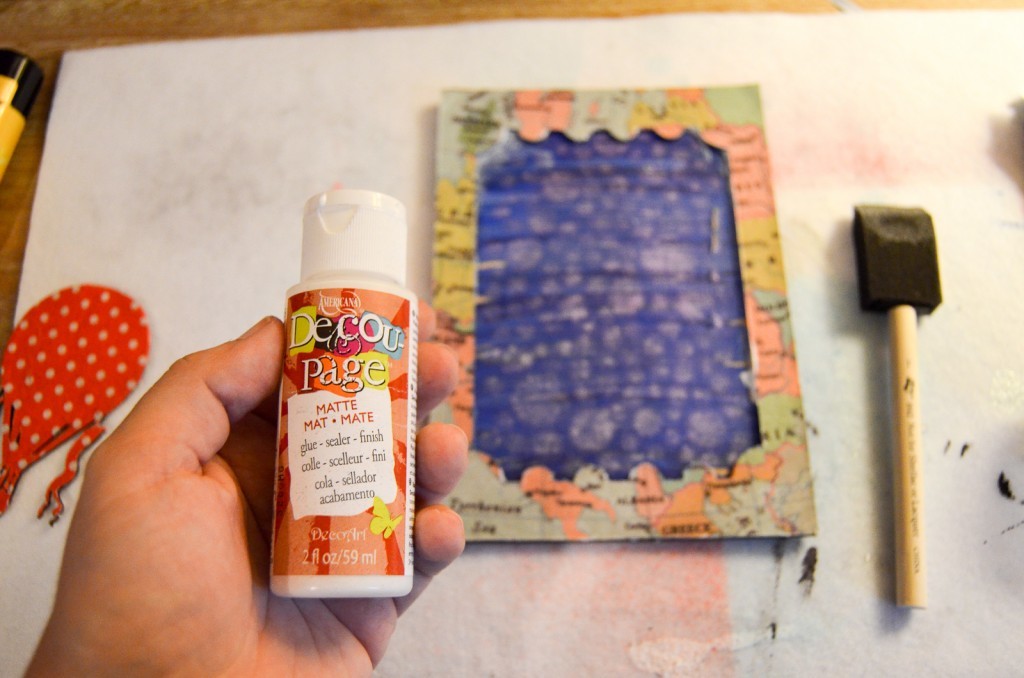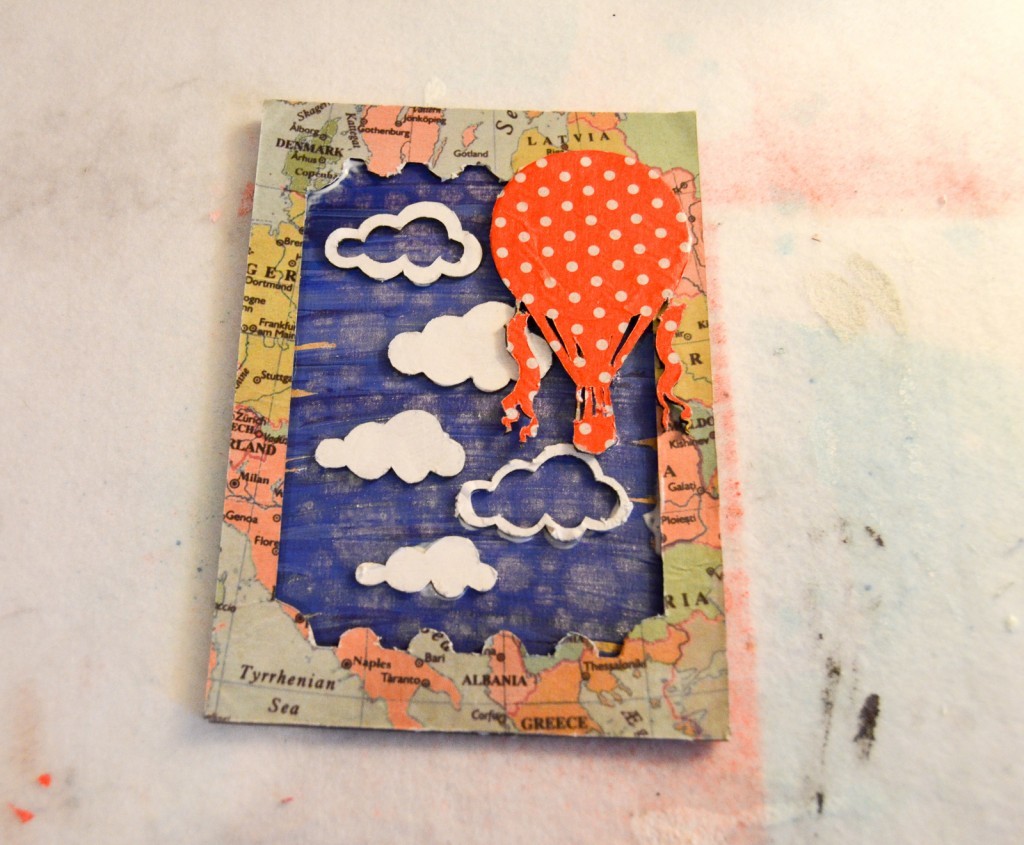 I wanted the entire piece in a frame and grabbed one from IKEA. I covered the mat in DIY Decor Tape in Wooden Grain, placed my hot air balloon art inside, and closed the frame up.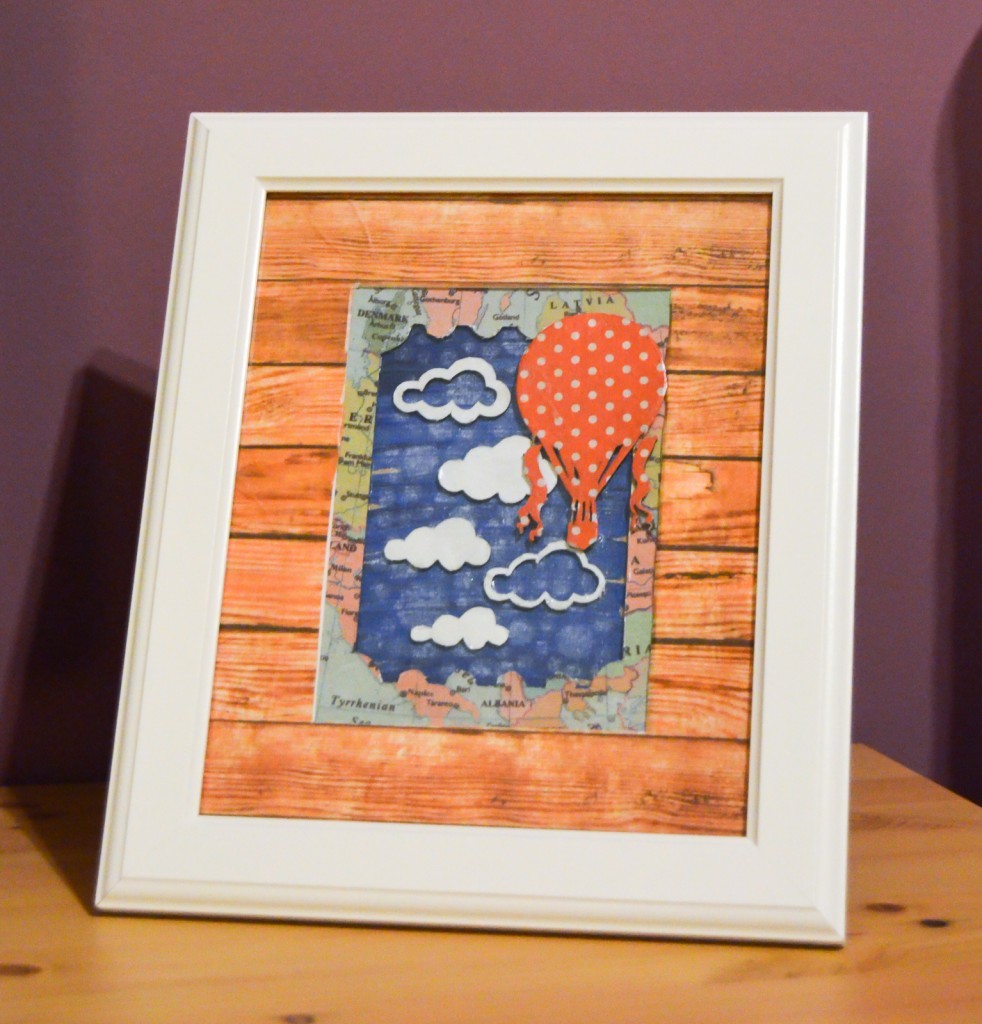 I decided to make my second piece complimentary to my first, so used the same frame and mat for both. For this one I used
I used the same techniques as the first piece. The couple is covered in Pass the Tissue, Mod Gray/White Polka Dot, the raindrops in Wrap It Up, Crazy for Chevy-Teals, and the frame in Wrap It Up, Statement Floral. I painted the lamp black. The background is white and I sprayed the brick stencil on top with red spray ink. When everything was Decou-Paged together, I sprayed the entire thing with a bit of Glimmer Mist in True Turquoise.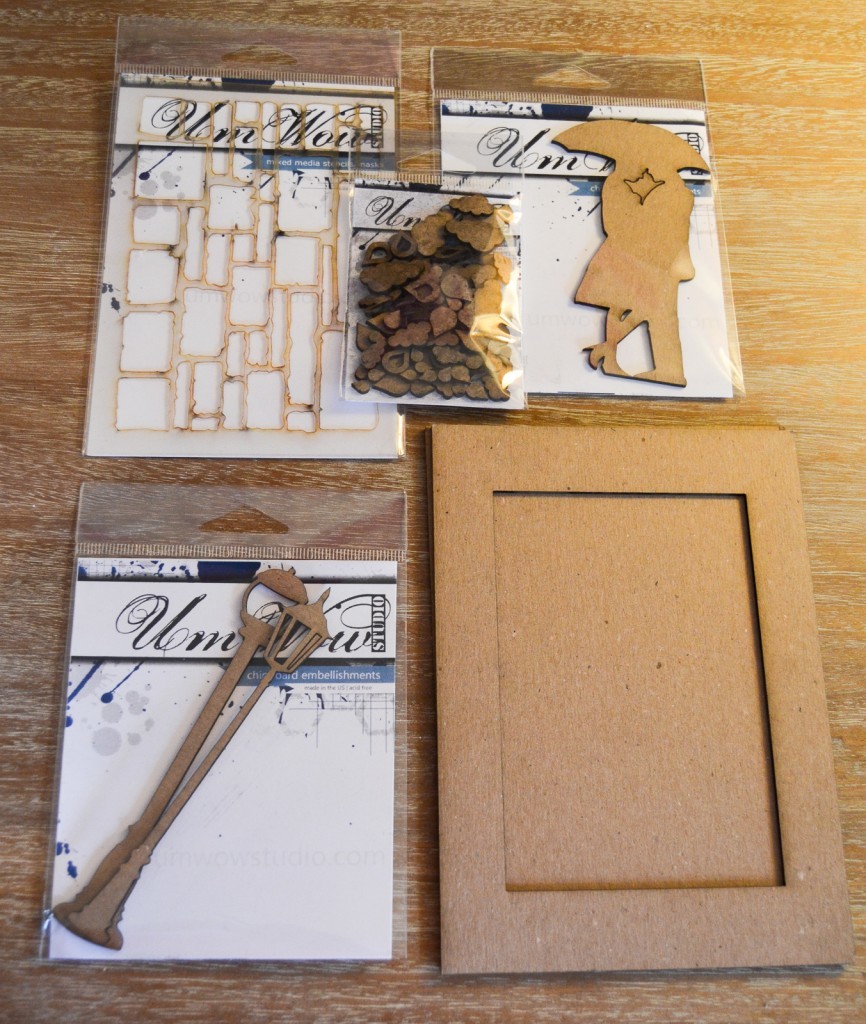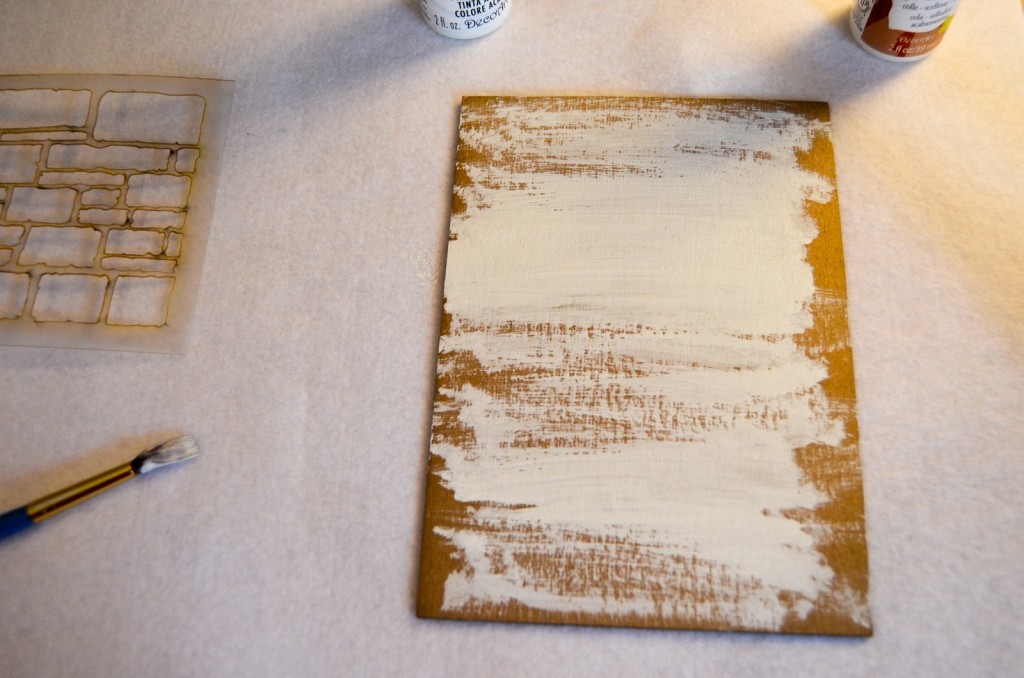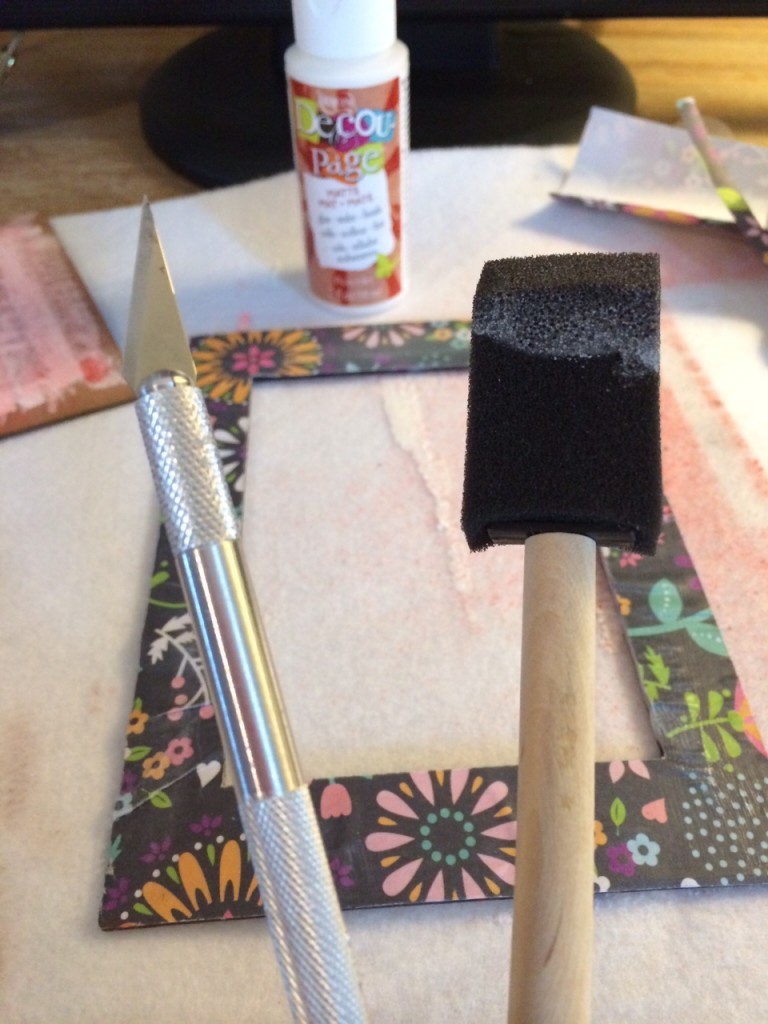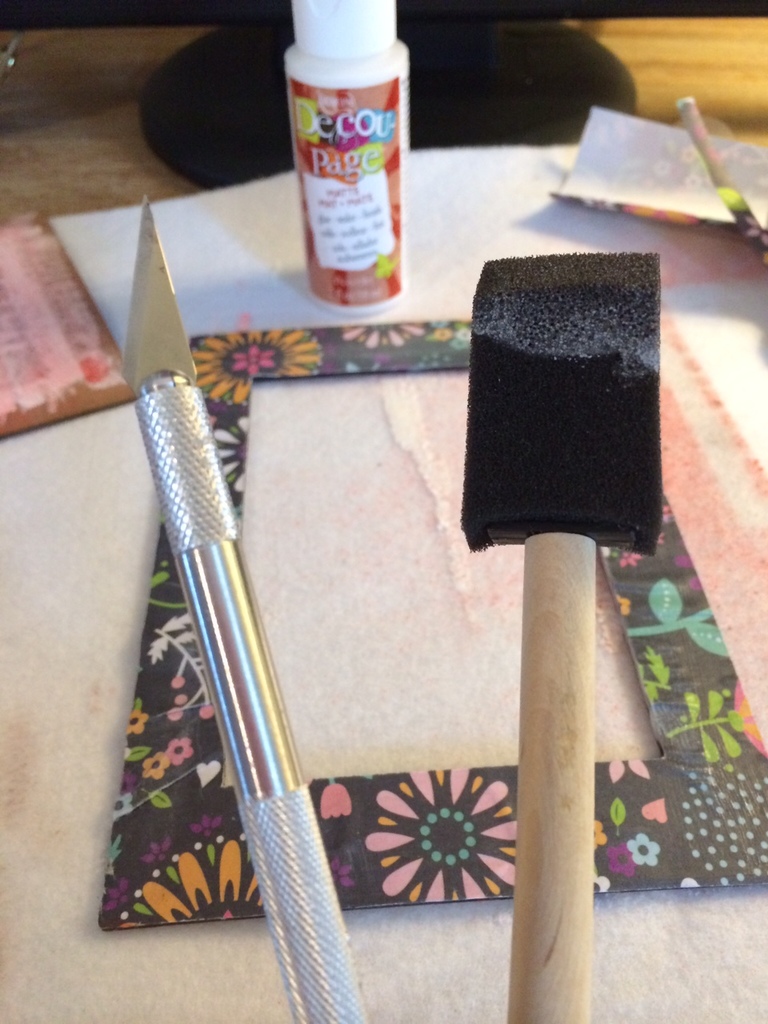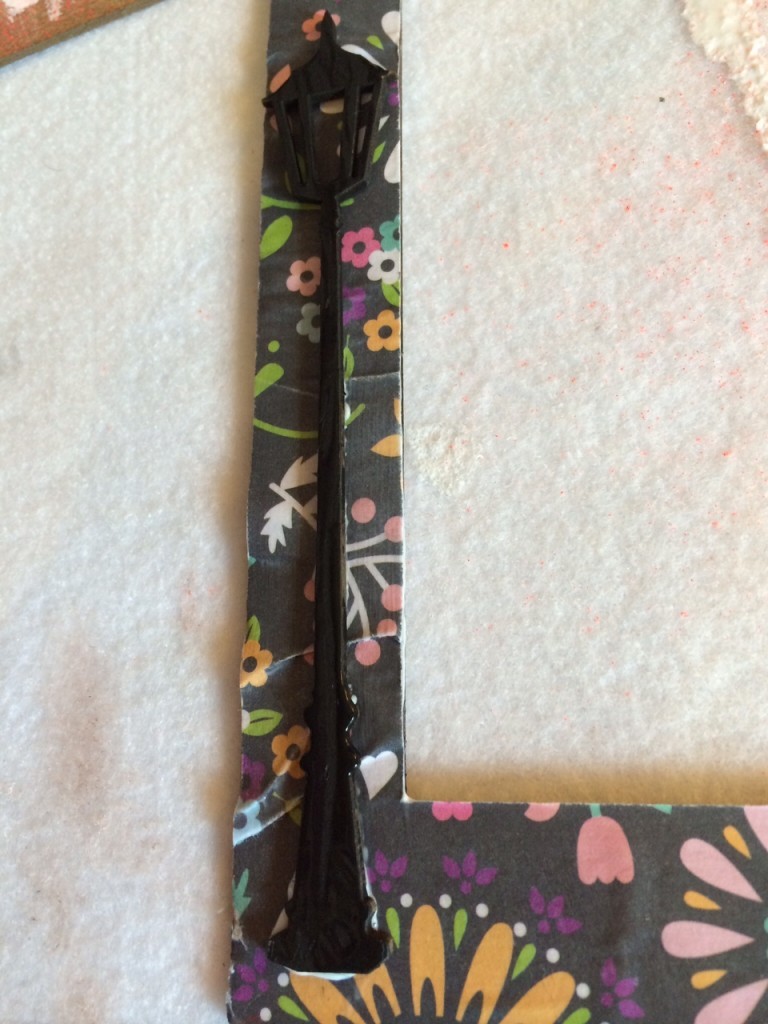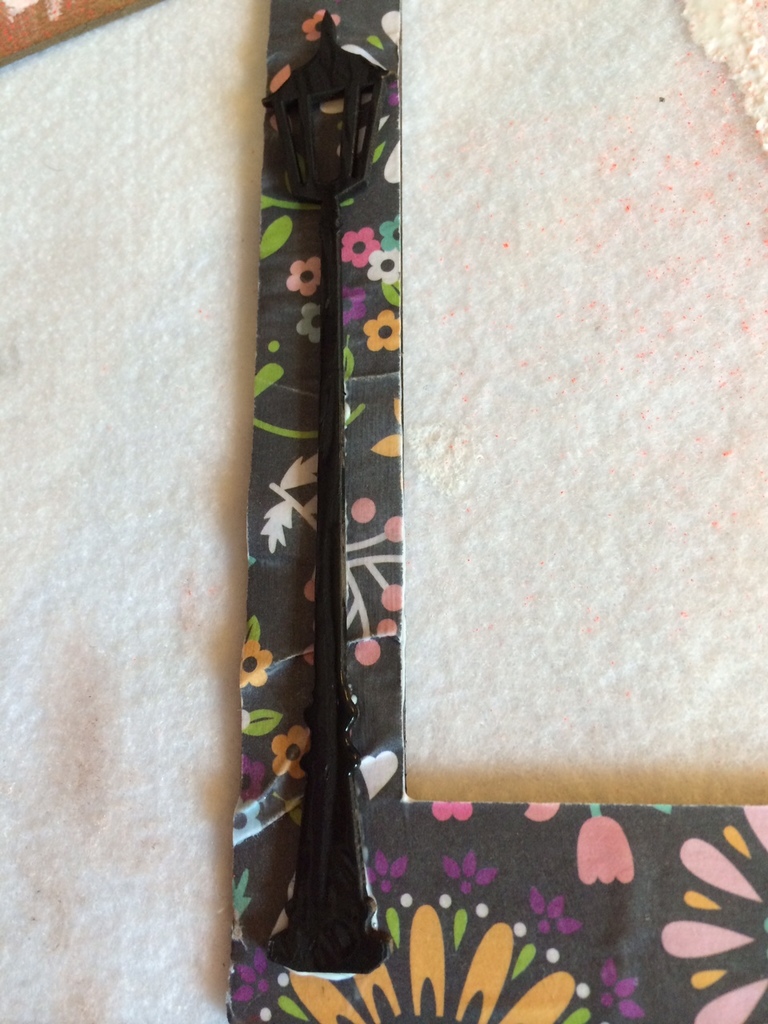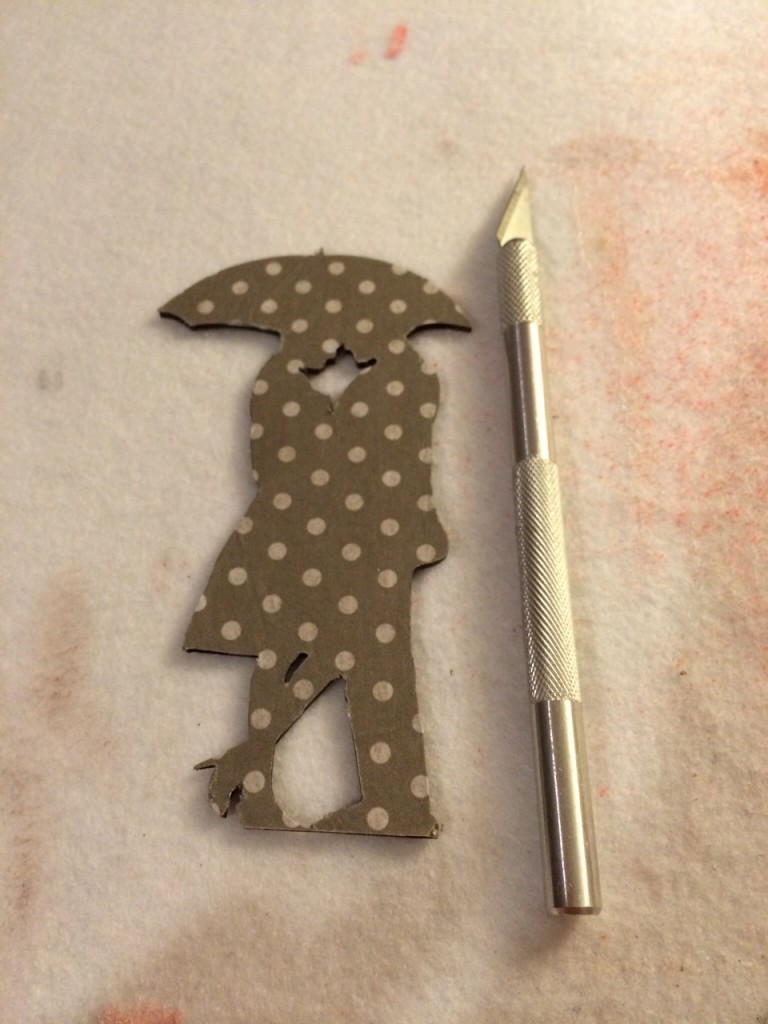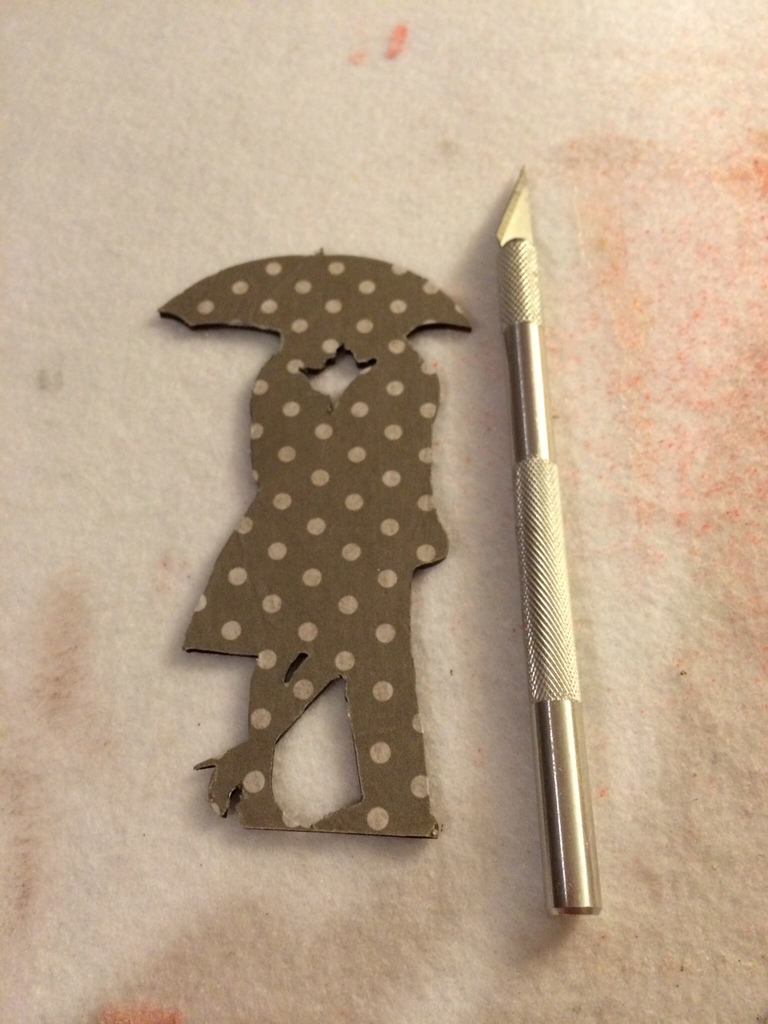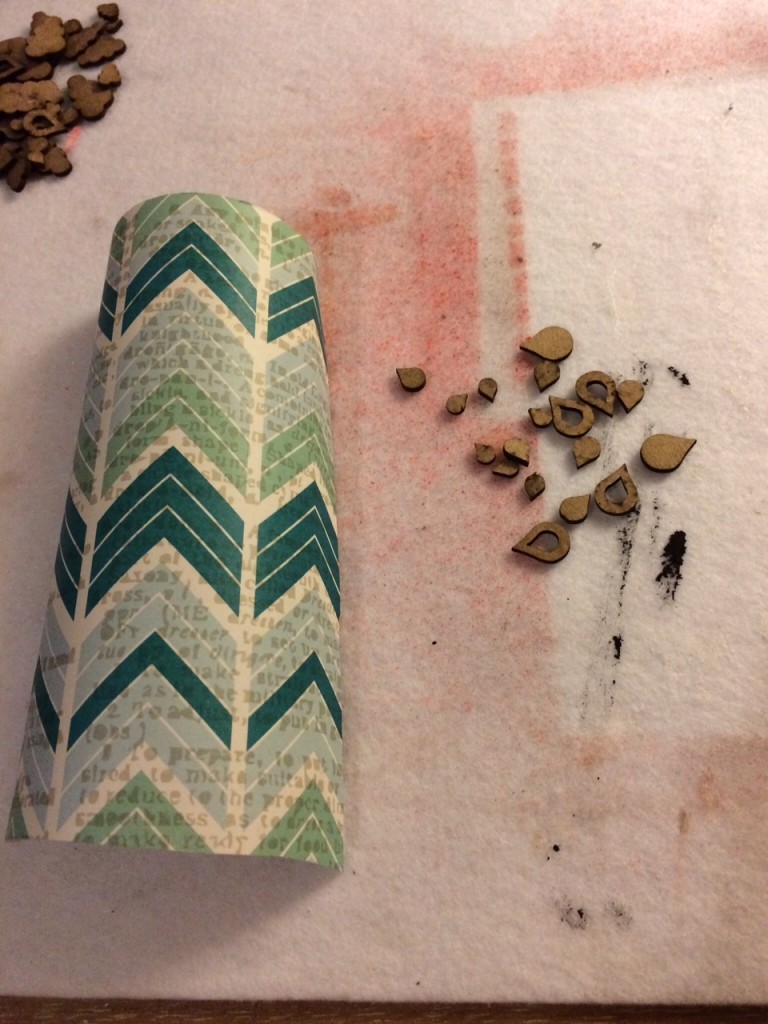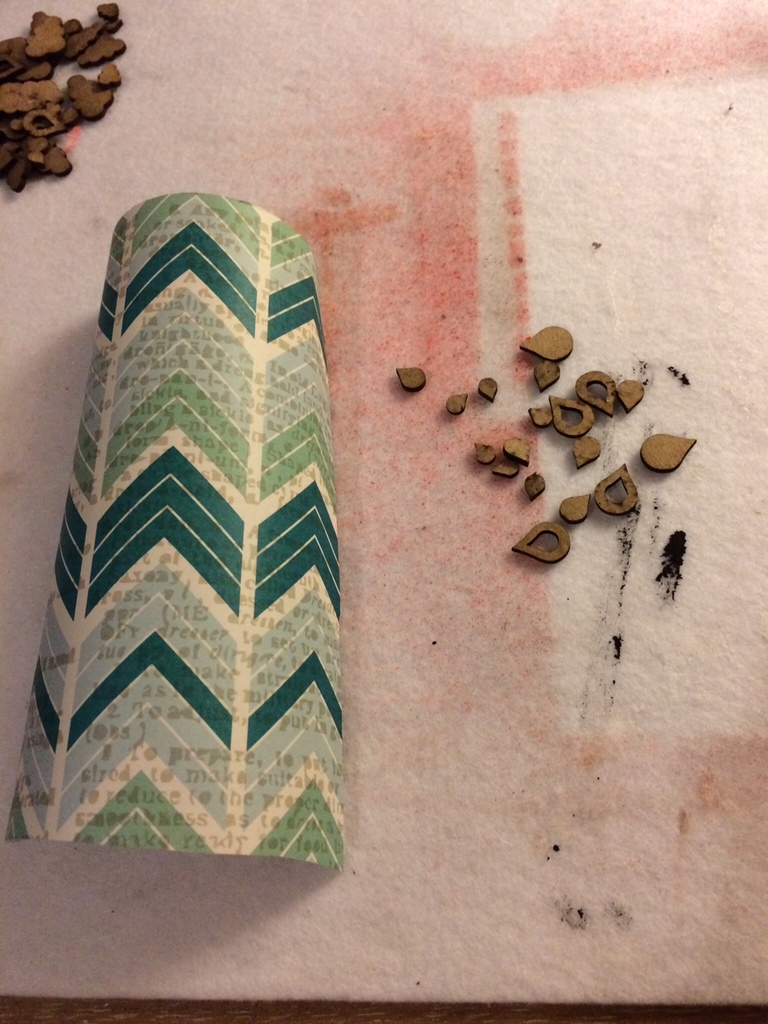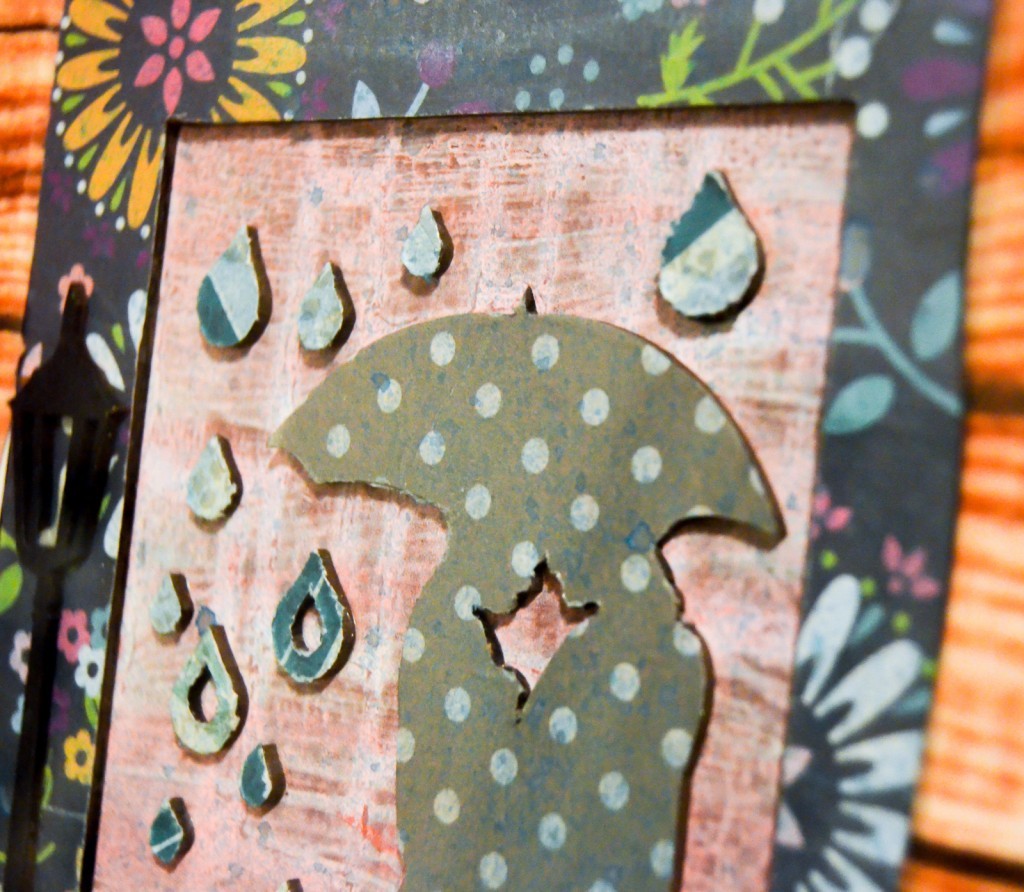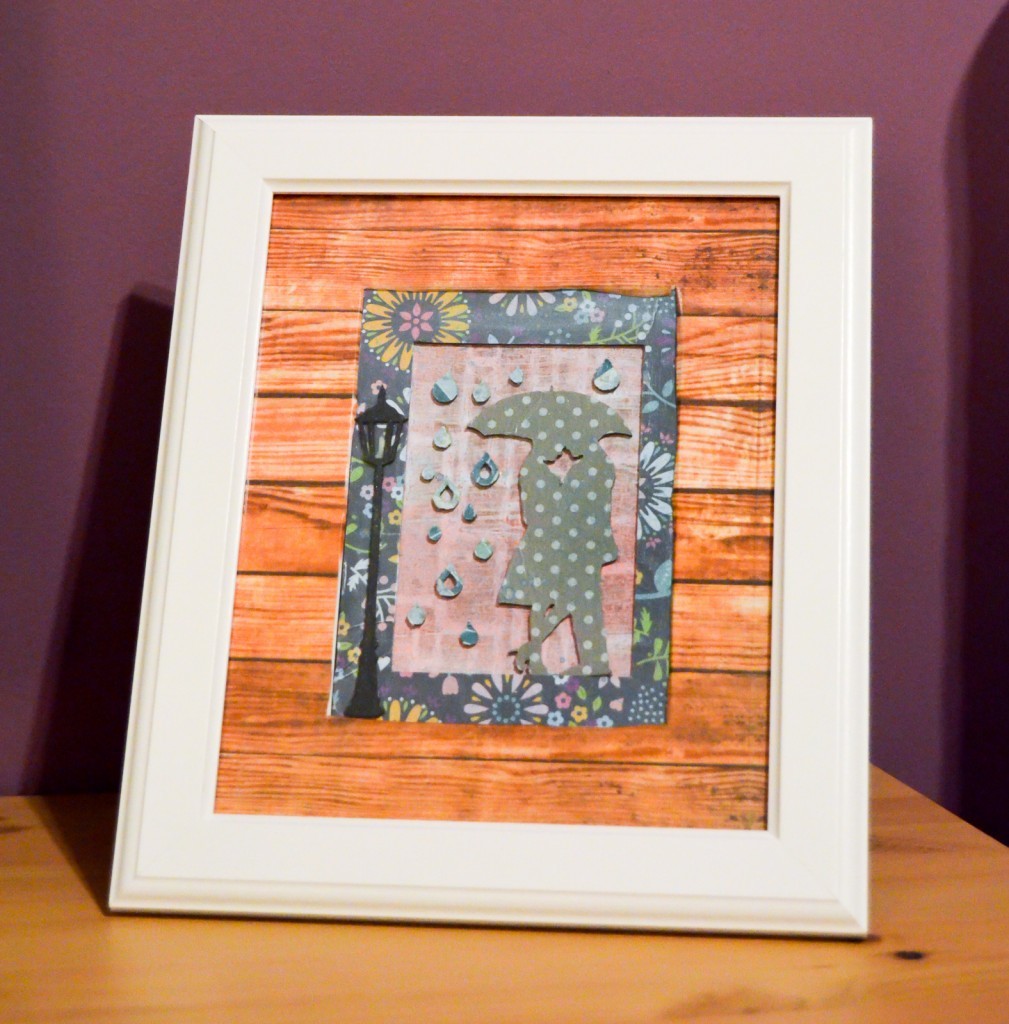 I love how both pieces turned out and they were both a lot of fun to create. I can see a lot more mixed media art in my future!