It was only a matter of time before I combined my love of glitter with my newfound love of making jewelry. My girls were recently discussing just how to fly and of course fairy dust was brought up. While my Fairy Dust Necklace won't help you fly, it will make you smile!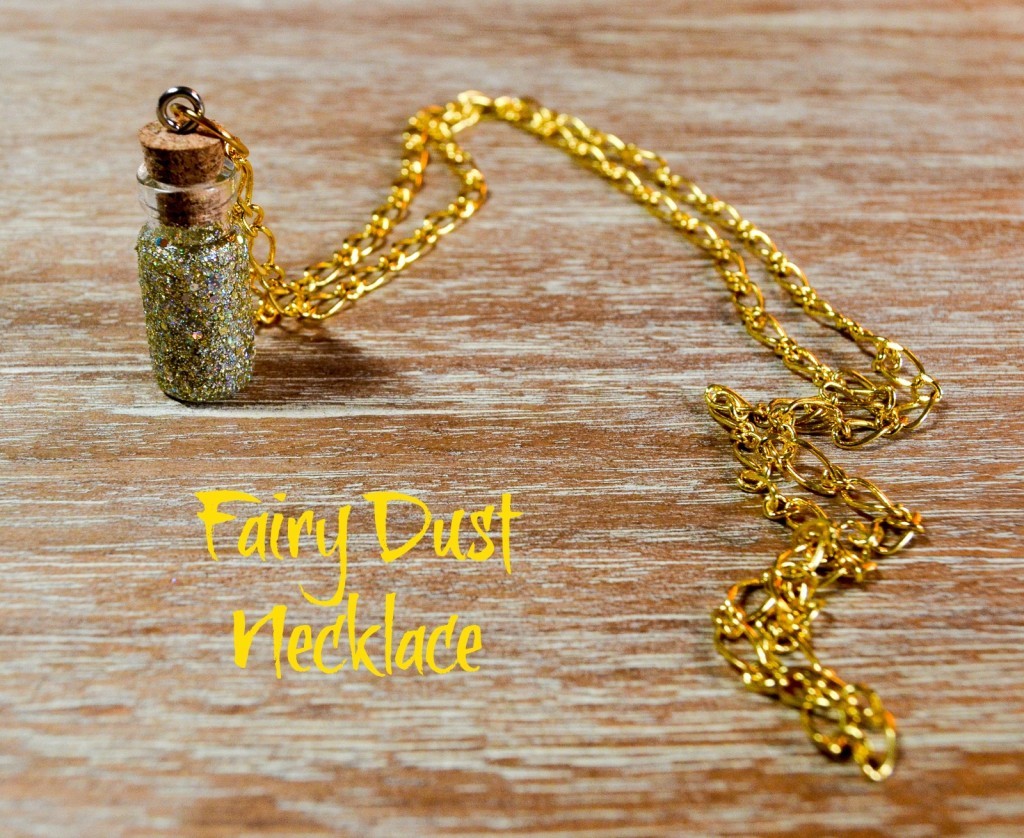 **This post contains sponsored content and/or affiliate links. All opinions are my own.**
To make this Fairy Dust Necklace, you will need:
foam brush
glitter
jump ring
side cutters
round nose pliers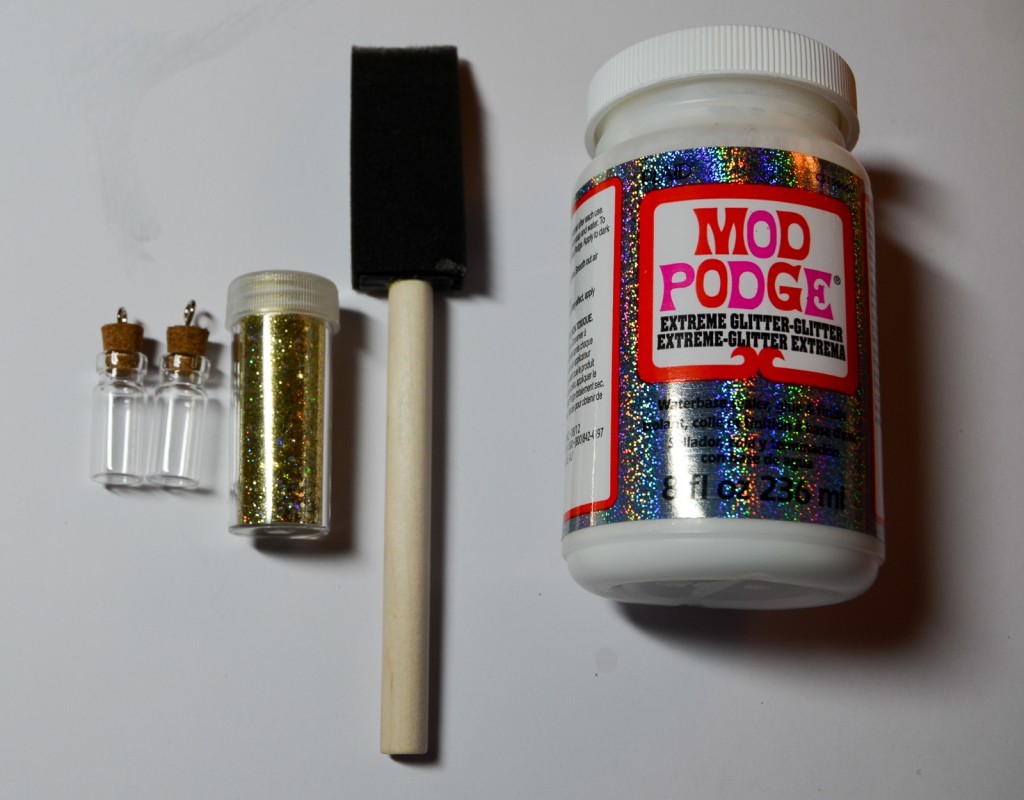 Take the cork out of your bottle and set it aside. Paint the outside of the bottle with Mod Podge. While it's still wet, sprinkle glitter on the painted area.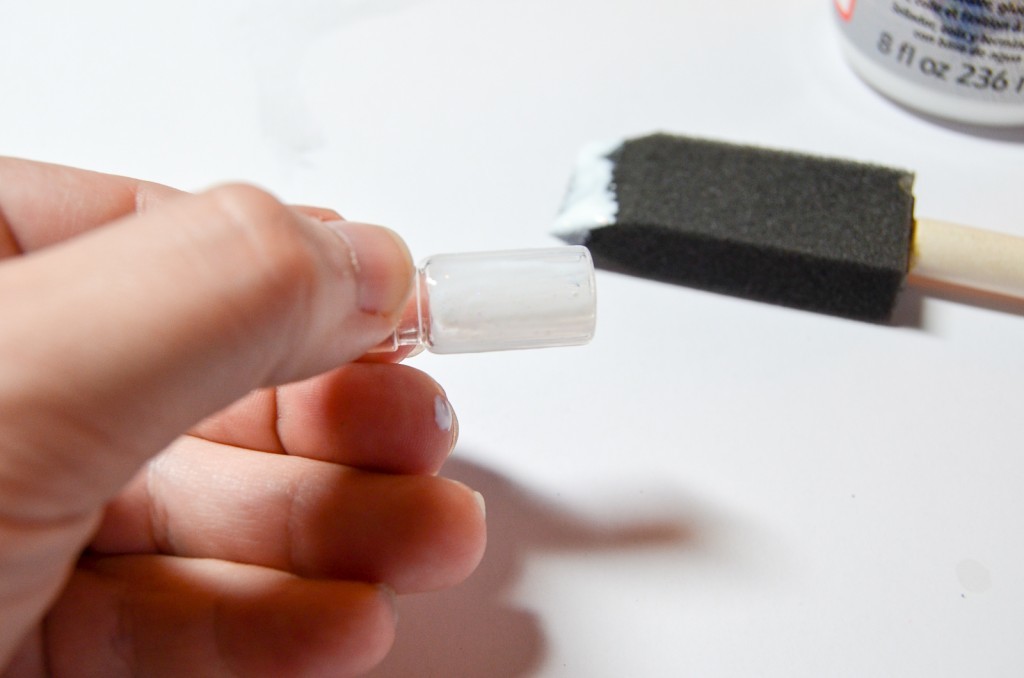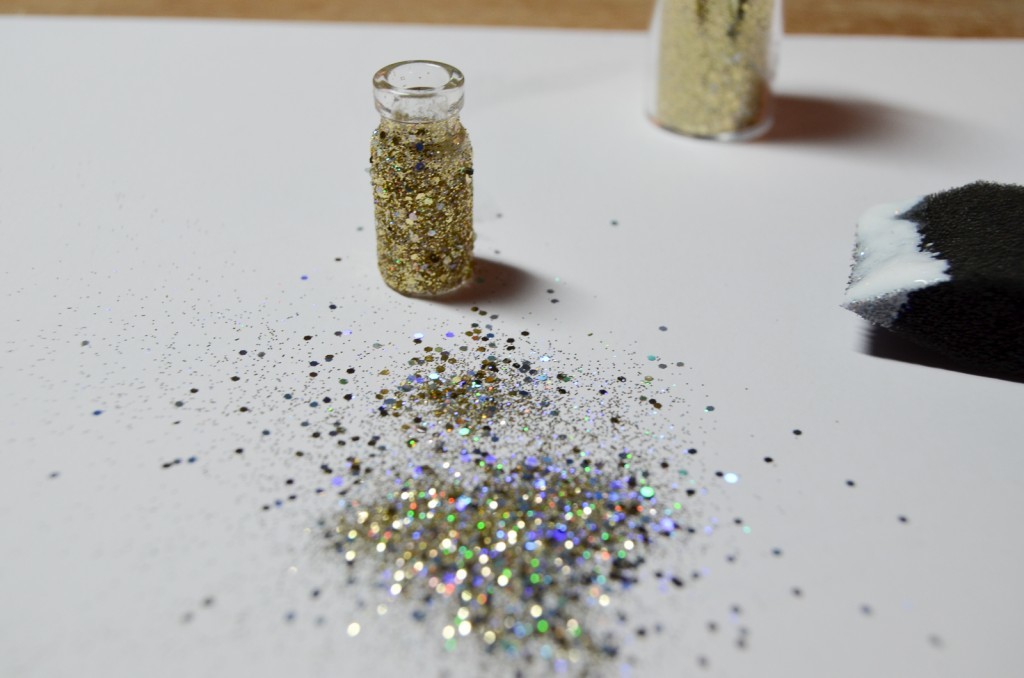 While the Mod Podge is drying, take your chain and connect it into the length of necklace you want. I always do this by simply placing the chain around my neck and clipping it at the length that works for me. Take your jump ring and gently open it with your pliers. Place it through a loop on the necklace and then add the cork. Close the jump ring.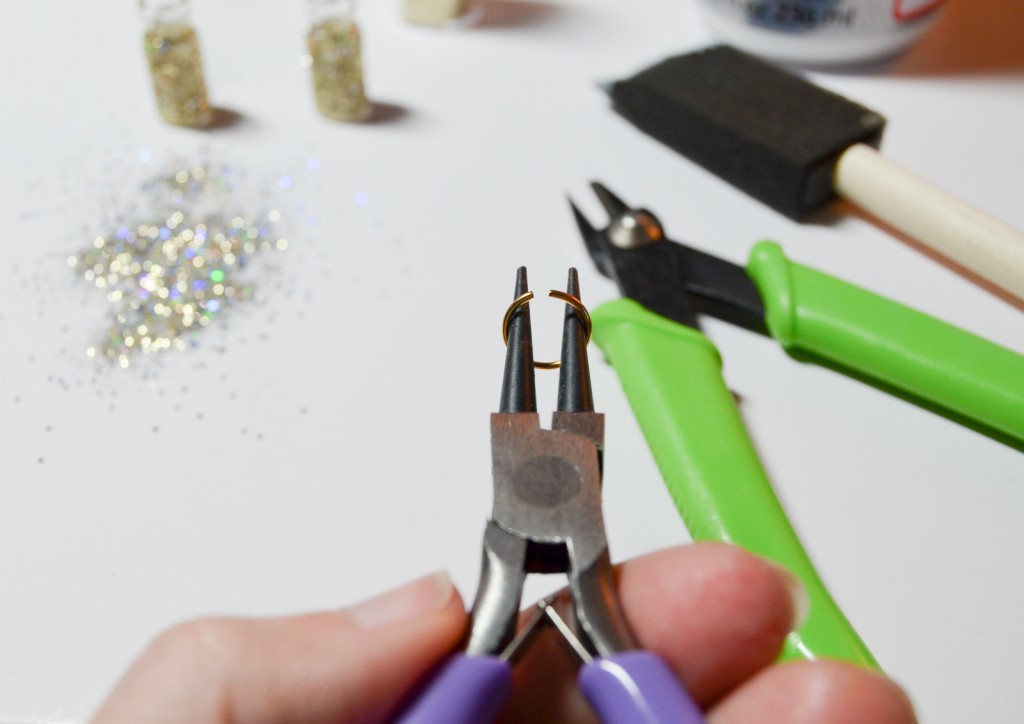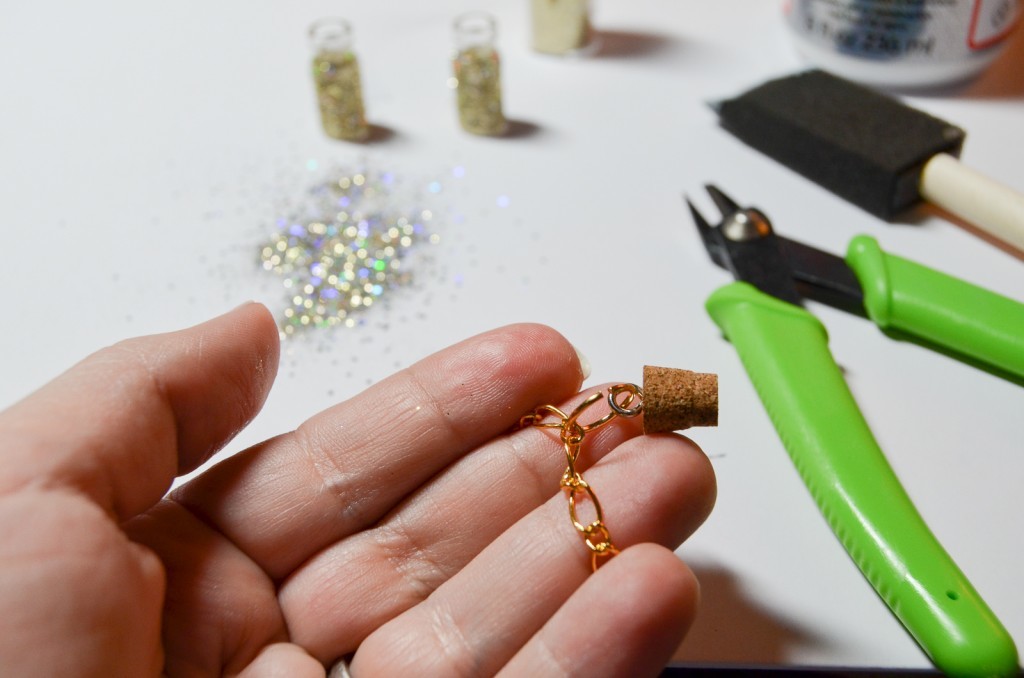 When the Mod Podge is dry, paint a top coat over the glitter on the bottle and let it dry. I put some glitter inside the bottle before I closed it up.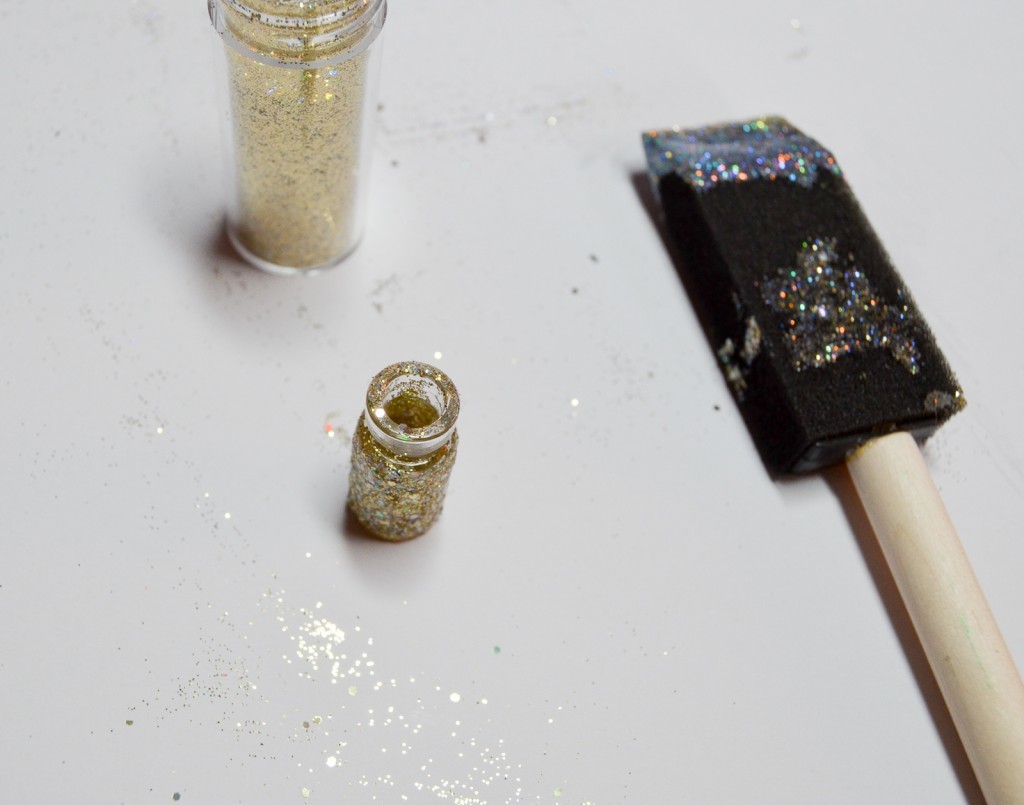 Once the bottle is dry, put the cork back in. Make sure it's tight!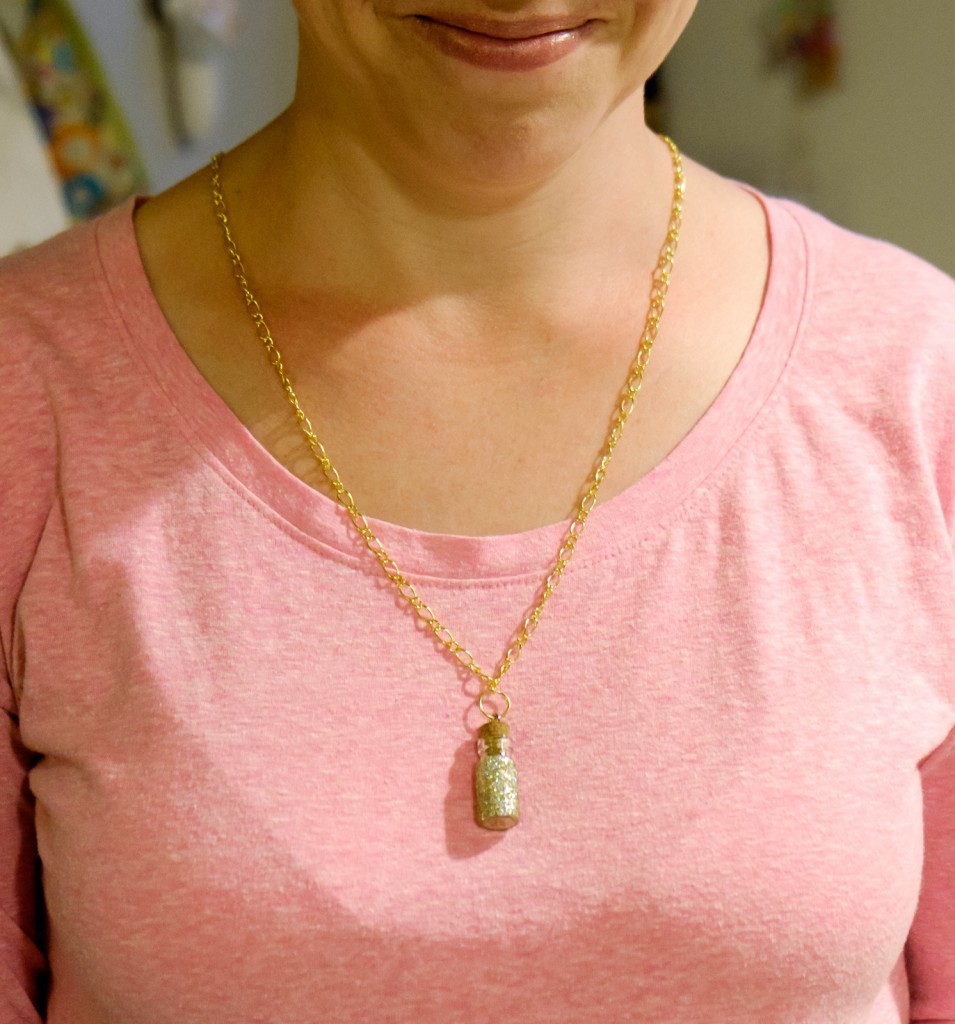 My Fairy Dust Necklace is a fun and whimsical piece of jewelry. And if you need a little bit of a pick me up, sprinkle a bit of your "fairy dust" around. This is a great gift for Tinkerbell obsessed little girls, too (I'd just glue the cork to the bottle so the glitter can't be dumped everywhere–not that my girls would throw their fairy dust and jump or anything! ;))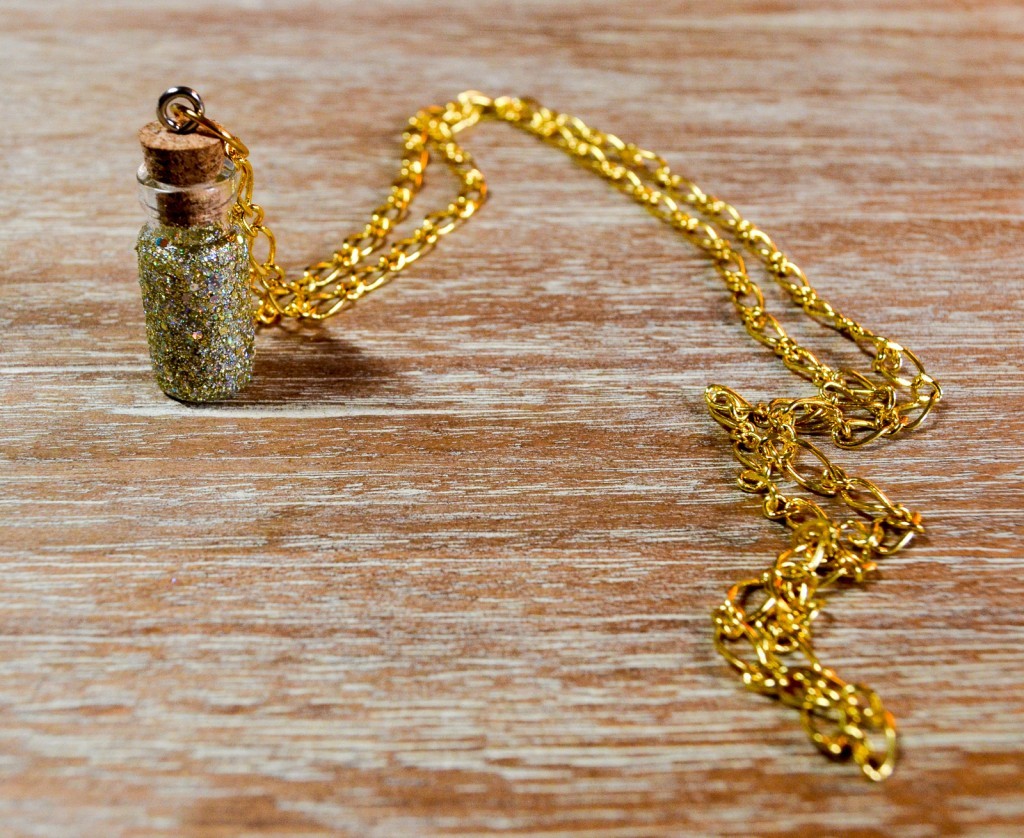 I presented the Fairy Dust Necklaces in Glittered Mason Jar Gift Containers.