I love putting gifts together. I love pretty packaging and it's always a bonus if it can be used again. While I was making gifts for Snap!, I was trying to think of a fun way to package them that would be both pretty and functional in the future. I store *everything* in mason jars and you know my love of glitter, so I decided to make Glittered Mason Jar Gift Containers.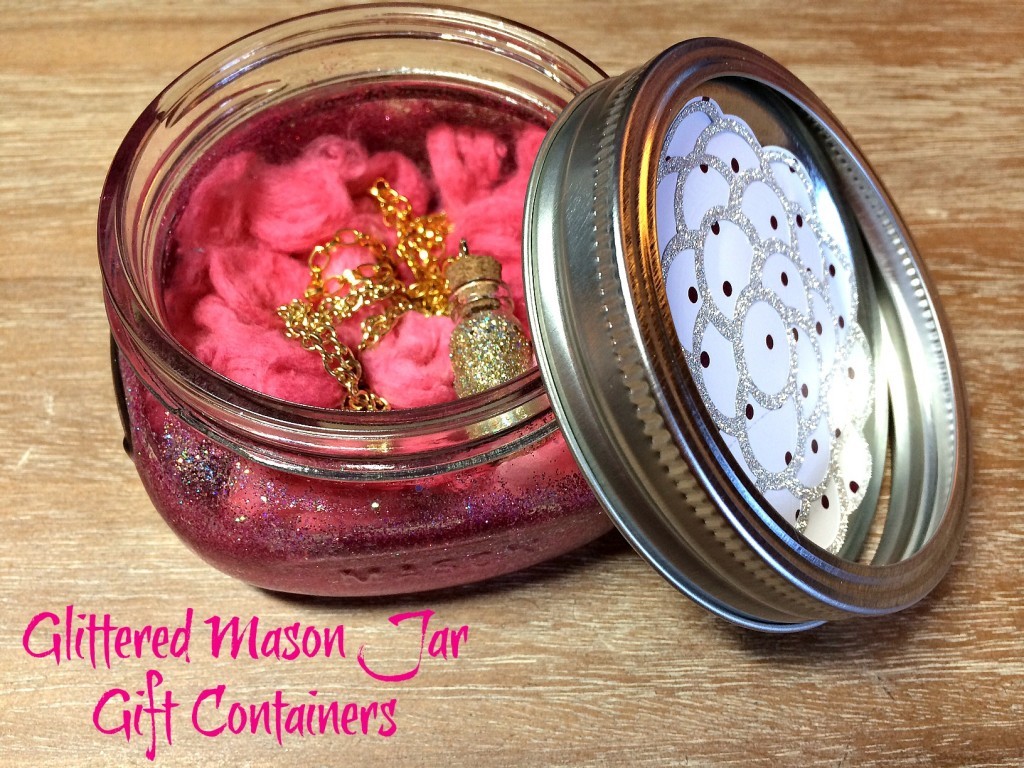 **This post contains sponsored content and/or affiliate links. All opinions are my own.**
I had a lot of fun making these and had all of the supplies already. I used: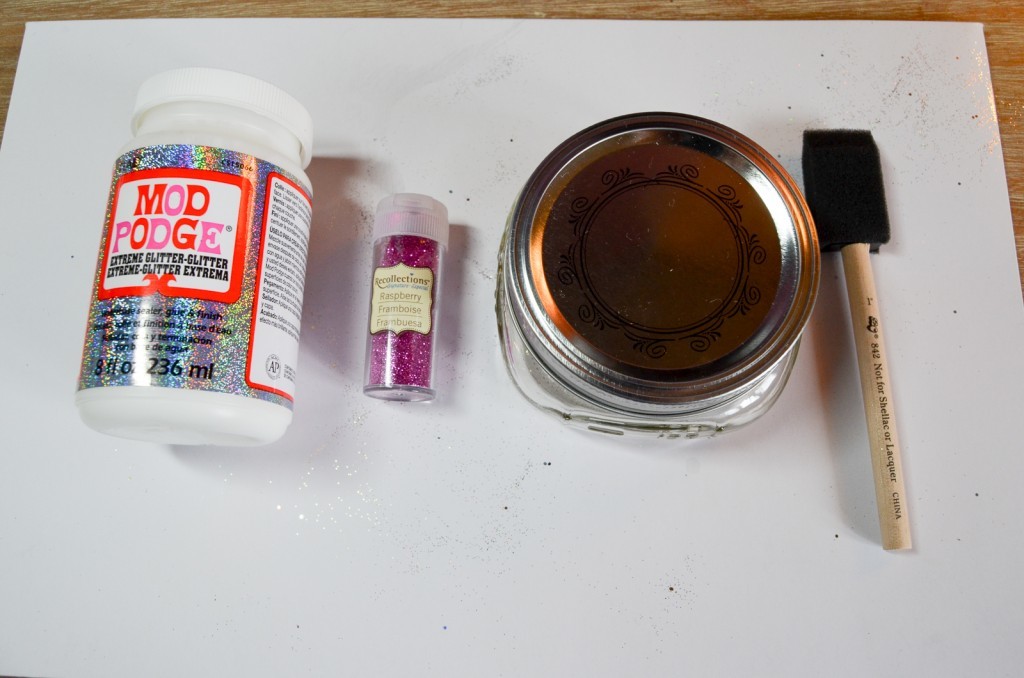 Open the jar and set the lid aside. Paint the inside of the jar with the Mod Podge. Sprinkle glitter inside so that the Mod Podge is completely covered. You may need to move the jar around a bit to get full coverage. Let it dry.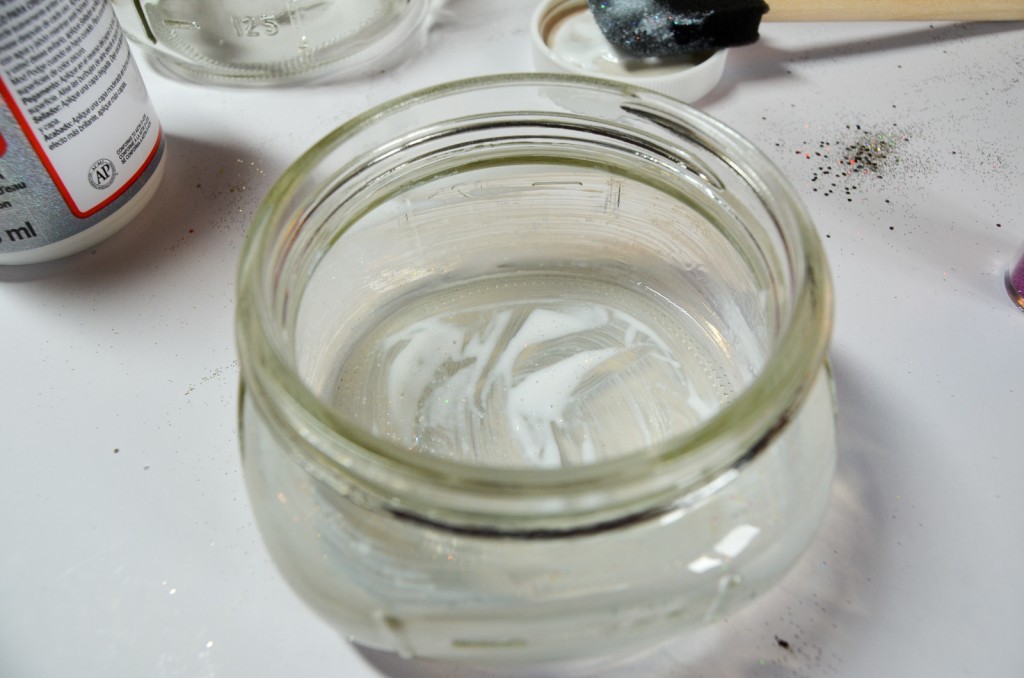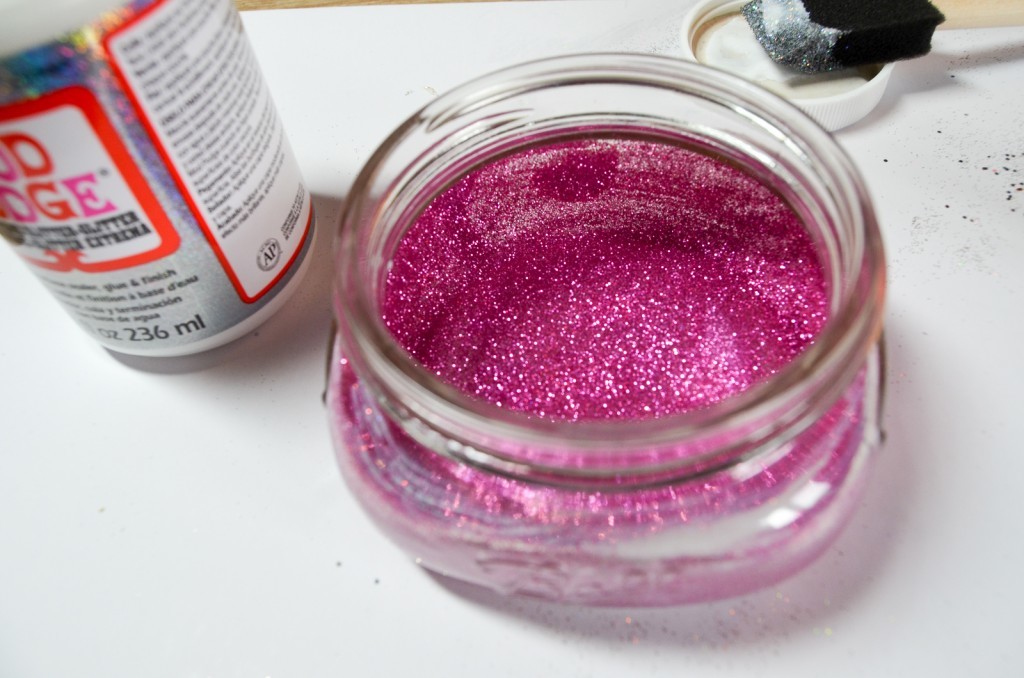 When the Mod Podge is dry, shake out any excess glitter. I do this kind of work on a piece of cardboard so that I don't get my desk too glittery. Seal the glitter with a top coat of Mod Podge.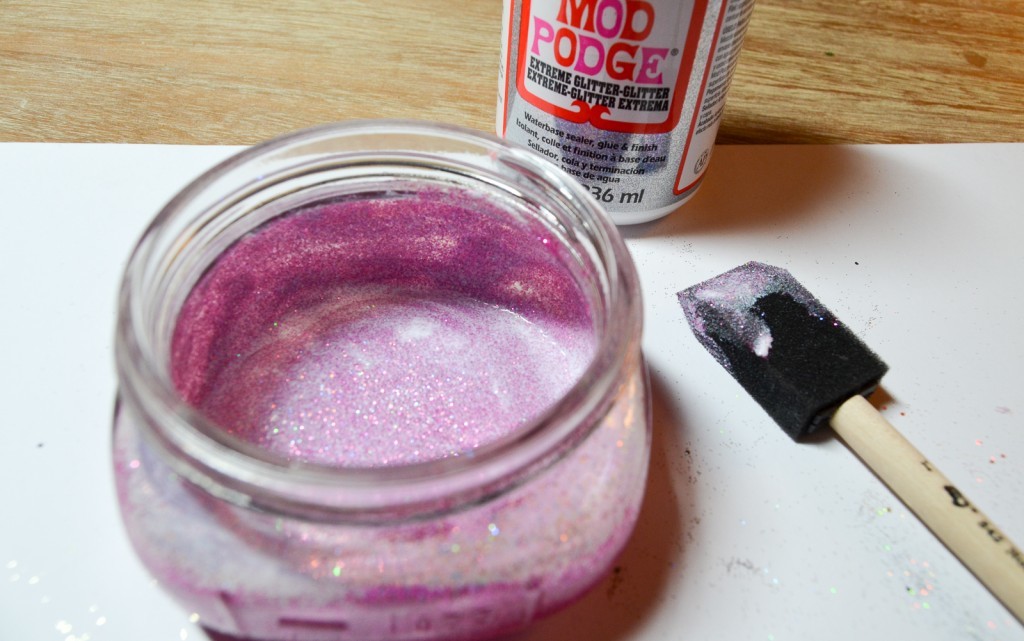 While that was drying, I pulled out my Cricut. After measuring the lid, I pulled up a flower in Design Space, expanded it to the size I needed, cut it out, and placed it on the mason jar lid.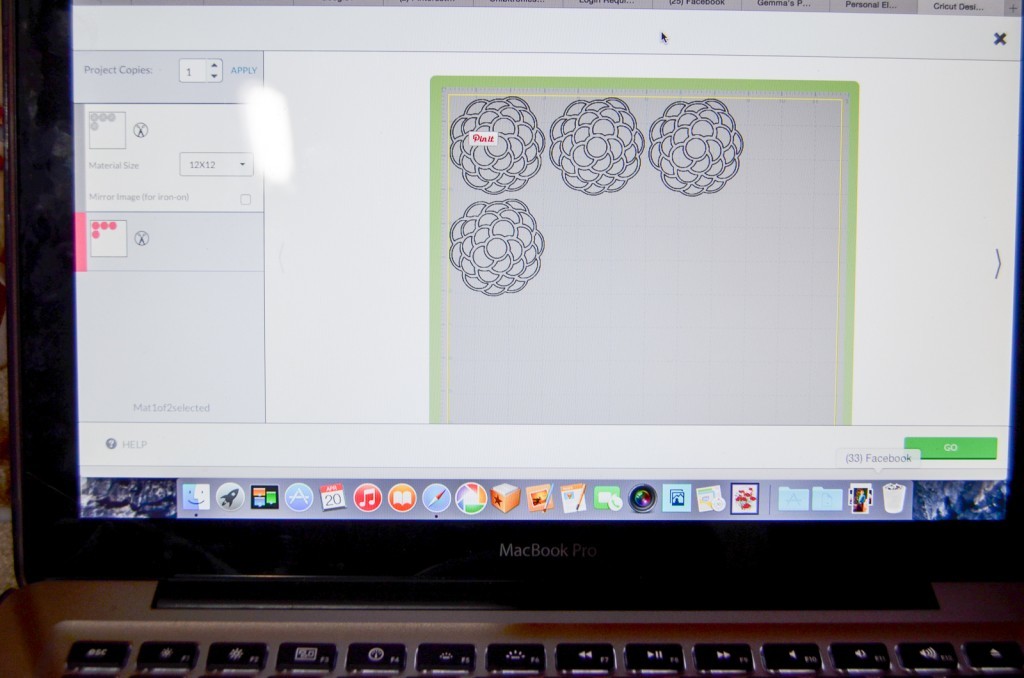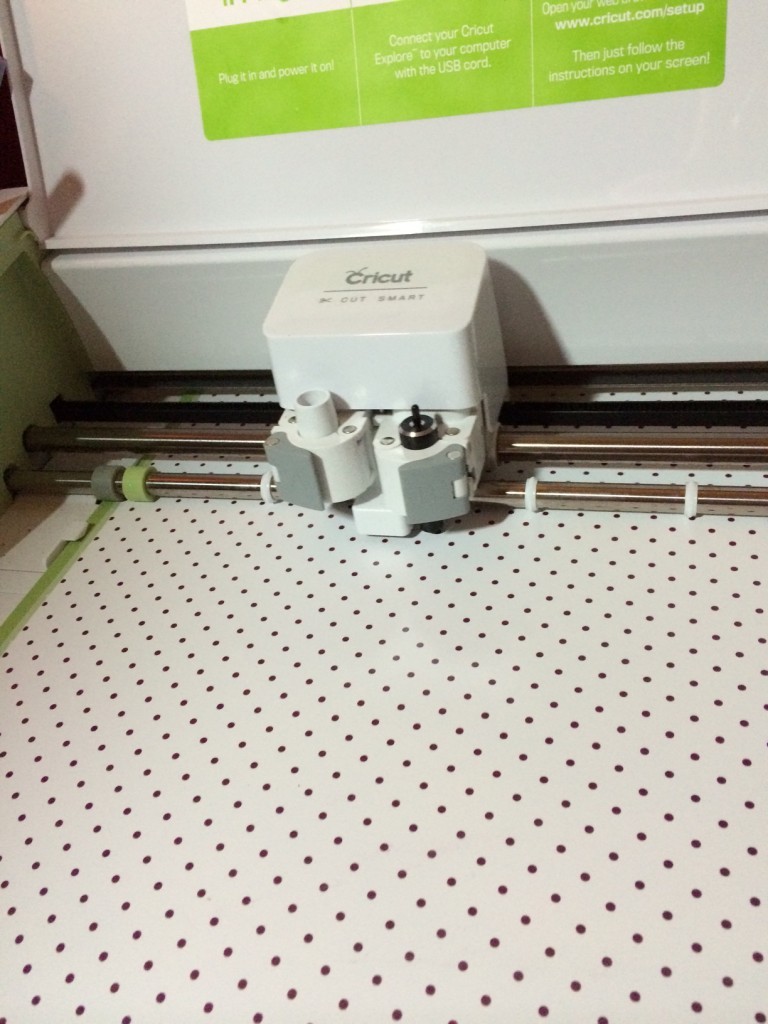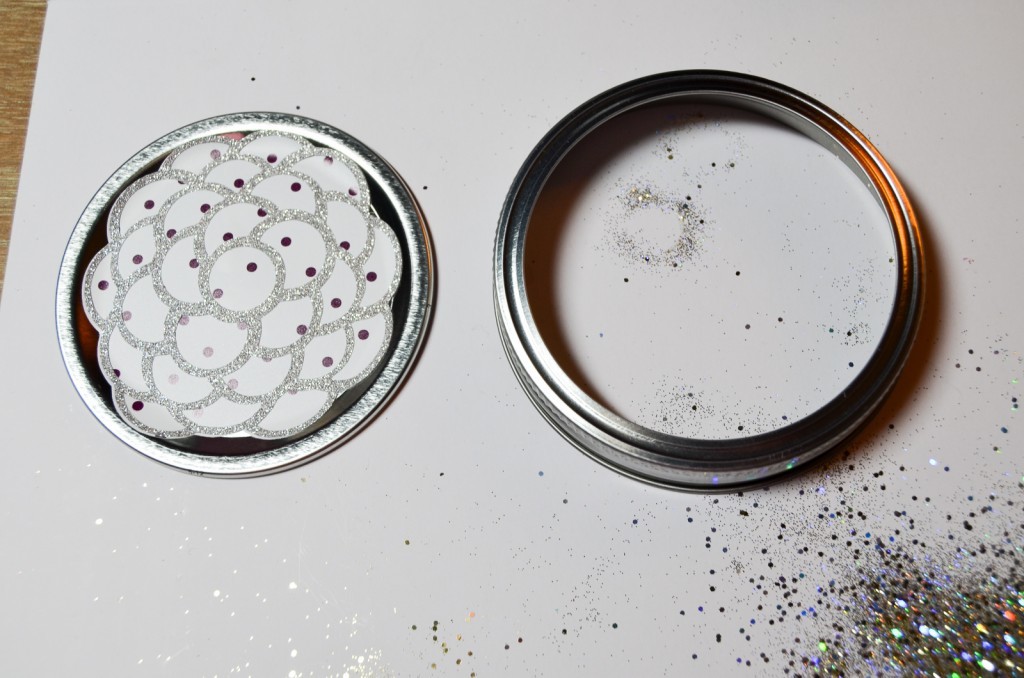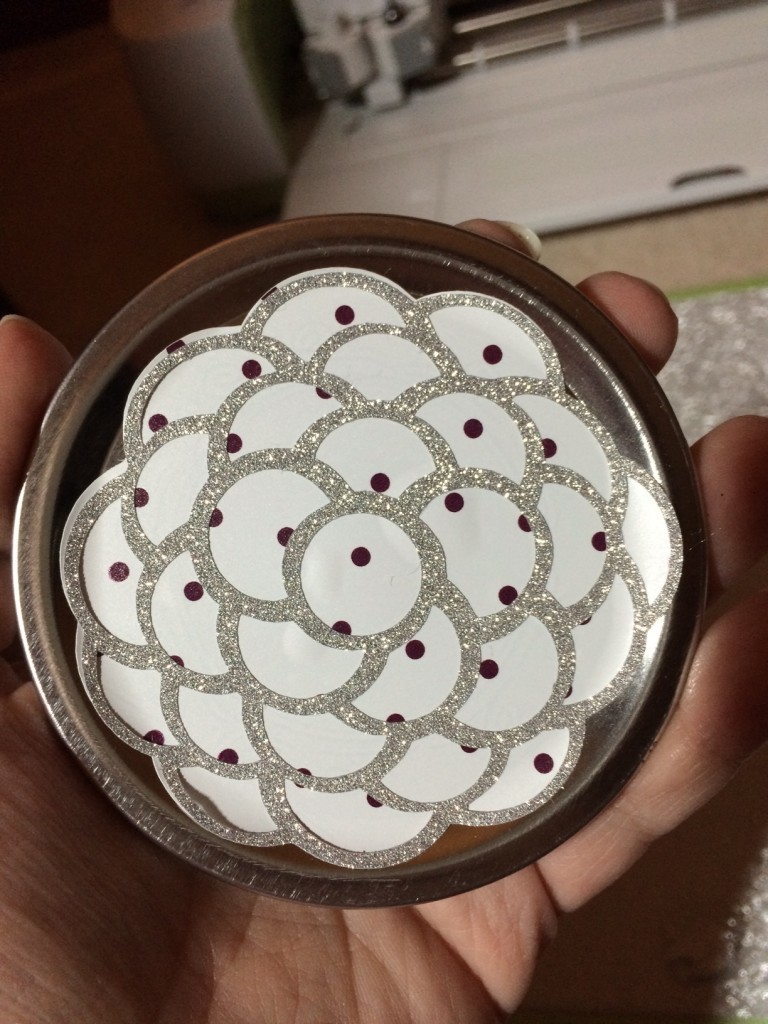 Once the inside of the jar was completely dry, place some of the dyed cotton balls inside to act as a cushion.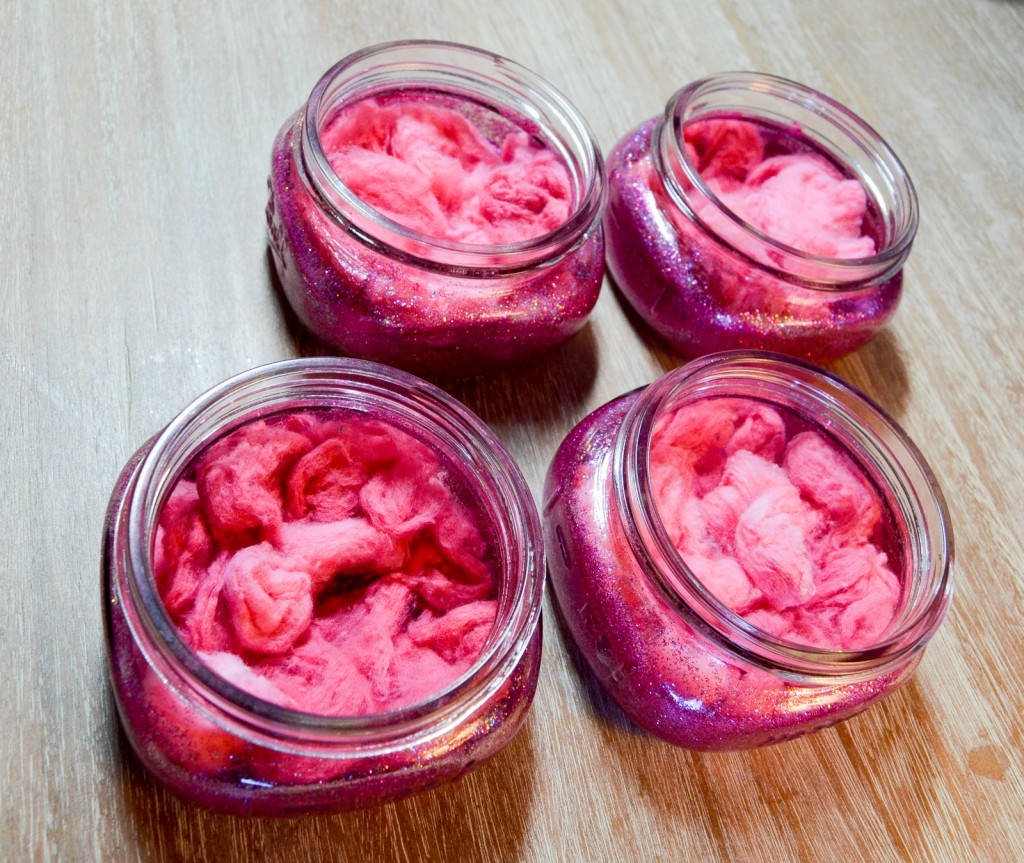 Finally, place your gift. I put my Fairy Dust Necklace inside.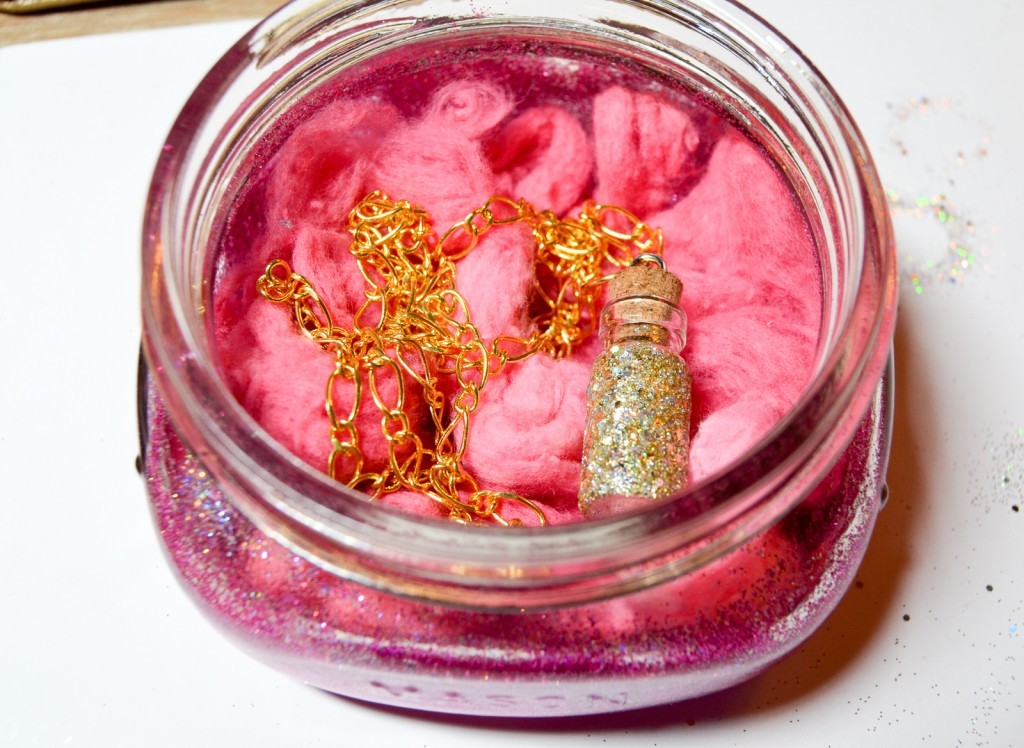 I love how the whole presentation turned out. The Glittered Mason Jar Gift Containers are such a fun way to present a gift and were so much fun to make. The idea can be totally customized with different colored glitter and vinyl, along with any kind of lid design.