I've had super plain IKEA nightstands in Matilda's room since she switched to a twin bed. They've been on my list to paint for ages and I finally pulled them downstairs to get to work. Her room has a lot of pinks and blues, so I thought I would go with something super fun and paint them in a bright pink with some metallic blue accents. DecoArt had the perfect colors and it didn't take long at all to finish up her new Pink and Blue Painted Nightstands.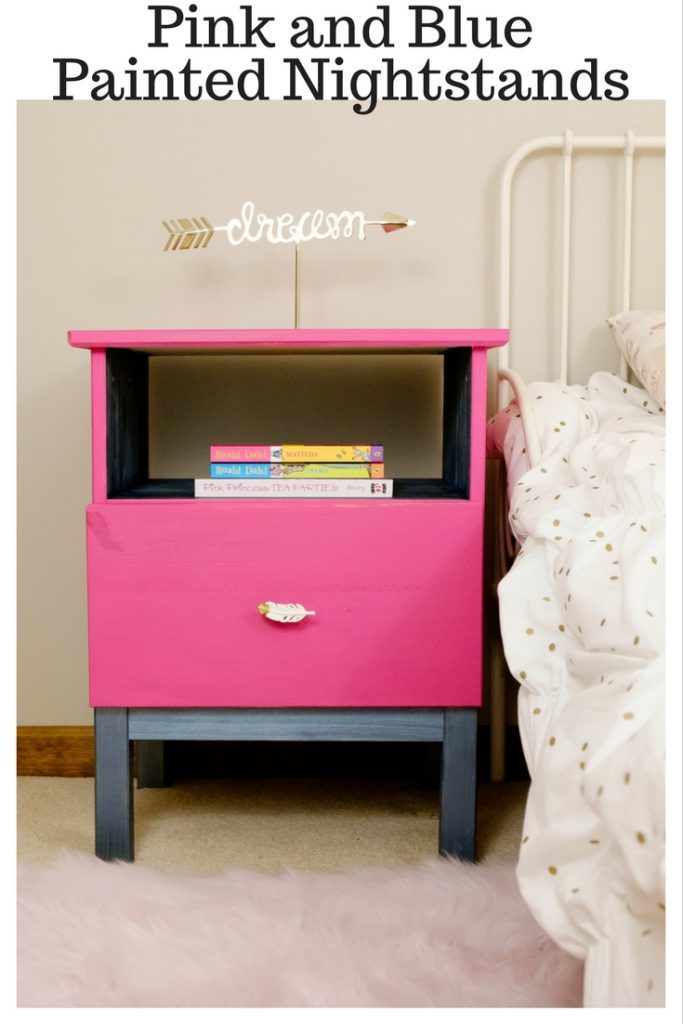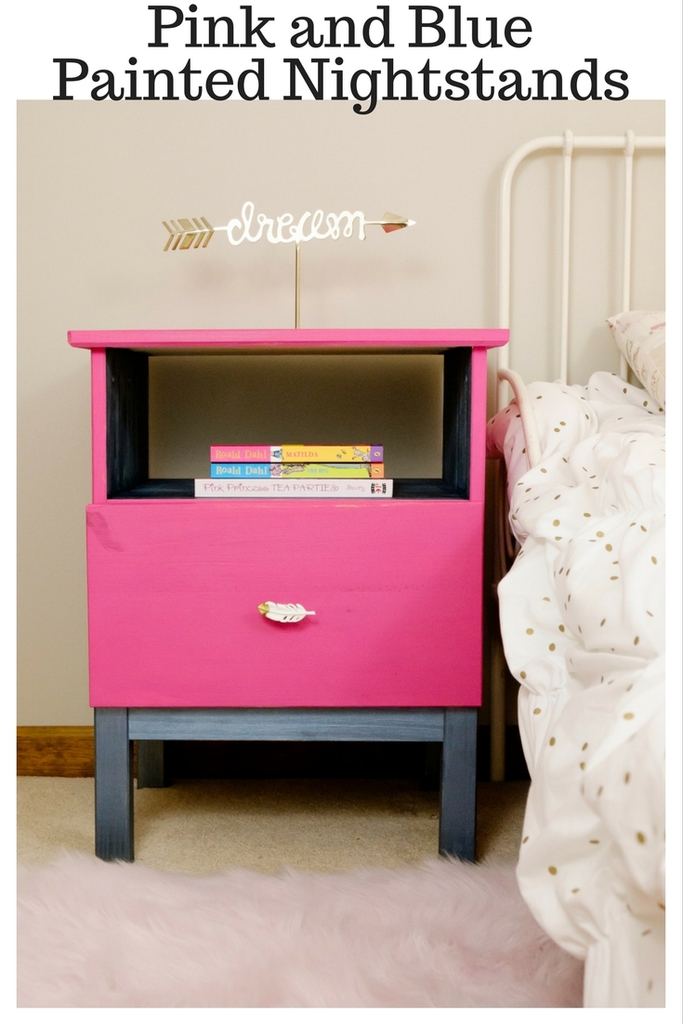 Supplies: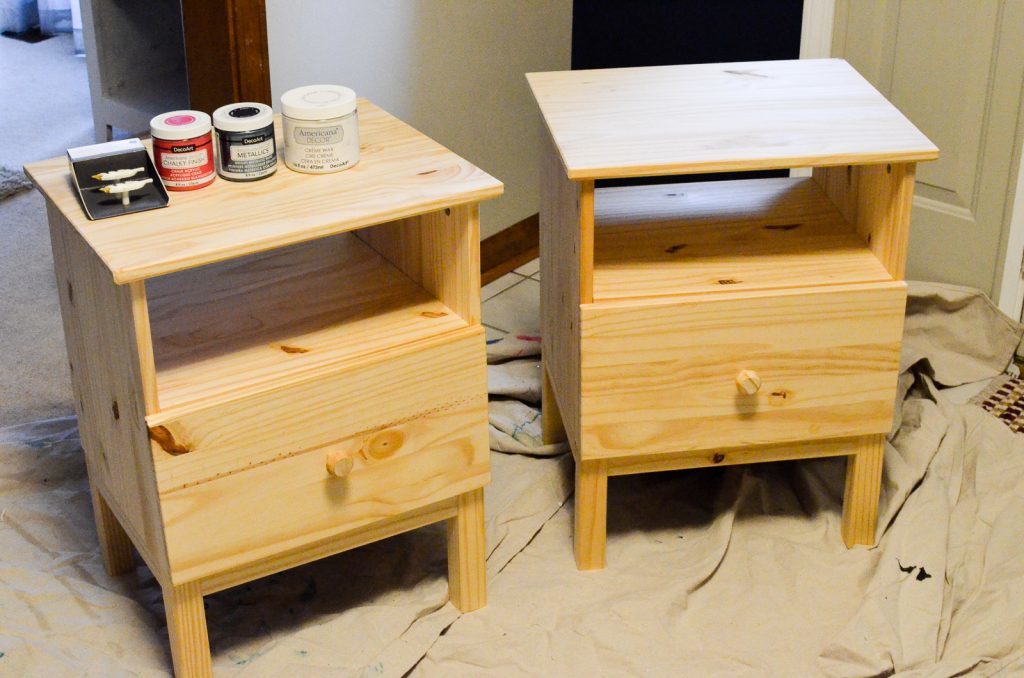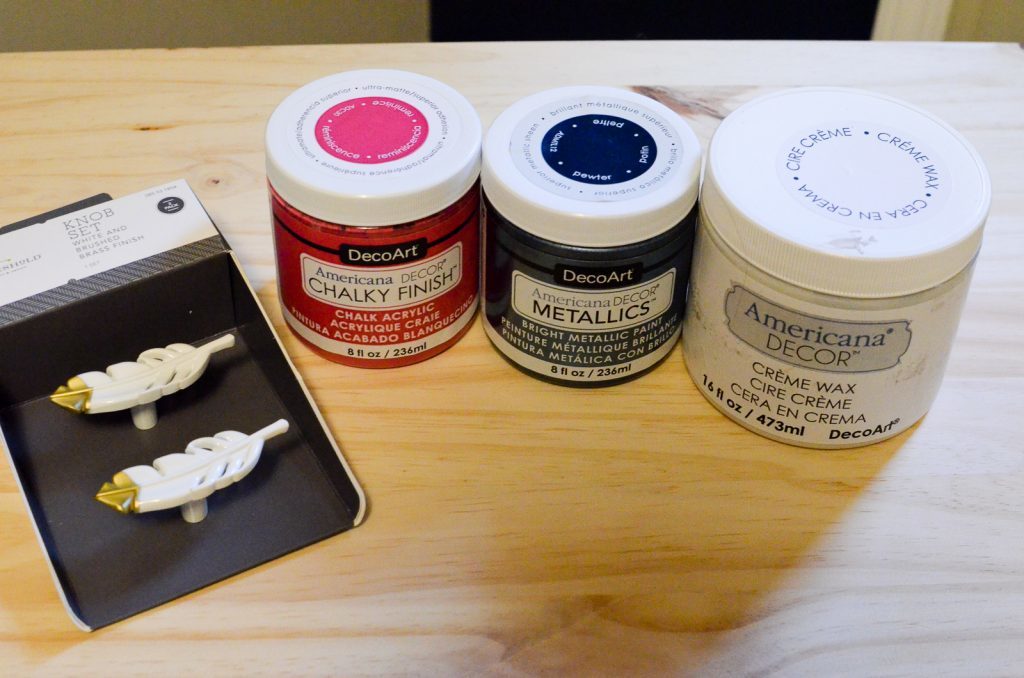 I painted everything pink minus the inside of the shelf and the legs. It only took one coat of the Chalky Finish for fantastic coverage.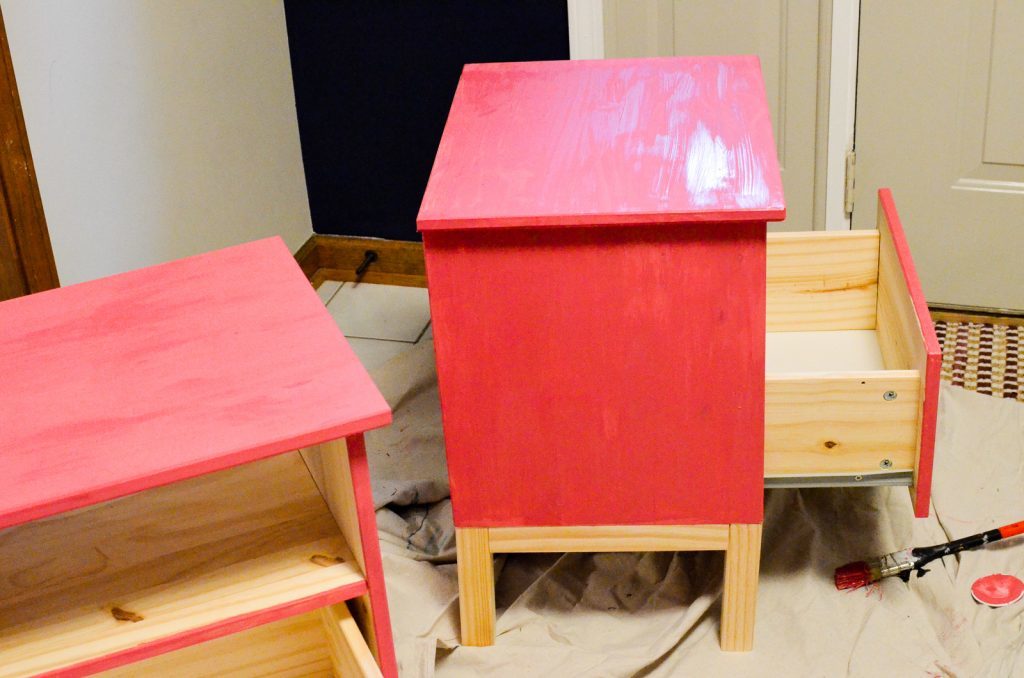 The inside of the shelf and legs were painted in the metallic blue. I used two coats.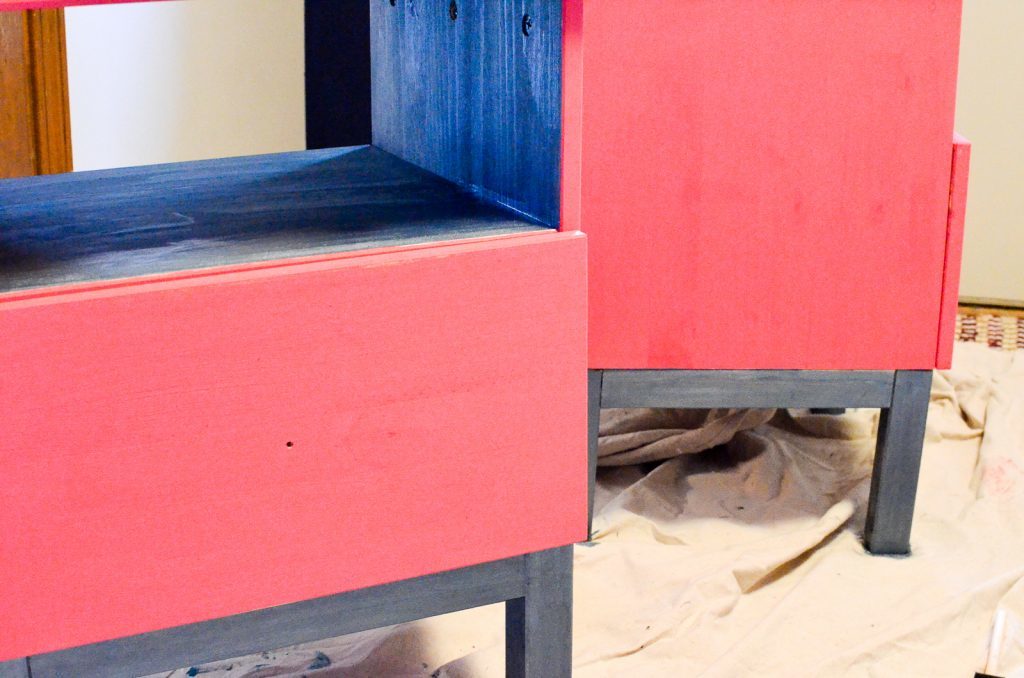 When the paint was dry, I covered the chalky finish in a coat of wax and let dry.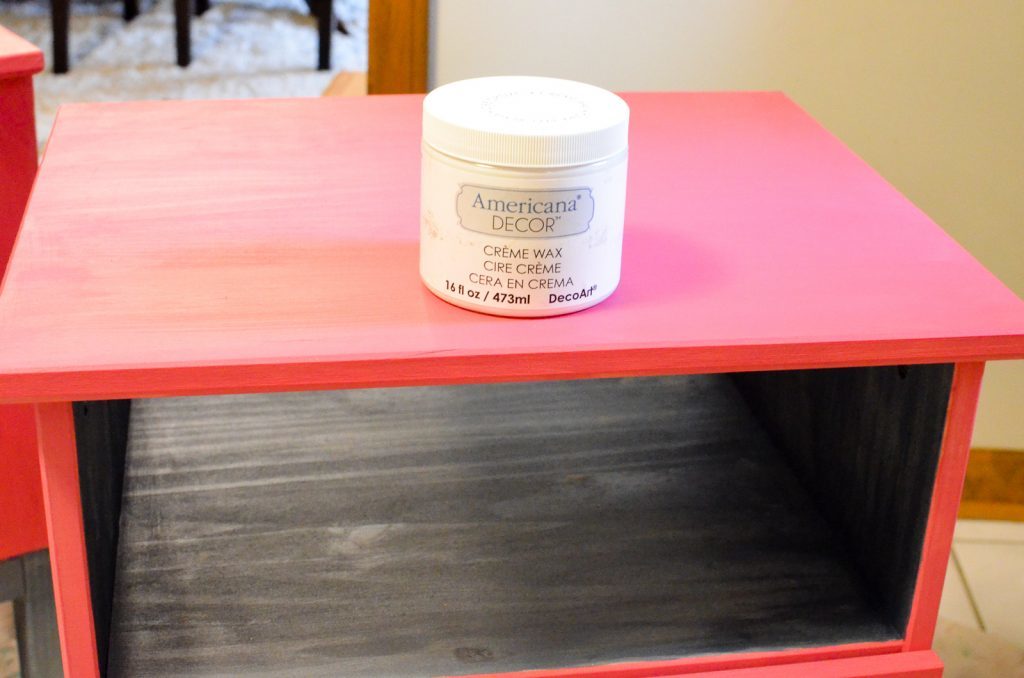 When the nightstands were dry, I attached the feather knobs.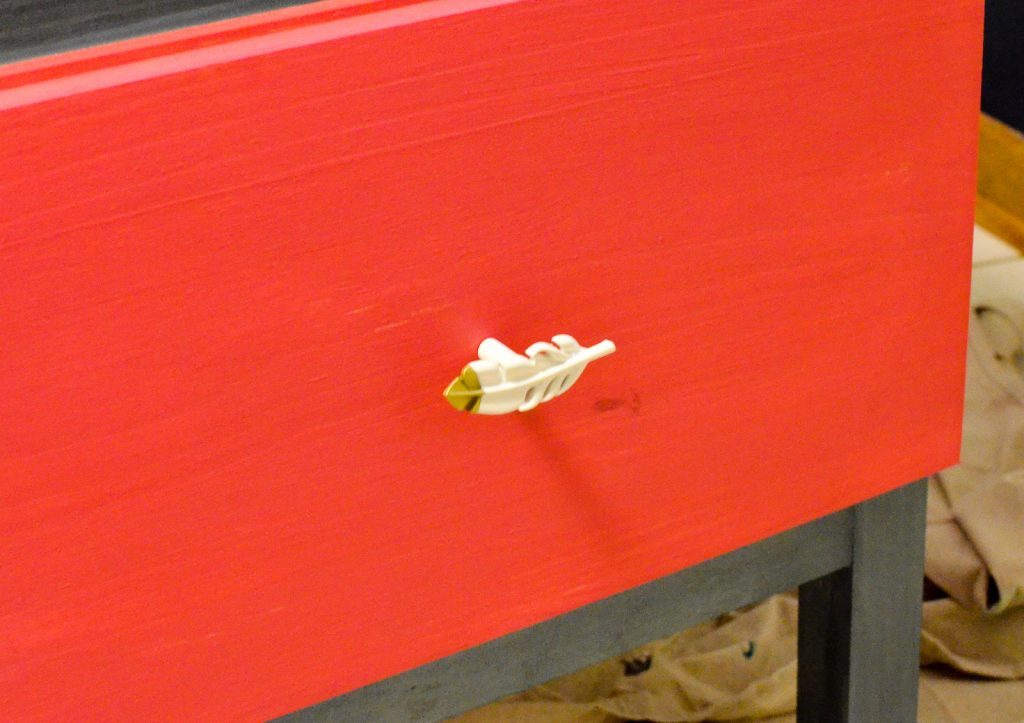 So easy and such a quick project! Matilda "oohed" when she saw her "new" Pink and Blue Painted Nightstands. They certainly add to the cheeriness of her room!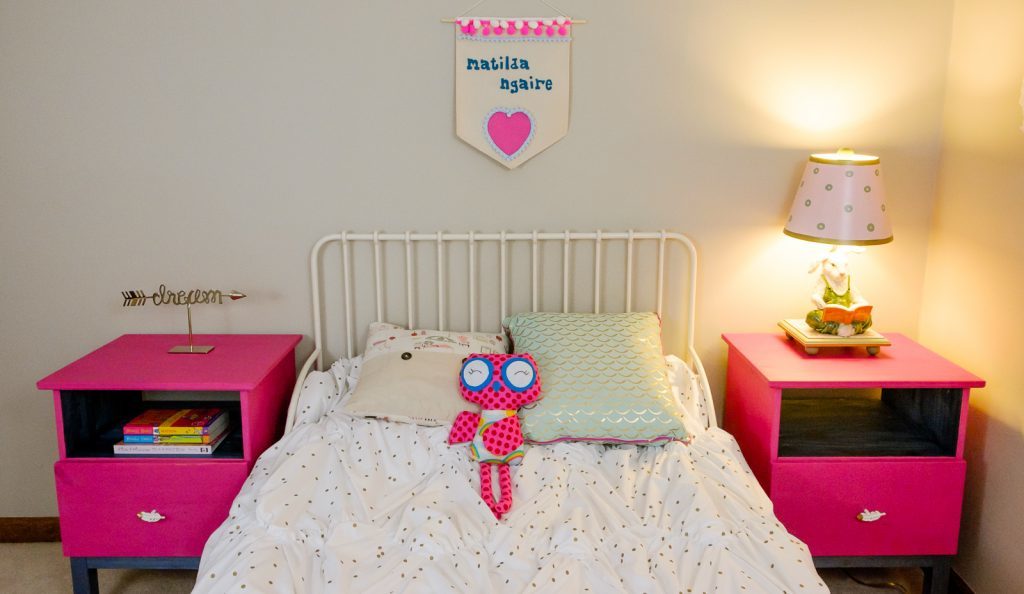 She has space to keep her random bits and pieces that are super important to a toddler.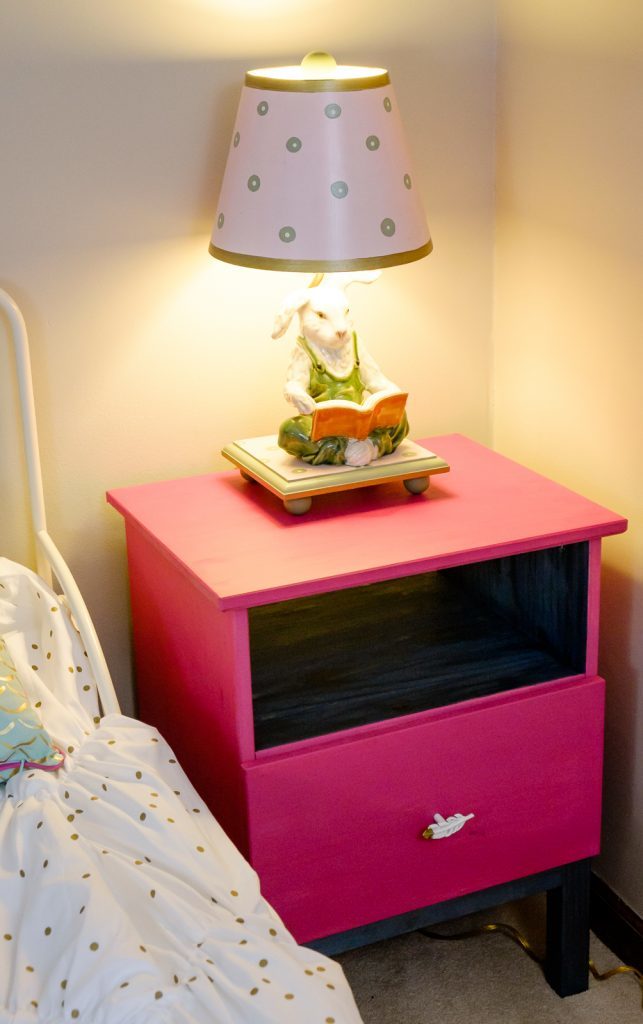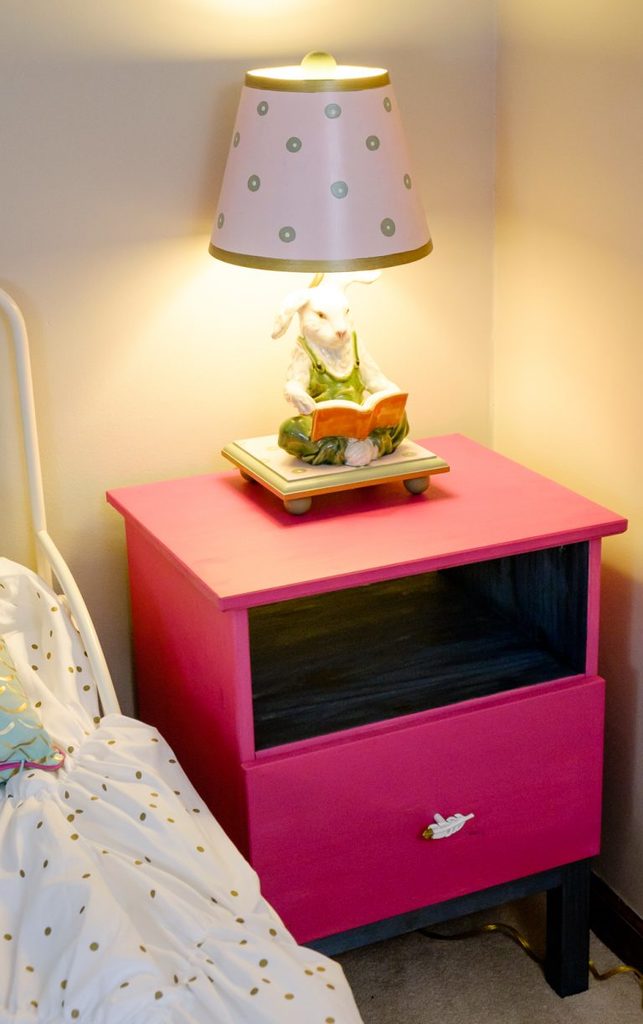 I love seeing that bright color!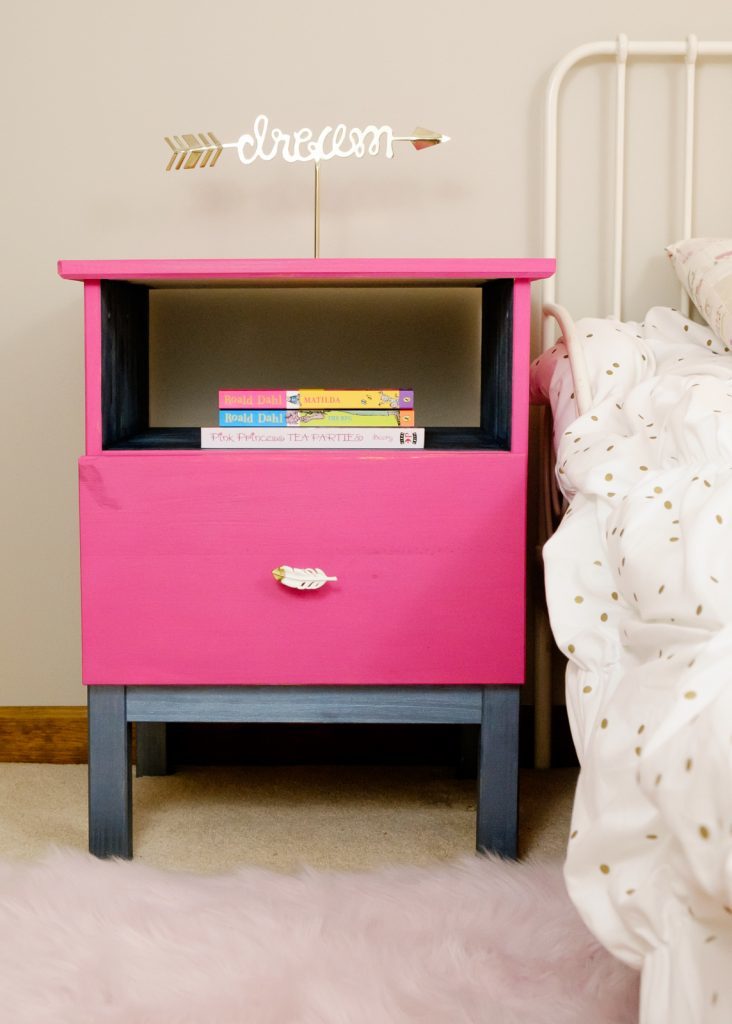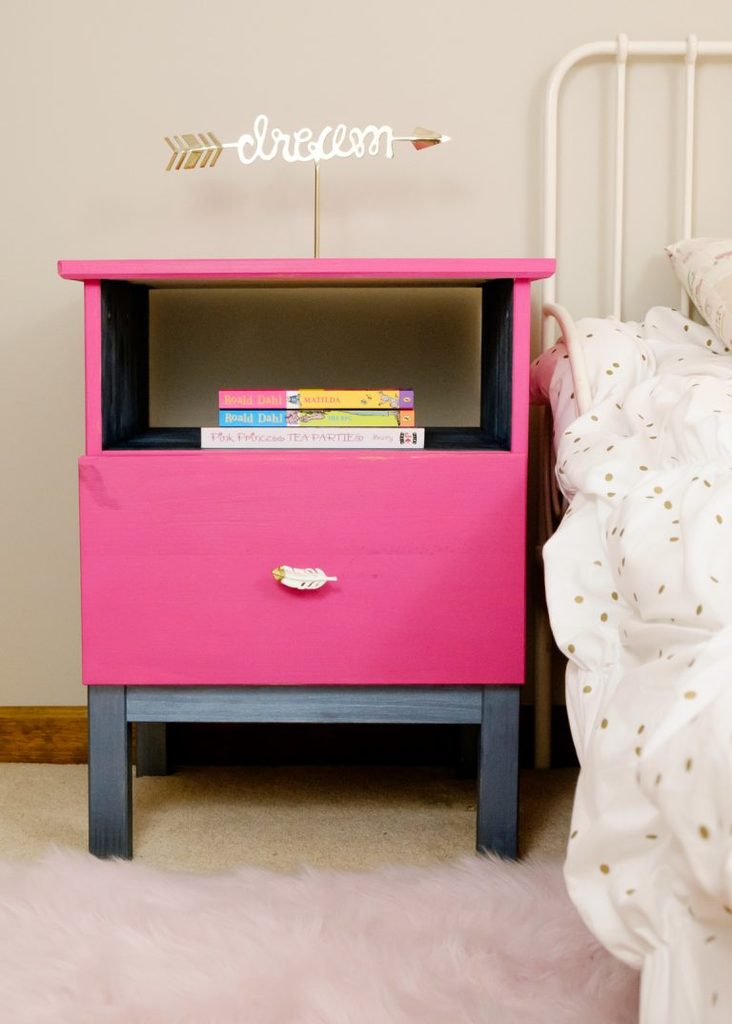 It's so fun to see so many things that I've done myself in her room. The Bright and Fluffy Yarn Weaving and Pom Pom and Felt Name Banner work so well with the nightstands.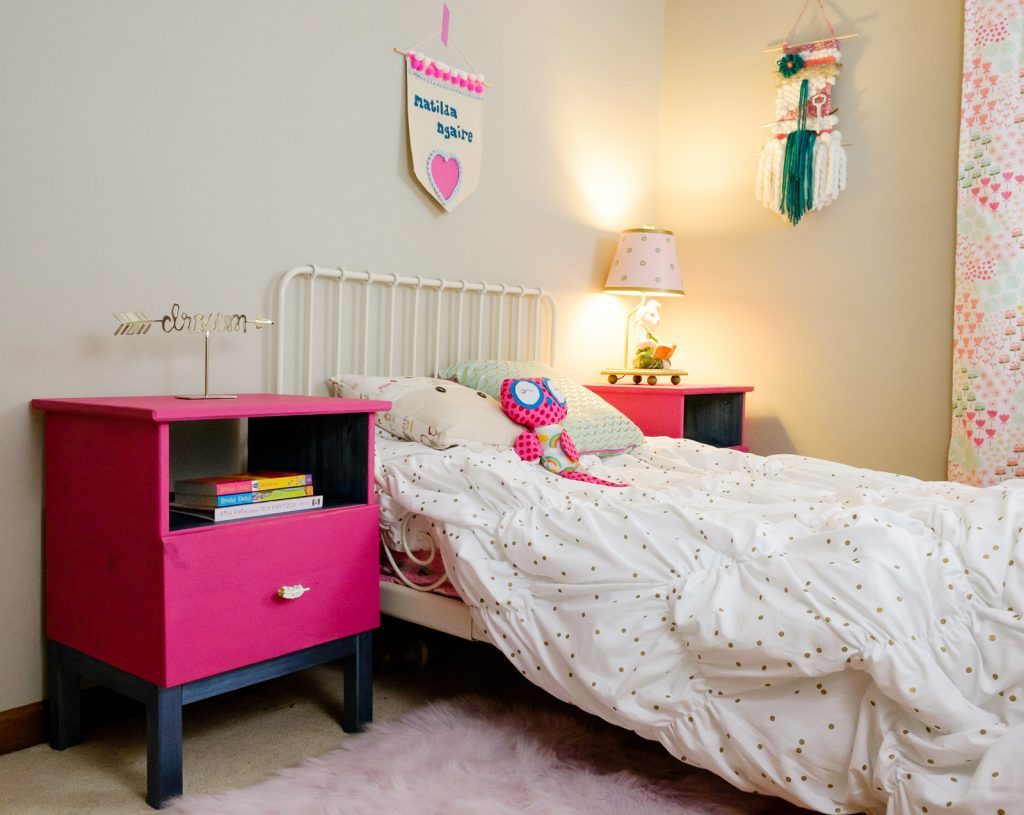 Matilda has such a happy room and I'm loving how it's coming together.