This post contains sponsored content.
I've been working on updating Matilda's room to transition from a nursery to a little girl's room. It's sometimes hard to believe that our fourth and final daughter is three, but she's a proper toddler now and if I'm honest, I'm embracing the opportunity to redecorate her room a bit. It's full of pinks and blues and fun elements. Matilda's name is so special to us and I really wanted to display it in a way that fit her new room. Pom poms from Expo International helped me create a super fun pom pom and felt name banner for her room that brings a smile to my face every time I walk inside.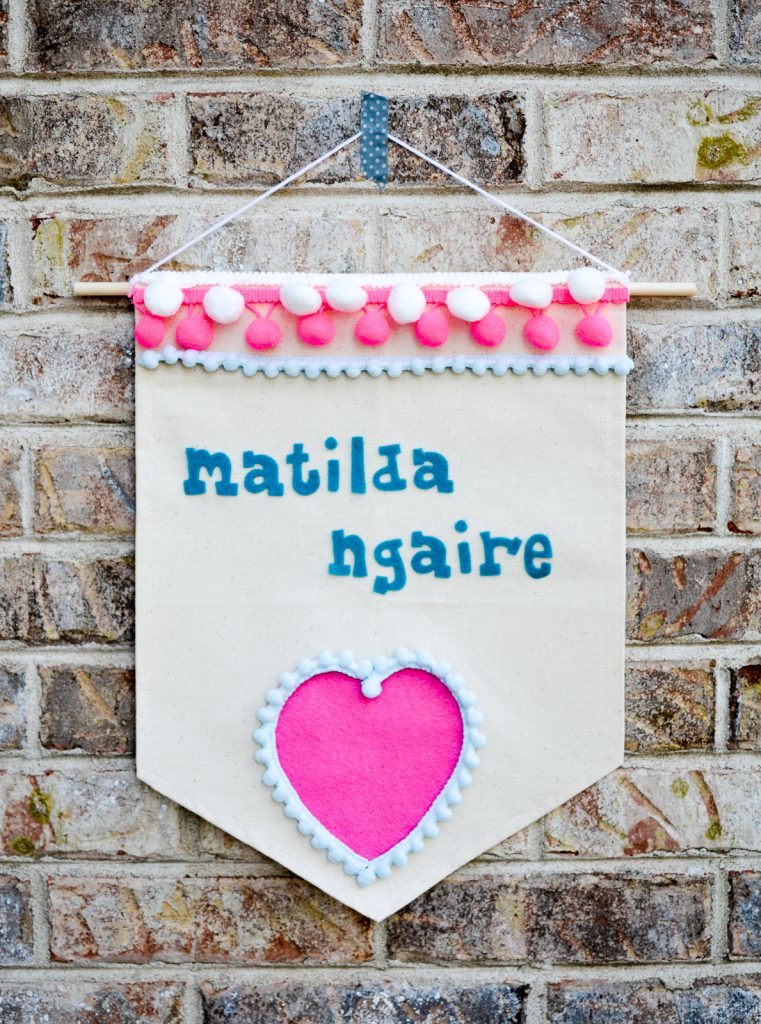 I used:
Bonita Pom Pom Trim in white and bright pink
Baby Pom Pom Trim in light blue
Kunin felt in pink and blue
canvas banner
Beacon felt glue
Fiskars scissors
Sizzix Big Shot Plus
Sizzix heart die
Sizzix alphabet die
dowel rod
yarn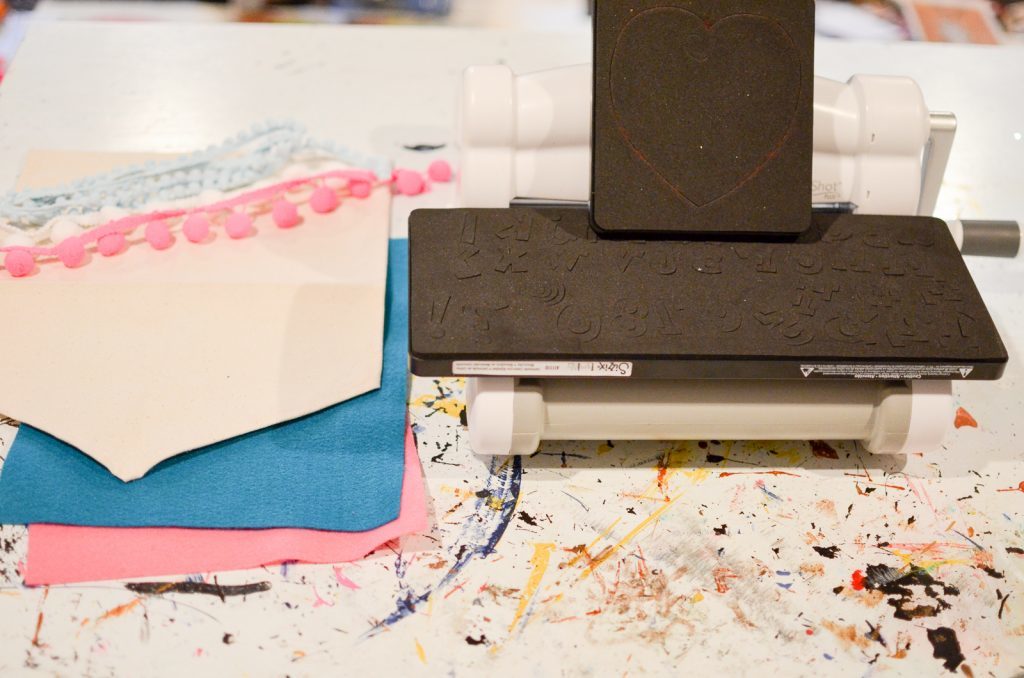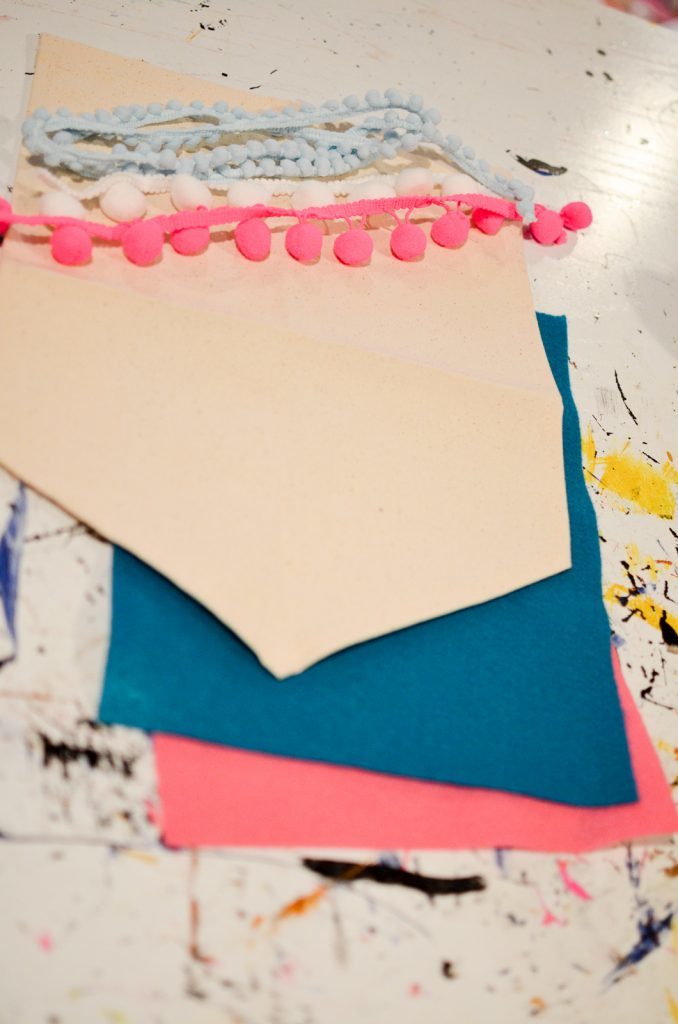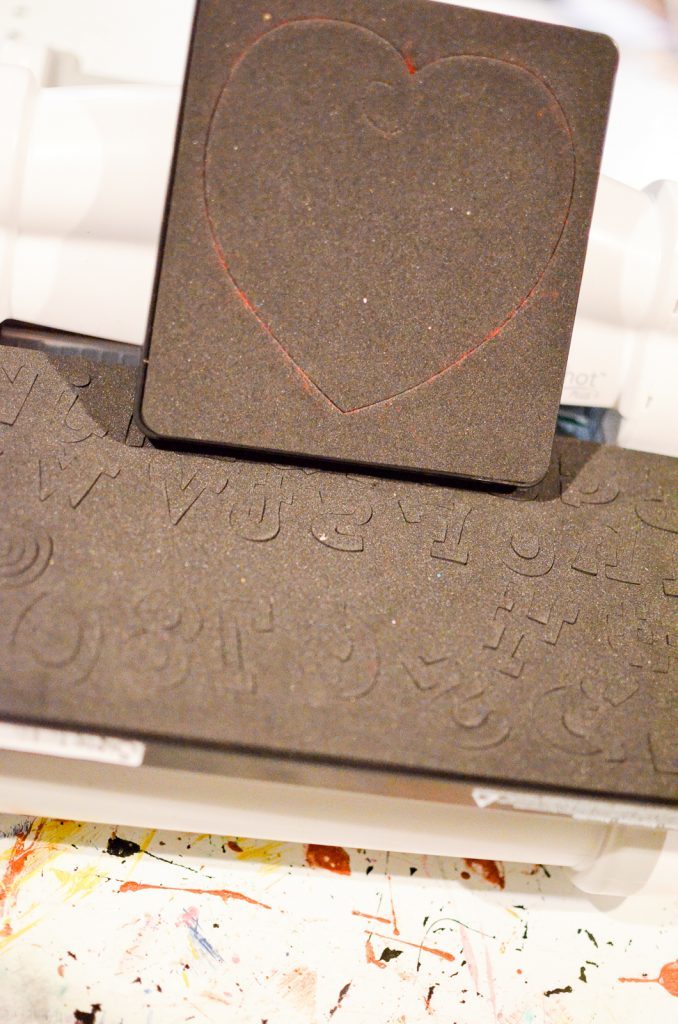 I cut out Matilda's name in the blue felt with the alphabet die on my Big Shot Plus and the heart in the pink felt.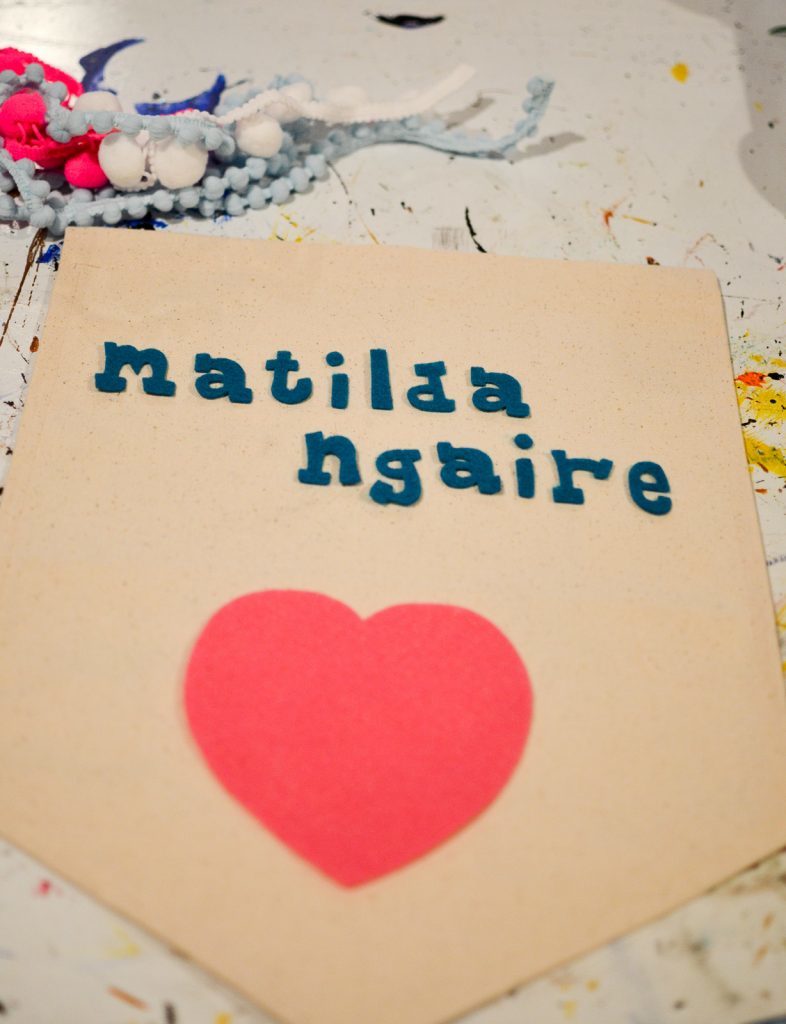 When I had the felt pieces placed where I wanted, I glued them down and started adding in the pom pom trim.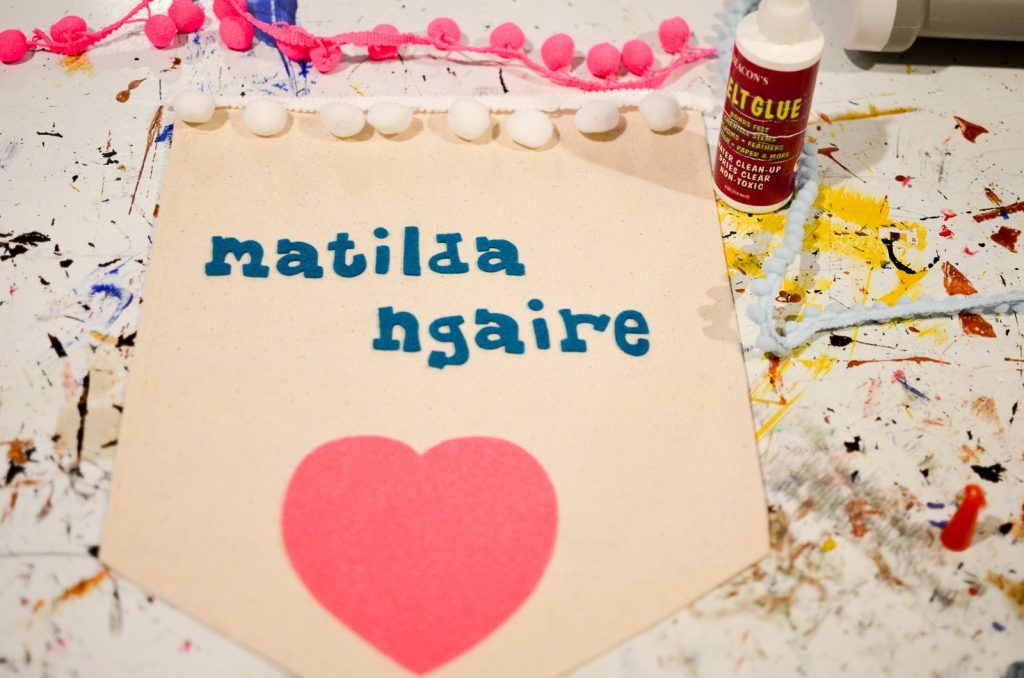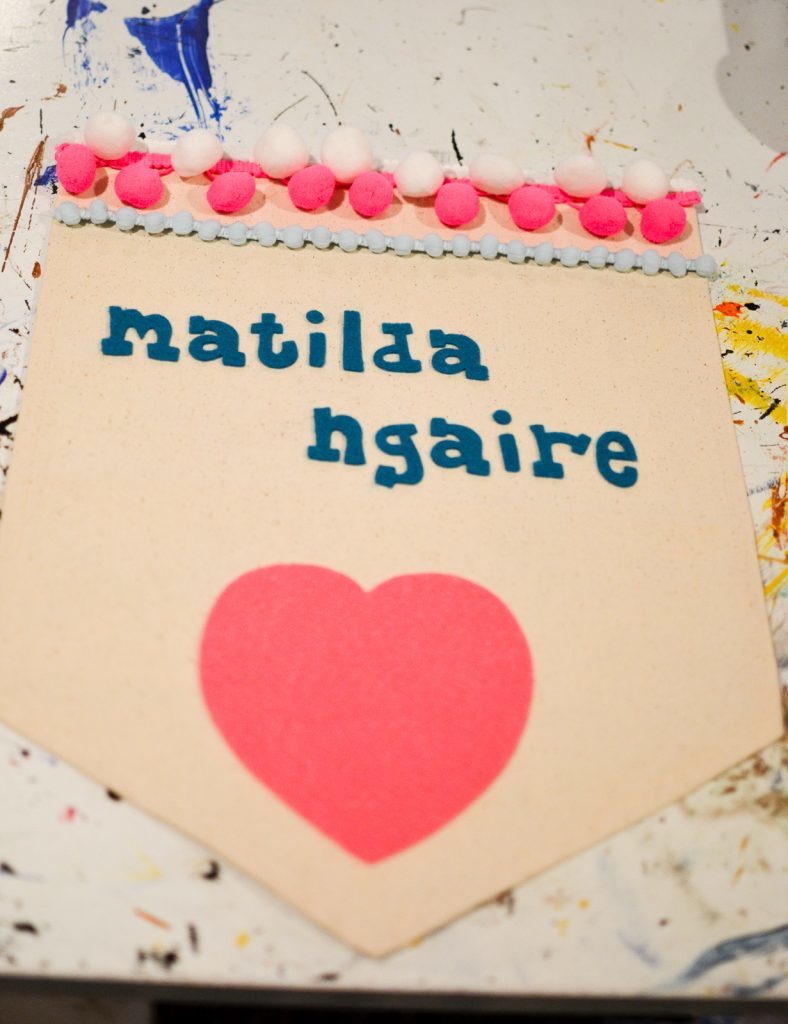 I am really happy with how Matilda's pom pom and felt name banner turned out. It's such a happy piece and was so easy to make. If you want to make it a bit more elaborate, you can stitch the felt and pom poms onto the banner instead of gluing the pieces. Either way, the banner is a really fun addition to any room. I'm planning on making ones for the other girls very soon!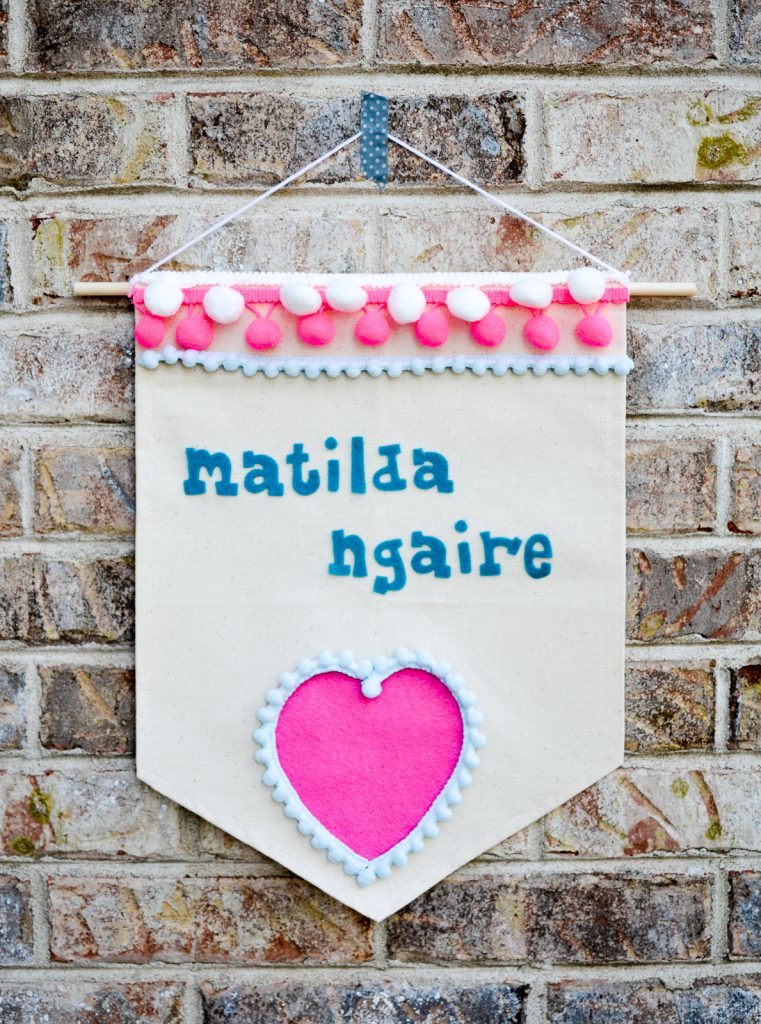 SaveSave