Cat ears headbands are still all the rage with my kids–they're not just for Halloween anymore! Alice recently surprised me with a super cute pom pom cat ears headband DIY that she made herself. The only thing she wasn't thrilled with was that she only had small rainbow pom poms and she wanted bigger black ones. I tracked down the pom poms she wanted and we made this super easy craft together.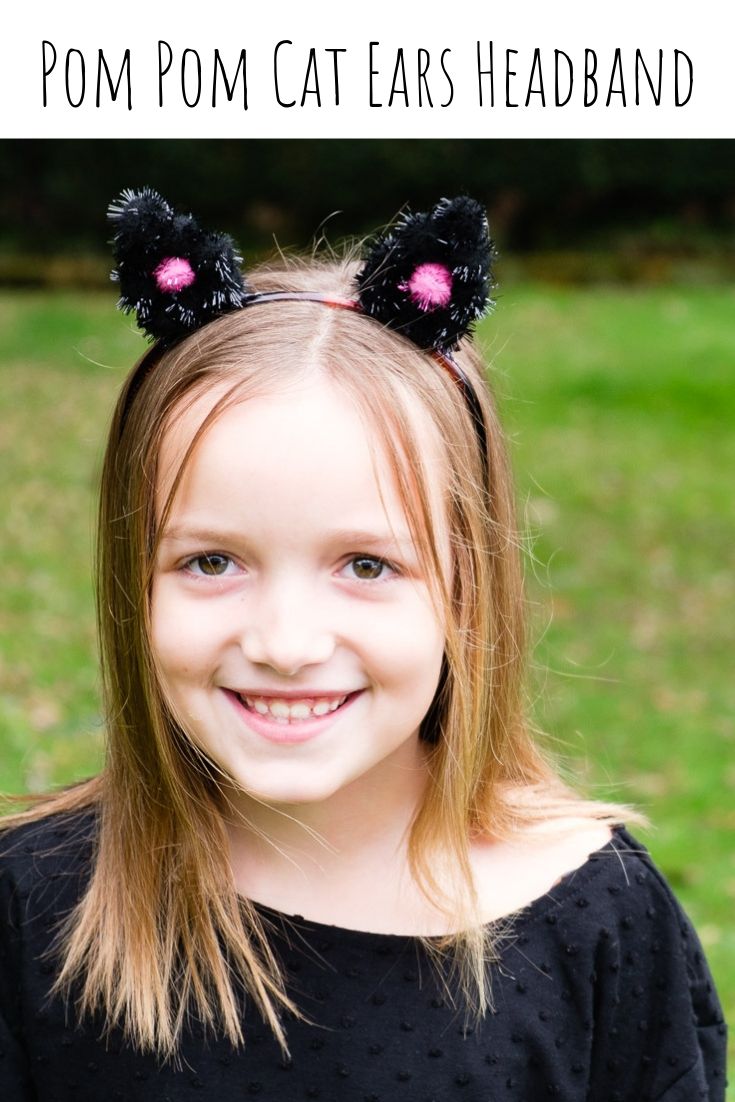 This post contains affiliate links.
Supplies:
Tips:
The pom poms in my photos are different than the ones linked–mine came from the New Zealand craft store Spotlight.
You want to make sure the headband you use is wide enough to be able to glue the ears onto.
Alice used a glue stick for her first headband and it worked fine, but her pom poms were smaller and not as fluffy as the ones used in this post.
Loosely place the pom poms to create the ear shape.
Starting with the bottom row of pom poms, glue them together one at a time. Squish the pom poms a bit so that there aren't any big gaps.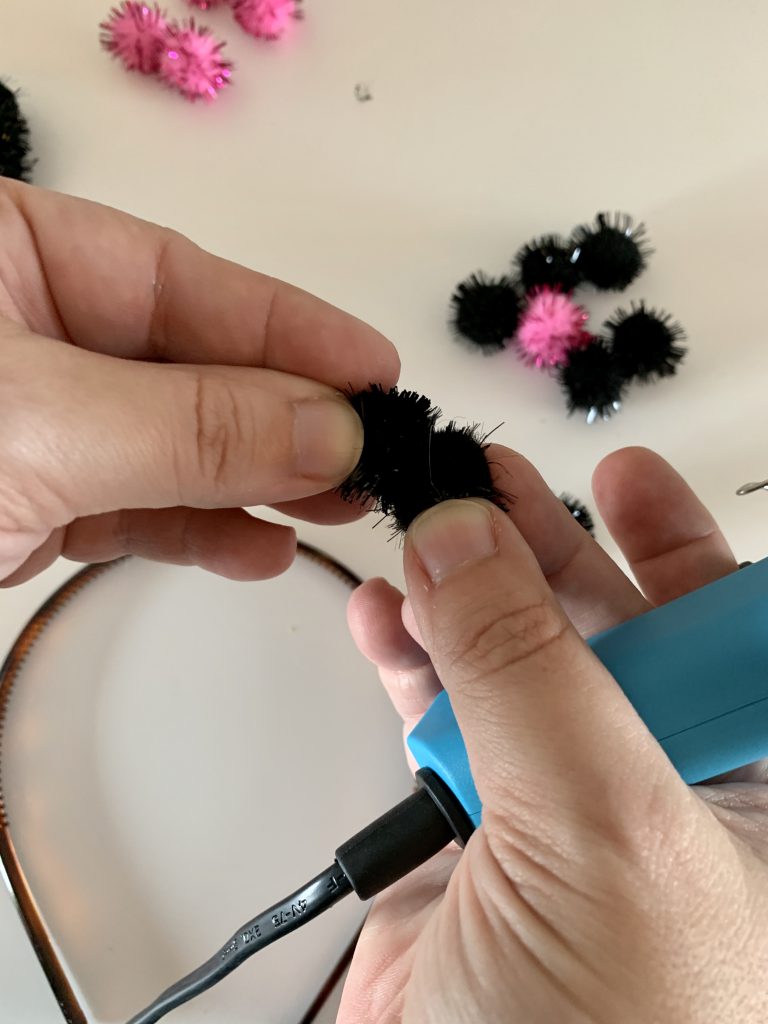 When the ear is finished, cut the black felt to fit the back of the ear and glue it on. If you have any glue strings hanging around, wave a hair dryer over it for a few seconds and they'll melt away.
Position the ears on the headband. When you're ready to glue, glue the headband and then place the ear onto it. It can get a bit messy if you glue the ear first.
Alice is thrilled with her new pom pom cat ears headband and I'm thrilled that she came up with the craft! It's so fun to see my kids being creative. We've been busy imaging what other animal ears we're going to make–the possibilities are endless!