We are all about the red, white, and blue during the summer. The girls love getting dressed up for parades and fun events and recently asked me for something to put in their hair. I had a lot of fun coming up with these Patriotic Heart Headbands. They were so easy to put together and there are so many variations to try out!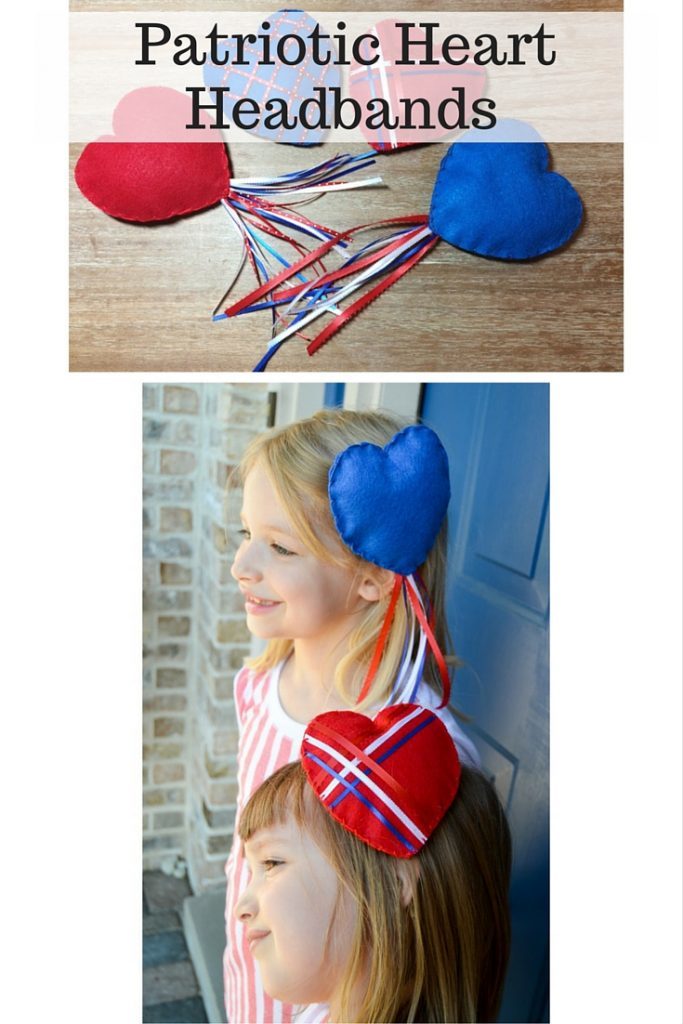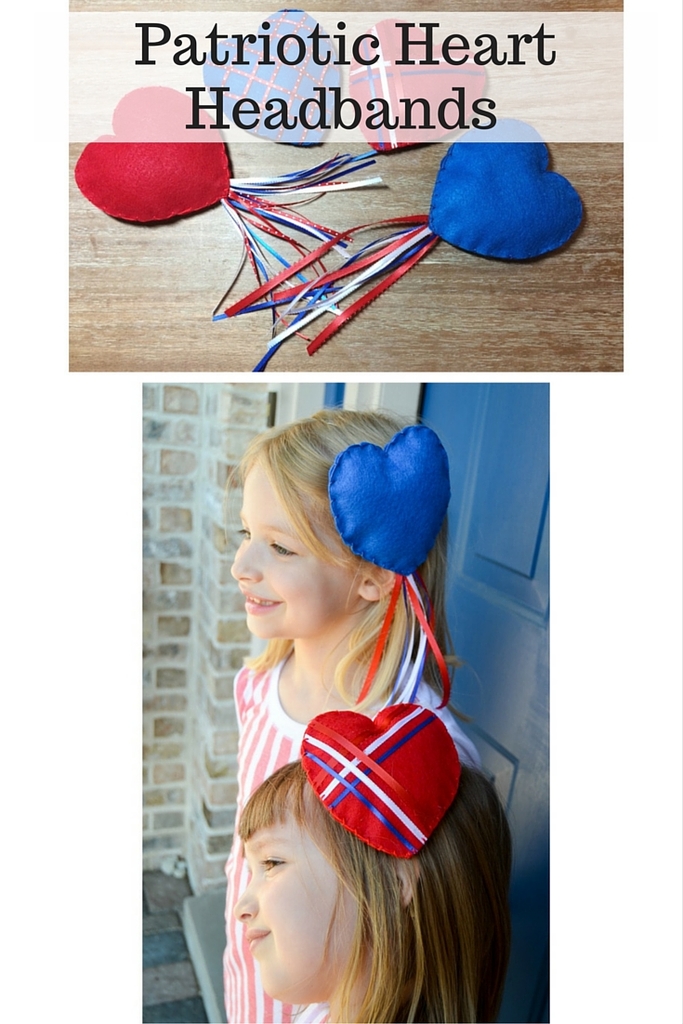 This post contains affiliate links.
I used:
Sizzix Big Shot Plus
Sizzix Bigz Die —Heart #5
red and blue felt
red and blue embroidery floss
headbands
assorted red, white, and blue ribbons
needle
felt glue
poly-fil
scissors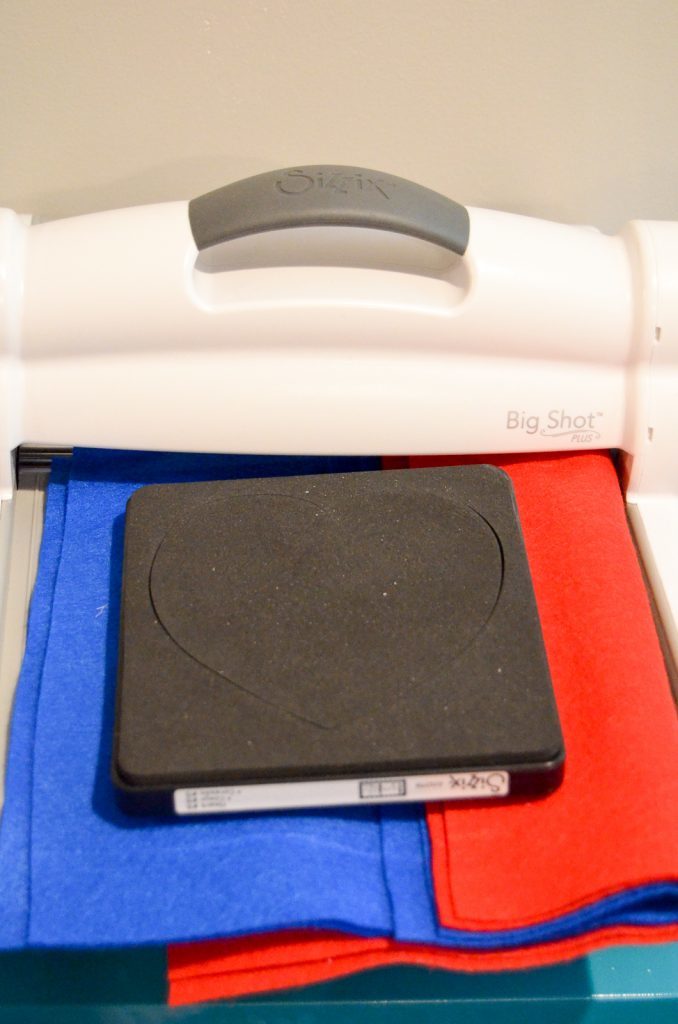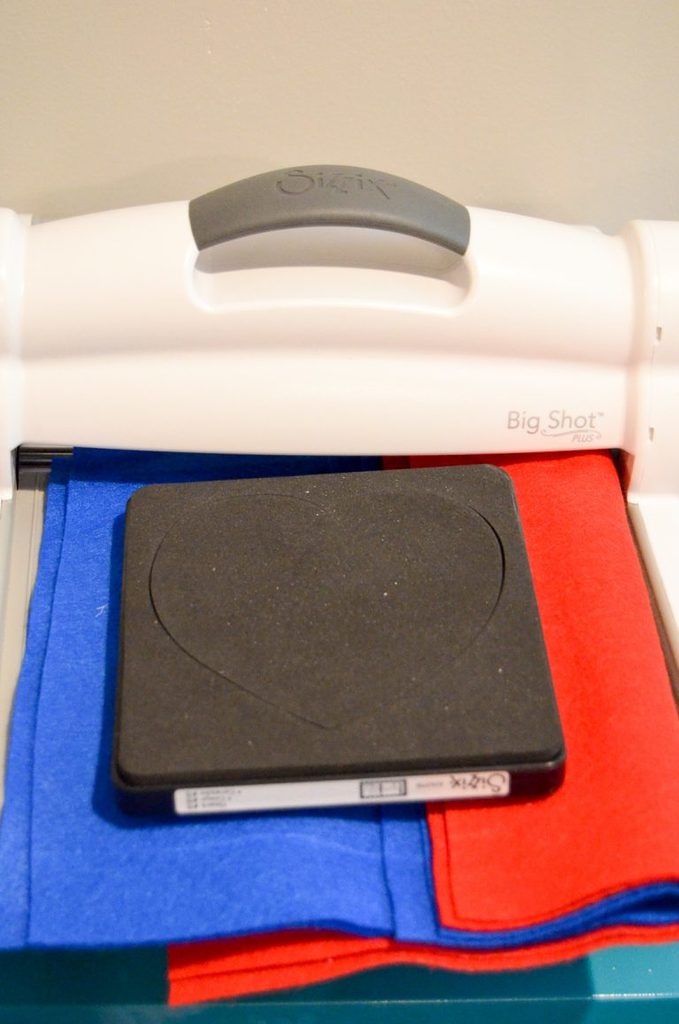 Cut out the felt hearts with your Sizzix and gather your supplies.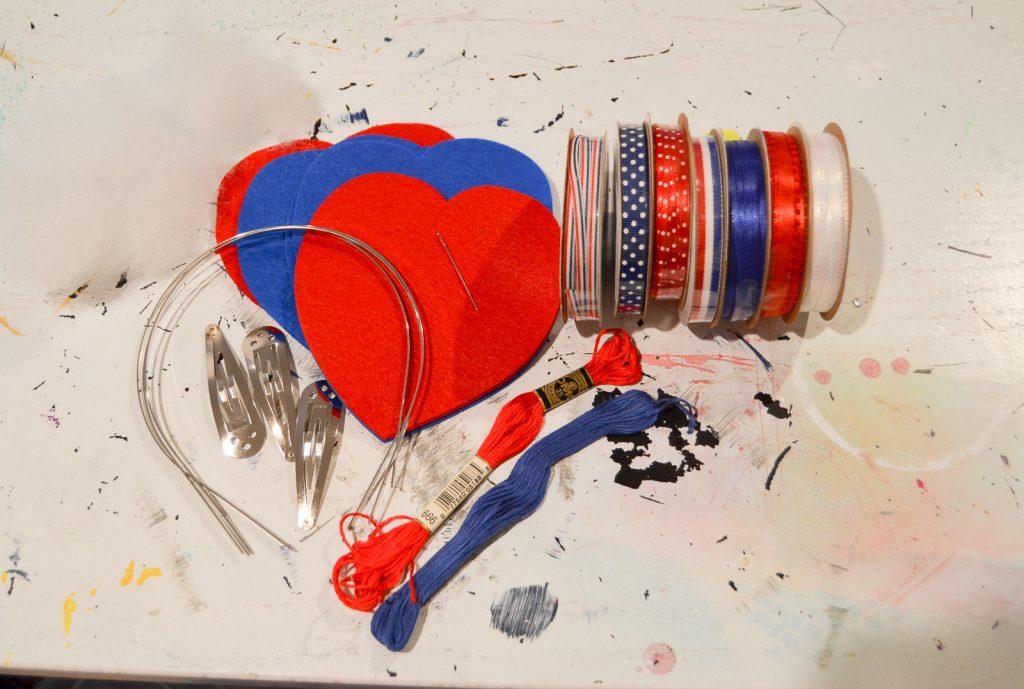 Each headband takes two hearts. For the back piece, cut two small slits for the headband to go through. You can remove it while your putting the heart together.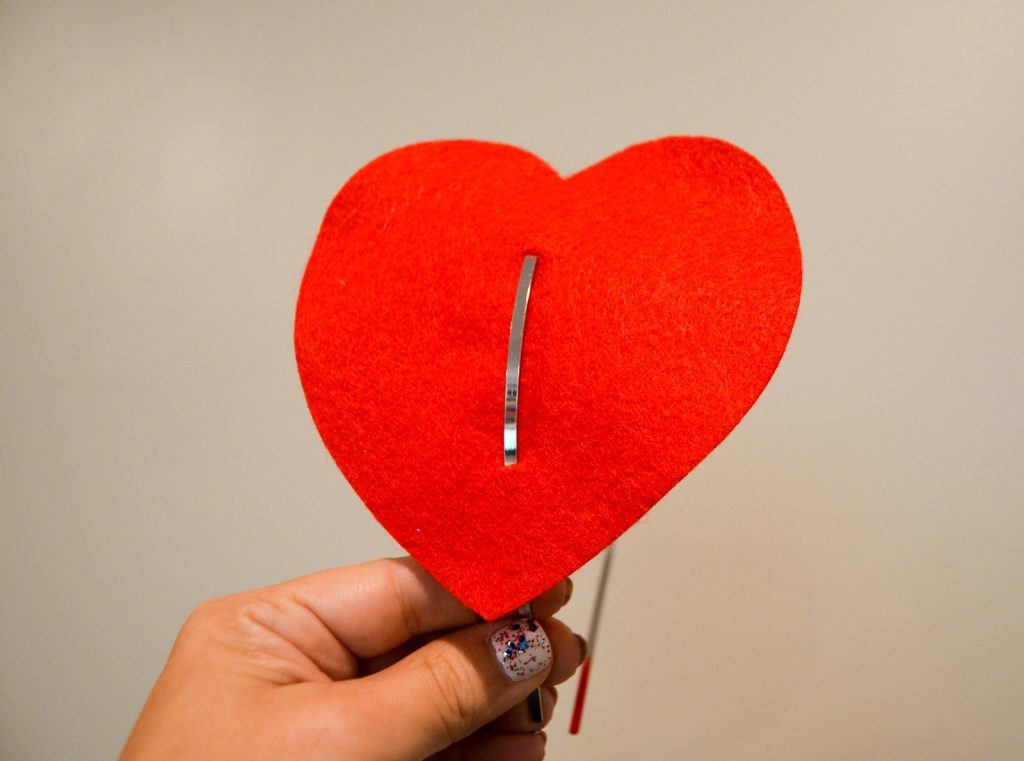 Cut an assortment of ribbon.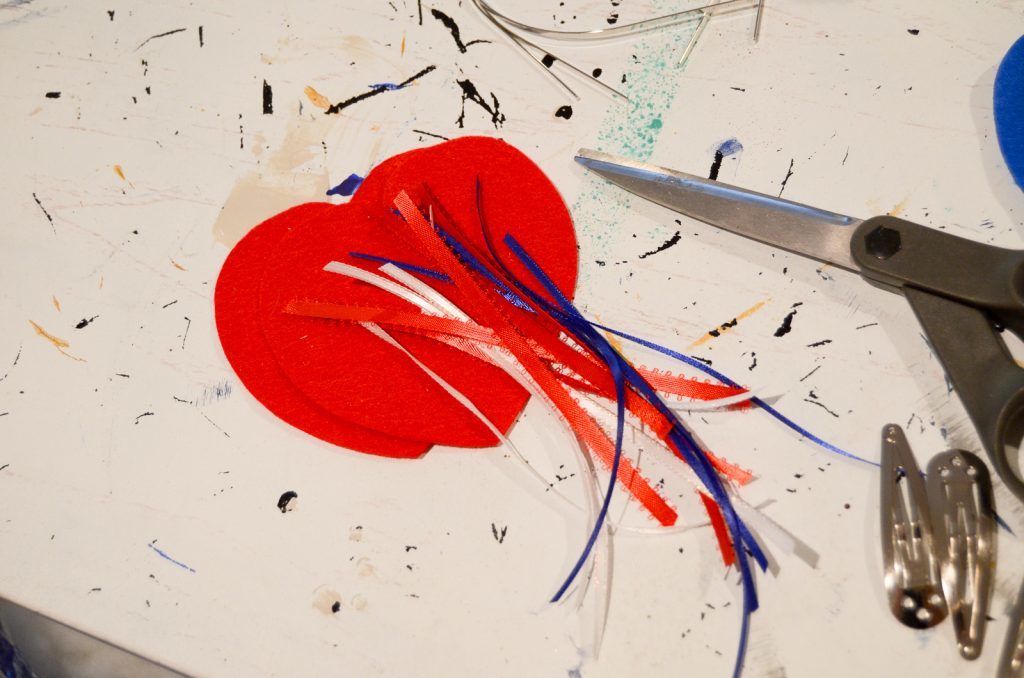 For my first heart, I did a simple cross hatch design. I attached the ribbon with felt glue and then trimmed the edges.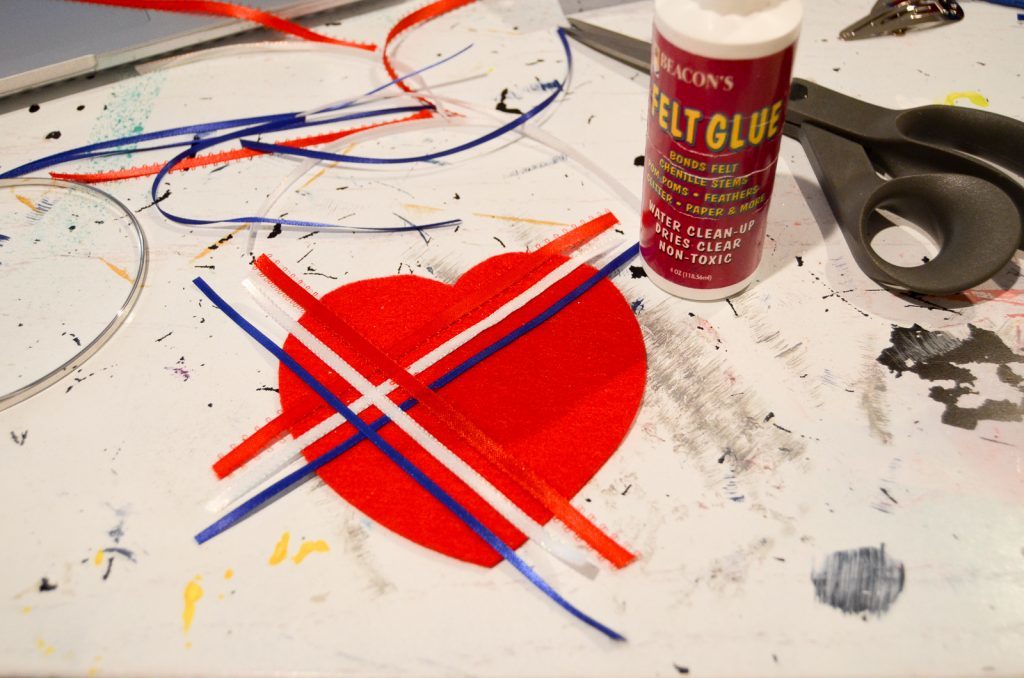 I used a blanket stitch to attach the two sides of the heart. When I was about 3/4 of the way around the heart, I stuffed it with poly-fil and then finished stitching it closed. I made sure that I stitched through each piece of ribbon to completely anchor it.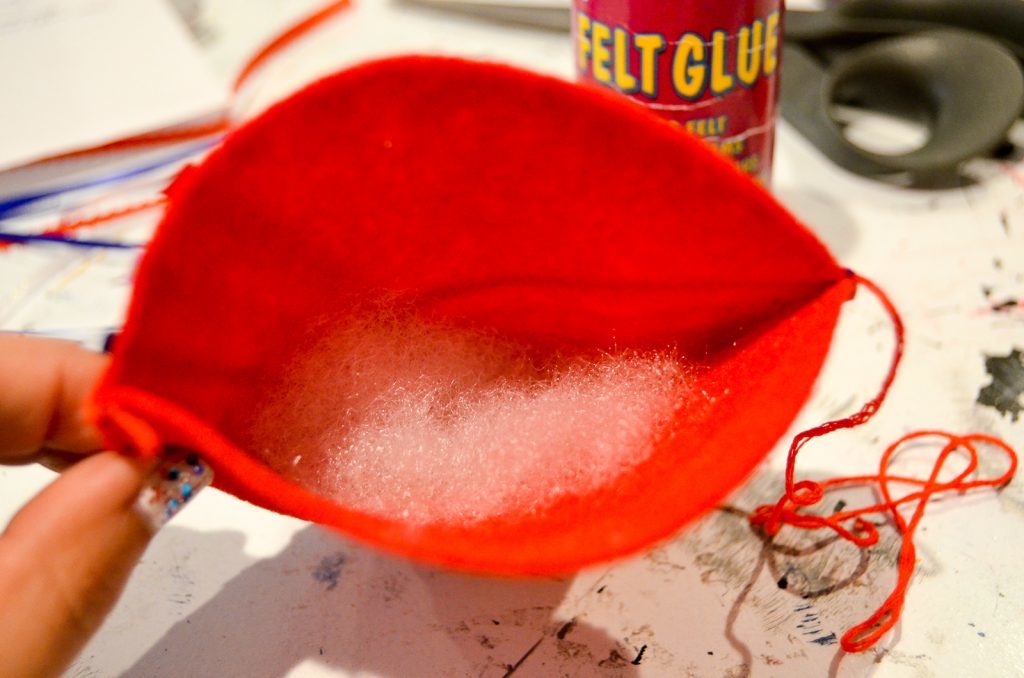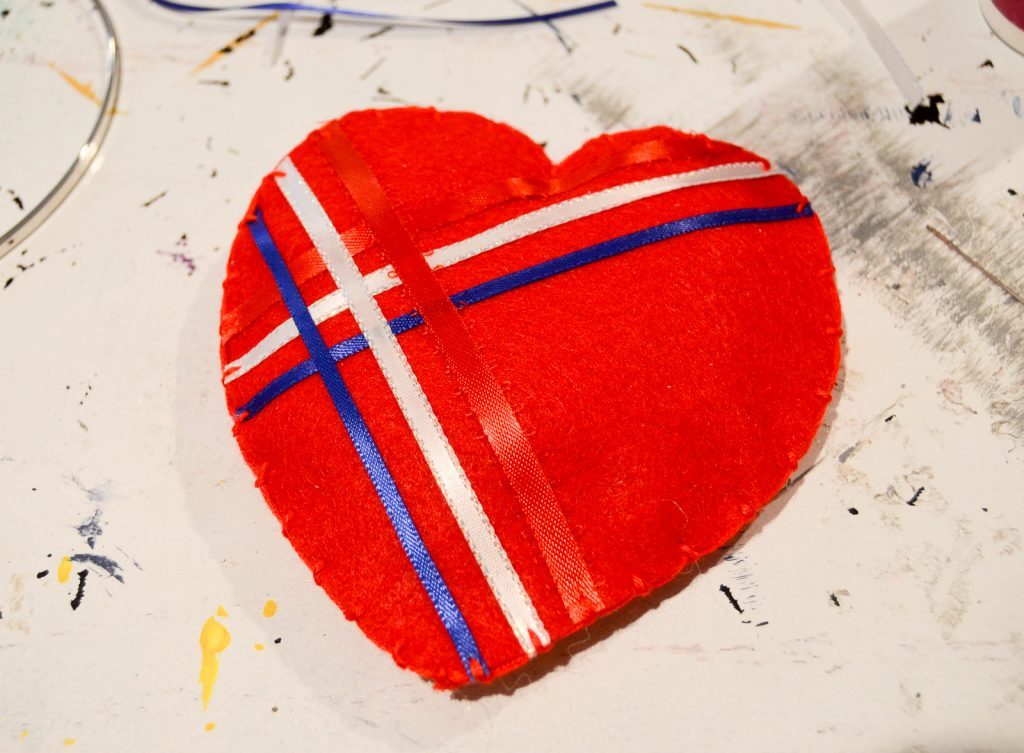 I wanted to make a couple hearts with dangling ribbon. I decided to keep the heart itself simple, but gathered some ribbon near the bottom of the bottom piece. I then stitched the ribbon to the felt and closed up the heart the same as I did the first.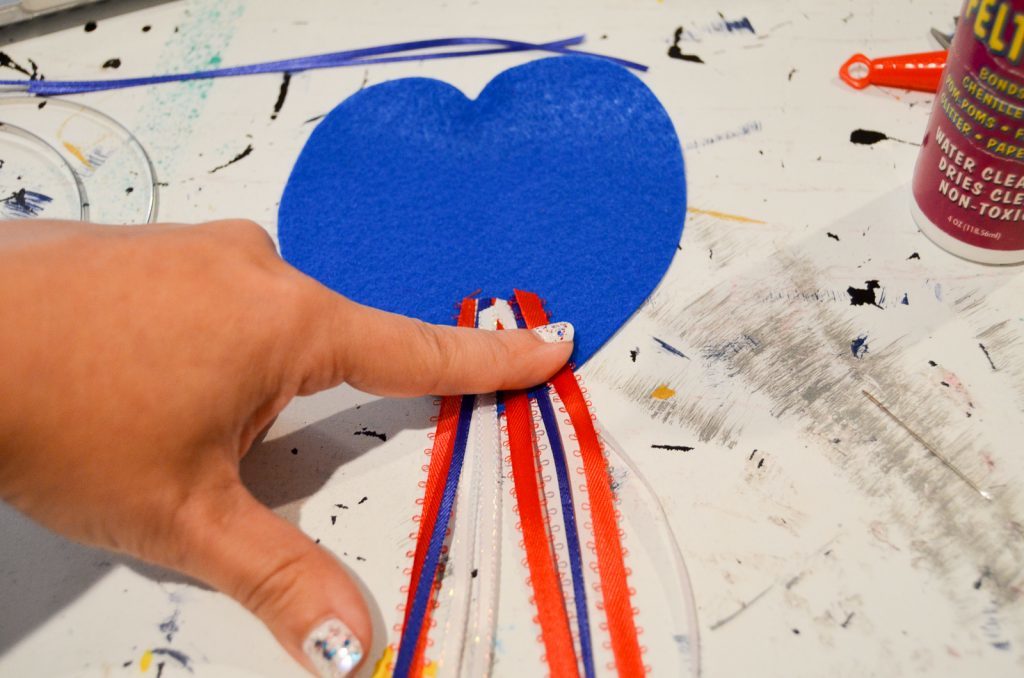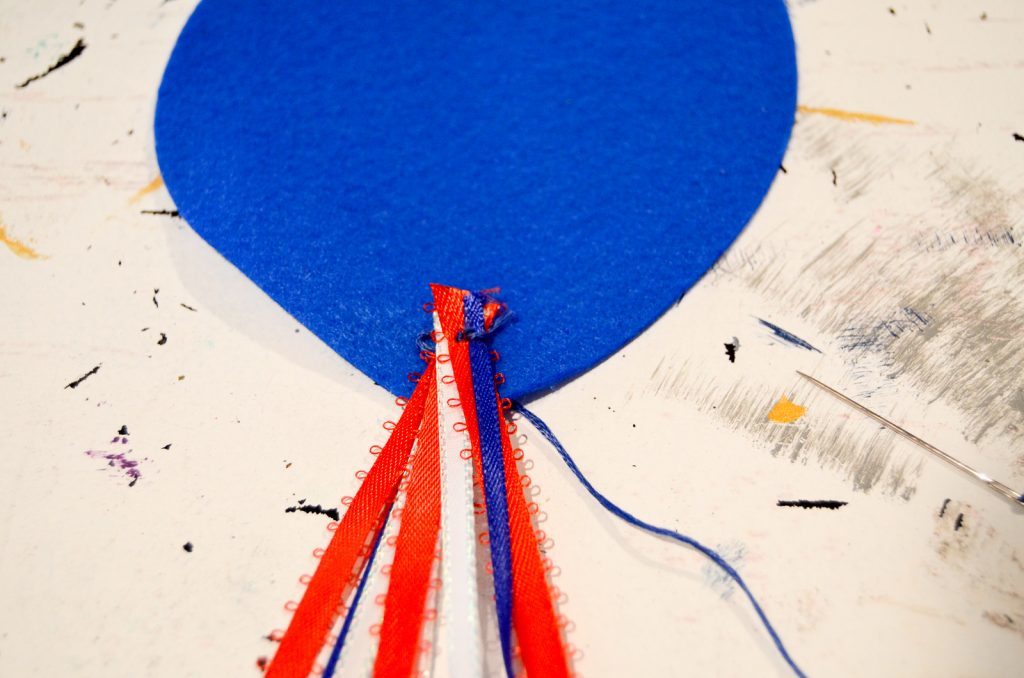 Another alternative is to tie a bunch of ribbon in half and attach it. The ribbon flips out a bit with this version.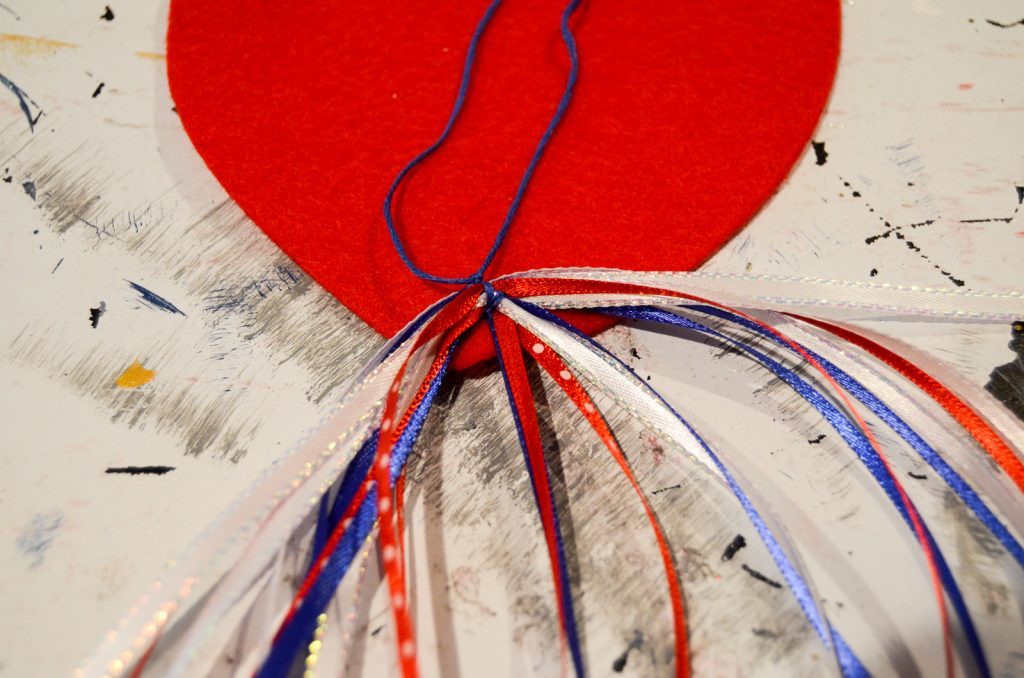 These patriotic hearts are so addicting to make! It was so fun to come up with variations.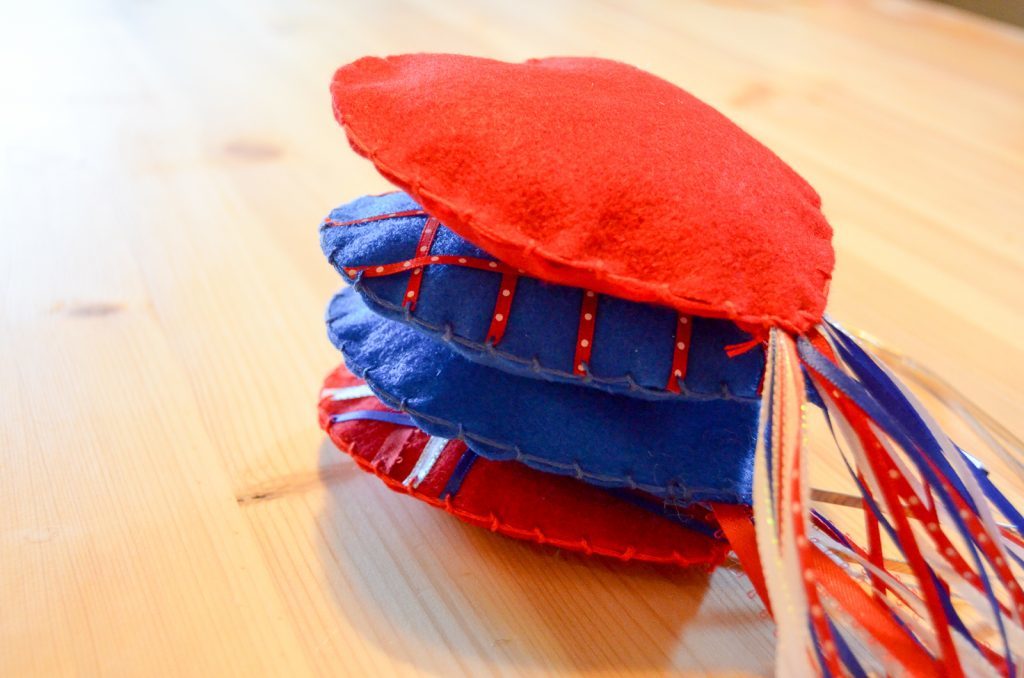 The hearts just slide onto the headband. If you prefer a clip, it's easy to stitch one onto the back as well.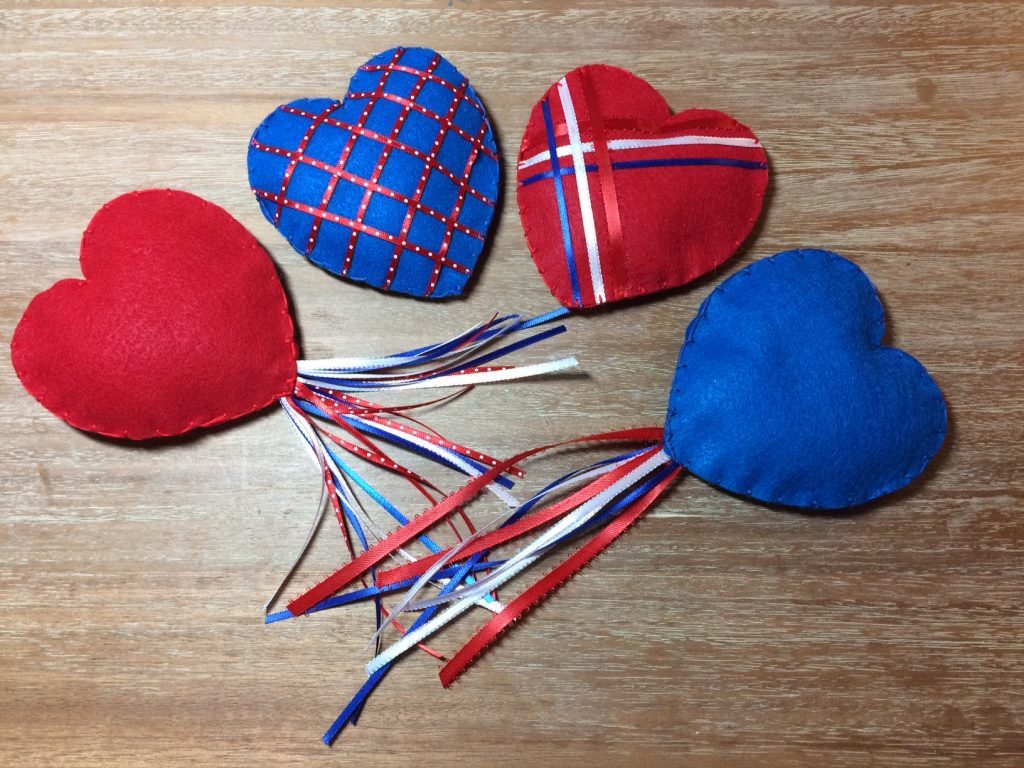 The girls love their new Patriotic Heart Headbands! We like big and puffy (the fascinator lover in my says the bigger the better!), but you obviously don't need to put as much stuffing in. You could also stitch the heart onto the headband more so that the heart bends to the headband's shape. The possibilities are endless! Once I got started, I didn't want to stop!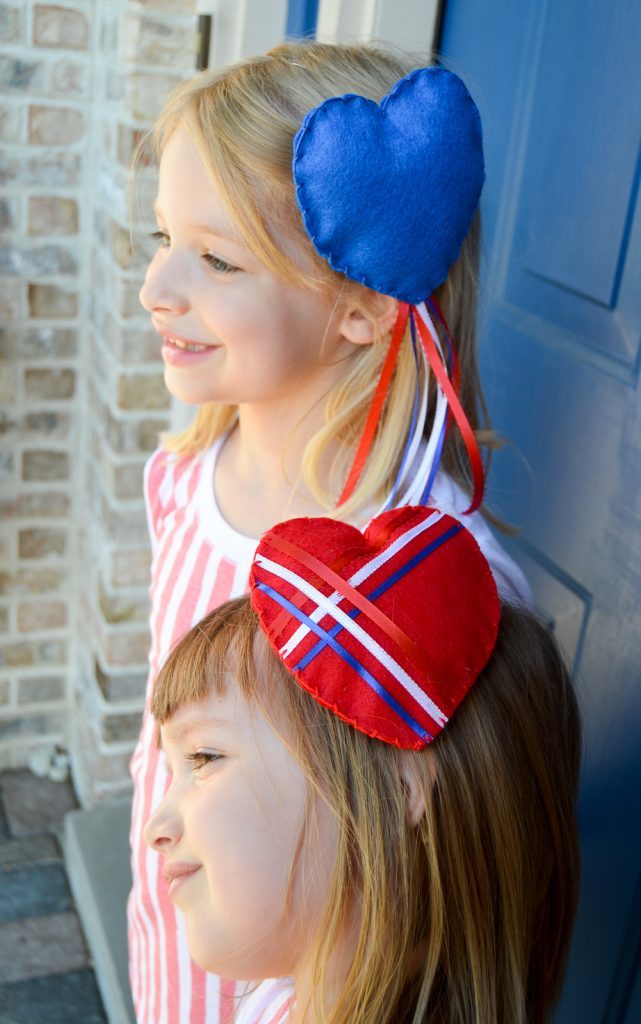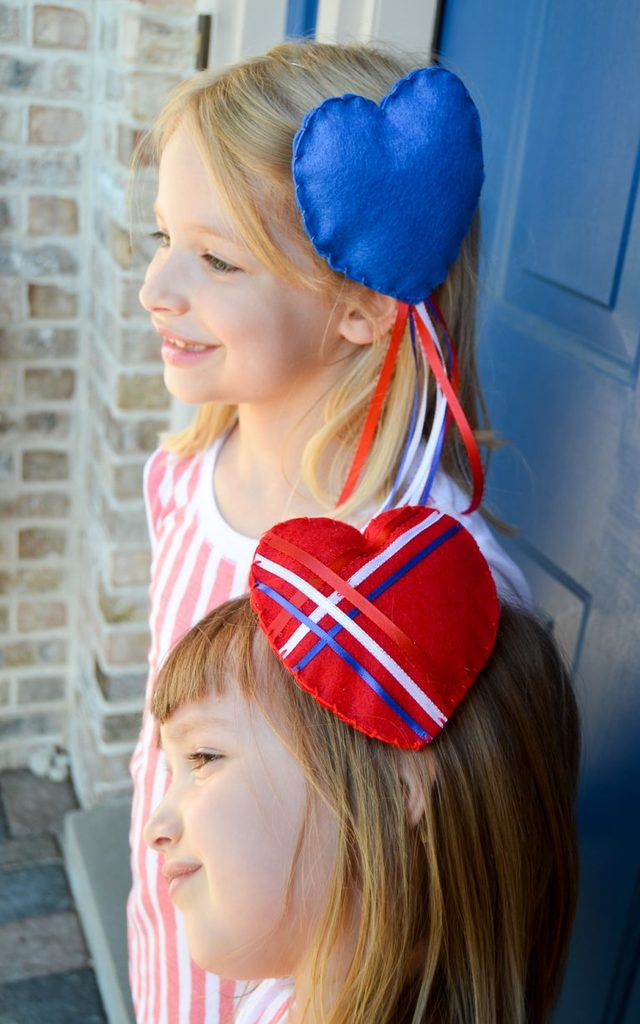 SaveSave