I don't know about you, but I don't think it's possible to have too many pairs of embroidery scissors. Since I often wander around with my stitching, I like to always have scissors easily accessible. It's extra nice to have my scissors in a pouch so that they don't accidentally rip through any of my work and are easy to find when I'm digging through a bag. I made this sweet Felt Heart Scissors Pouch to keep both me and my scissors happy as we're out and about.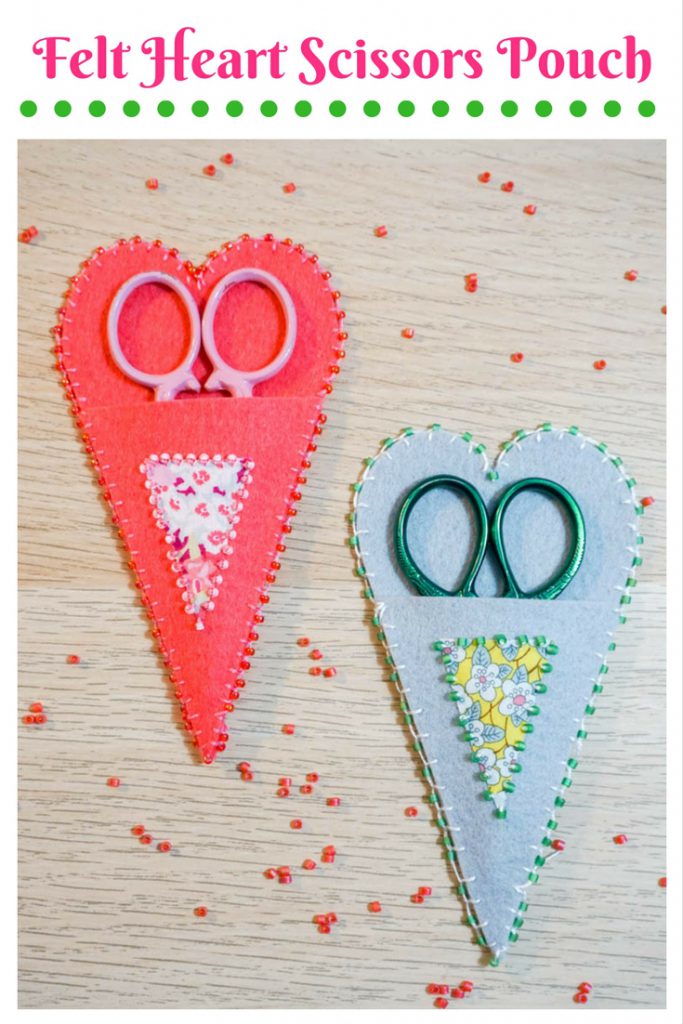 Supplies:
felt (mine came from Cloud Craft)
fabric (mine is Liberty of London)
beads
coordinating embroidery thread (I used DMC–my go-to!)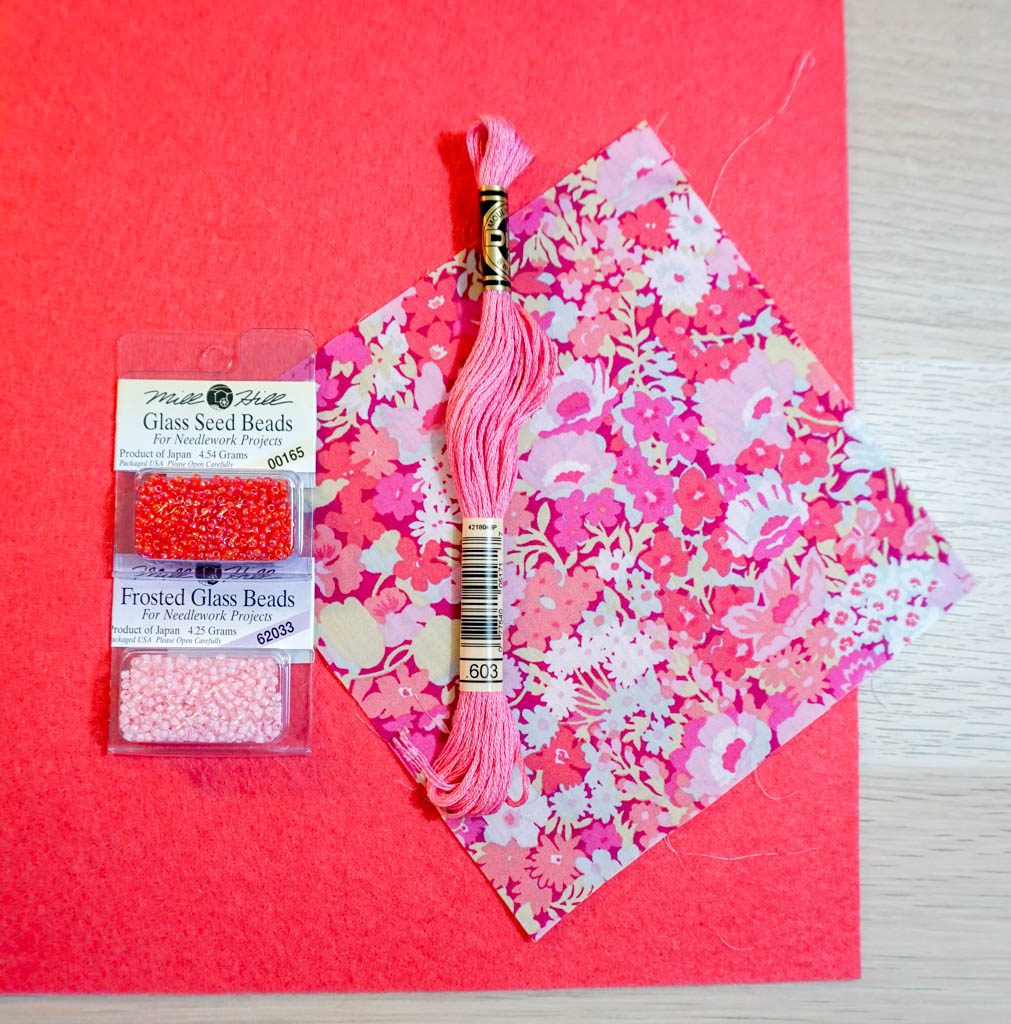 What's extra fun about this pouch is that you can use fabric and felt in your favorite colors. Give it any look you want! It doesn't use a lot of material, either, so chances are you have some felt and fabric scraps that this would be perfect for. All you need to do to start is print out the pattern (listed in the supplies) and cut it out.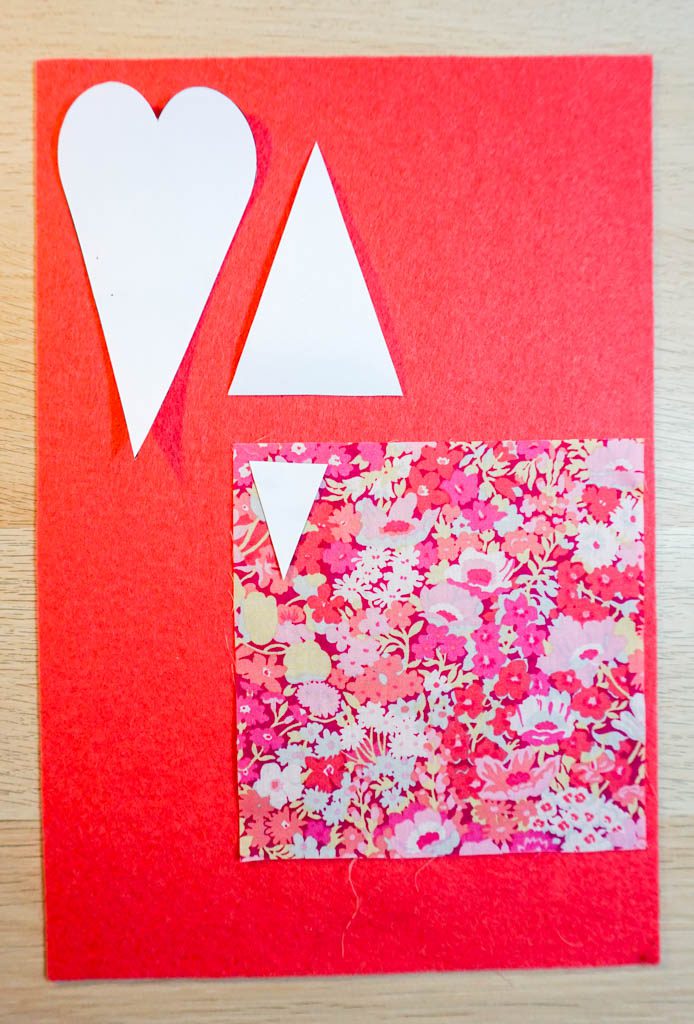 I like to use a pin to hold the paper to the felt–at least for bigger pieces or a pattern that has more than just a couple of straight lines.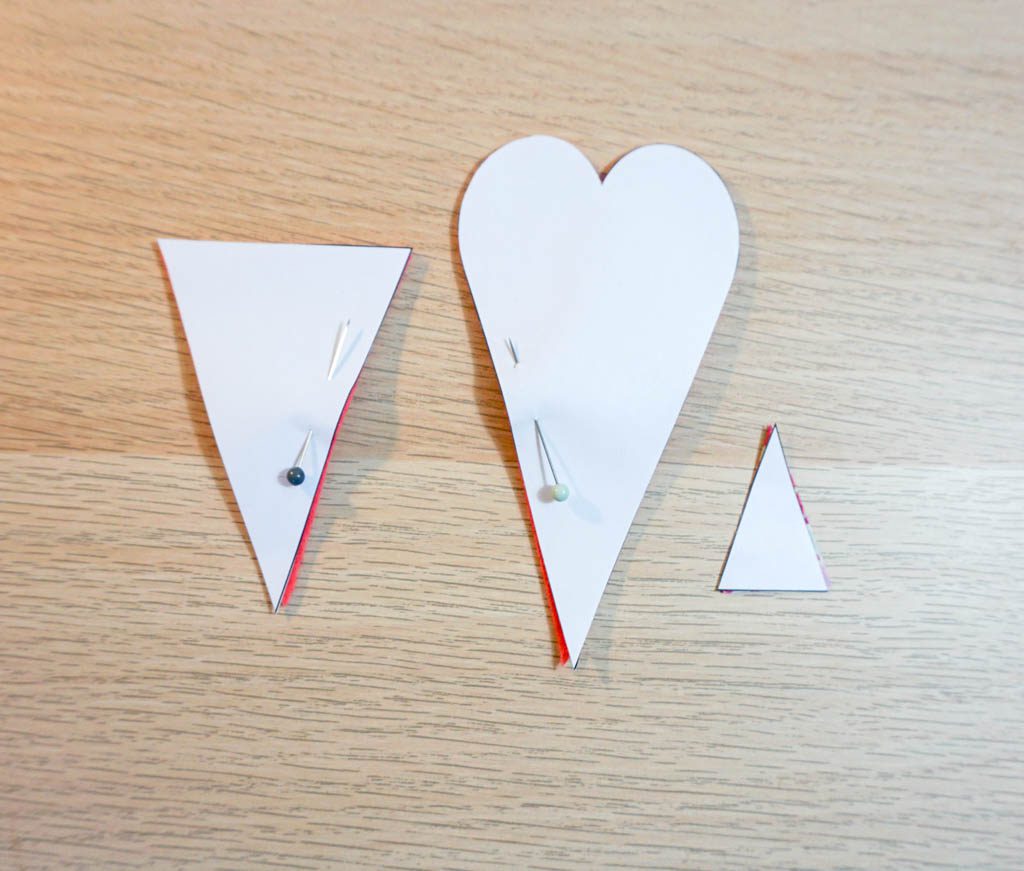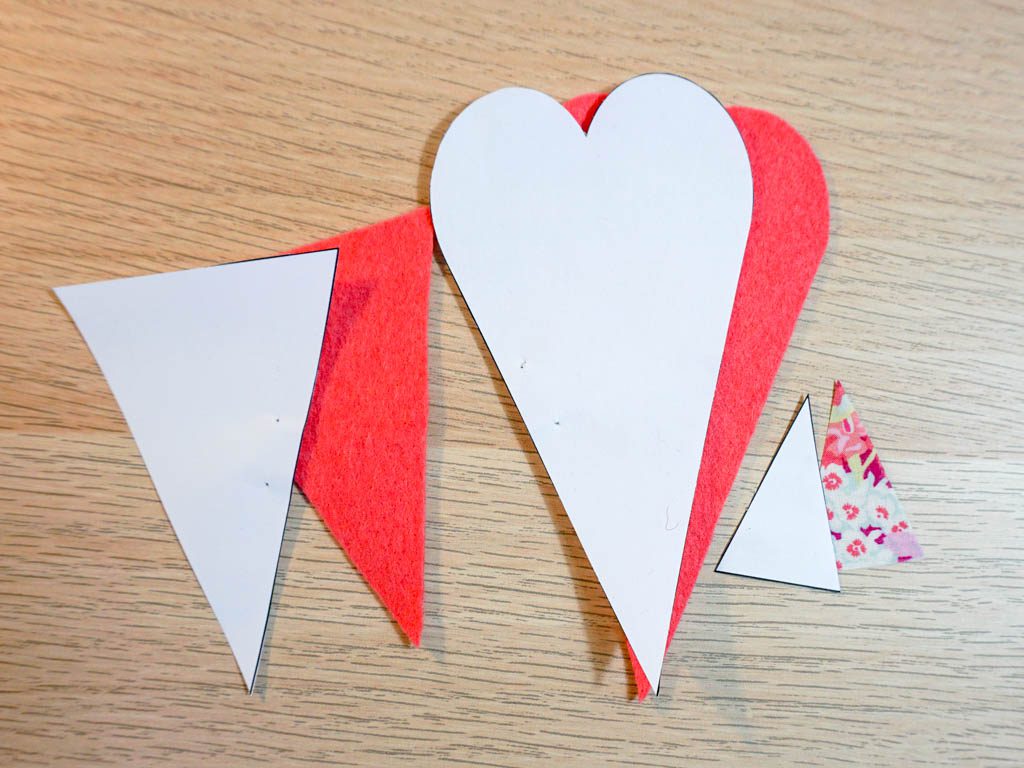 Sew the small piece of fabric onto the triangle piece of felt first. I attached a bead with each simple stitch.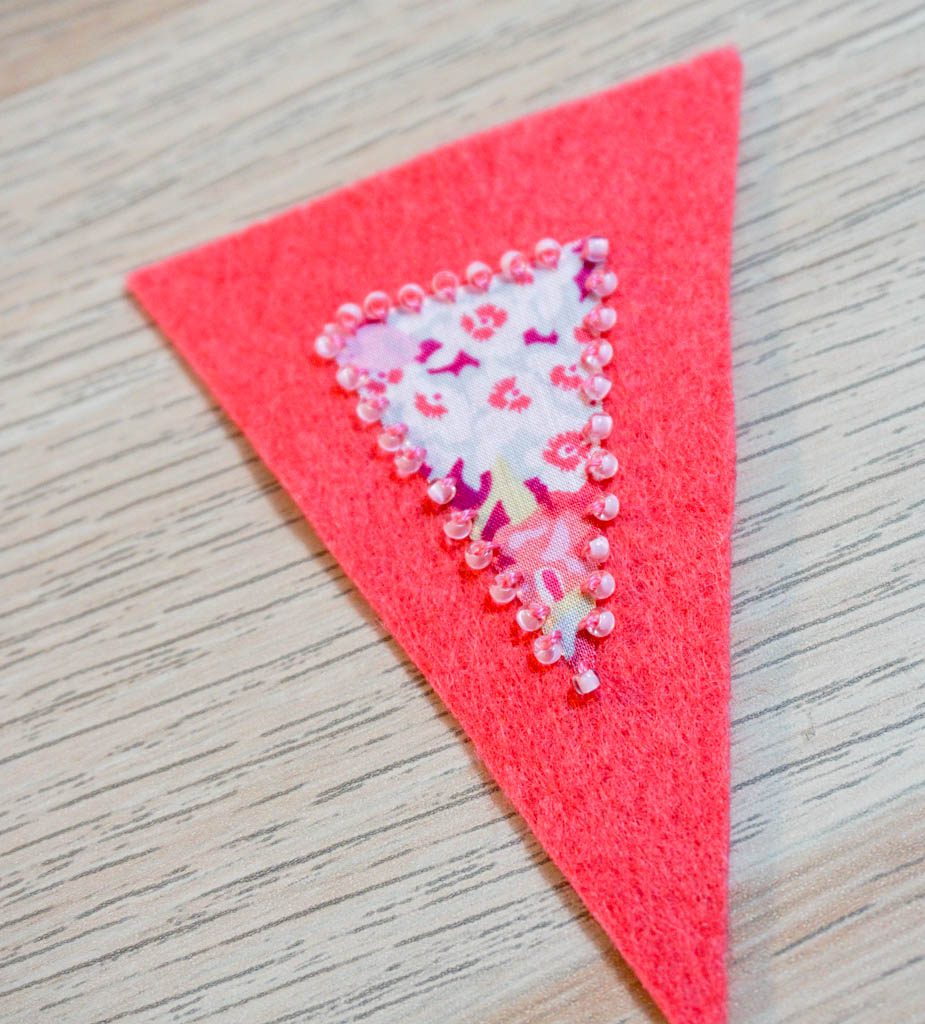 To make the actual pouch, I used a beaded blanket stitch around the entire outside of the heart.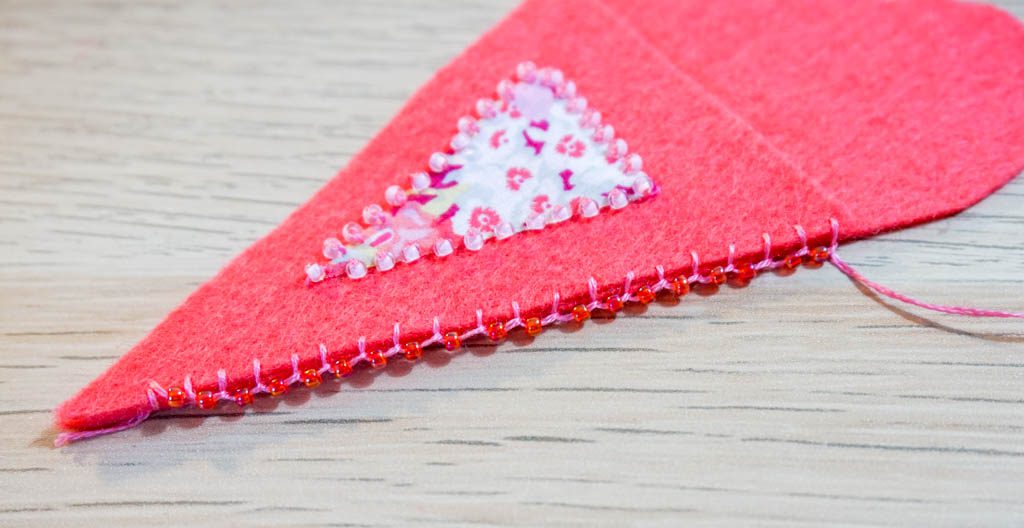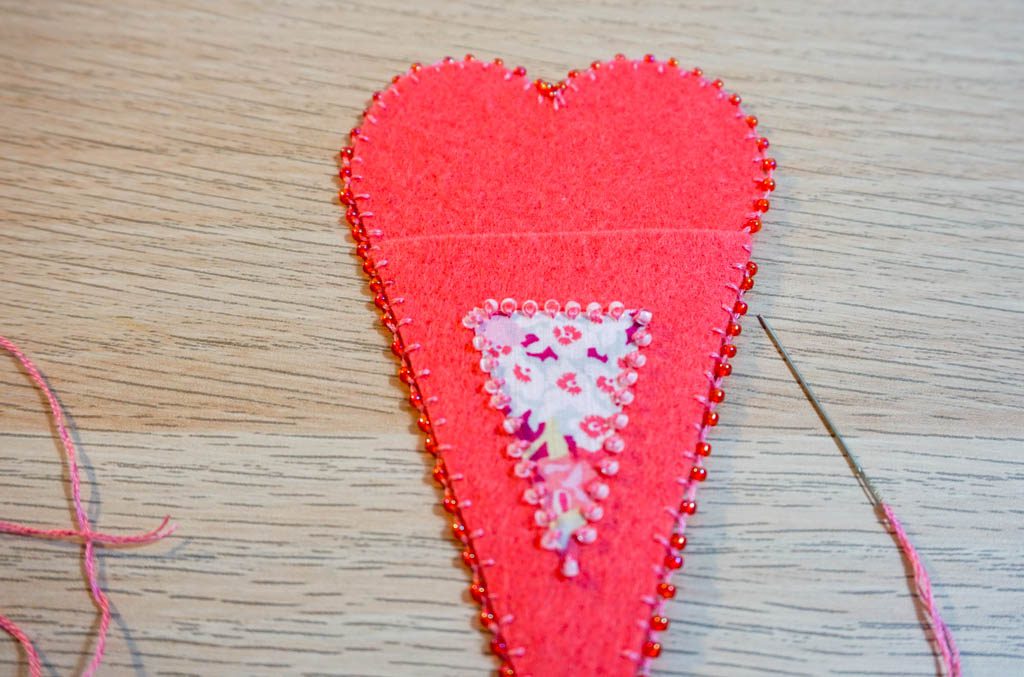 This is such an easy but sweet project that will keep your embroidery scissors snug and happy. I love how my Felt Heart Scissors Pouch turned out!