I'll admit that I've never been crazy about sharks and can't really see what the fascination is with Shark Week. They swim and they bite and haven't you seen Jaws?!? My girls, though, have gone shark mad. Pippi has been reading every shark book she can get her hands on this summer and wants to go see some. While I'm all about giving my girls fun experiences, seeing sharks isn't at the top of the list so I tried bribing her with a new Shark Hair Clip instead. Pippi has been totally tickled with her clip and has been constantly playing with her hair to find new ways to show it off. And yes, somehow I'm not off the hook at all for finding a shark for her to see.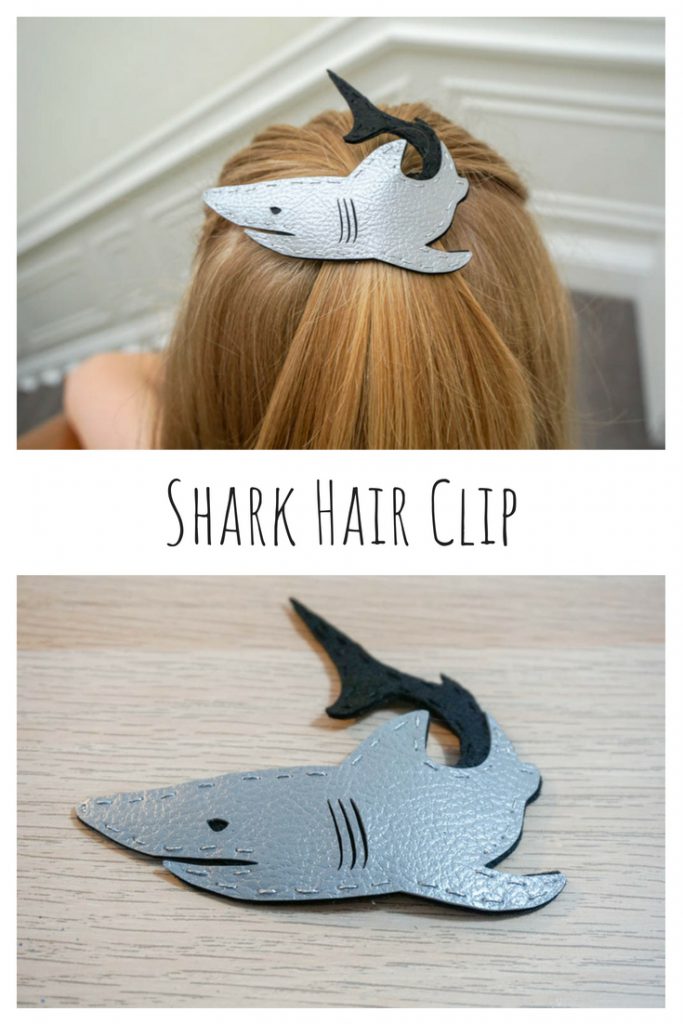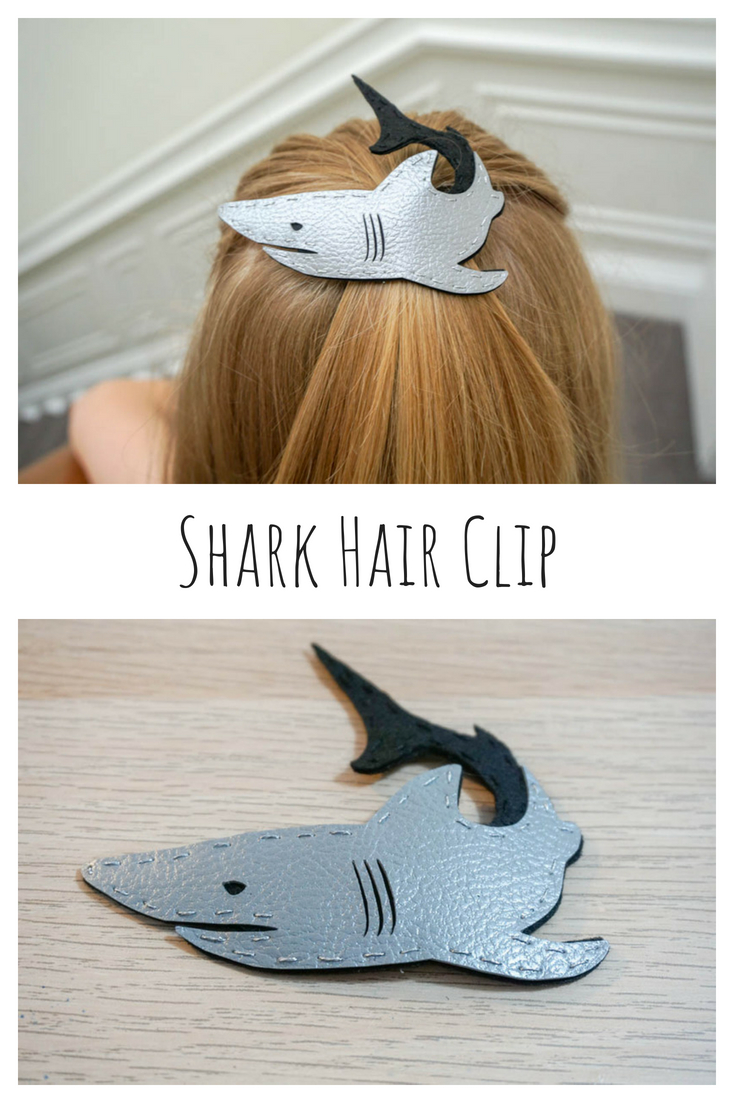 This post contains affiliate links.
Supplies:
hair clip
black thread (DMC 310)
silver thread (DMC E415)
needle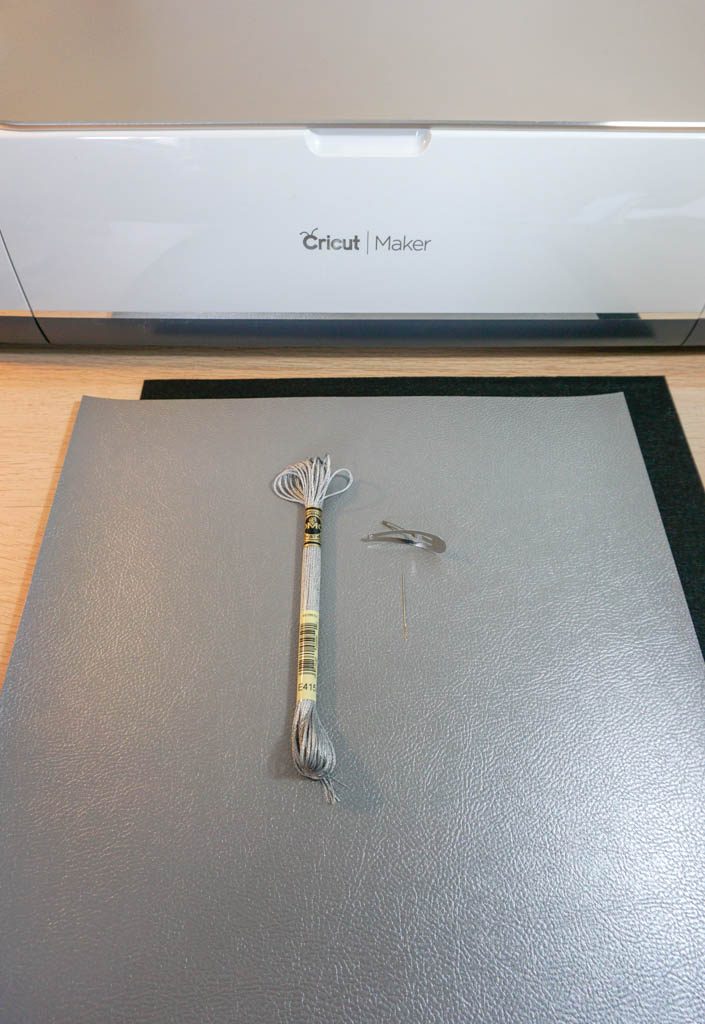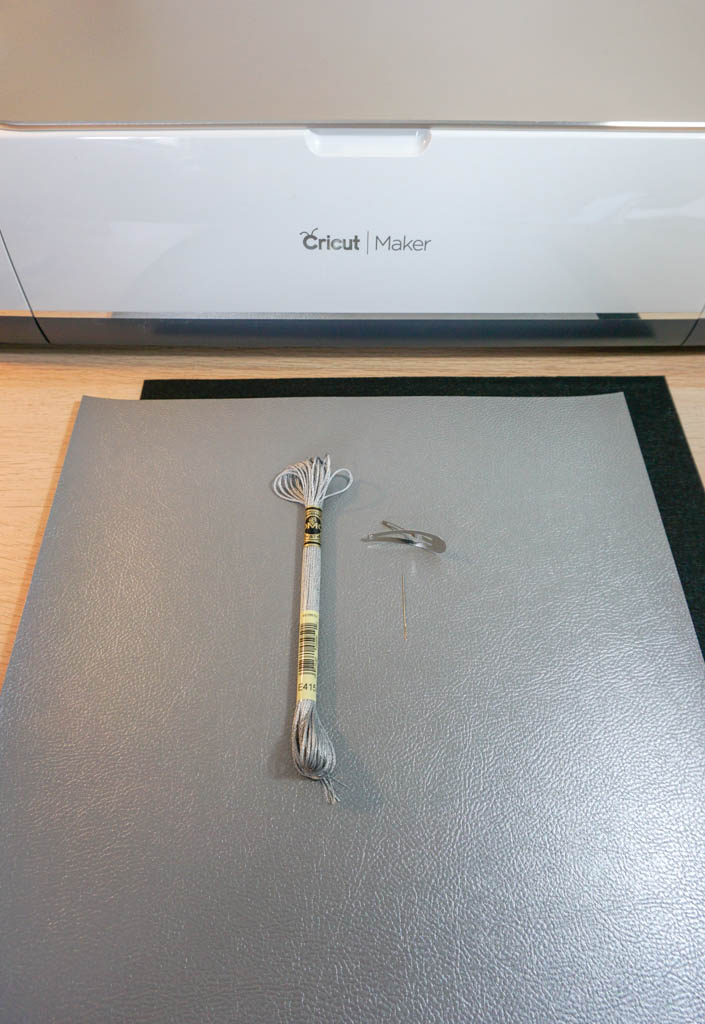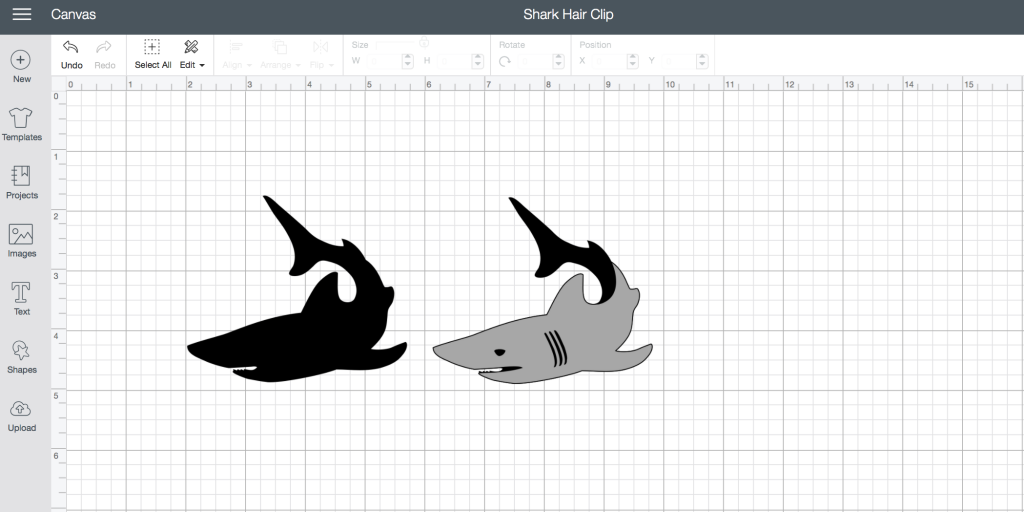 This design is fun and is already found in Design Space. All I did differently was to cut out a second piece of felt. The black is the felt and the grey is the faux leather. For this, I used the rotary blade for the felt. I know that you're prompted to use the fine point blade, but I almost always feel like the rotary blade cuts the felt more cleanly.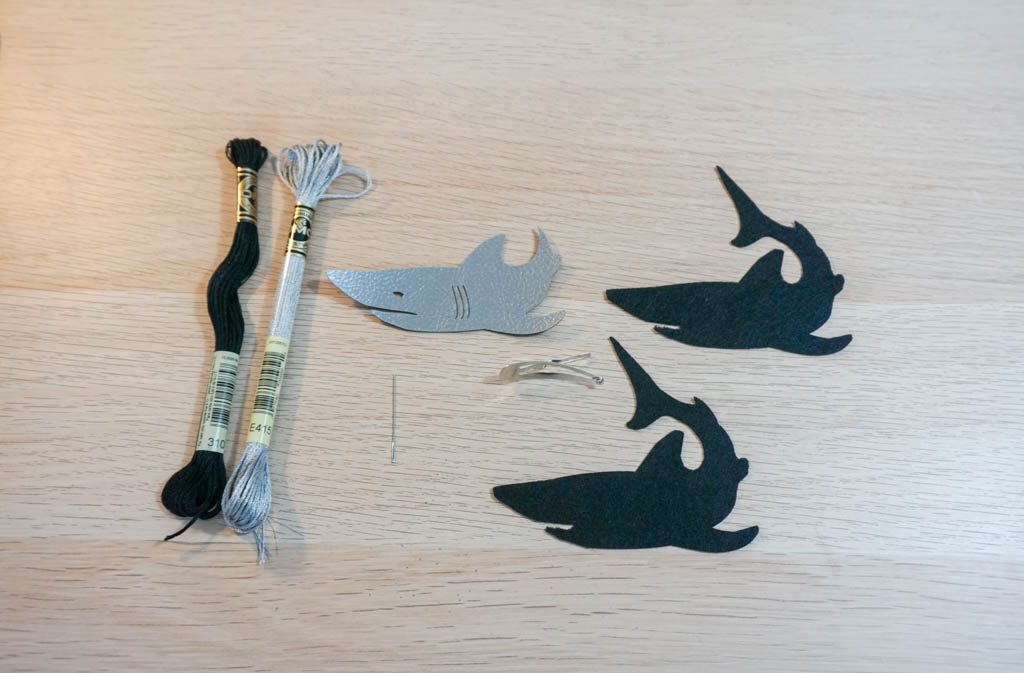 Attach the hair clip to one piece of felt using the black thread.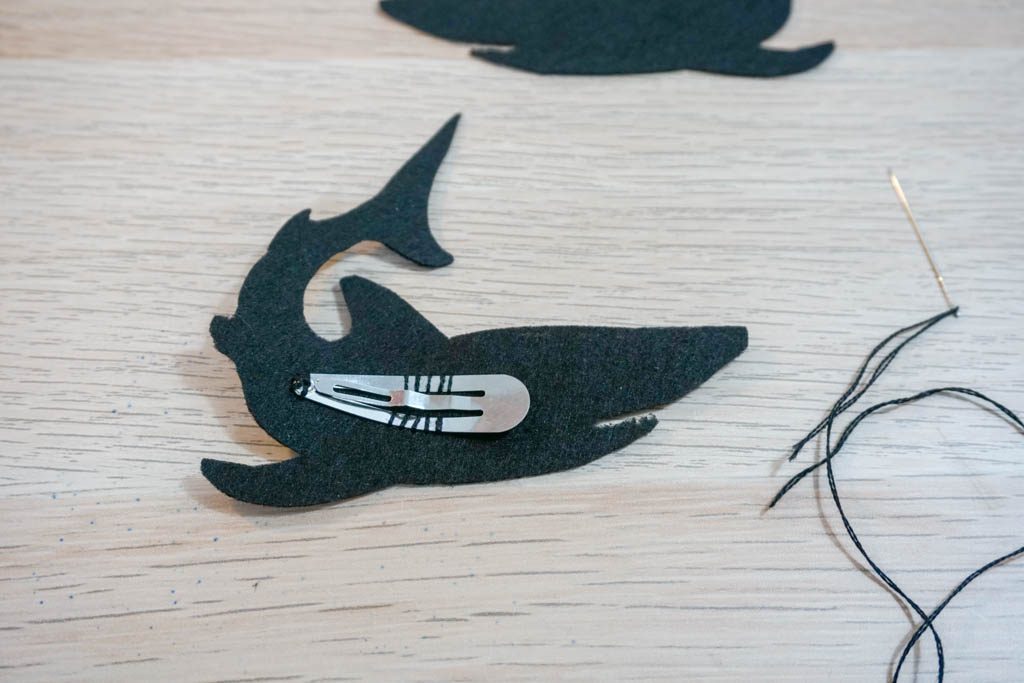 Put the second piece of black felt on top of the piece with the hair clip and the faux leather on top of that. Stitch the faux leather to the felt using a single strand of the silver thread. Stitch the felt tail together with the black thread (I used two strands). I used two pieces of felt for stability reasons–if you don't want the second piece of felt, it isn't absolutely necessary.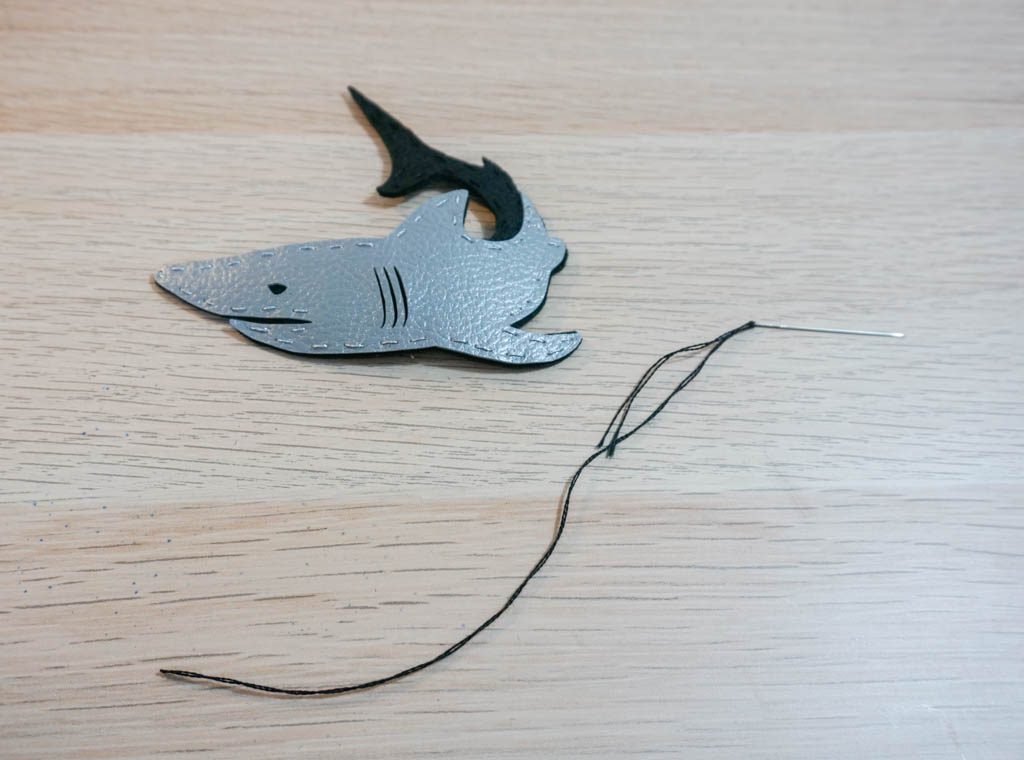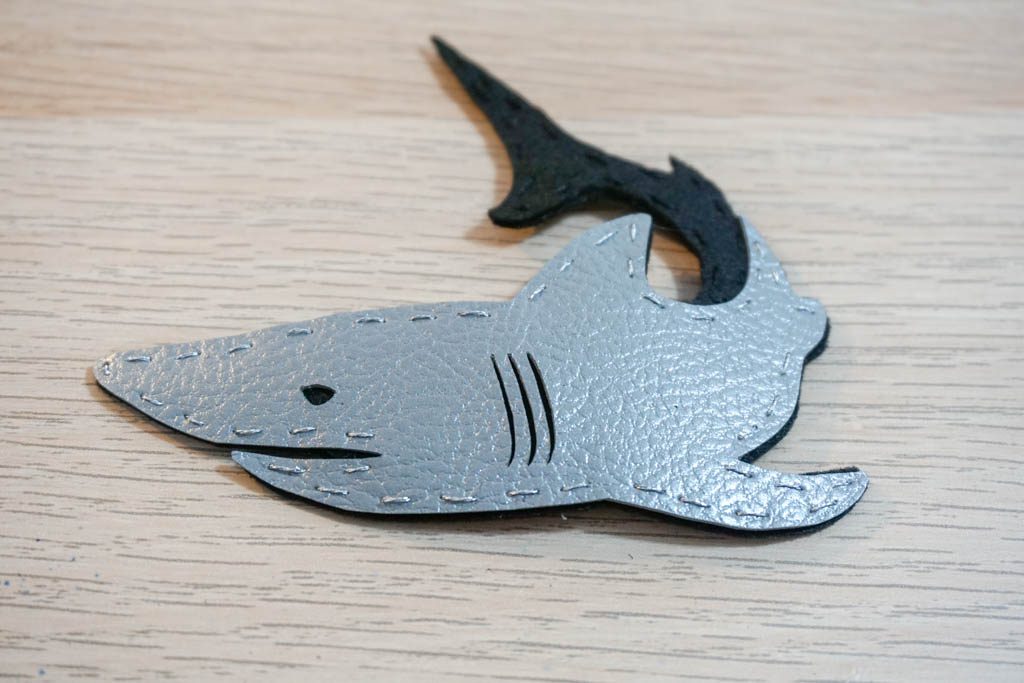 This fun Shark Hair Clip doesn't take too long to make–the longest bit is the stitching, but it's an easy stitch. The best part is that Pippi loves it and hopefully it will be a bit before she brings up seeing real sharks again.