Back to School!! Goodness, I love those words! And I don't just mean for my own ability to get back to work properly because the girls are in school (although I am really looking forward to it!). I always loved school and my girls do, too. This year, I will have a third grader, second grader, and a kindergartener. They have been antsy to get back to school for weeks now. I asked Alice recently if she was ready for kindergarten and her response was "Of course I'm ready. Mum! I've been waiting for kindergarten my whole LIFE!" We are really lucky to have our favorite kindergarten teacher for the third time and I wanted to make her something fun to start the year with. I thought this Teacher Appreciation Apple Wreath would make a fun gift.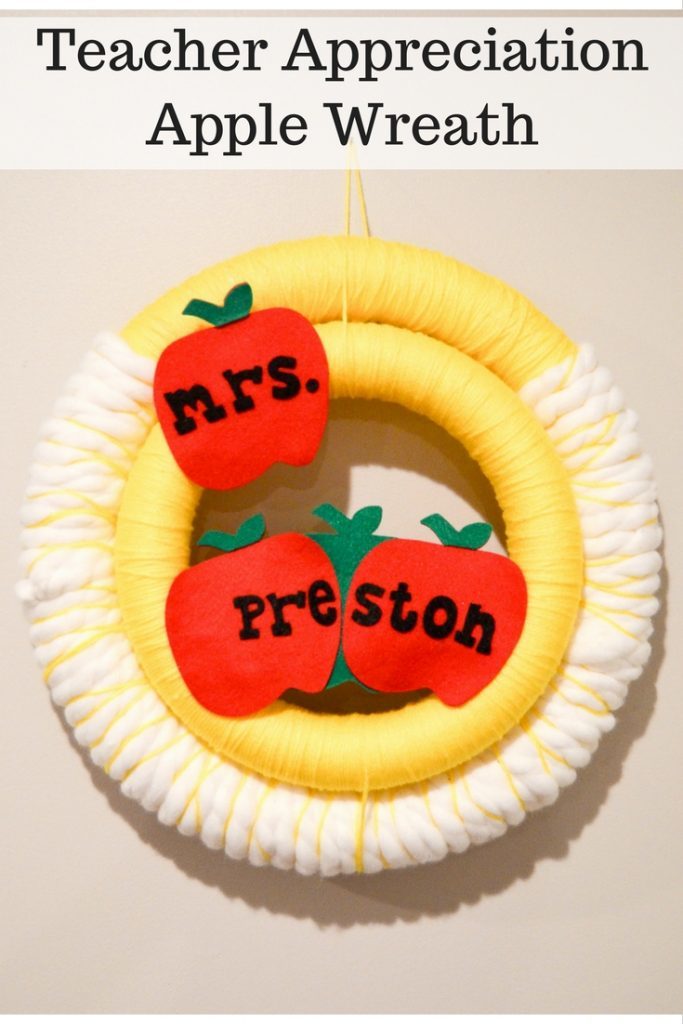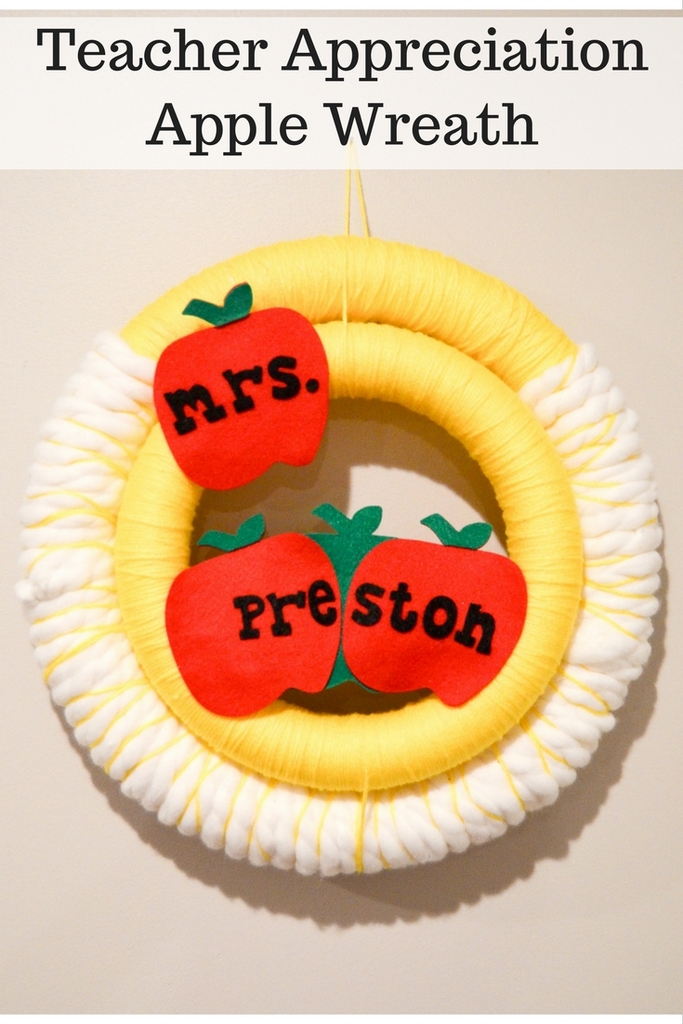 I used:
16″ styrofoam wreath
12″ styrofoam wreath
red, green, and black felt
Sizzix Big Shot Plus
felt glue
white and yellow yarn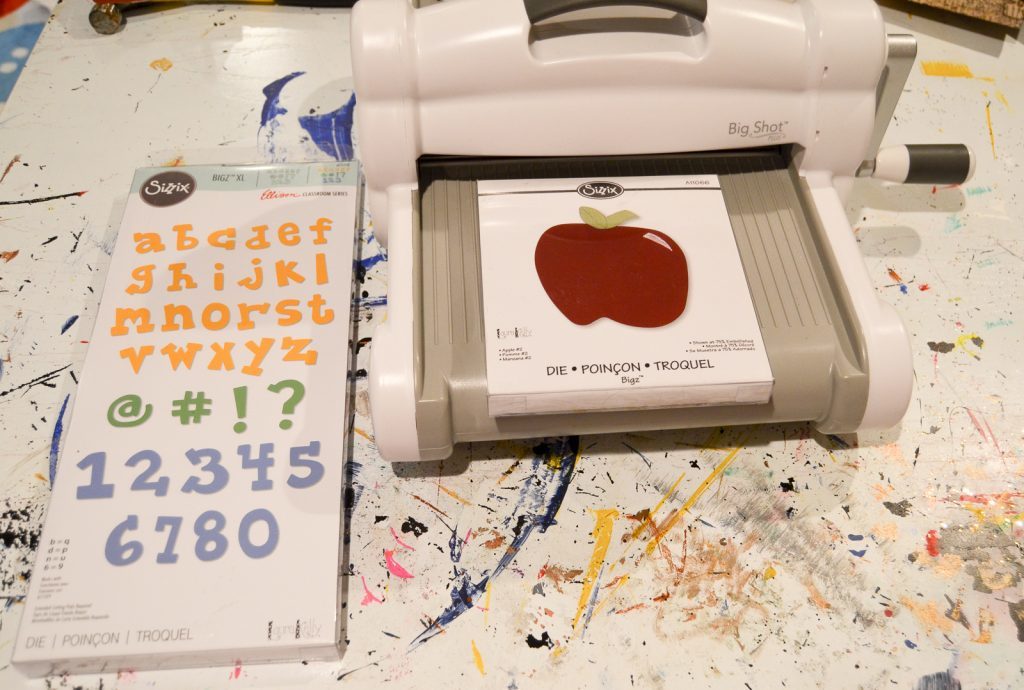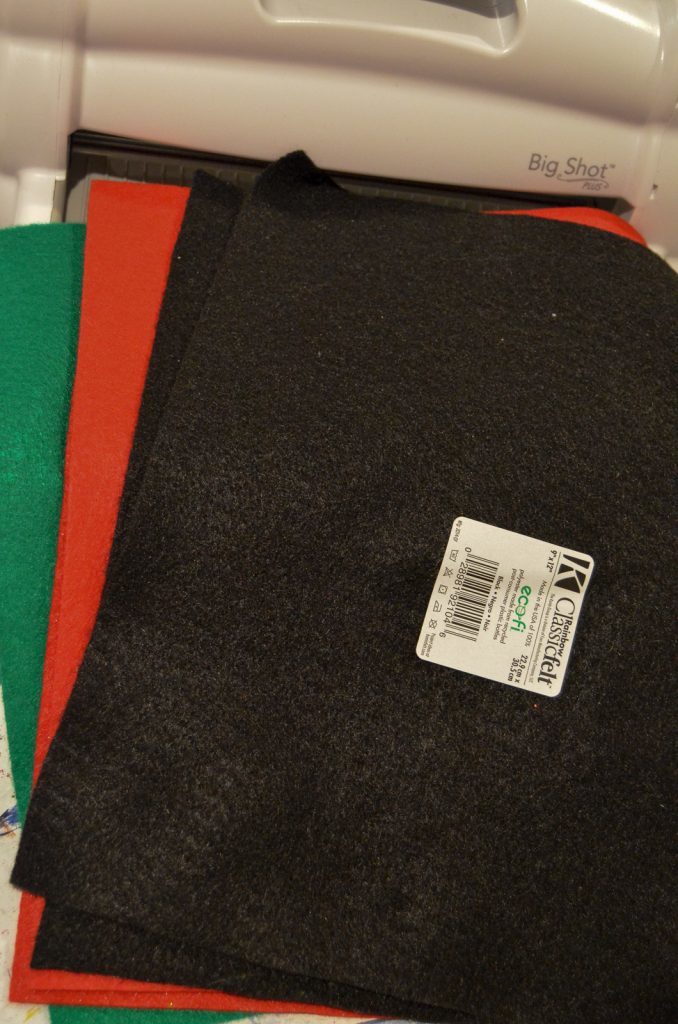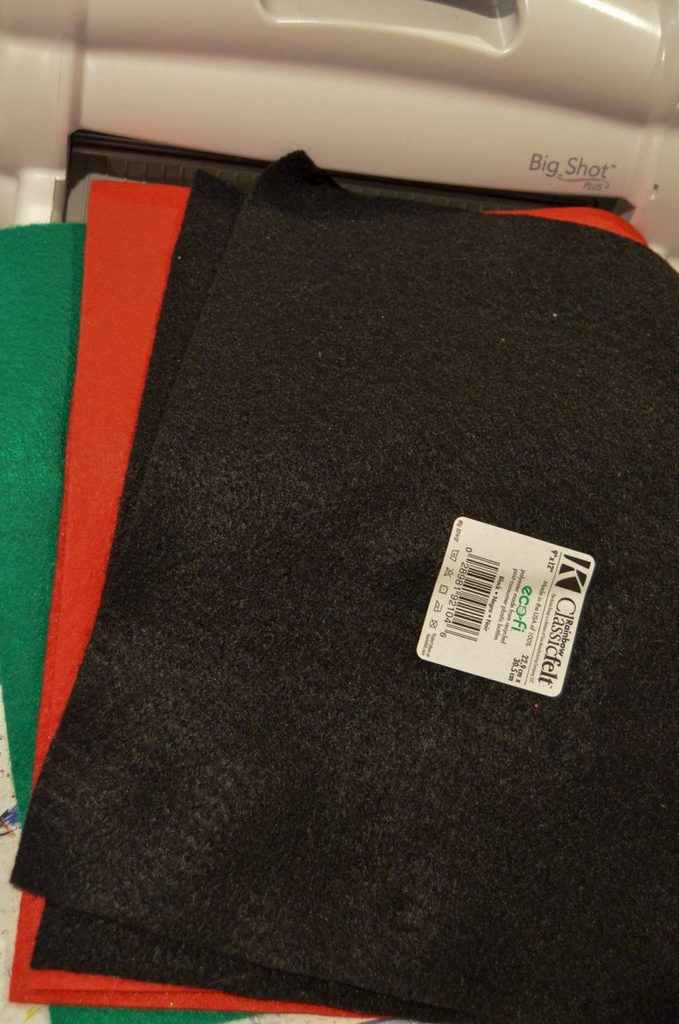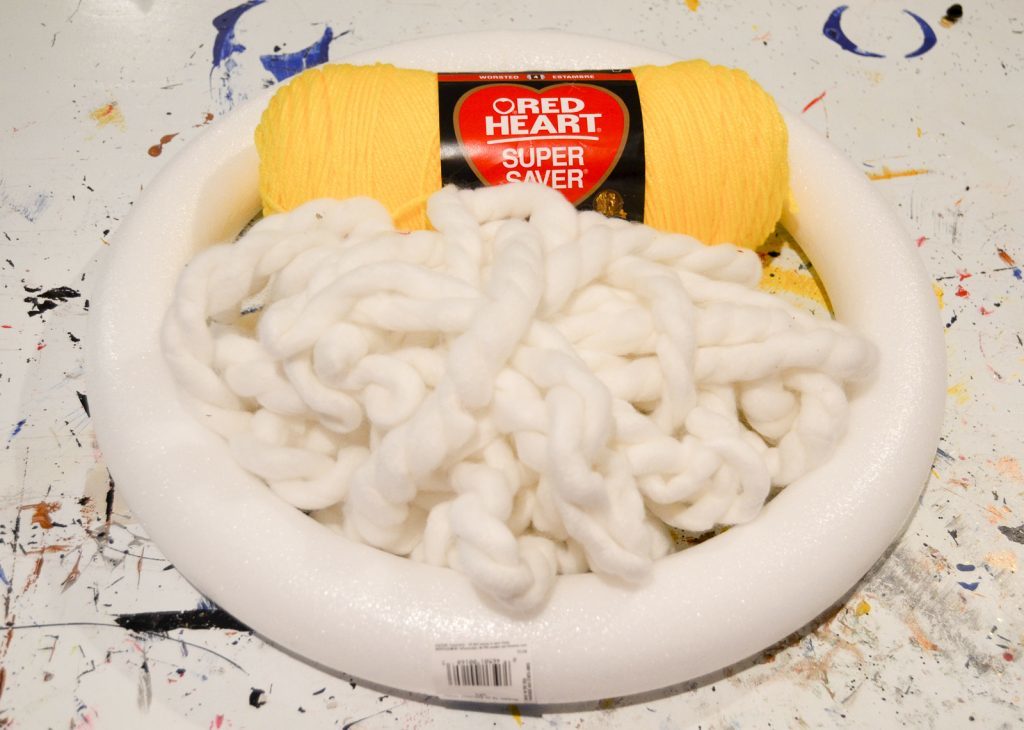 Wrap the larger wreath form with the white yarn. I used a nice chunky yarn. Add in the yellow as you want. Wrap the smaller wreath form completely in yellow. Attach the two wreaths simply by typing a bit of the yellow yarn around them both at the top and bottom.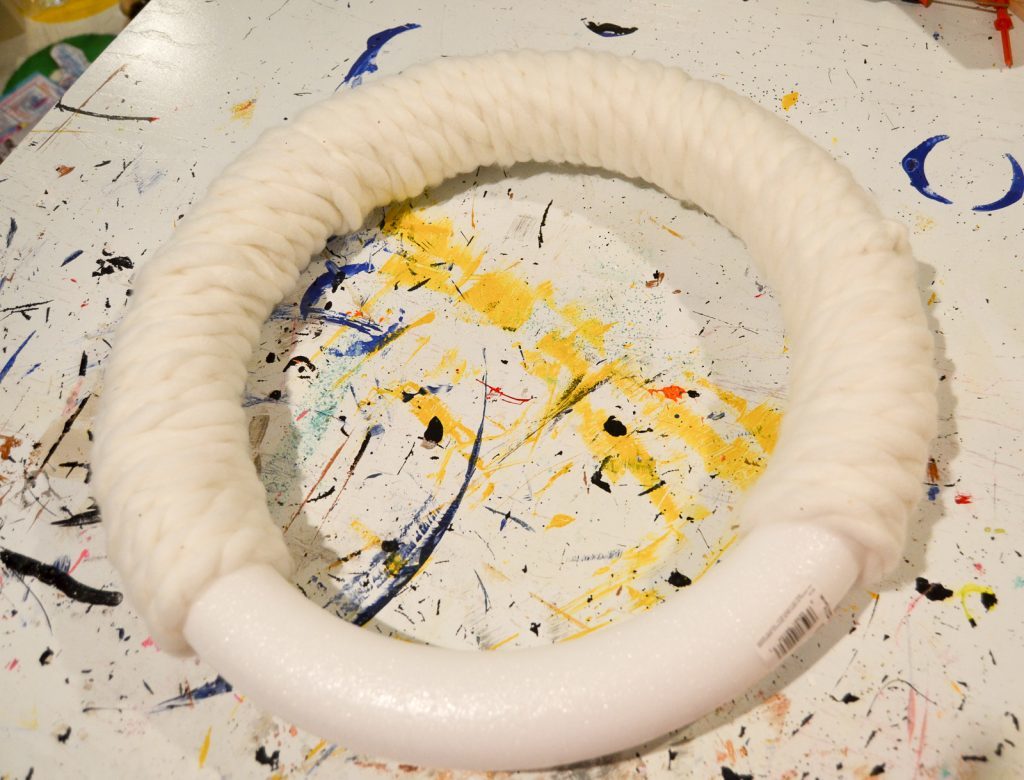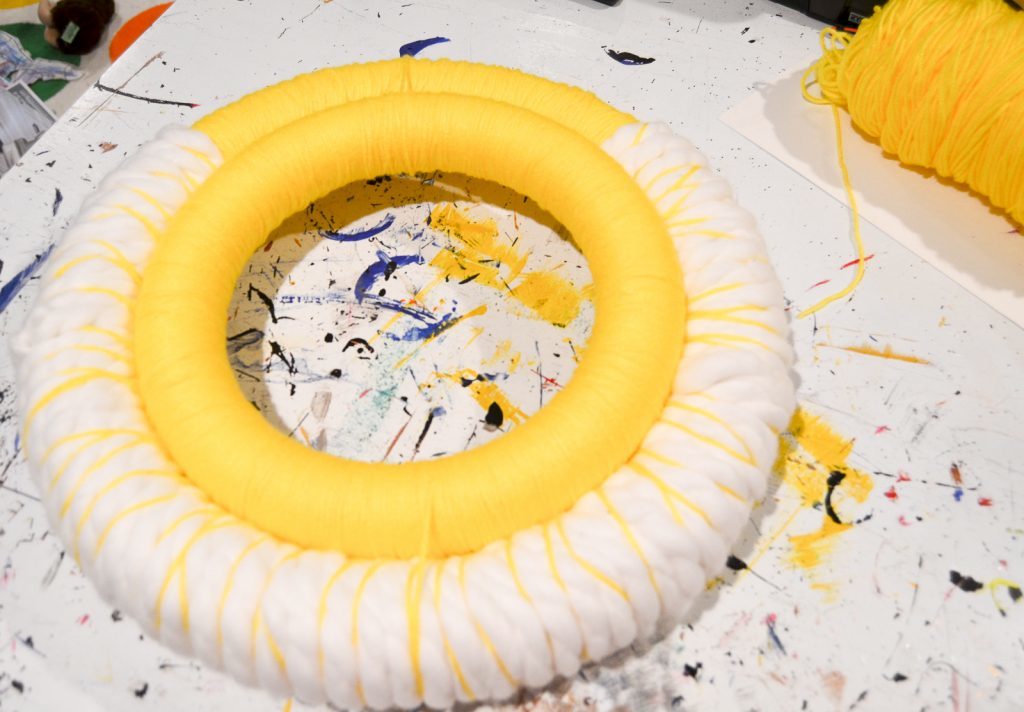 Cut out your shapes. I used the black felt for the letters and the red and green for the apples. Spell out your favorite teacher's name!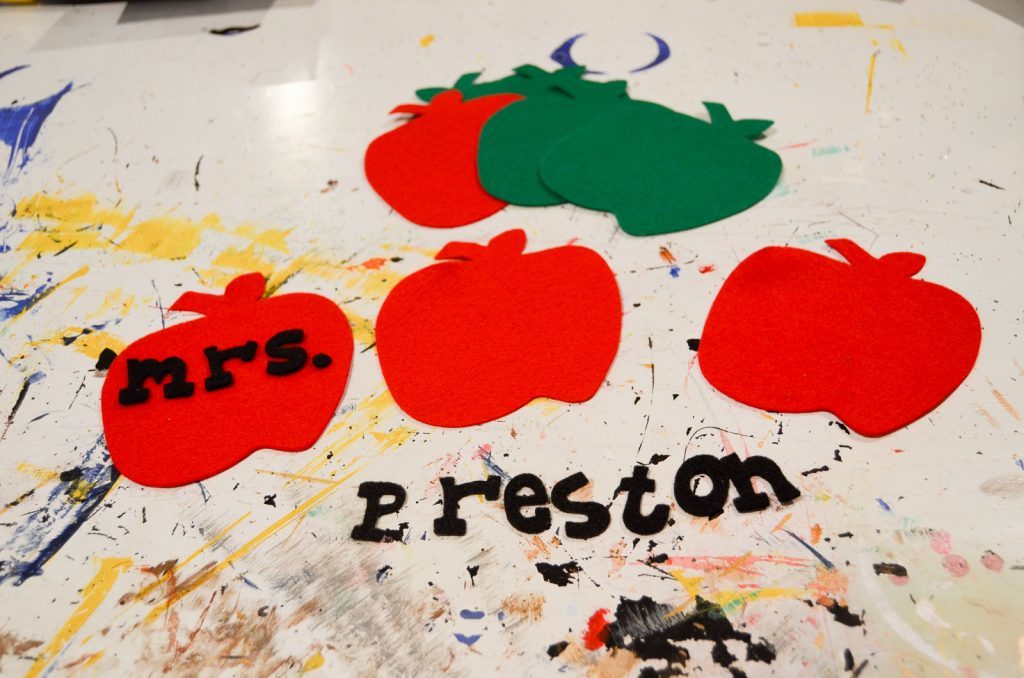 I started arranging my pieces. I cut the top of three of the green apples and used the felt glue to attach the pieces to the red apples. Our teacher's name needed two apples to fit, so I used another green apple to connect them. When the name and apples are all glued together, glue those to the wreath. Super easy. If your felt isn't standing up well, you can glue a bit of cardstock to the back or sew (or glue) more felt and add fluff. Do whatever is easiest for you!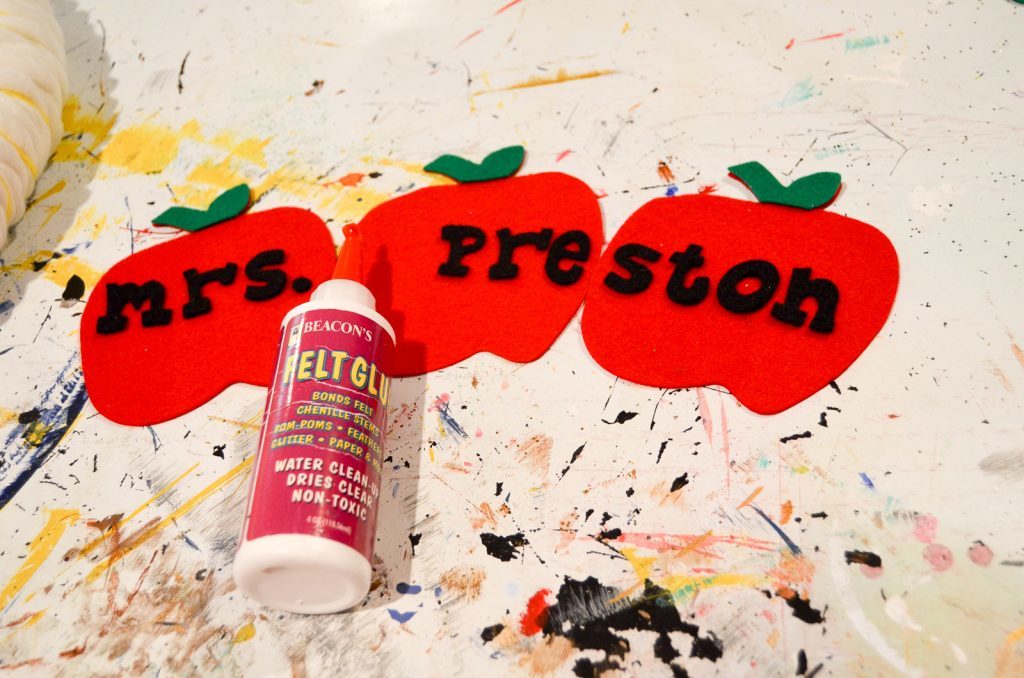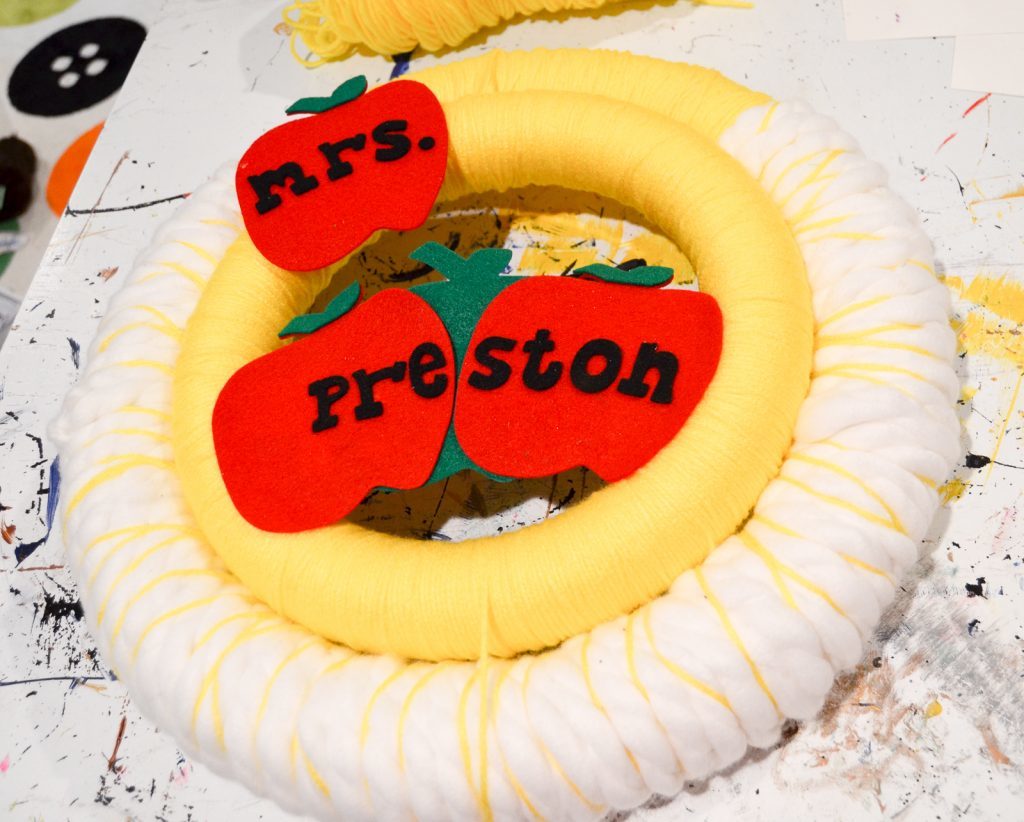 This Teacher Appreciation Apple Wreath is such a fun way to thank your teachers for everything they do for our kids. I'm so happy with how my wreath turned out. The girls can't wait to give it to Mrs. Preston!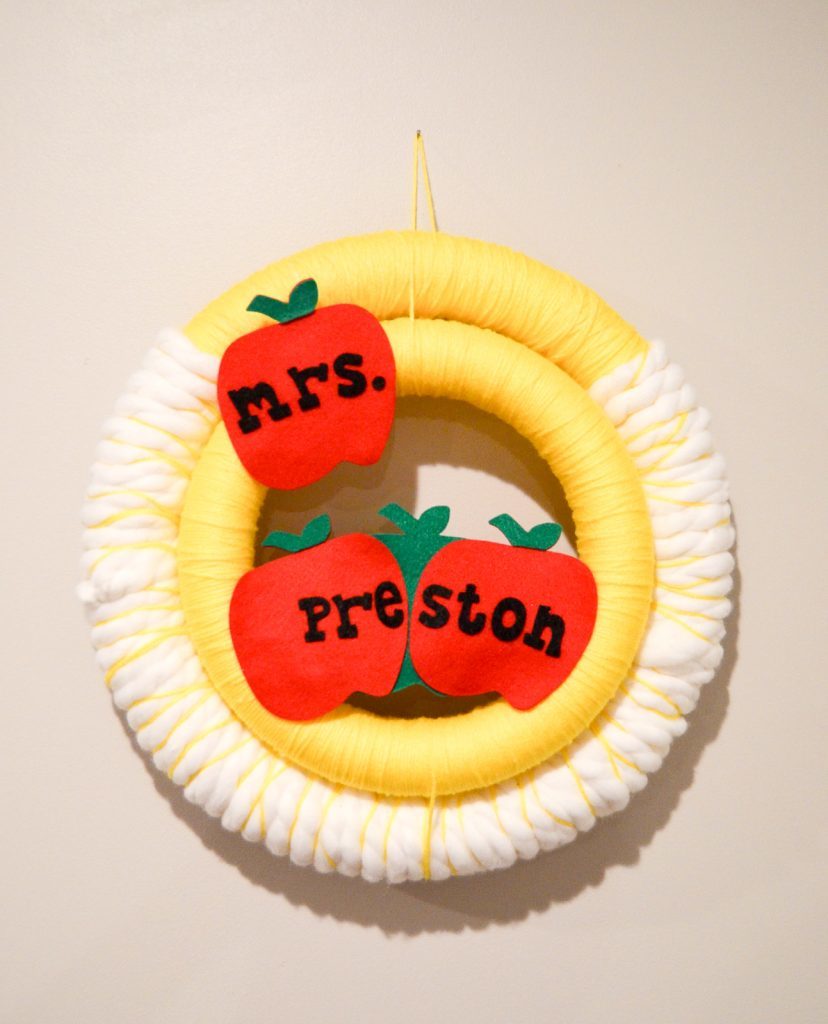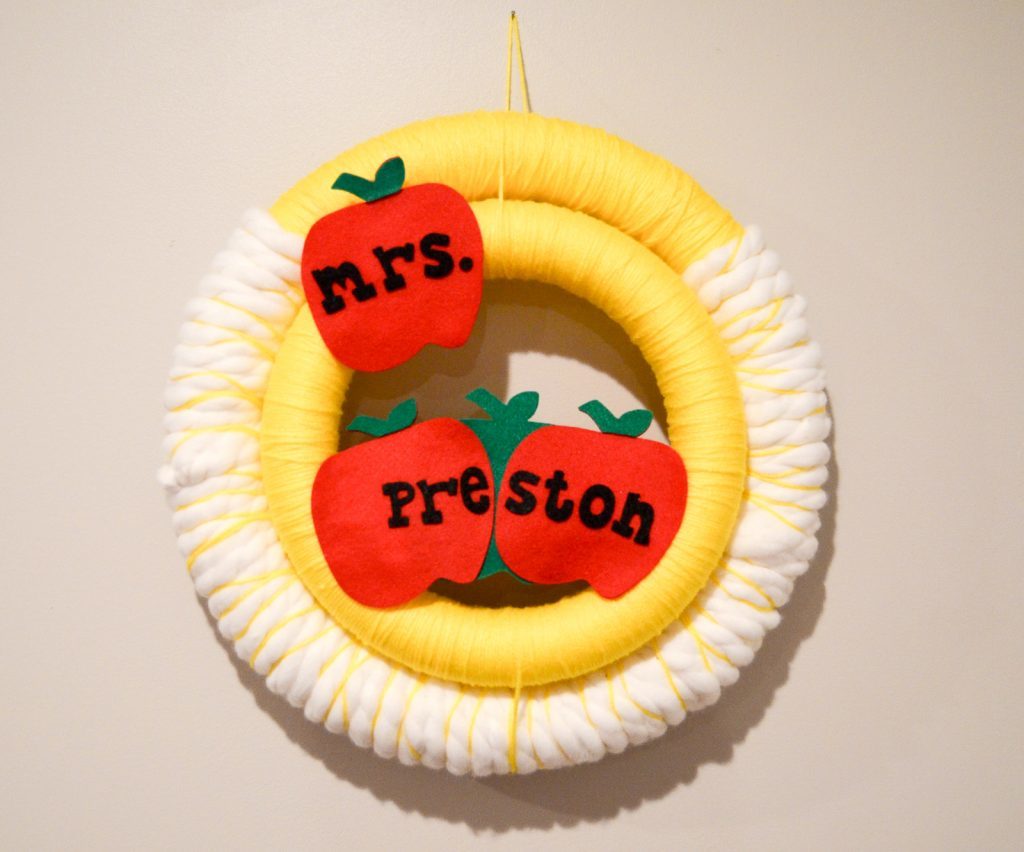 SaveSave