My favourite Disney movie hands down is Meet the Robinsons. It isn't as well known as many of the other animated movies, but it should be. We were living in New Zealand when I was pregnant with Madeline. I was across the world from what passed as my support group and the pregnancy itself wasn't going well, starting with dealing with hyperemesis. Because of the visa I was on at the time, I needed to leave and re-enter the country at a designated time. We had booked a trip to Sydney that I had been looking forward to, but was now dreading greatly. I could barely leave my bed, so the idea of this trip terrified me. We had already needed to cancel a trip to Vietnam and Cambodia because I just couldn't do it. To our surprise, I was somewhat functioning in Sydney and we decided to attempt an outing. We wanted something easy, so headed to Bondi Junction and hit the mall. The dim sum we had there was the first meal I had eaten in forever and tasted absolutely delicious to me. I was able to keep it down and felt like I could stay out a bit more, so we hit the movie theatre. There wasn't much playing, but we saw a billboard for a Disney movie that we hadn't heard of or seen any adverts for. We got our tickets and settled in for Meet the Robinsons. I enjoyed the movie so much and had such a great day after having been bed-ridden for weeks that we did the same exact thing the next day. The theme of the movie is Keep Moving Forward, which is part of a quote from Walt Disney, and not only was it perfect for the movie, it's a theme I adopted for that first pregnancy and life in general. I pull it out all the time. This Keep Moving Forward Free SVG reminds me of the relief I felt that one weekend in Sydney and to always Keep Moving Forward.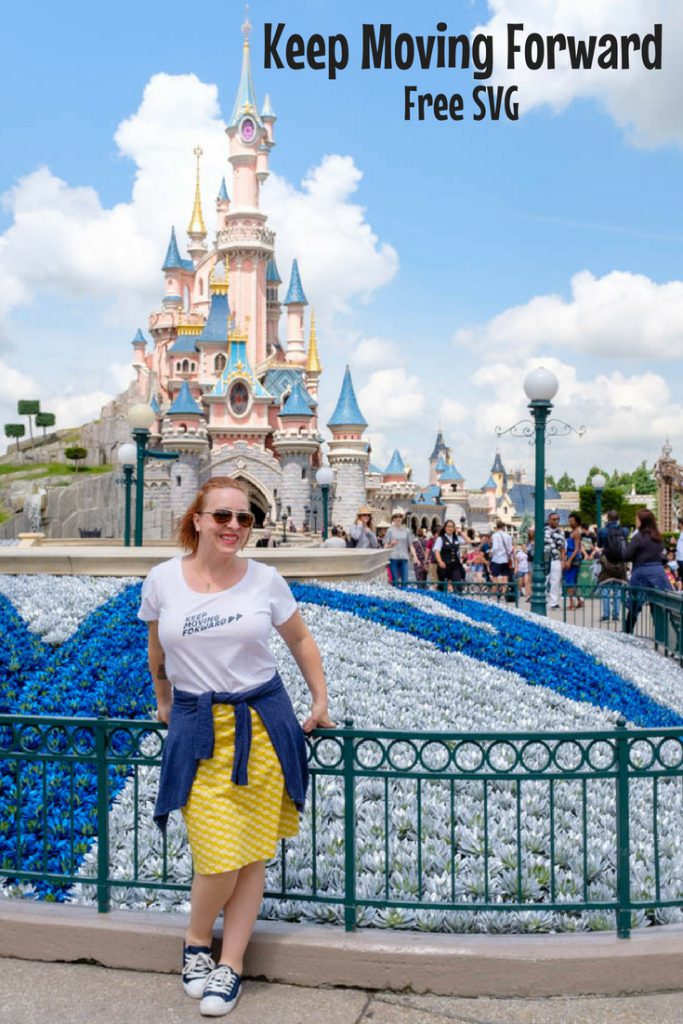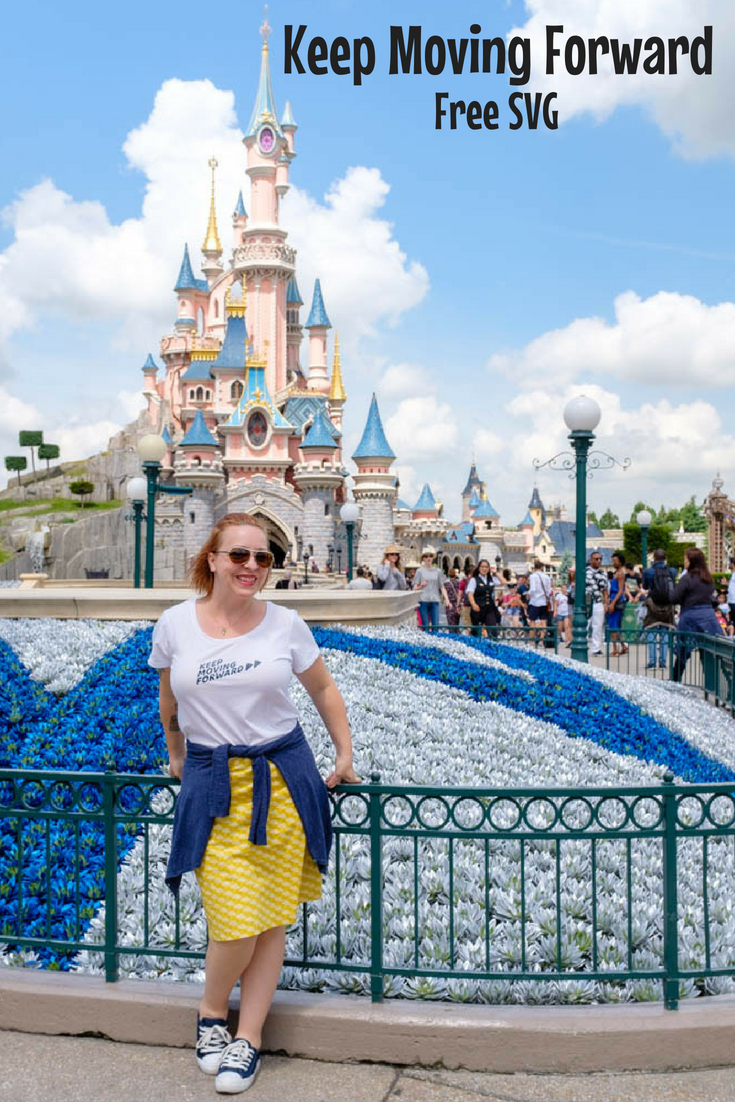 Download the free Keep Moving Forward SVG. If you're using a Cricut, upload it to Design Space and adjust the sizing as needed. I sized it for my shirt, but I think it would look awesome on a tote or pouch, too! Make sure you mirror image before you cut it out if you're using iron-on!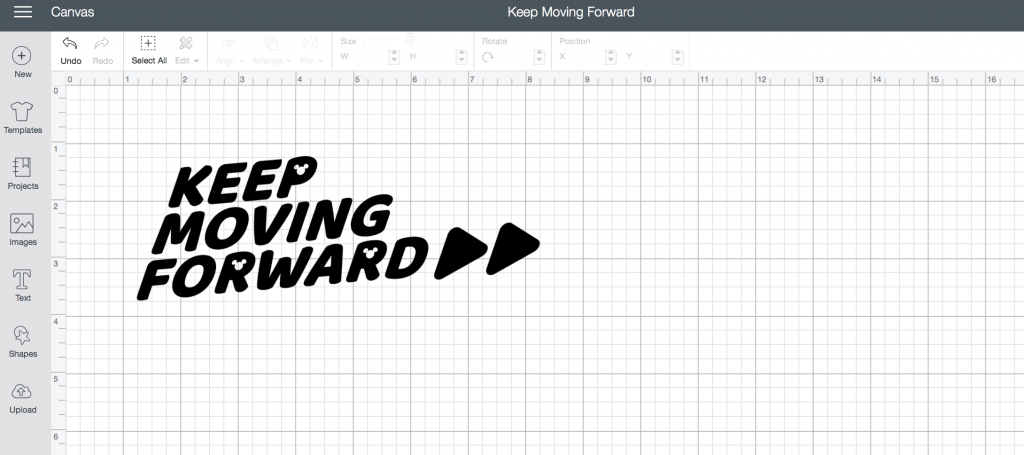 I loved that I was able to wear my shirt with the Keep Moving Forward Free SVG on our recent jaunt to Disneyland Paris. I've been using the quote a lot more than usual this past year and this trip was another respite from recent stresses, much like that Sydney trip eleven years ago.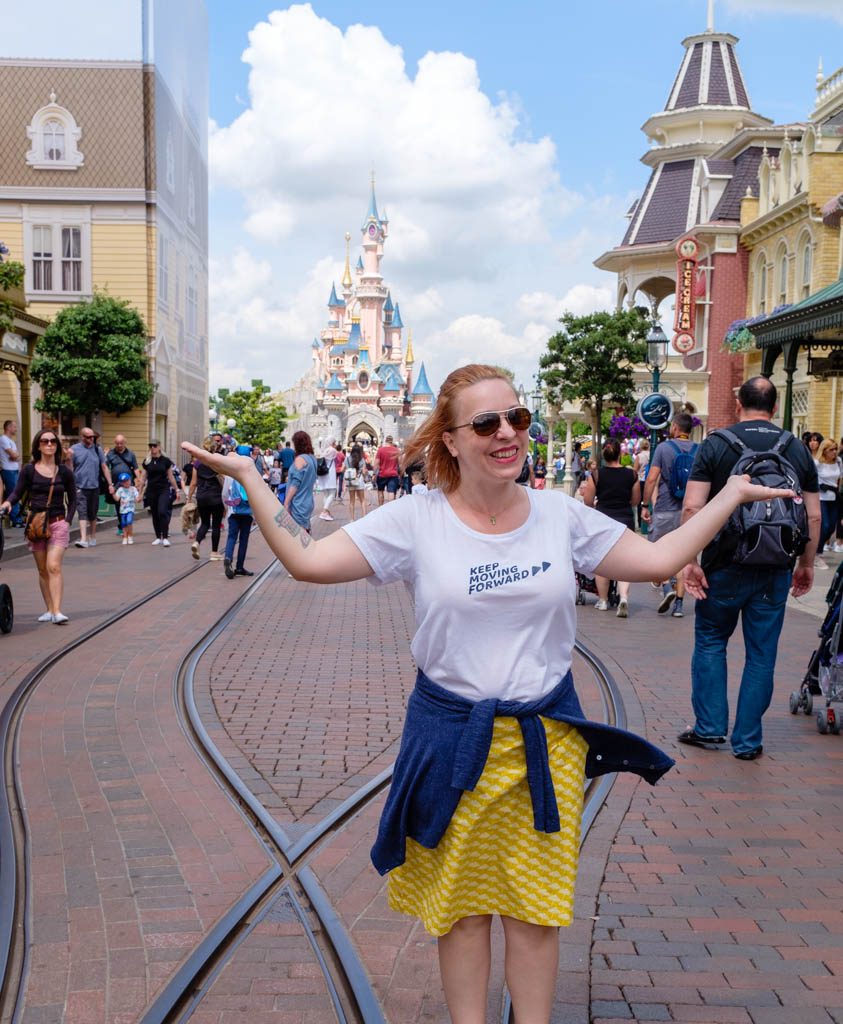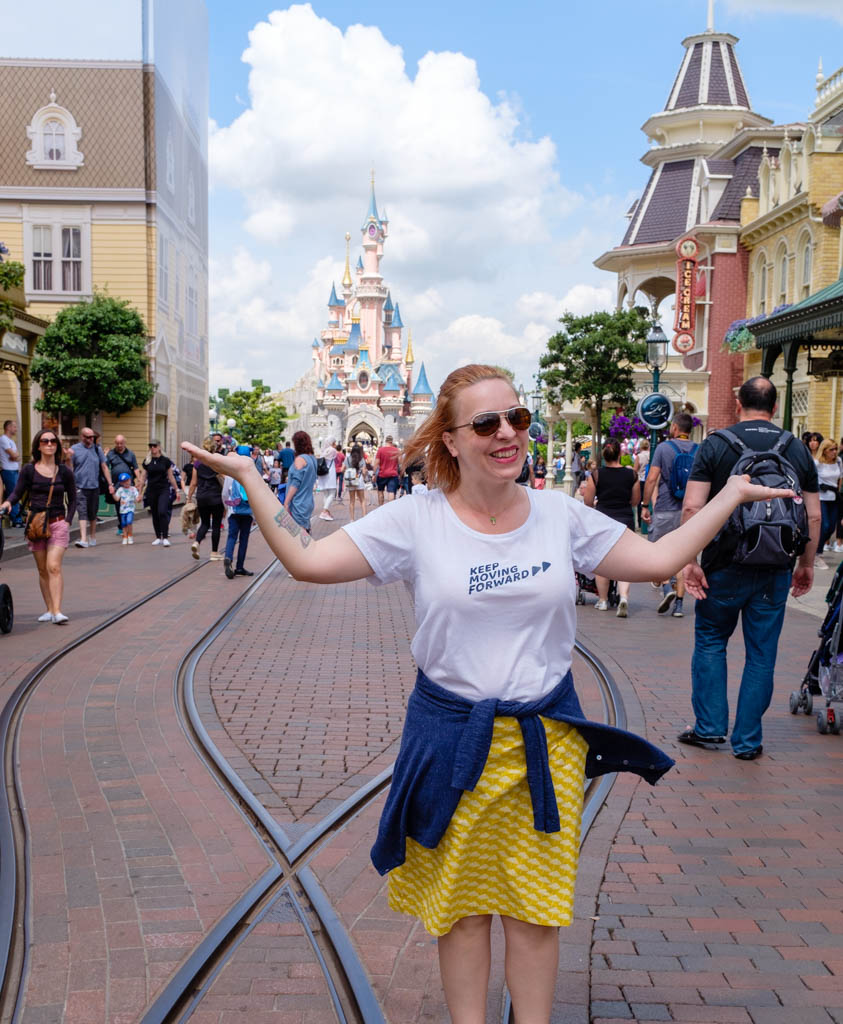 "Around here, however, we don't look backwards for very long. We keep moving forward, opening up new doors and doing new things, because we're curious…and curiosity keeps leading us down new paths."
Walt Disney