The end of the school year is quickly approaching, so we're doing a special Teacher Appreciation round of Craft Lightning this month. These are crafts that can be completed in 15 minutes or less, minus drying time. I can remember my teachers sitting at their desks with a cup of coffee or tea, so I decided to make Alphabet Coasters.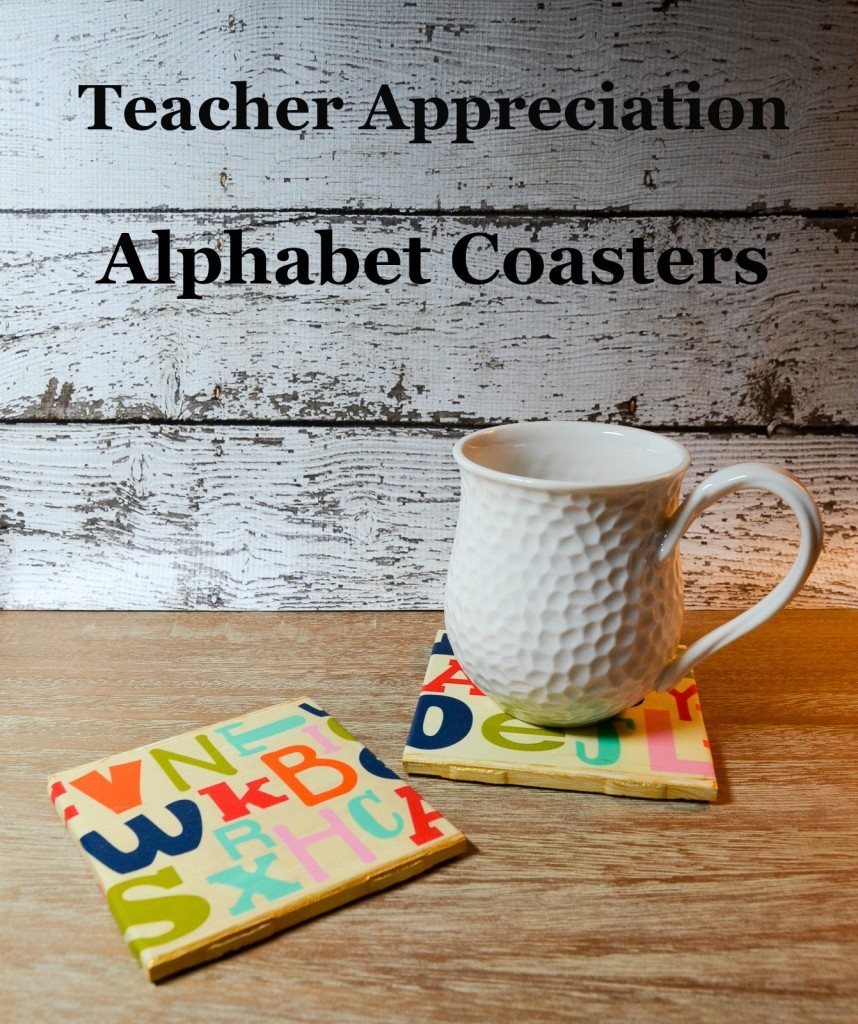 **This post contains affiliate links**
The previous owners of our house had left a stash of tiles in a bathroom cabinet, and turning a couple into coasters was a great way to use them. You will also need:
tile (it can be found at your local hardware store)
cork
glue
Hazel & Ruby DIY Decor Tape in Alphabet Soup
brush
scissors
Place your tile on your work surface.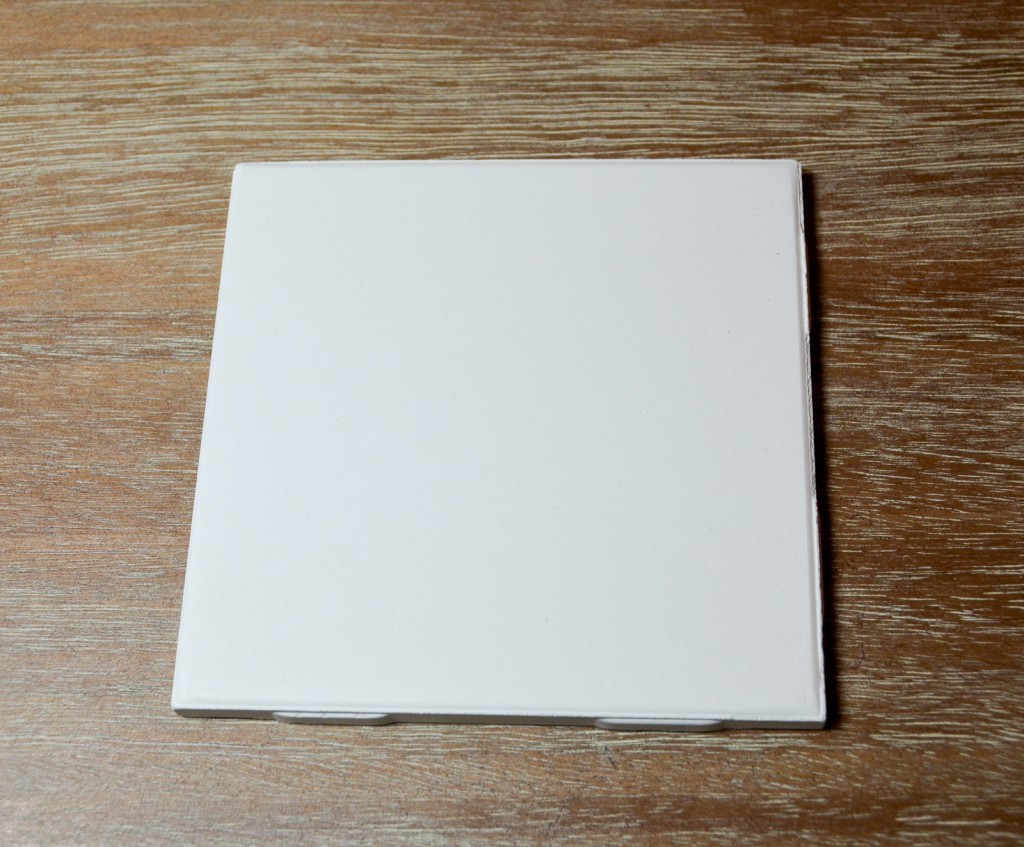 Cut a piece of cork to fit onto the back of the tile. I did this by just placing the tile on the cork and cutting to fit. It doesn't need to fill the whole tile–it just needs to be there enough to create a grippy surface.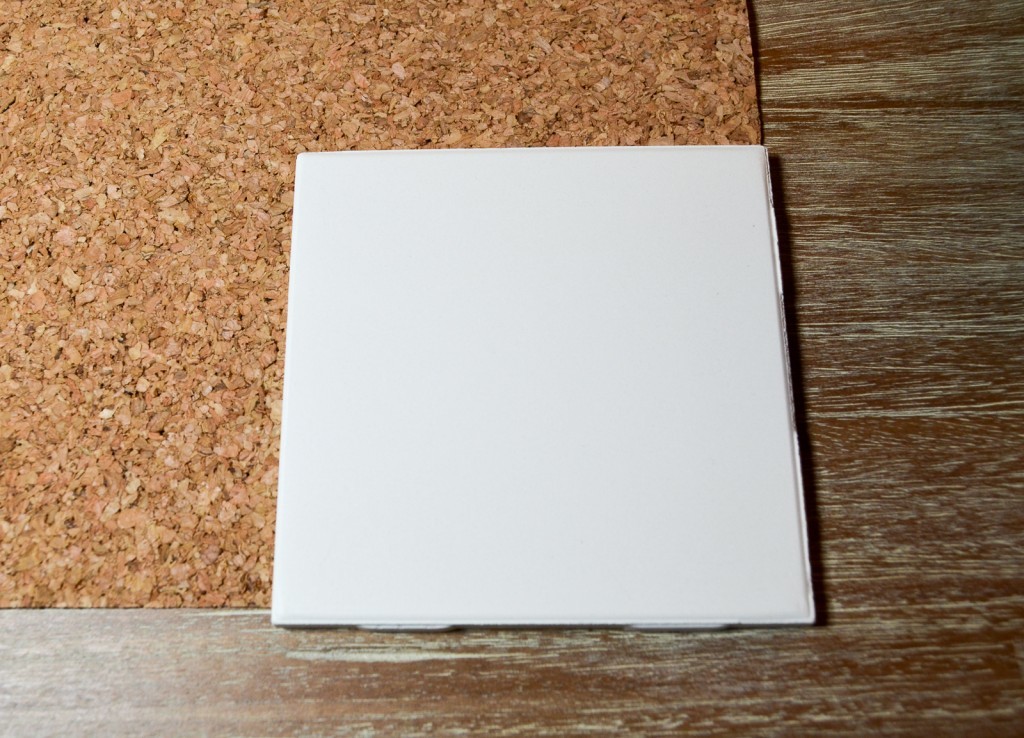 Glue the piece of cork onto the back of the tile.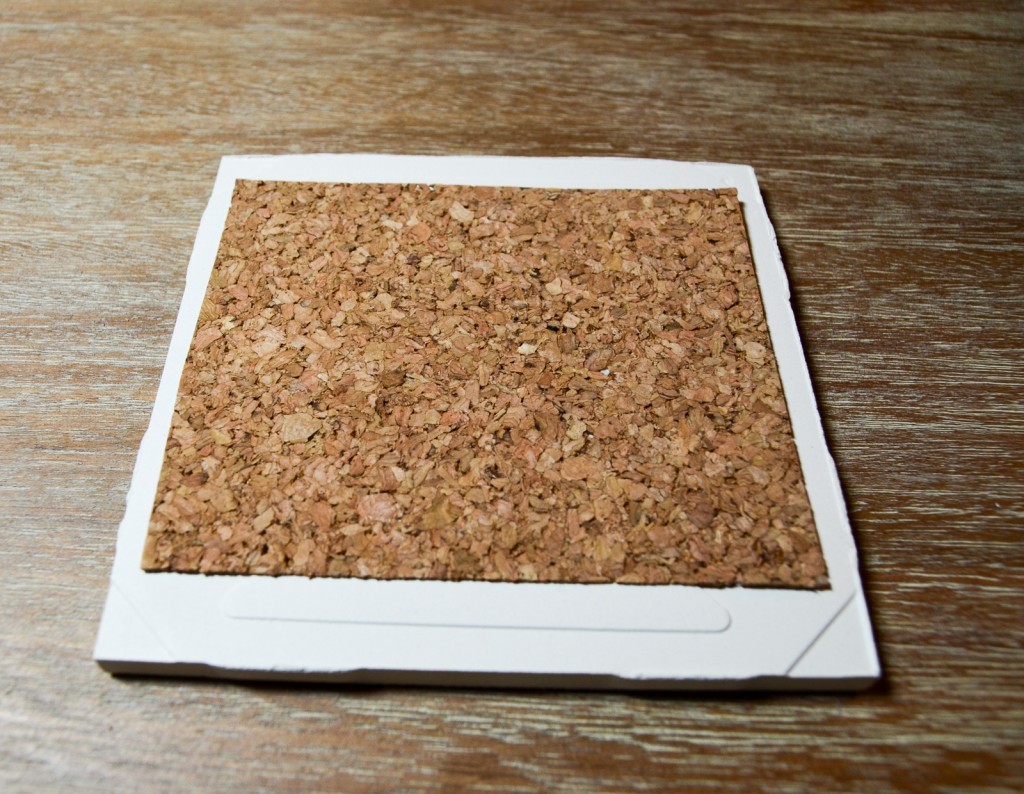 Paint the top and sides of the tile with the gold paint. It doesn't need to be perfect–just a bit of gold will actually peek through.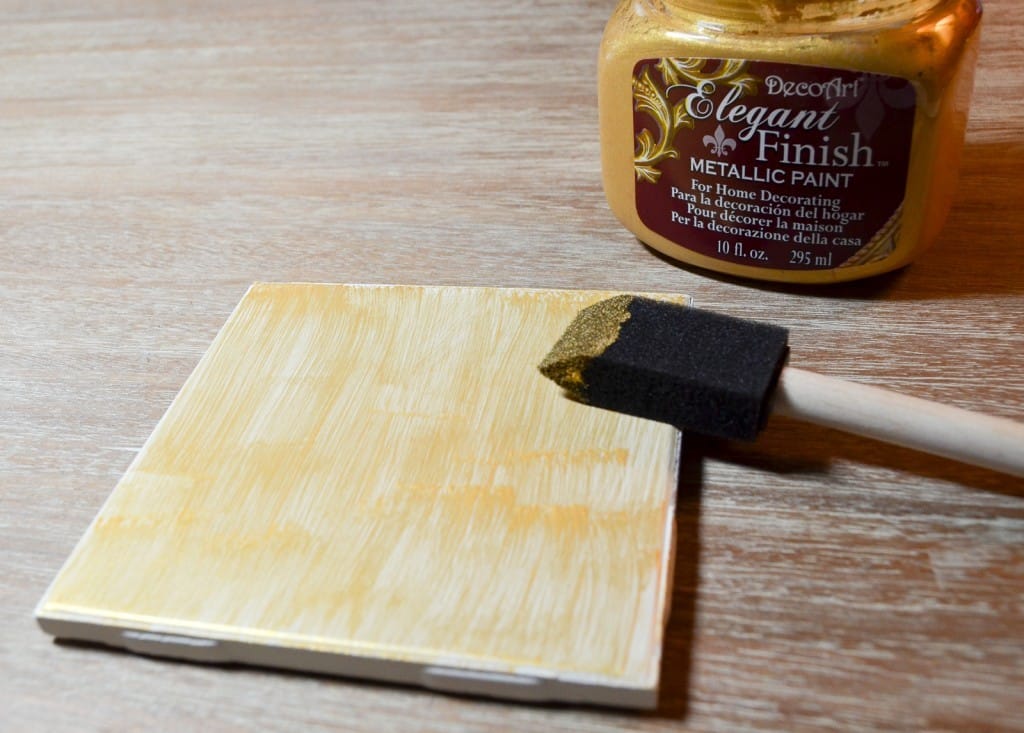 Pull out your DIY Decor Tape.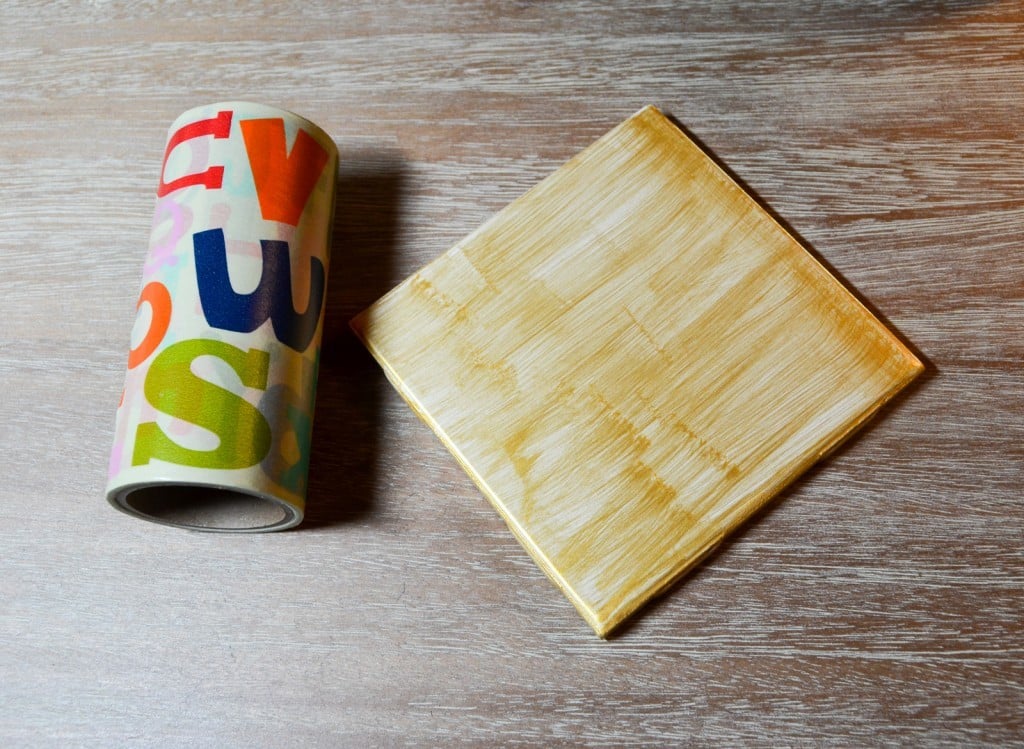 Carefully pull the tape across the tile and cut it. You can rip it if you prefer, but I wanted to make sure I got a clean edge so that it didn't snag.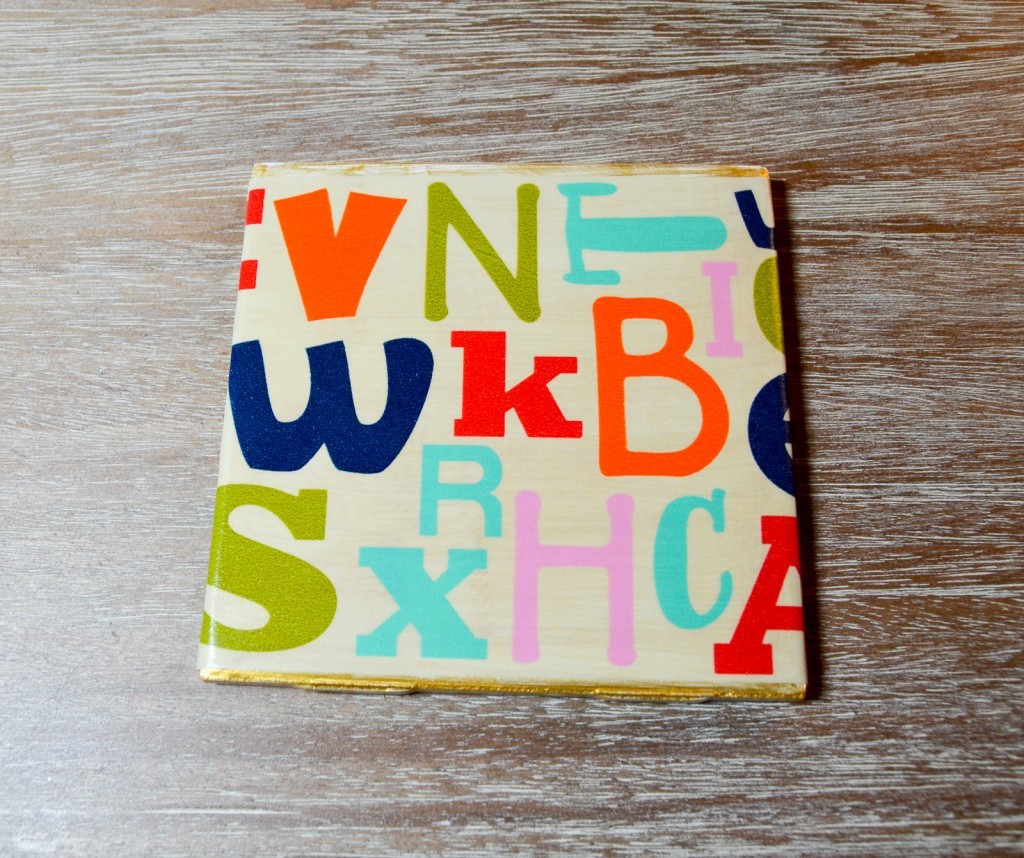 I always think of coasters as being in pairs, so I made two. Tie them together with a bit of baker's twine and show your teachers how much you appreciate them!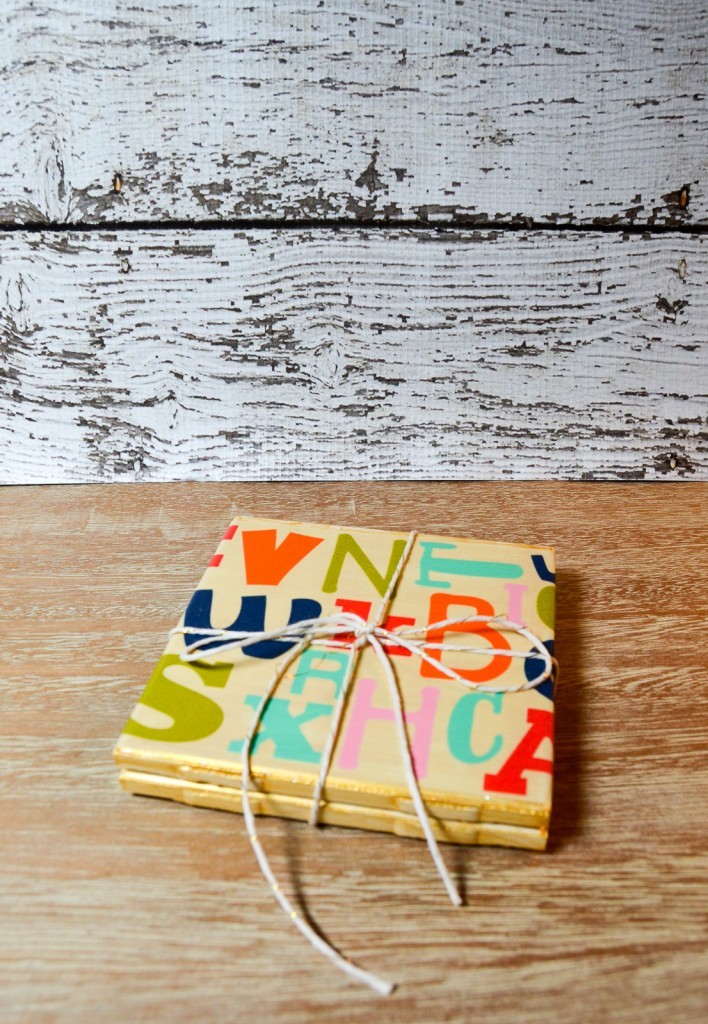 I love how easy and fast these Teacher Appreciation Alphabet Coasters were to make and think they're a lot of fun. To add just a bit extra, have your child sign the back of the coaster with a sharpie!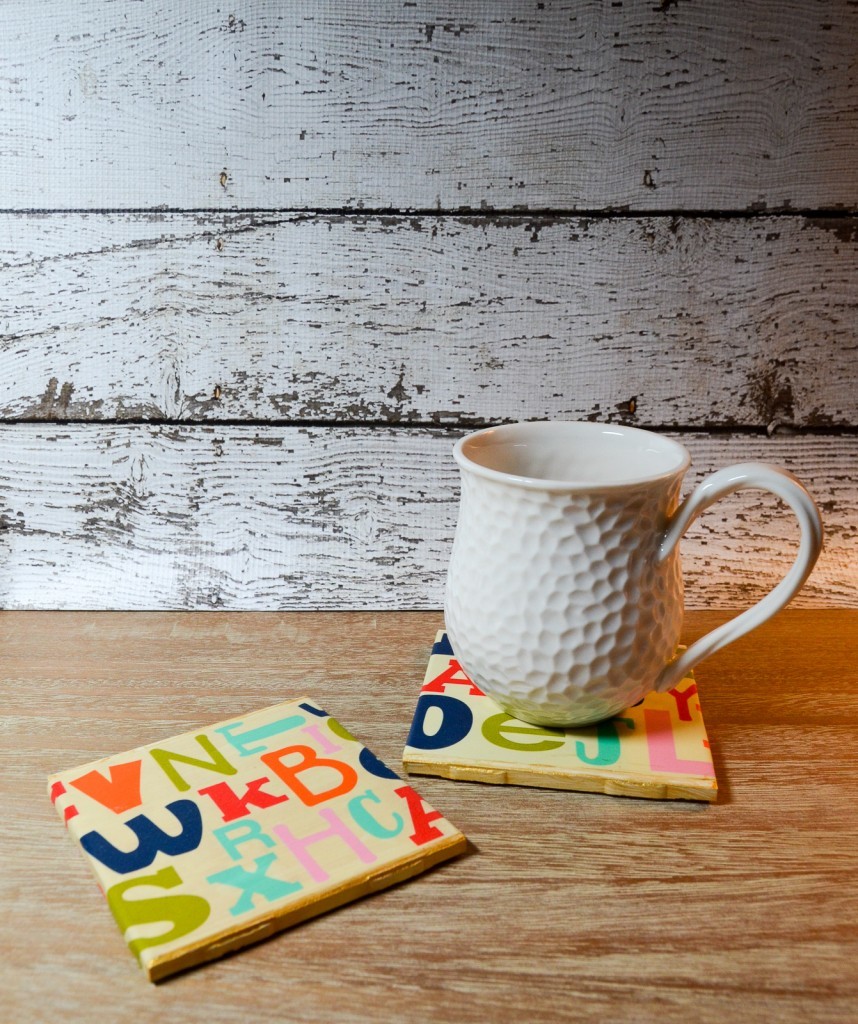 Make sure you head over to check out all of the other Craft Lightning Teacher Appreciation crafts!