The end of the school year is approaching and it's time to start thinking about teacher gifts. I'm not big on giving out gifts to every single teacher, but I do enjoy making something special if a teacher has really made an impact on one of the girls. Schools here won't be getting out until the end of June, but I'm already thinking about teacher gifts. The girls have had some excellent teachers who have made their transition to a new school in a new country as painless as possible. This Teacher Gift Hoop Art uses classic items associated with the classroom and is fun to make with your Cricut Maker.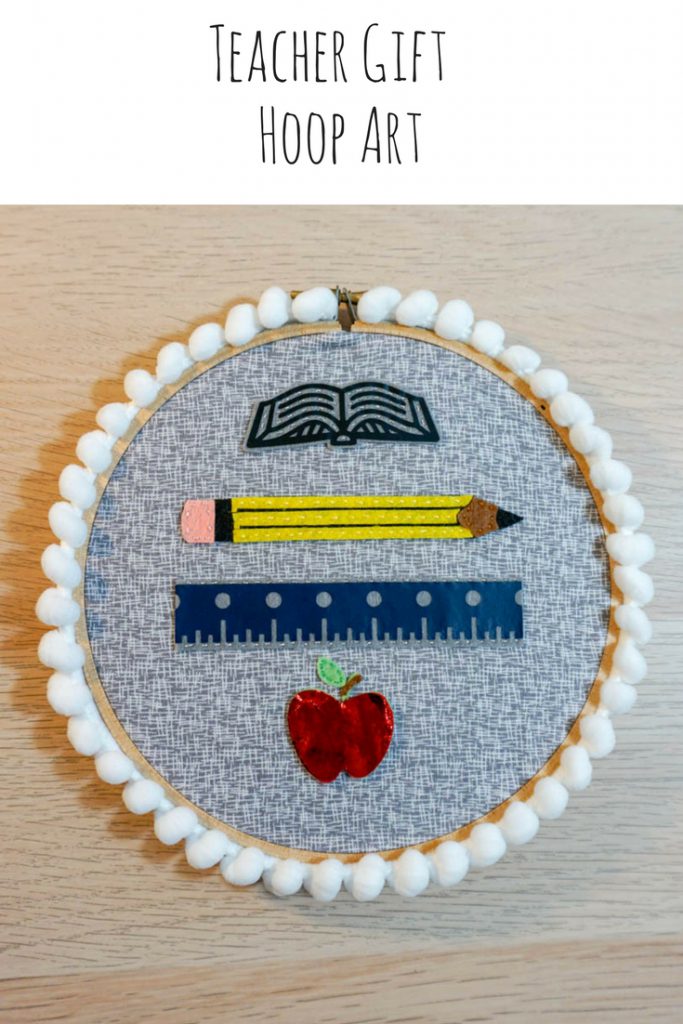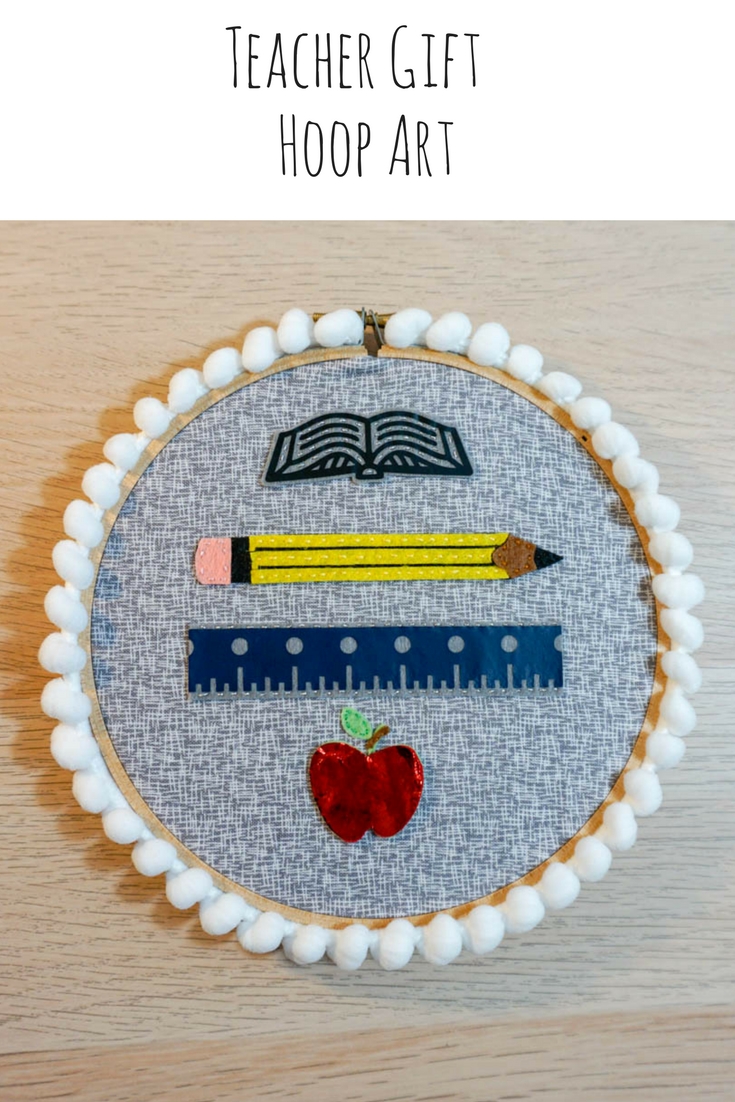 This post contains affiliate links.
Supplies:
6″ hoop
felt glue
assorted thread
white pom pom trim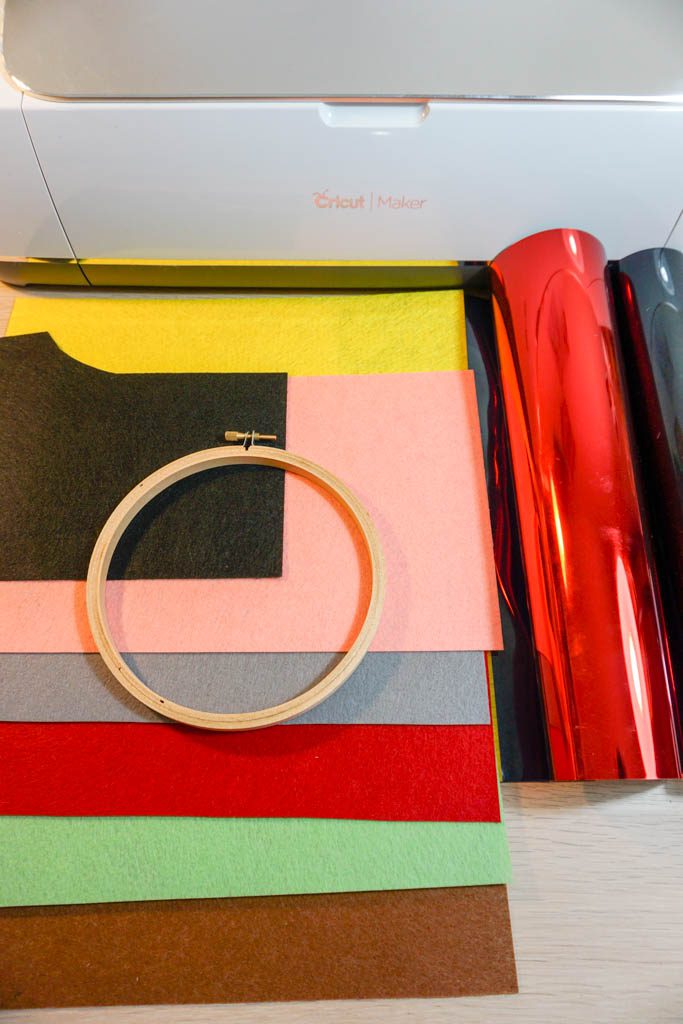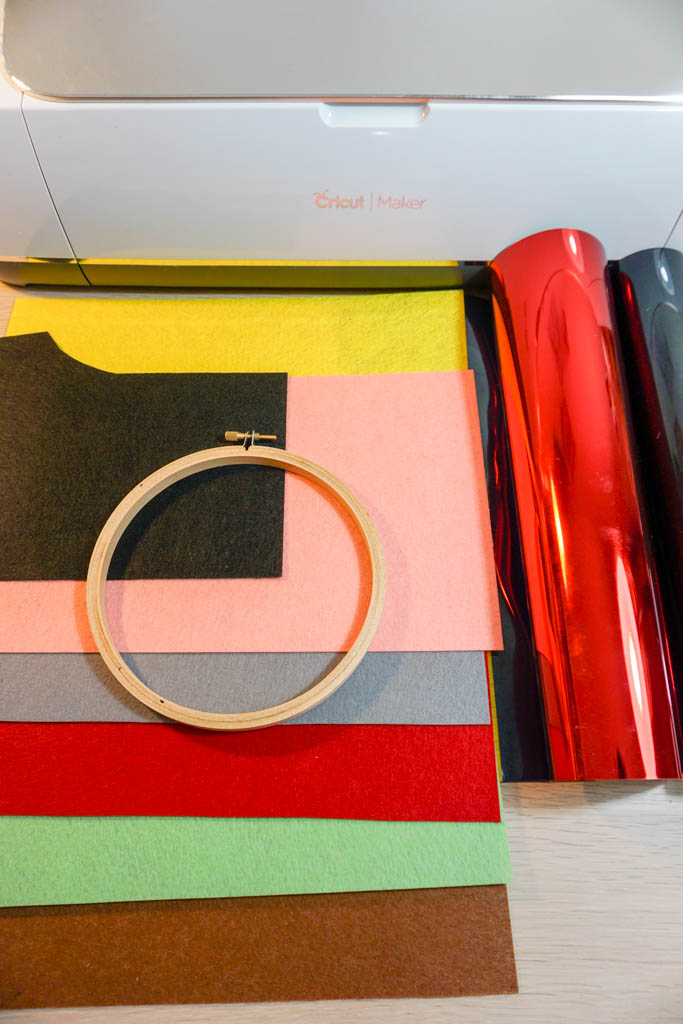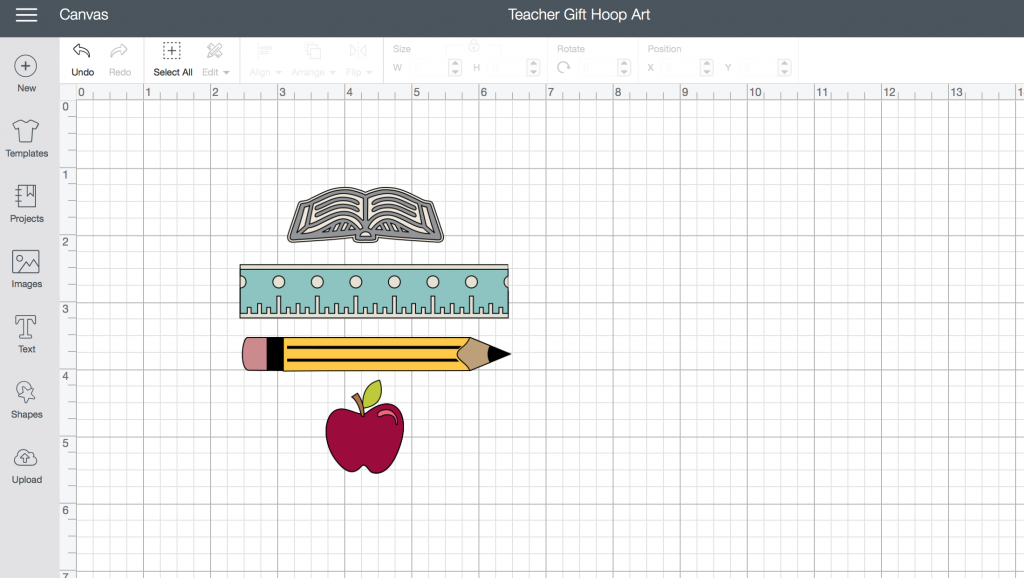 Cut out your pieces. I cut out all of the felt first and then moved onto the iron on. Don't forget to mirror image the iron on!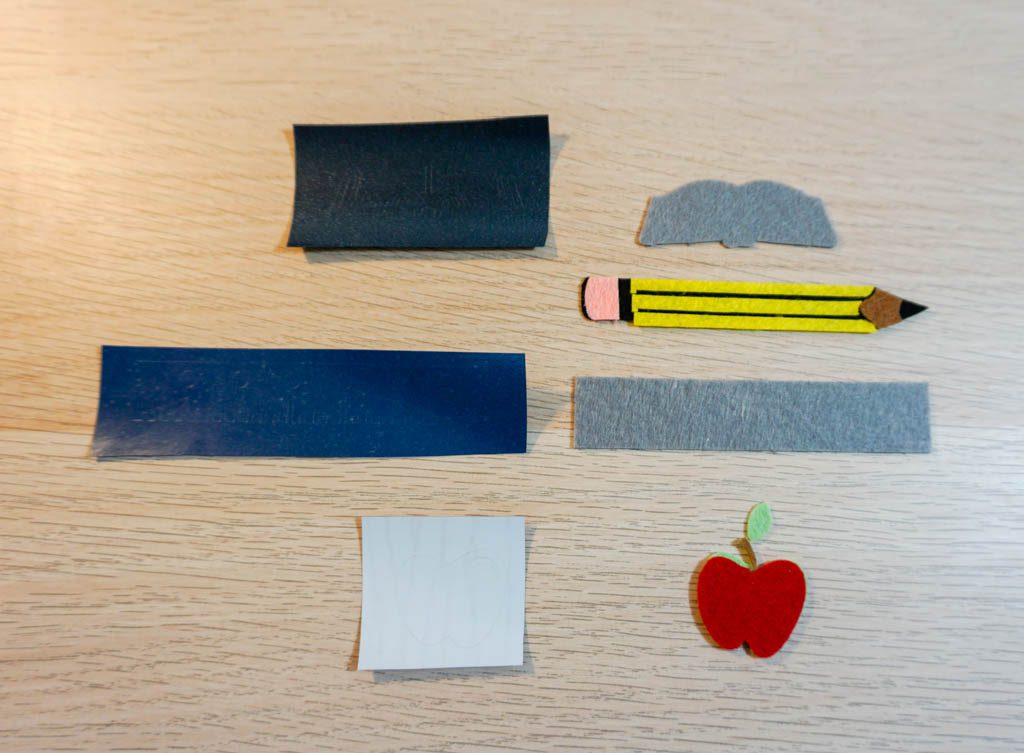 Weed the iron on.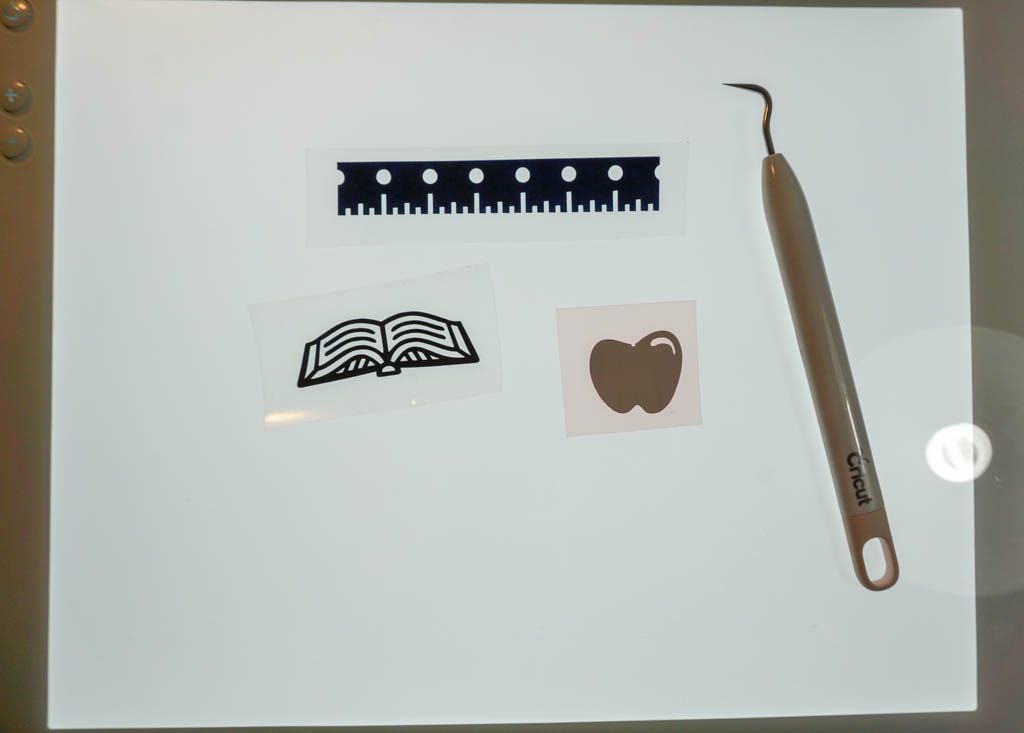 Place the base piece of felt of each item onto the fabric with glue. Iron on the vinyl and glue the rest of the felt pieces on the pencil.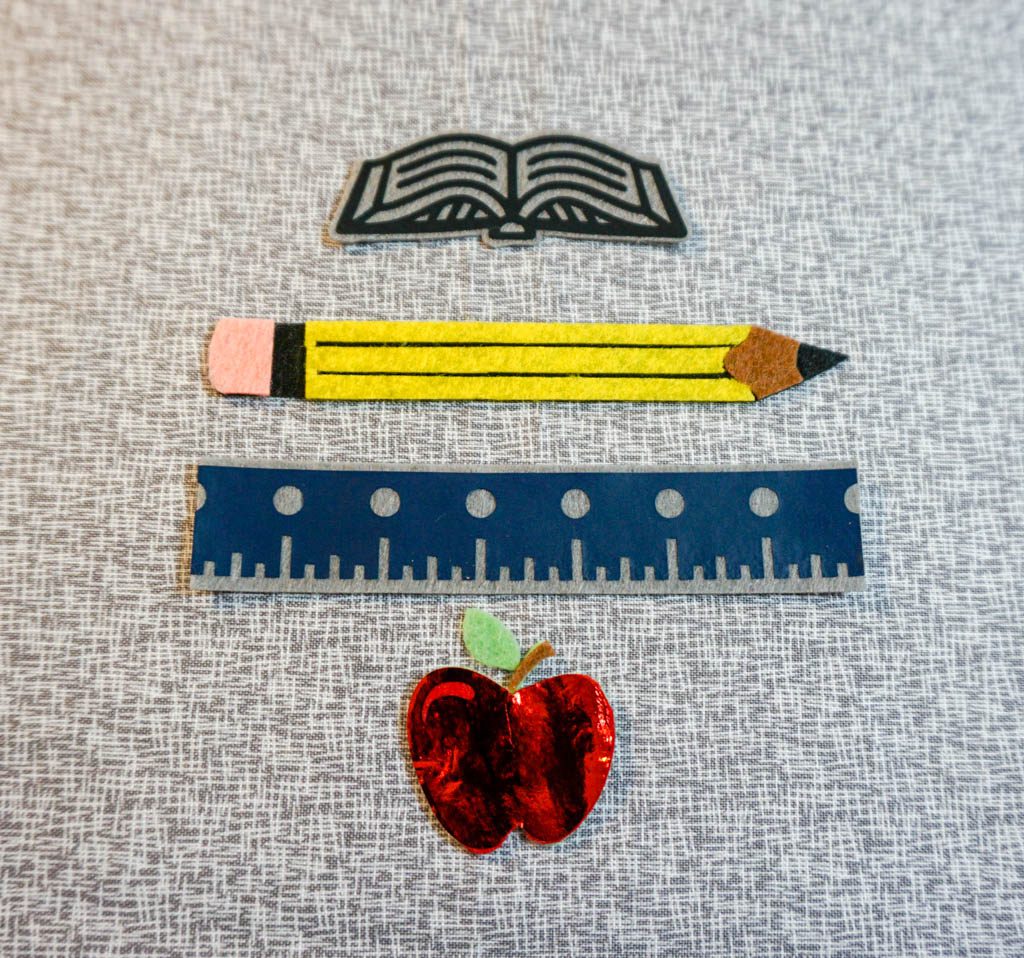 Place the fabric into the hoop.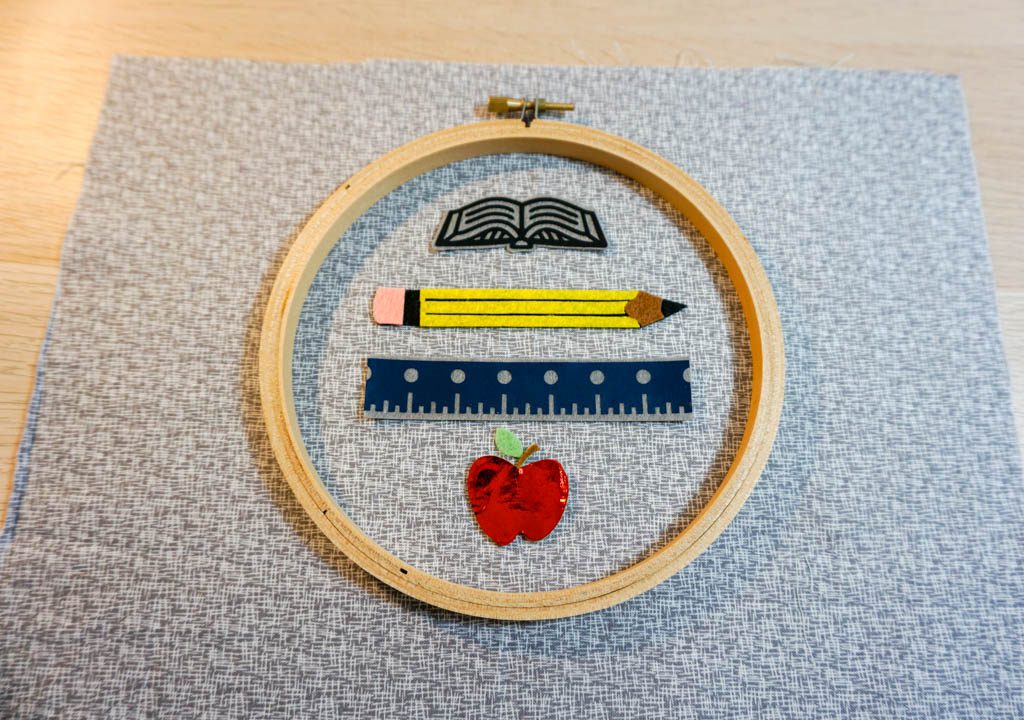 I always like adding a bit of stitching. You can, of course, just glue everything if you don't want to stitch, but I really like that little bit extra.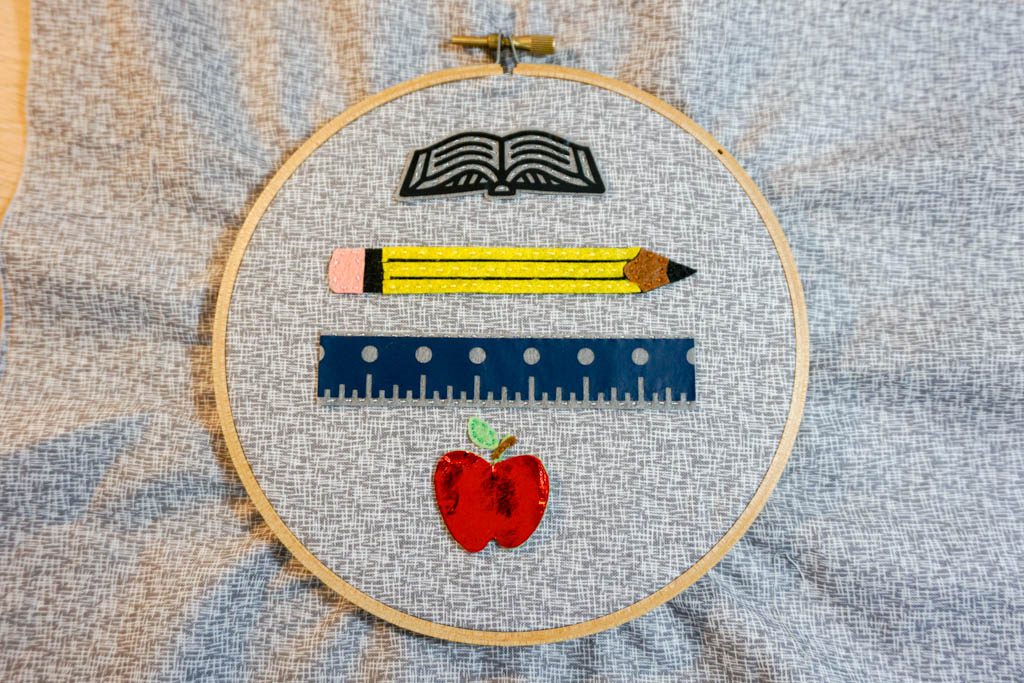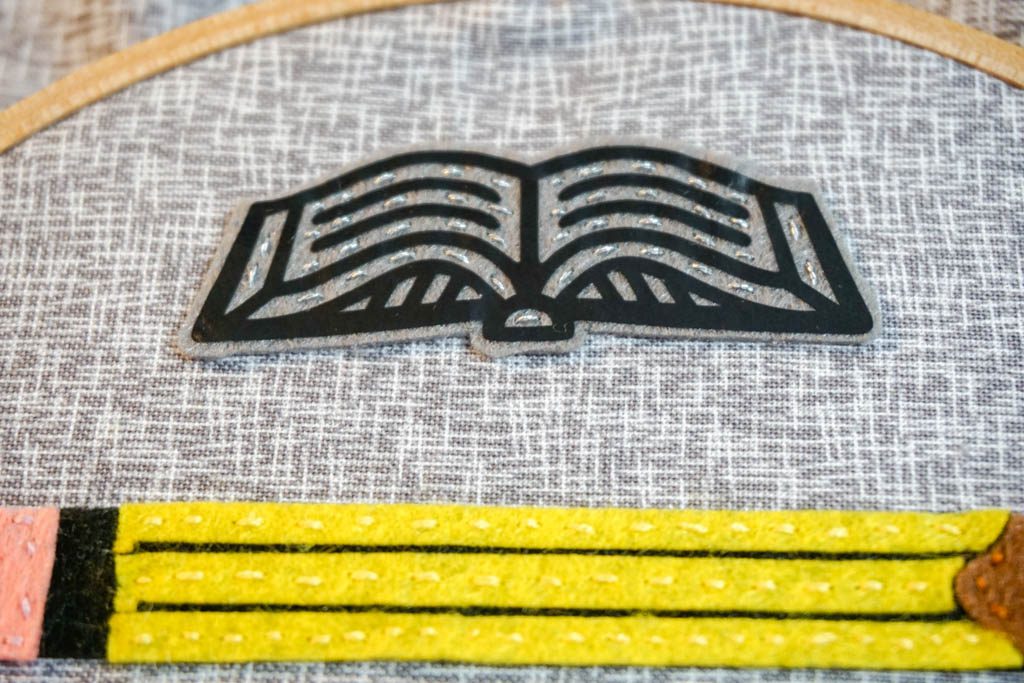 When all the stitching is finished, secure the back and add some pom pom trim to the hoop. This Teacher Gift Hoop Art really doesn't take long to make (especially if you choose not to add the stitching) and is a unique gift to give to the teachers who have guided your kids this year.