I adore my Instagram swaps. I always feel like I get the better end of the deal, though. While I put a lot of thought into my pieces, I'm always completely blown away by what I receive. The Nerds Craft It Better Swap has been packed up and sent out, but I kept adding on extras at the last minute. This Don't Panic Tea Towel was the final item I made.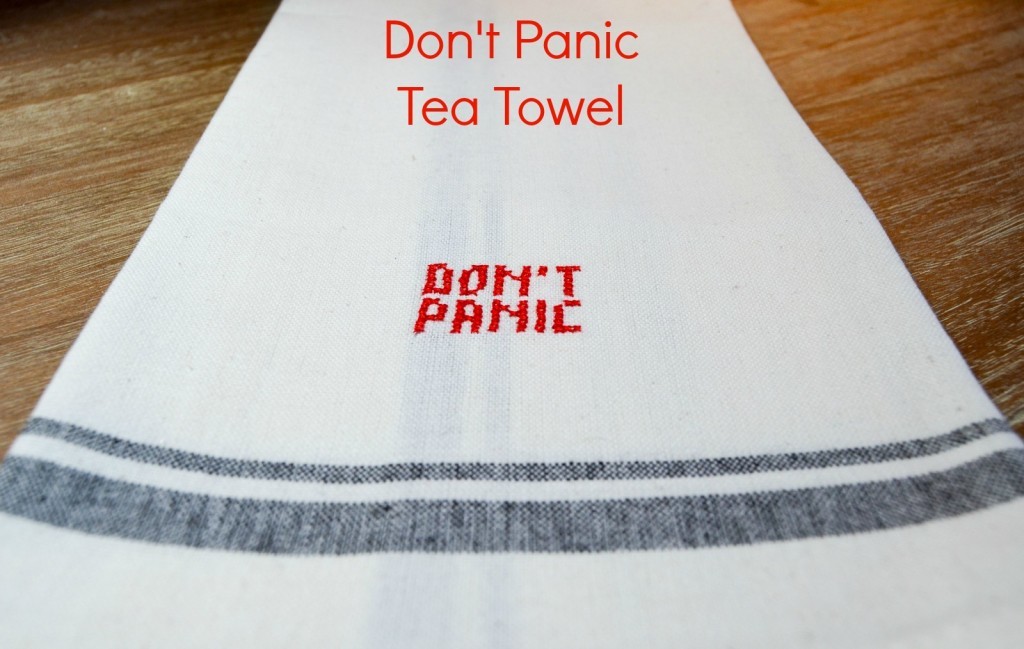 **This post contains affiliate links.**
When I saw that my partner likes The Hitchhiker's Guide to the Galaxy, I knew that I was going to incorporate that into my package somehow. It took me until the deadline to come up with what I wanted to do, but it was a quick stitch and I'm happy with how it turned out. I used:
red thread
needle
scissors
tweezers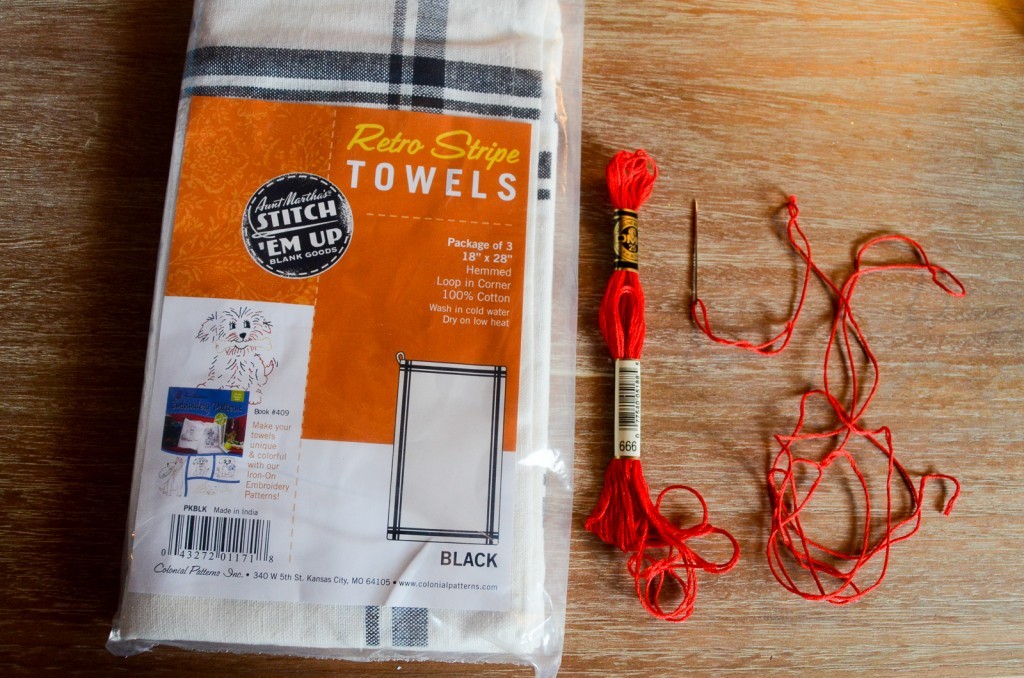 I placed the waste canvas over the portion of the tea towel I wanted to stitch and put both pieces into my q-snap.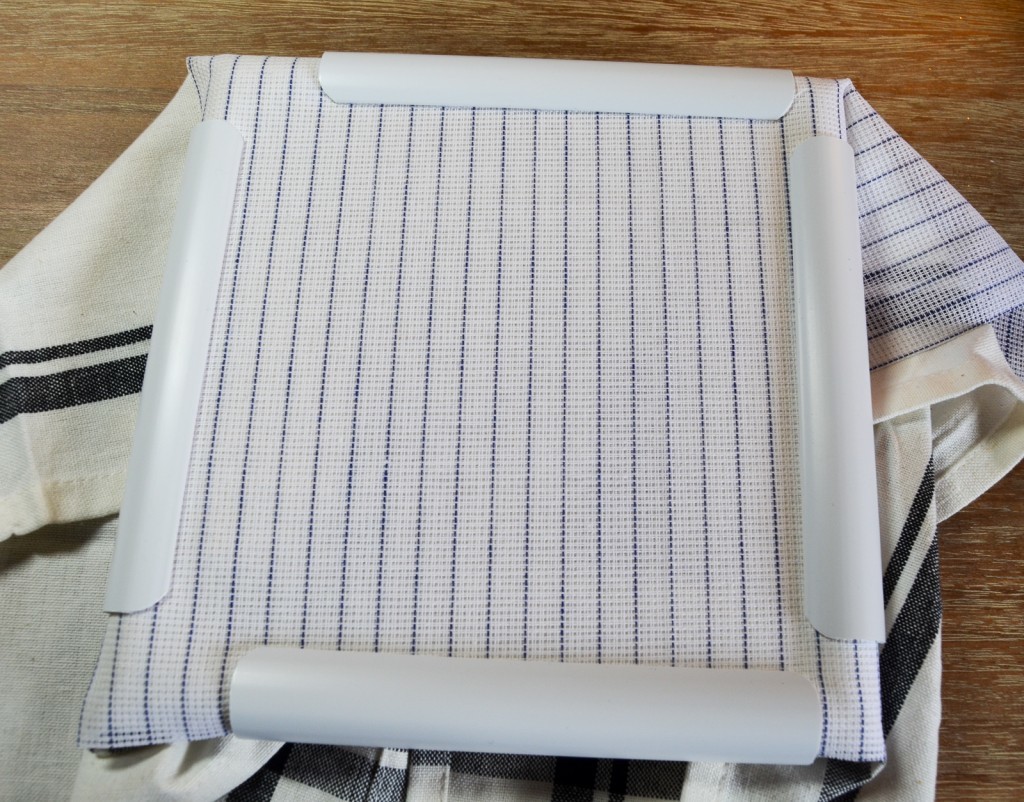 I used stitchpoint.com to generate my pattern. The font is siena. It didn't take long to stitch up.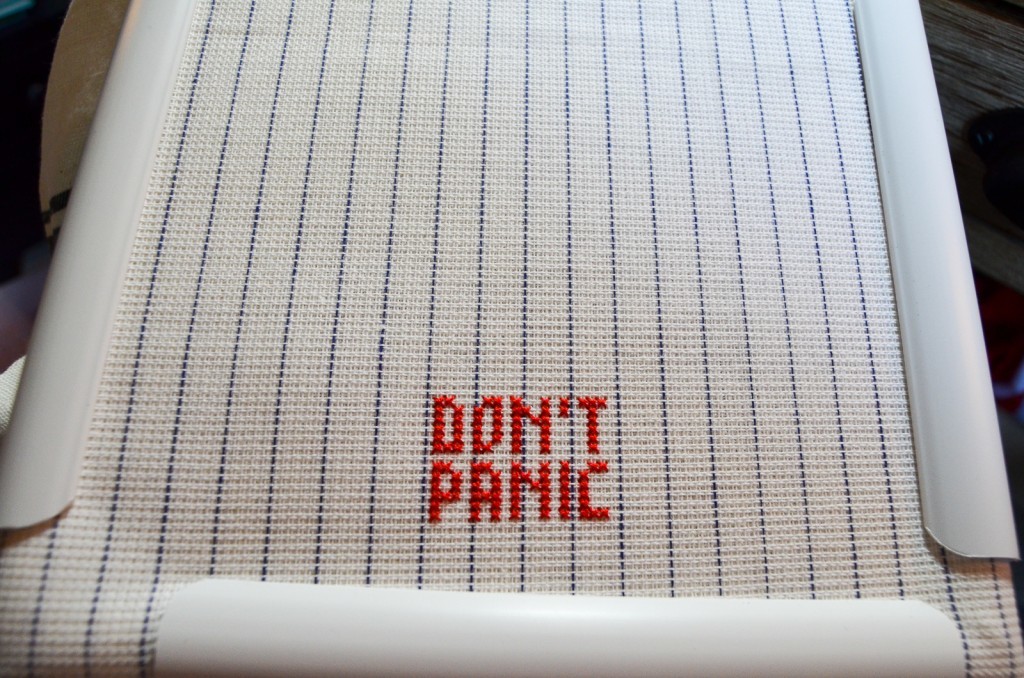 Once I was finished stitching, I cut away the waste canvas around the stitching. I then pulled each string out using my tweezers, leaving me with the clean stitches on the tea towel.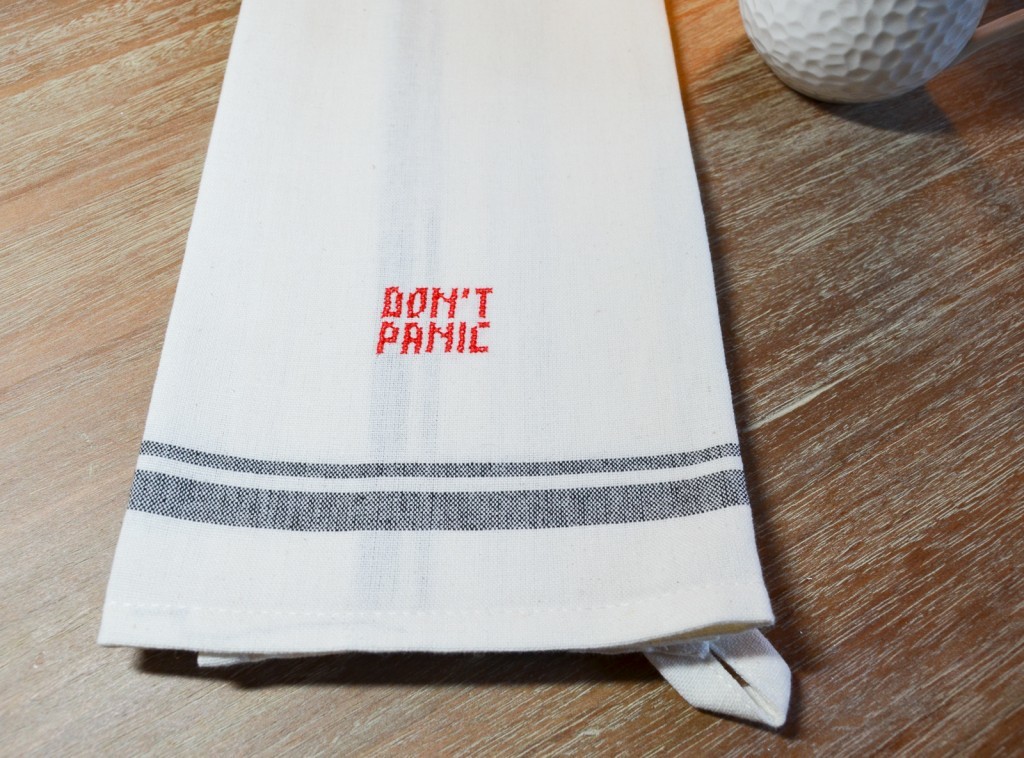 I thought I was pretty clever with the tea towel. It's not a terrycloth towel, but it's still a towel. Pretty hoopy, right?!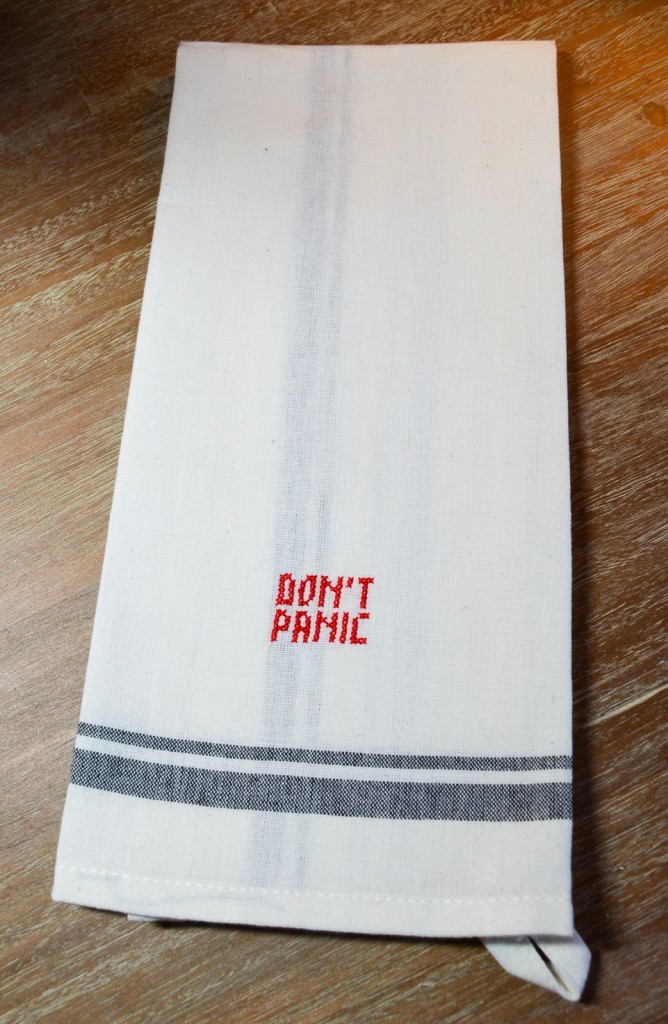 It's simple, but I love my Don't Panic Tea Towel. I hope my partner does, too!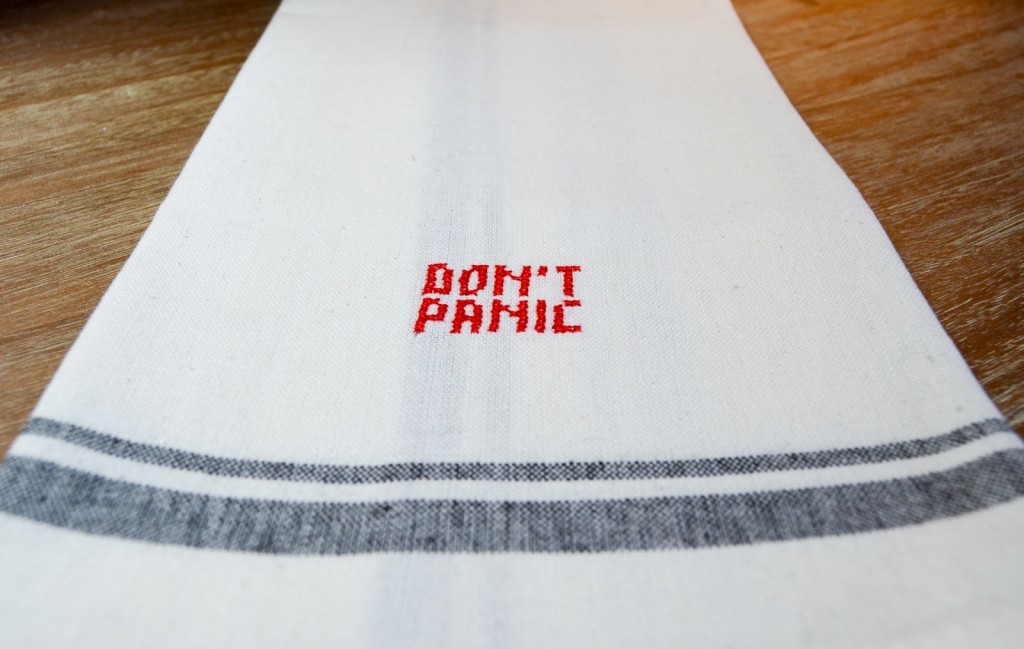 I also sent a Star Trek Cross Stitch and Stargate Cross Stitch.