May means that we're in the home stretch for the school year. It's quite wet here in Chicagoland and the neighborhood is all sorts of green. We're all antsy for the leisure of summertime, where we make our own schedules, spend lots of time outside, and just have fun with each other. I opened my May Stitch Fix and was excited about the possibilities for my summer wardrobe.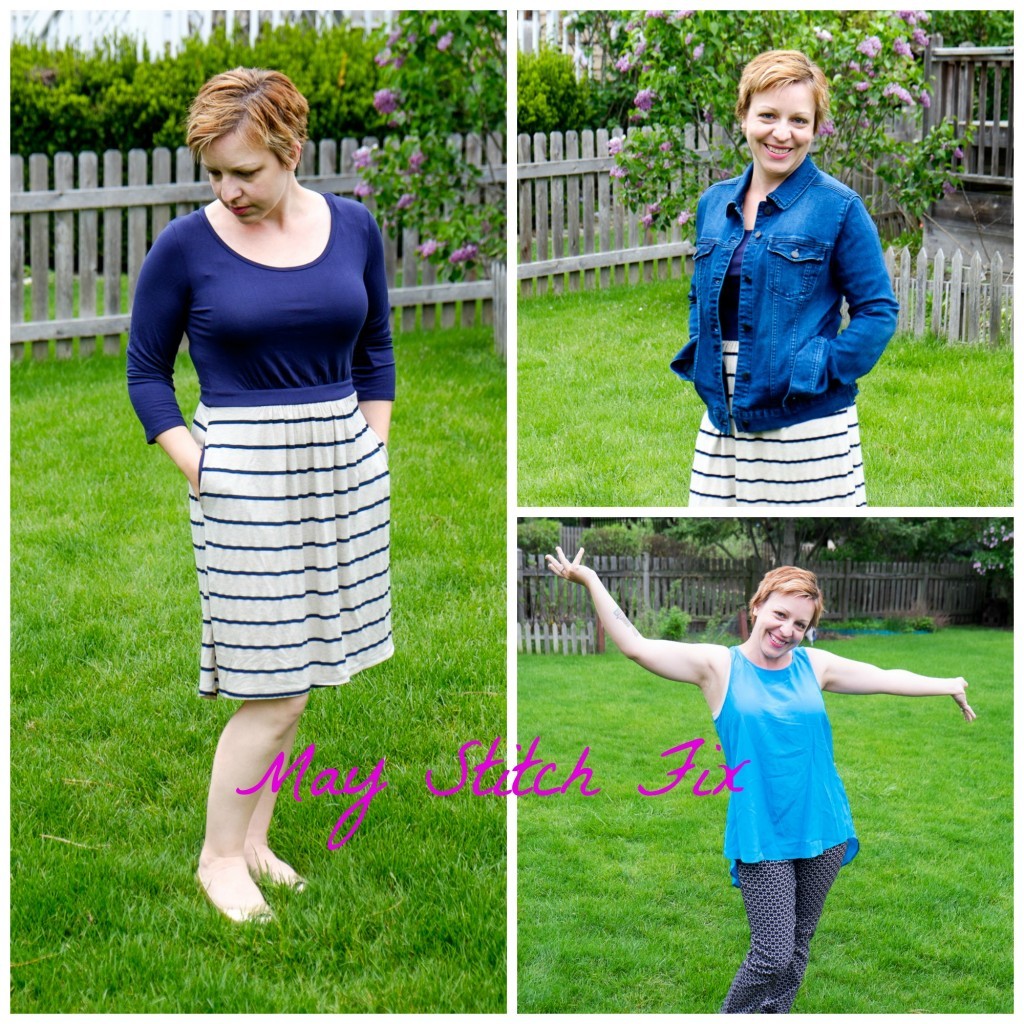 The first things I tried on were the Erin Lace Overlay Blouse and the Emer Printed Cropped Straight Leg Pant. I loved the pattern on the pants and was excited to try on the lace blouse because I don't own any lace. I'm not sure what happened with either of these. The blouse was pretty, but it felt big and frumpy on me. The pants, while they were a fun pattern and comfortable, hit me strangely and kept bunching around my knees.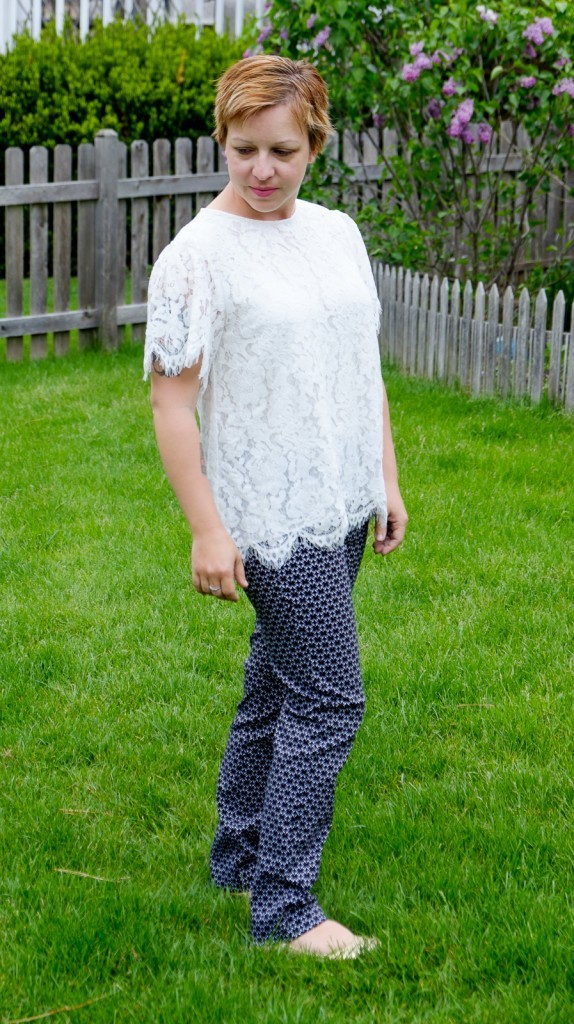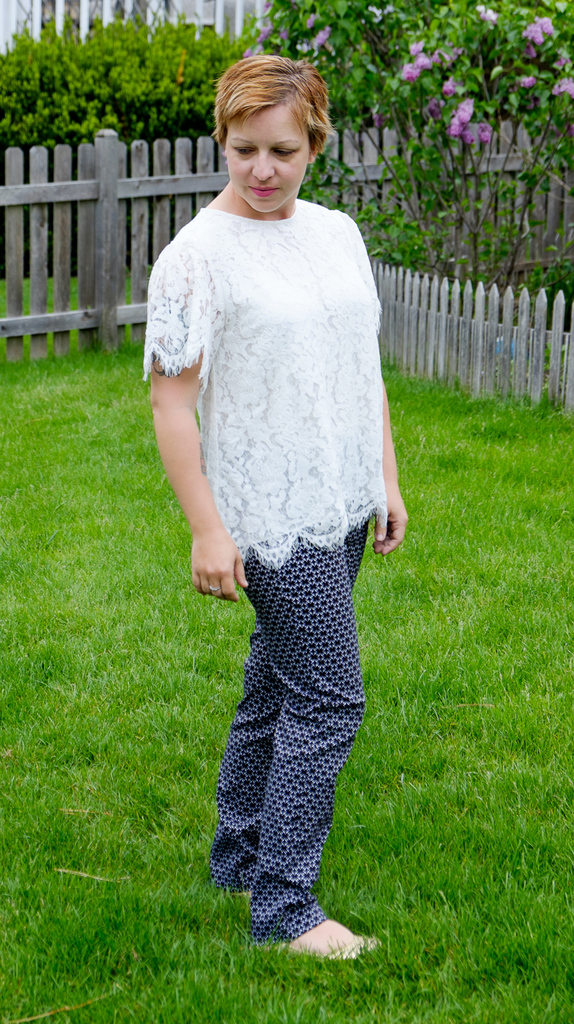 I loved the color of the Lorena Split Back Silk Blouse. It was bright and airy. When I put it on, though, it was clear it wasn't cut for me. The arm holes hit me strangely and the rest of it felt too big. The blouse also seemed to wrinkle just by breathing around it. If you know me, you know I need low maintenance clothes.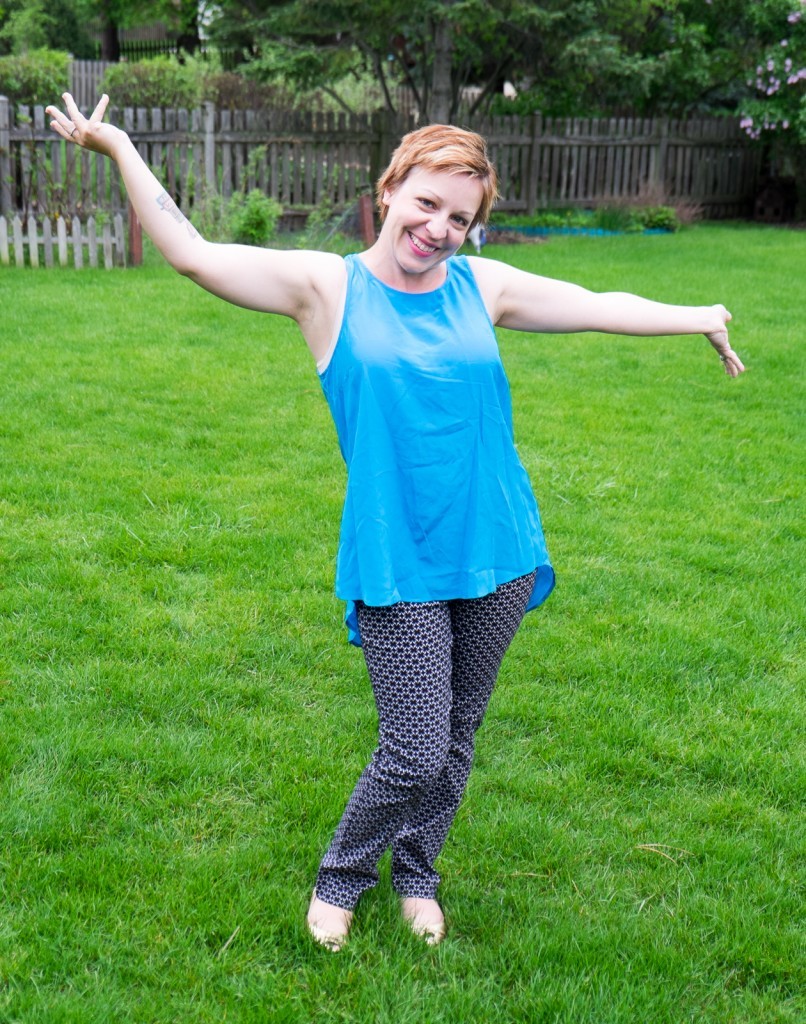 I had sent my stylist a note last month asking for a dress or skirt with pockets. I adore pockets and seek them out. I received the Yana 3/4 Sleeve Striped Dress and loved it. It fit well and would be perfect for cooler summer days. I had planned on keeping it until Scott was following me outside to take these pictures and stopped me to straighten the dress because it looked crooked. It wasn't crooked, but the stripes didn't line up, so it looked off. It was such a shame because the dress was a "me" dress, but the uneven stripes would have driven me crazy.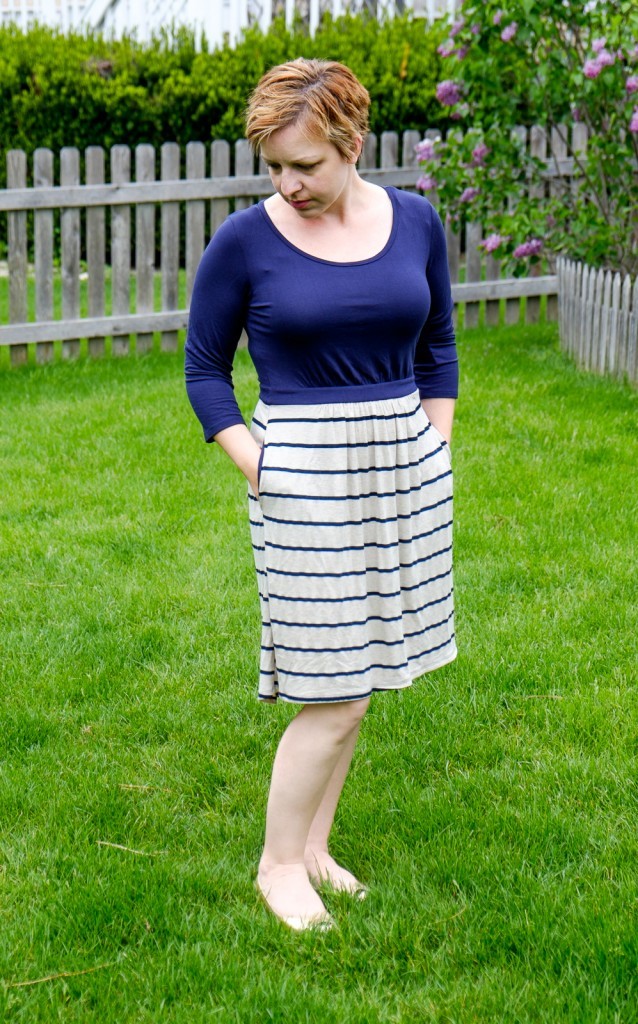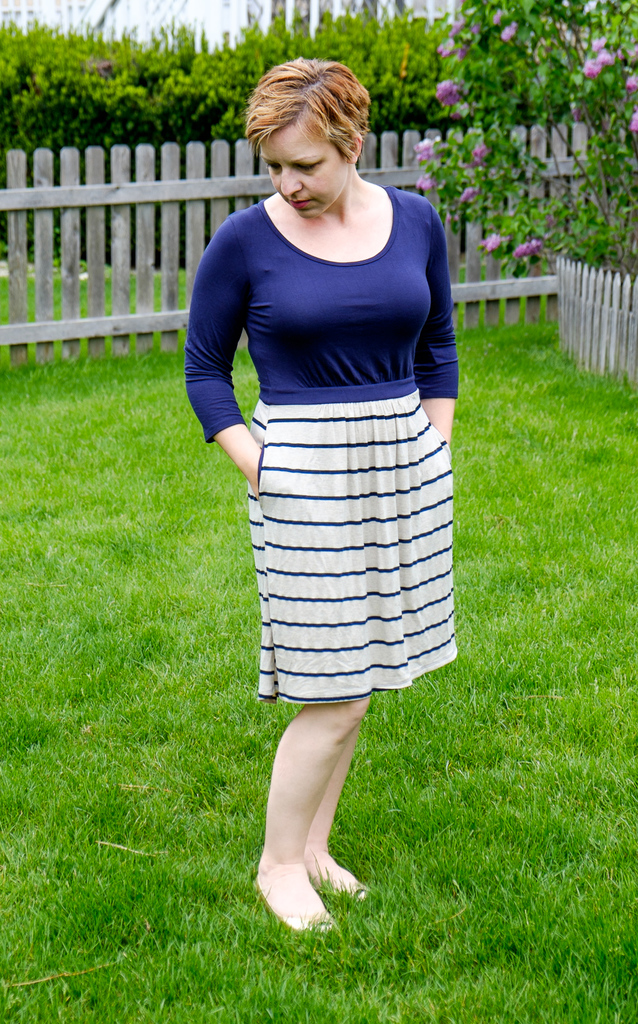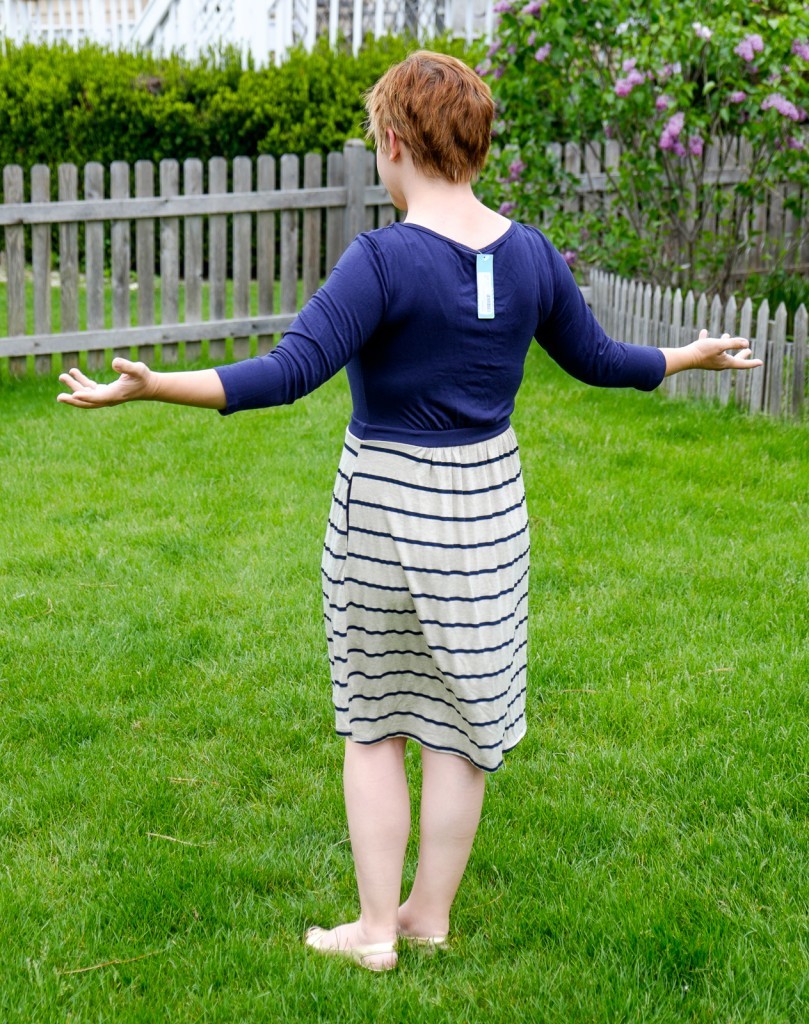 The final item this month was the Raphael Denim Jacket. You know my love of jackets, and jean jackets make me extra happy. I liked the darker denim on this one and that it was a bit of a longer length. I debated this one. It was a bit big, but I liked it a lot. In the end, though, I decided to send it back, too. The sleeves were too long, so I'd always need to cuff them and I know that would bug me. Jackets are really hard to get right on me, so I'm used to them being a little off, but I felt like this one just wasn't going to be flattering in the end.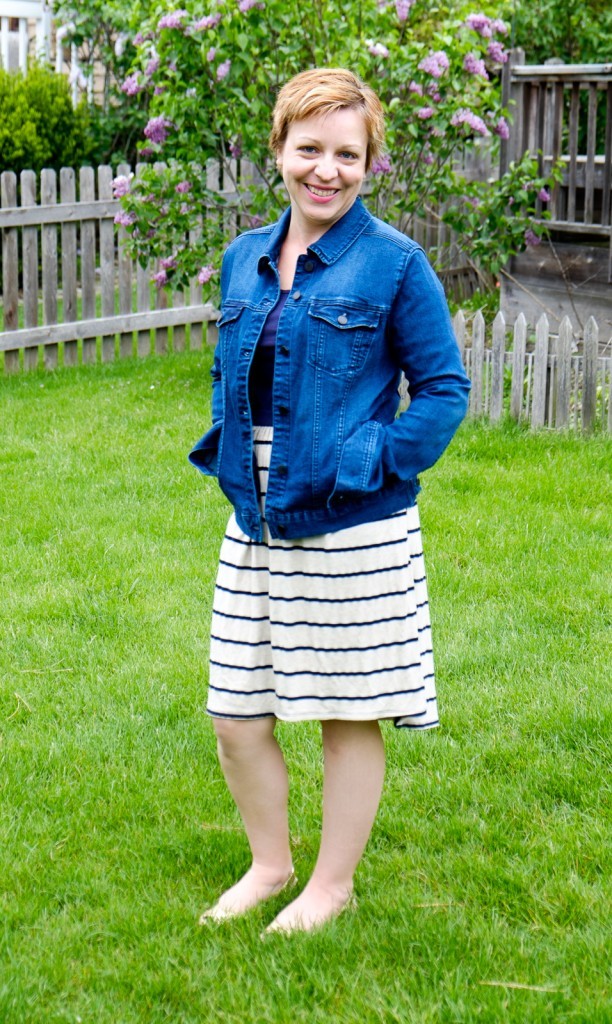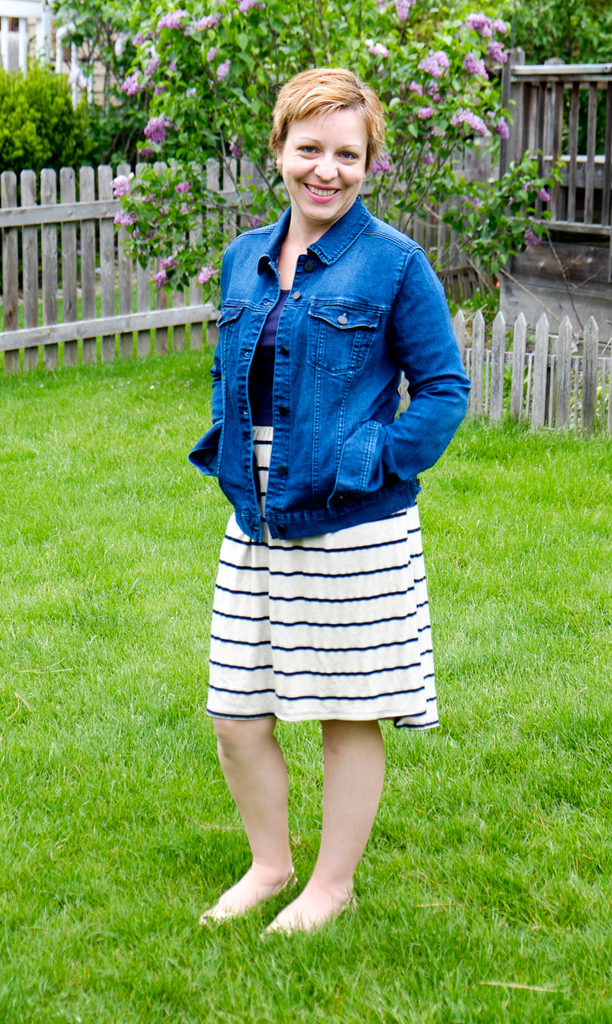 So, I didn't end up keeping anything from my May Stitch Fix. And that's fine! I tried on new styles and had fun. I had a couple of almosts, and while I'm sad they didn't work out, I'm glad I didn't keep pieces that had components that would bug me. I still love Stitch Fix and am looking forward to June. If you'd like to try it for yourself, just click on one of my links! I'd love to have you sign up with my referral!