We work hard on making sure our home is nicely decorated and comfortable. We paint, hang pictures and artwork, pick out our furniture, fixtures, etc., and find rugs to suit our look. We want people to come into our home, look around, and comment on how nice it is. What we often don't think about, though, is what they're stepping on. If everything is beautiful around them, but they're walking on a noticeably uncomfortable floor, it changes the mood of a room, whether it's something we realize or not.
**I was given a rug pad from Rug Pad Corner to review. All opinions are my own.**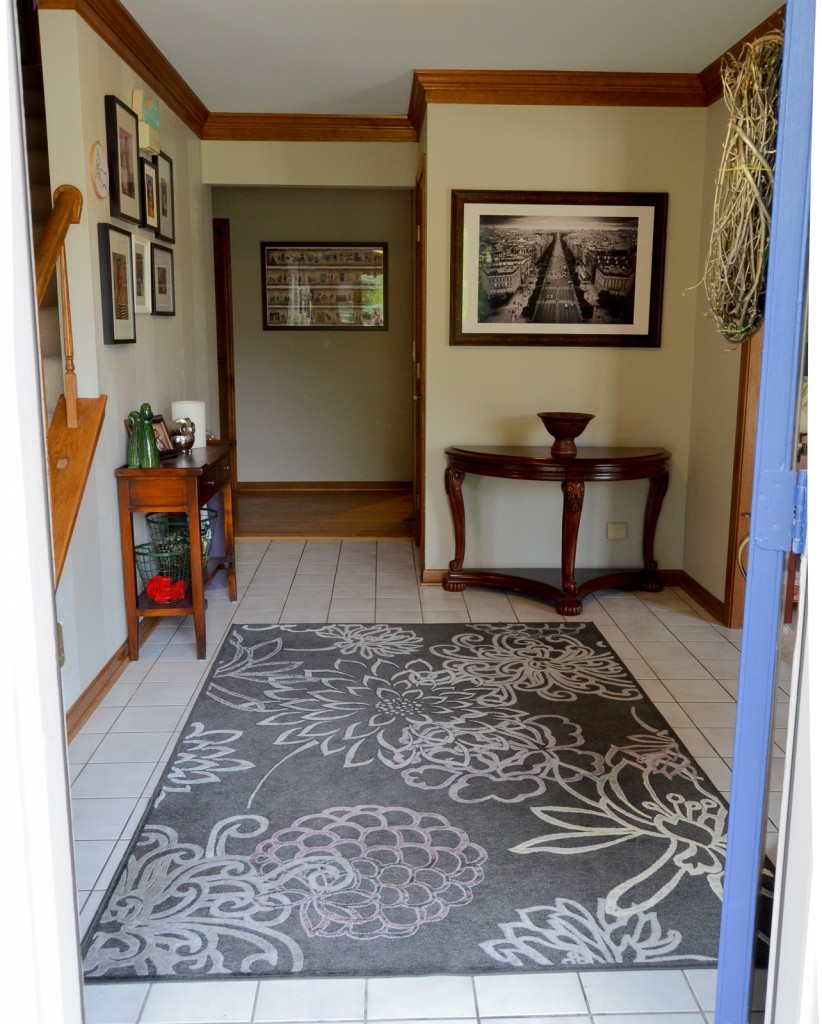 I was given the chance to review a rug pad from Rug Pad Corner and I immediately knew that I wanted to use it in our entryway. We've started updating our entry with front door paint, painting stripes on one of the walls, and slowly building a picture gallery. We have a rug that we love and it covers our hideous tile (to be replaced down the line), but it's really not great to walk on. The old rug pad moved around, got lumpy, and was super thin. Rug Pad Corner gives you options. You can get a pad for any type of flooring, use, and in the size you need. I went with the Ultra Premium, which is the perfect rug pad for tile floors.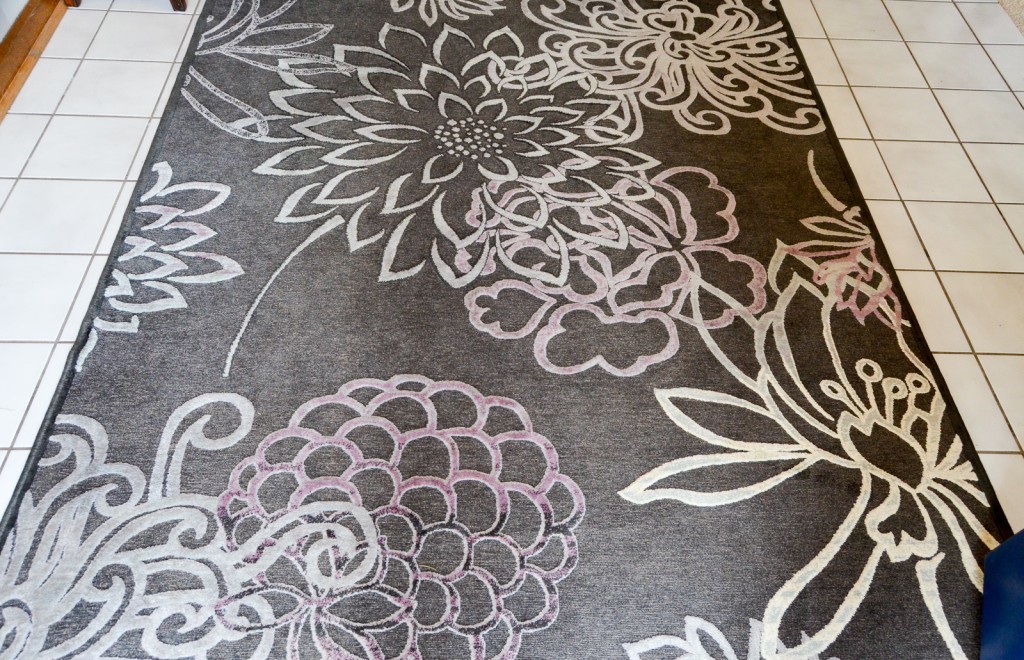 Our rug pad arrived right as a blizzard started. I wasn't aware it was there and it quickly got covered. As you know, we had a rough winter, so it sat out there for a while. When the snow melted and it was uncovered, I freaked out a bit because I assumed it would be ruined. It was packaged so well, though, that the rug pad was in perfect condition when I pulled it out of the packaging. It was a fantastic first impression.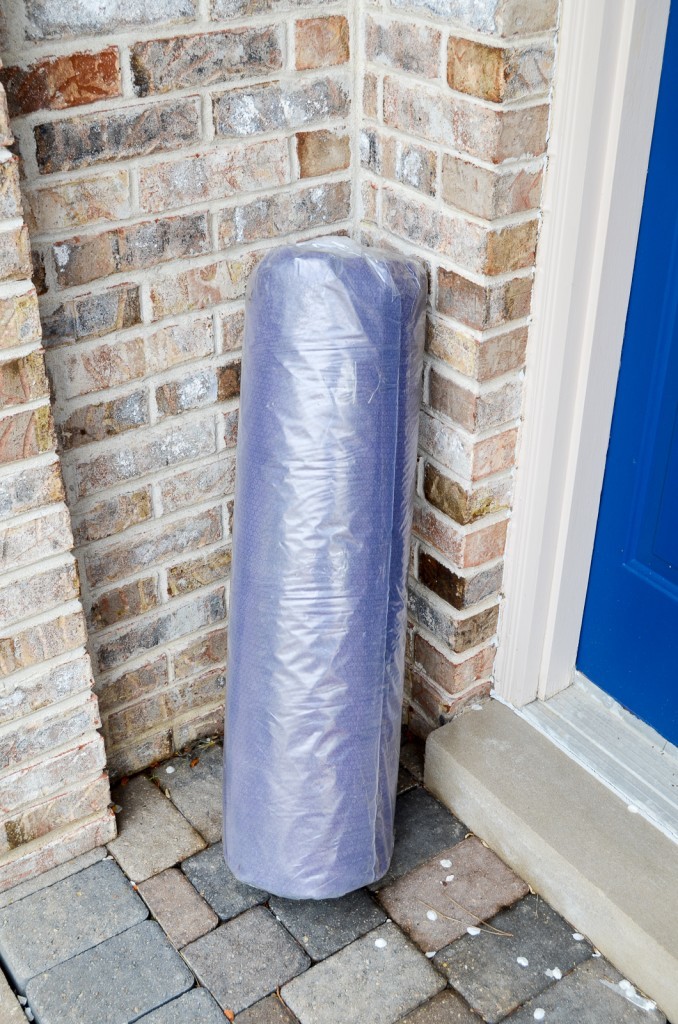 I wasn't really sure what to expect from my new rug pad. I've only used one kind for all of our rugs in the past, and never thought they were worth it. We've complained about our rug in the entry because it was always scooting around and the bumpy rug pad made it uncomfortable to stand on. I felt like I was entering a whole new world of rug pad knowledge when I opened my package and saw how thick my new rug pad was. It was really cool to see the different textures, too. One side was designed to grip to the tile floor and the other to stick with the rug.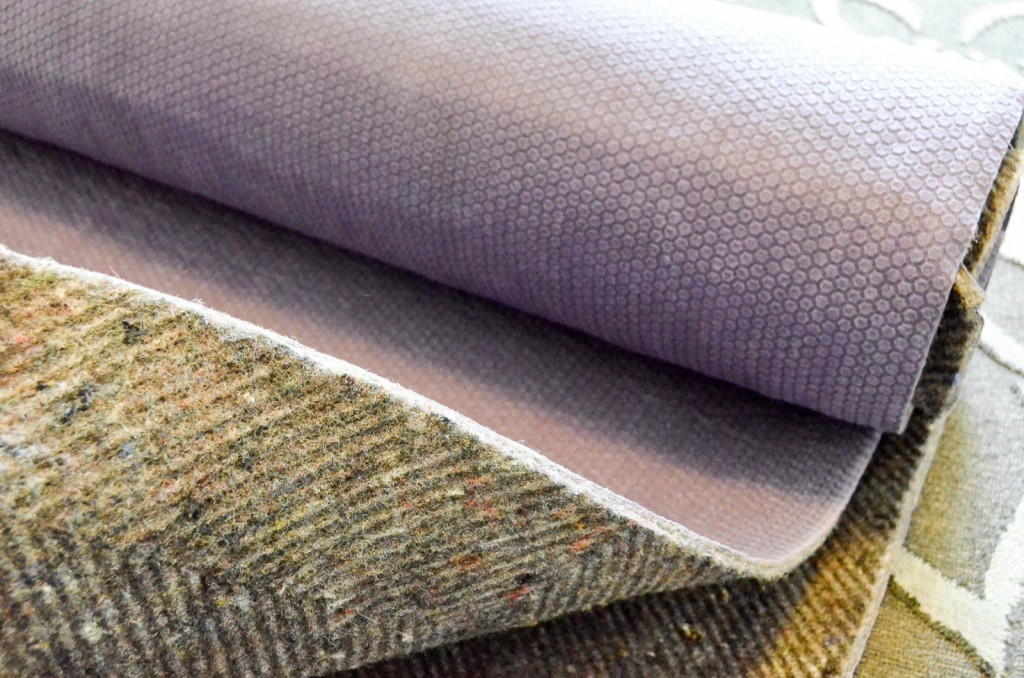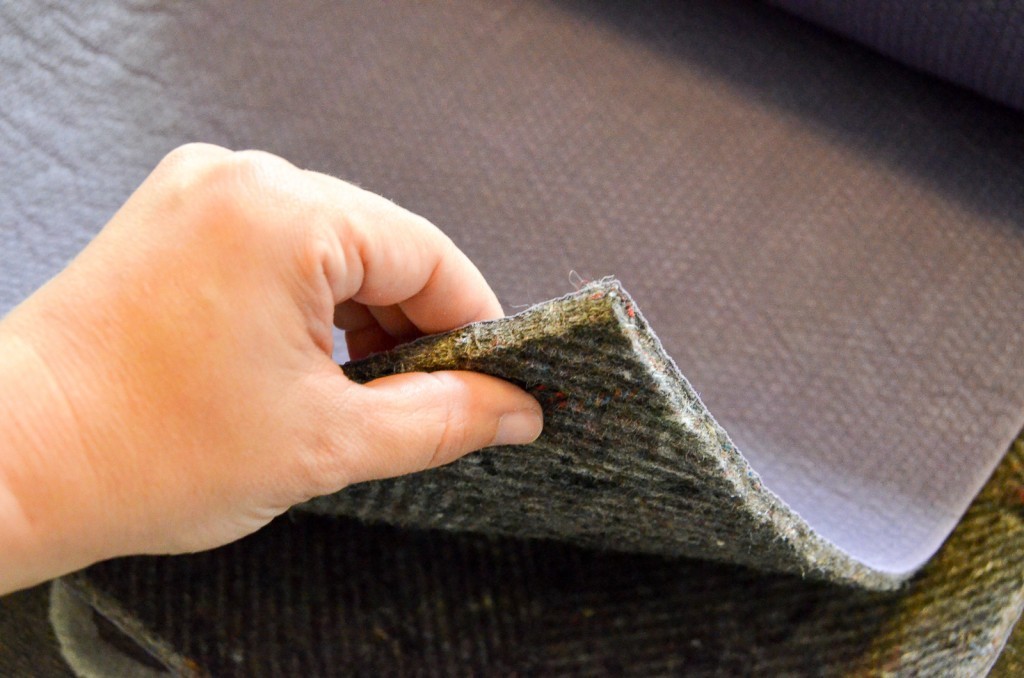 I laid the rug pad out. It curled a little just from being rolled up, but it didn't take long to flatten out.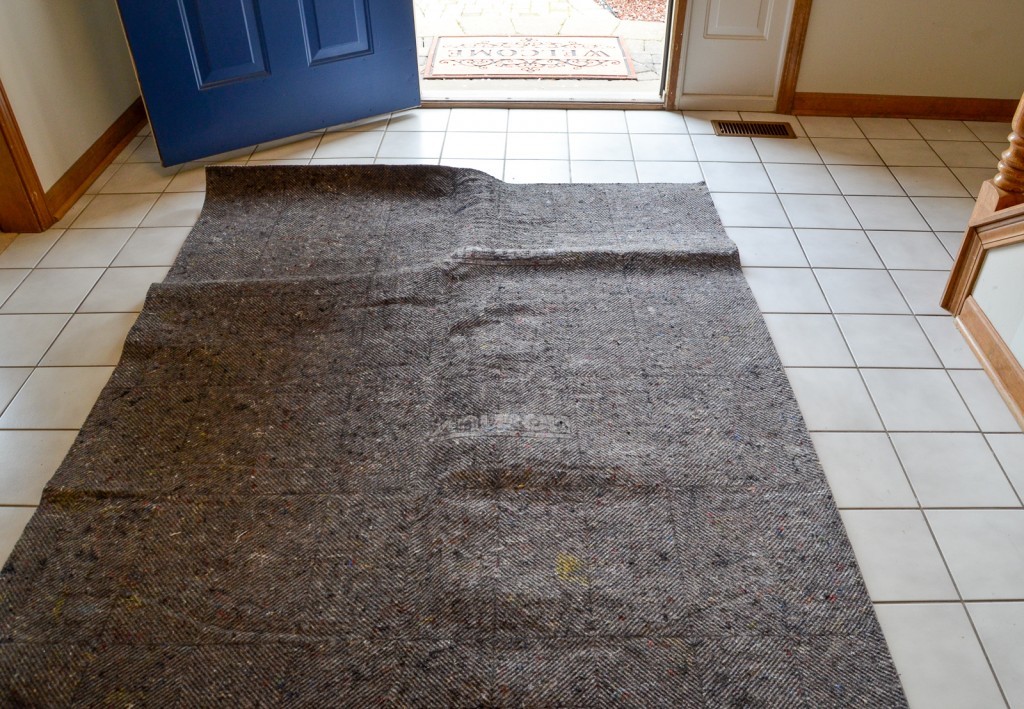 I laid out our rug on top of the rug pad and you know I immediately started walking around on it. It's hard to describe how something feels good when you walk on it. Having the new rug pad made walking on the rug comfortable. It was nice to step into the house and feel it. The rug didn't move underneath me, either. The rug actually looked better because there weren't any bumps anymore and it was consistently smooth.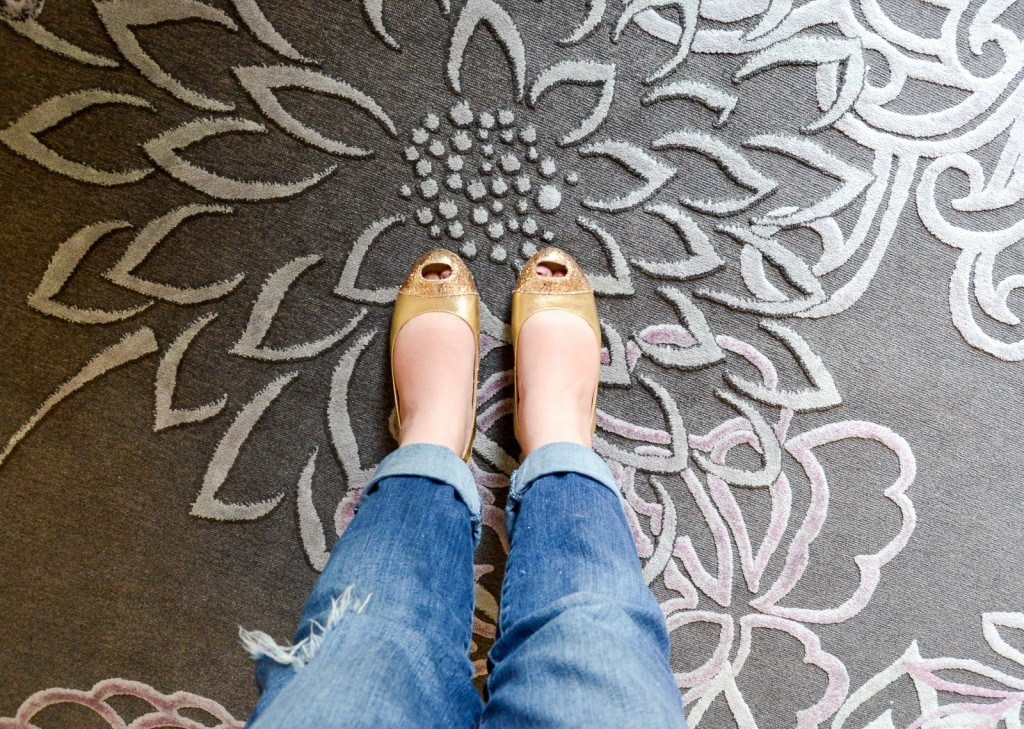 The final test was to have a pair of little feet check it out. Alice had patiently watched me put the new rug pad down and waited until I told her it was safe to try it out.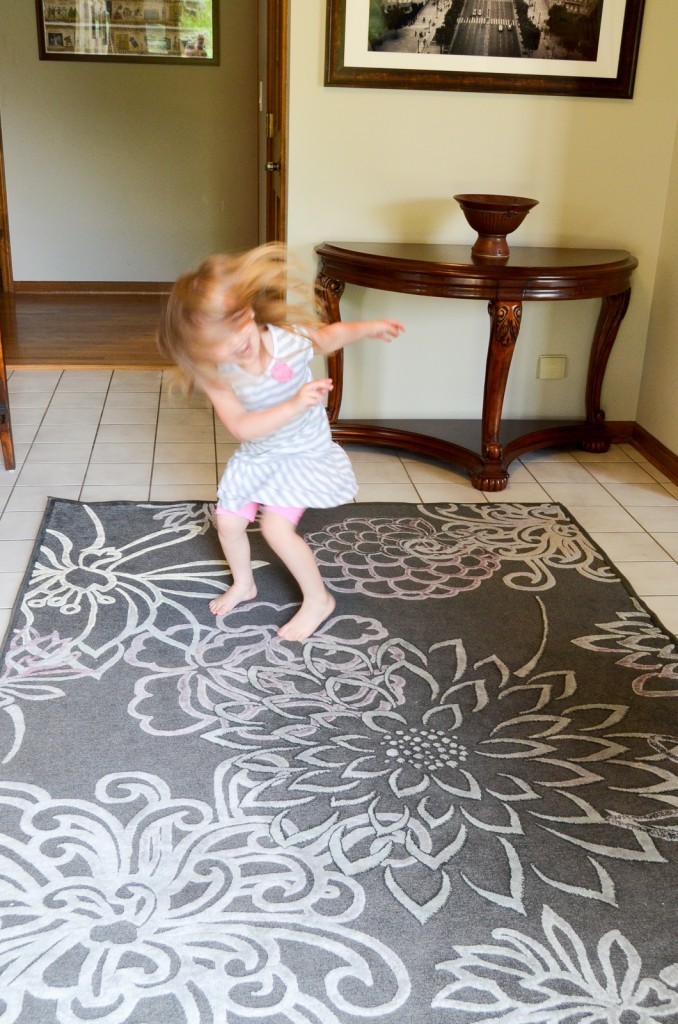 There was a lot of spinning and dancing. The rug still didn't move. The girls now go sit on the rug in the entry to play because they say it's the most comfortable spot. They love how it feels. I love that our new rug pad gives my entry a welcoming touch, even if it isn't seen directly. Yes, I was given this rug pad to review, but I can honestly say that I'm totally in love with it, and my girls are, too. I'm wishing that this pad was underneath all of our flooring! Rug Pad Corner will be my go-to place for all of my future rug pad needs.