It's May. Spring is official and we're having more nice days than not. We've pulled out our shorts and skirts and are embracing the warmth with everything we have. So, we'll just overlook the fact that I've had our winter wreath hanging on the front door well past the last of the snow melting. The girls informed me that we needed a new wreath for spring (you know it's bad when your kids are commenting your decorating!) and that they wanted something with a rainbow. After a little bit of digging and a whole lot of yarn wrapping, I came up with a Golden Rainbow Spring Wreath (kid approved!).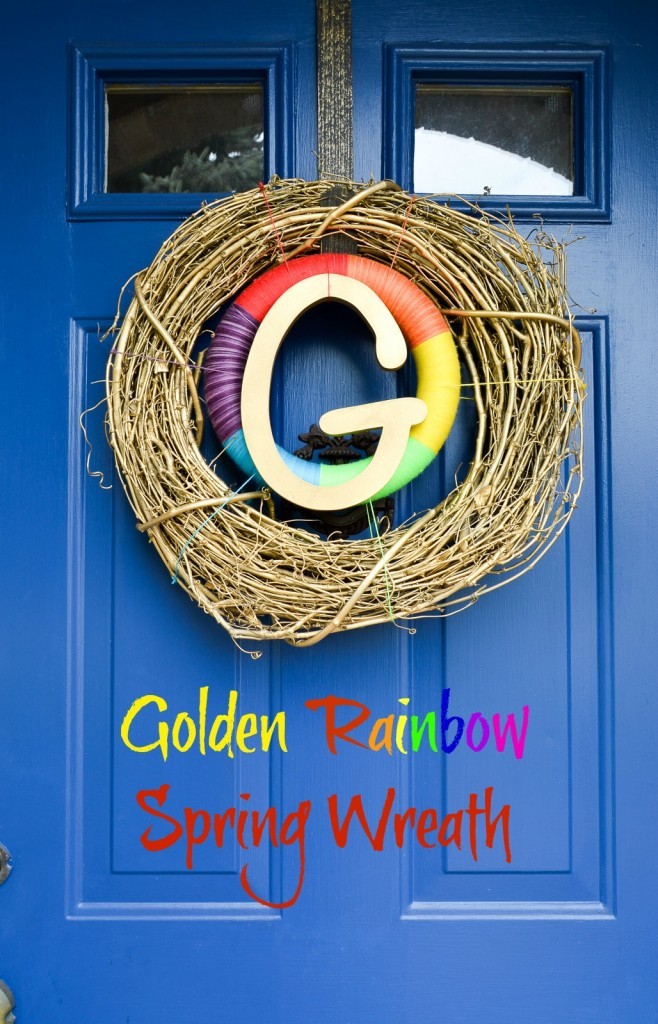 **This post contains sponsored content and/or affiliate links. All opinions are my own.**
I had everything on hand for this wreath (I'm embracing my craft supply hoarding tendencies these days). I used:
yarn in rainbow colors
Rustoleum in gold
Rustoleum in gold glitter
letter
scissors
I started by spray painting the grapevine wreath and the letter gold. I sprayed the gold glitter on top of both once they were dry.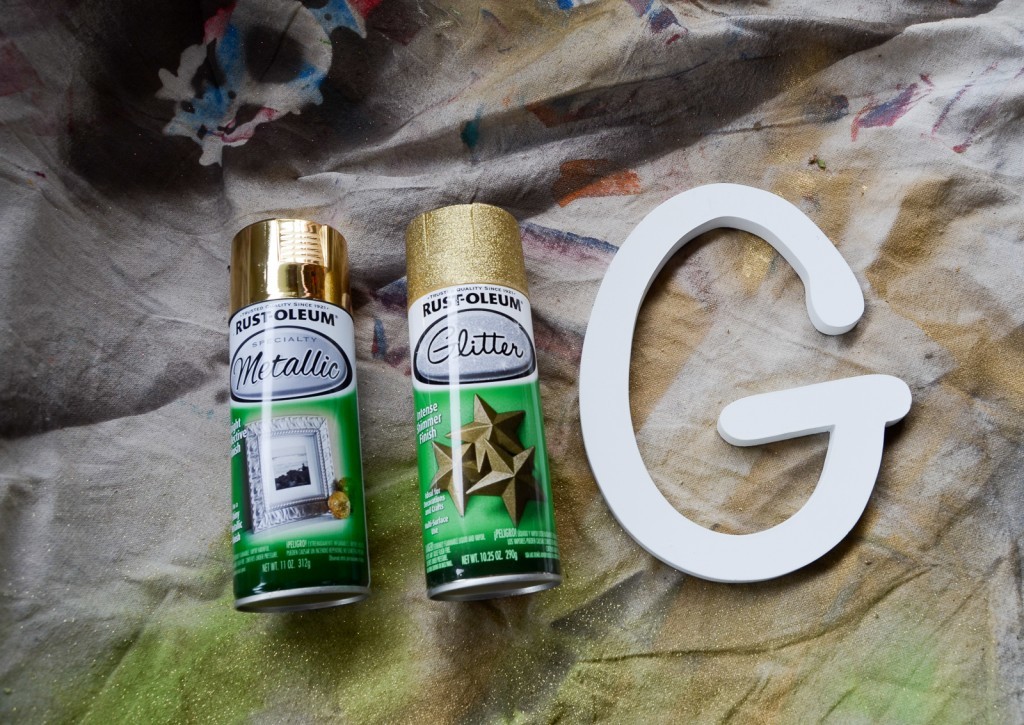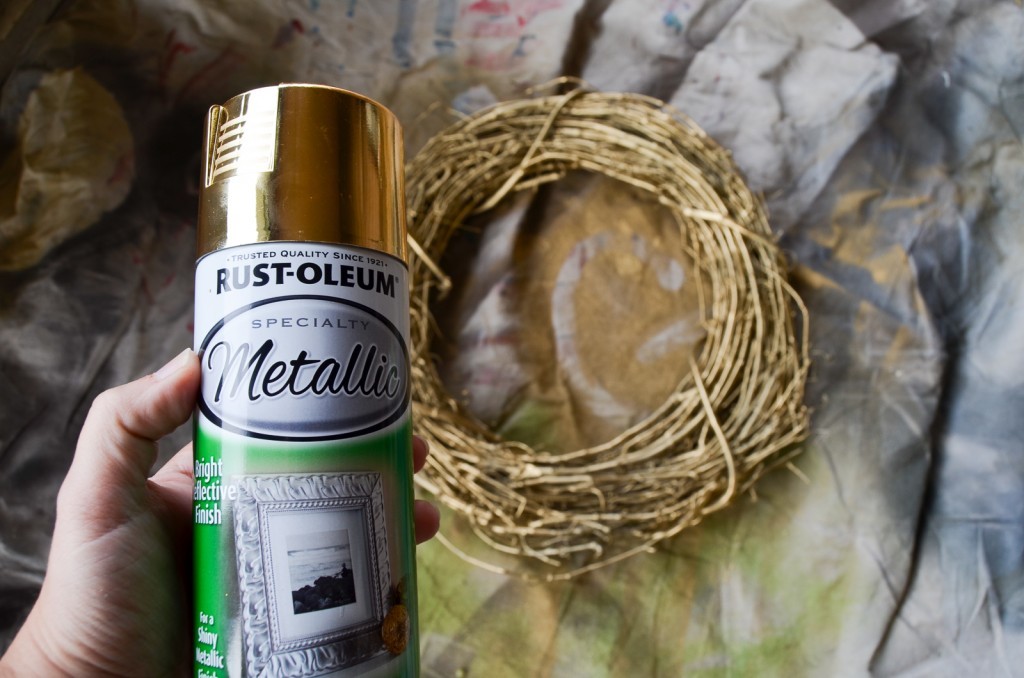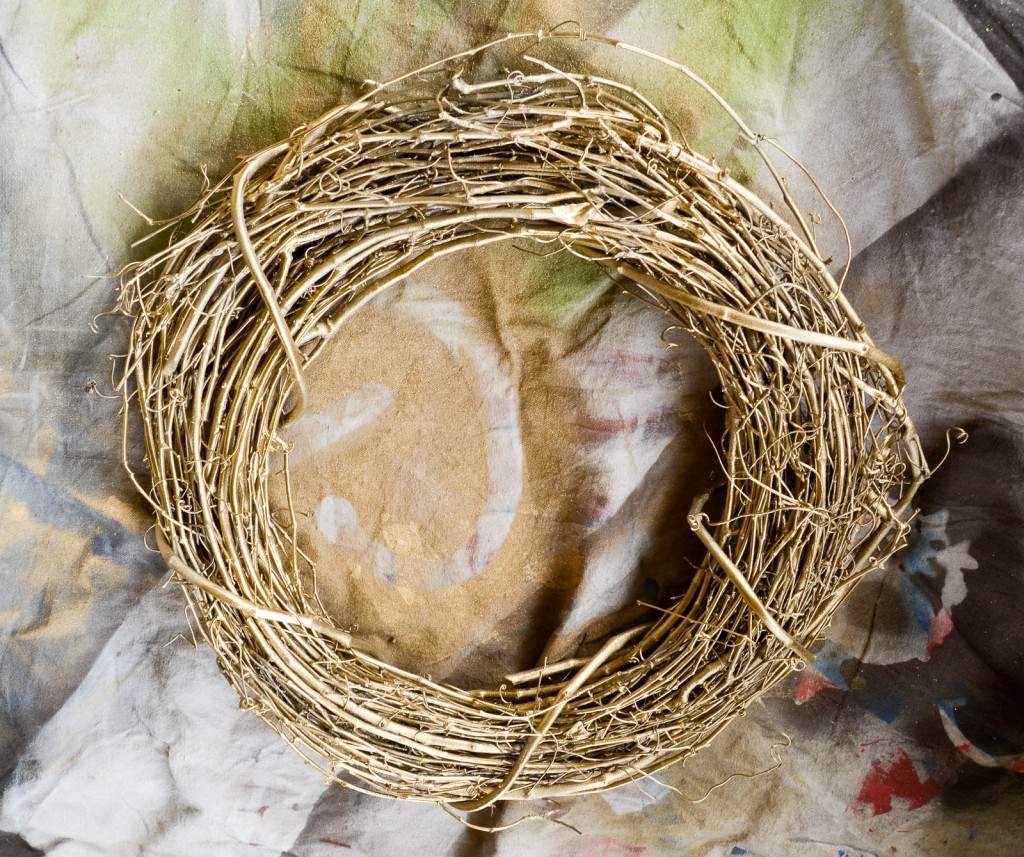 While they were drying, I started on my rainbow.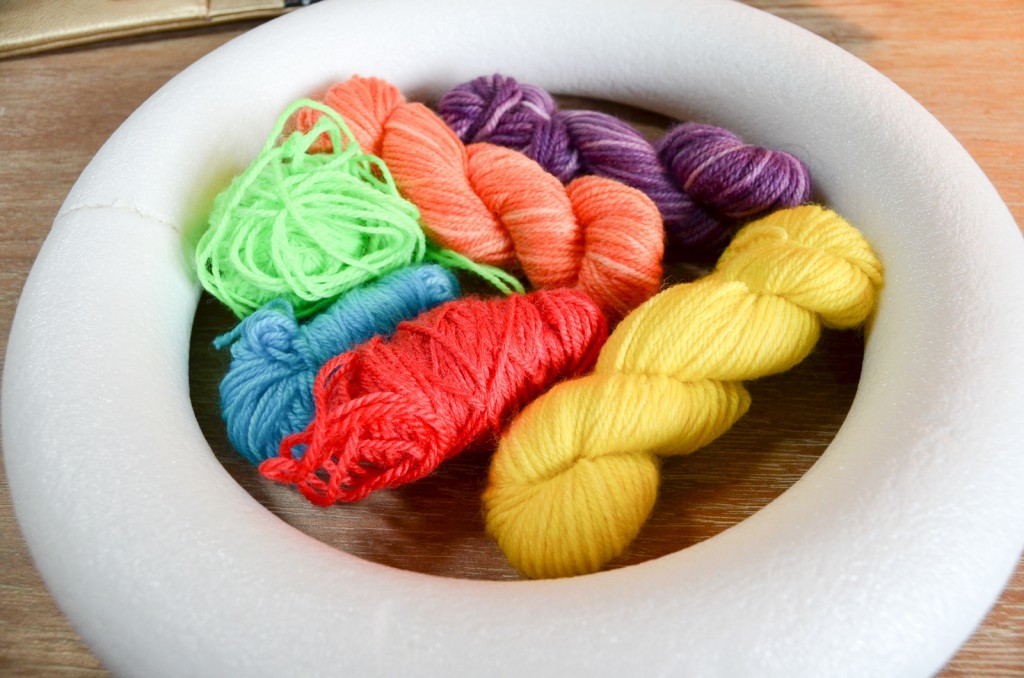 My yarn wrapping technique doesn't require glue. I take the tail of the yarn and wrap around it. When I switch colors, I take the last bit of the first color and the first bit of the new color and wrap the new color around both. Clear as mud?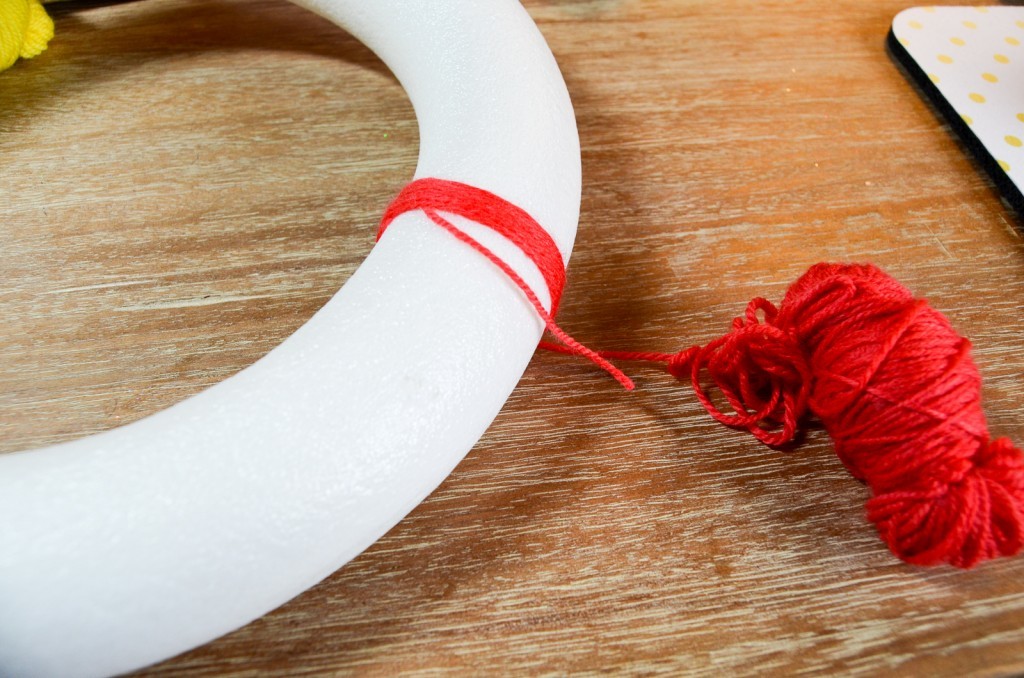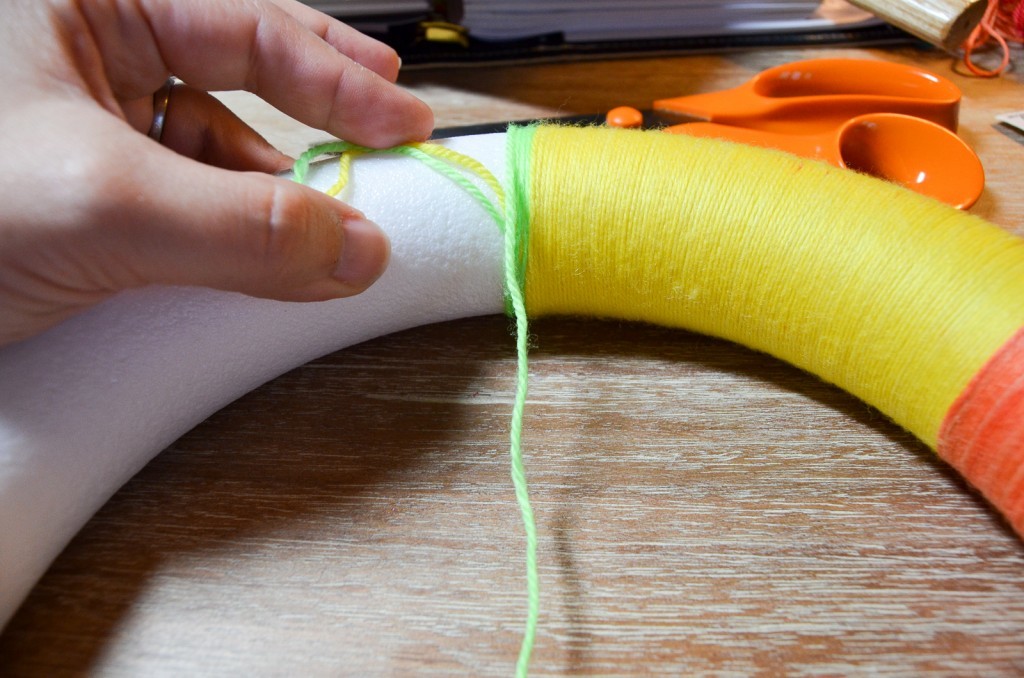 I find wrapping wreaths (or letters or anything else) very calming, which is good since it takes forever. I get into a rhythm with it and the day's craziness recedes. Seeing a happy rainbow form was an added perk with this wreath!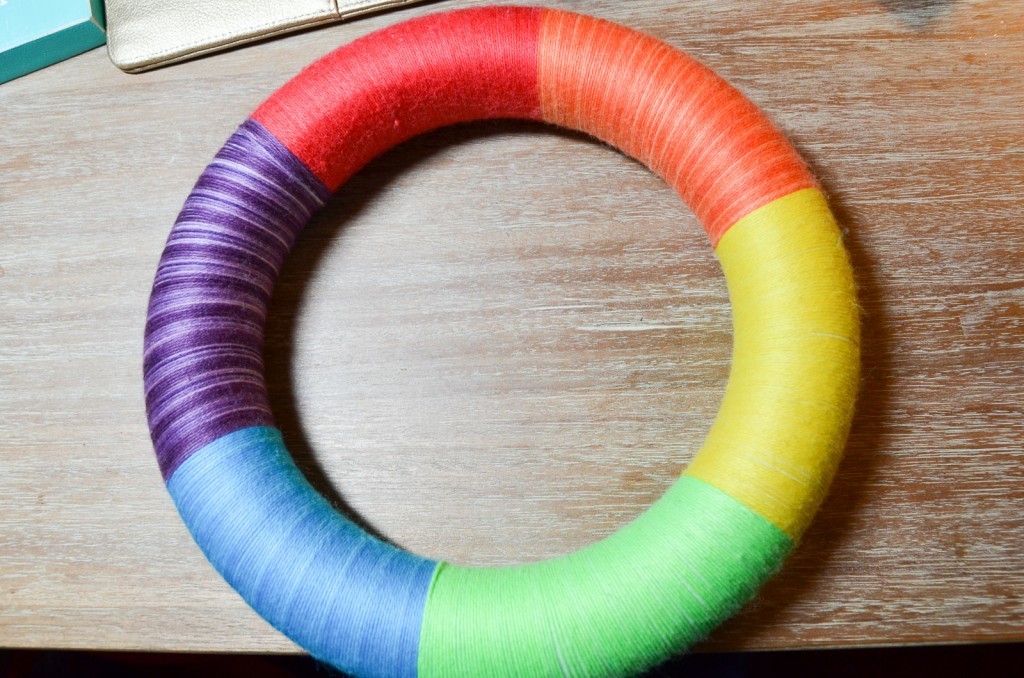 To put the wreath together, I took a small piece of each color of yarn that I used and wrapped it around the same color and the grapevine wreath, tying it in a knot. This keeps the rainbow wreath secure on the bigger wreath and adds just a bit more rainbow (you can't have too much rainbow in our house!). I tied a small bit of yarn around the top of the G as well, and connected that to the rainbow wreath.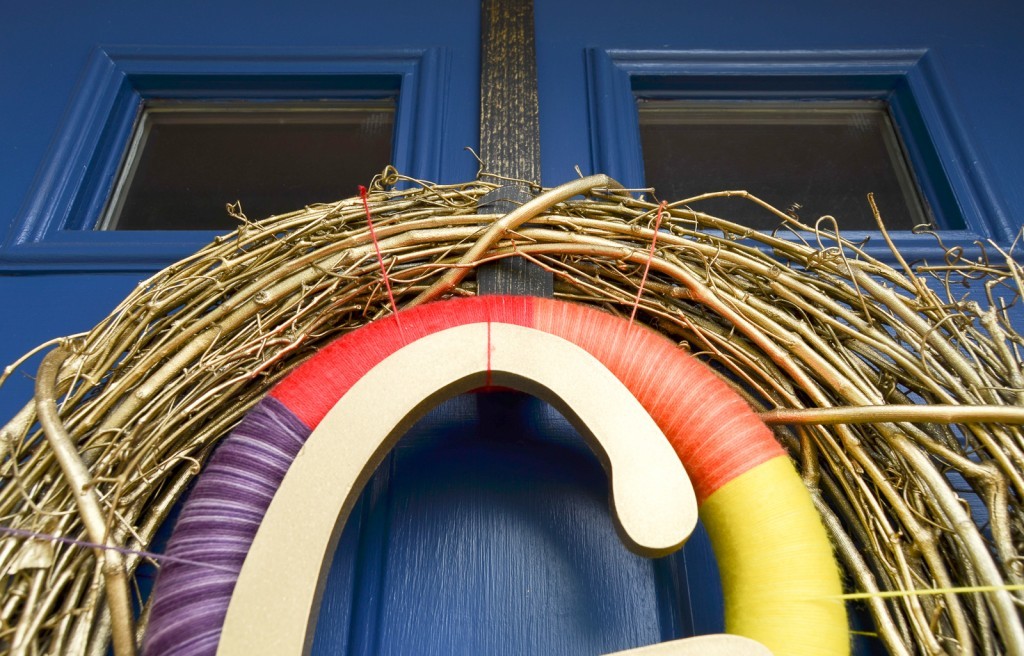 The girls actually squealed when they first saw the Golden Rainbow Spring Wreath and declared it perfect.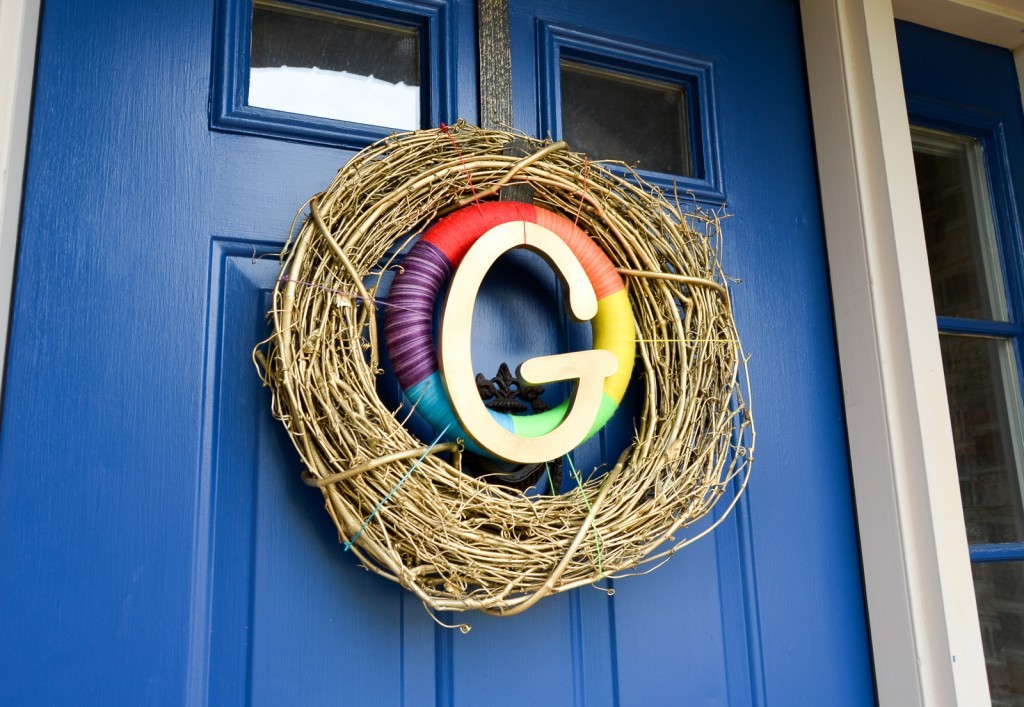 It's definitely a happy wreath and I think it's the perfect way to welcome spring!