I started off strong with my April stitching. I knew the end of the month was going to be crazy with other projects and really wanted to make some progress on some of my projects. I was able to finish Sherlock and added in my first mod ever. I'm planning on catching up further on The Story Time Sampler in May.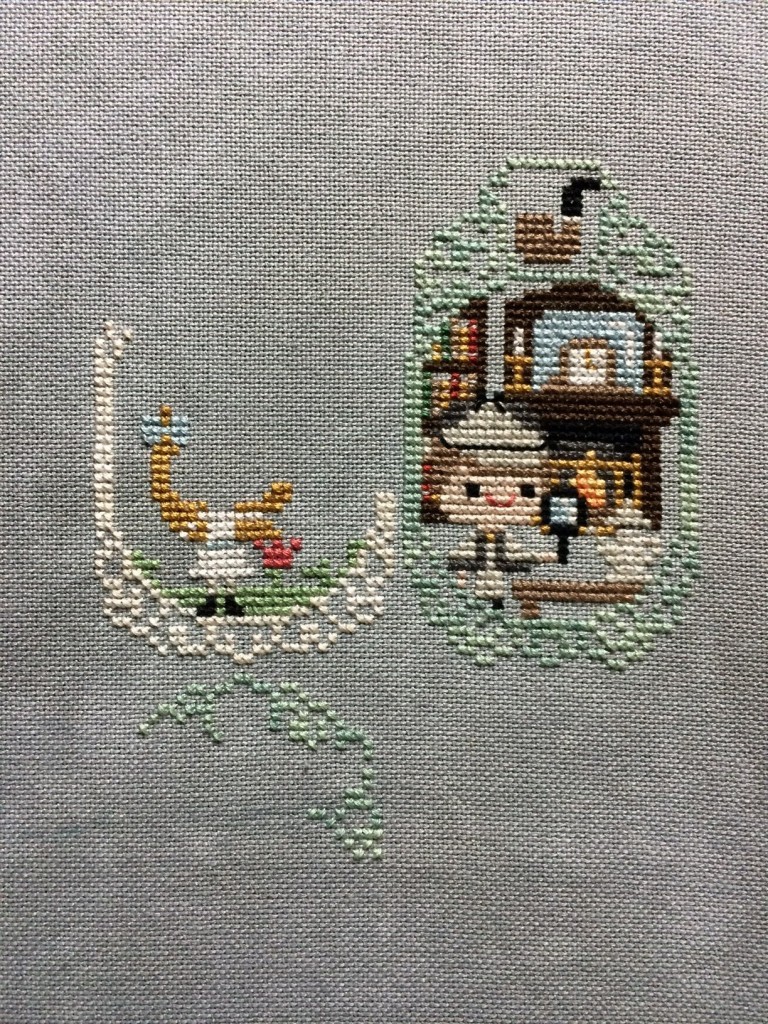 I finally started seeing some progress on the Zodiac Sampler, as well. I'm still having trouble with the satin floss, but I'm going to keep going with it. Once I got into the groove of stitching on the darker fabric, it wasn't too bad and it's fun to see it starting to take shape.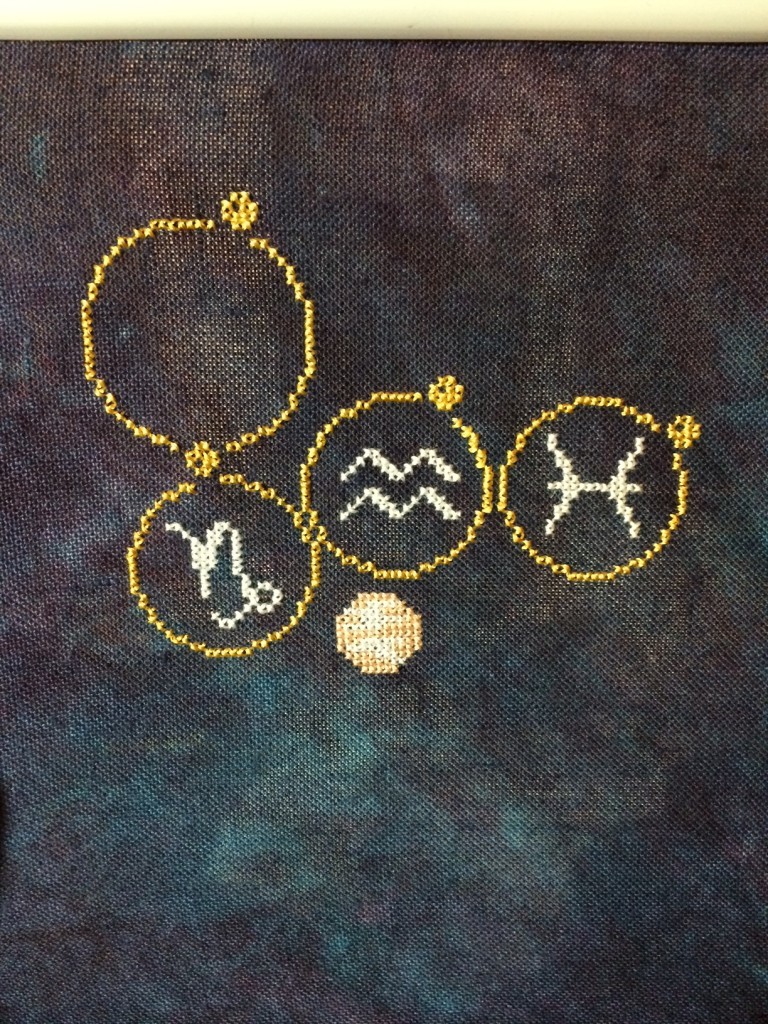 I also picked up Mysterious Halloween Town for the first time since October of last year. I had put it down mid-stitch (probably because of a girl!) and it took a little bit of back and forth to figure out what I was doing. It was interesting to see the difference in my stitching in those few months. Maybe I'll manage to get this one finished by Halloween 2015!
I finished the month by stitching up this quick Star Trek Cross Stitch as a last minute addition for the Nerds Craft it Better swap.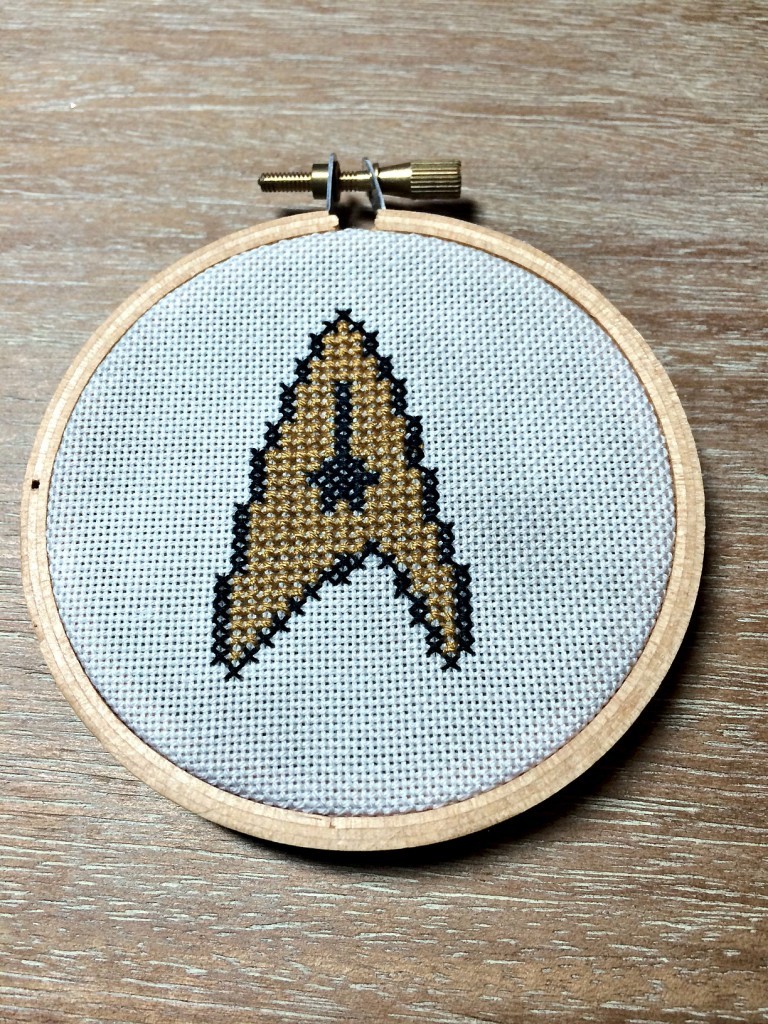 I'm fighting the urge to start working on some other patterns. I'd really like to see some things start to get finished, but I'm also drawn to so many more! I must admit that it's nice to be able to pull out a project that  fits my mood at any given time. I'm tempted to start some more Halloween patterns and possibly a Christmas one (or three!). We'll see how it goes!