Sometimes you just need that pop of patriotism. My Patriotic Mini Yarn Wreaths are quick and easy to make and can be hung anywhere.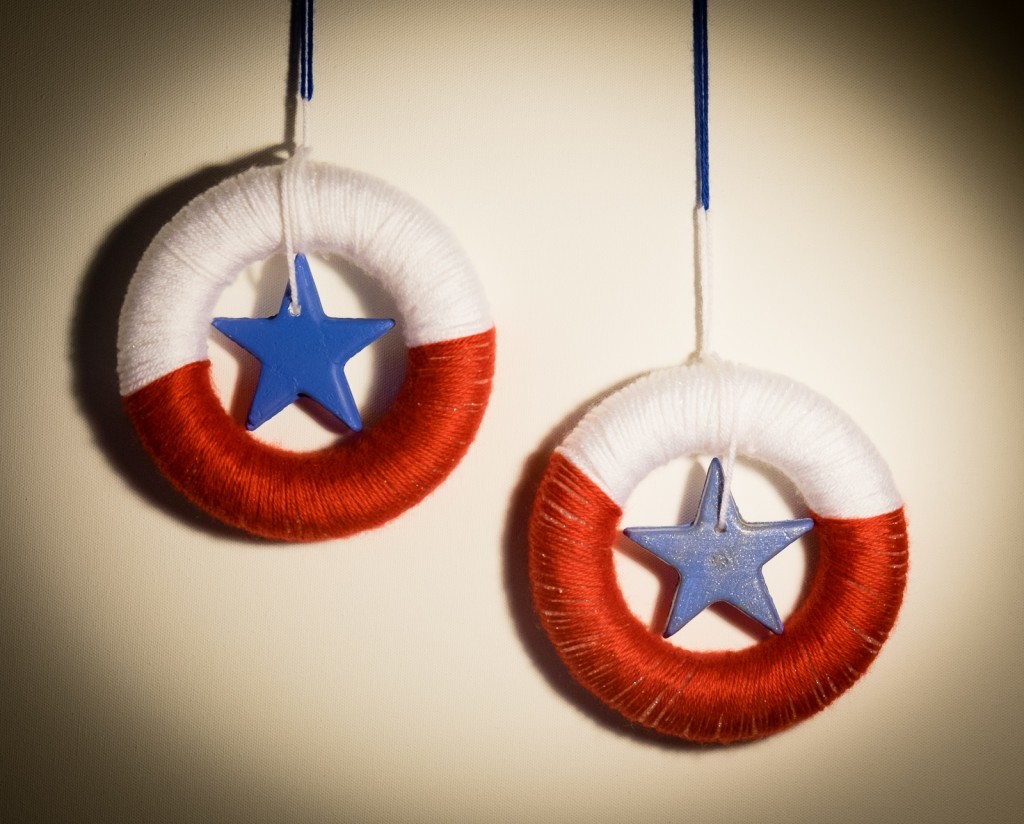 These are super simple and highly customizable. You will need:
Smoothfoam flat star
brush (affiliate link)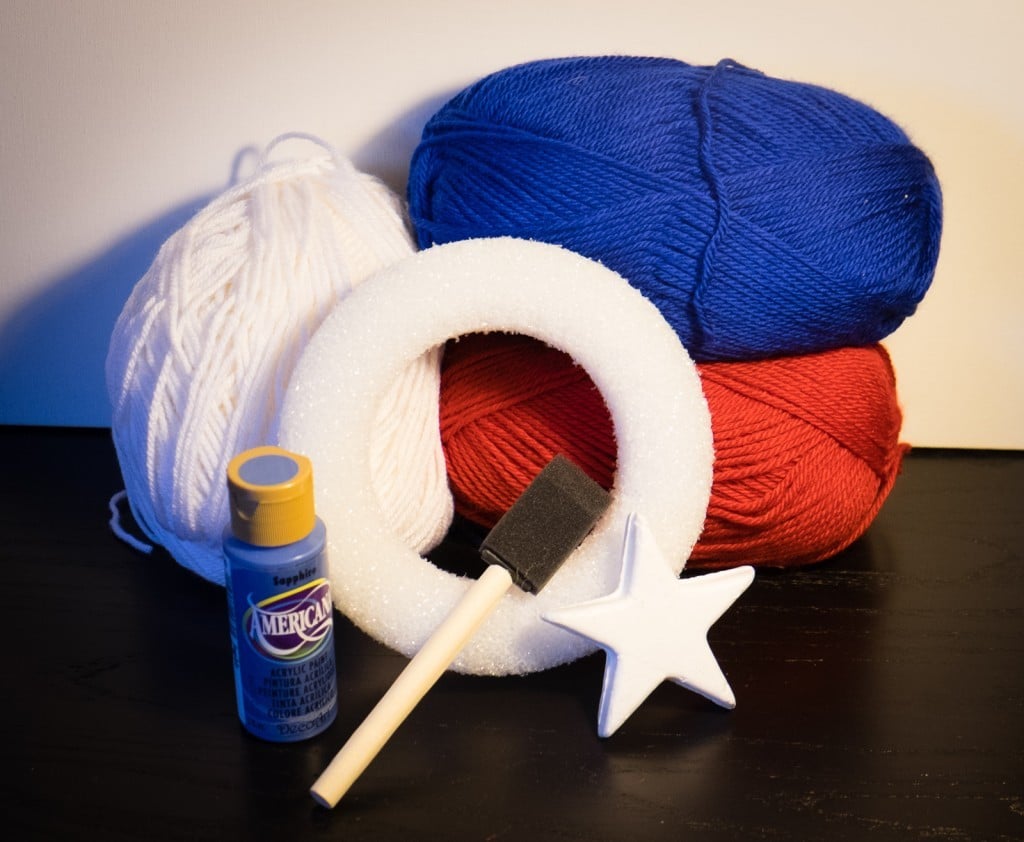 Start by painting the front and sides of your star in the color of your choice. It will dry while you create the rest of your wreath.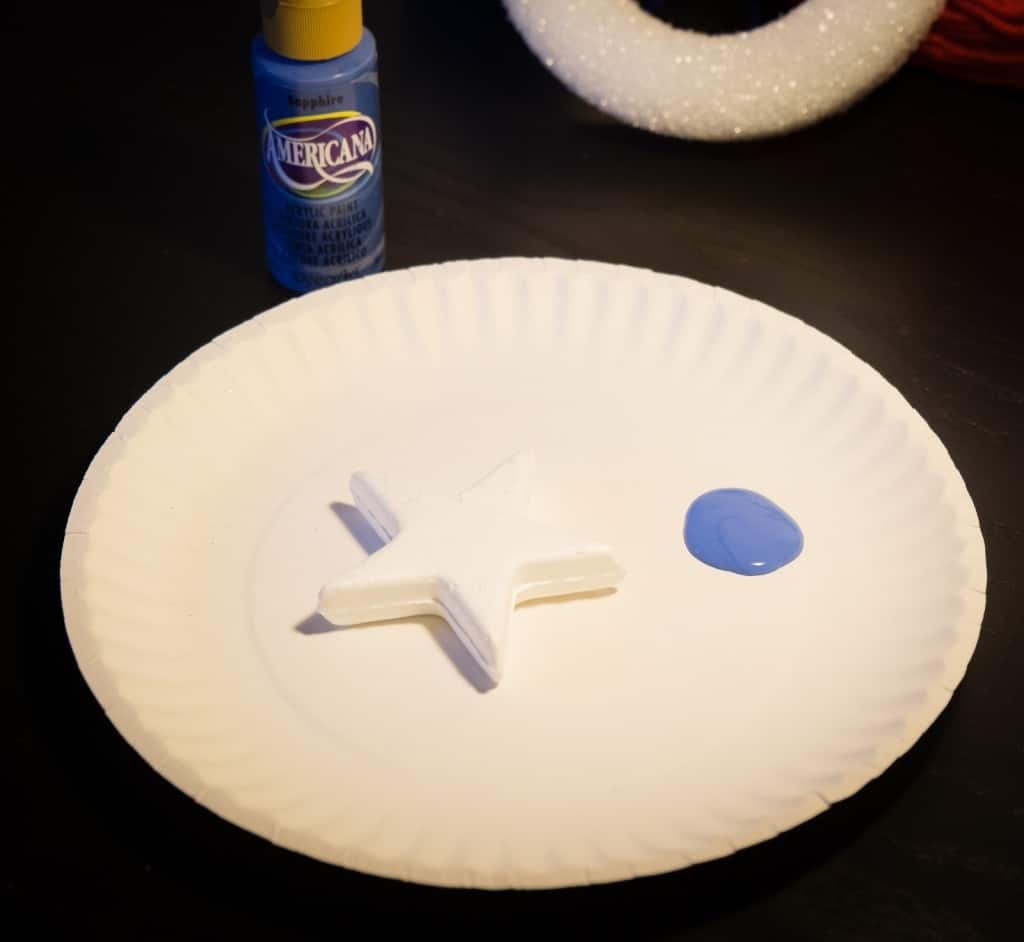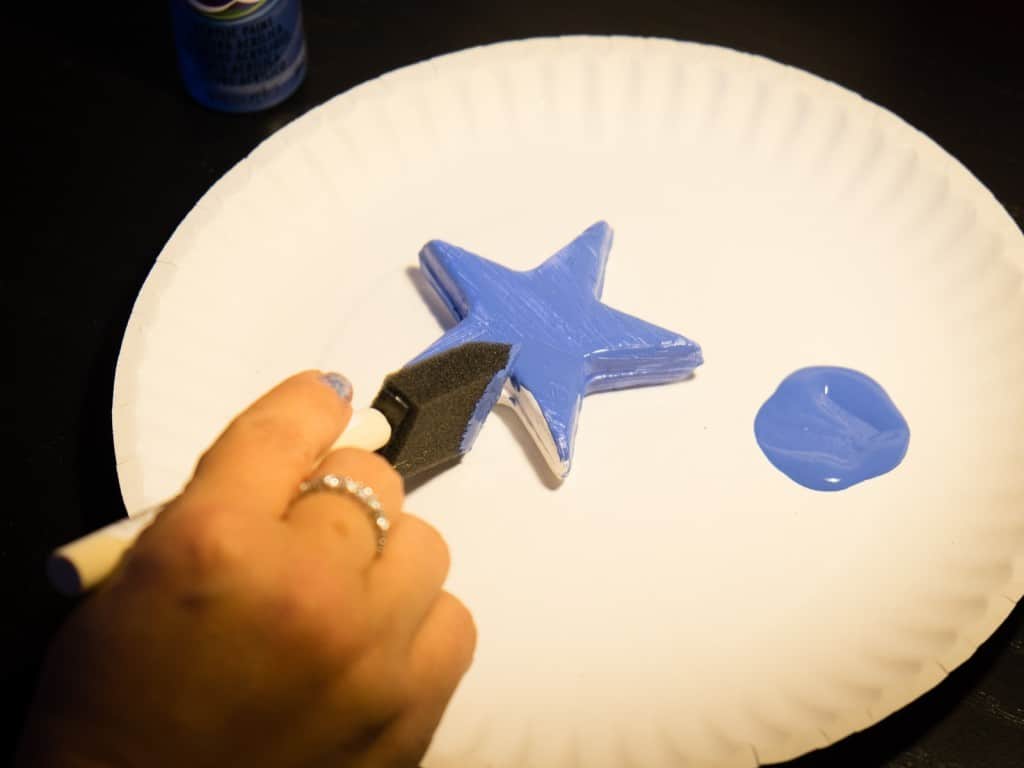 I find a whole skein of yarn awkward to work with for yarn wreaths, especially when the wreath is small. I make a smaller ball of yarn to work with by wrapping it around my hand and cutting it when I think I have enough.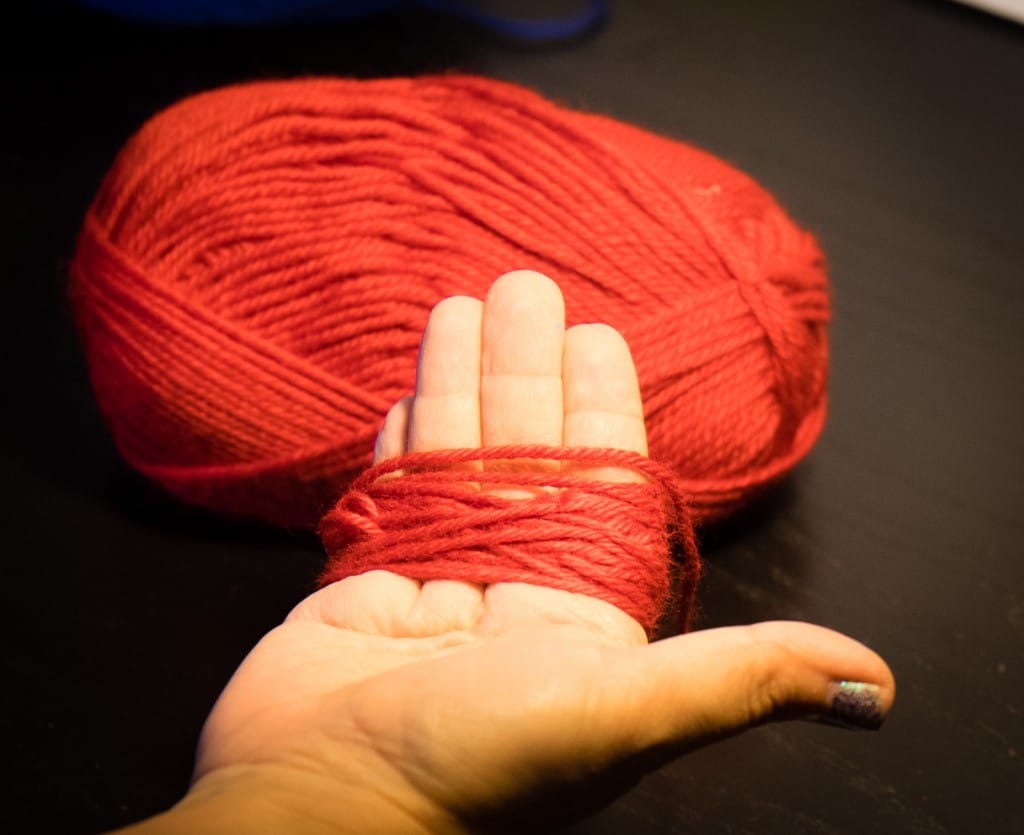 The yarn is much easier to work with this way. Start with a small tail on the back and start wrapping so that you cover it. This way you won't need any glue!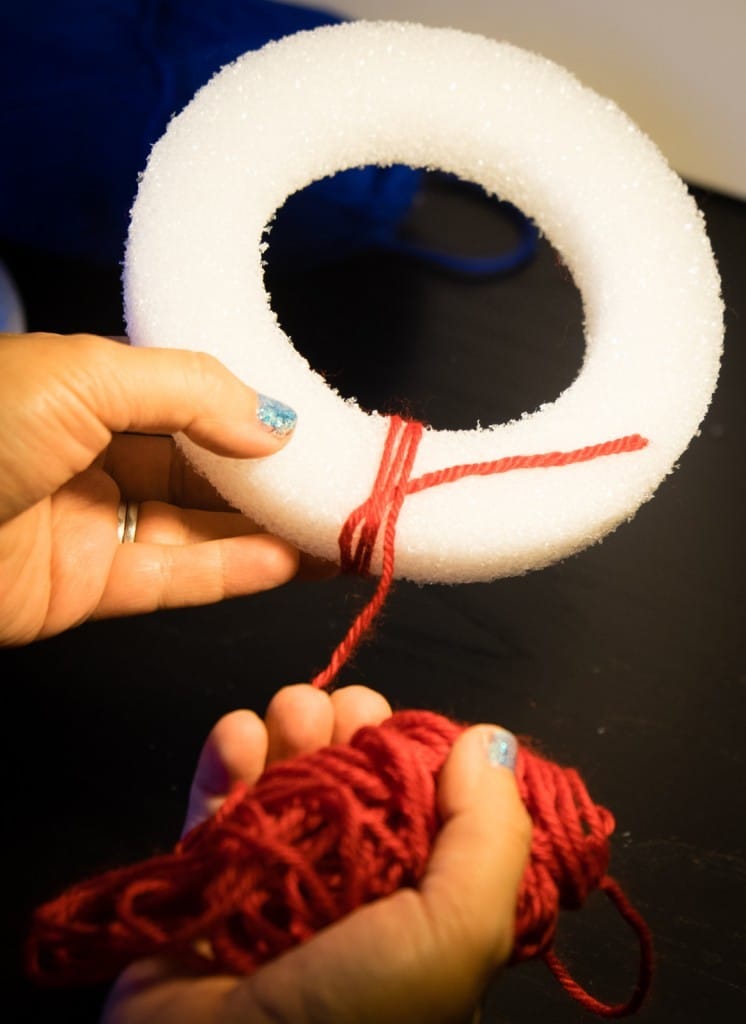 Keep wrapping until you finish your length of yarn or you're happy.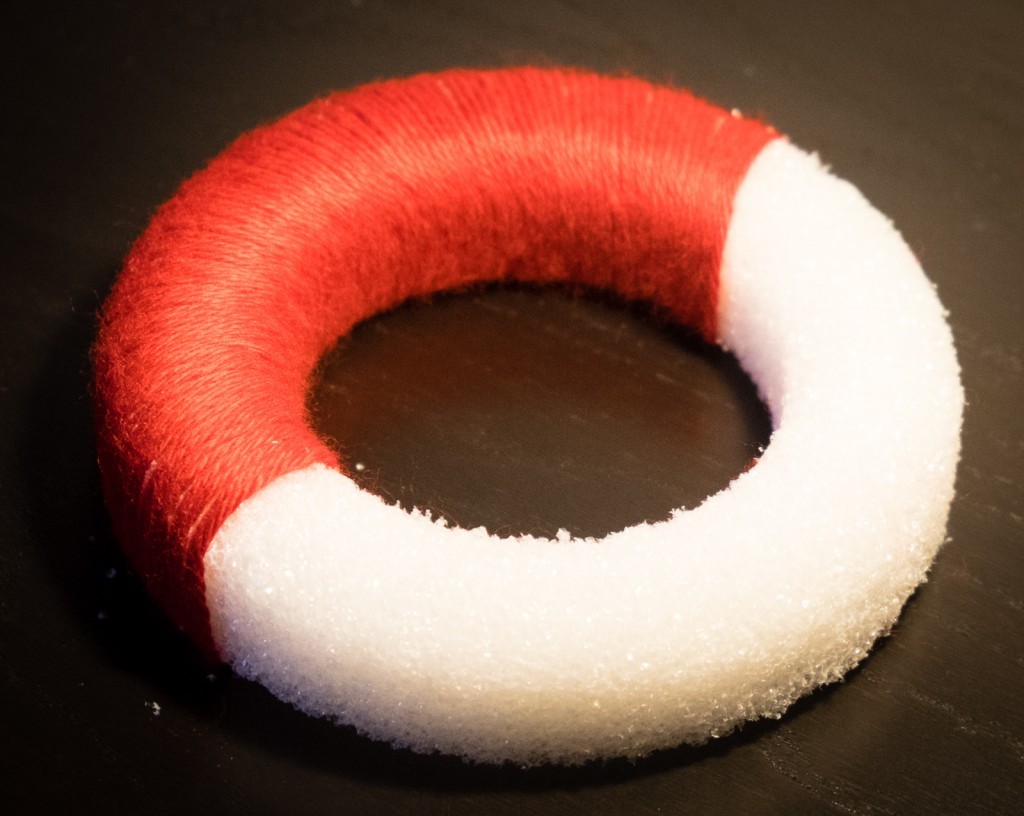 Get your next color of yarn and continue on. This time, wrap it around the end of your first length of yarn and the starting bit, just like you did in the beginning.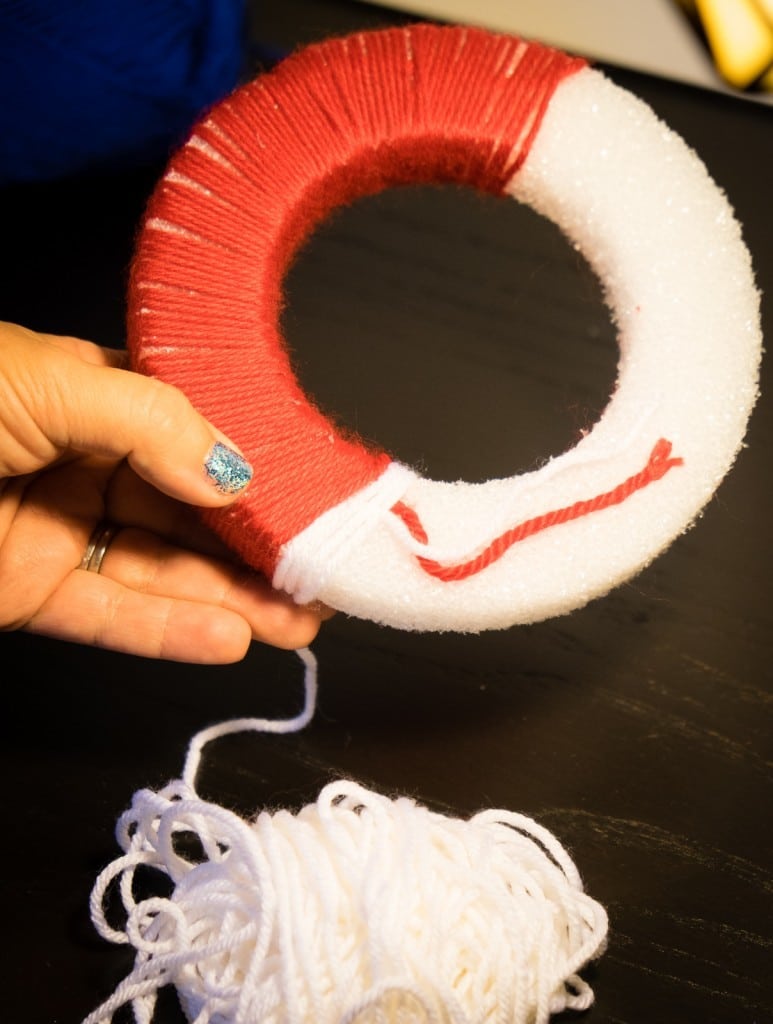 Keep wrapping until you're finished. Take the last bit of yarn and tuck it under a couple rows of yarn on the back side of the wreath.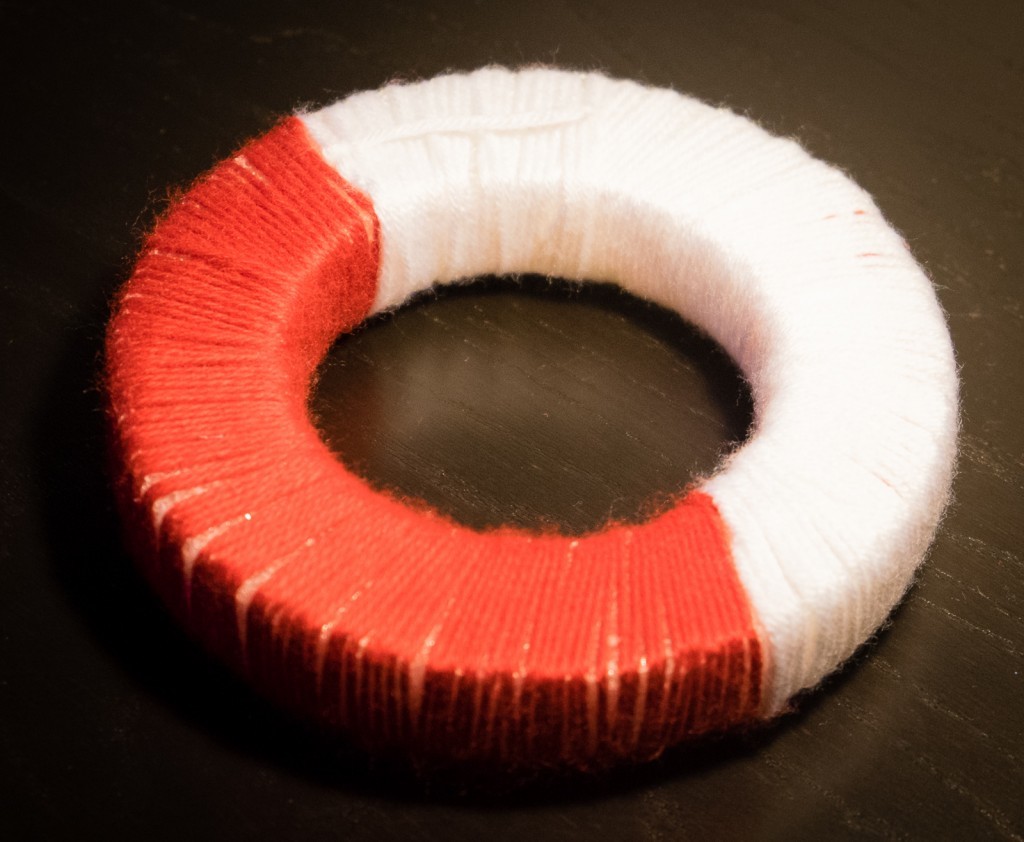 Now we're going back to the star. You'll need to poke a hole through it. There are many ways you can do it. I took the handle of a paint brush and just twisted my way through with some pressure.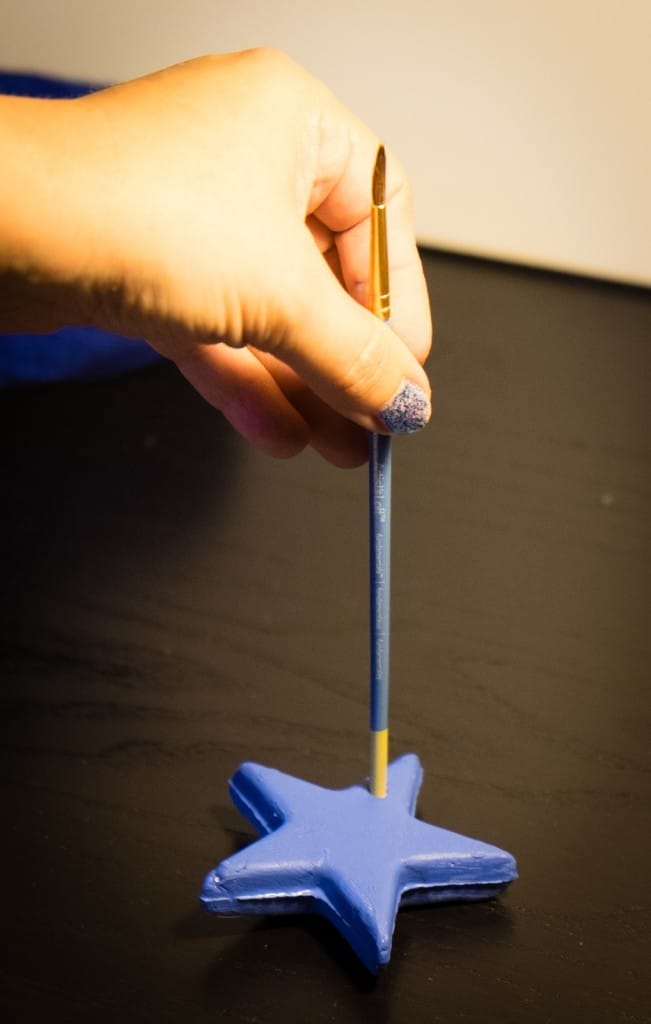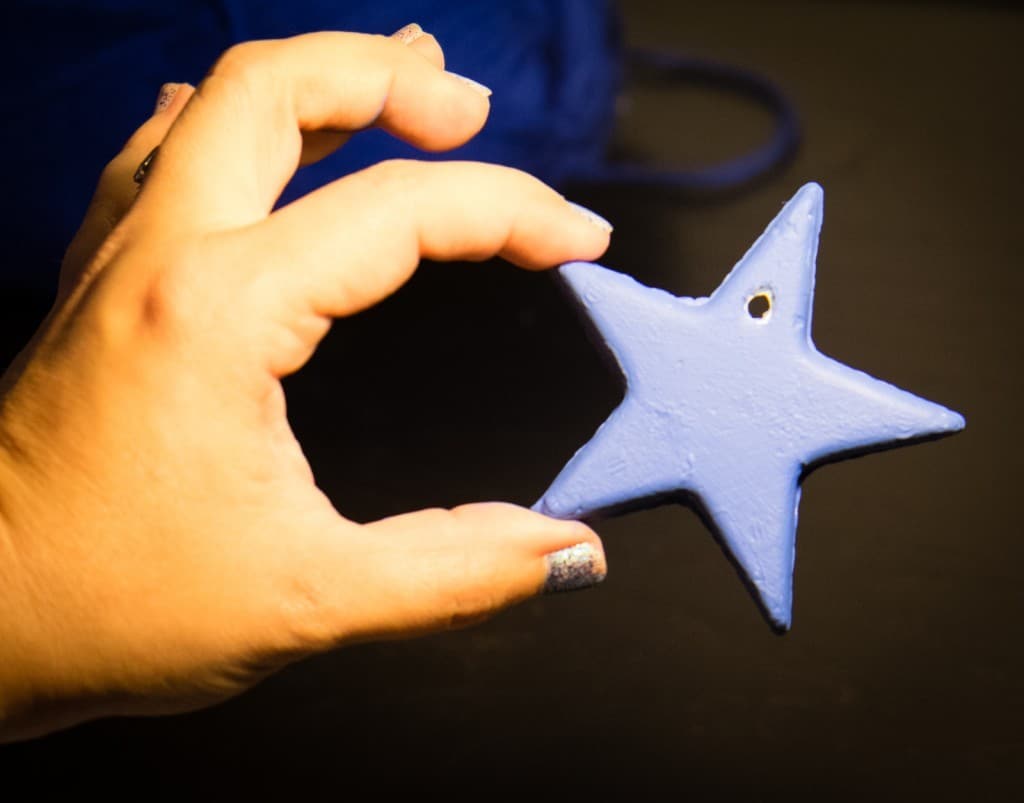 Your finished star should have a hole large enough to thread a piece of yarn through. Cut a small length of yarn, loop it through your star, and tie it around your wreath.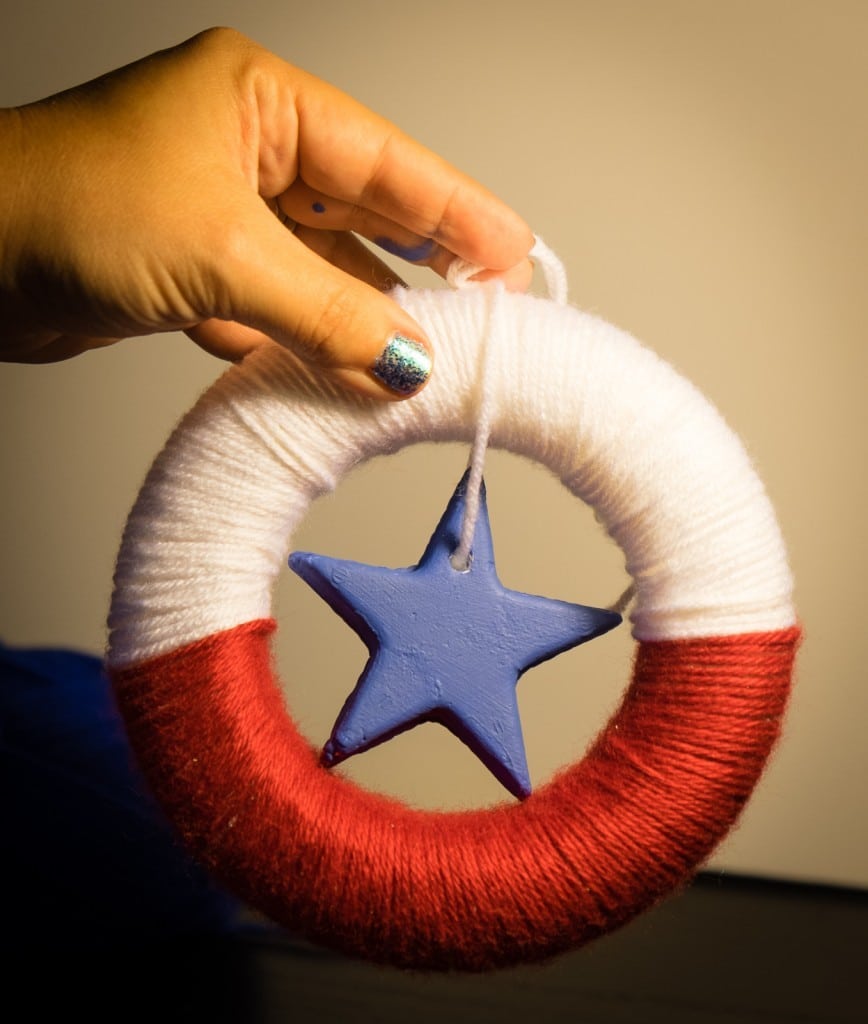 I love the size of the wreath with the star!
To hang your wreath, get another small length of yarn. Make a double knot.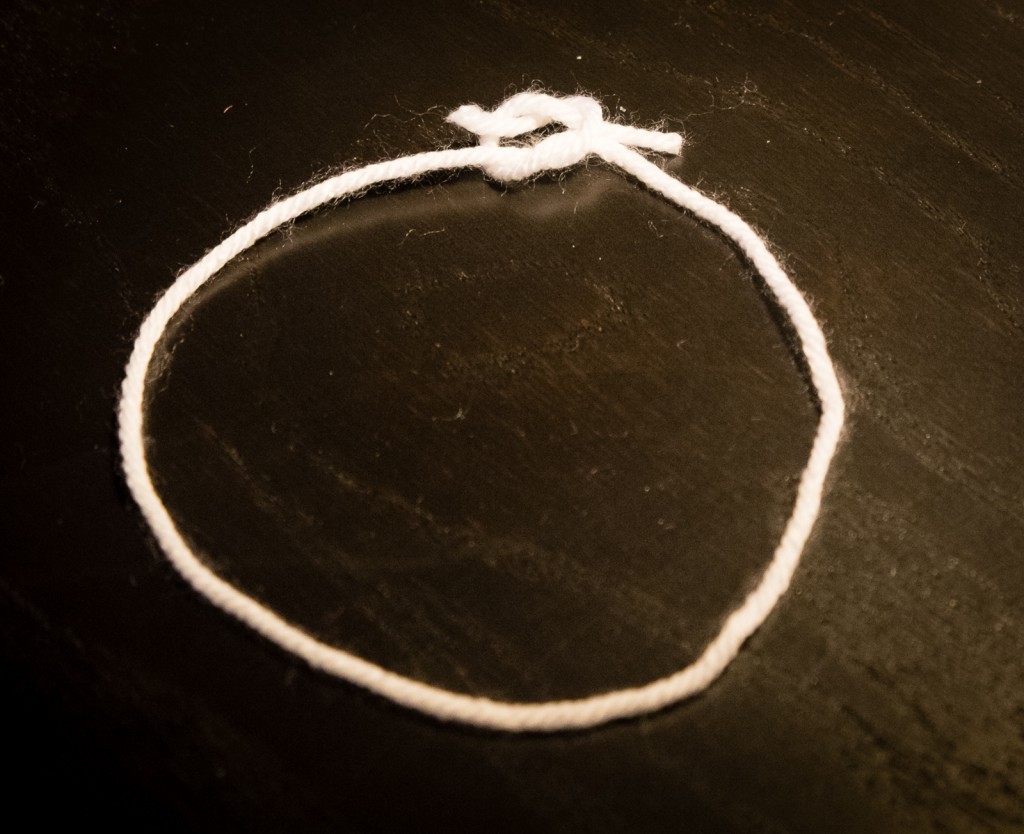 Loop it around your wreath through itself so that you have a loop at the top.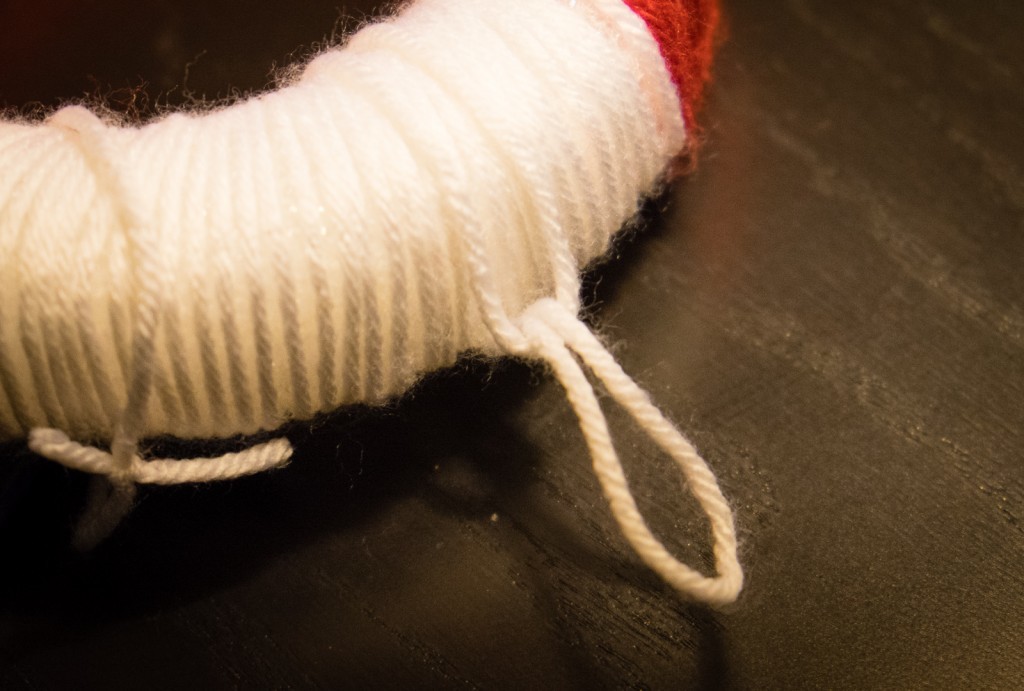 Adjust your star and loop so that you're happy with how your wreath hangs.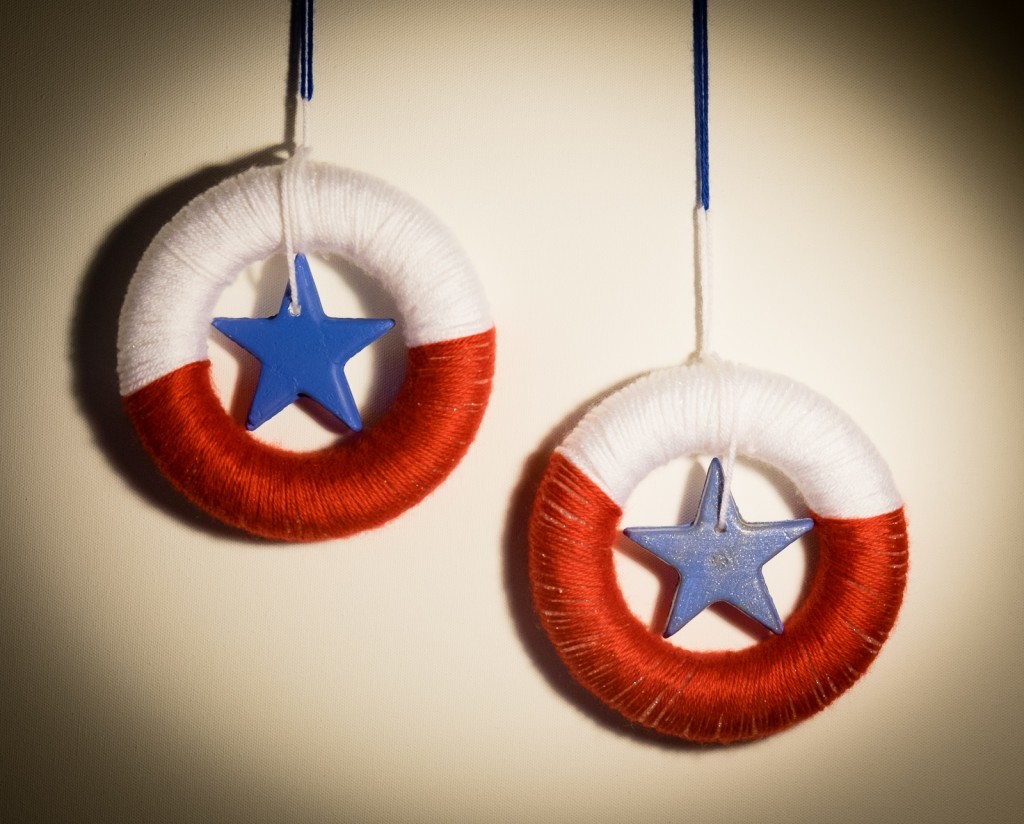 It took me about half an hour to make these two Patriotic Mini Yarn Wreaths. Imagine the possibilities! They're perfect for those last bits of yarn you didn't want to throw away and for those little spaces that just need a little something. Everyone loves that little punch of red, white, and blue!