There's so much that goes into a happy and inviting home. People notice when it's been cared for on the outside, which makes them want to see what's on the inside. Our house is a fixer-upper, and while there's still a ton of work we need to do, a really easy way to make our house feel more inviting to others was to put on a fresh coat of front door paint.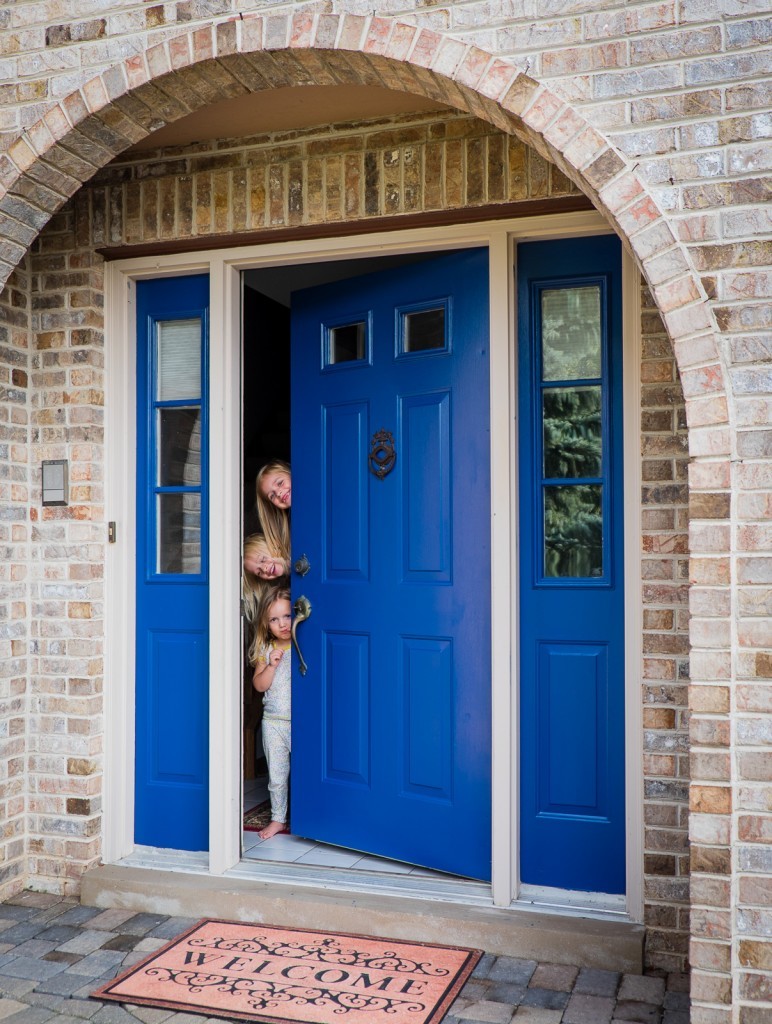 This post contains sponsored content.
I really enjoyed meeting the Modern Masters team at SNAP. I love that their front door paint line is based on an emotional color wheel with the intention of of making your front door as welcoming as possible. Never underestimate how important your front door is. This is what we started with: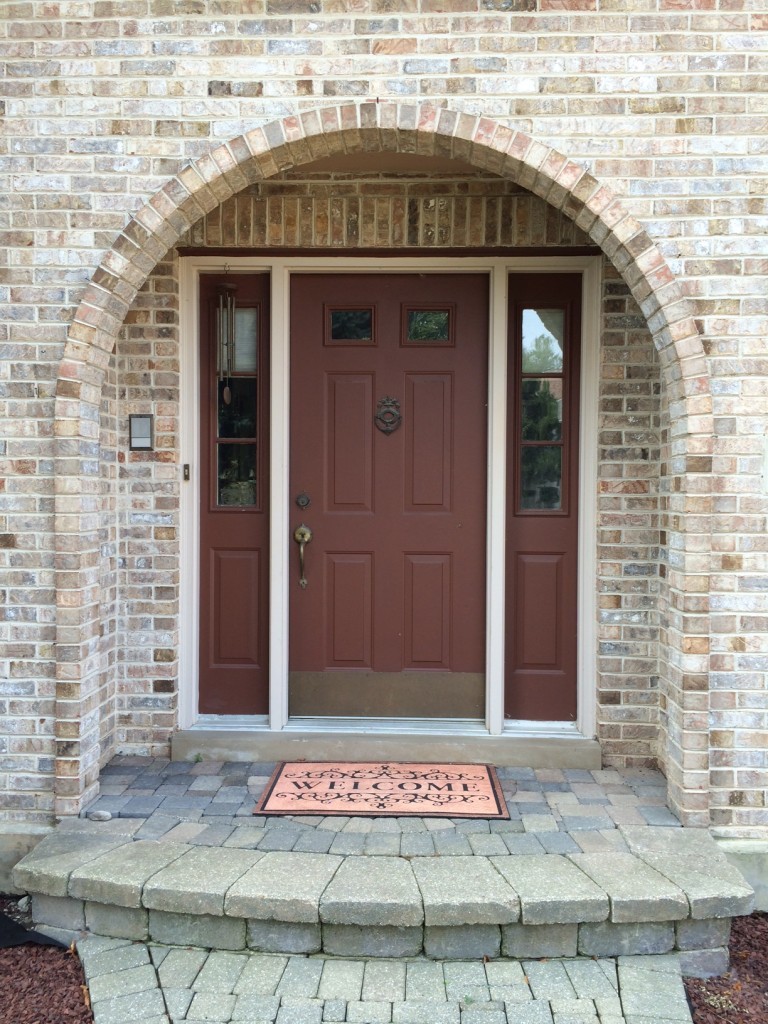 Our door was old and faded. It had been painted (badly) years ago. I'm not sure what the color was, but it wasn't welcoming.
We live in a neighborhood with a Homeowner's Association, so our front door had to conform to some rules. This ruled out a lot of color options, but with Modern Masters, there are so many that we still had plenty to choose from. Using their handy and fun app, I asked my Instagram friends to help us pick our color. The choices were Peaceful, Serene, and Calm.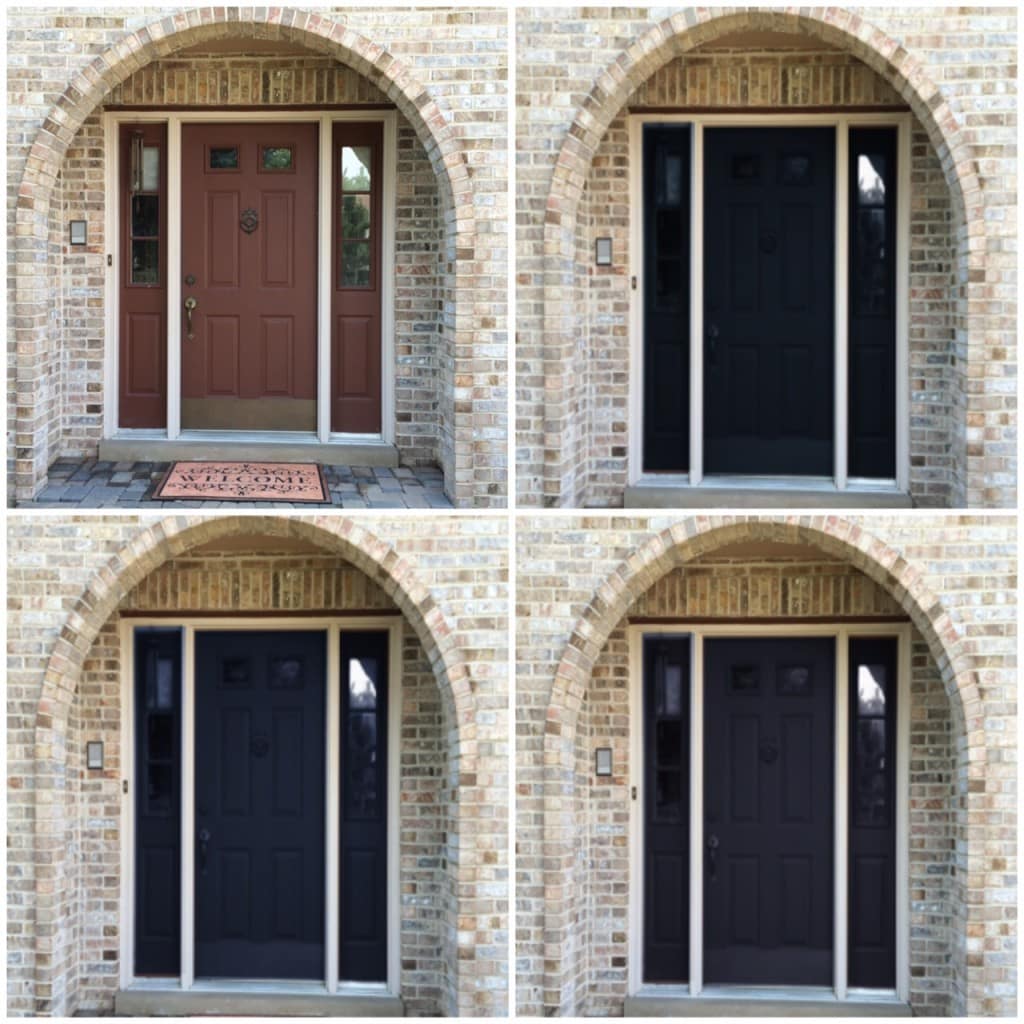 In the end, we went with Calm.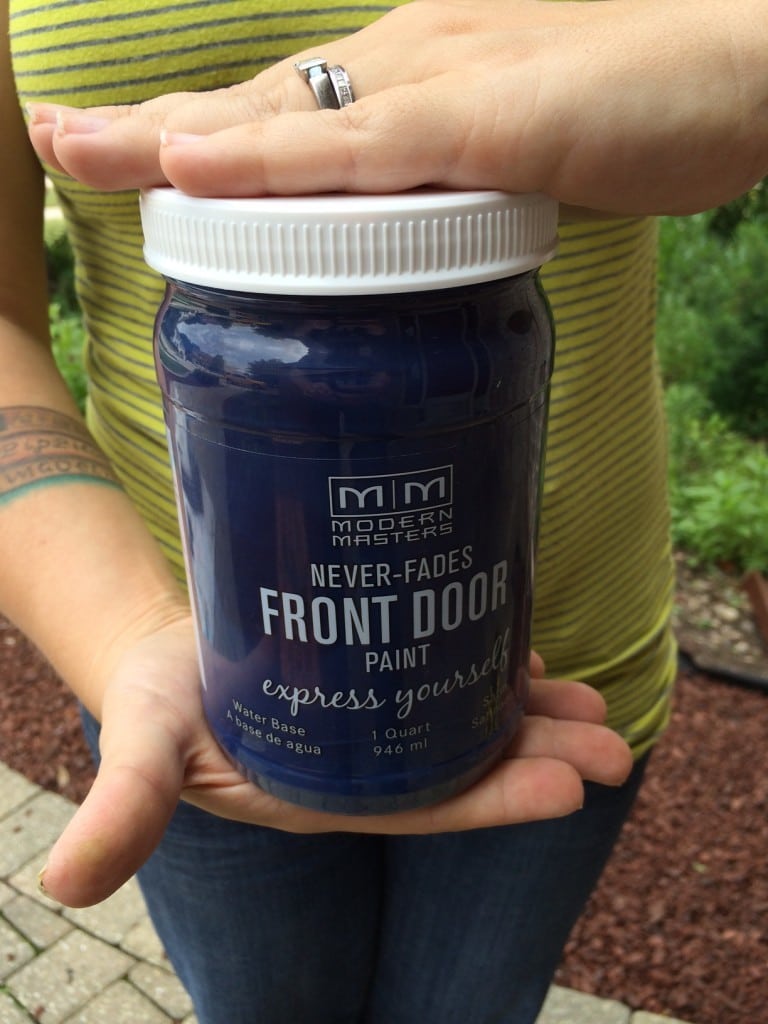 The directions on how to apply the paint are very clear and easy to follow. They're right on the jar. We started by cleaning the door with a power washer, removing the fixtures, and putting FrogTape along the windows and edges.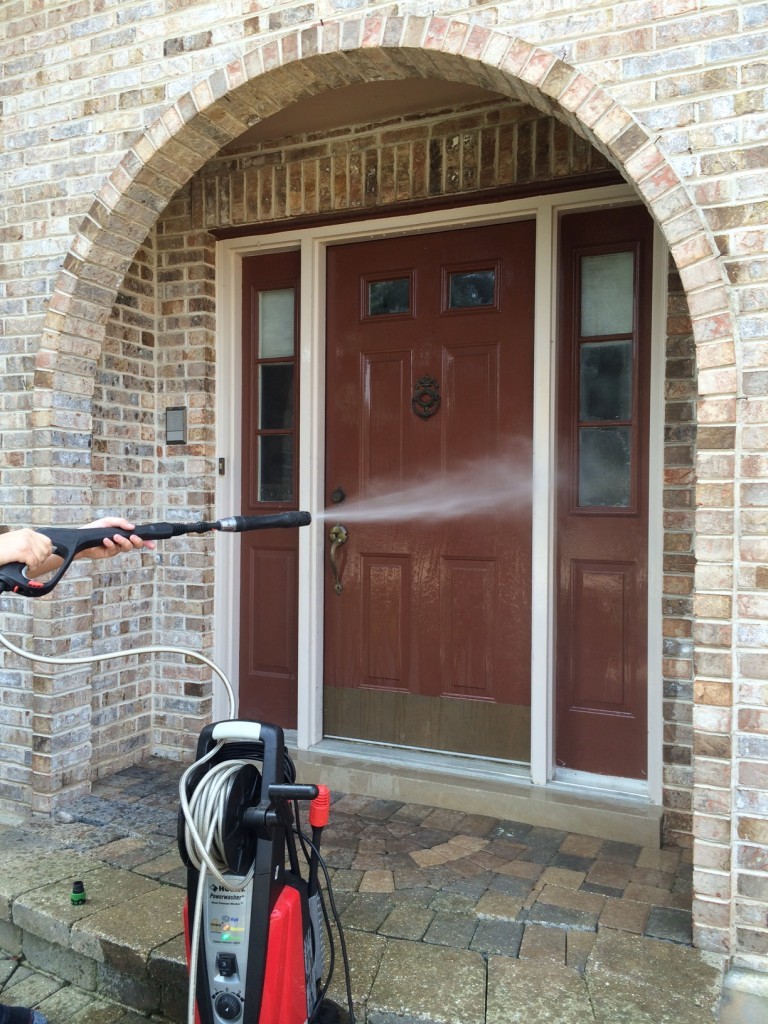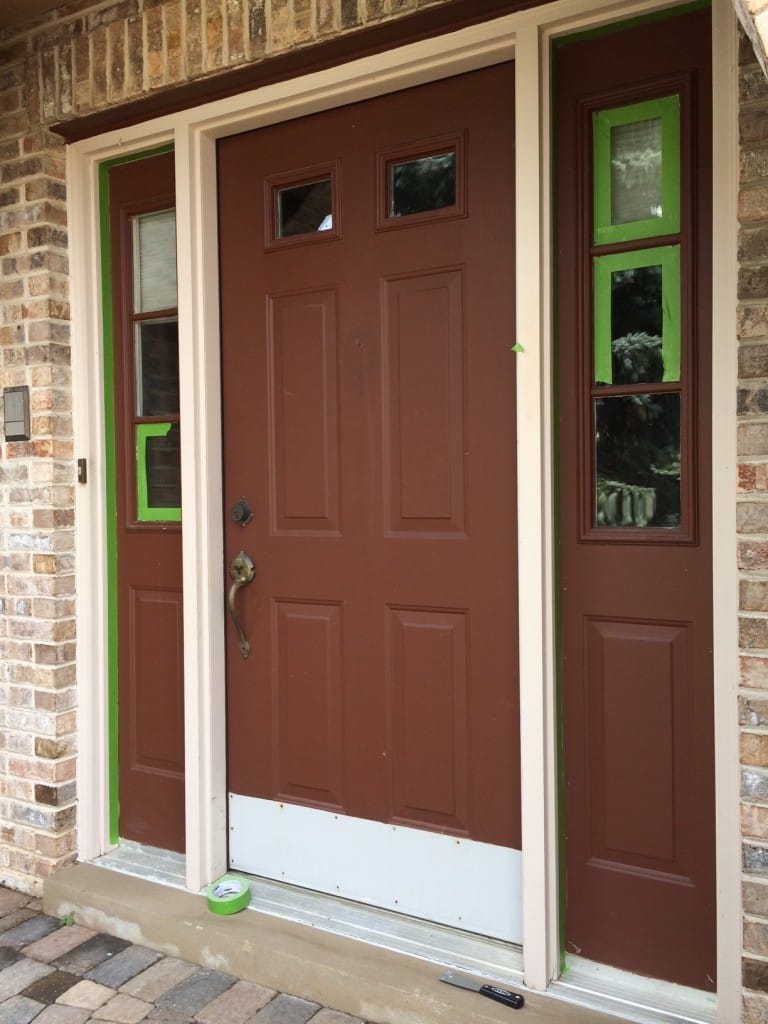 The paint is super easy to use. It's one of the easiest paints I've ever worked with. It's fast-drying and one jar goes a long way. We didn't even use half of it with two coats.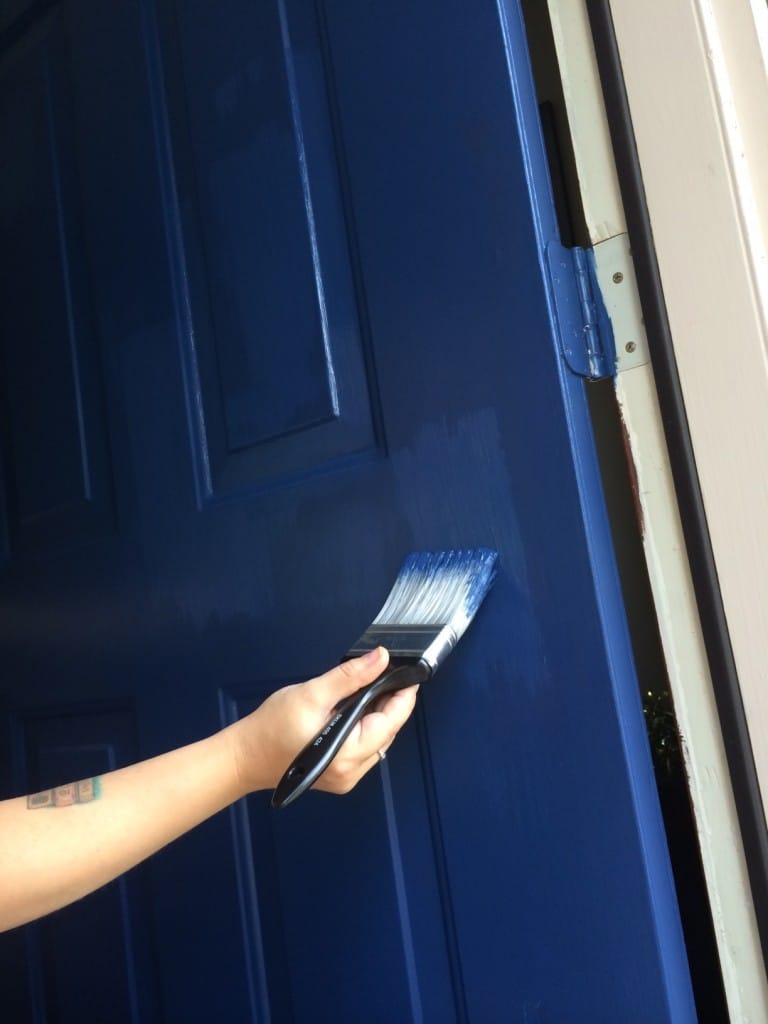 We gave the door knocker a quick spray of Rustoleum to freshen it up as well.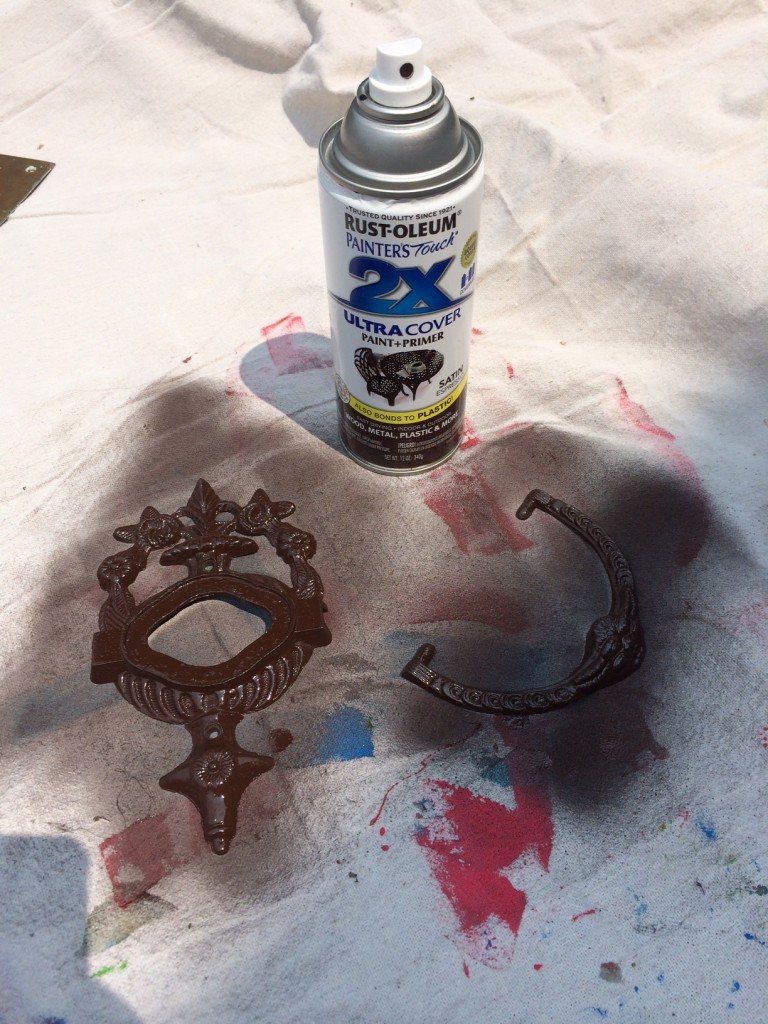 The front door was totally dry and weatherproof in three hours. Just look at the difference!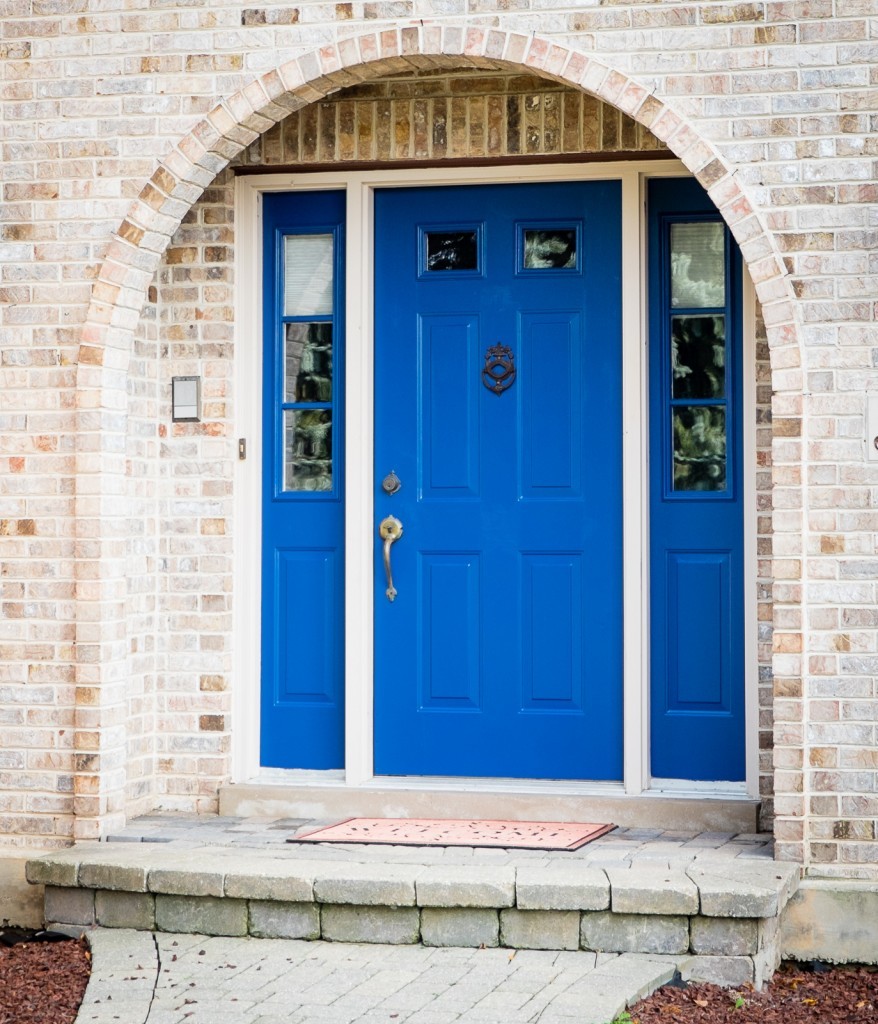 I am so happy, not only with the color, but with the whole experience. If you're looking for a quick and easy pick-me-up for your house, a fresh coat of front door paint in a great color from Modern Masters is what you're after. If this isn't a welcoming door, I don't know what is!