We've been working on curb appeal this year. It's a long-term job, but with a lot of small projects, the overall look is getting so much better. We recently had some basic landscaping done with the intention of actually planting next year. With the yard cleaned out, our tired light fixtures and mailbox were even more evident. So, our most recent task was to paint them. I'm going to show you how easy it is to update your curb appeal with Modern Masters.
This post contains sponsored content.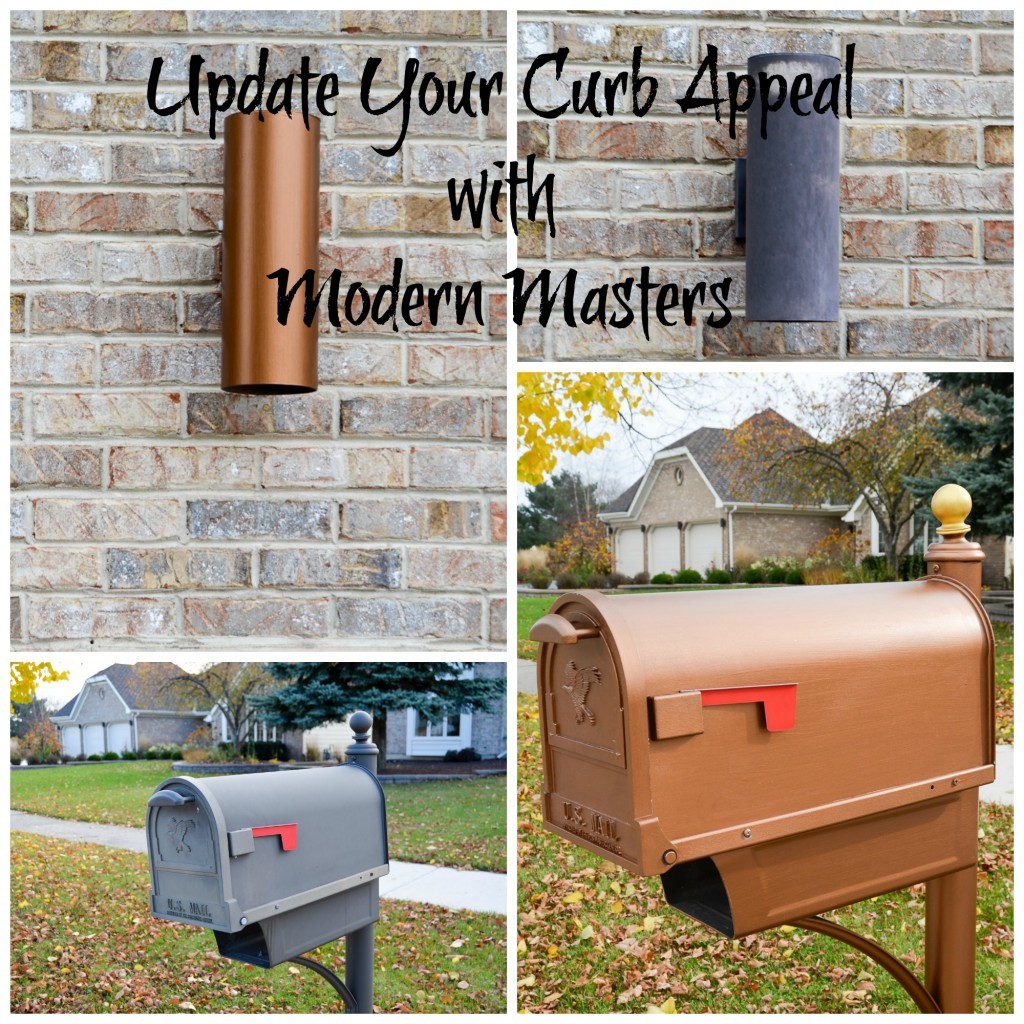 You've seen enough pictures of my front door by now to know how much I love Modern Masters. You may or may not have noticed the light fixtures on either side. As you can see, they desperately needed some TLC and it was taking away from the overall look.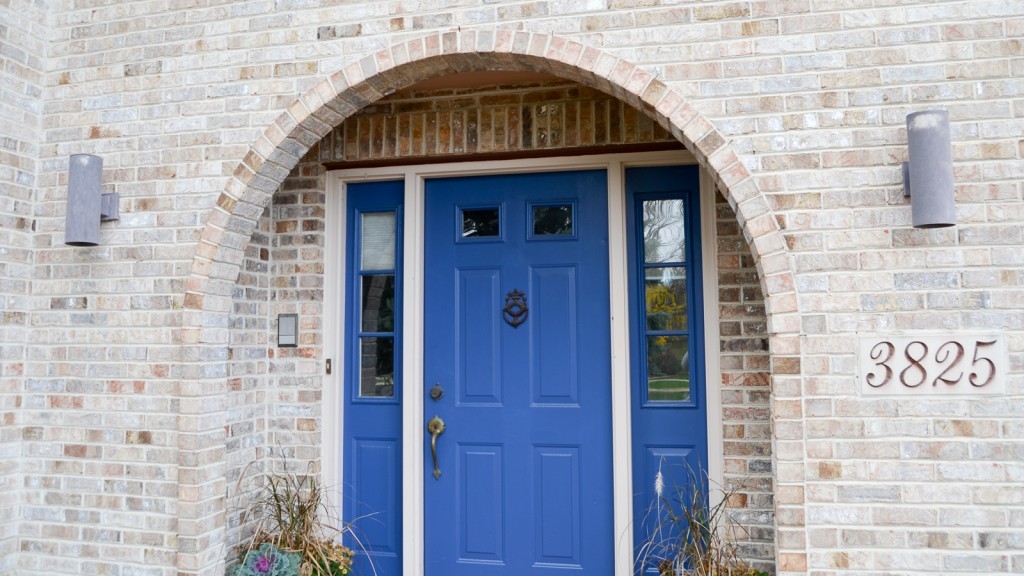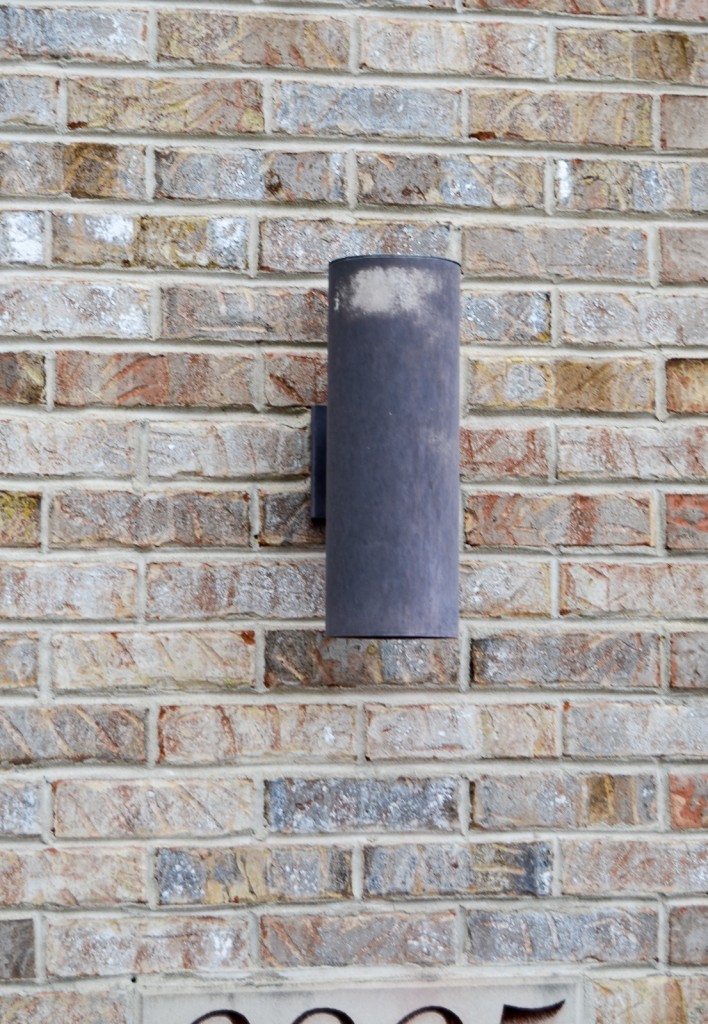 Our mailbox wasn't faring much better.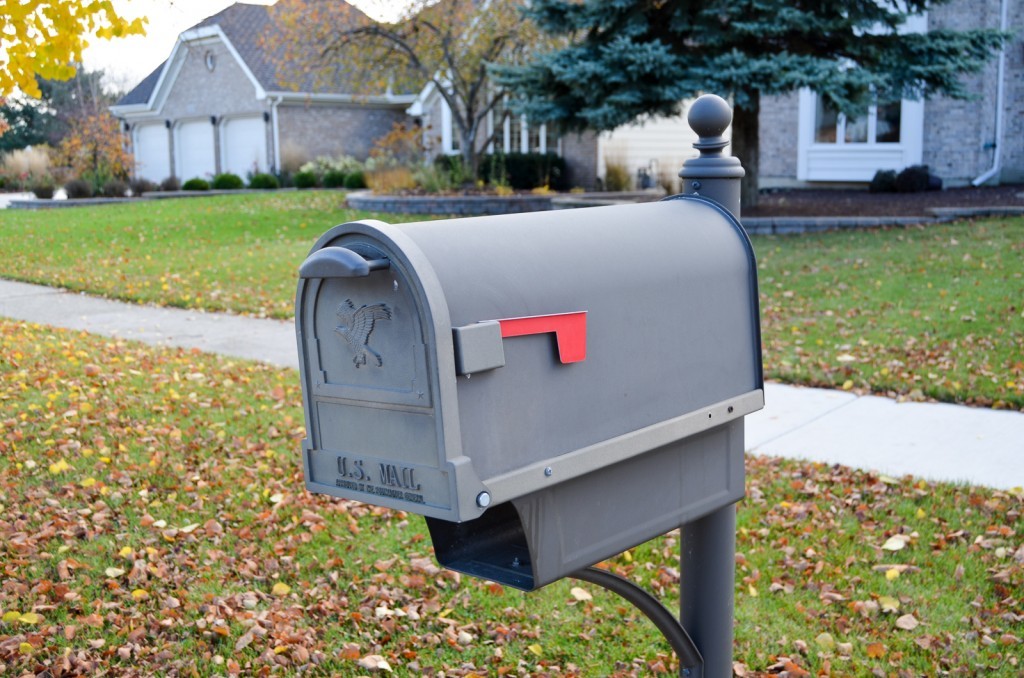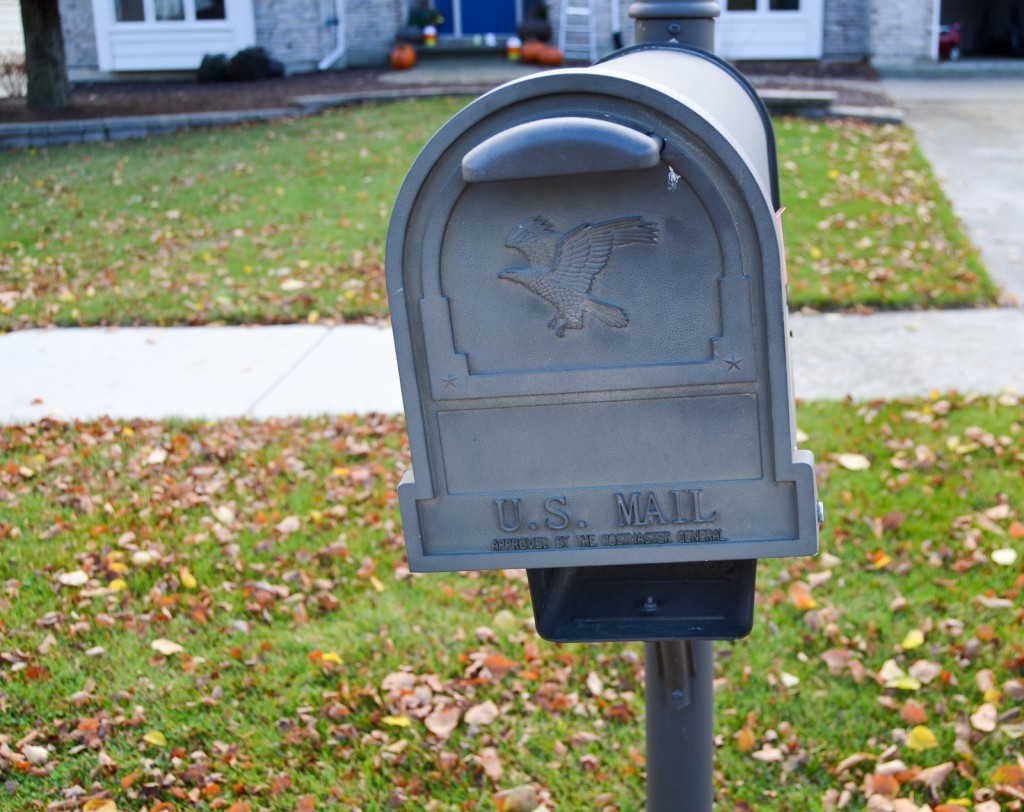 On the advice of the Modern Masters team (seriously, if you ever have a question about their products or techniques, just ask them!!), I used a metal primer first.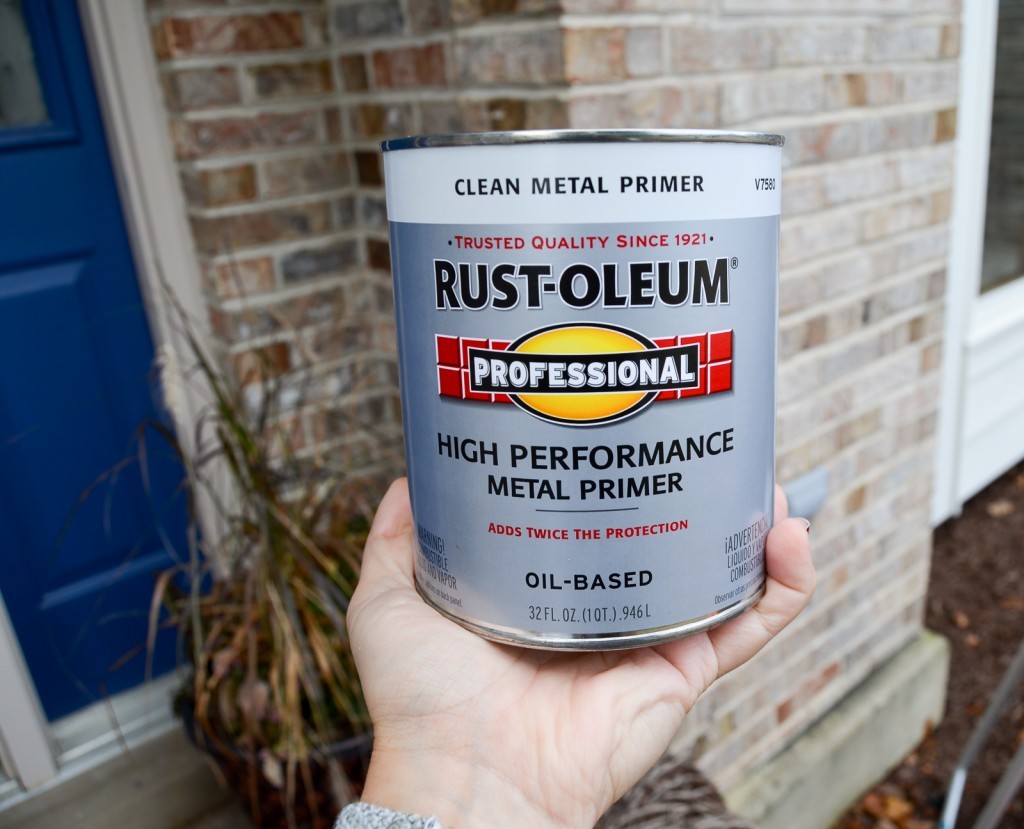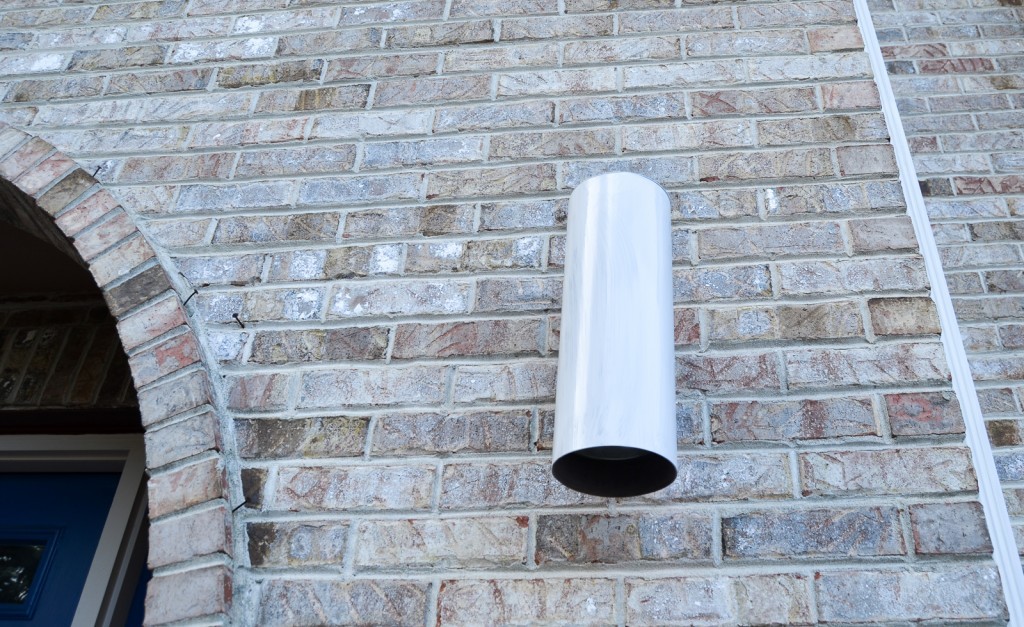 It will come as absolutely no surprise that I chose another metallic paint. This time, I went with antique bronze.
I seriously love this paint. I don't think I've used any other kind that goes as far and is as easy to put on. It's durable and gorgeous and one of my goals in life is to use every color they have. But I digress…
So. The first coat.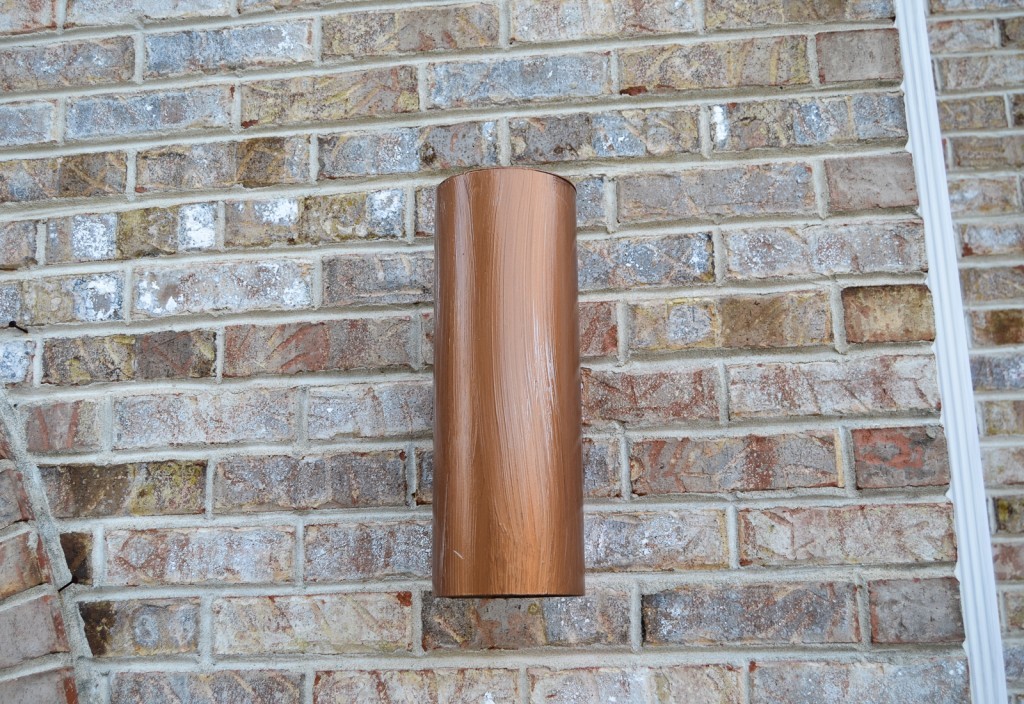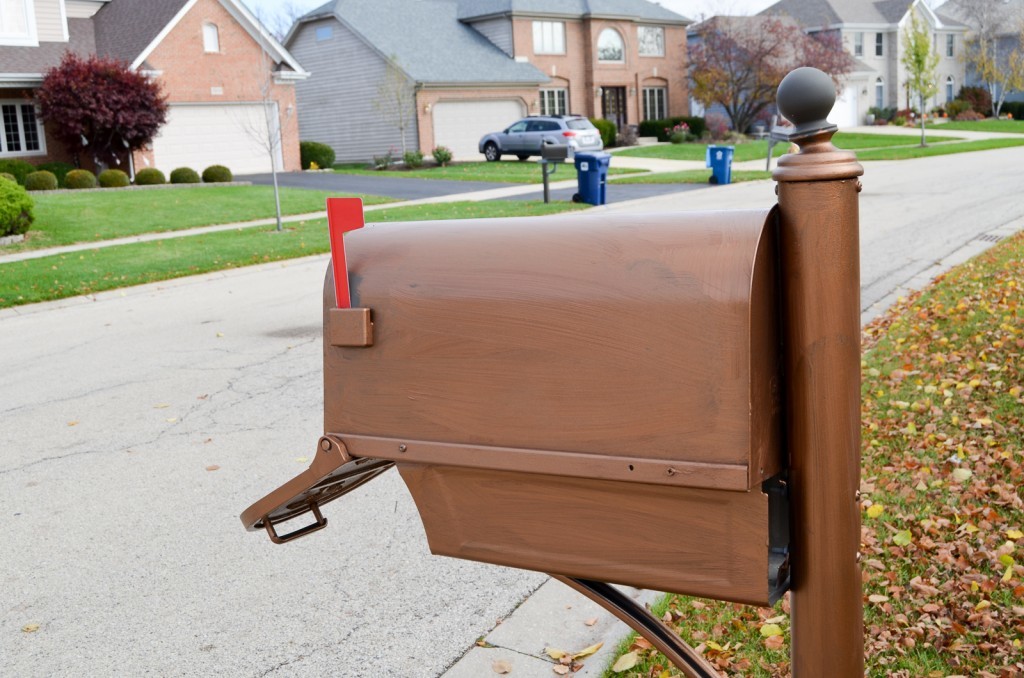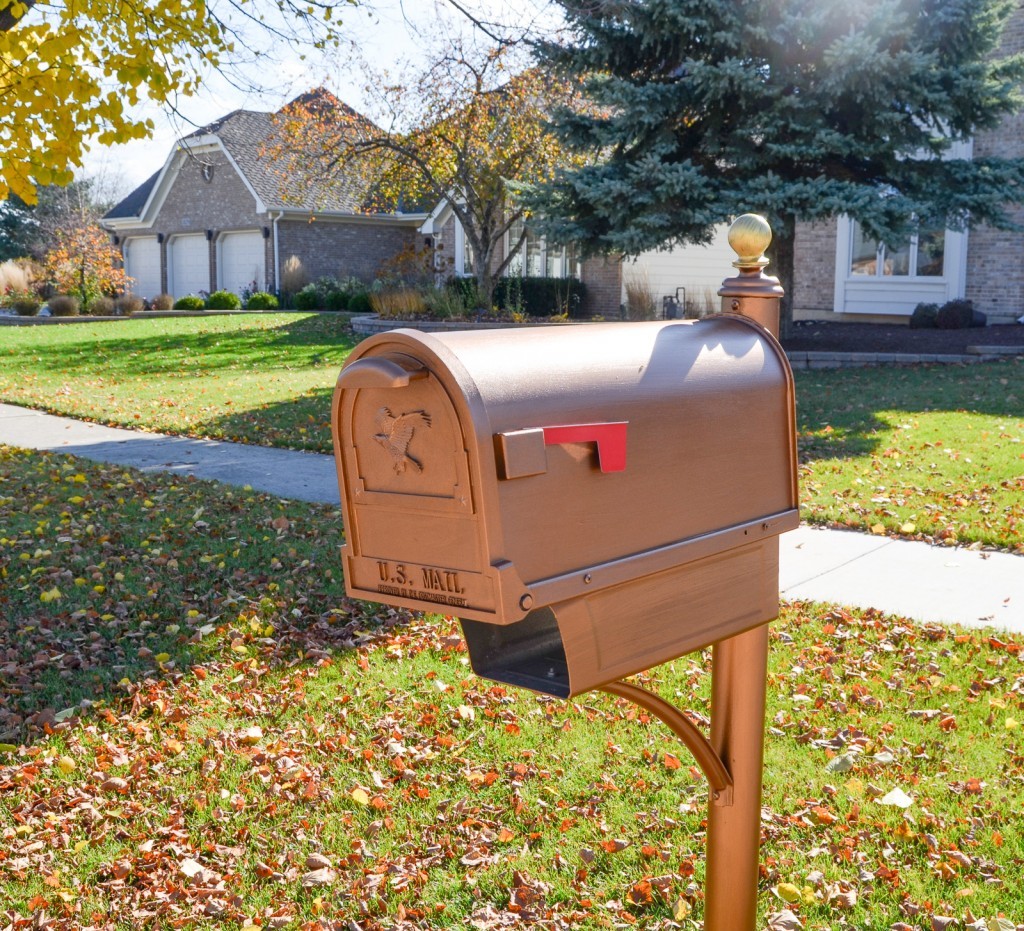 And then the second.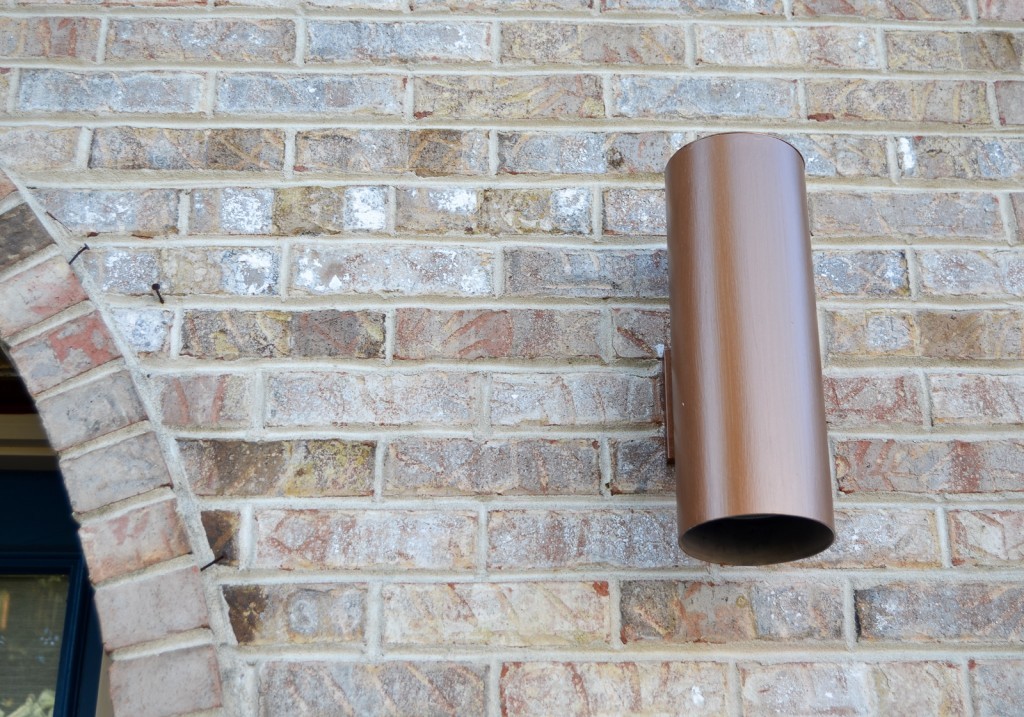 And because I needed more things in this awesome color, I took the door knocker off and painted it, too.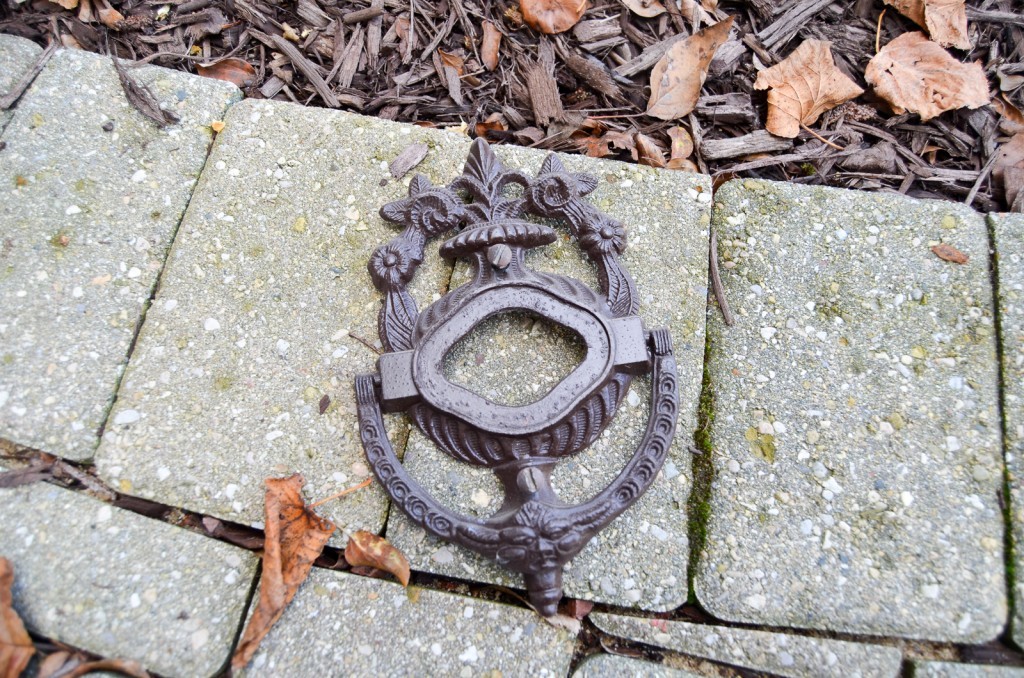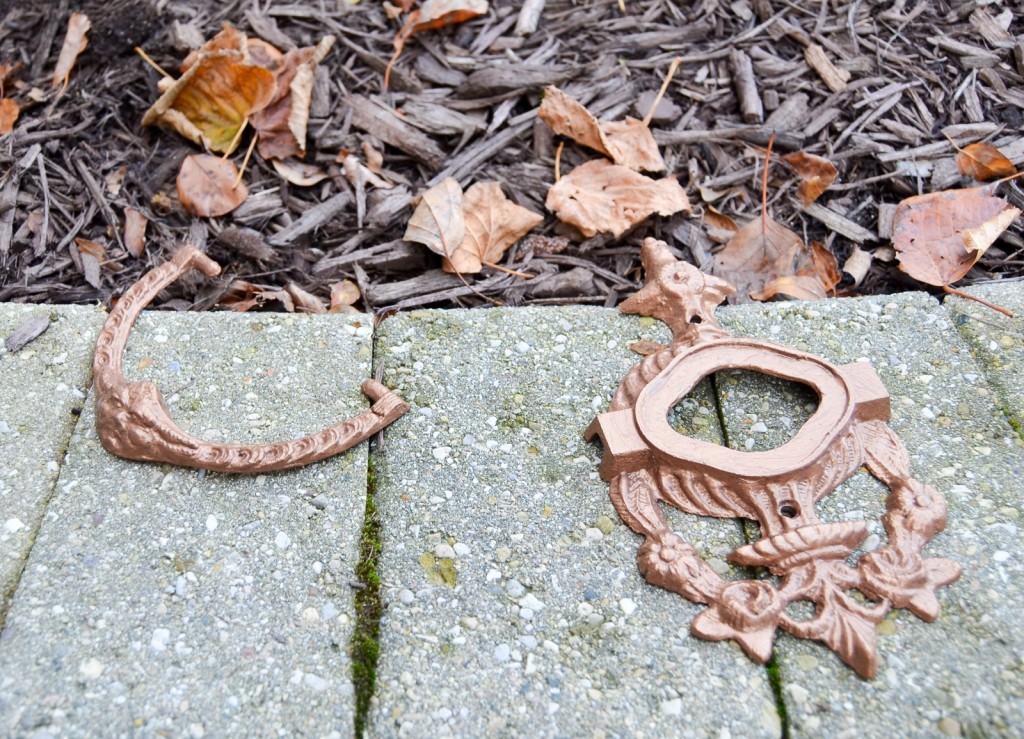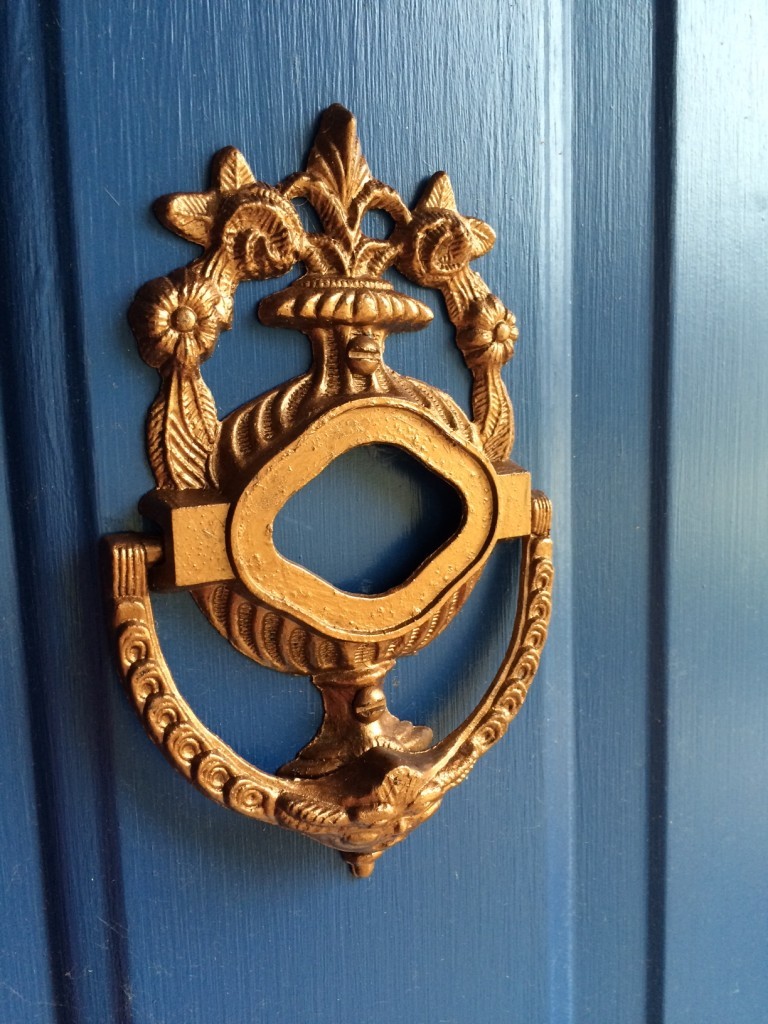 When the second coat was dry, I finished everything off with a coat of MasterClear. This is made specifically for Modern Masters' metallic paints when they're used outdoors.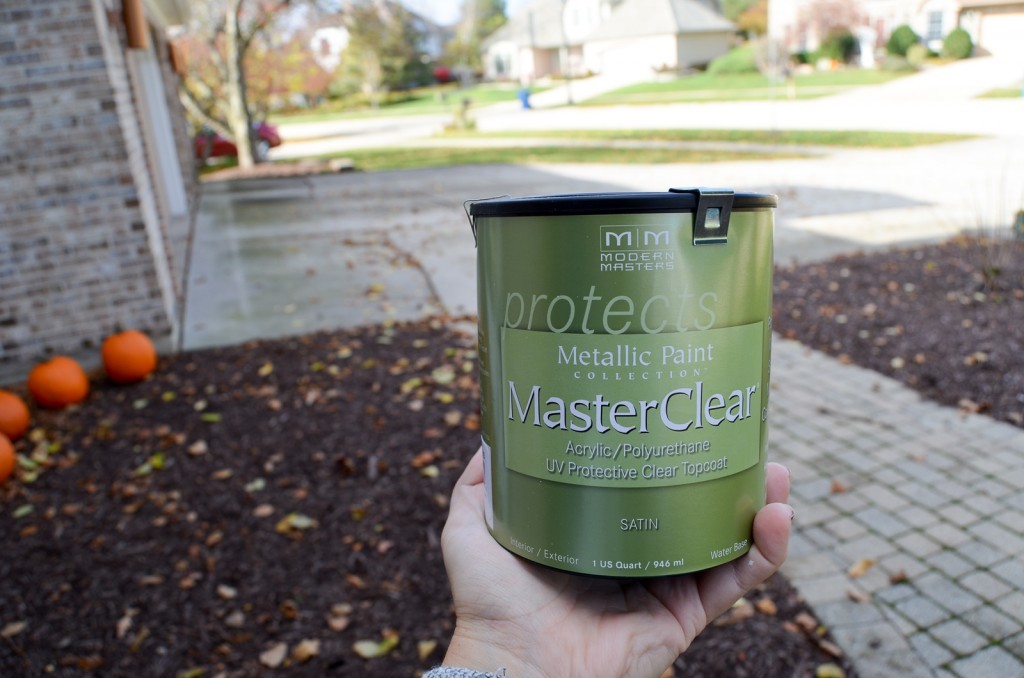 I'm not sure I can describe how much I love how everything turned out. It was so easy to give our outdoor fixtures an updated look and enhance our curb appeal. And I love how the paint shimmers in the sunlight!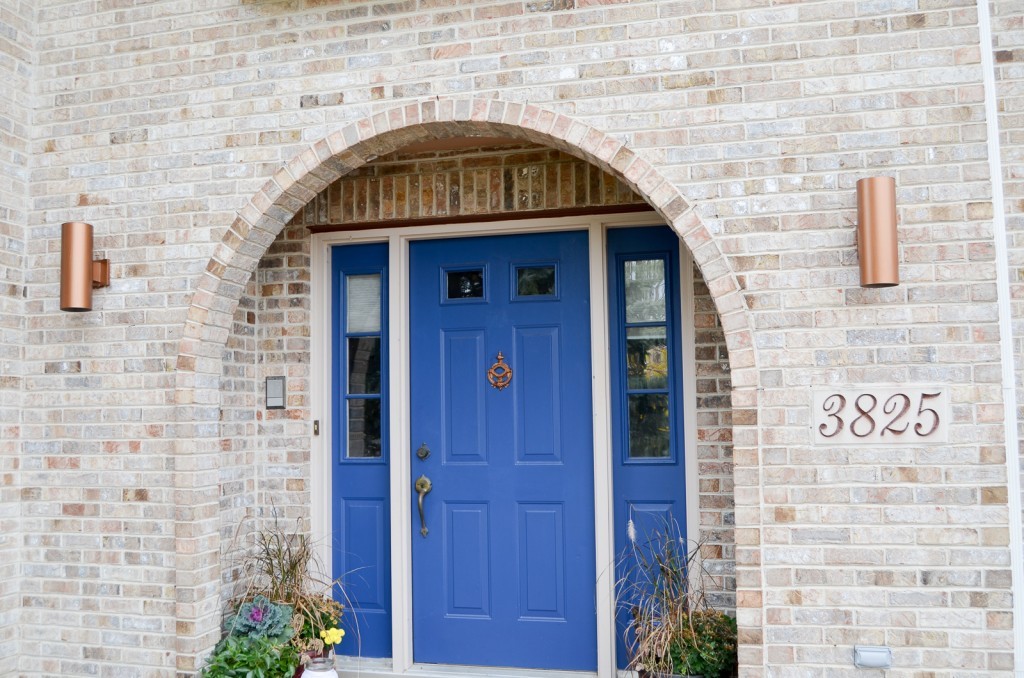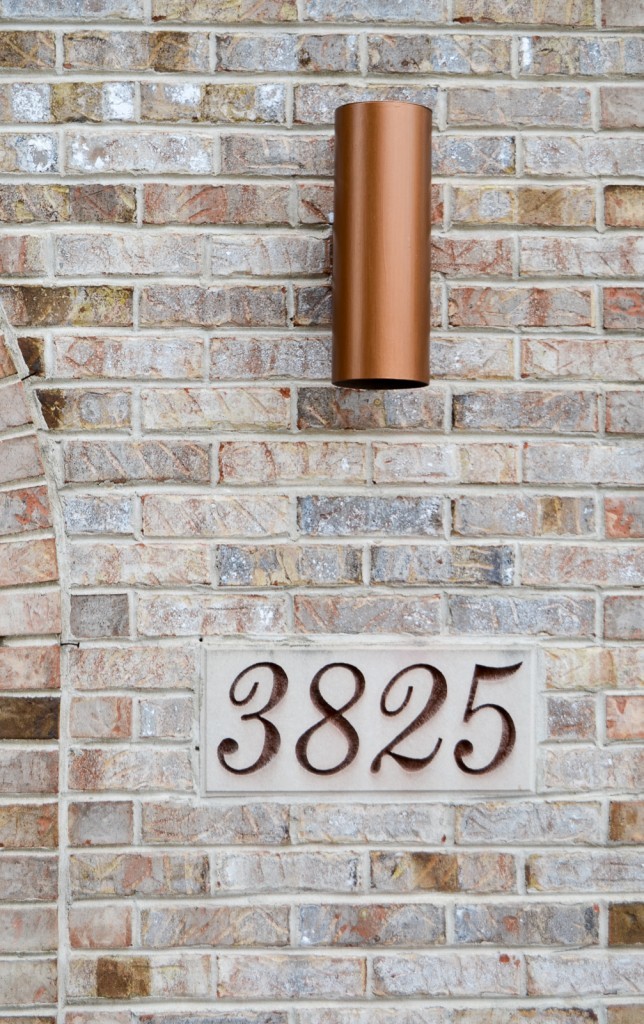 I used some leftover Pharaoh's Gold for the ball at the top!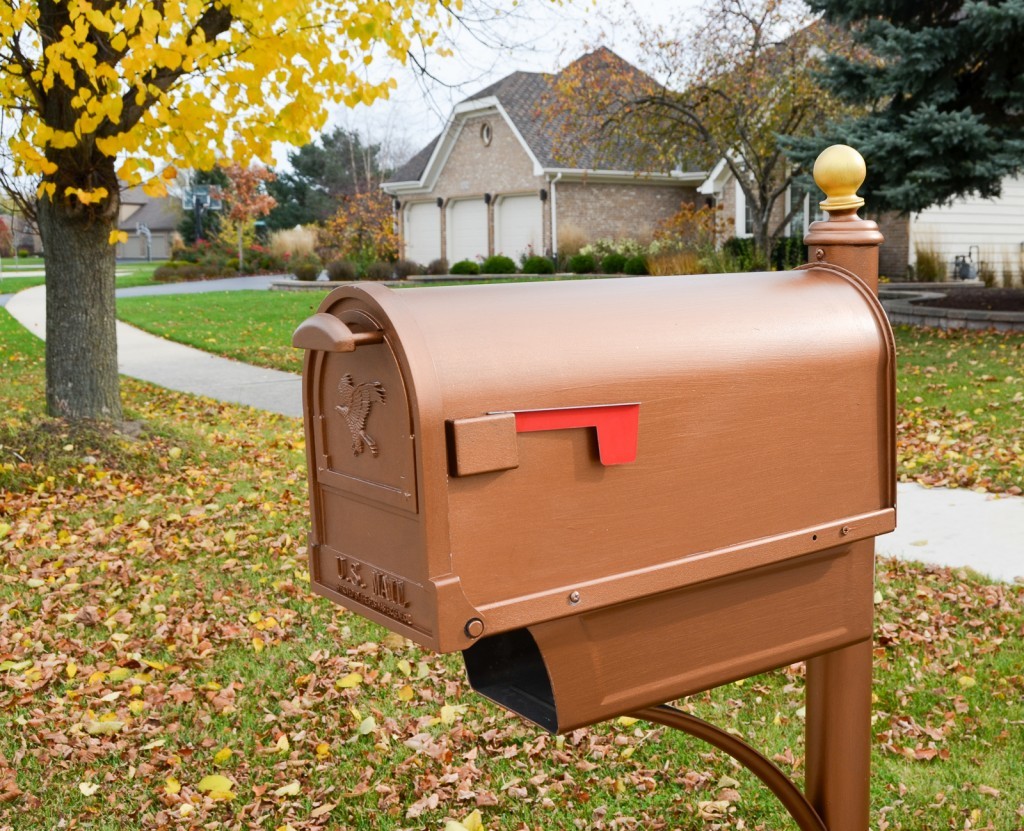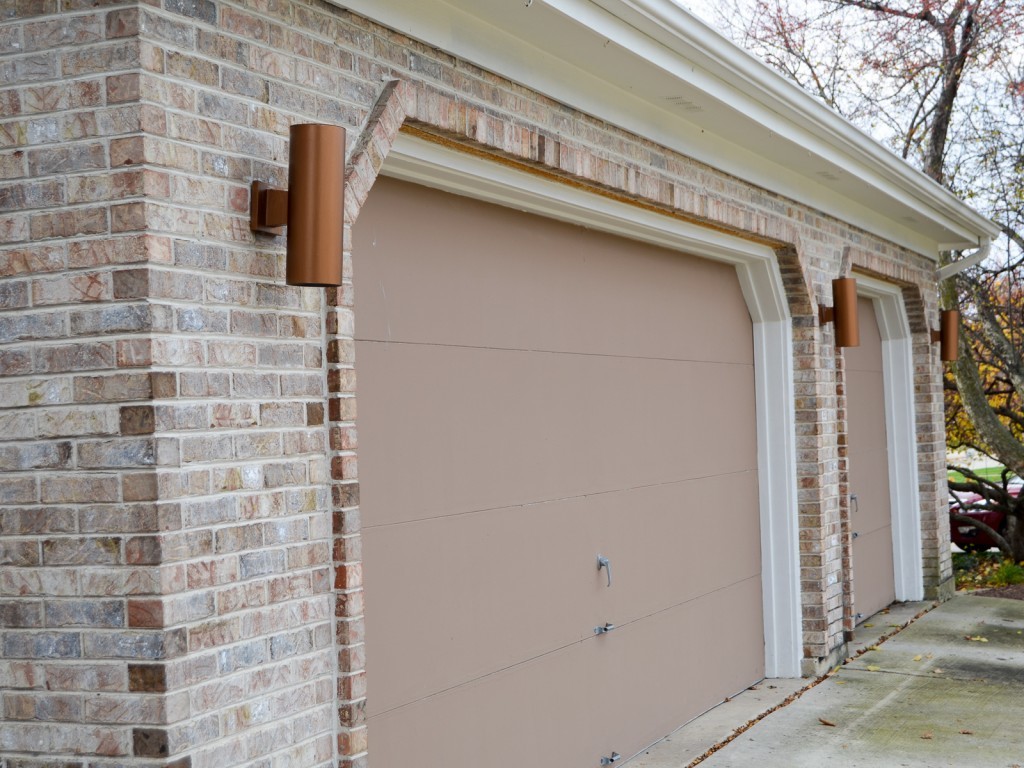 If you're looking for a quick way to up your curb appeal, I highly recommend painting your fixtures with Modern Masters Metallic Paint. It won't take you long and the impact is fantastic. The hardest part will be choosing a color!