My girls love collecting things (Scott says they get it from me, but we all know that I don't have giant stashes of randomness everywhere in the house!) and Alice went through a phase of collecting sticks. She was particularly fond of a rather large stick and has been asking me for months to make something for her with it. It's been leaning against the wall in my bedroom for ages as I've tried to figure out what the heck to do with it. When 100 Directions' National Craft Month series kicked off with colorful crafts, the stars aligned for my rainbow loving third-born and I finally knew what to make with her stick–a giant Rainbow Yarn Hanging.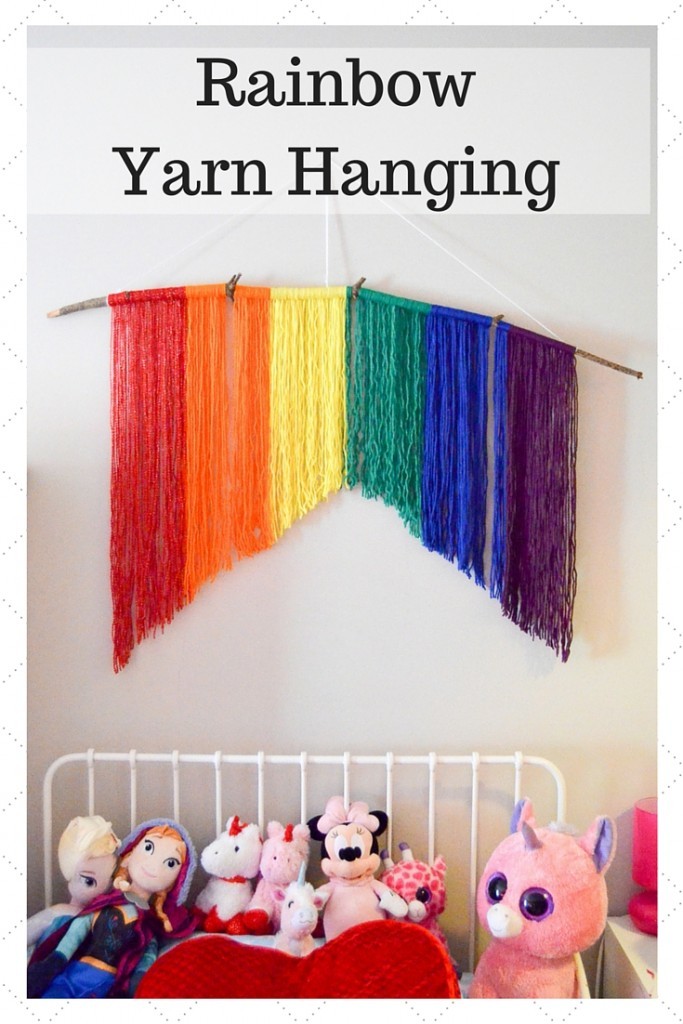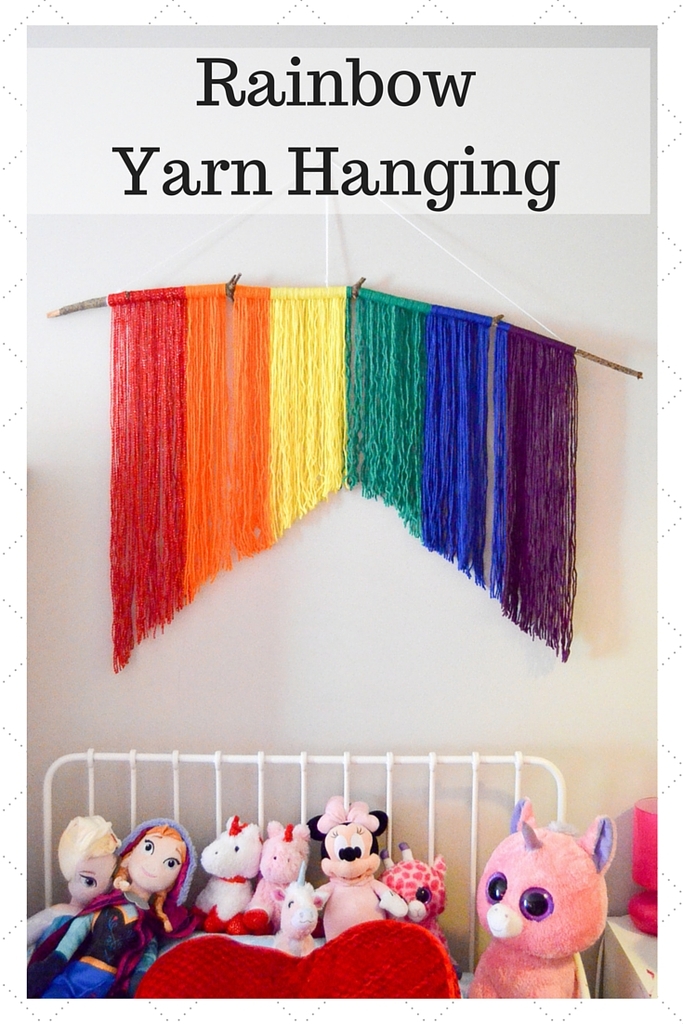 I used:
one stick
yarn in rainbow colors
scissors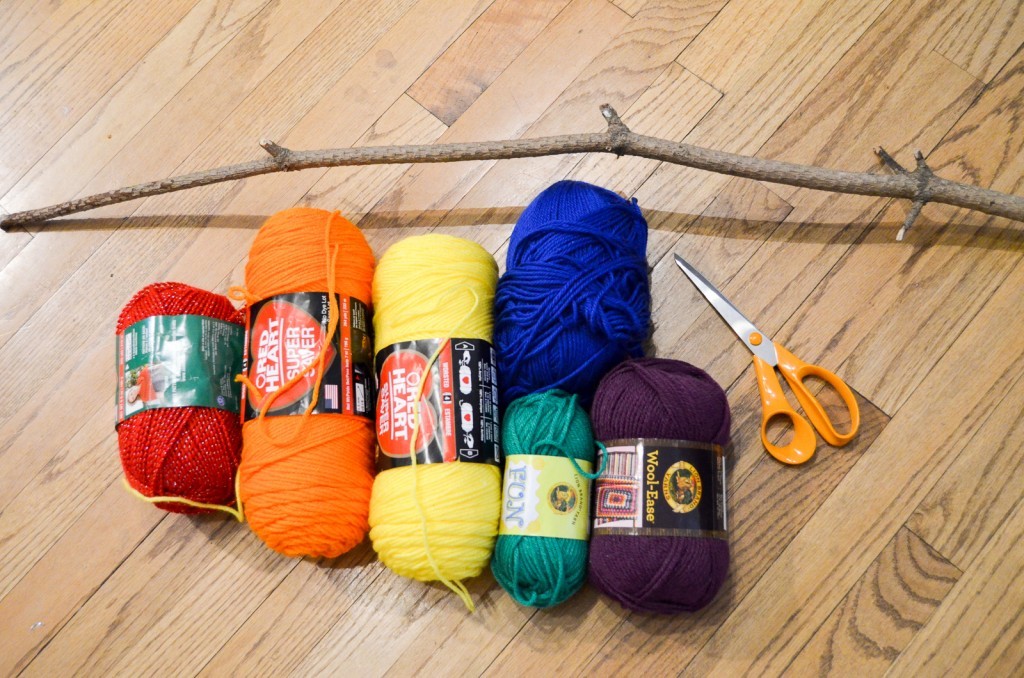 I cut each piece of yarn in roughly 4′ lengths. I then halved each length and put the loop at the back of the stick. I pulled the cut ends through the loop, pulling it tight. I ended up with about 30 lengths of each color.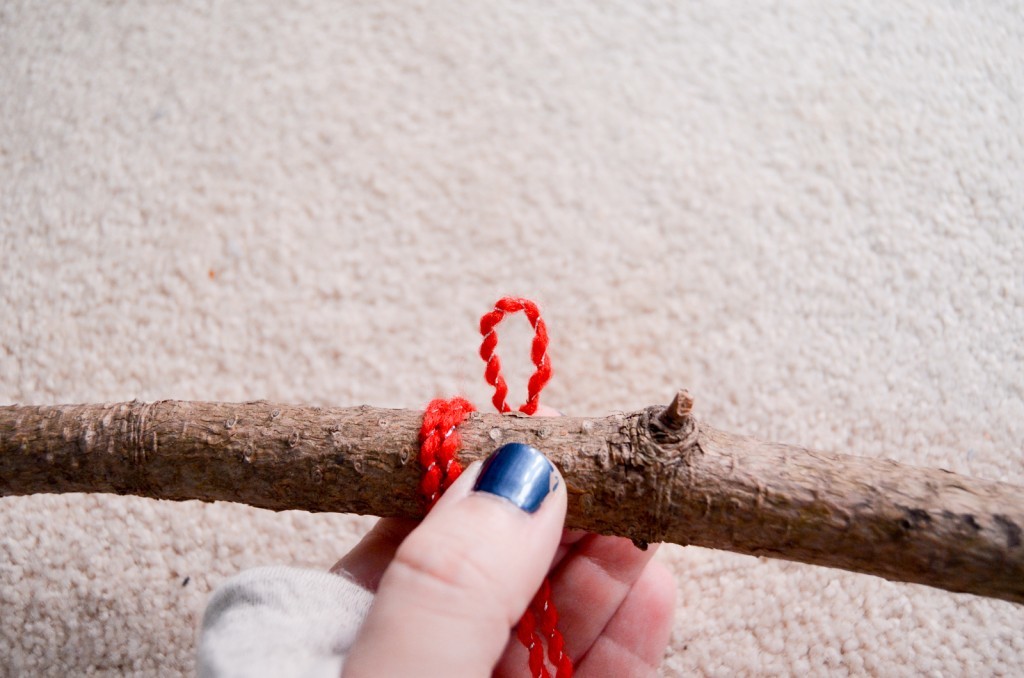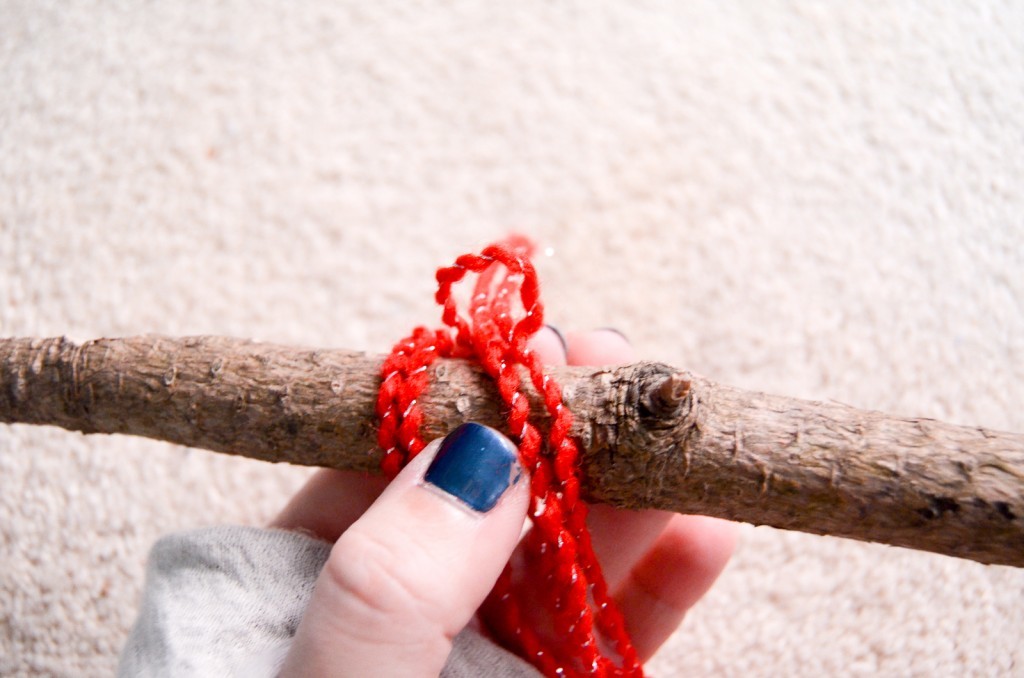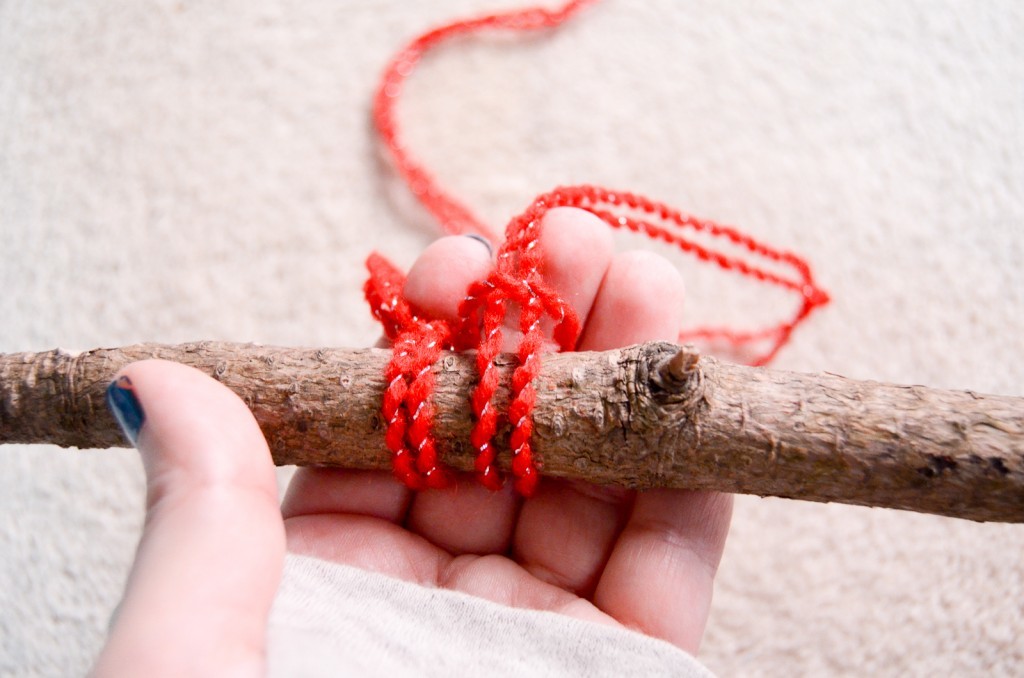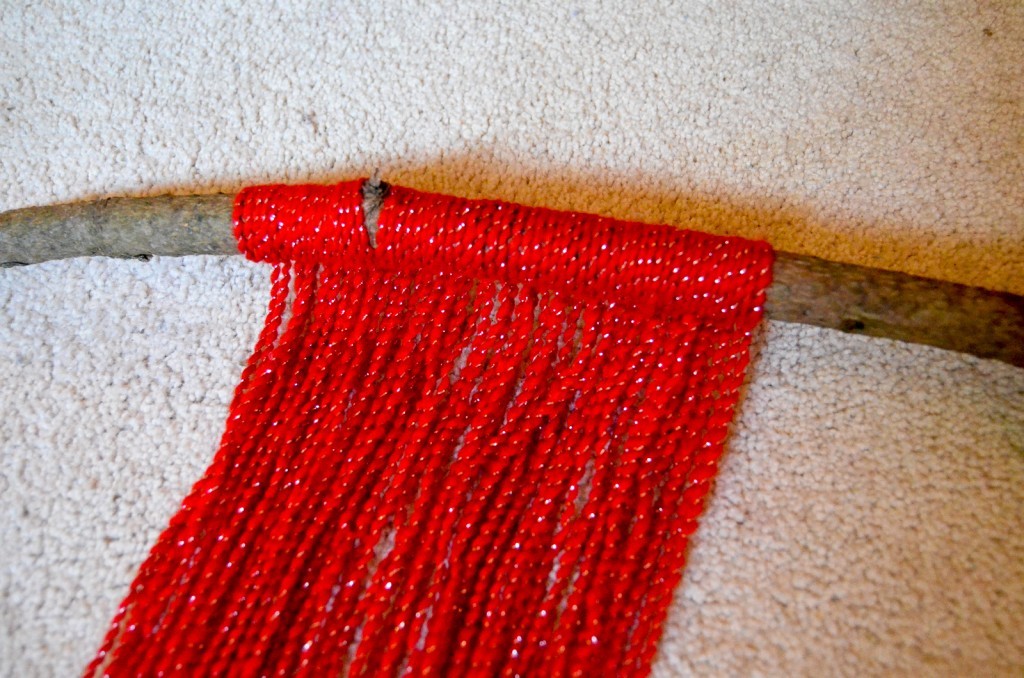 I love the look of all the colors together.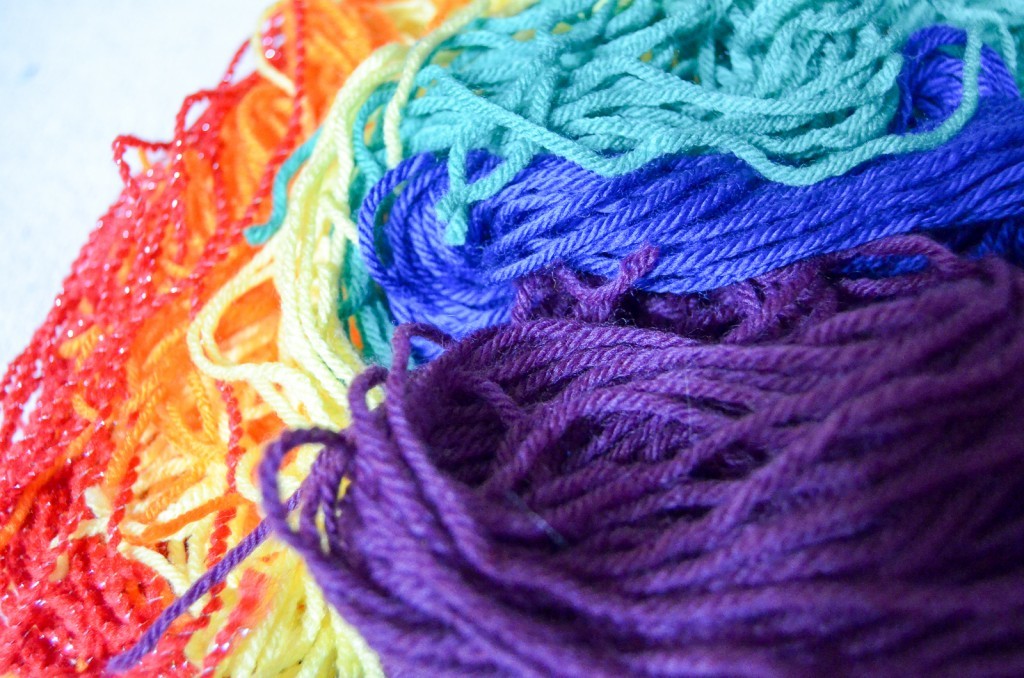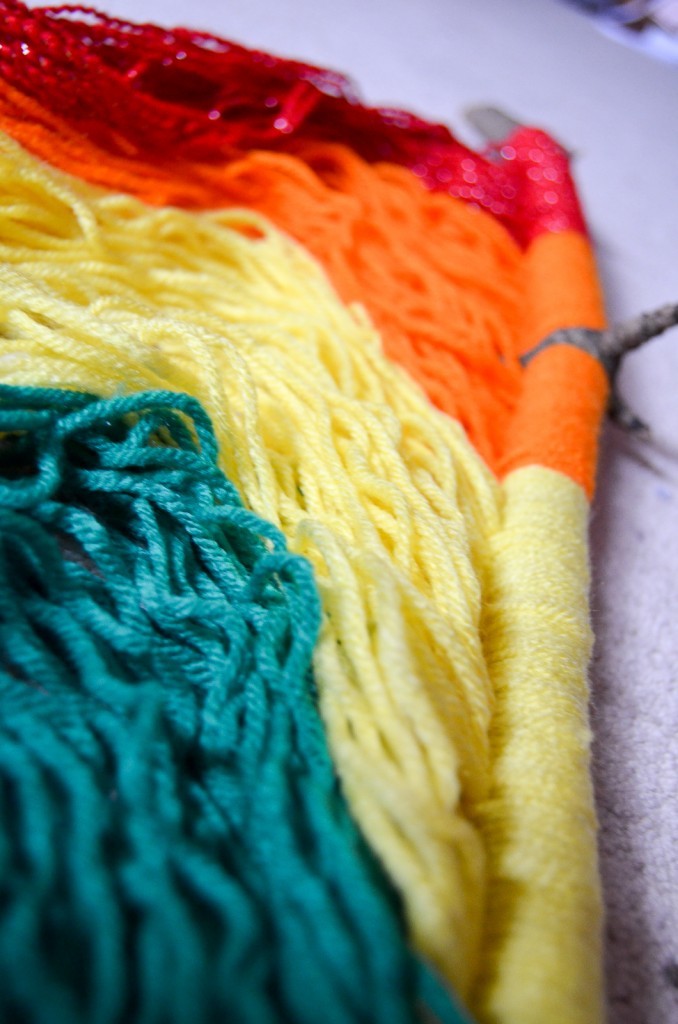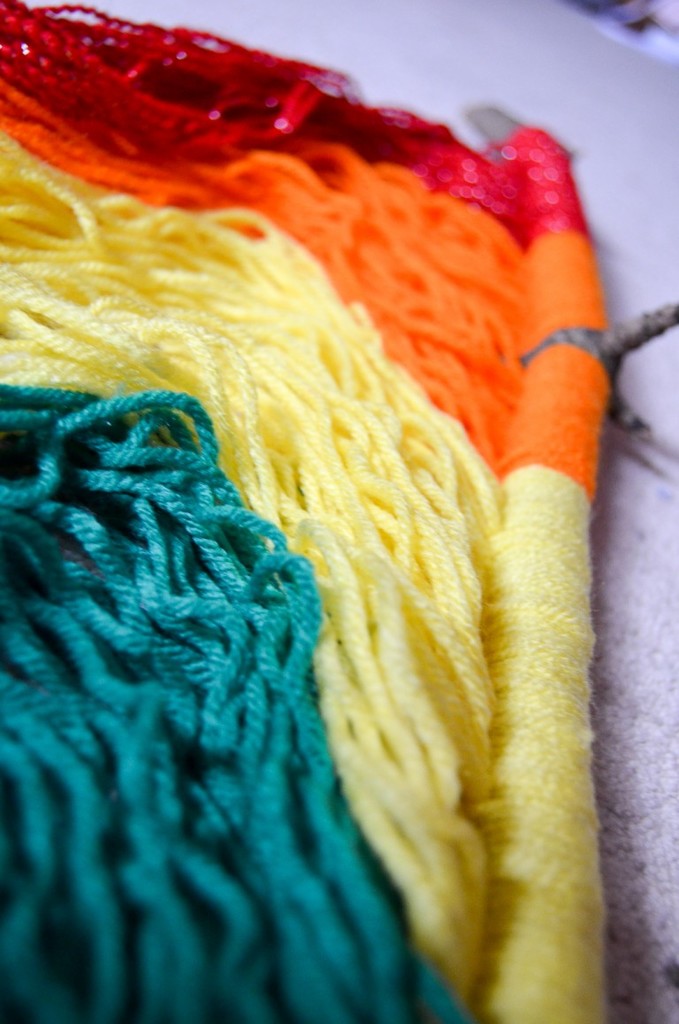 When all of the colors were up, I hung the rainbow yarn hanging by tying a piece of white yarn on either side.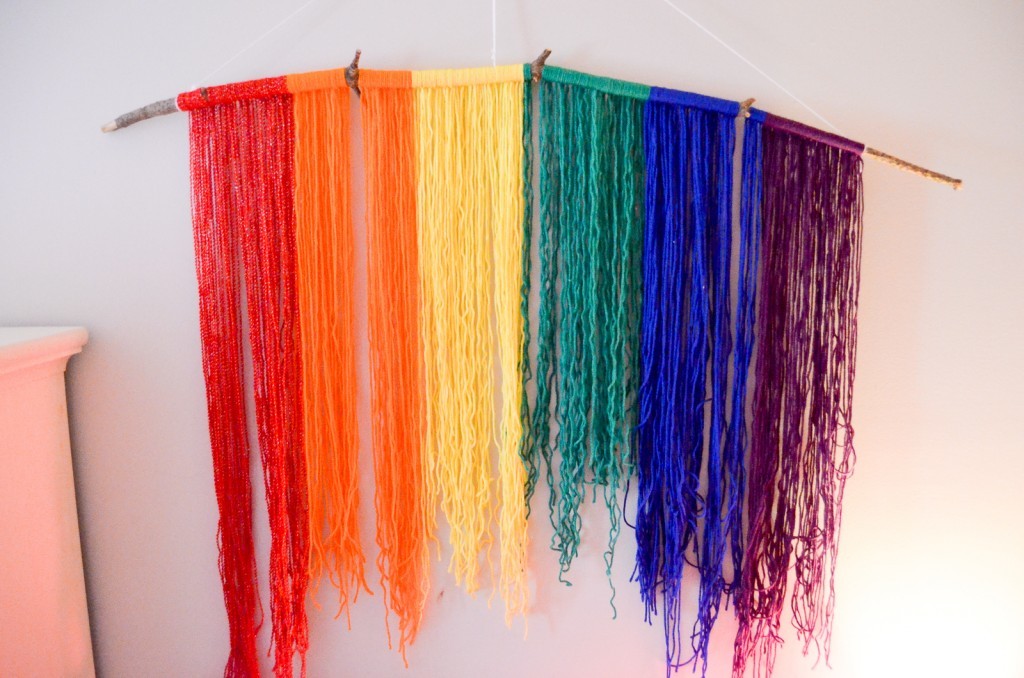 I finished up by cutting the ends to make it a bit cleaner.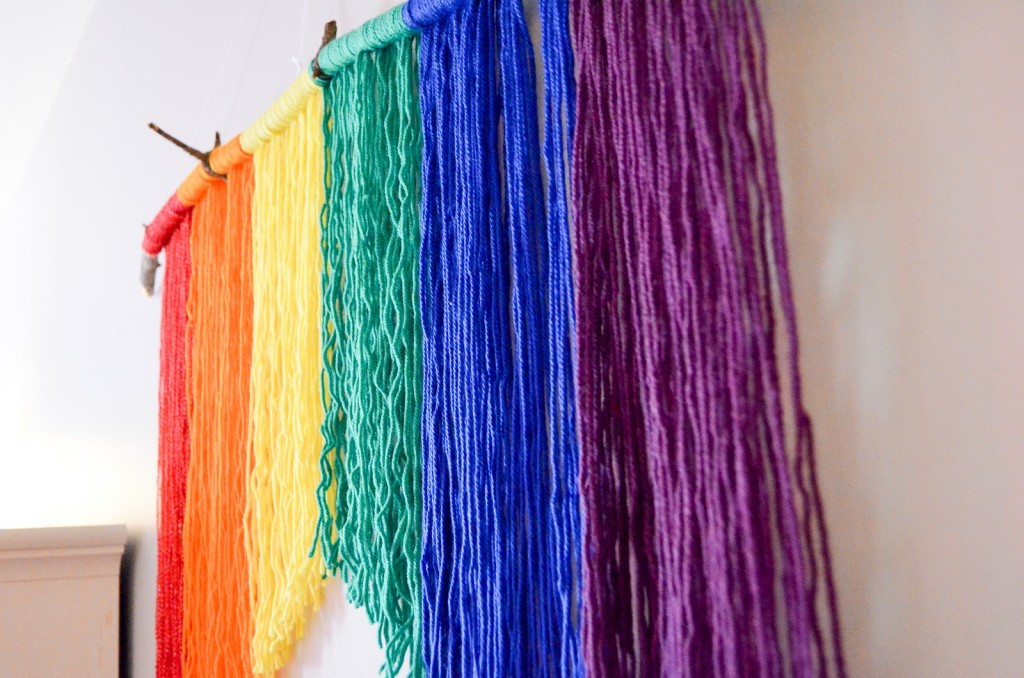 The whole project was pretty easy, if a bit time consuming. It was fun, though, and easy to get into a rhythm. And the smile on Alice's face when she saw her Rainbow Yarn Hanging hanging over her bed was completely worth it.